memo20-06-02

Knowledge about Japan
Japan and Christianity
Medieval Japan and Christianity

If you want to see the image at full size,
save it and see it.
(Confirmed with google chrome)




This article presents the Christian missionary work in medieval Japan. It provides an overview of the period from the Portuguese drifting ashore on Tanegashima Island until Japan banned exchange with other countries.


In 1543, a Chinese ship washed ashore on the Japanese island of Tanegashima, which later became the catalyst for the spread of Christianity in Japan.
This is not the first time a ship has washed ashore in Japan, but there were three Portuguese with guns on board the Chinese ship at this time.
Japan had never had guns before, so the Japanese got the guns at this time.
And it led to the idea of trading with Portugal.






In 1549, a Japanese man named Yajiro became a guide and landed in Japan with Francisco Xavier, a Catholic Jesuit.
After that, Xavier started the first Catholic missionary work in Japan.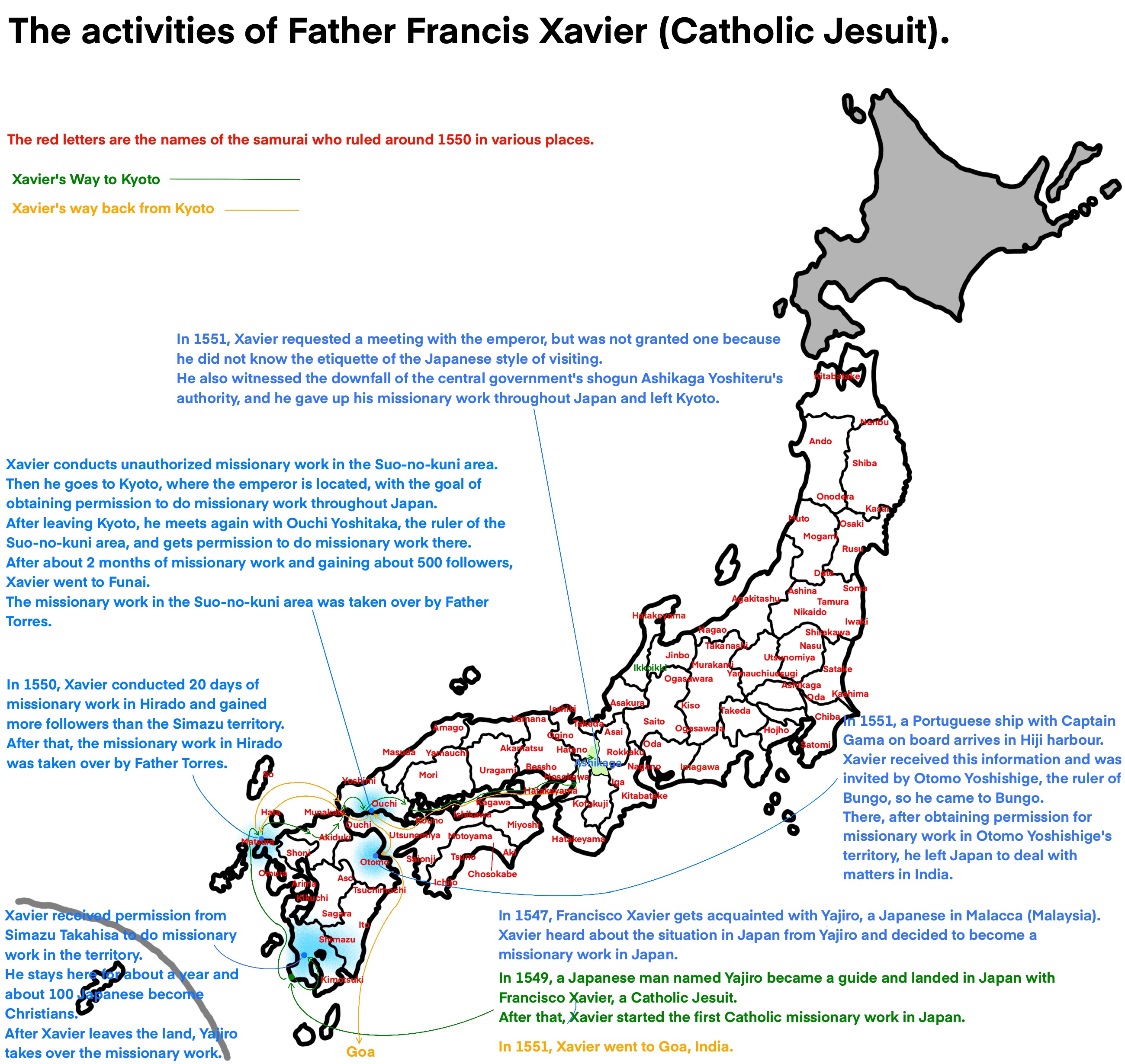 The activities of the Jesuits in Japan after Father Francis Xavier left for Goa were as follows.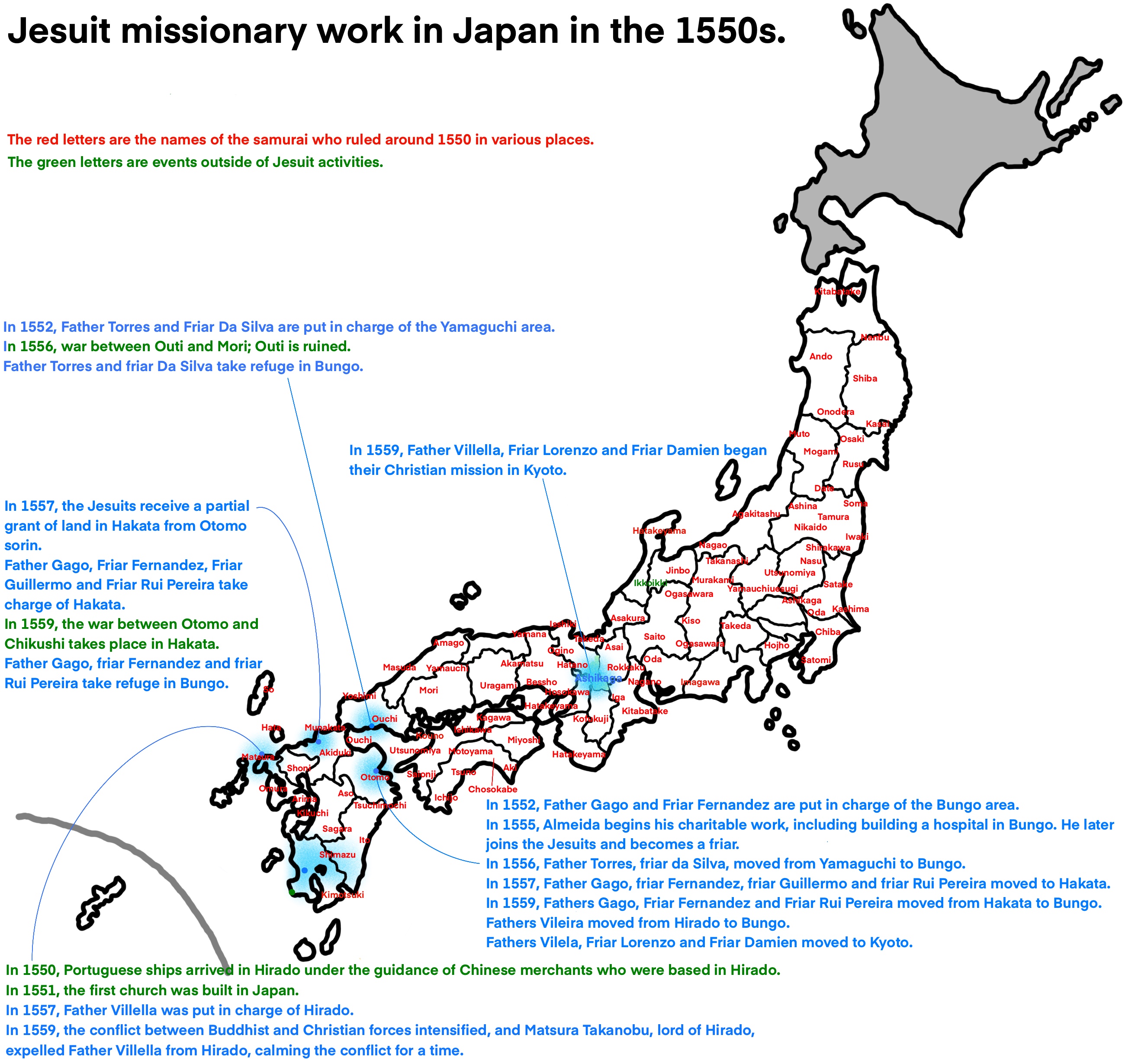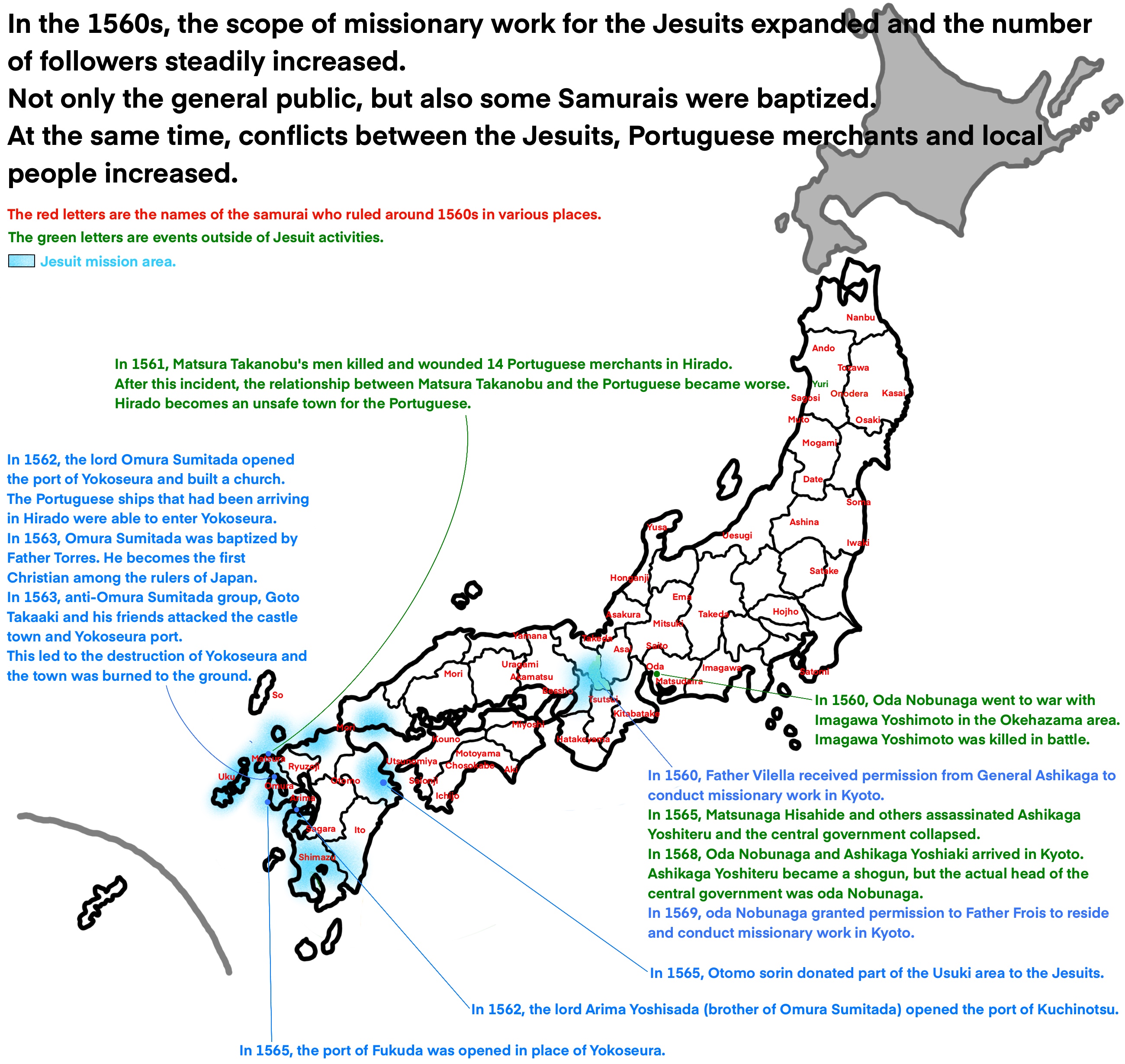 Related Pages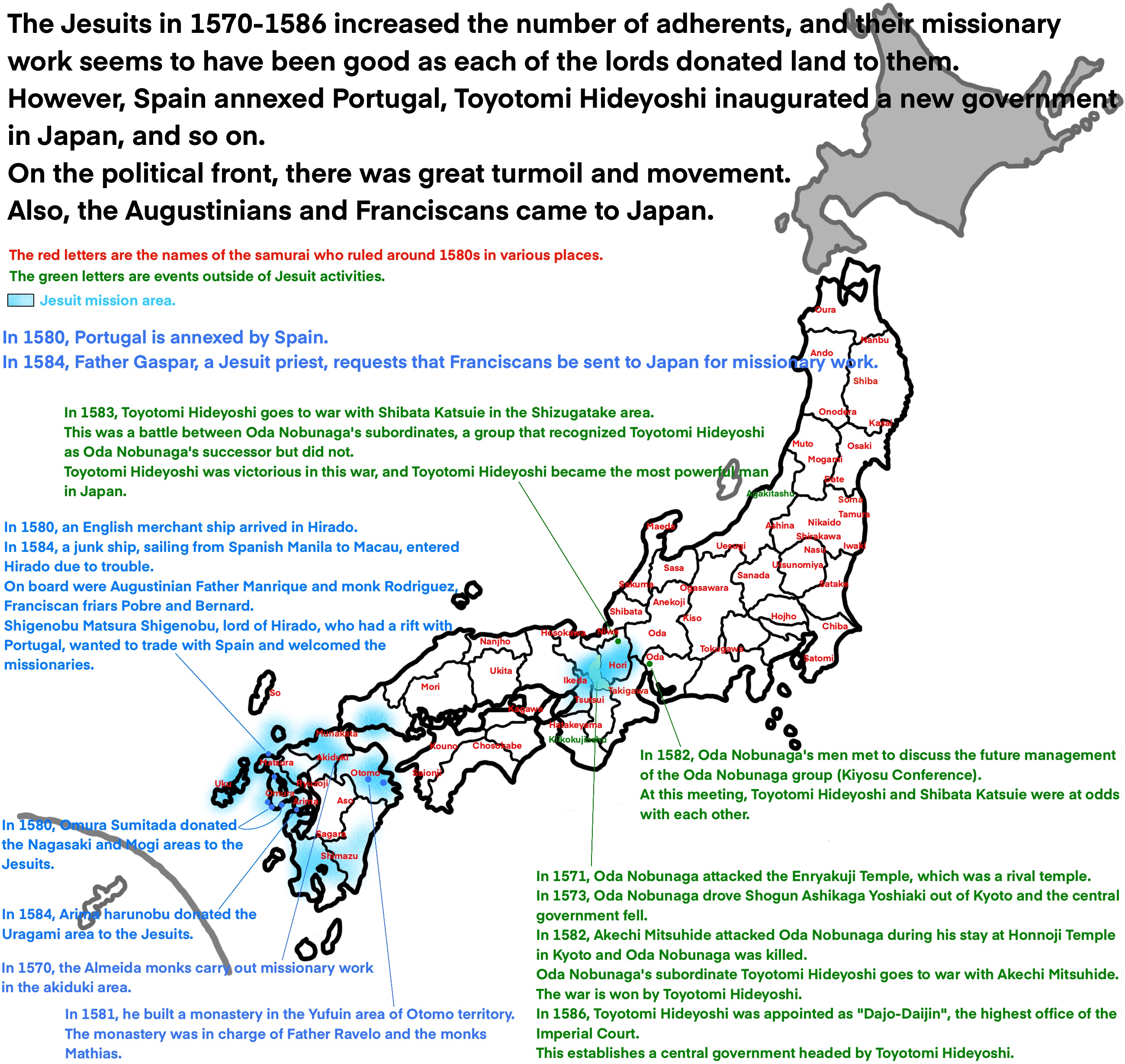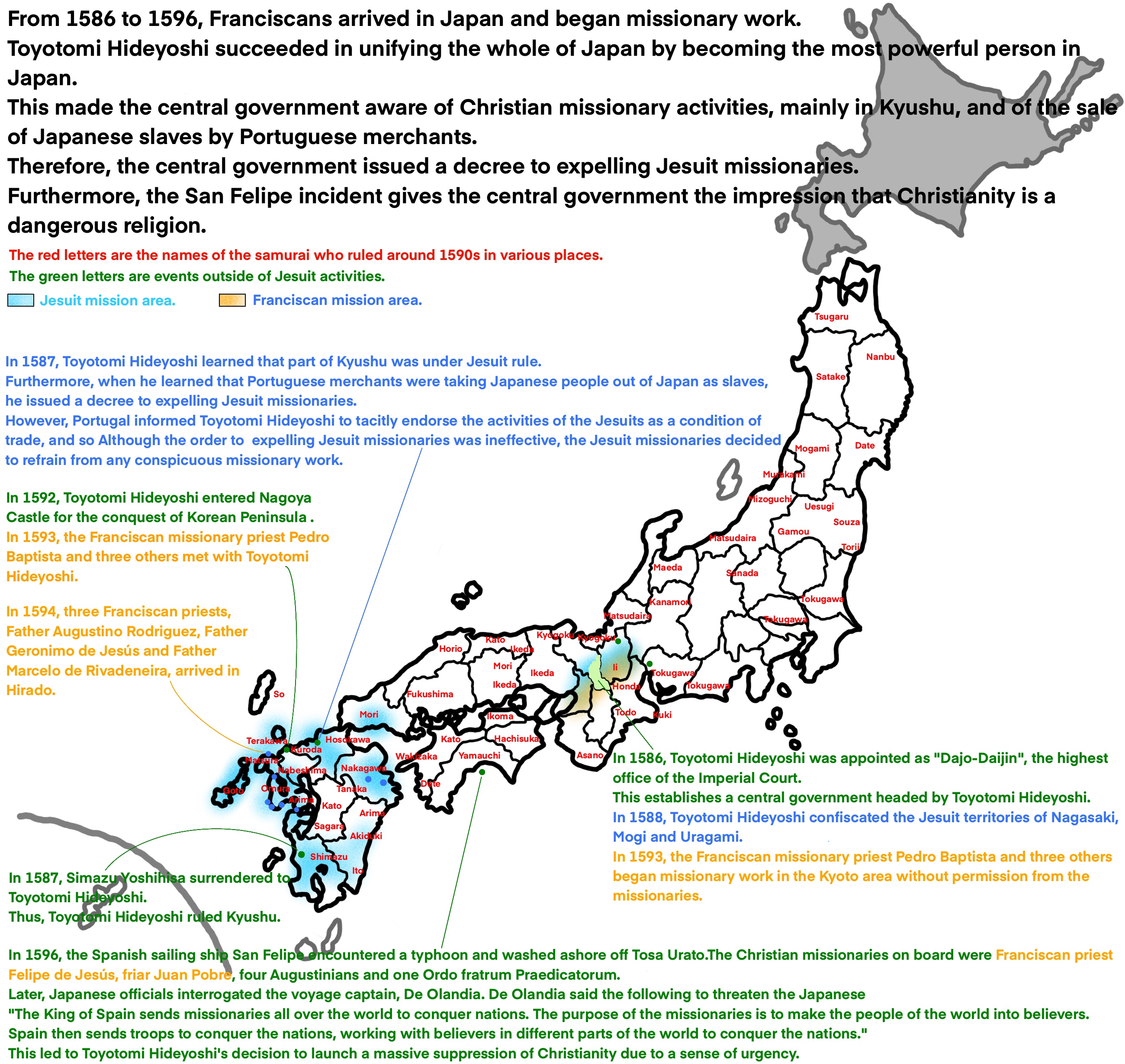 This museum is an exhibition by Toyotomi Hideyoshi on the events surrounding the failed conquest of Korean Peninsula.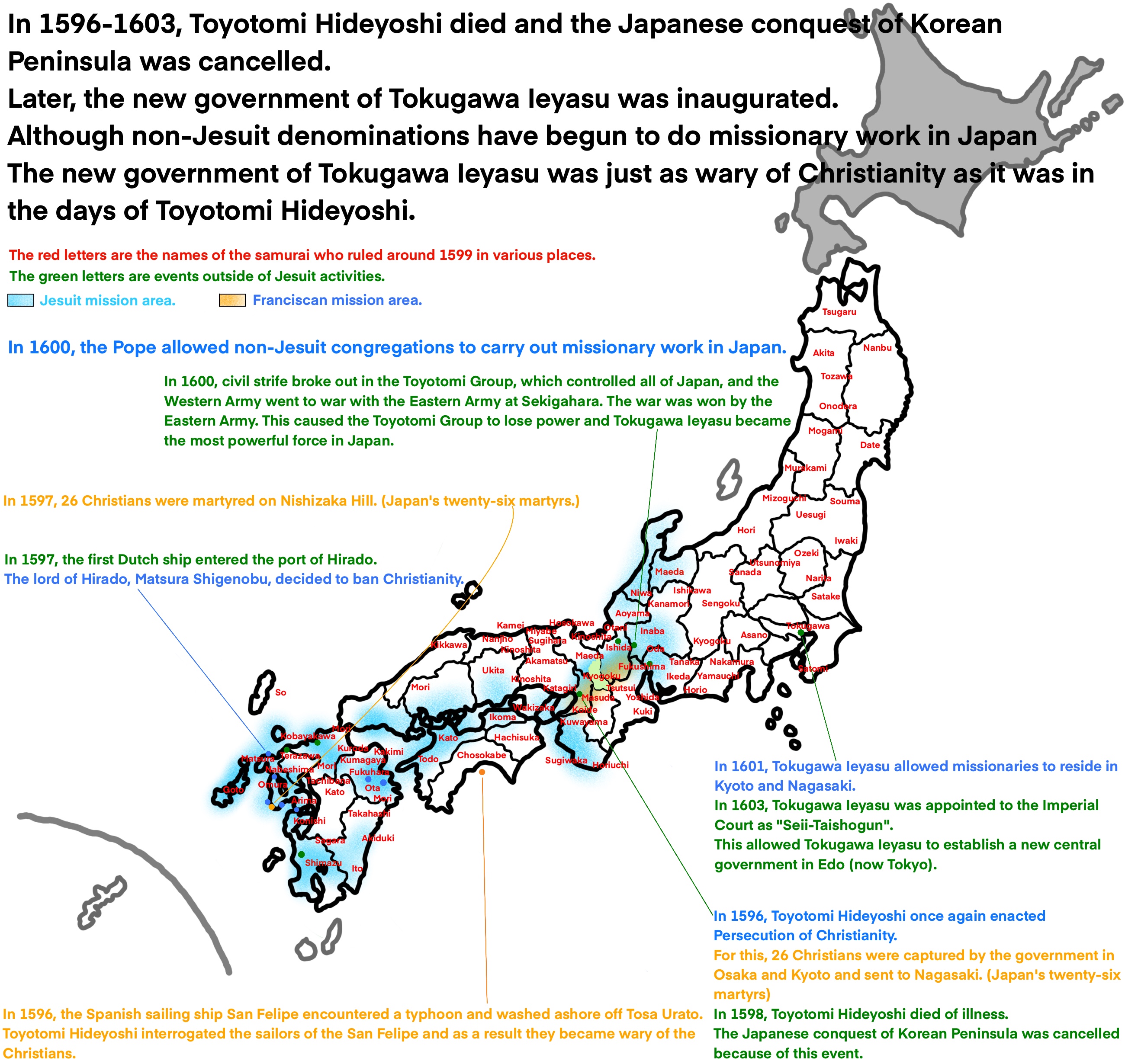 This museum focuses on "Japan's twenty-six Martyrs" and explains the activities of the Christians in Japan.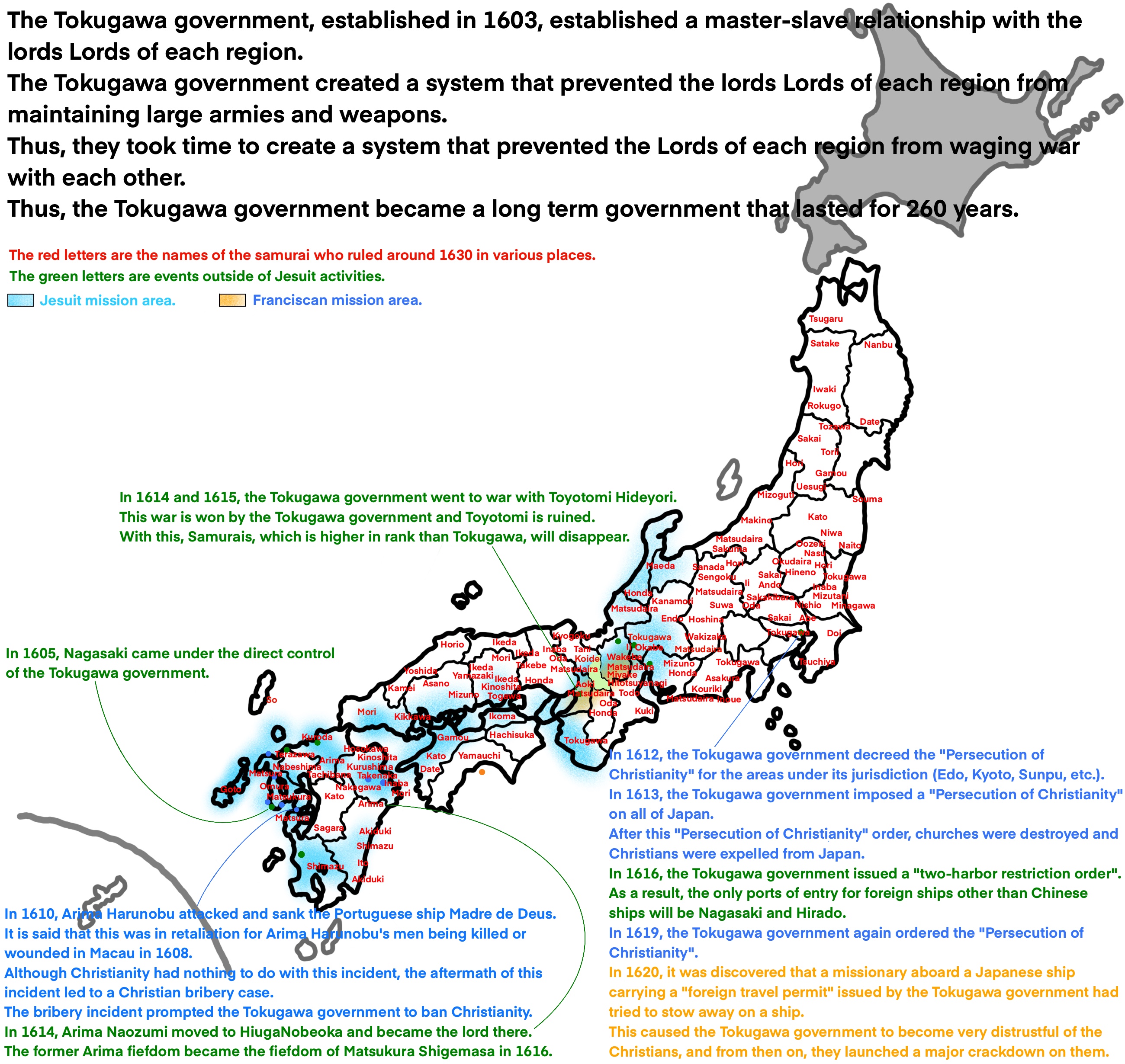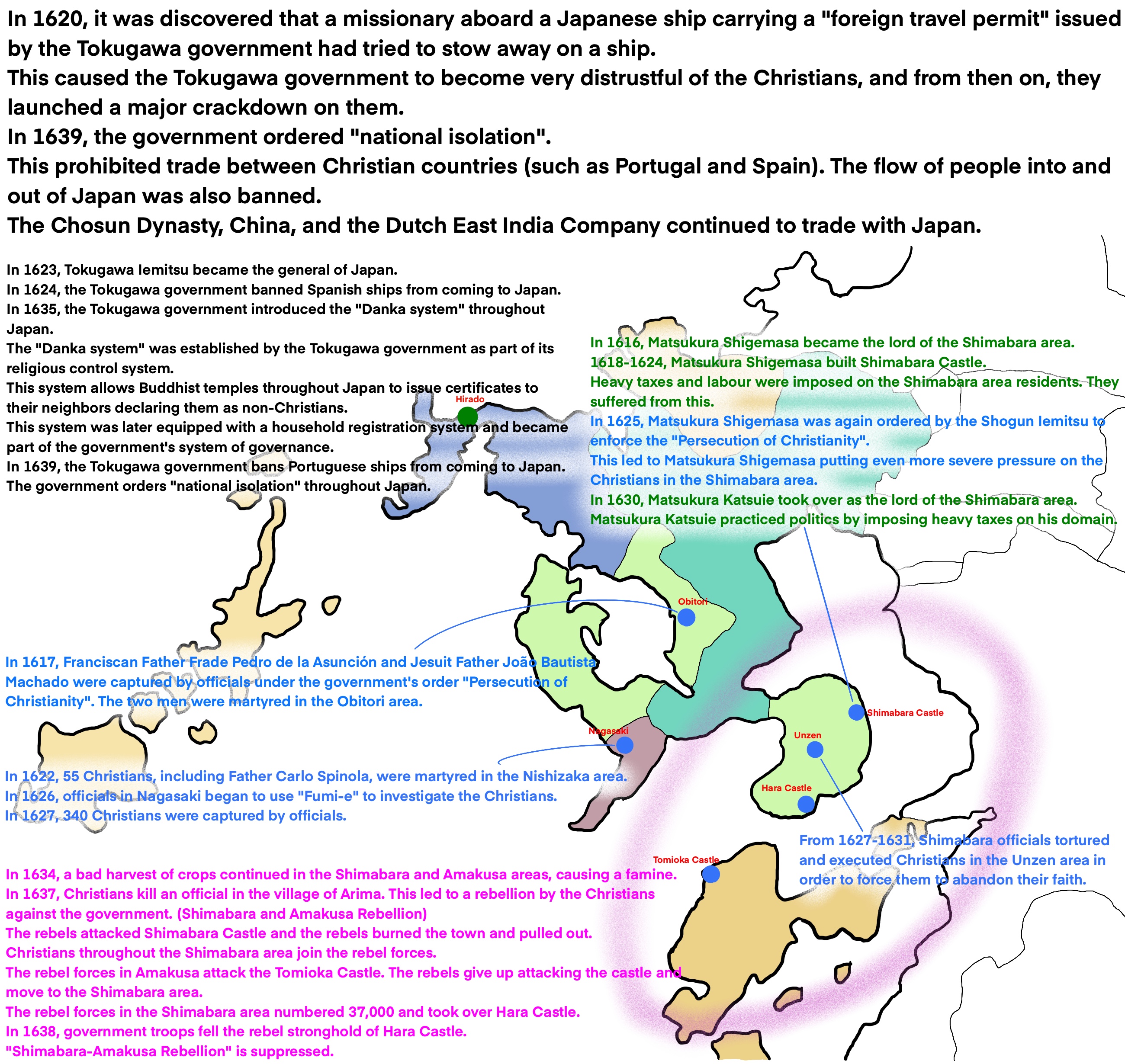 Related Pages














#island of Tanegashima
#Francisco Xavier
#Catholic Jesuit
#Yajiro
#Simazu Takahisa
#Father Torres
#Ouchi Yoshitaka
#Friar Da Silva
#Father Gago
#Friar Fernandez
#Friar Guillermo
#Friar Rui Pereira
#Hirado
#Yokoseura
#Fukuda
#Kuchinotsu
#Usuki
#Augustinians
#Franciscans
#Portugal
#Spain
#Yufuin
#akiduki
#Enryakuji Temple
#Ashikaga Yoshiaki
#Oda Nobunaga
#Akechi Mitsuhide
#Honnoji Temple
#Toyotomi Hideyoshi
#Dajo Daijin
#Shibata Katsuie
#English merchant ship
#Shizugatake
#Manila
#Macau
#Matsura Shigenobu
#Omura Sumitada
#Arima harunobu
#Ordo fratrum Praedicatorum
#San Felipe
#De Olandia
#slave
#Tokugawa Ieyasu
#the Pope
#twenty-six martyrs
#Dutch ship
#Madre de Deus
#Matsukura Shigemasa
#Tokugawa Iemitsu
#Danka system
#national isolation
#Persecution of Christianity
#Obitori
#Nishizaka
#Fumi-e
#Shimabara Castle
#Matsukura Katsuie
#Unzen
#Amakusa
#Hara Castle
#Shimabara-Amakusa Rebellion
#Tomioka Castle