memo14-40-16

shrines and temples
FUKUOKA
Himekoso Shrine

If you want to see the image at full size,
save it and see it.
(Confirmed with google chrome)








Visit date - 08/07/2022
------------- 08/11/2022
------------- 08/08/2021
Edit date - 08/13/2022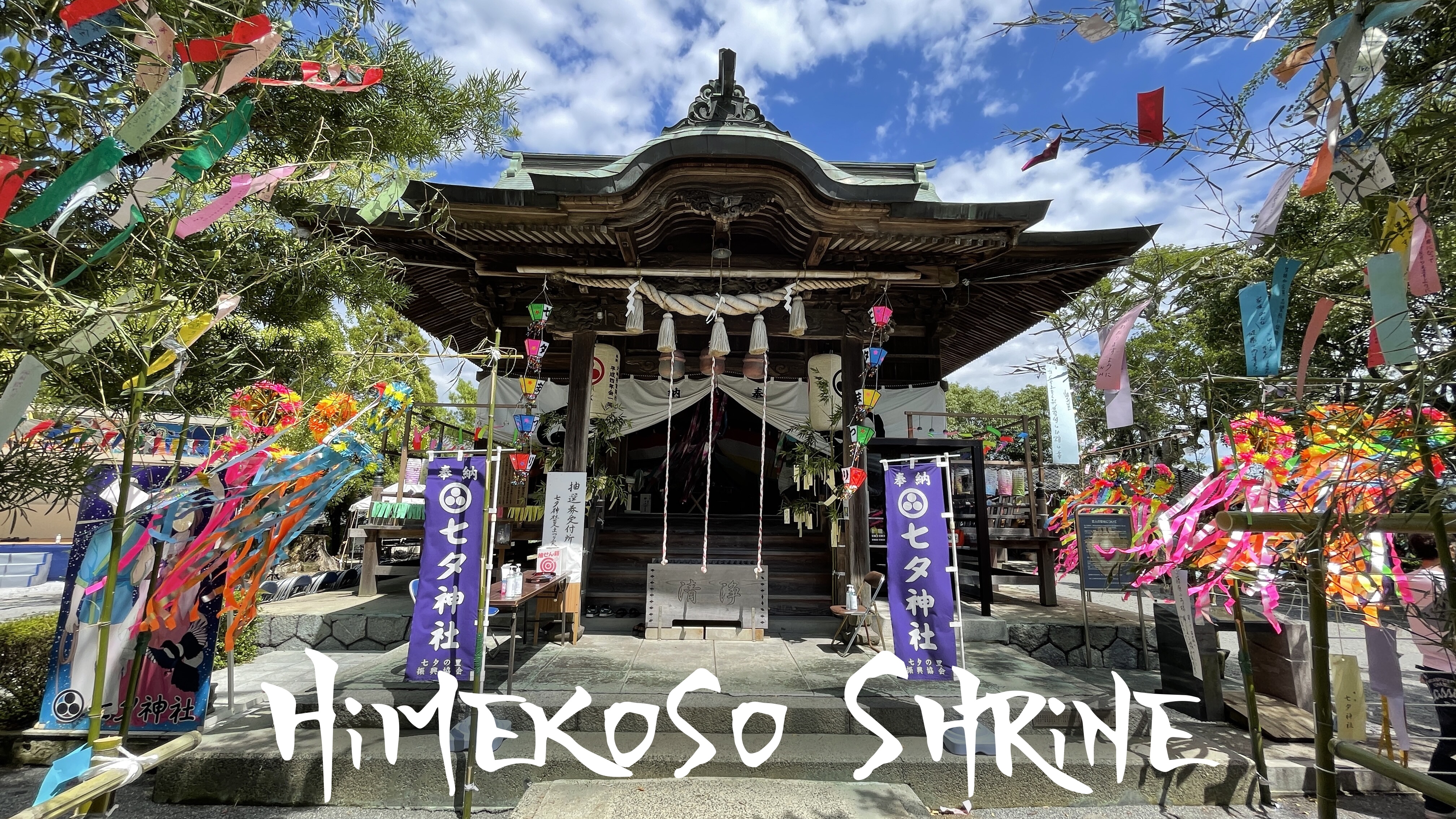 Himekoso Shrine is mentioned in a book dating from around 730, indicating that it is a shrine with a long history.
In addition, books written more than 1,000 years ago indicate that textile production flourished in the lands surrounding Himekoso Shrine.
Hence, the Himekoso Shrine enshrines Tanabatatsume, the spirit of weaving.
This belief in Tanabatatsume and the ancient Chinese tale of "Gyurou-Shukujho" have become intermingled, and the shrine is also called "Tanabata Shrine" and is well known by the local people.


(Related Information)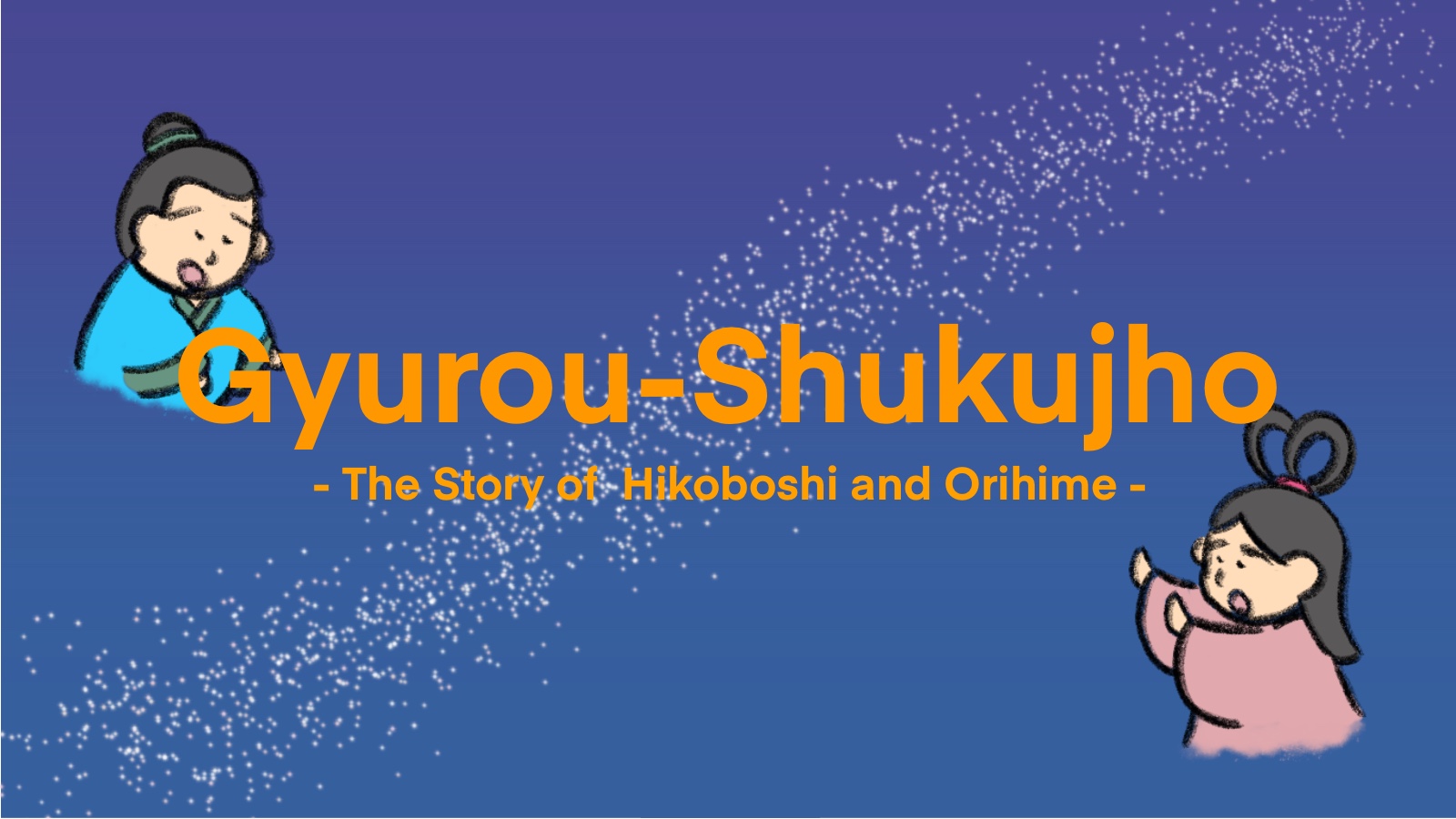 In Japan, July 7 is the annual "Shichiseki" day of Sekku.
Sekku is a day for performing and celebrating seasonal festivals.
And Shichiseki is the day to offer kimono to the spirits and wish for a good harvest of crops in the fall.
Since Himekoso Shrine enshrines the spirit of weaving, Shichiseki events are held there.
However, Himekoso Shrine holds a month-delayed Shichiseki event on August 7 every year.


(Related Information)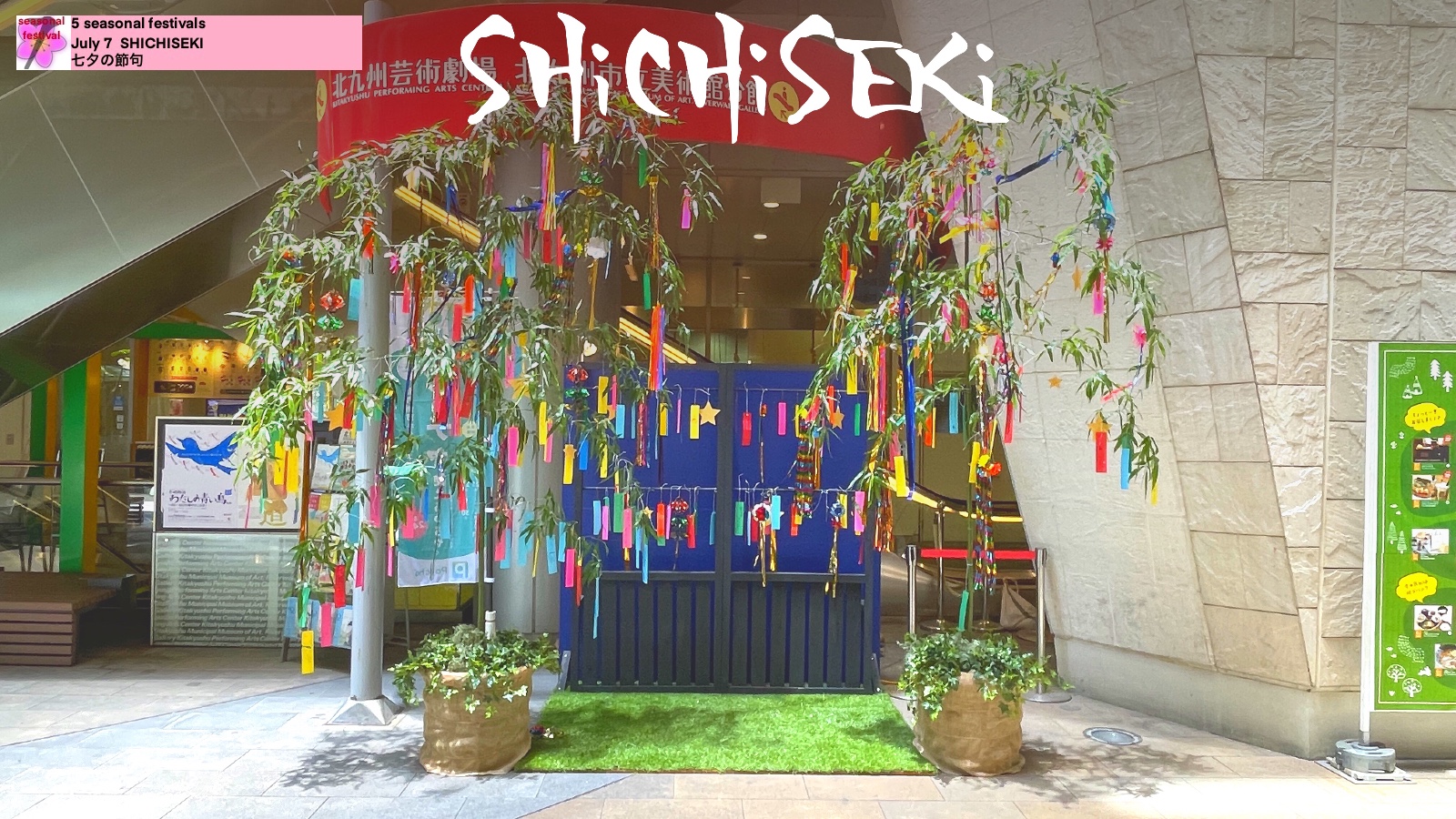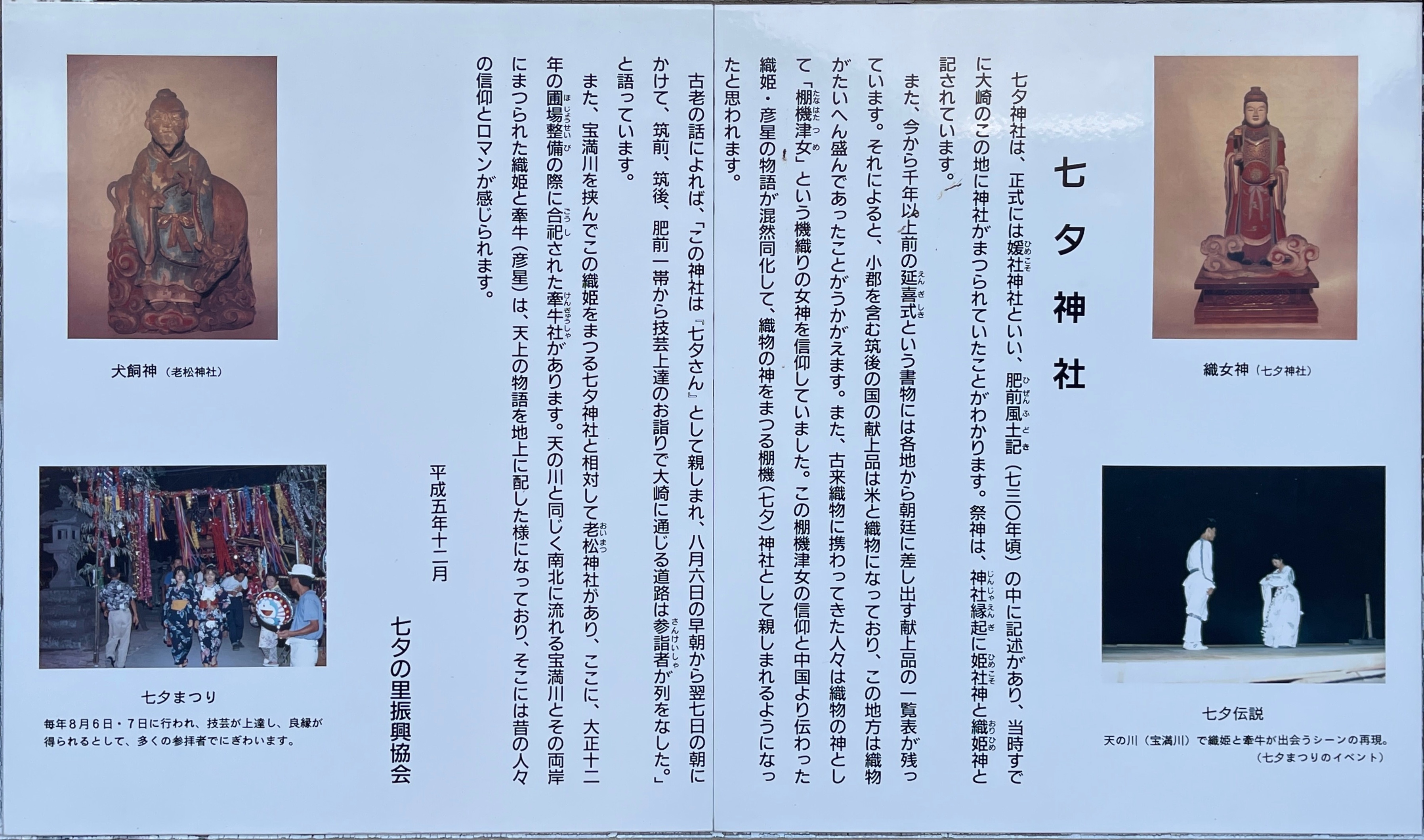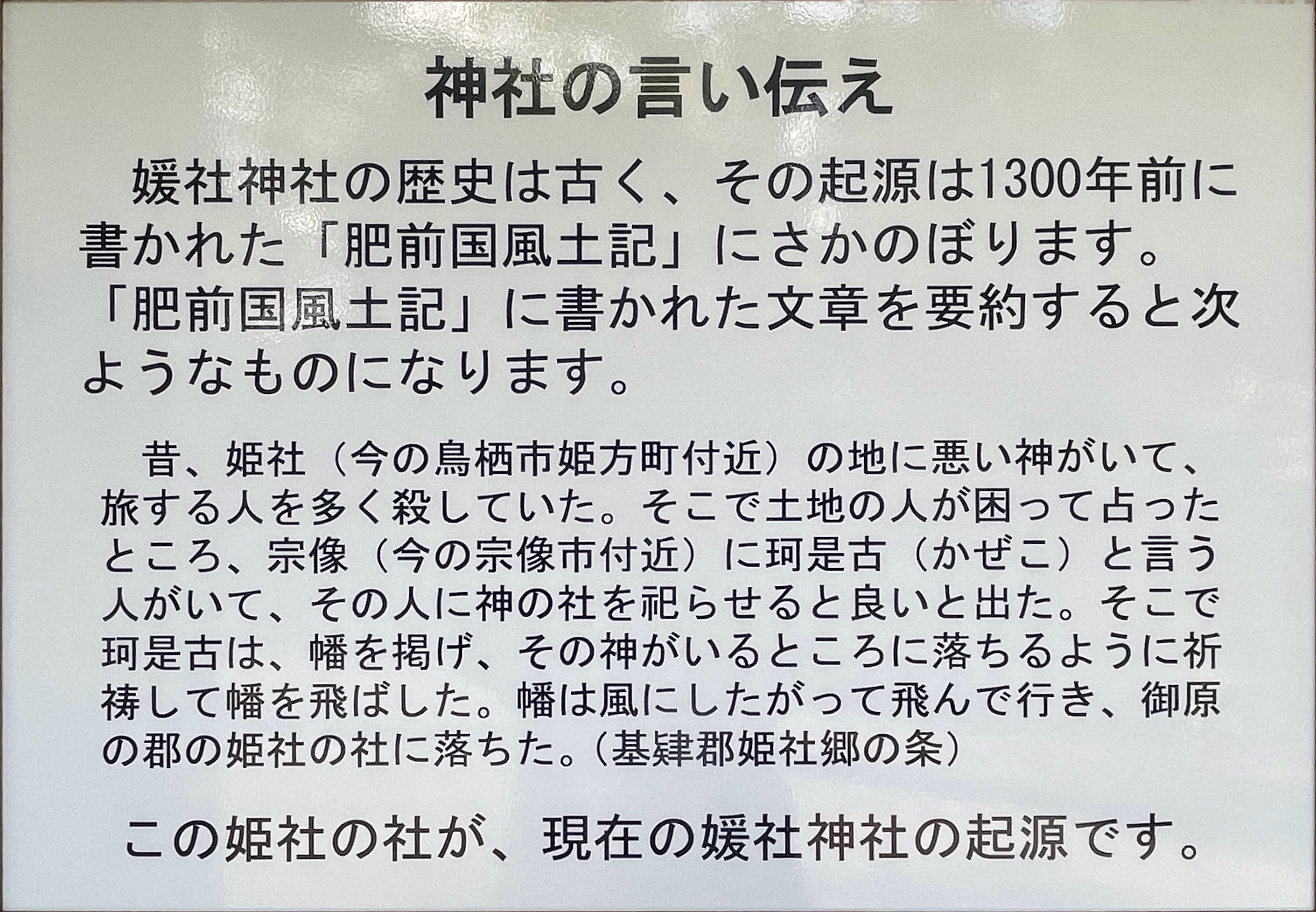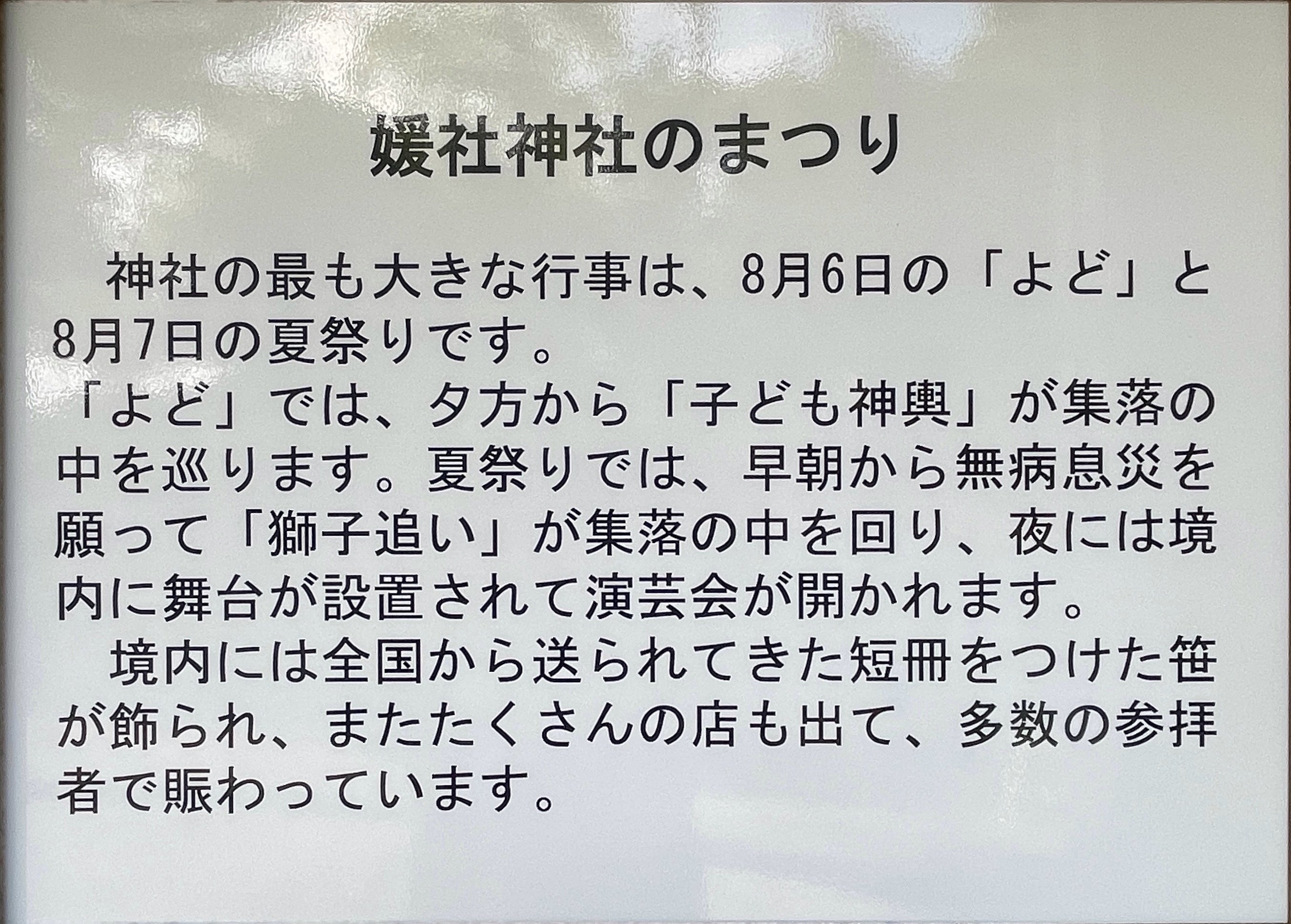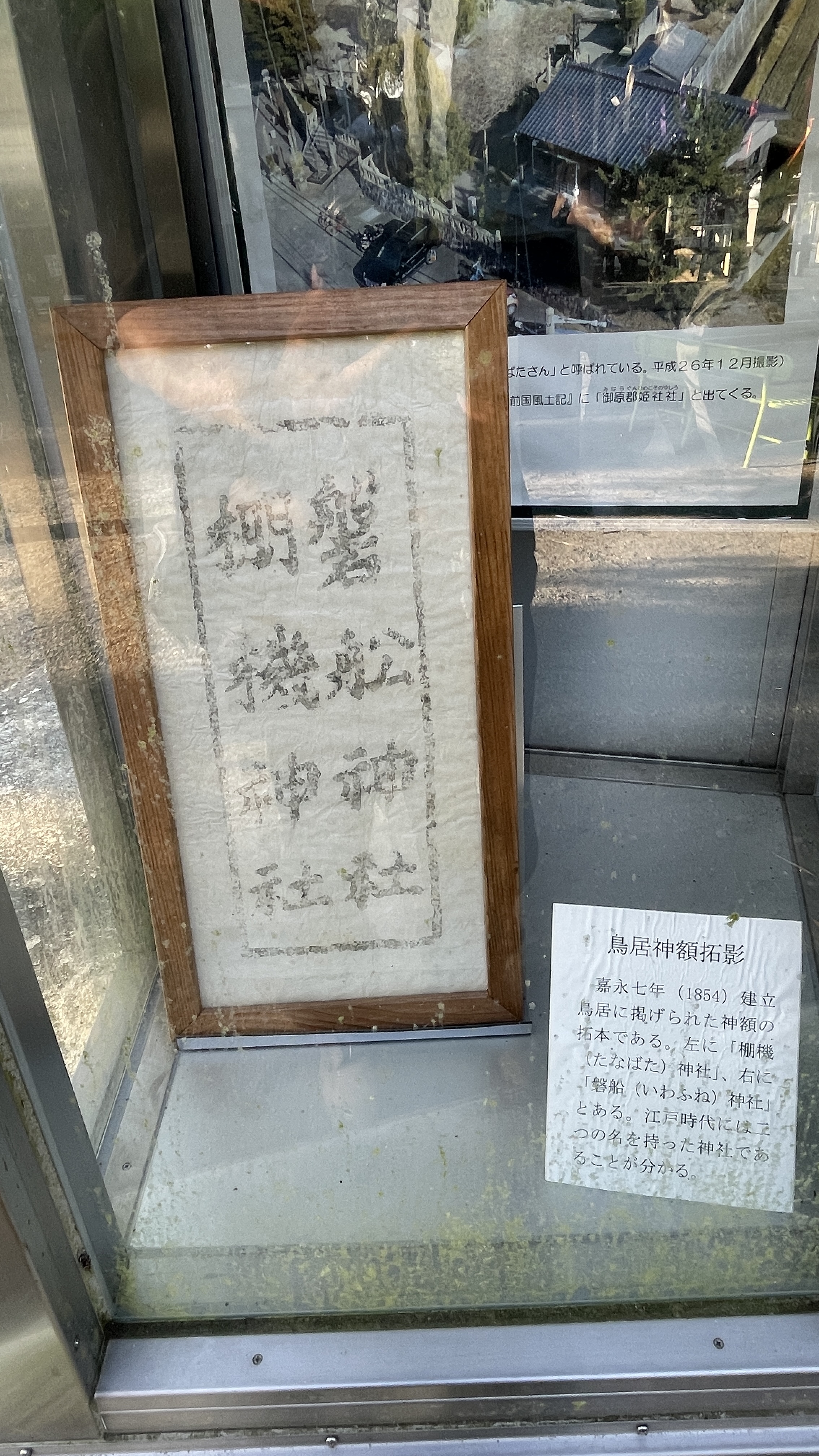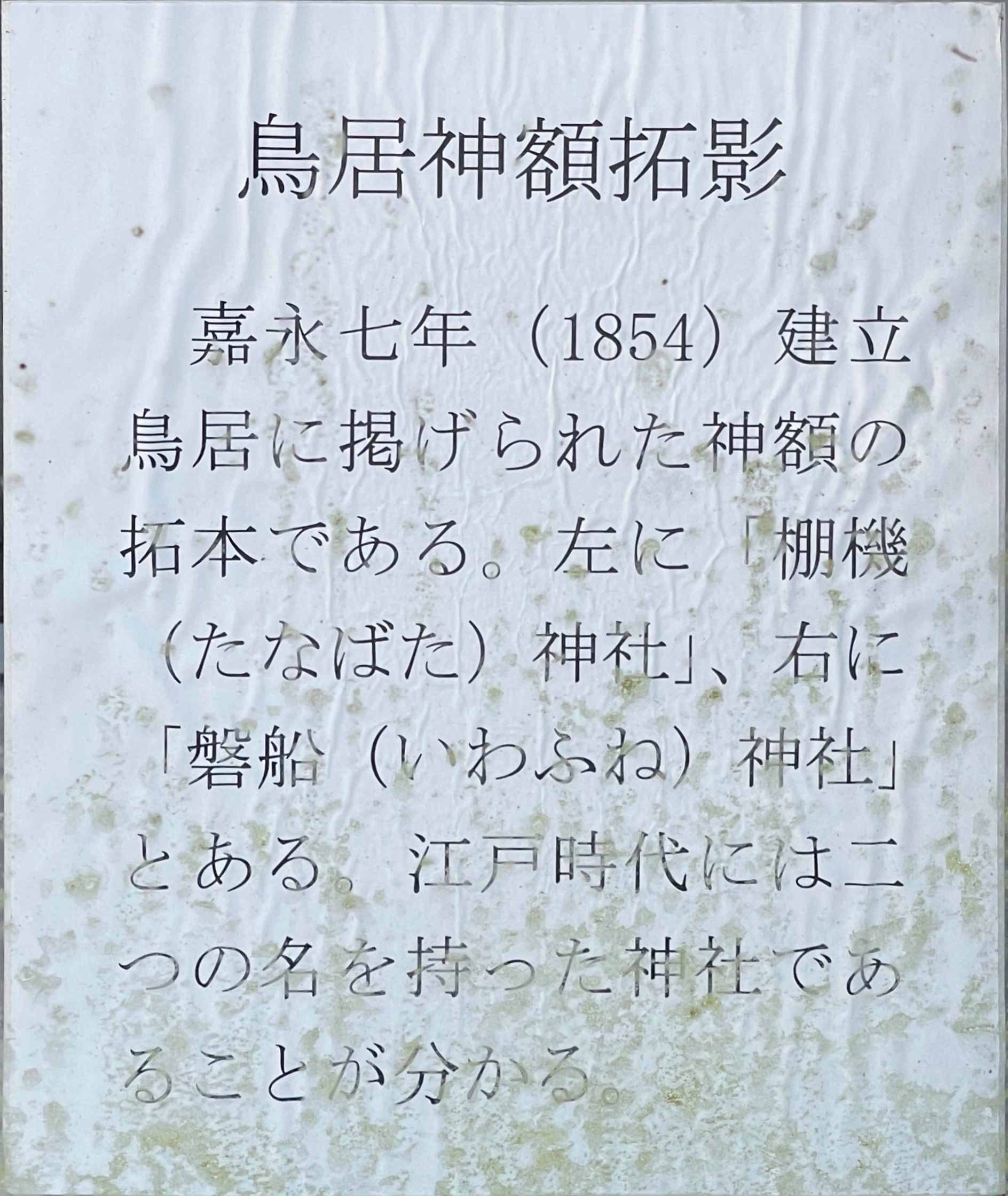 This page shows the summer festival ( Shichiseki ) held at Himekoso Shrine on August 7 every year.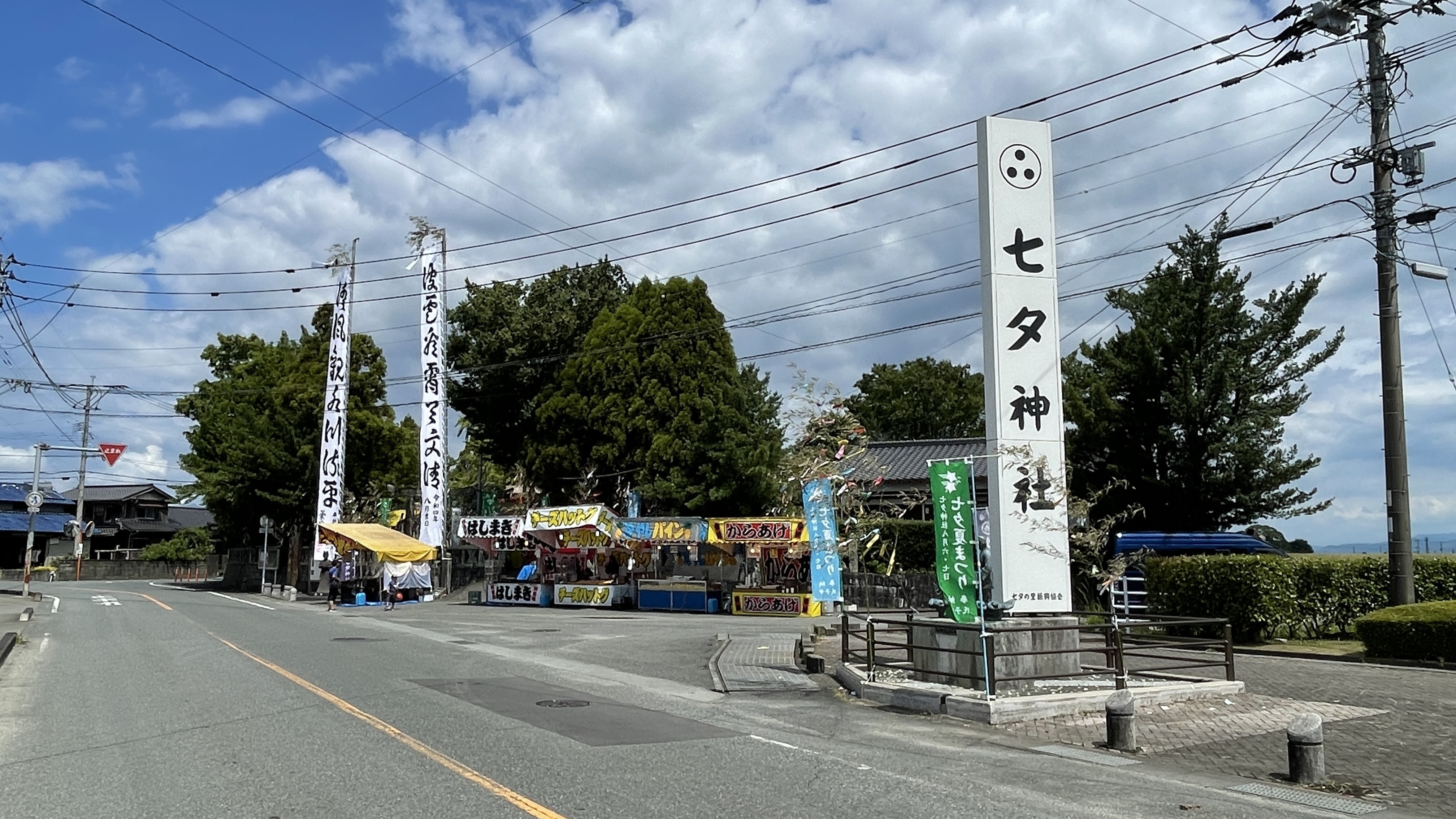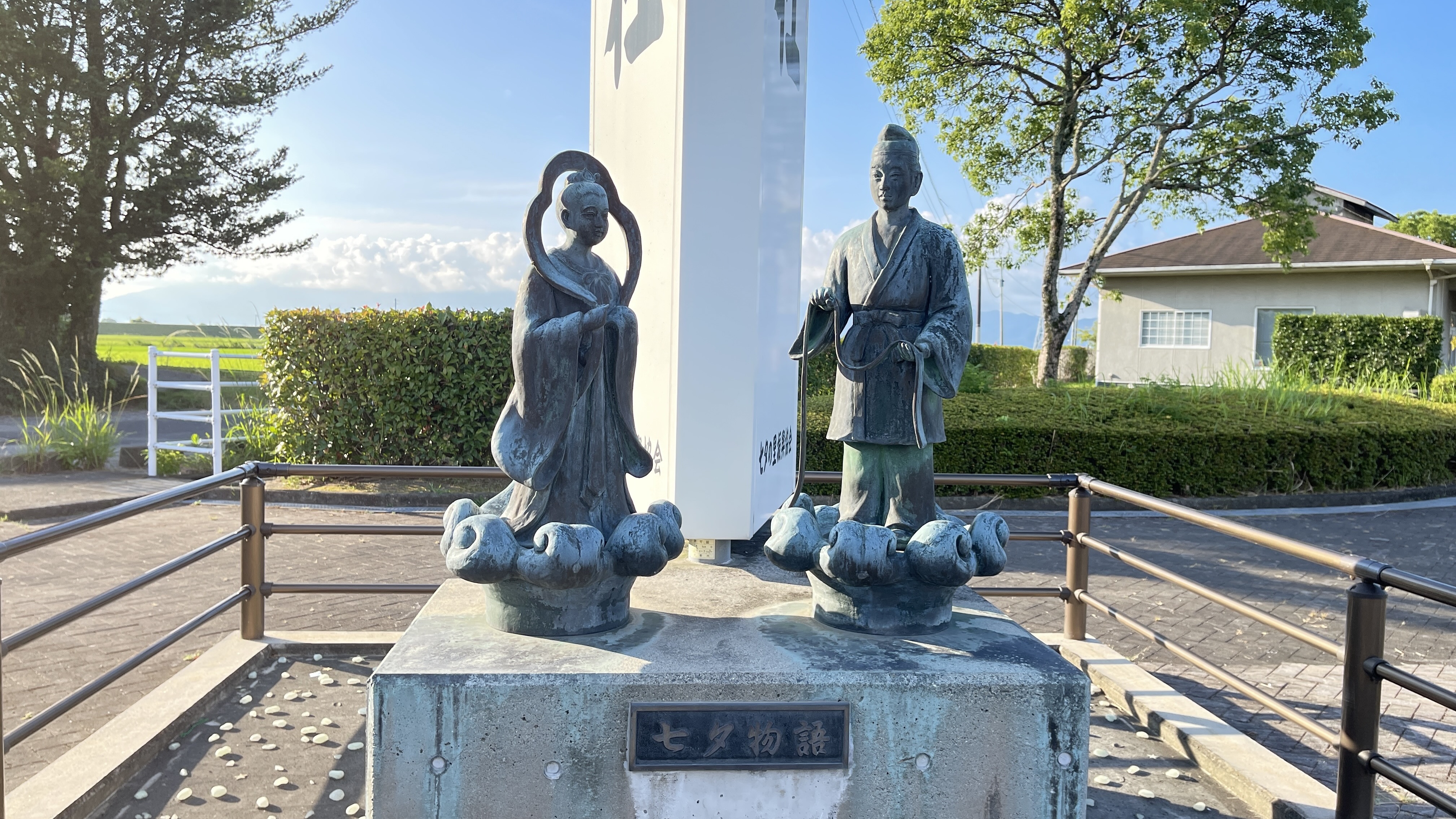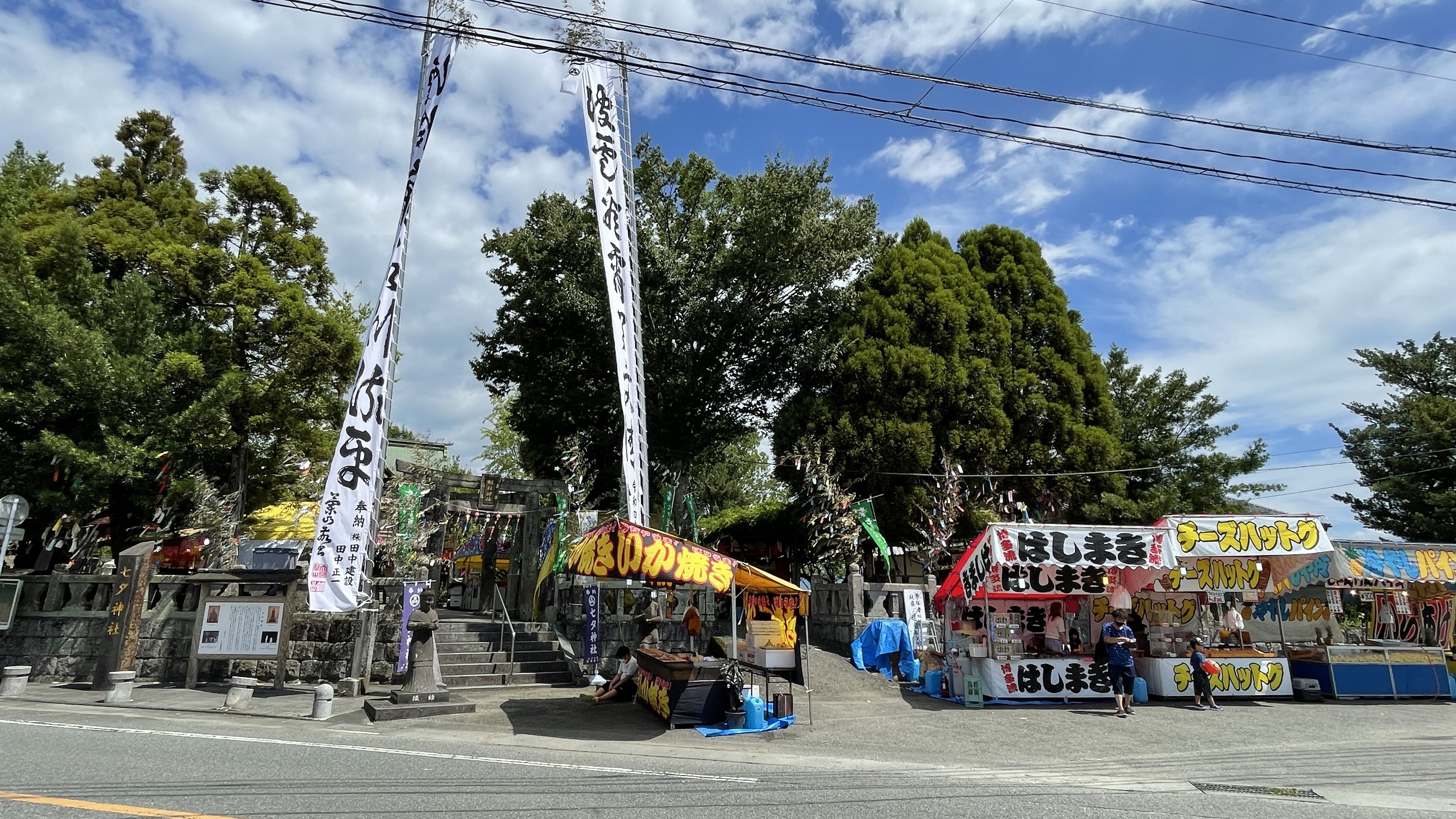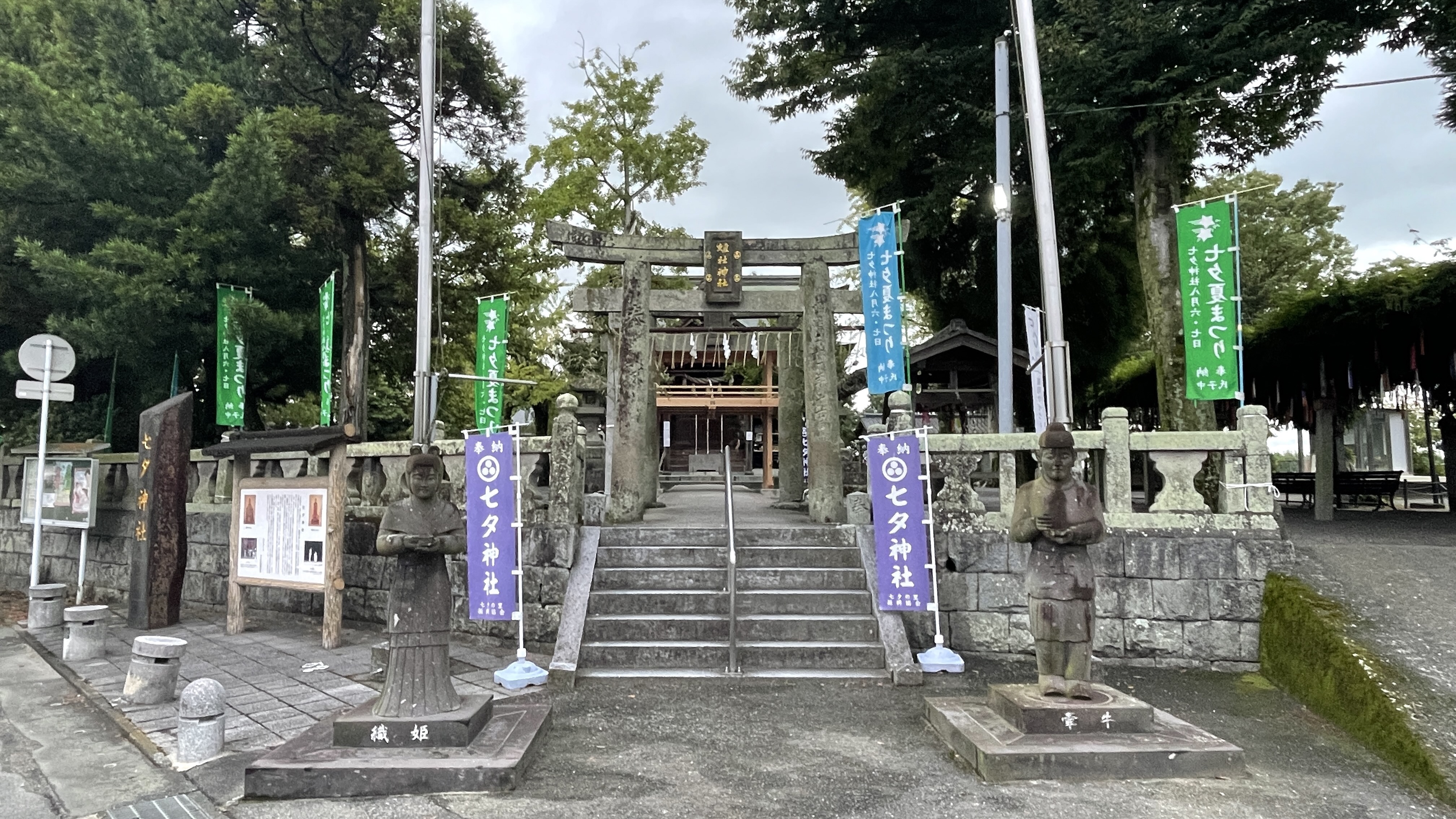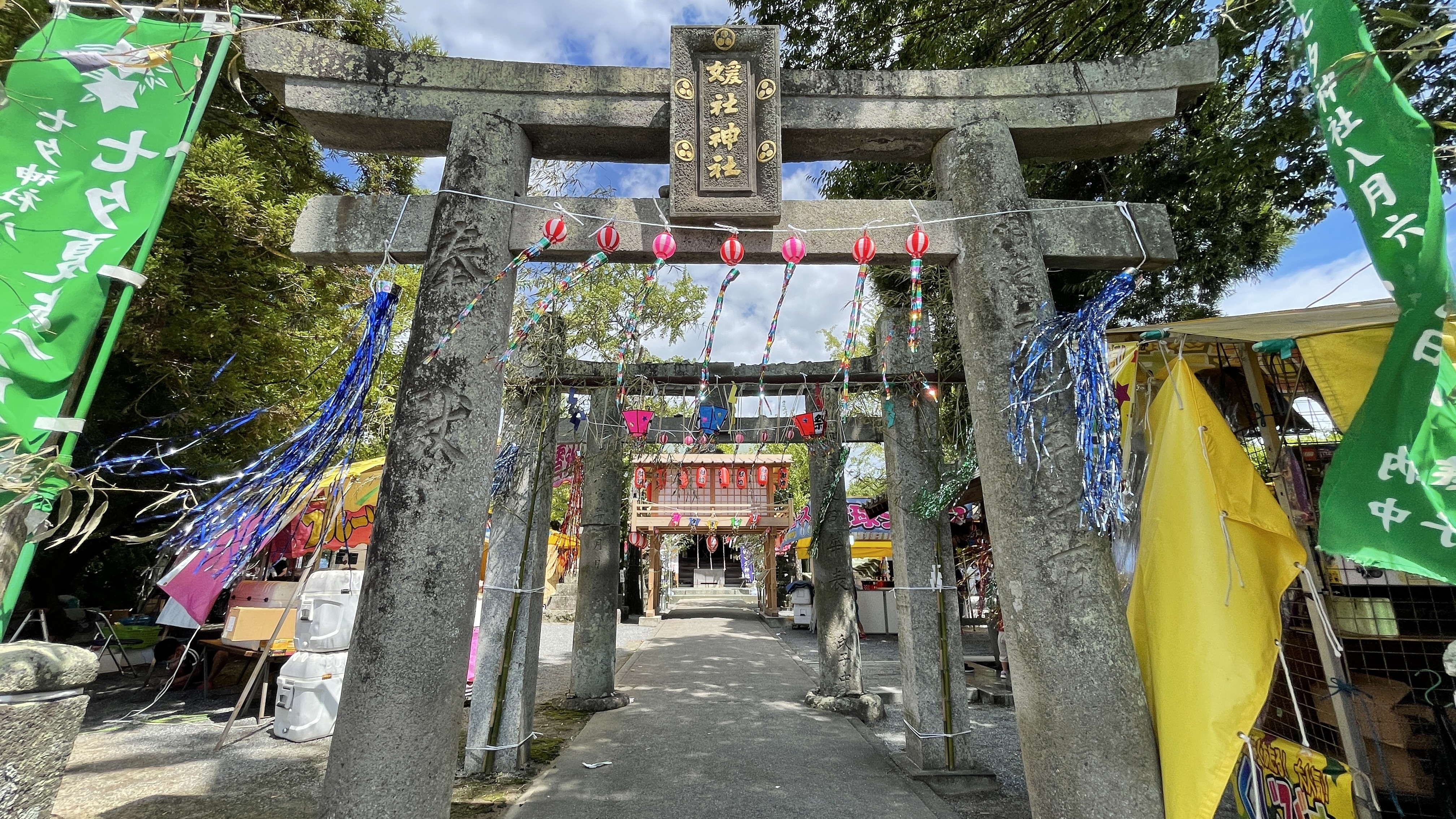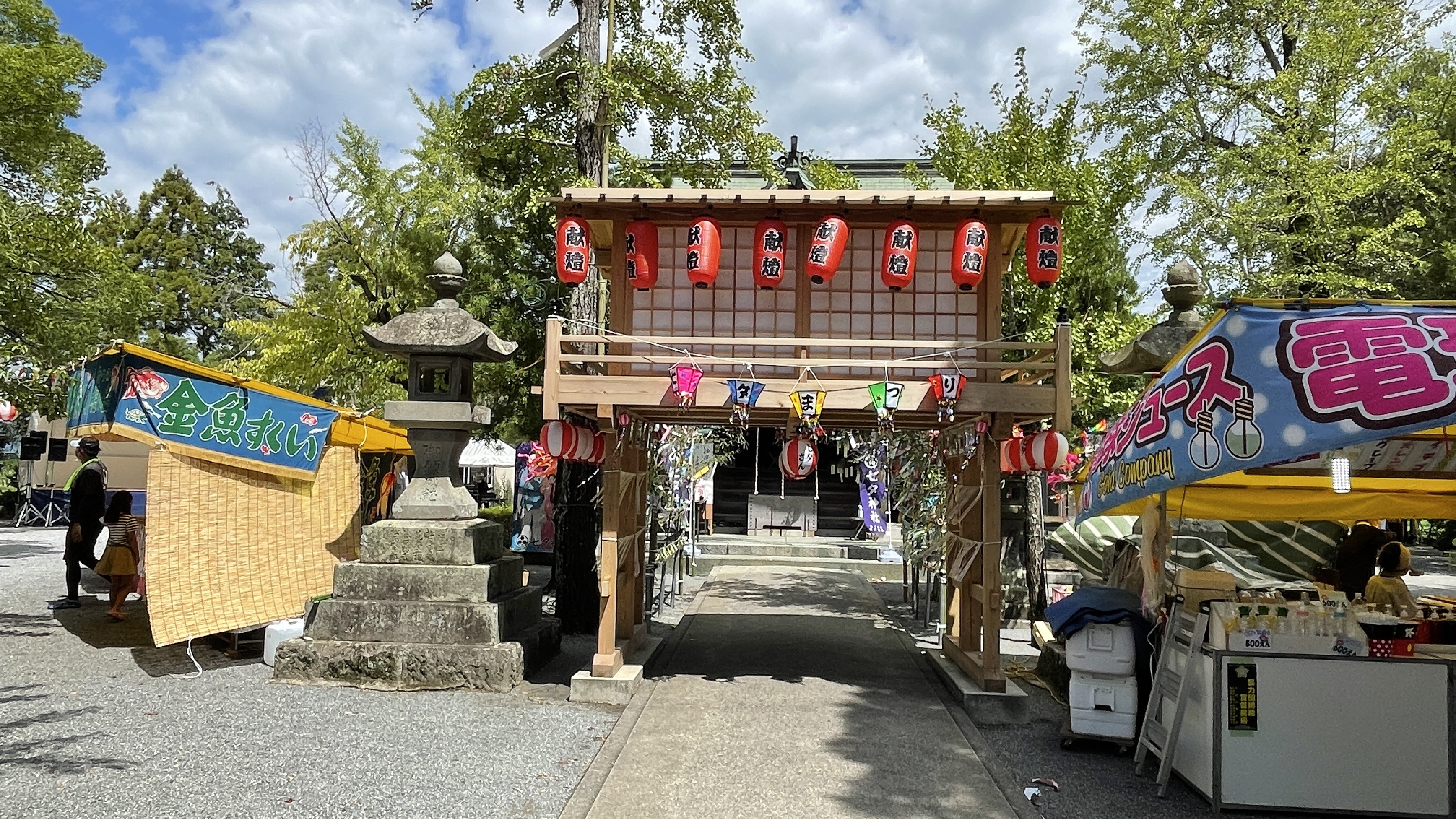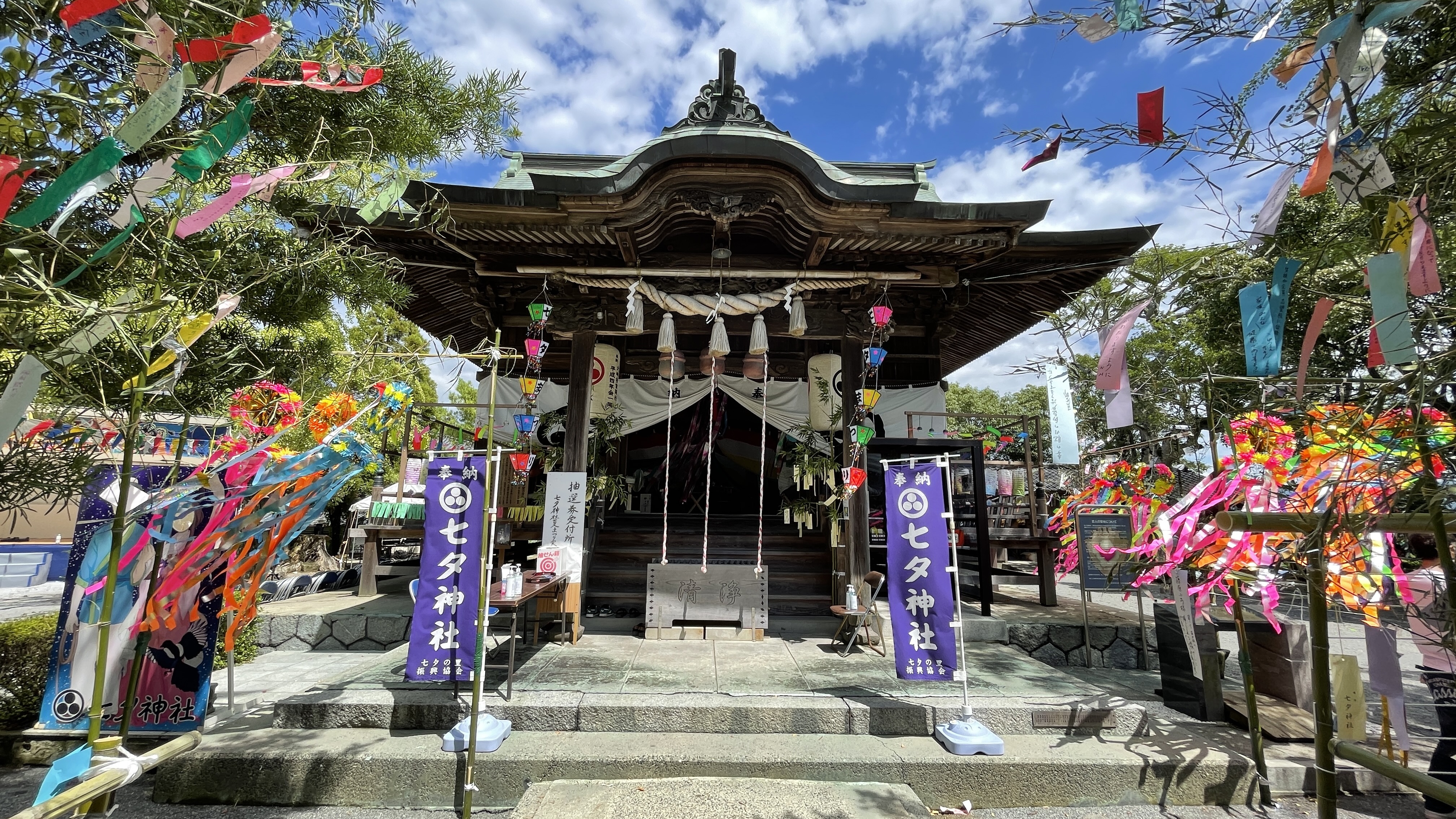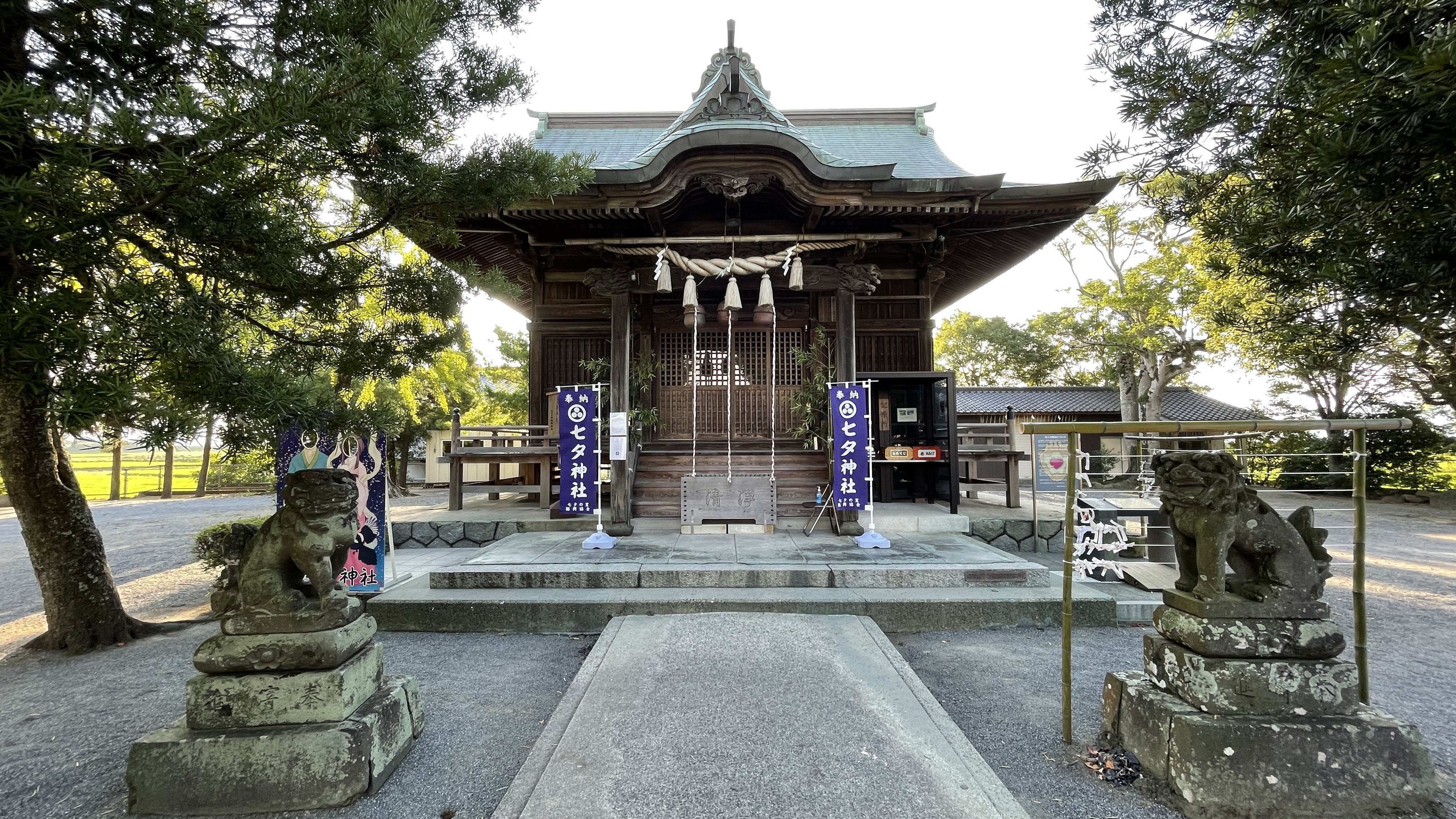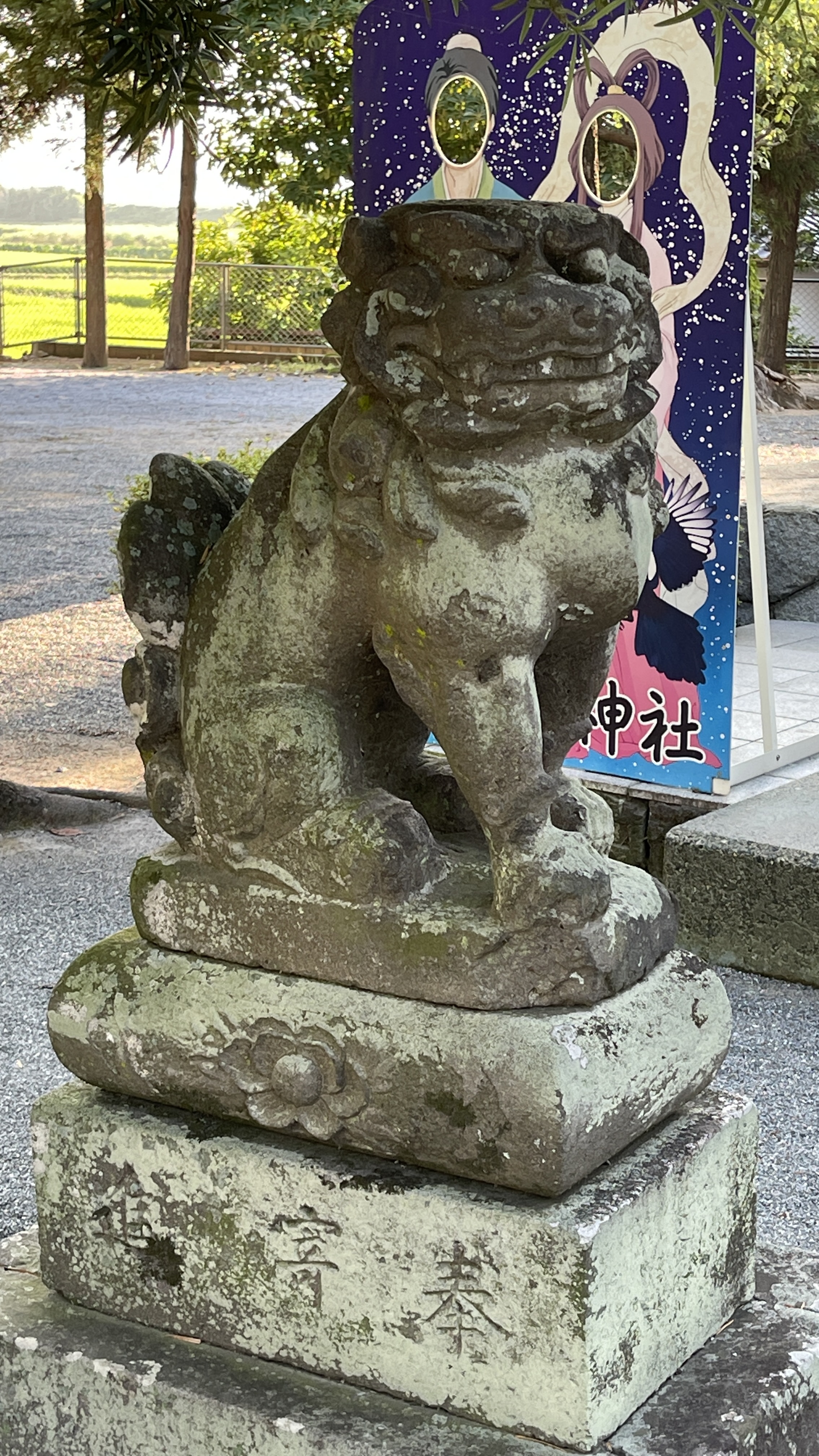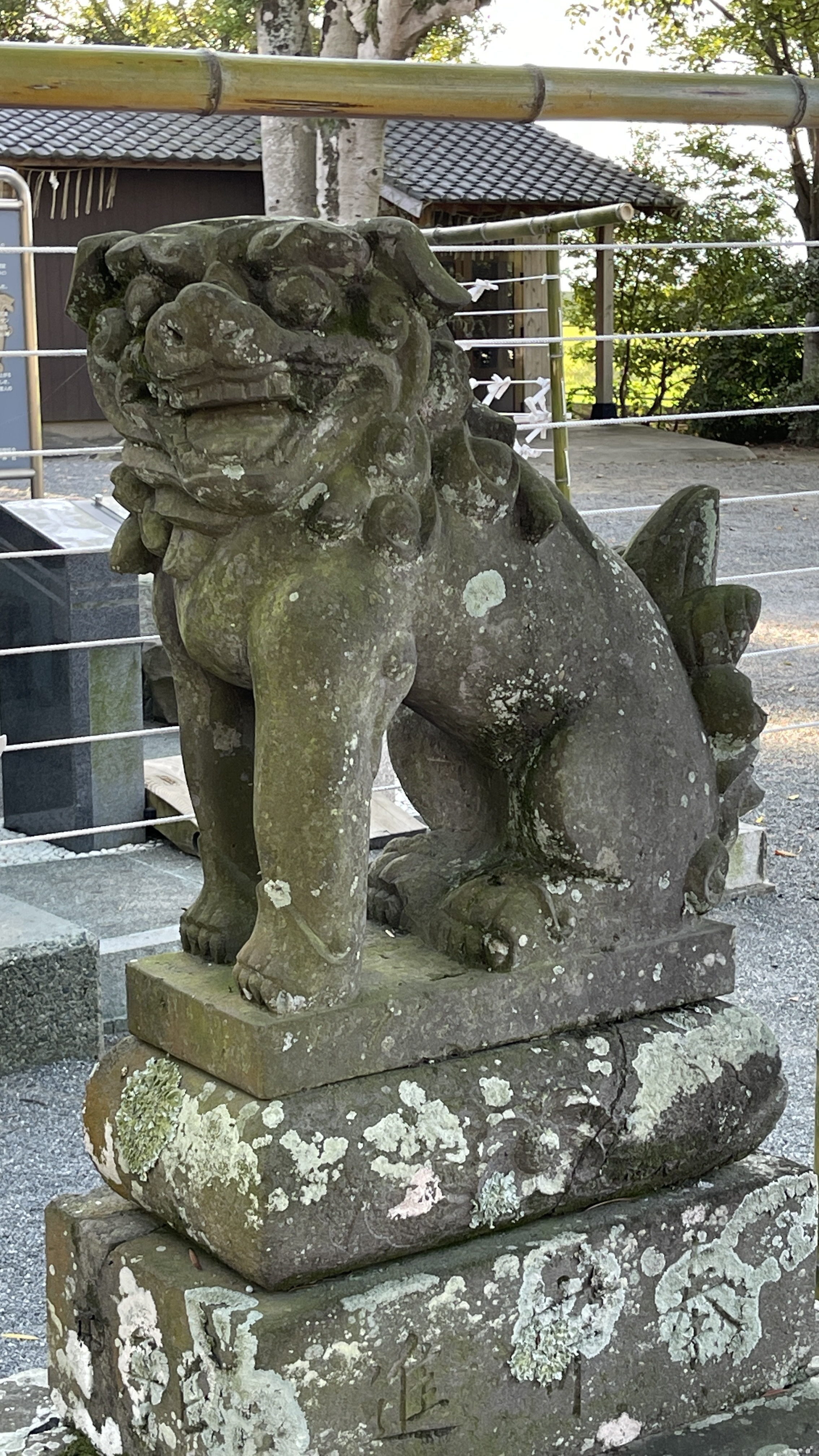 On the side of Himekoso Shrine is the Homan River.
The locals likened the Homan River to the Milky Way.
Across the Homan River from Himekoso Shrine is the Inayoshi-Oimatsu Shrine.
In Inayoshi-Oimatsu Shrine, a spirit called Inukai is enshrined.
Inukai is said to be the Hikoboshi of Gyurou-Shukujho.
Since Himekoso Shrine is an Orihime, it can be said that Gyurou-Shukujho is reproduced here.
The inhabitants of this place seem to be people of faith and dreamy ideas.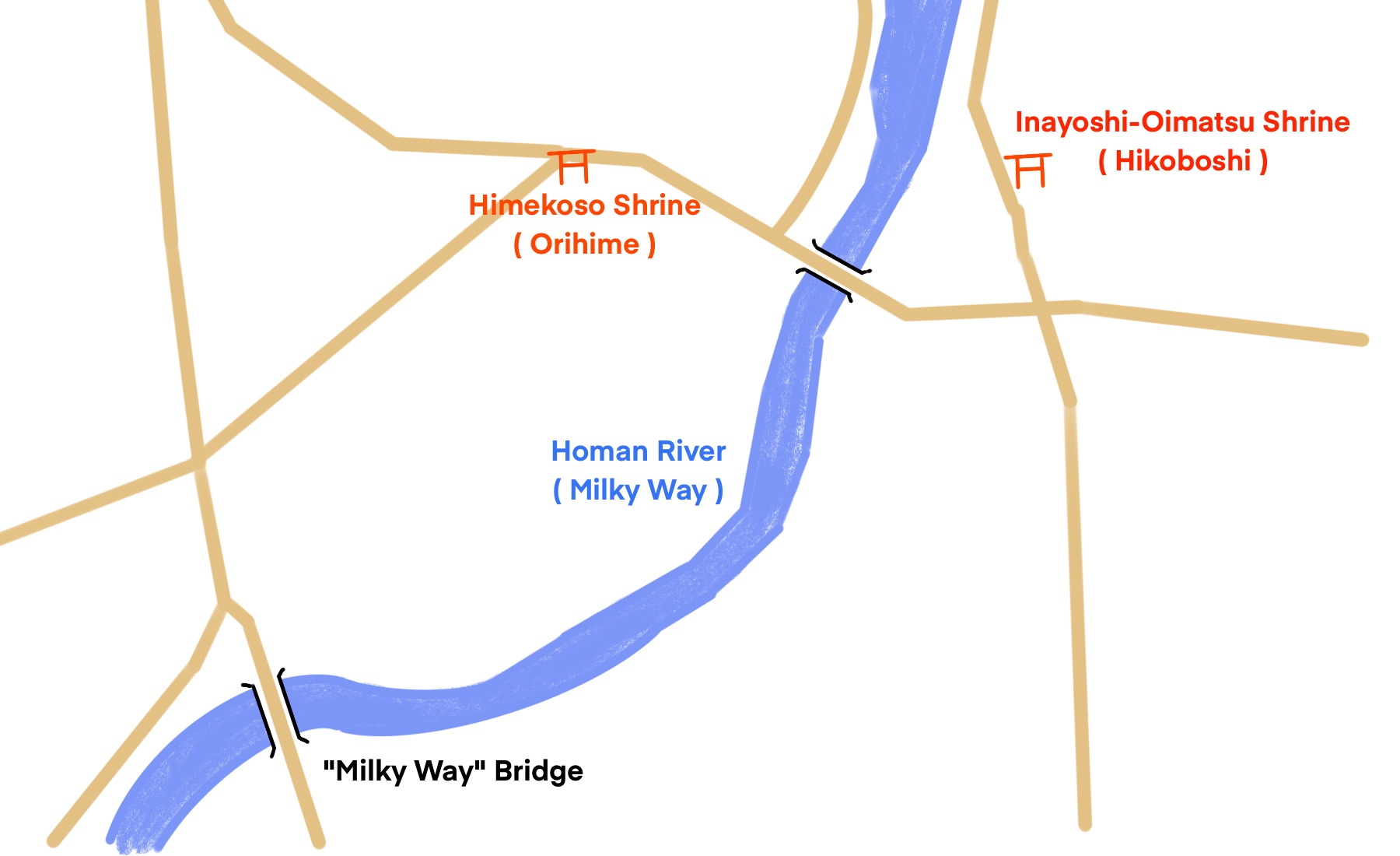 (Related Information)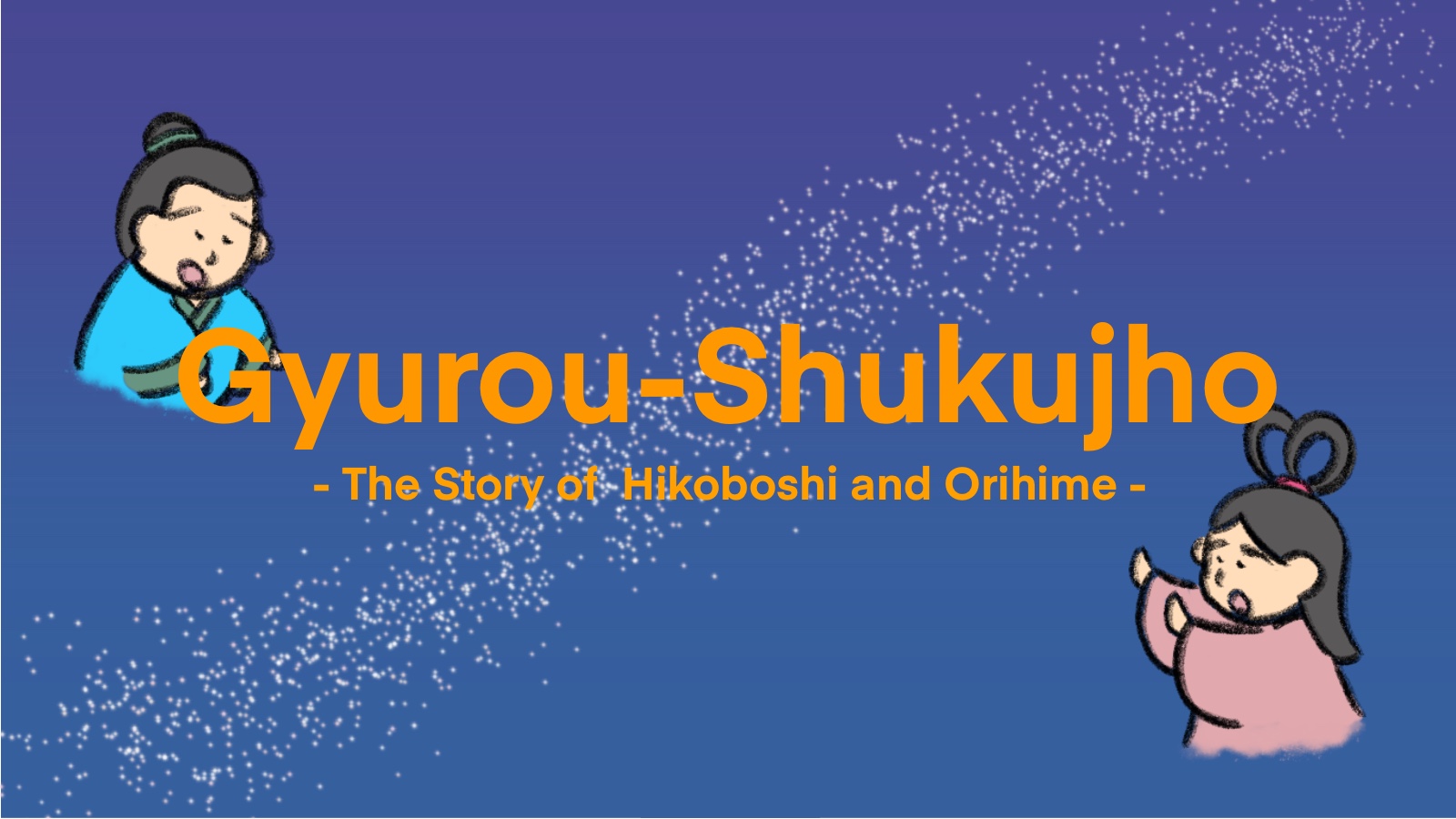 Here is a view of Inayoshi-Oimatsu Shrine.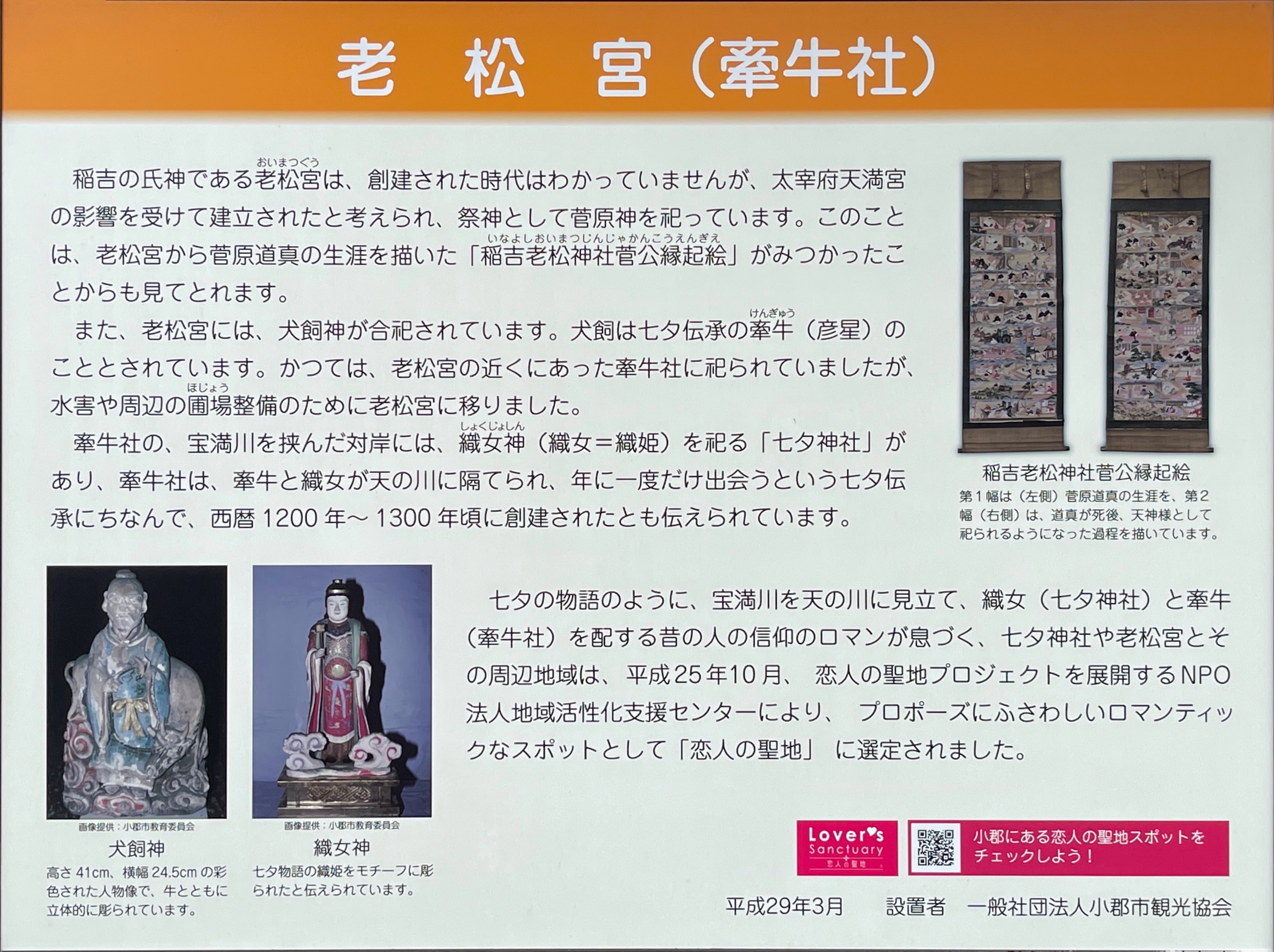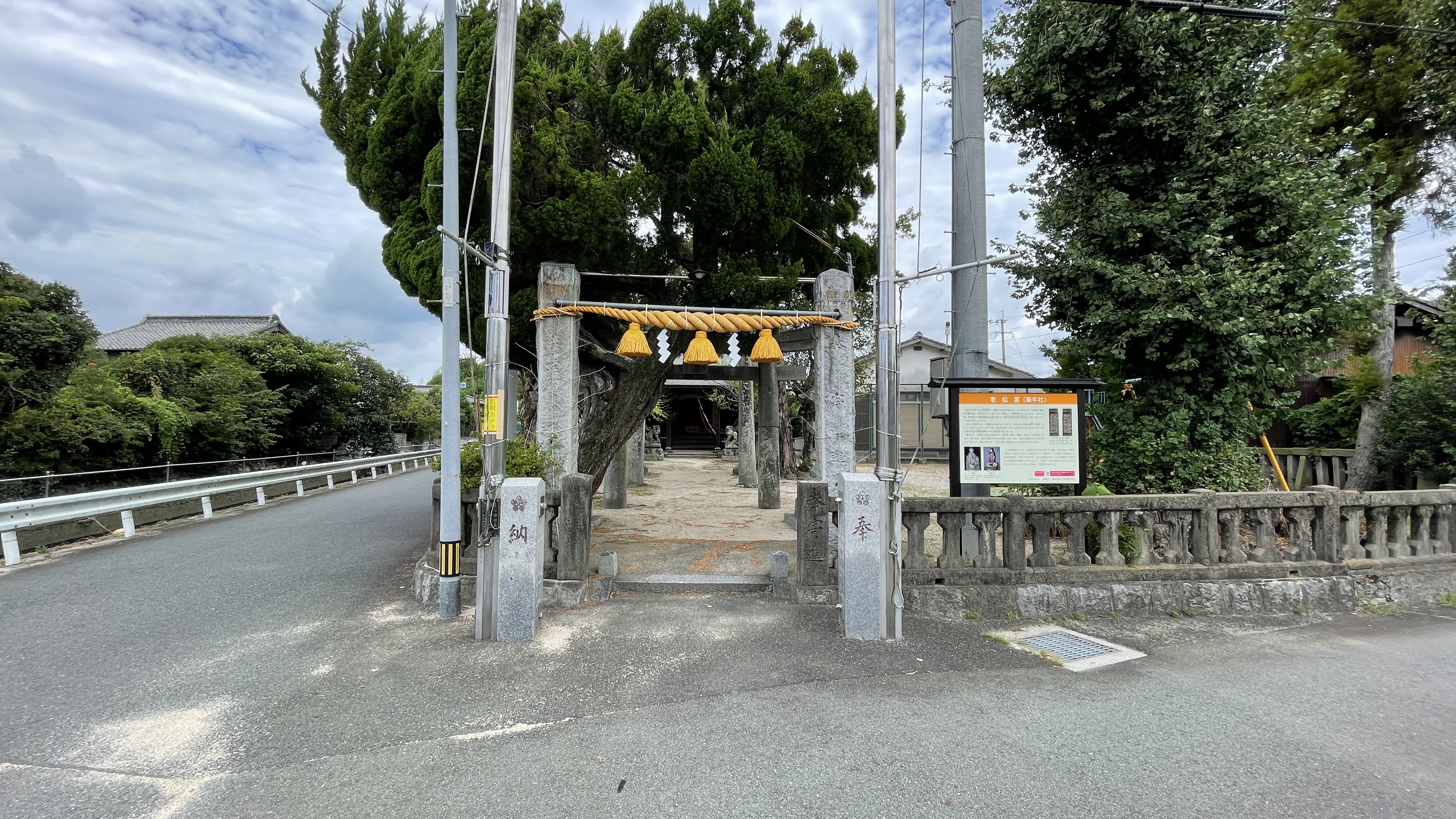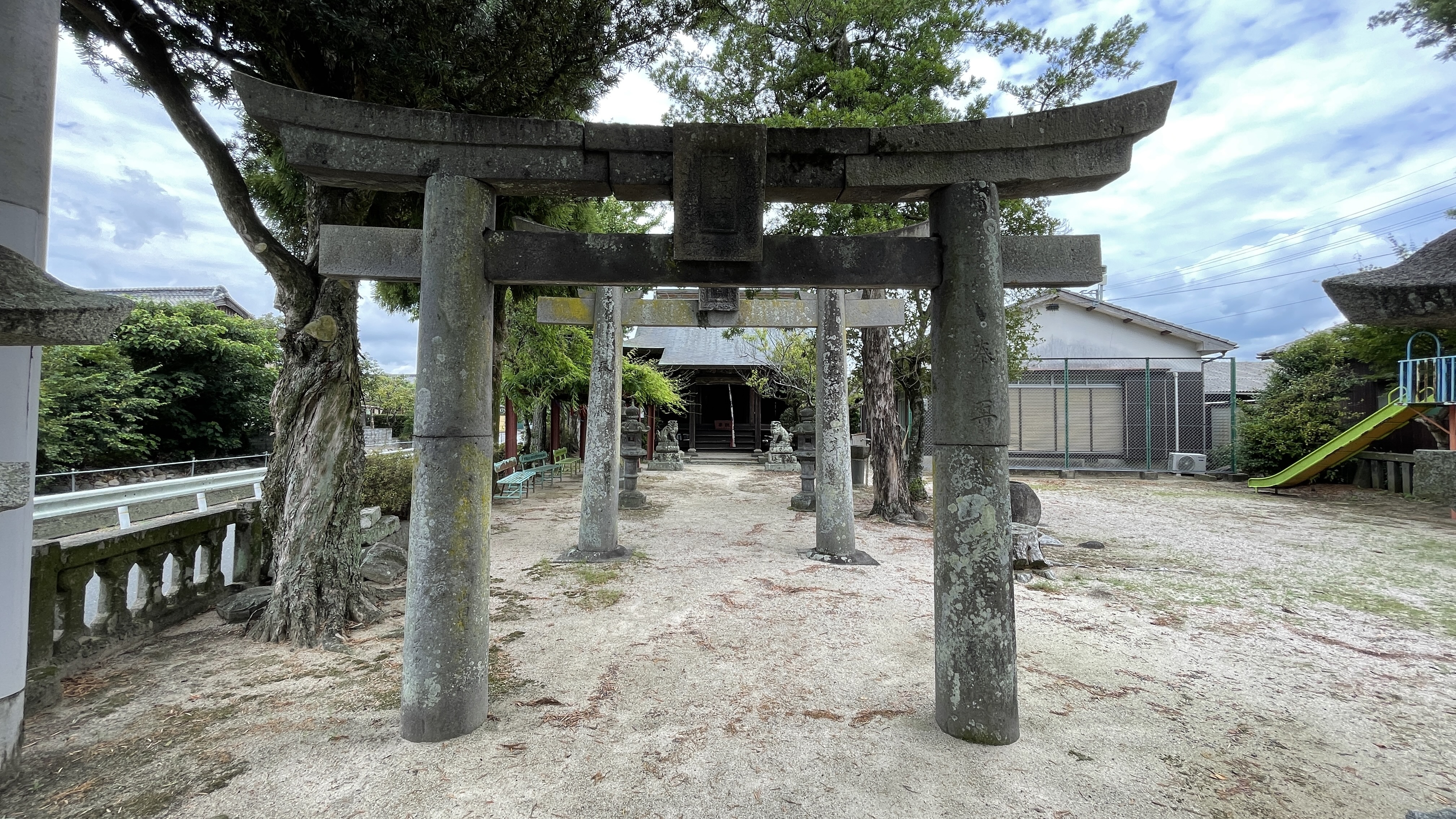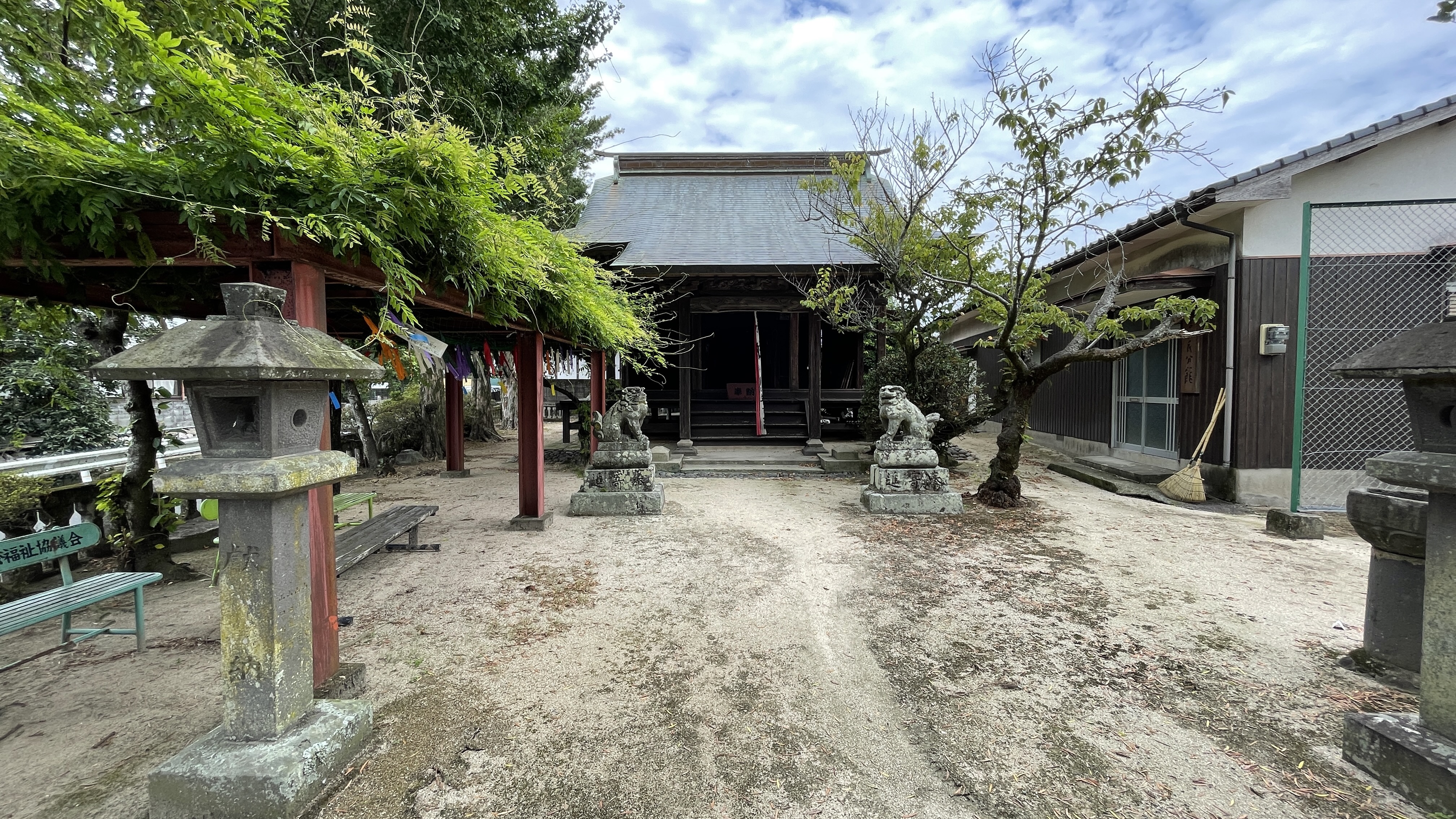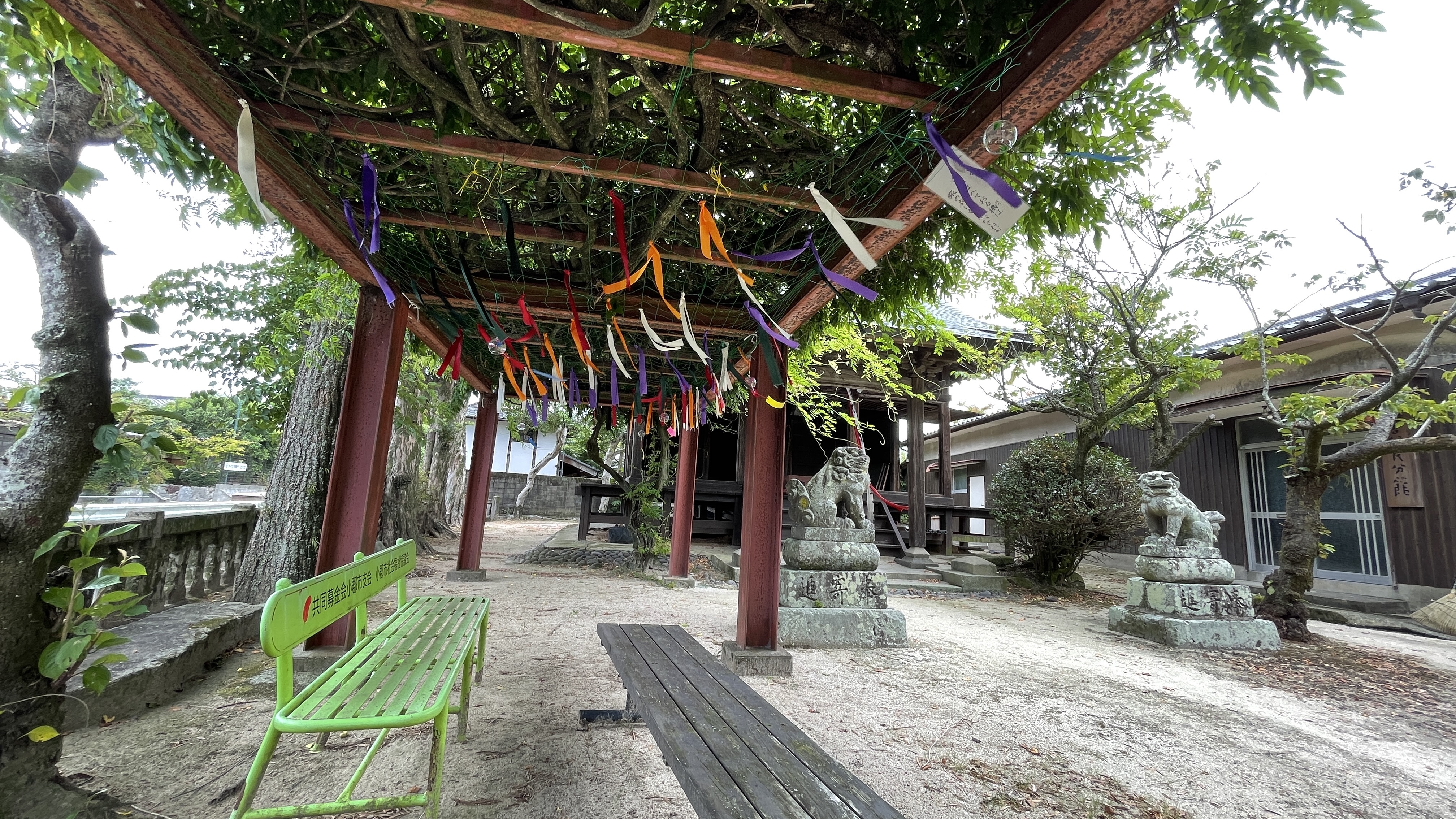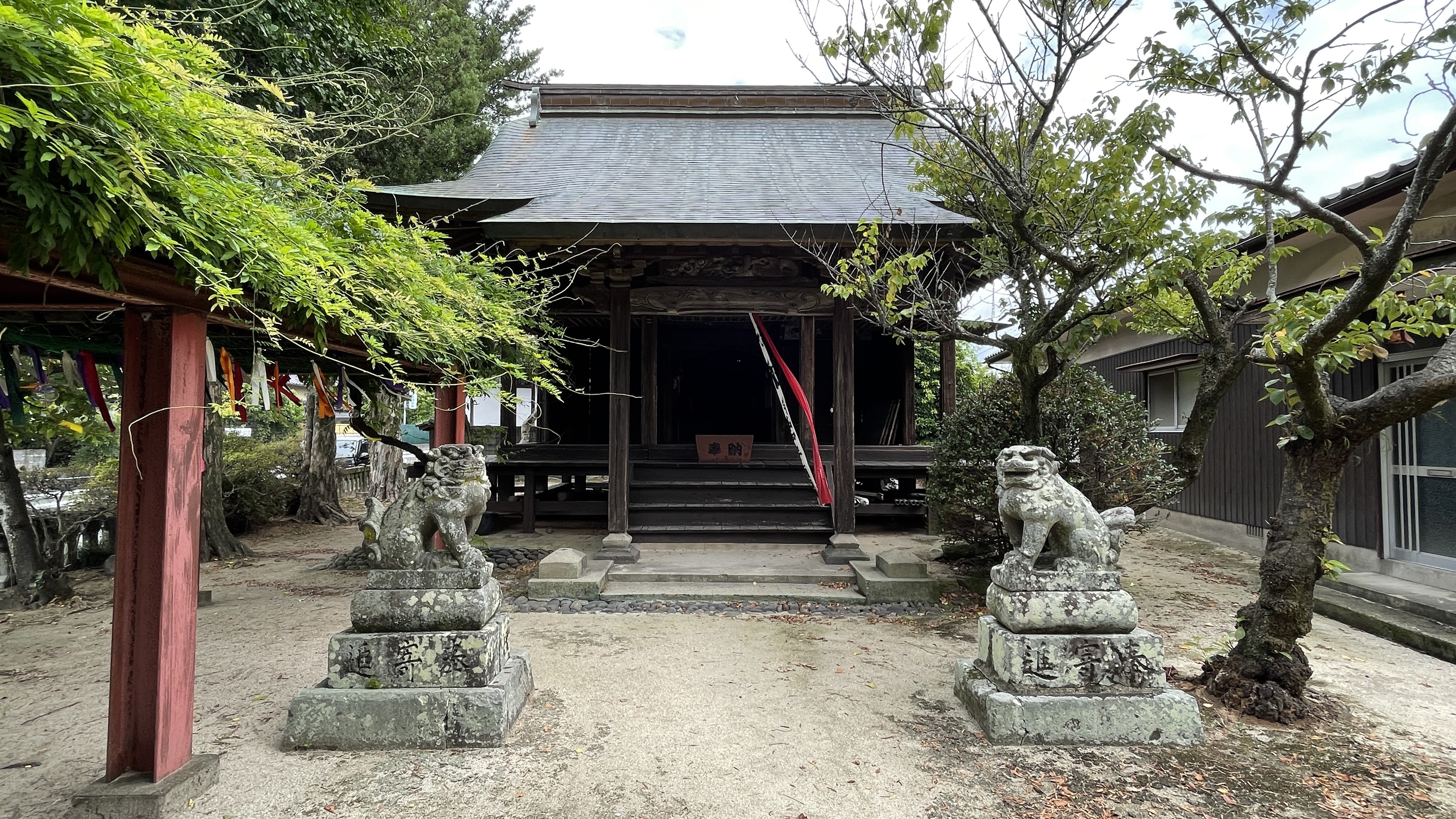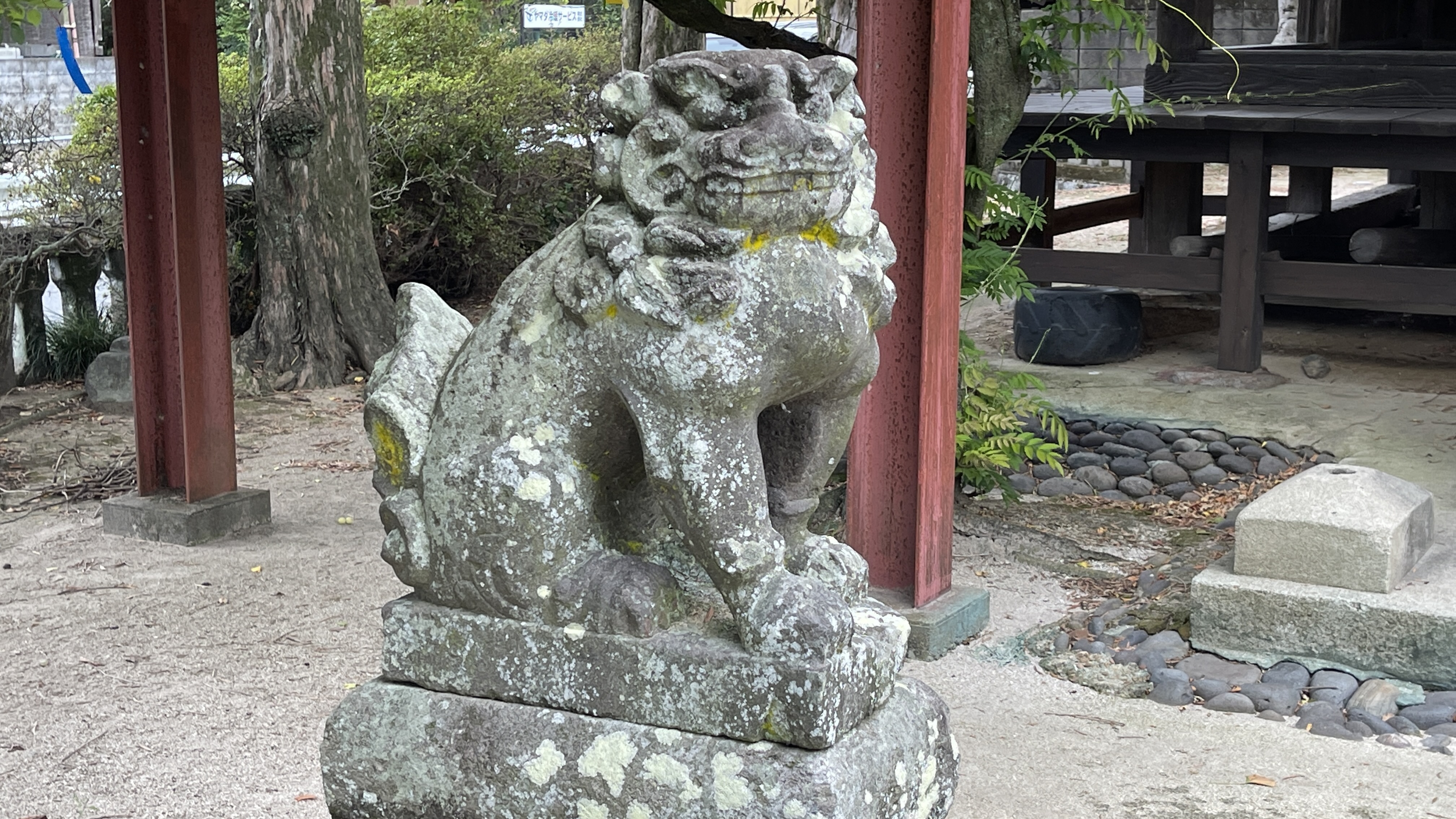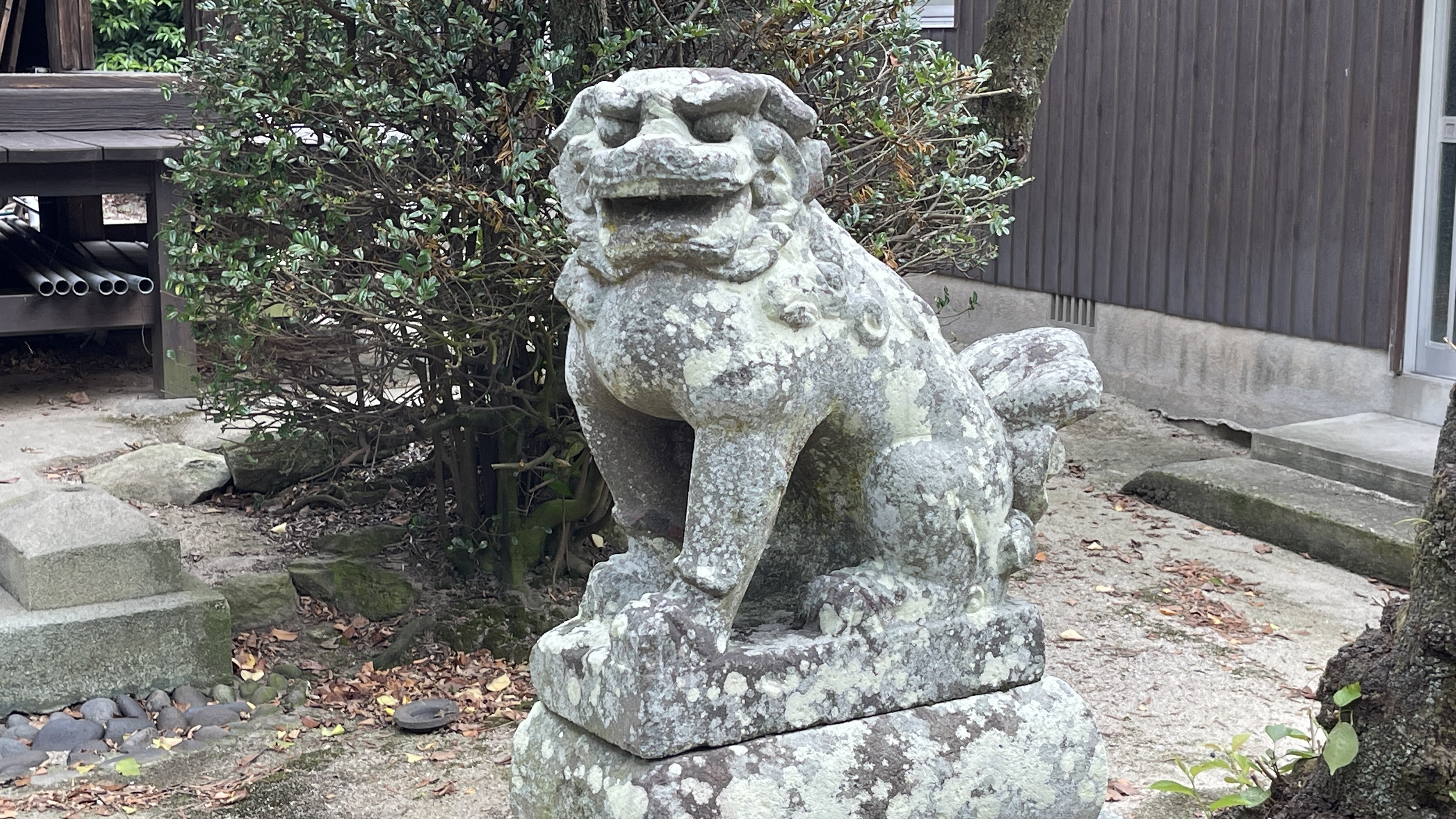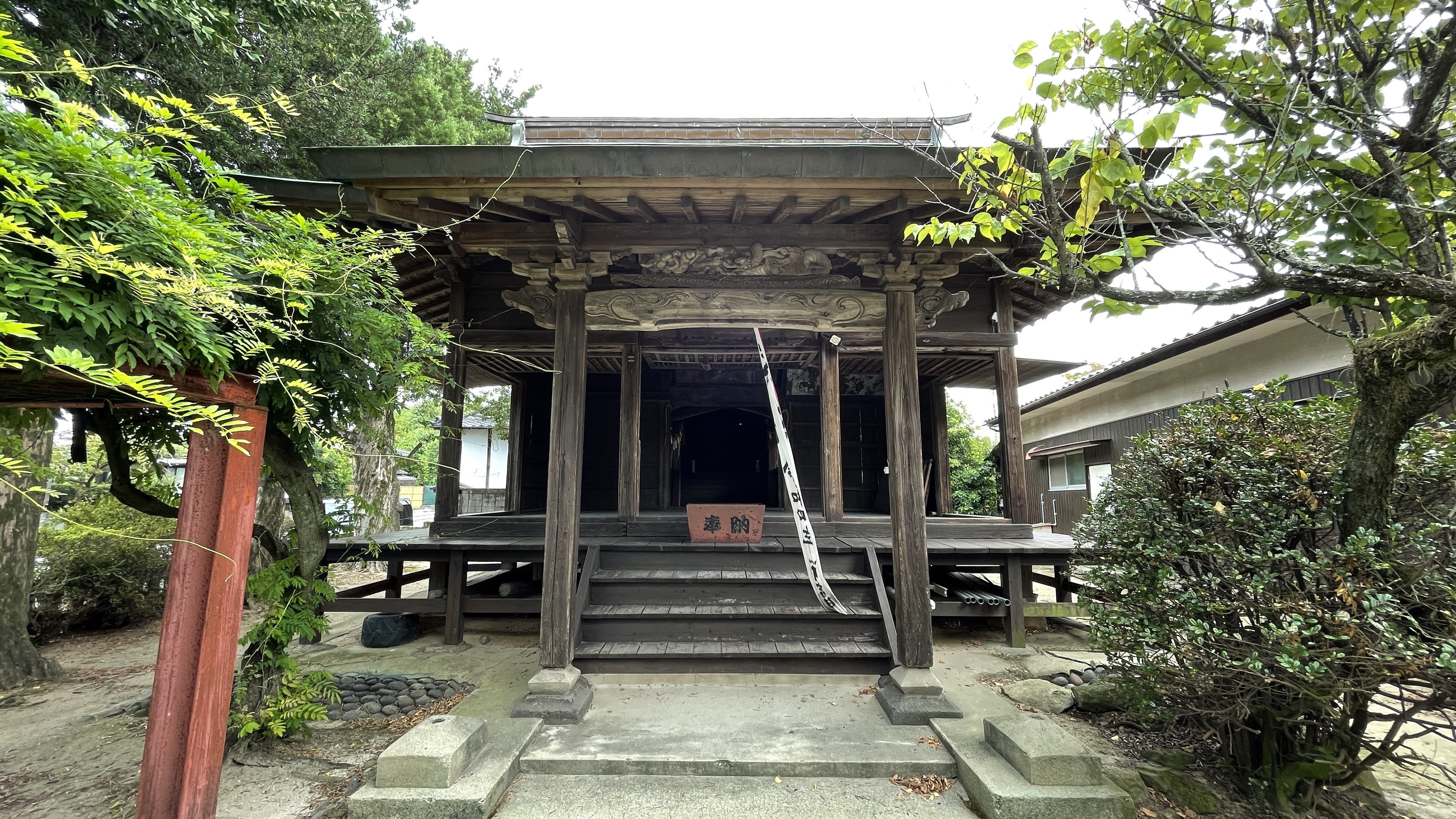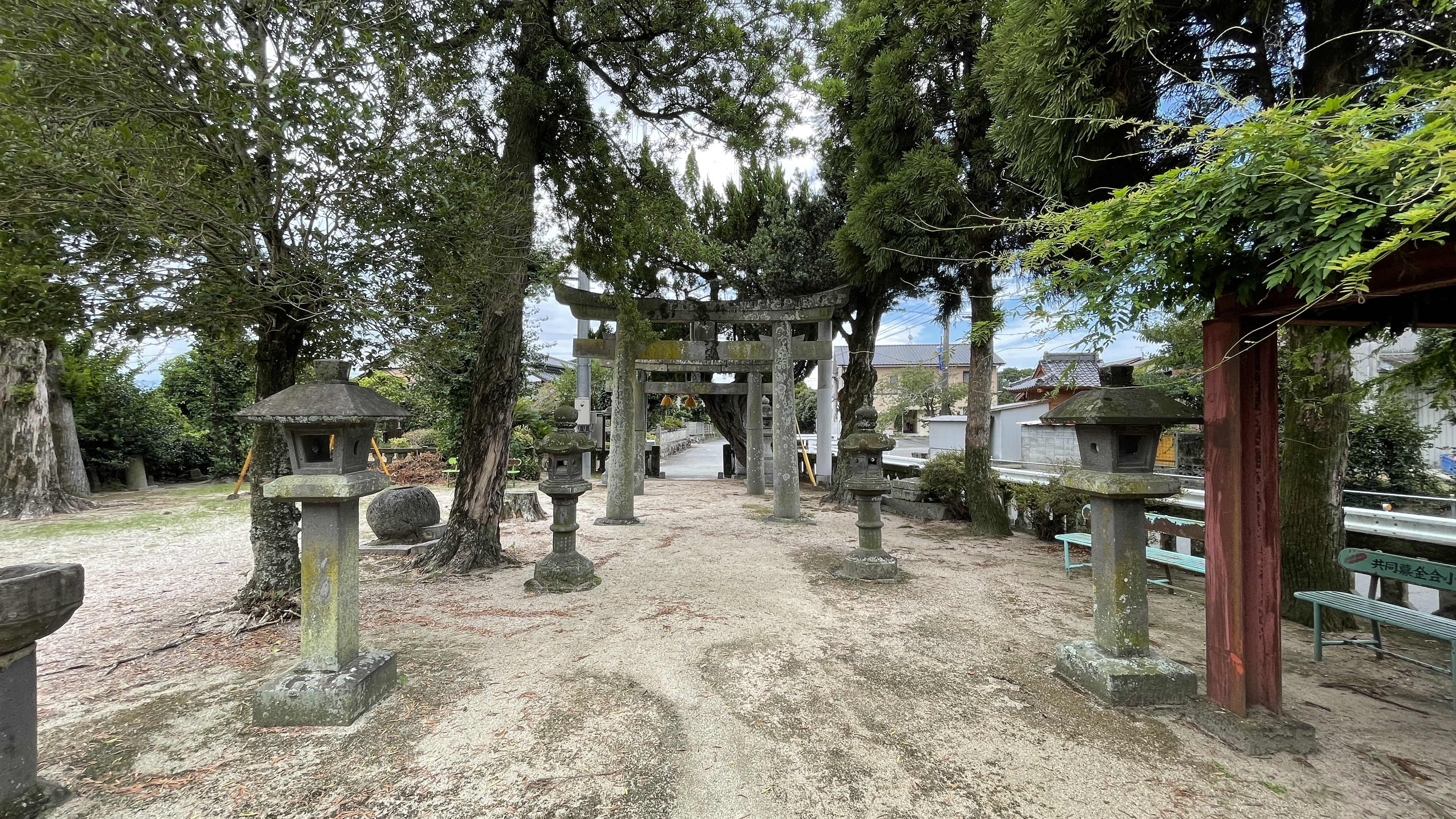 ---------+---------+---------+---------+---------+---------

Himekoso Shrine
1 Ozaki,Ogoori-shi,Fukuoka-ken
838-0127 Japan

Home Page : https://kanko-ogori.net/tanabatajinjya/
TEL : +81-942-72-4008





#Japan
#Japanese
#Travel
#Sightseeing
#tourism
#garden
#Museums
#scenery
#Landscape
#shrine
#temple
#church
#castle
#HighCulture
#animism
#日本
#観光
#旅行
#日本庭園
#博物館
#神社
#寺
#景観
#城
#教会
#ハイカルチャー
#アミニズム
#正光寺
#Shokoji
#TsunashikiTenmangu
#綱敷天満宮
#梅の花
#Chinkokuji
#鎮国寺
#Fukouji
#普光寺
#臥龍梅
#Garyubai
#Nomiyama
#Kannonji
#呑山
#観音寺
#Ajisai
#あじさい
#紫陽花
#hydrangea
#HimekosoShrine
#Himekoso
#媛社神社
#媛社
#InayoshiOimatsuShrine
#Inayoshi
#Oimatsu
#InayoshiOimatsu
#稲吉老松神社
#稲吉老松
#稲吉
#老松
#節句
#sekku
#七夕
#tanabata
#shichiseki
#彦星
#織姫
#Hikoboshi
#Orihime
#牛郎織女
#GyurouShukujho
#GyuroShukujho
#GyuroSyukujo
#
#
#
#