memo30-07-07

Seasonal Events
July
SHICHISEKI

If you want to see the image at full size,
save it and see it.
(Confirmed with google chrome)







national holiday - July 7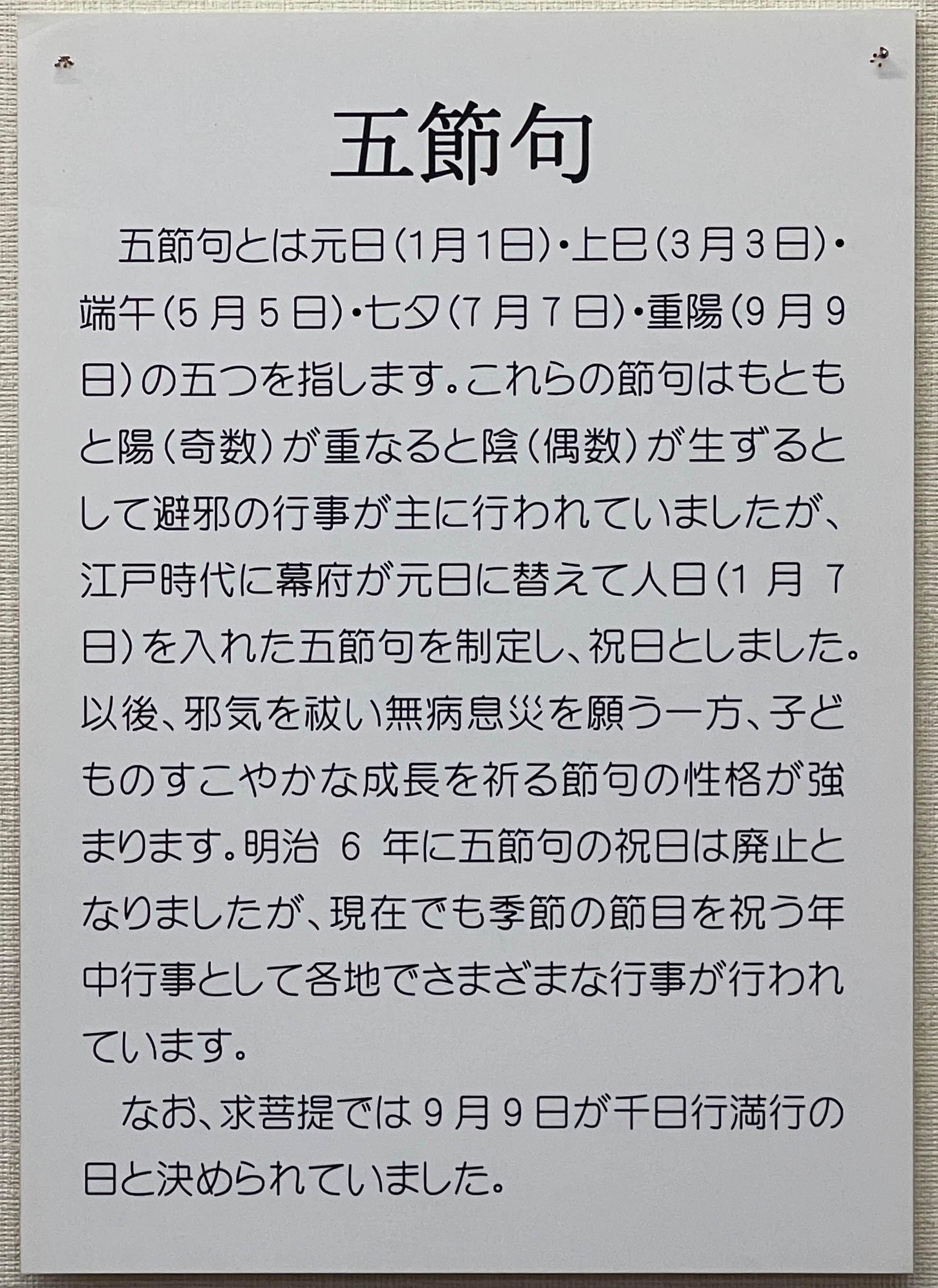 "Sekku" is a traditional event in which offerings are made to spirits at seasonal and agricultural milestones to pray for good health and to purge evil spirits.
It was originally a Shinto ritual from ancient times, but Buddhist events and ideas that were introduced to Japan along the way have influenced it, and it has been transmitted to the present day as a mixed culture.
"Sekku" is sometimes collectively referred to as "Go(5)Sekku".
"Go(5)Sekku" is celebrated five days a year: "Jinjitsu" on January 7, "Jhoshi" on March 3, "Tango" on May 5, "Shichiseki" on July 7, and "Choyo" on September 9.
The originally existing "Go(5)Sekku" was re-designated as a national holiday by the central government during the Edo period, and was abolished in 1873.
However, even after "Go(5)Sekku" was discontinued, it became a common event and has remained so to this day.




In this page, we introduce "Shichiseki no Sekku".










In ancient Japan, where rice cultivation was already practiced, there was a ritual of weaving kimonos in summer and offering them to the spirits to pray for a good harvest in autumn.
The women who were to weave the sacred kimono were selected in advance and used a loom called a "Tanabata" to weave the kimono.

Later, Buddhism came to Japan.
There is a Buddhist event called "Kikouden".
This is a Chinese event in which women offer needles and other items at an altar in their yard on July 7, hoping that their weaving and sewing skills will improve.

There is also a story from China called "Orihime and Hikoboshi".
Orihime is a woman whose occupation is weaving.
Hikoboshi is a man who works as a farmer.
The Spirit was angry that these two did not work at all after their marriage, and the Spirit separated them.
After that, they were allowed to meet only on July 7, and were obliged to work hard the rest of the year.


(Related Information)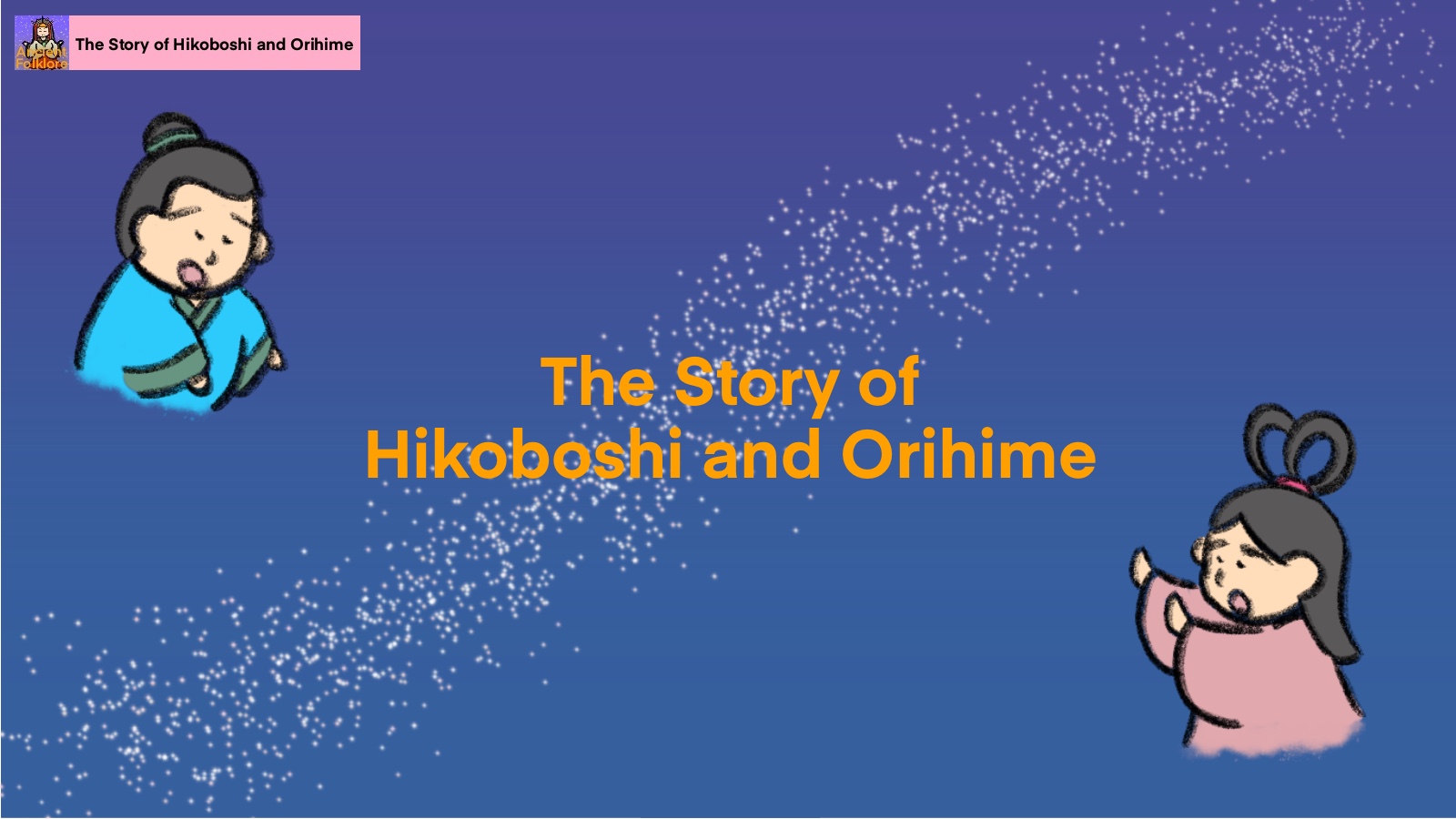 All of these things combined, and after it became an event of the Imperial Court in the Heian period, elements of art were added.
It was not only to pray for good harvests and sewing, but also to pray for the improvement of calligraphy, literature, and poetry.
Later, in the Edo period (1603-1868), it spread from the imperial court to the people, and various elements were added.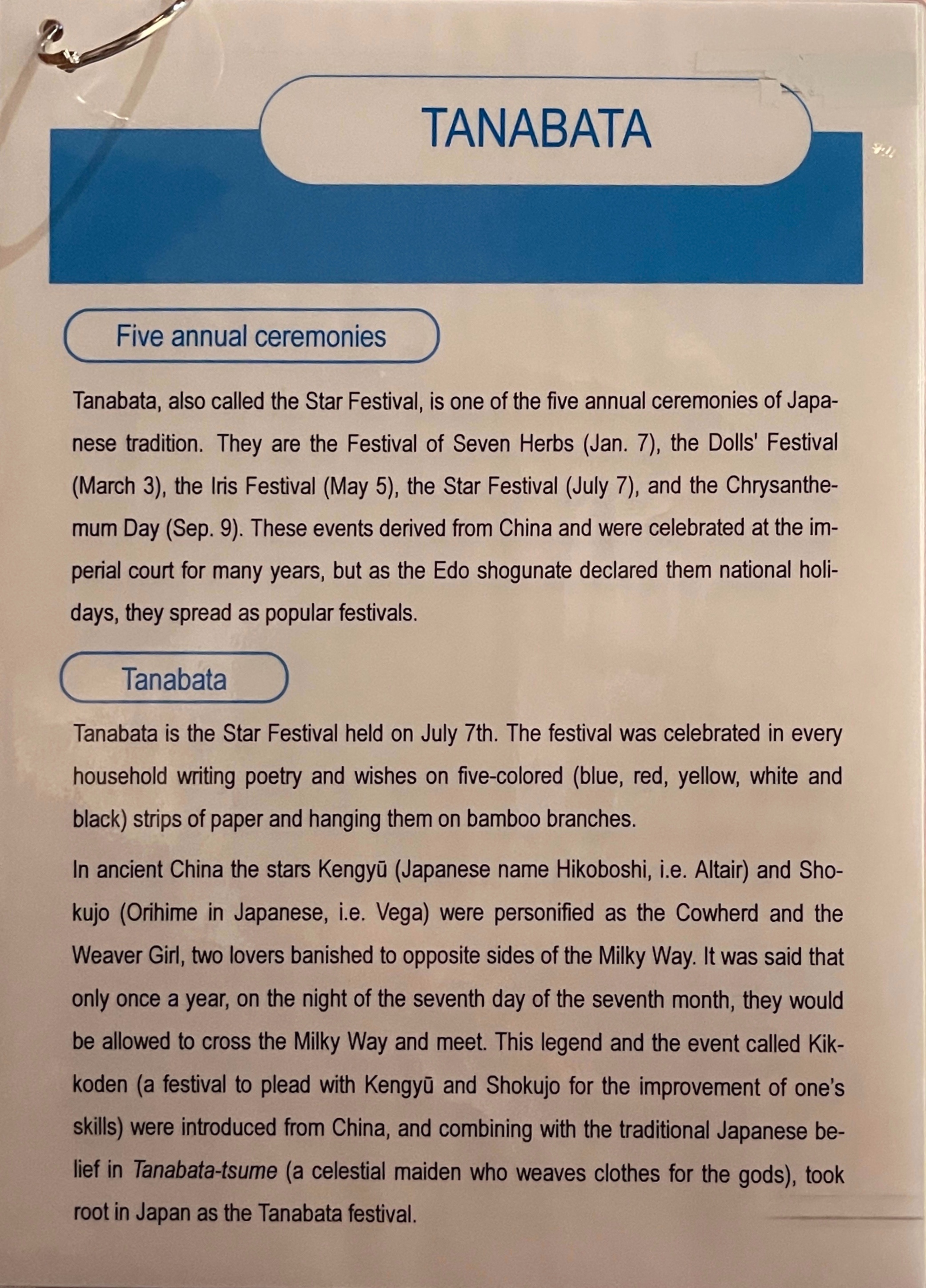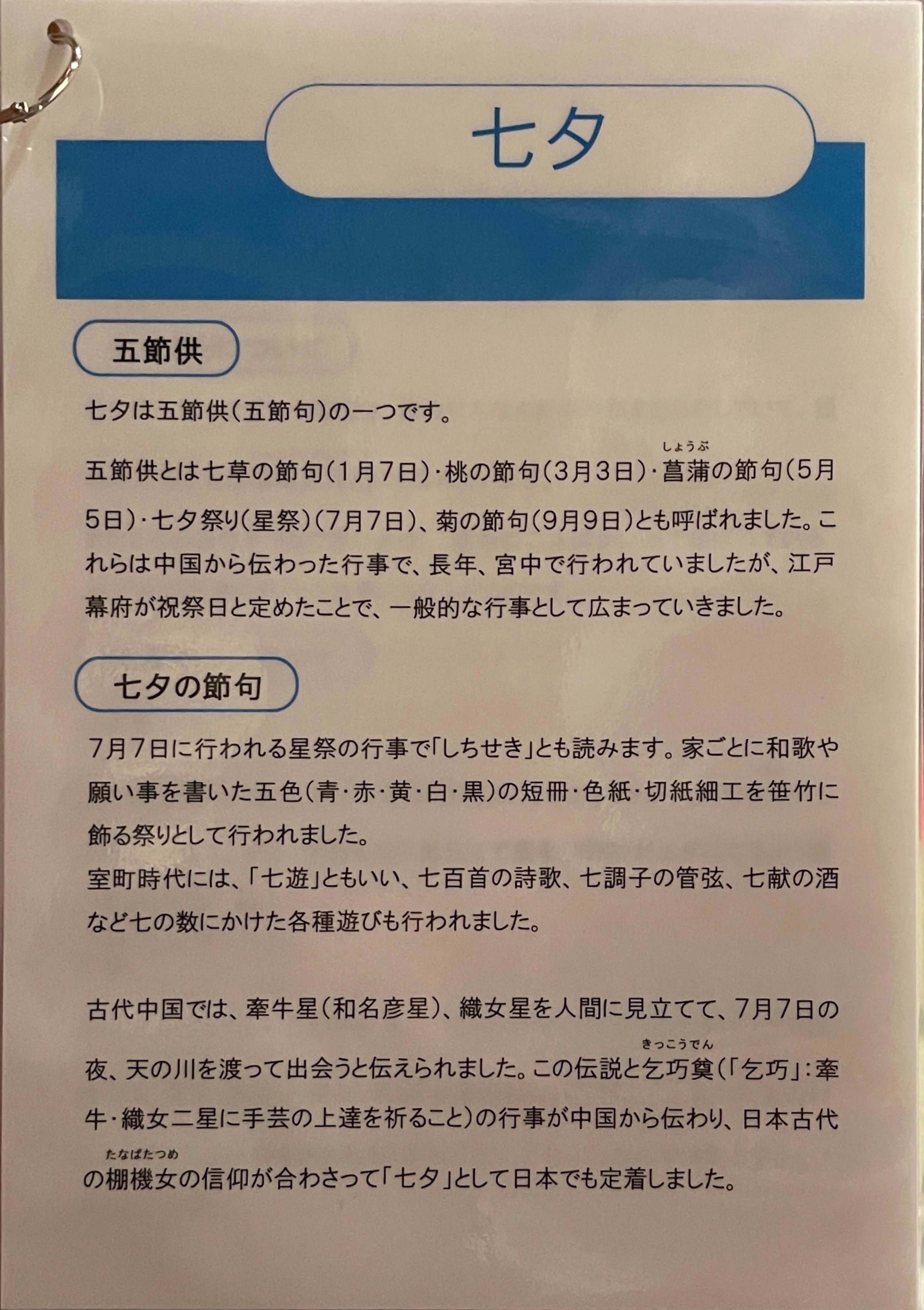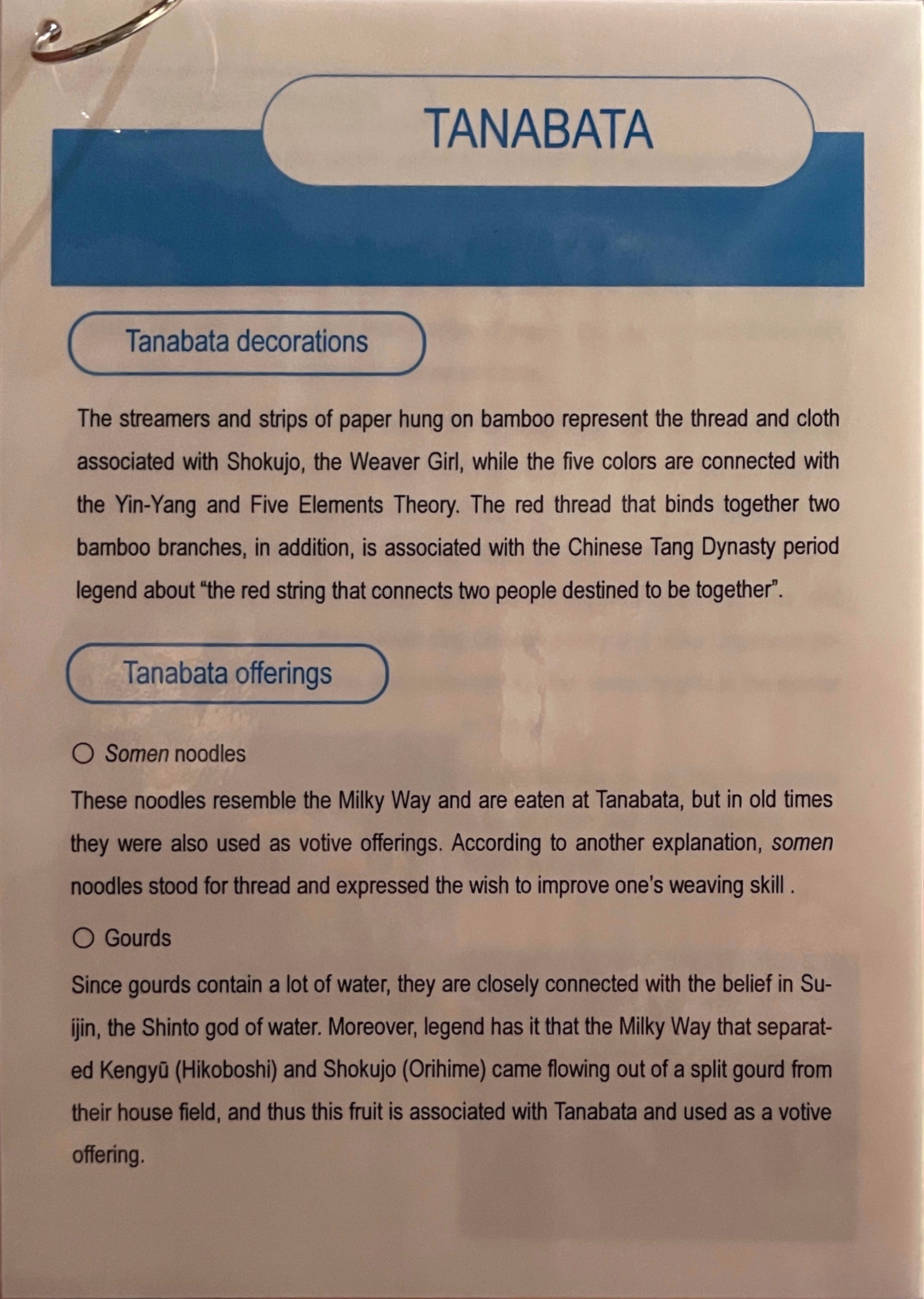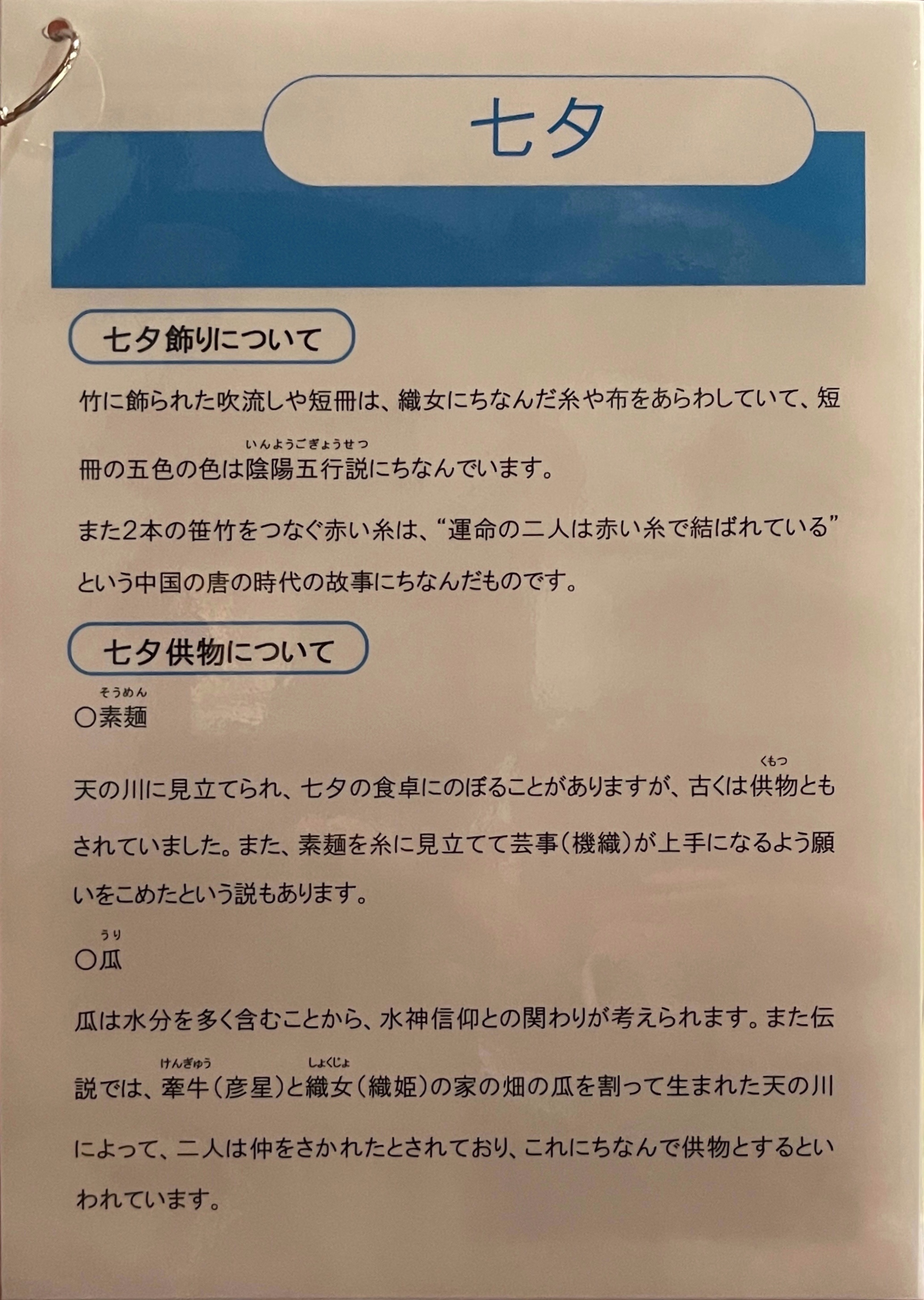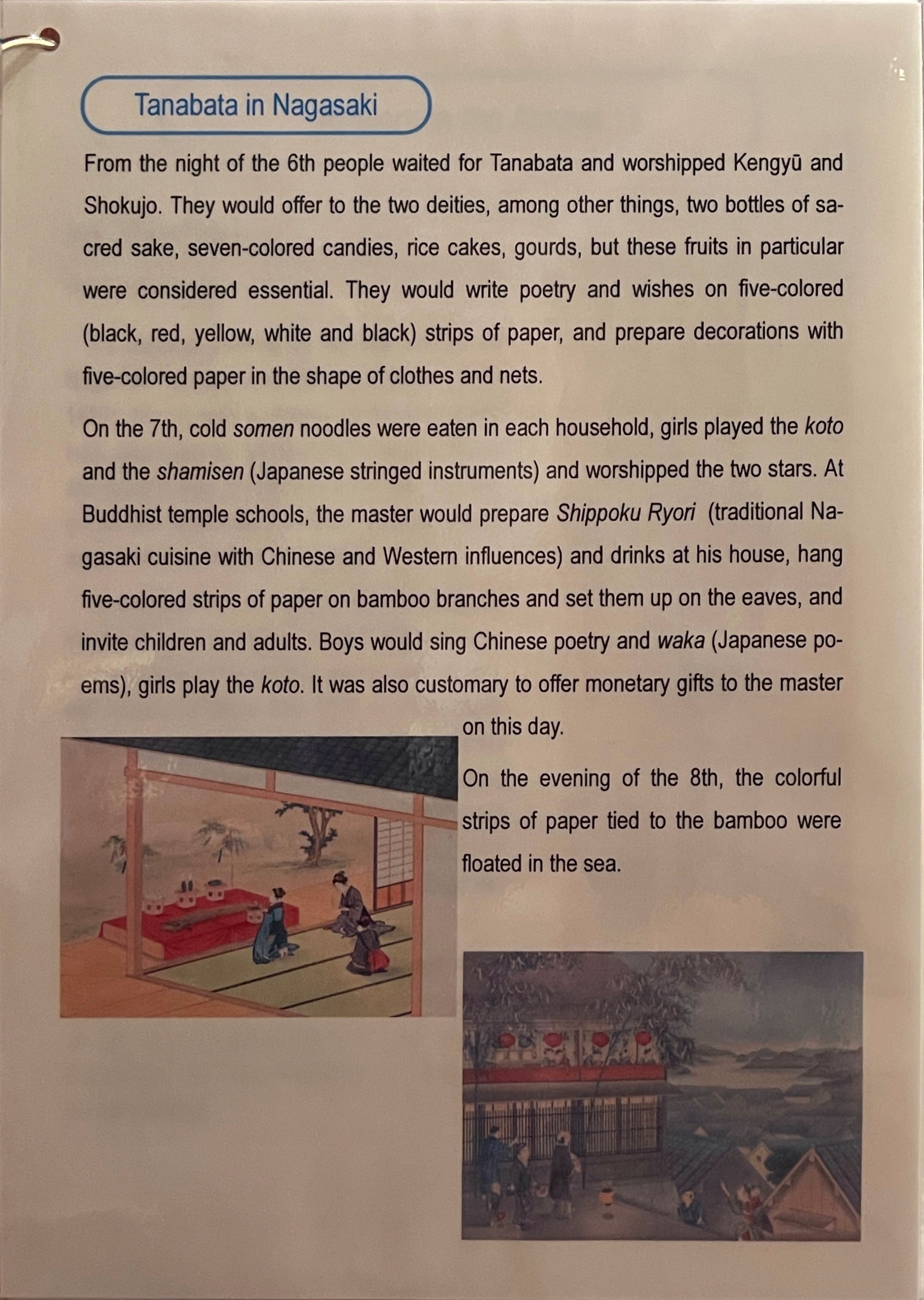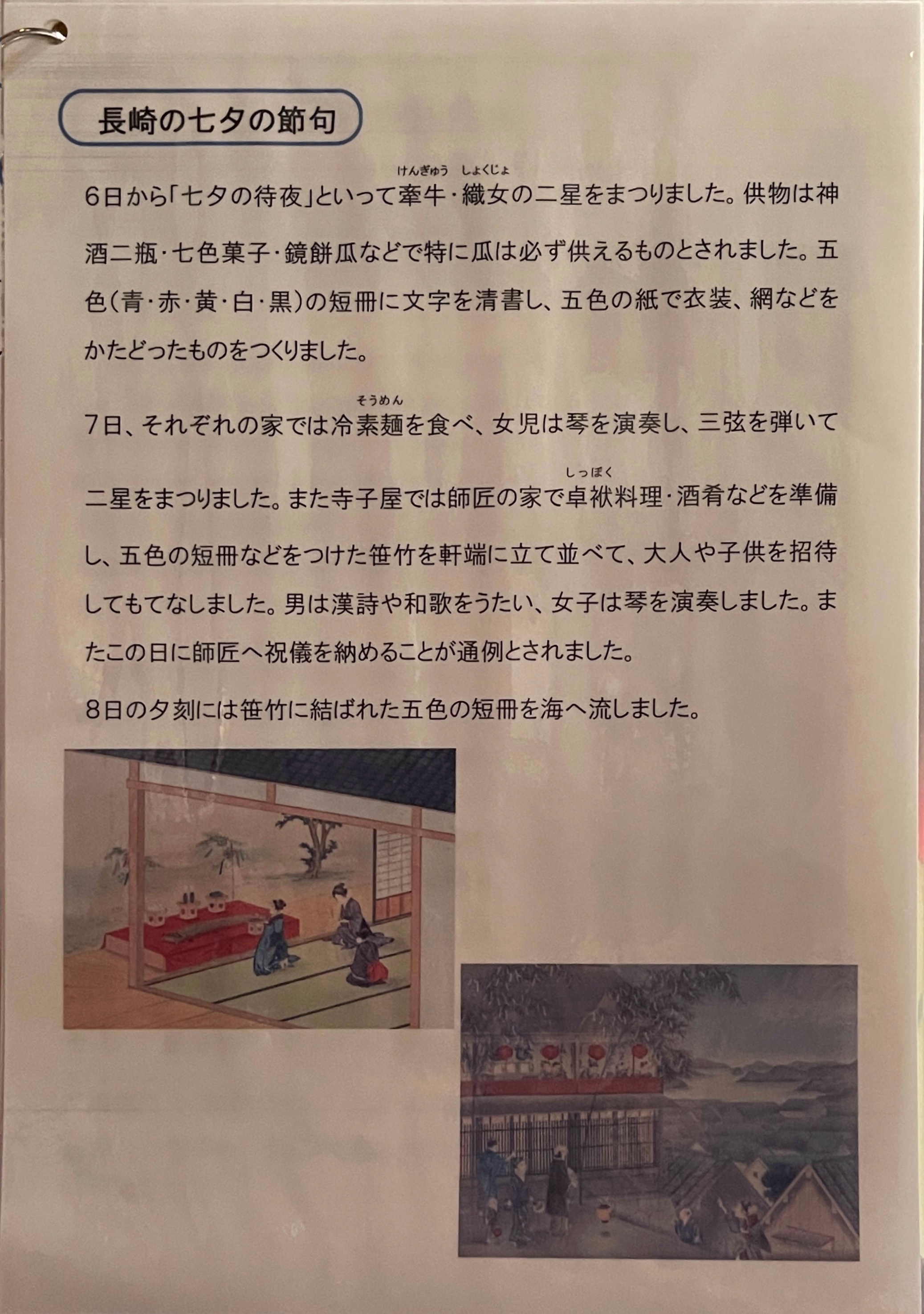 The photo below is a recreation of the day of "Shichiseki no Sekku".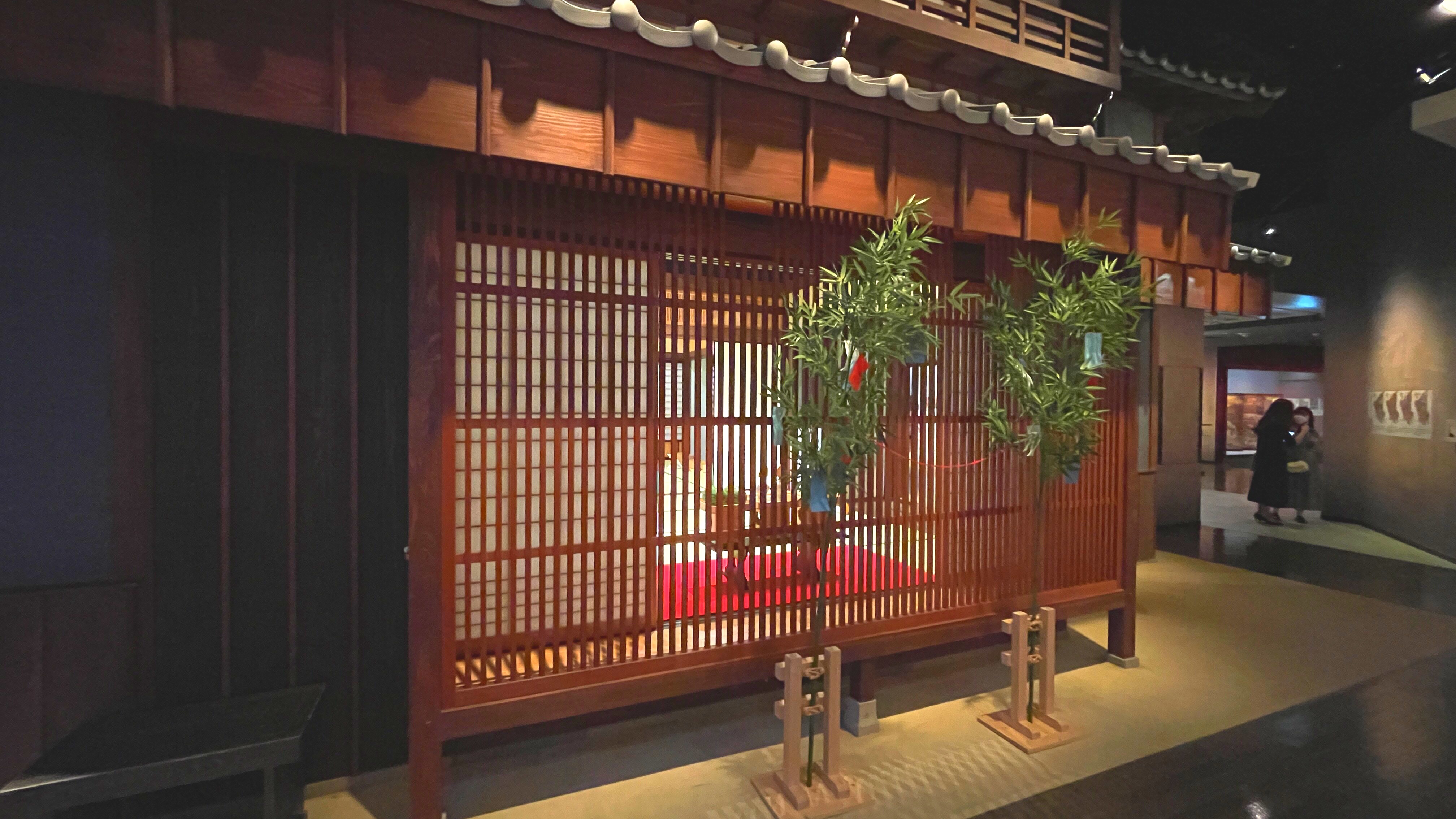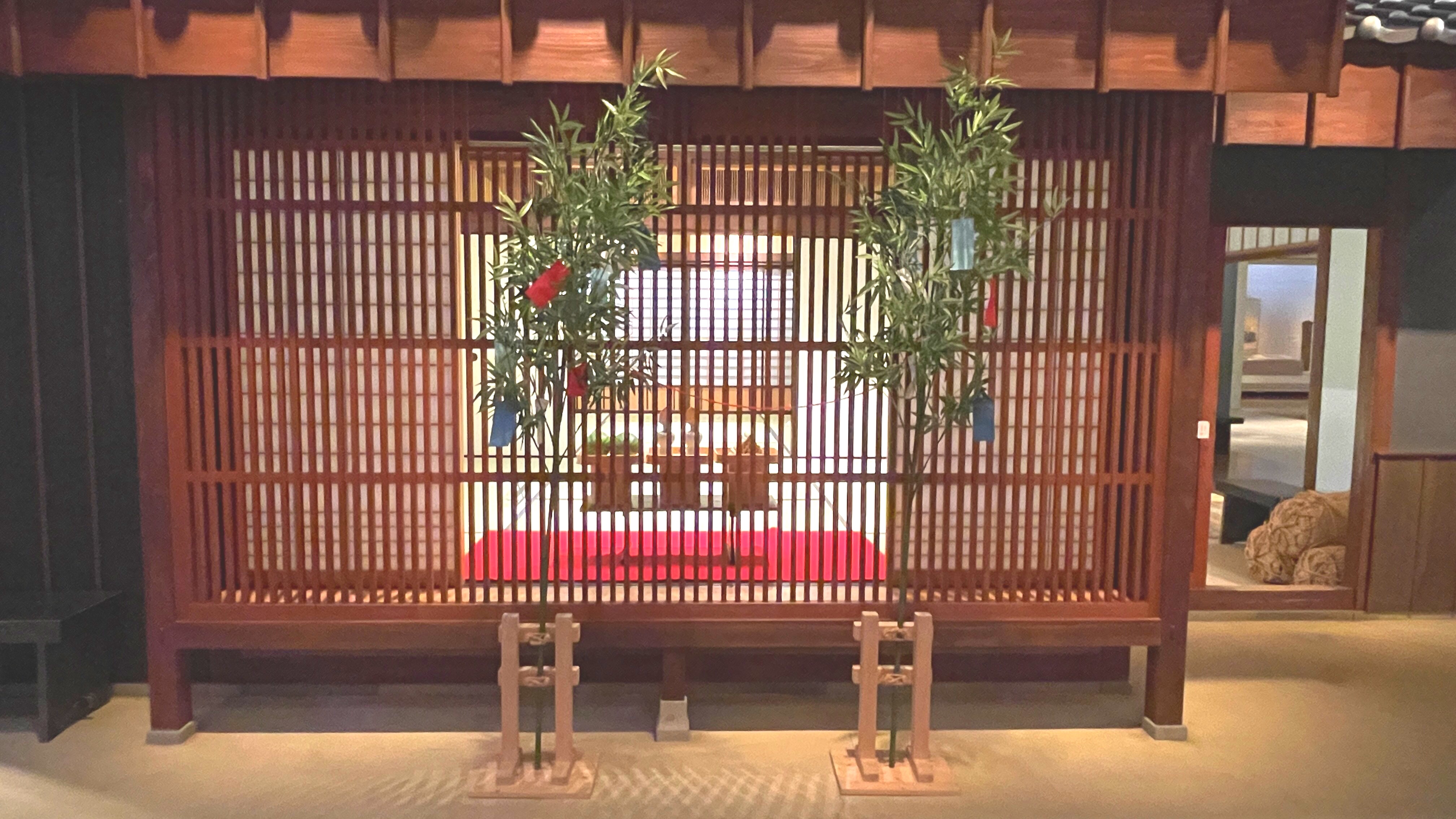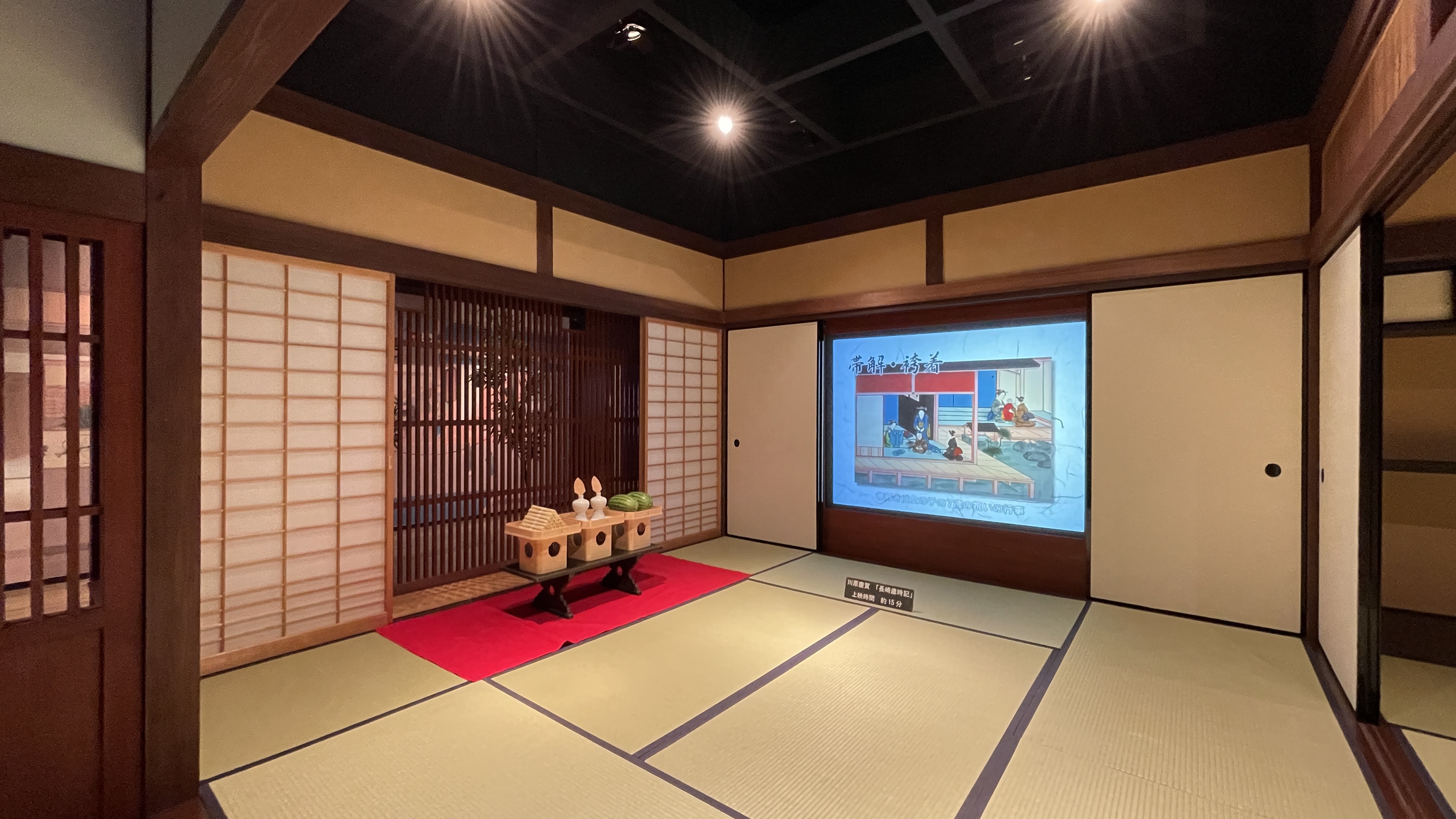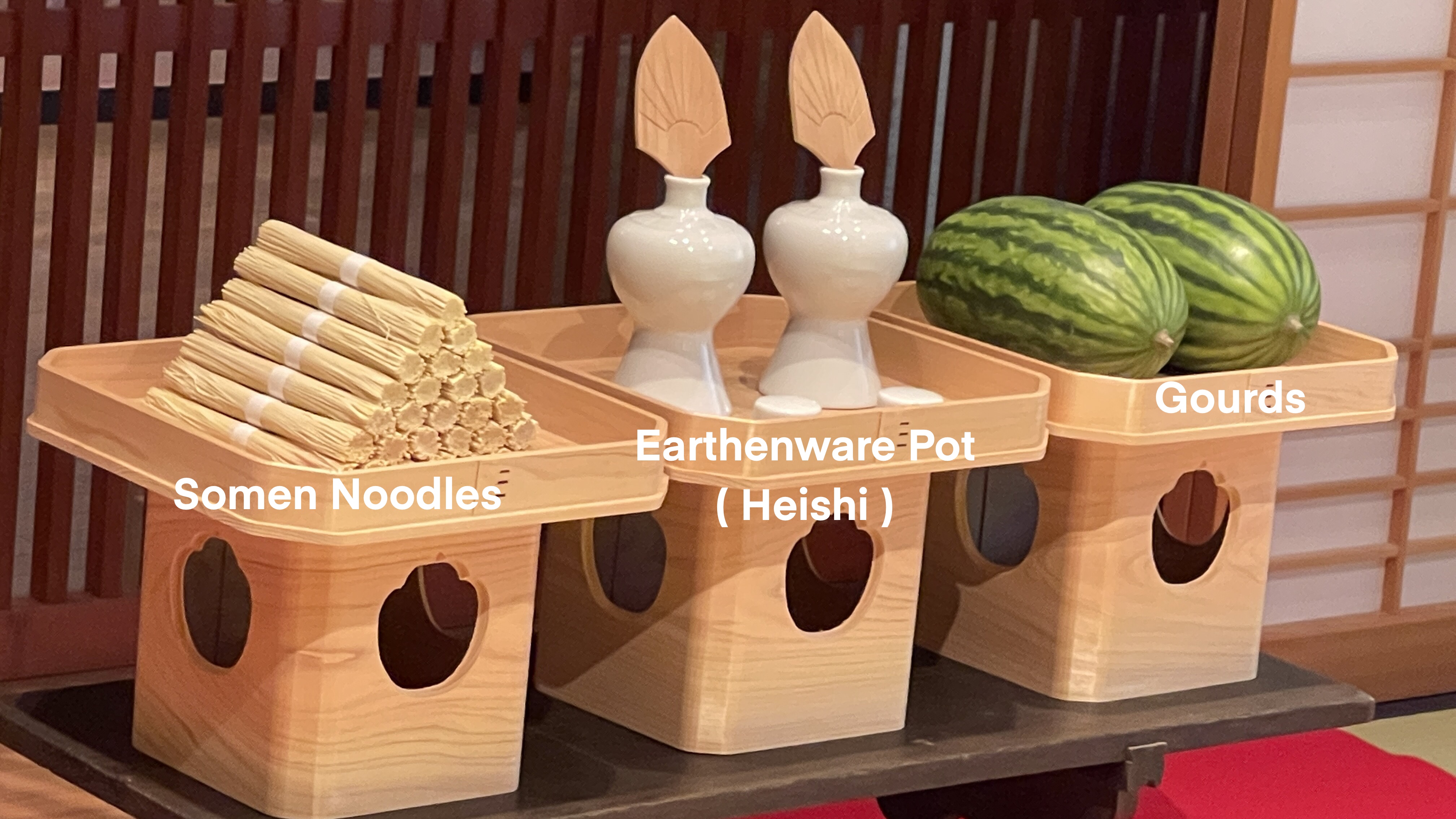 The photo below shows a shopping street celebrating "Shichiseki no Sekku".
Children around the shopping street write their wishes on "Tanzaku (a strip of paper)" and hang them on the bamboo branches.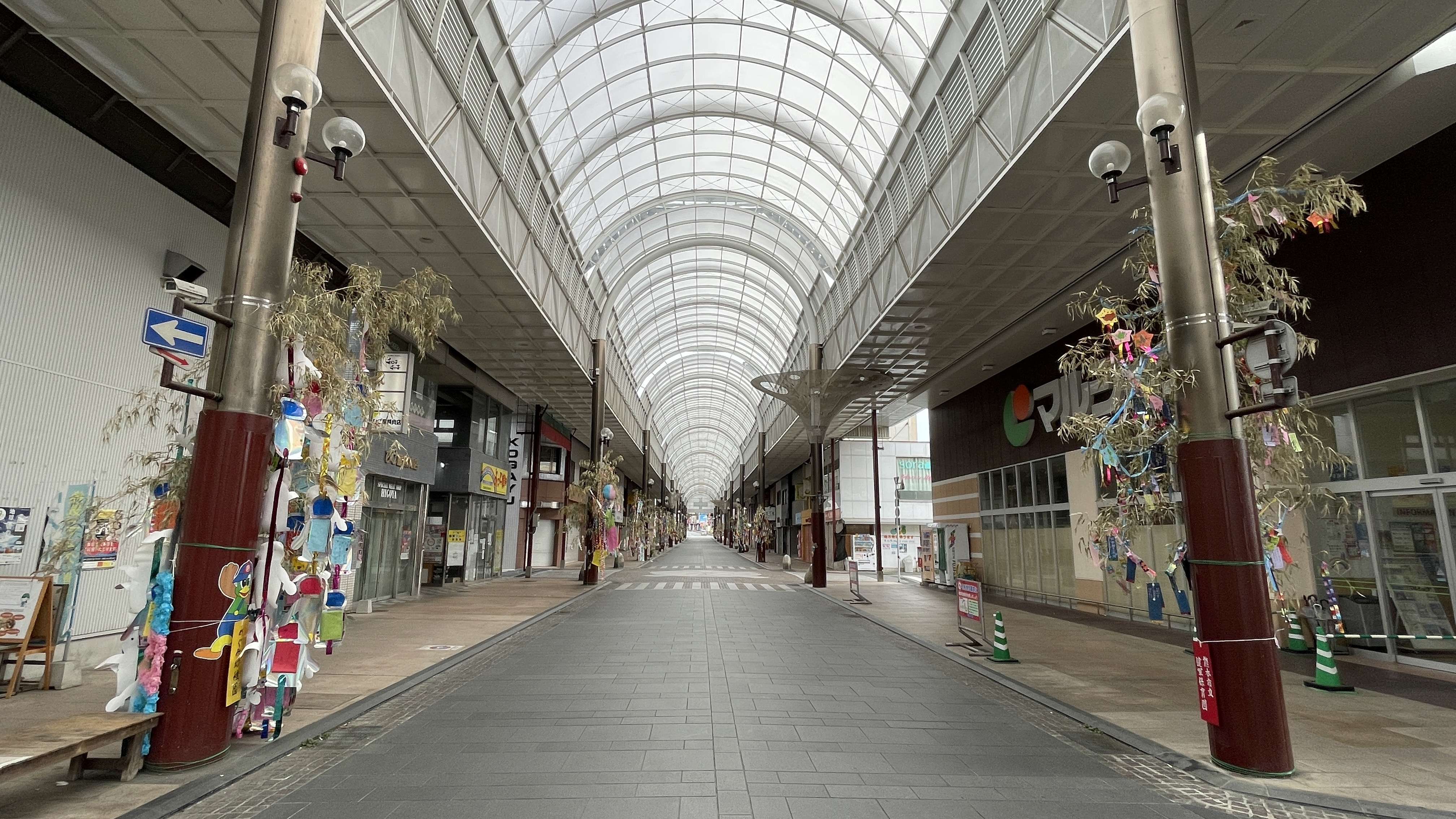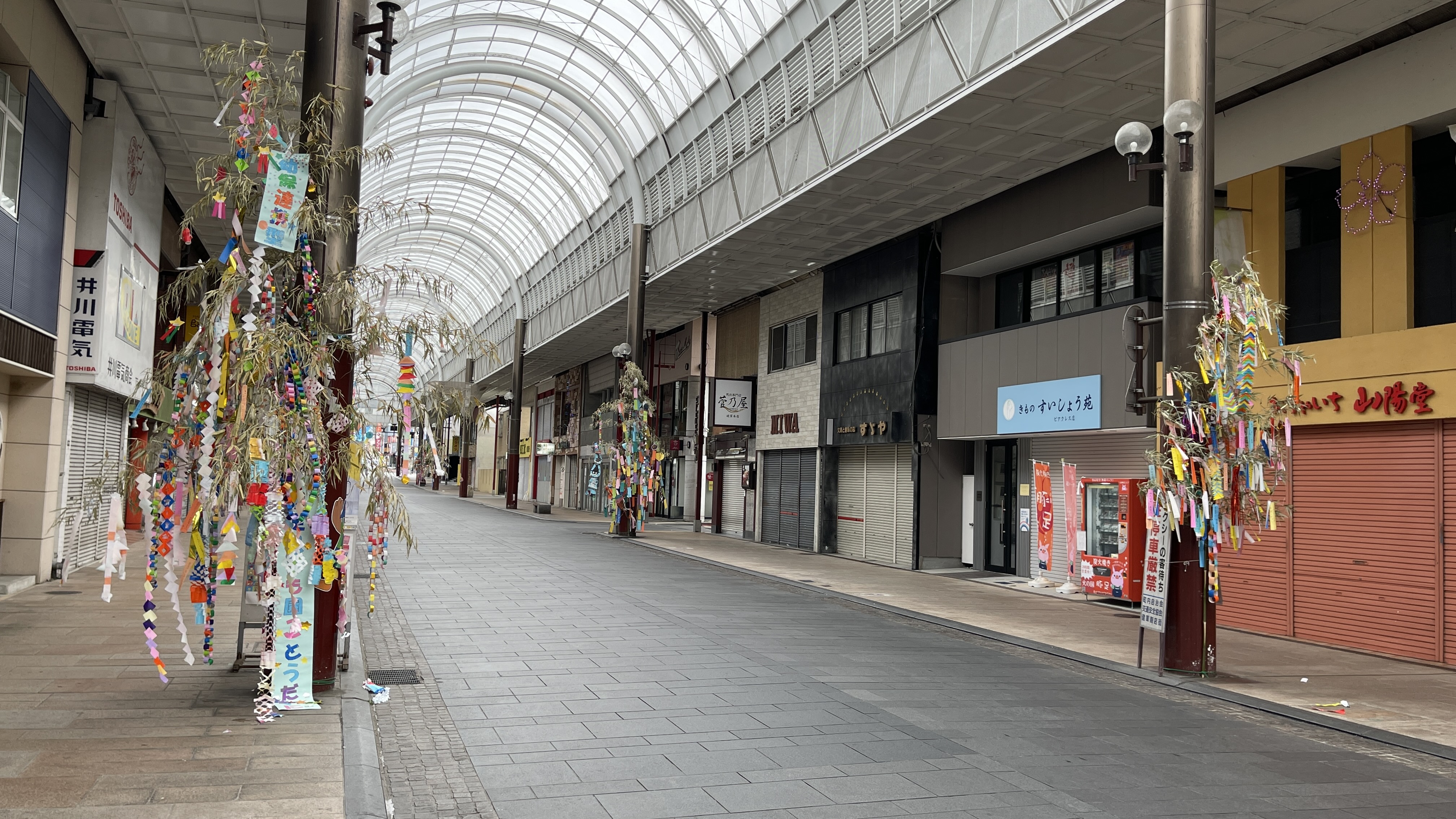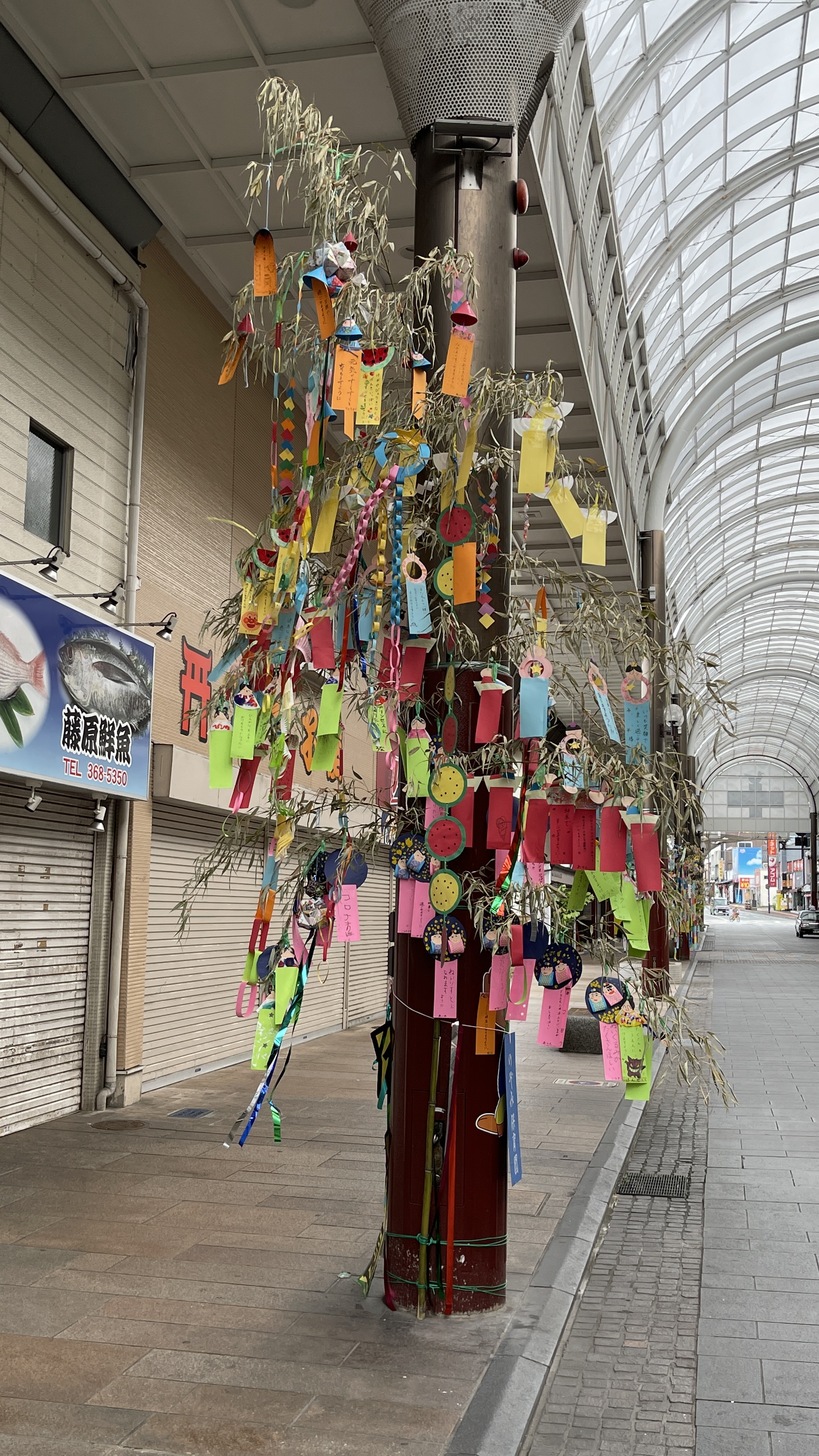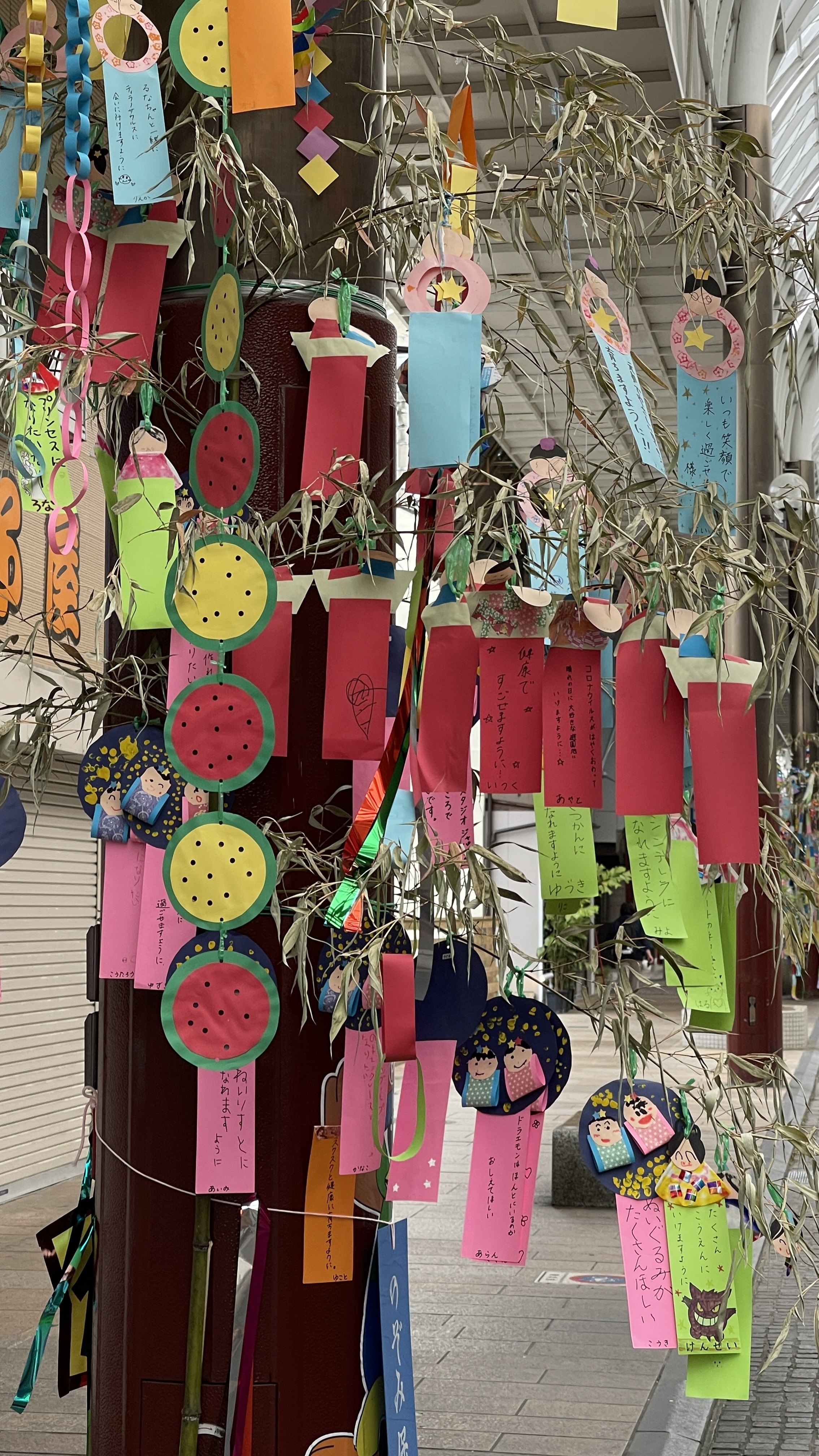 During the season of "Shichiseki no Sekku", the Japanese garden is also casually decorated with bamboo branches.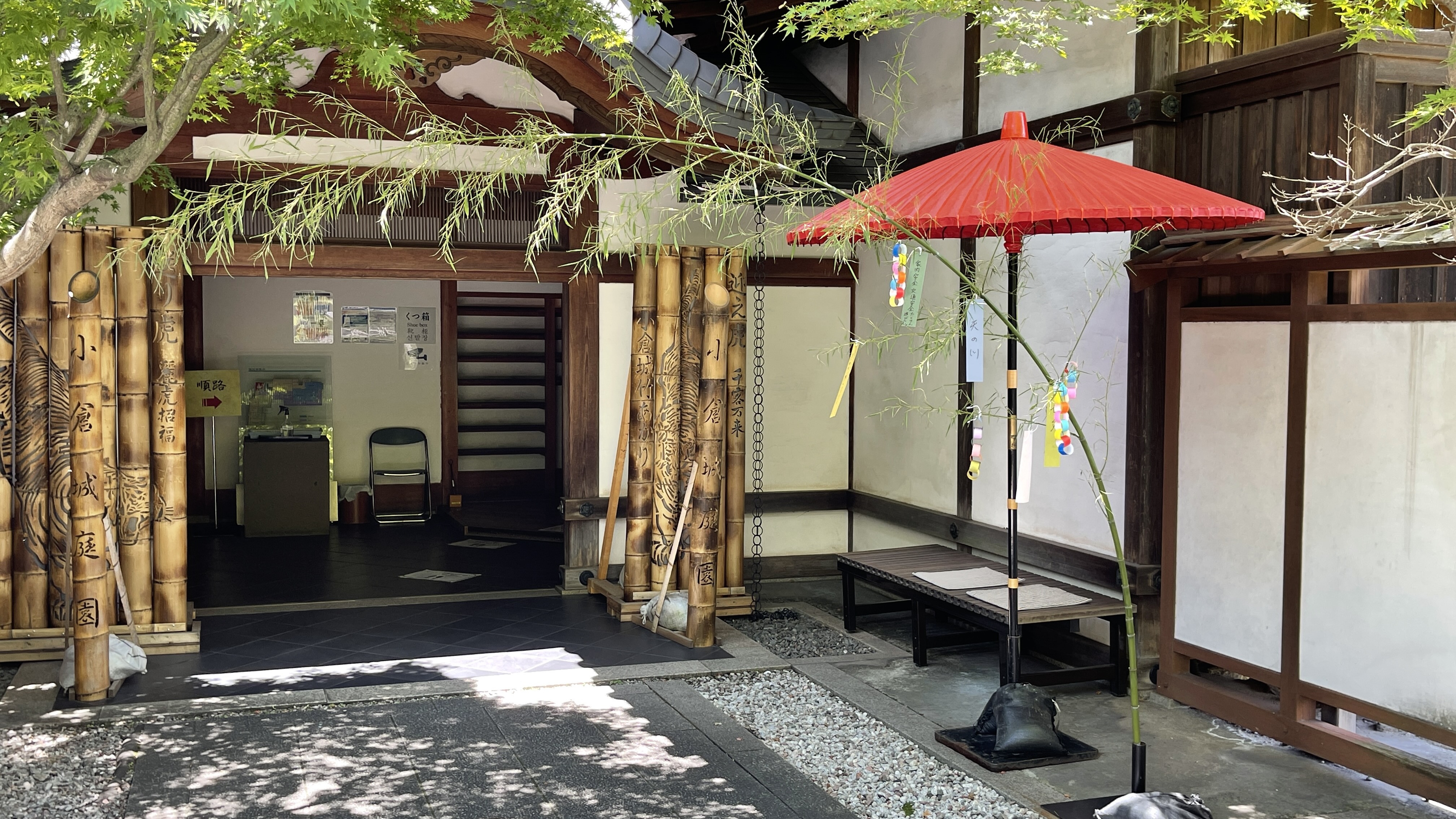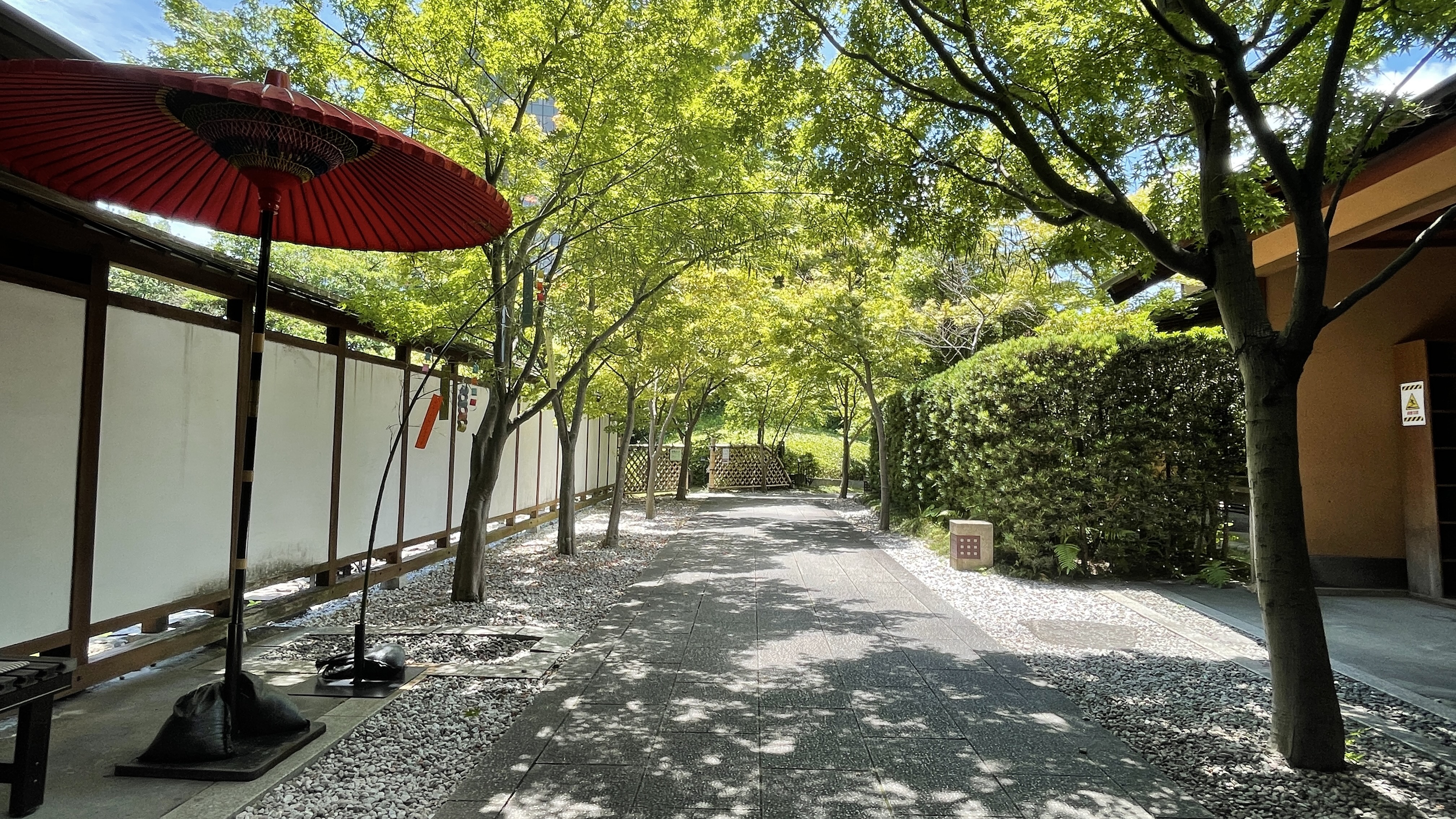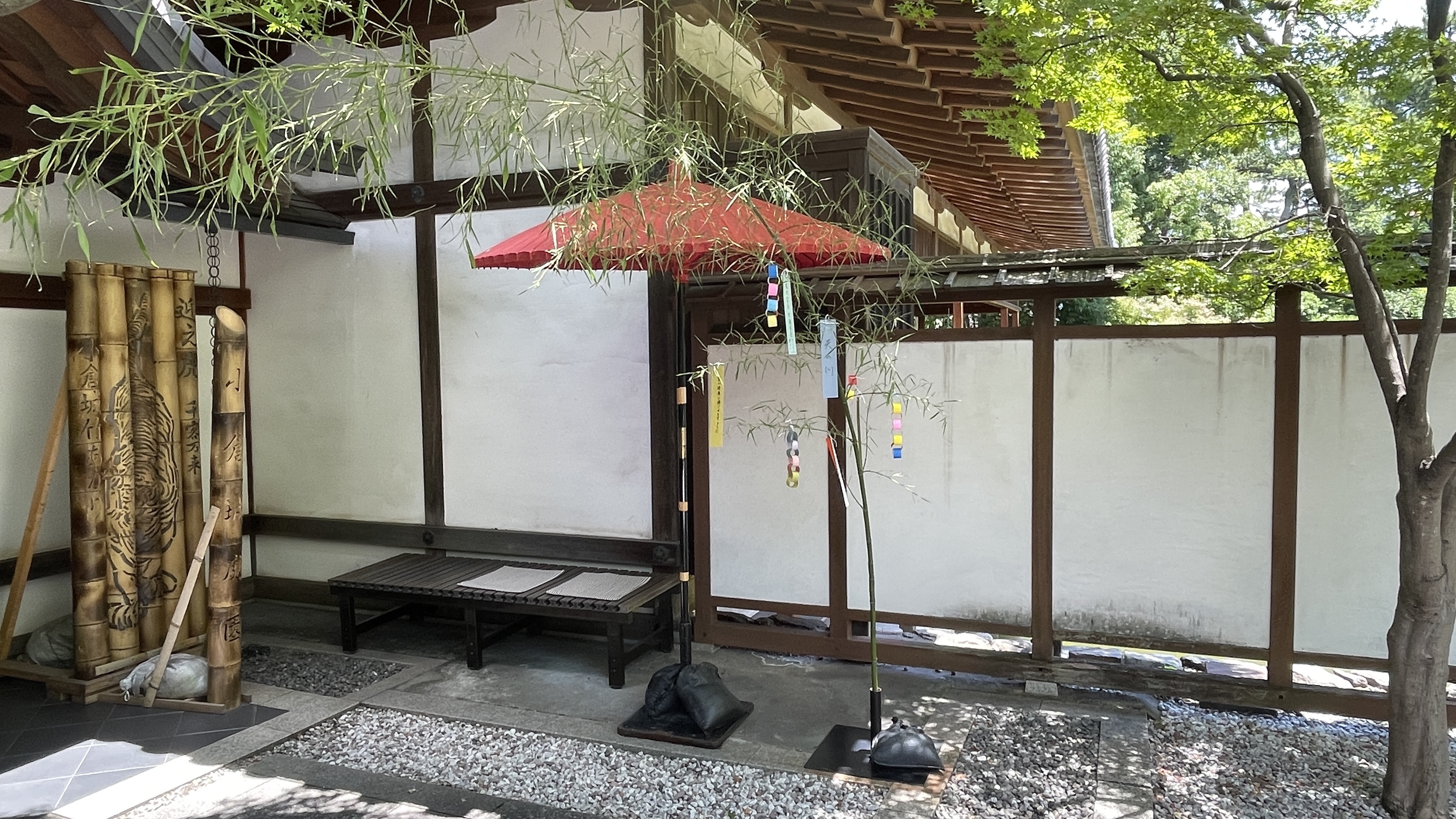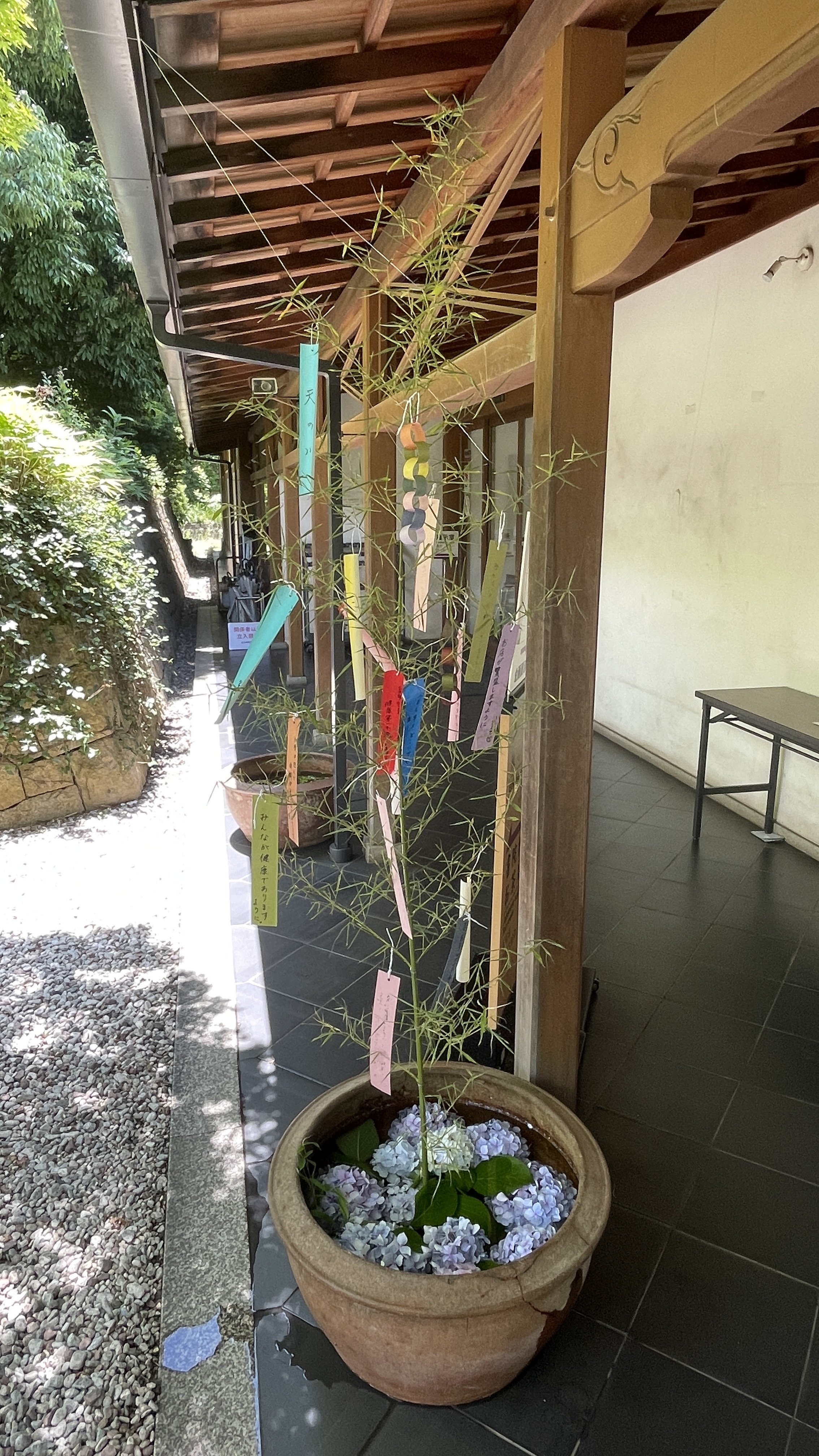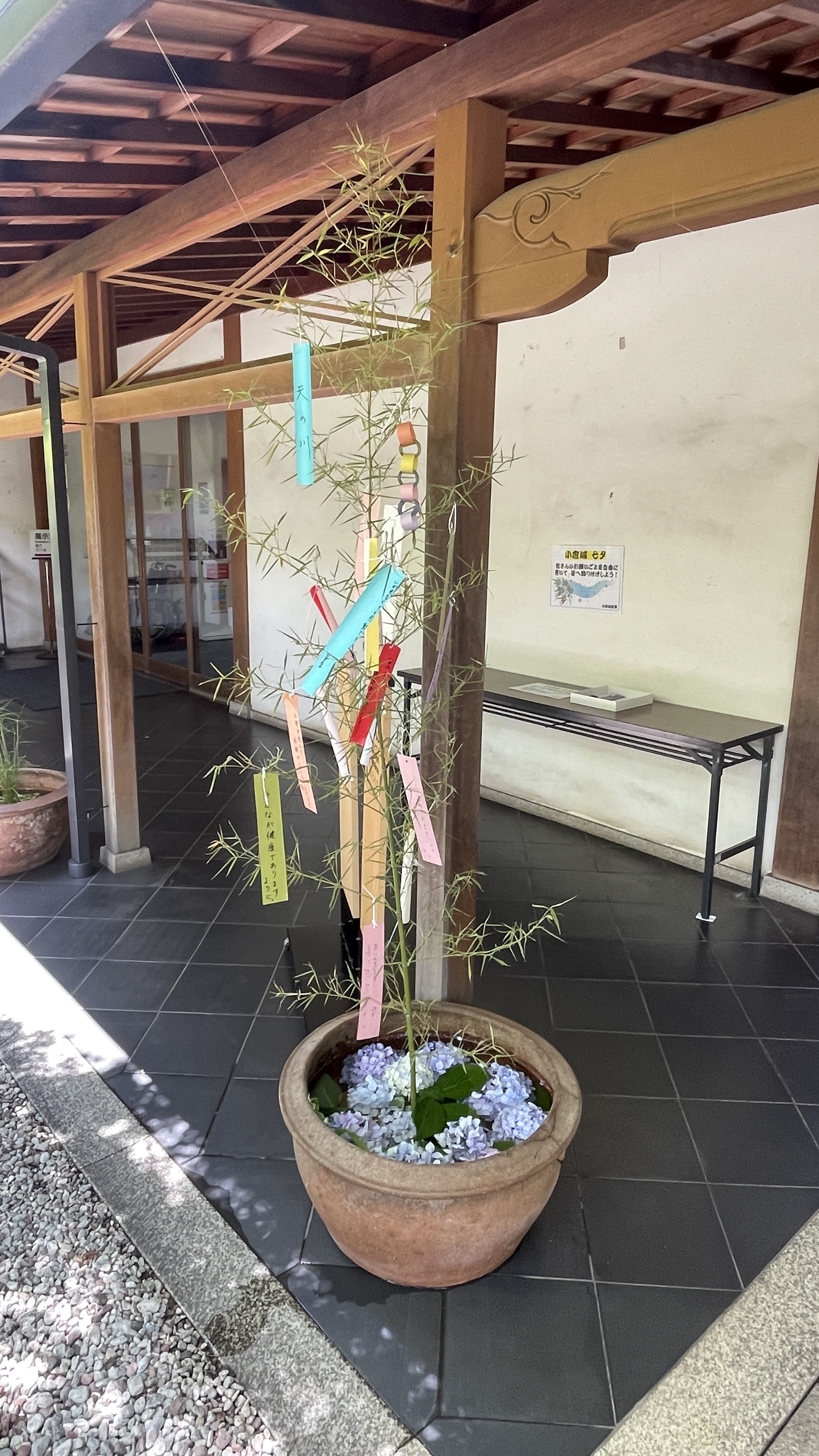 Nowadays, many people in Japan seem to understand that "Shichiseki no Sekku" is called "Tanabata (Star Festival)" and that it is a day to write wishes on "Tanzaku (a strip of paper)" and hang them on bamboo branches.
The mere sight of this makes us happy, especially the children, because it makes them smile, and I feel that this sight is a dedication of happiness to the spirits that protect us.

However, I believe that the original purpose of "Shichiseki no Sekku" is to pray for a good harvest of crops, to improve handicrafts and literature, and to rejoice the reunion of Orihime and Hikoboshi.











#
#kimura
#takayuki
#木村
#隆之
#
#
#Japan
#Japanese
#Travel
#Sightseeing
#tourism
#garden
#Museums
#scenery
#Landscape
#shrine
#temple
#church
#castle
#
#view
#historical facilities
#shrinesandtemples
#日本
#観光
#旅行
#日本庭園
#博物館
#神社
#寺
#景観
#城
#教会
#七夕の節句
#七夕
#節句
#笹
#笹の葉
#短冊
#織姫
#彦星
#Shichiseki
#Tanabata
#StarFestival
#Tanzaku
#Orihime
#Hikoboshi
#
#
#
#
#
#
#