memo12-45-06

MUSEUM
MIYAZAKI
Yagoro-don no Yakata

If you want to see the image at full size,
save it and see it.
(Confirmed with google chrome)








Visit date - 09/19/2020
Edit date - 03/20/2022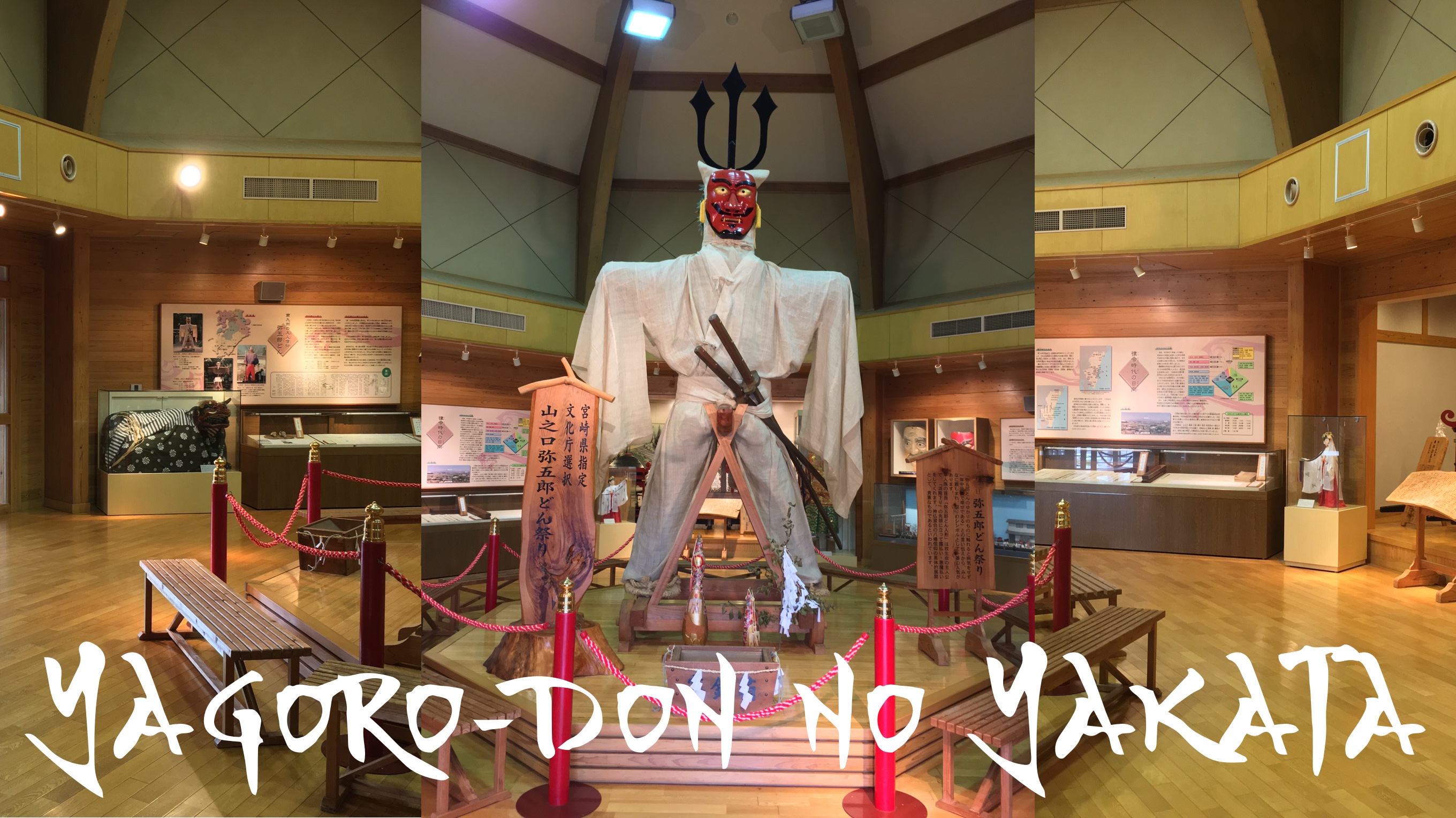 In Southern Kyushu, there is a Yagoro-don belief in some areas.
"Yagoro-don no Yakata" introduces things about the Yagoro-don faith.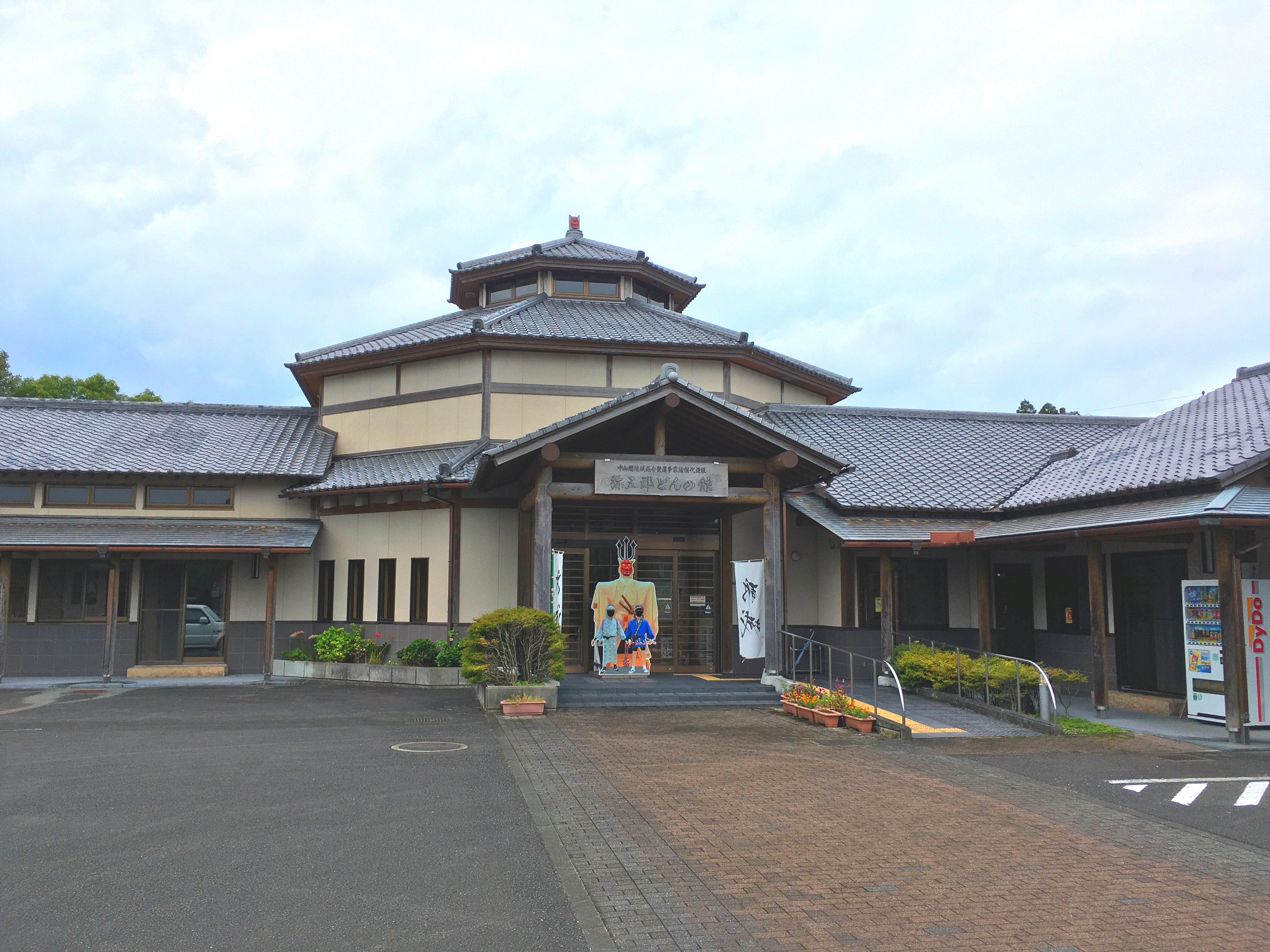 Here is a view of the museum interior.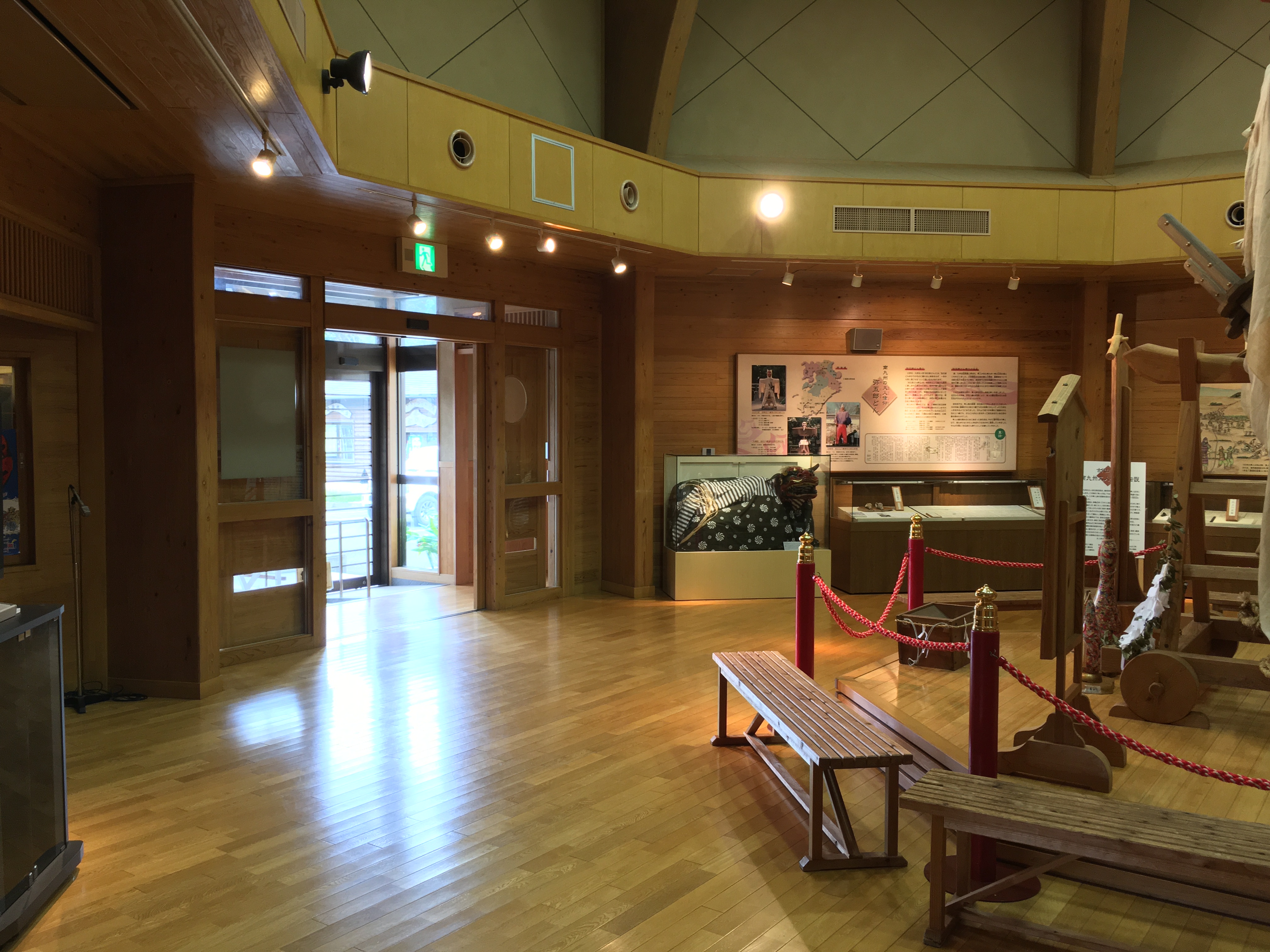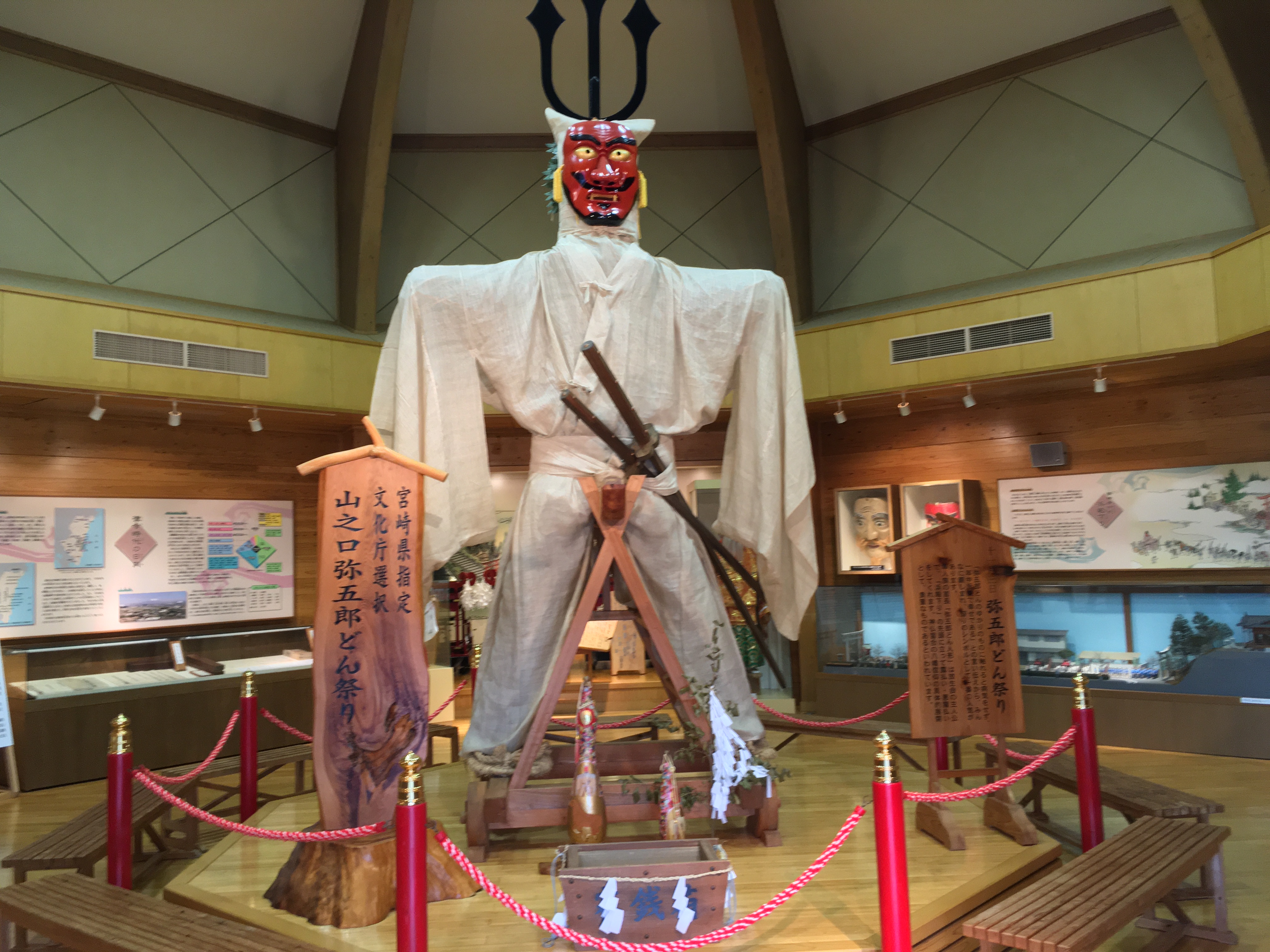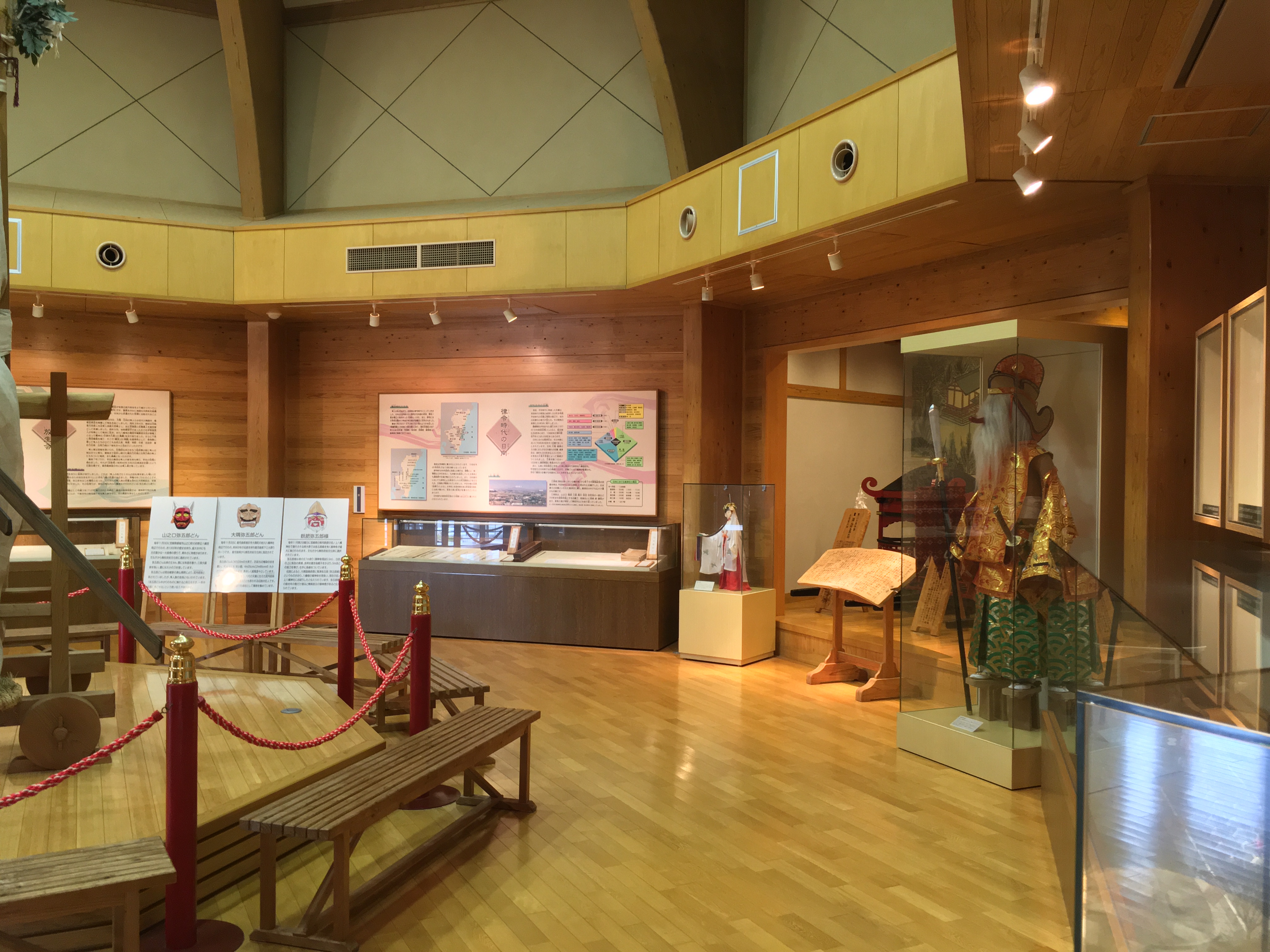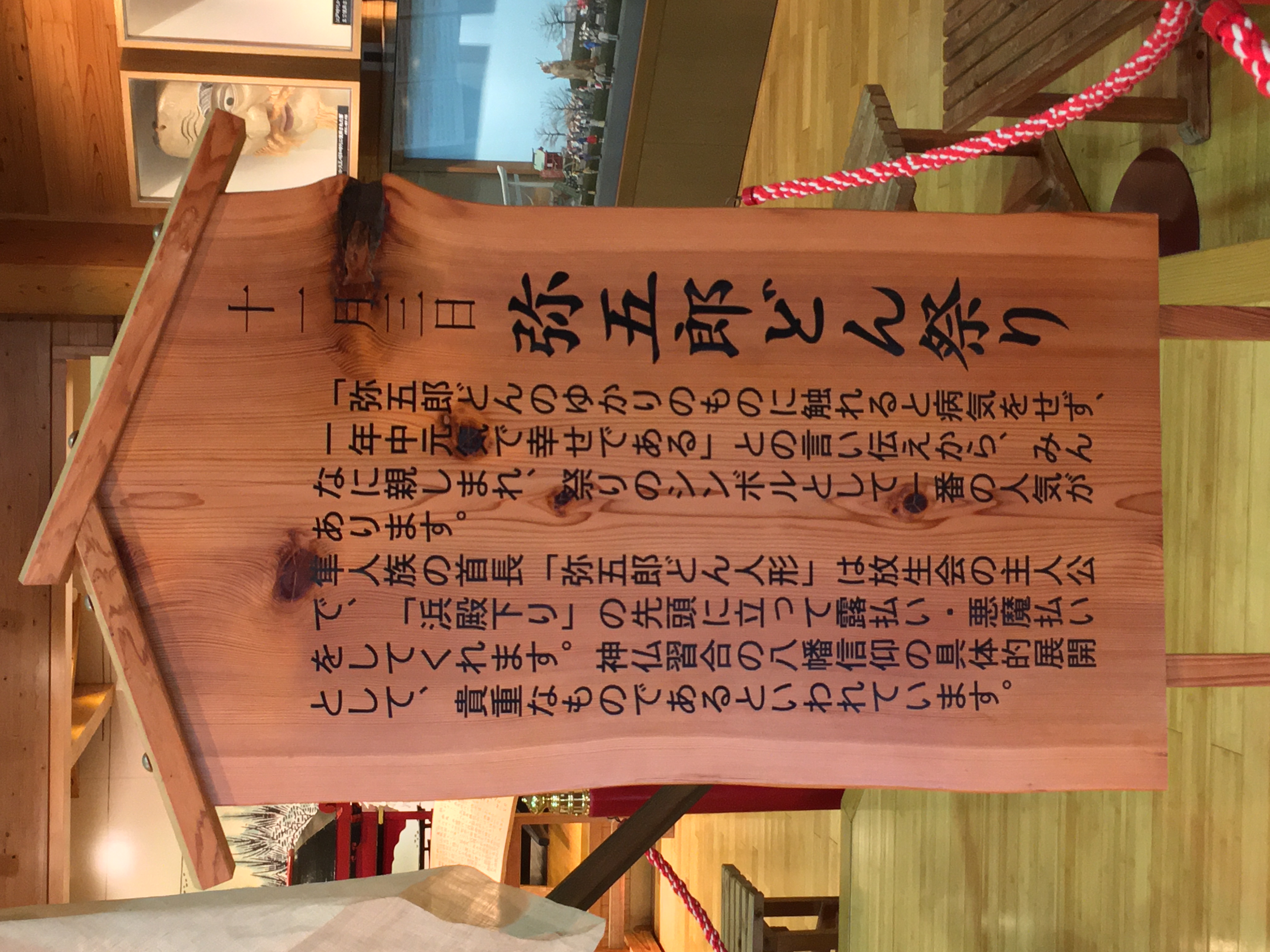 A Yagoro-don doll is displayed in the center of the museum.
In 720, there was a war between the Yamato kingship and the Hayato tribe called "Hayato's Rebellion" in the area of present-day Kirishima City.
The war was won by the Yamato kingship, and many Hayato tribe died in beheadings and atrocities.
Yagoro-don is the leader of the Hayato tribe in this war.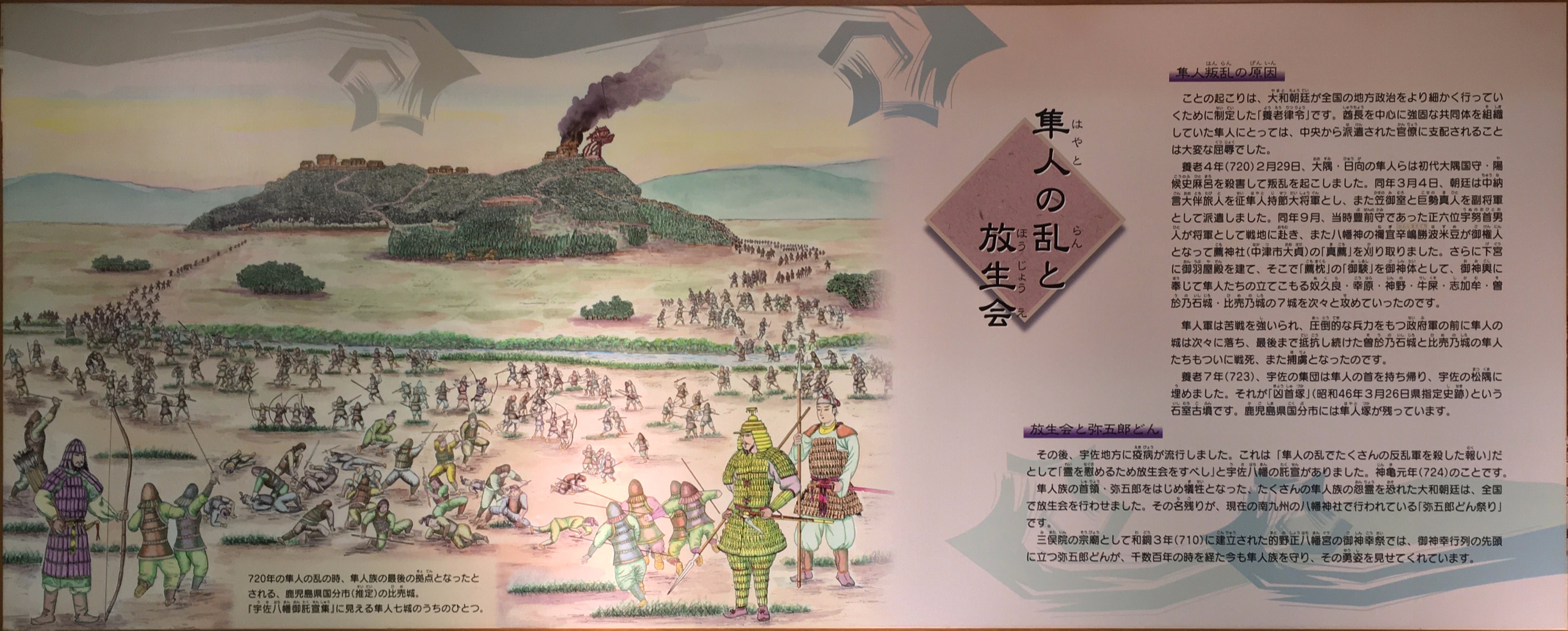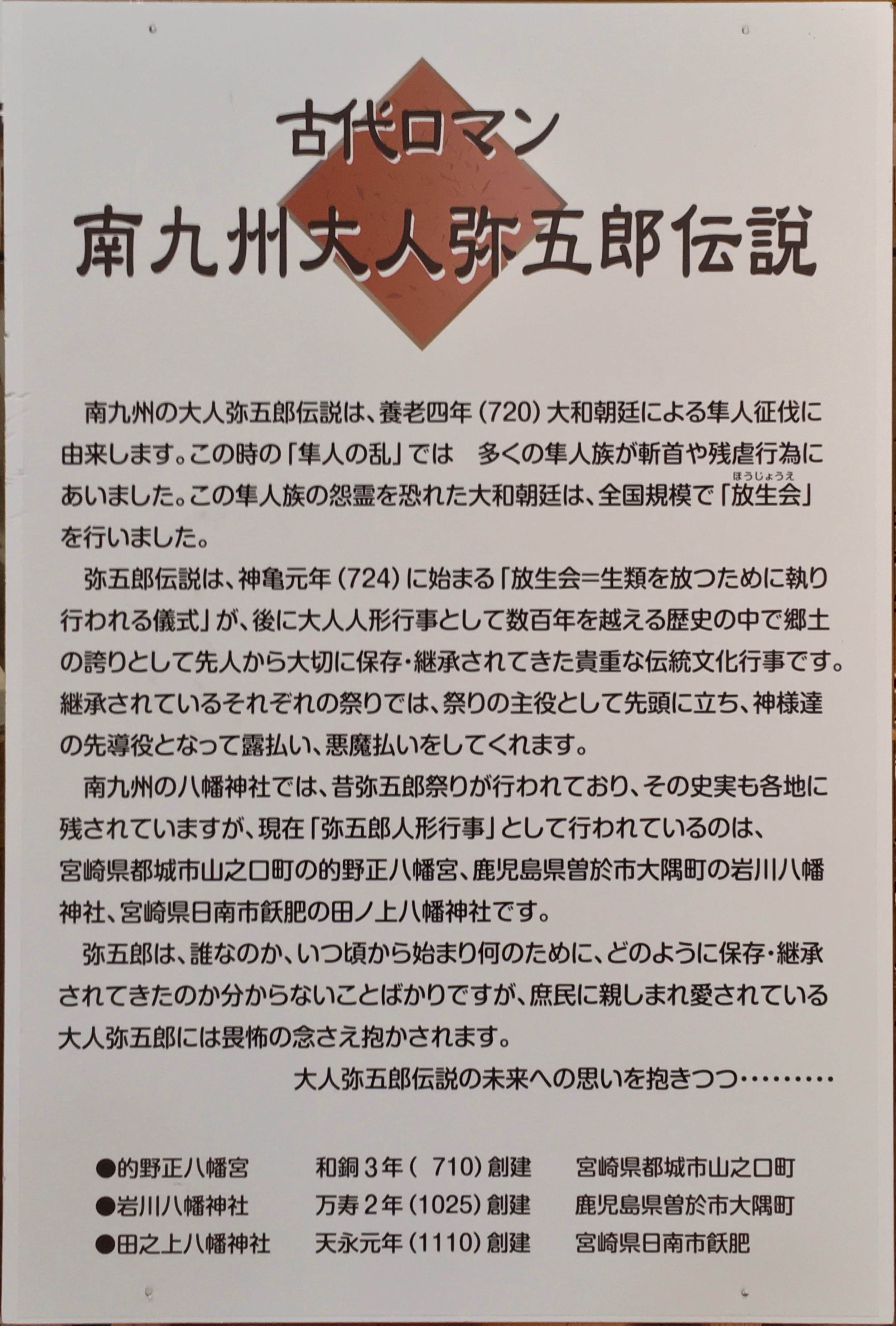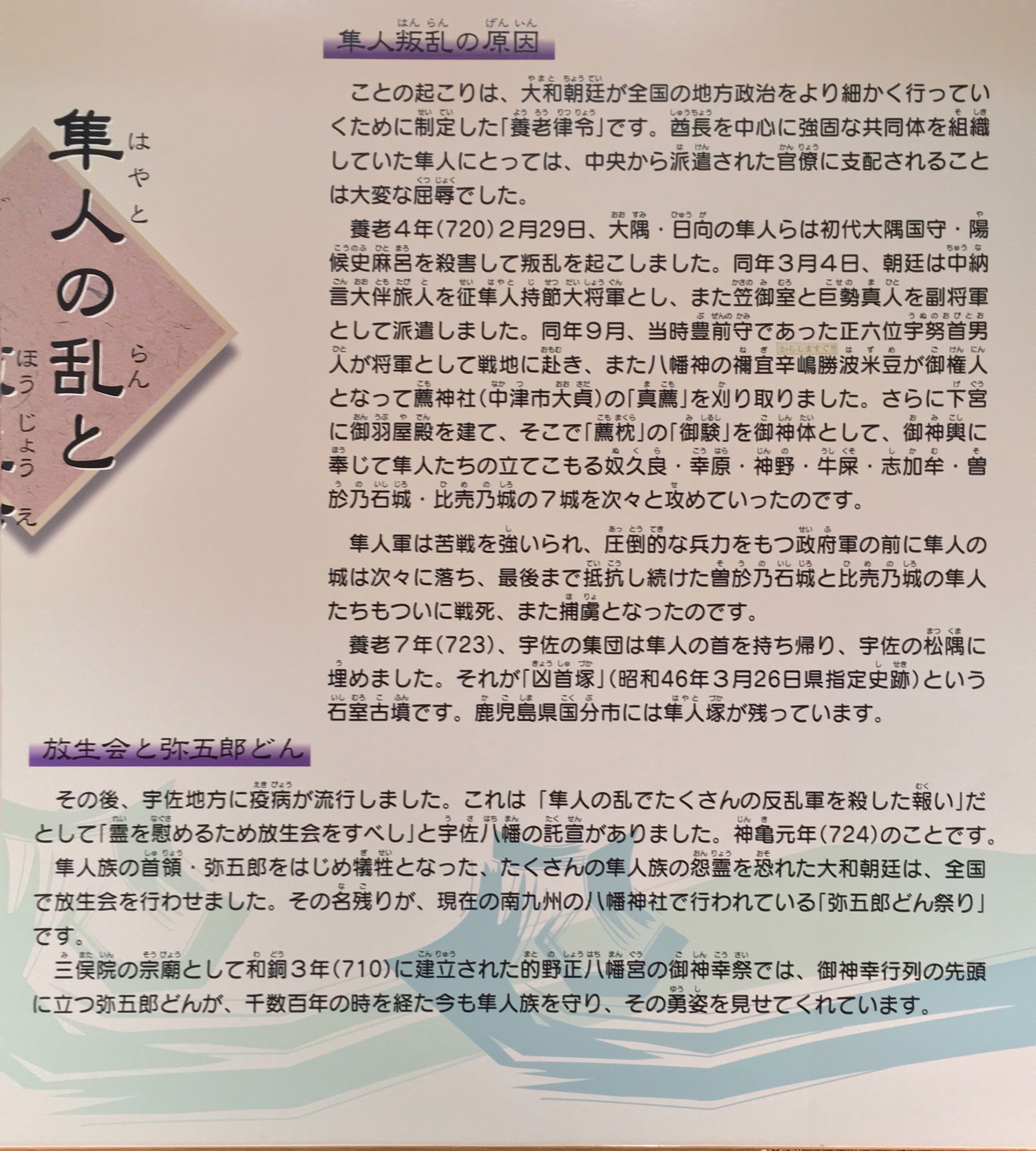 In this war, called "Hayato's Rebellion," soldiers from the Usa Jingu Shrine participated on the side of the Yamato kingship.
The soldiers of Kagoshima Jingu Shrine also participated in the war, siding with the Hayato tribe.
It is a sad fact that the soldiers of the Usa Jingu Shrine and the Kagoshima Jingu Shrine are of the same family.
After the war, in 724, a religious ceremony called "Hojhoe" was started at the Usa Jingu Shrine to repose the souls of the war dead.
"Hojhoe" also began to take place in areas originally ruled by the Hayato tribe.

As an aside, in "Hayato's Rebellion," the spirit of Yahata, the main deity of the Usa Jingu Shrine, was carried by MIKOSHI to the battlefield.
This is said to be the beginning of MIKOSHI in Japan.

(MIKOSHI)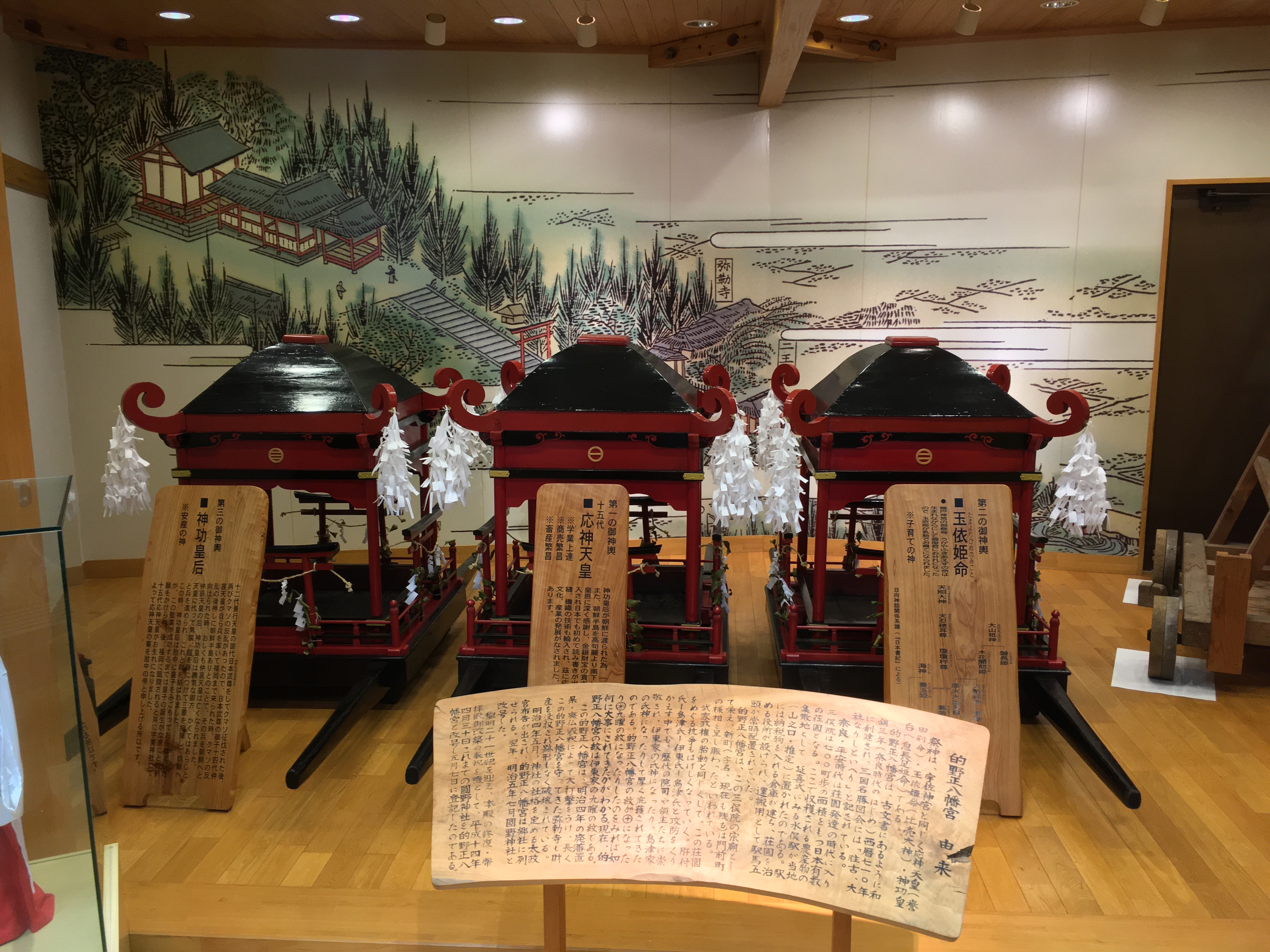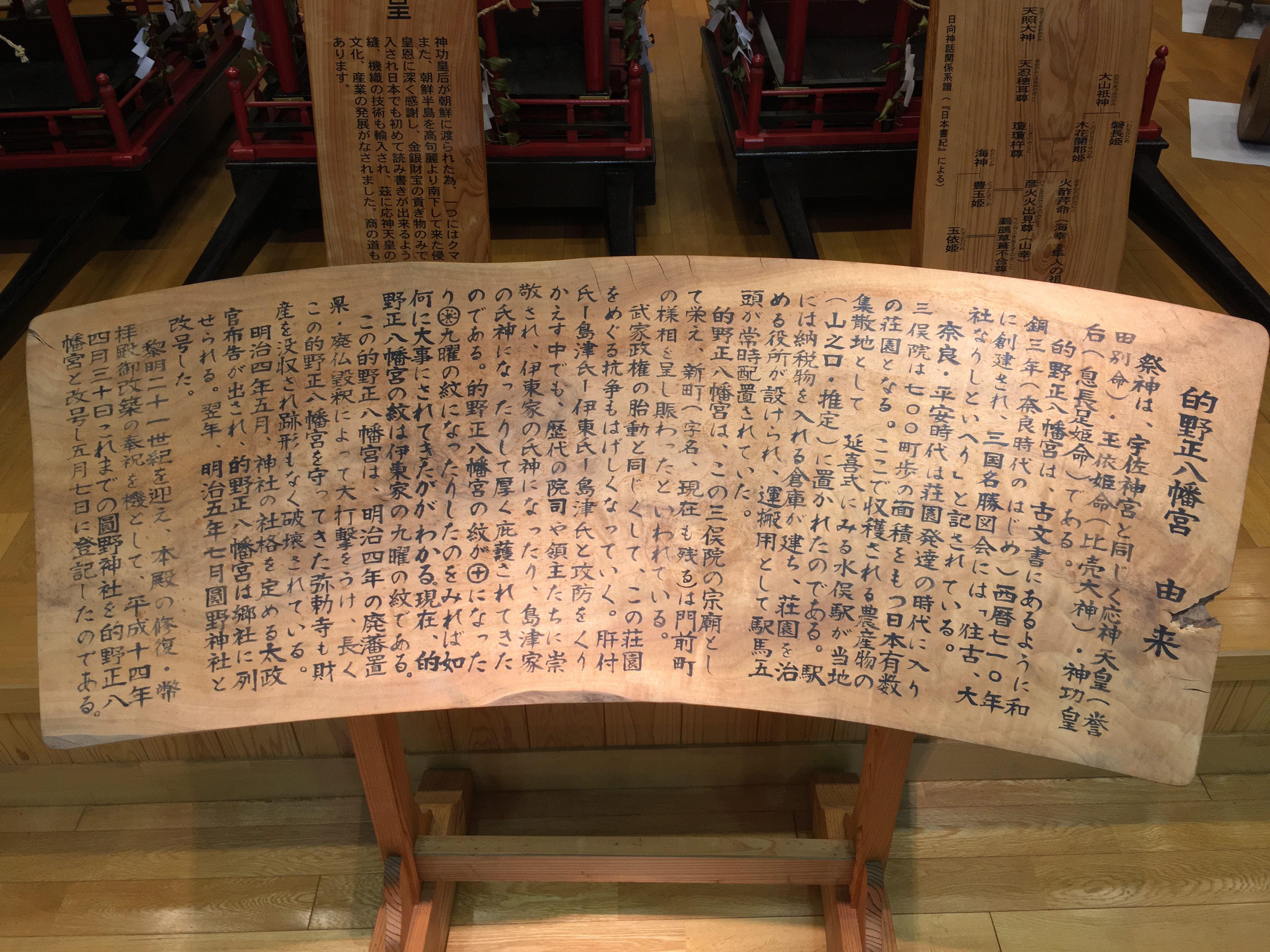 Related Pages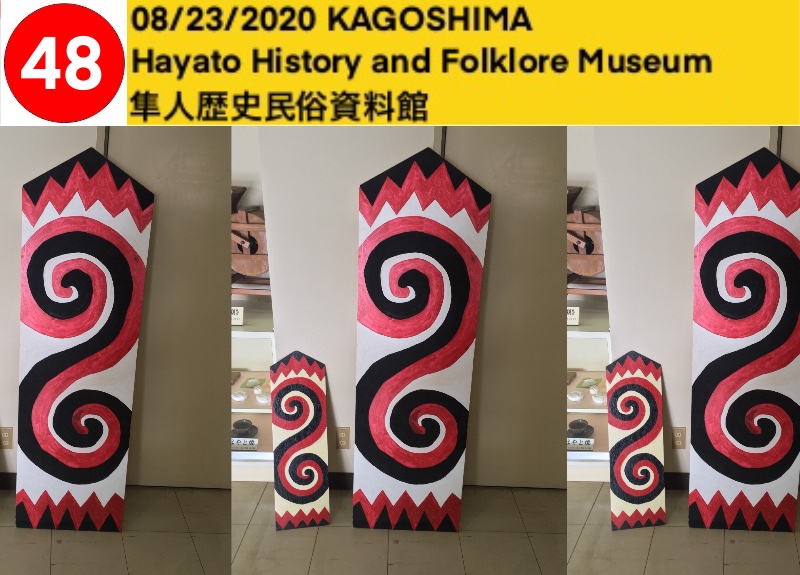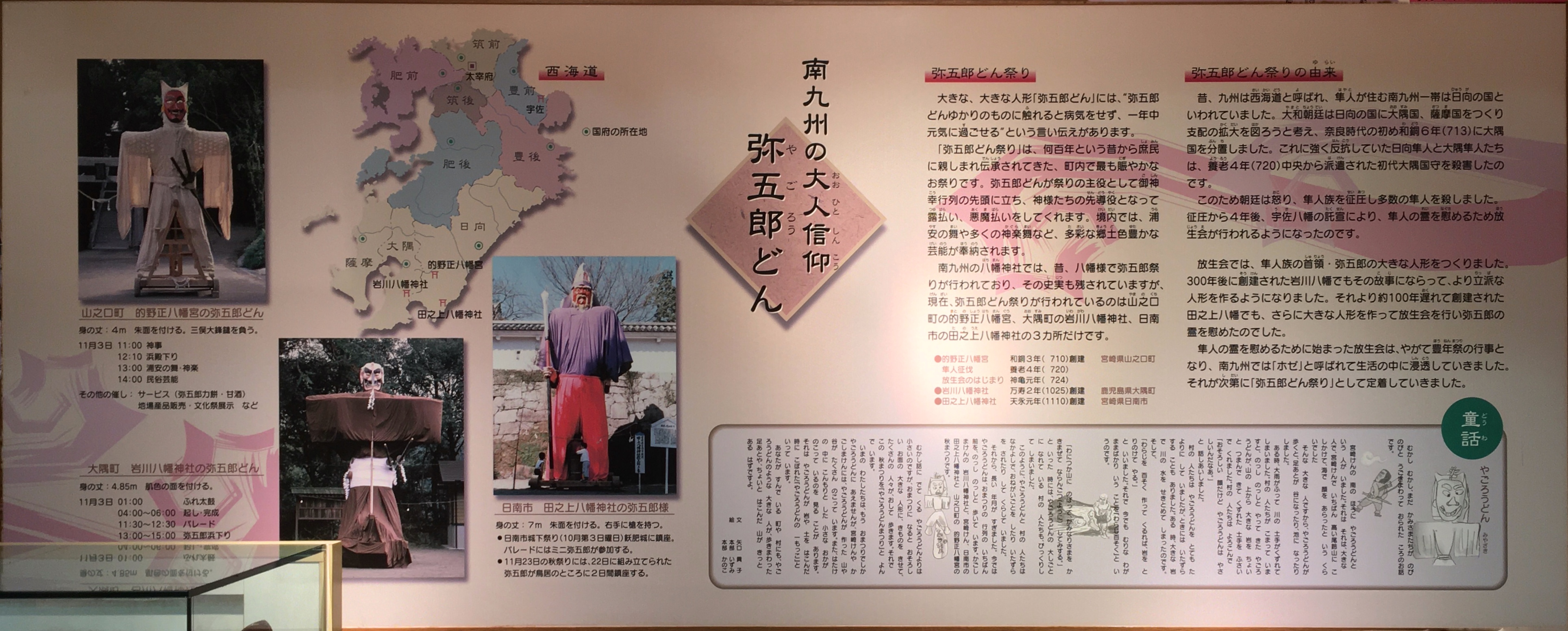 Hojhoe is based on the Buddhist belief that one should not intentionally kill living things.
In Japan, Shinto and Buddhism are practiced together, and in Shinto, "Hojoe" is performed mainly at Hachiman Shrine, which is dedicated to the spirits of the Yahata.
"Hojhoe" in the area originally ruled by the Hayato tribe used Yagoro-don puppets, but is now practiced only at the three Hachiman shrines.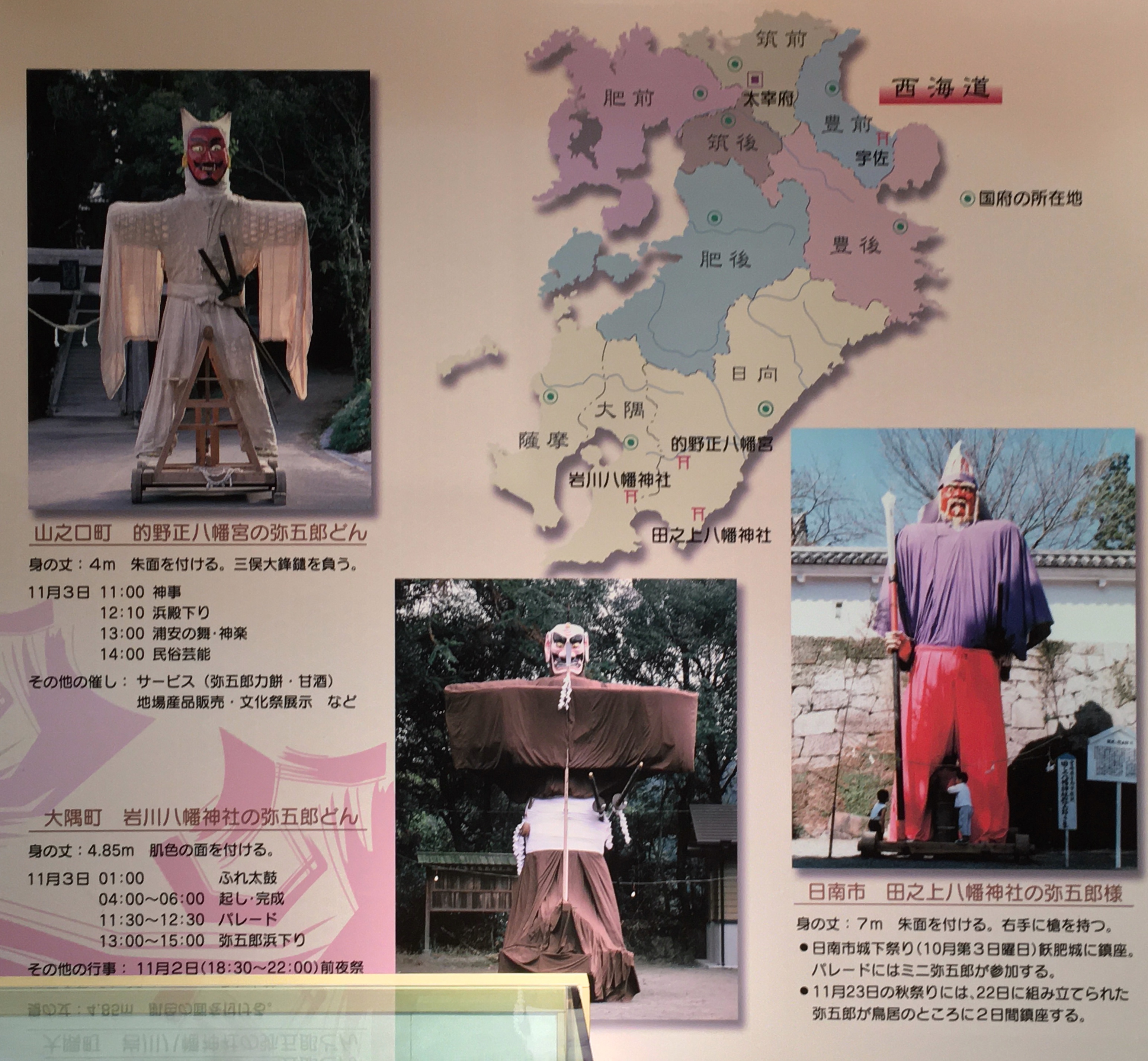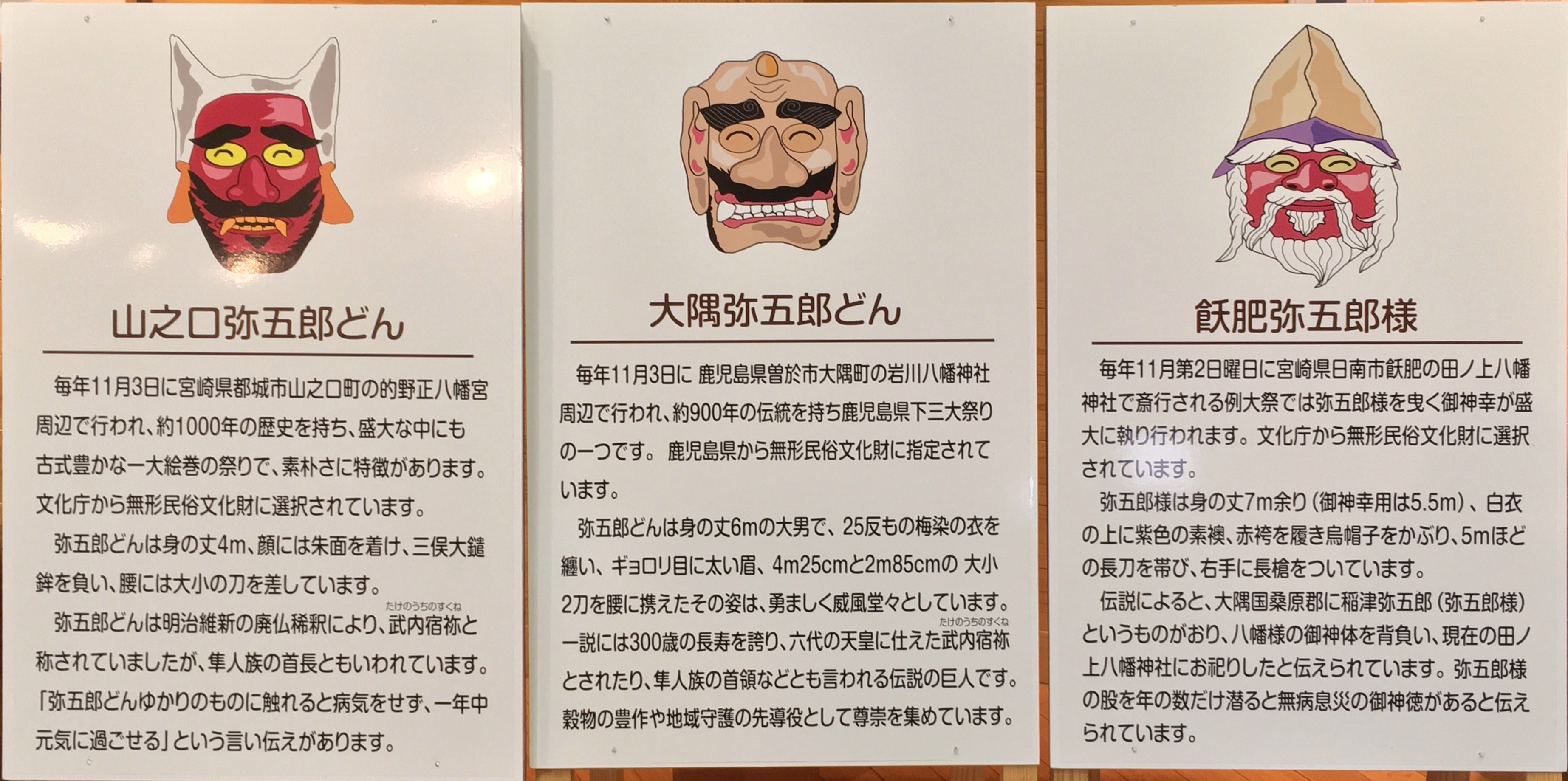 The following picture is a diorama of the "Yagoro-don Festival (Hojhoe)".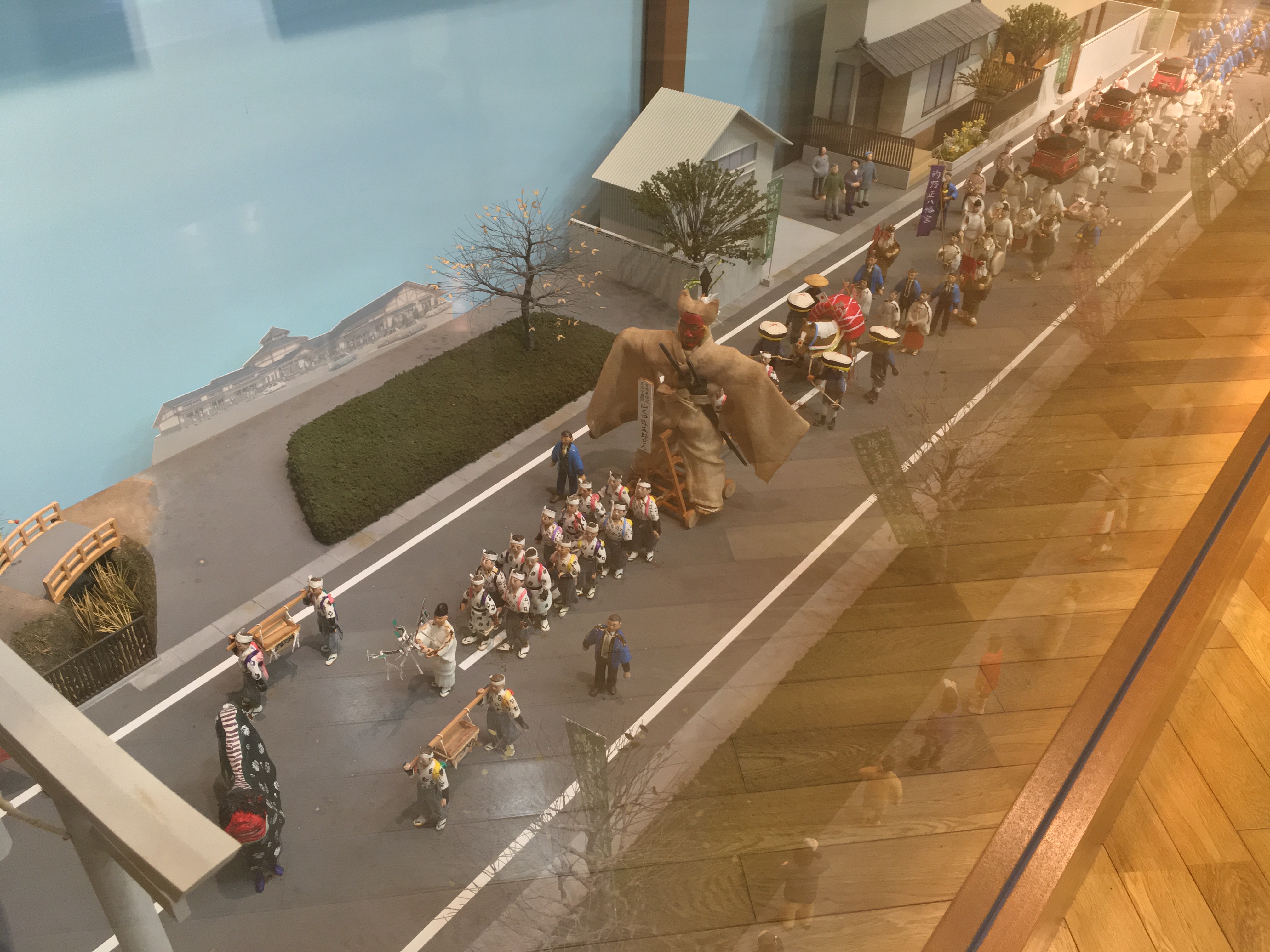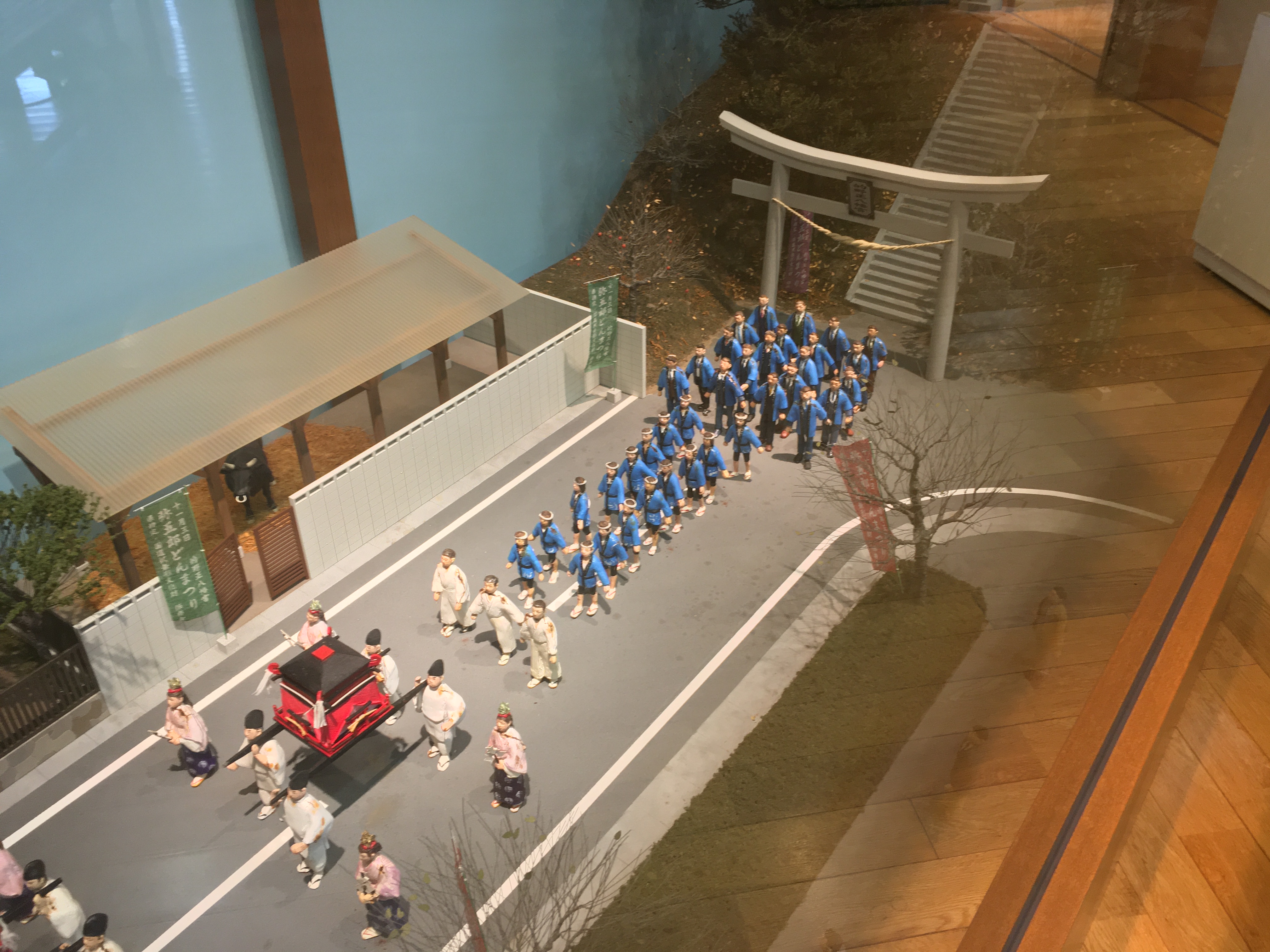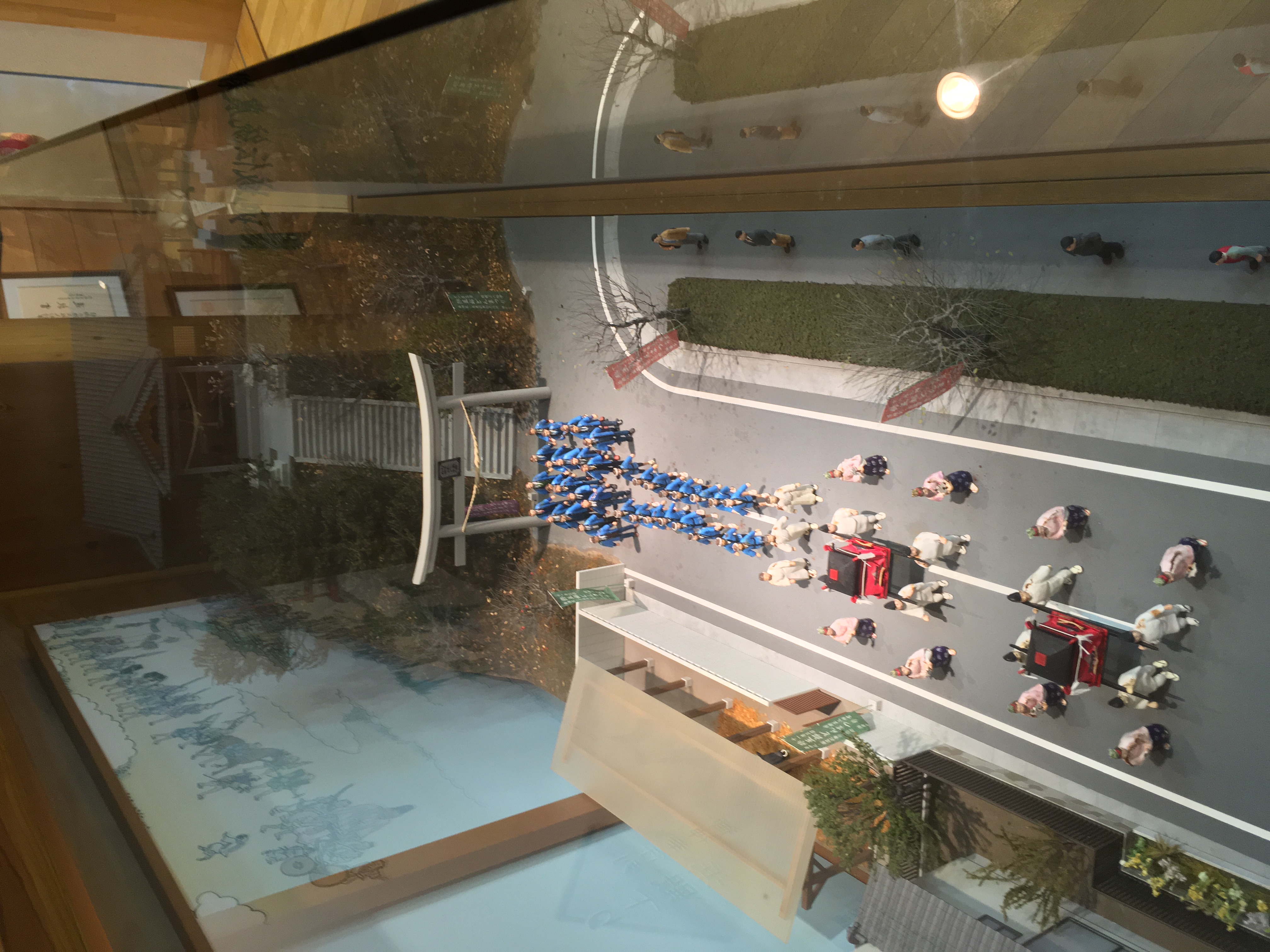 Here are the other exhibits in this museum except for Yagoro-don.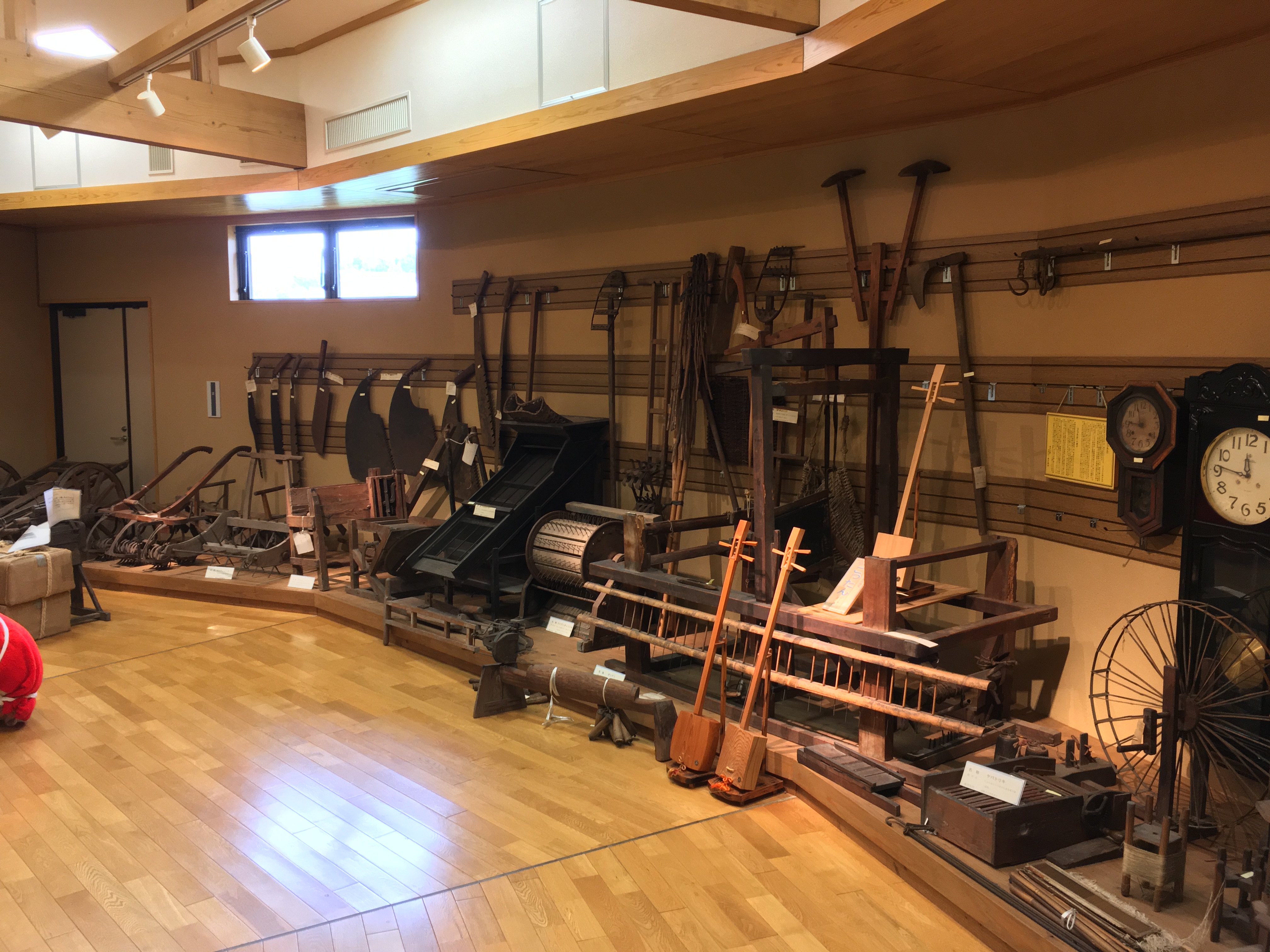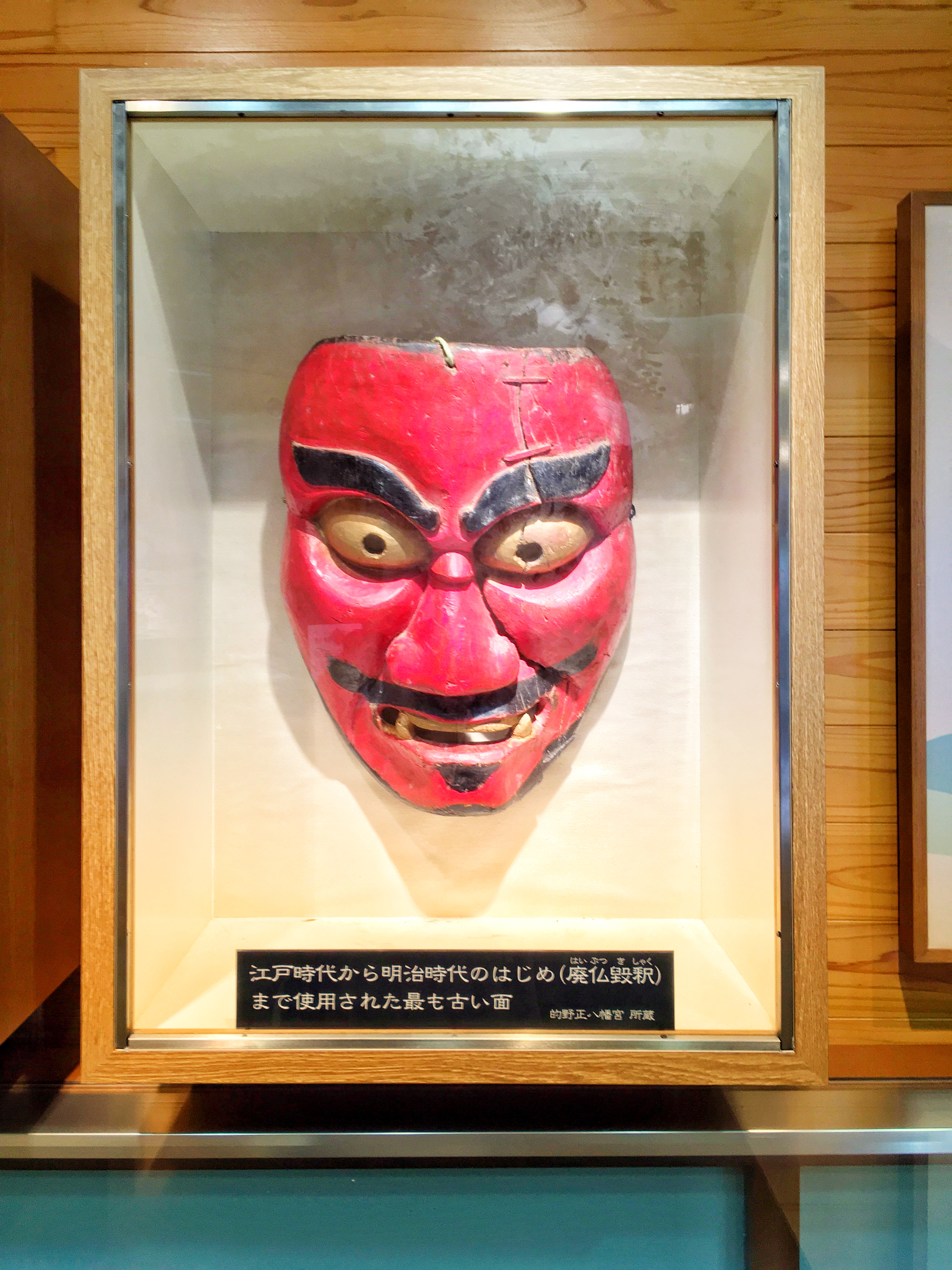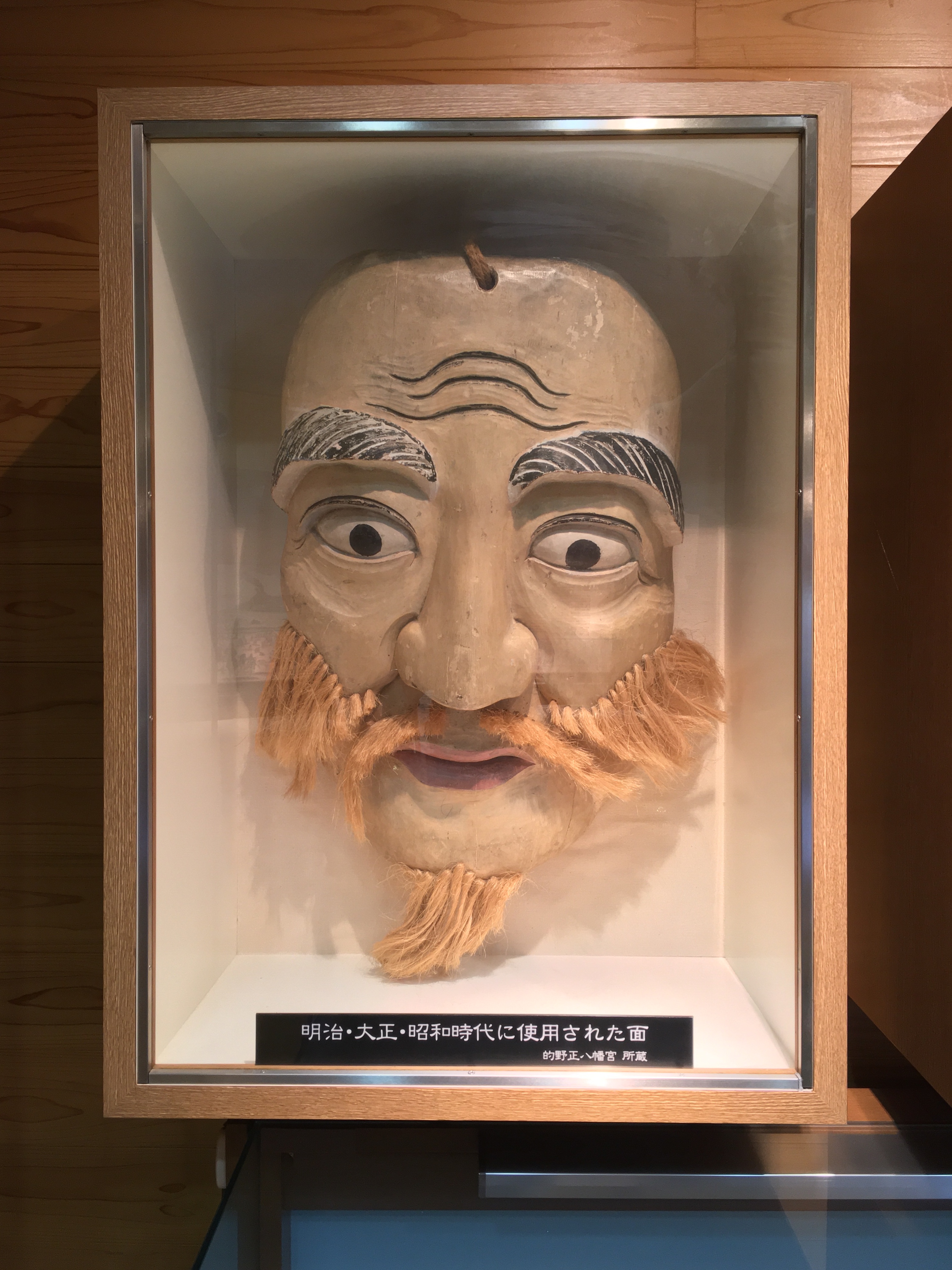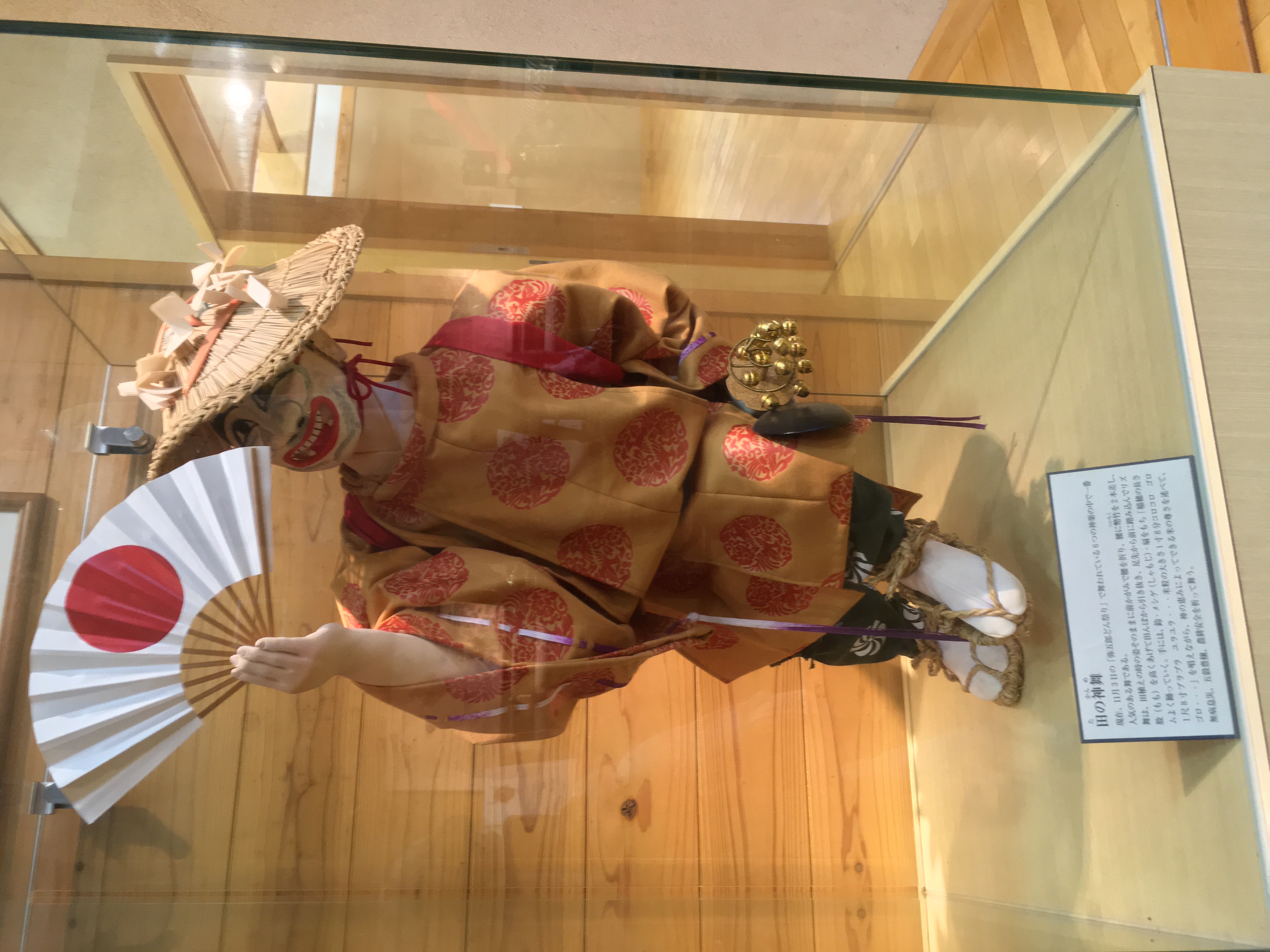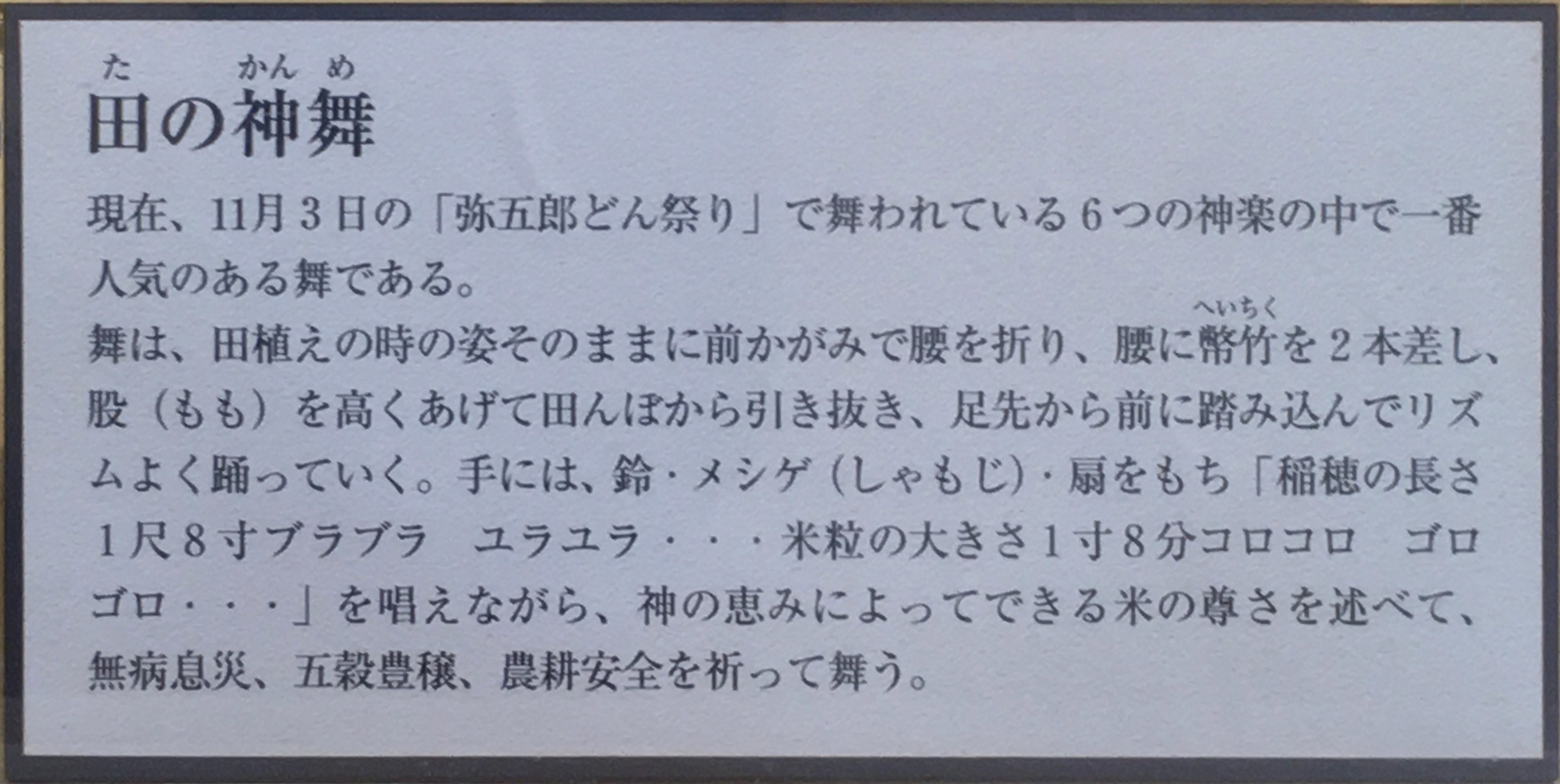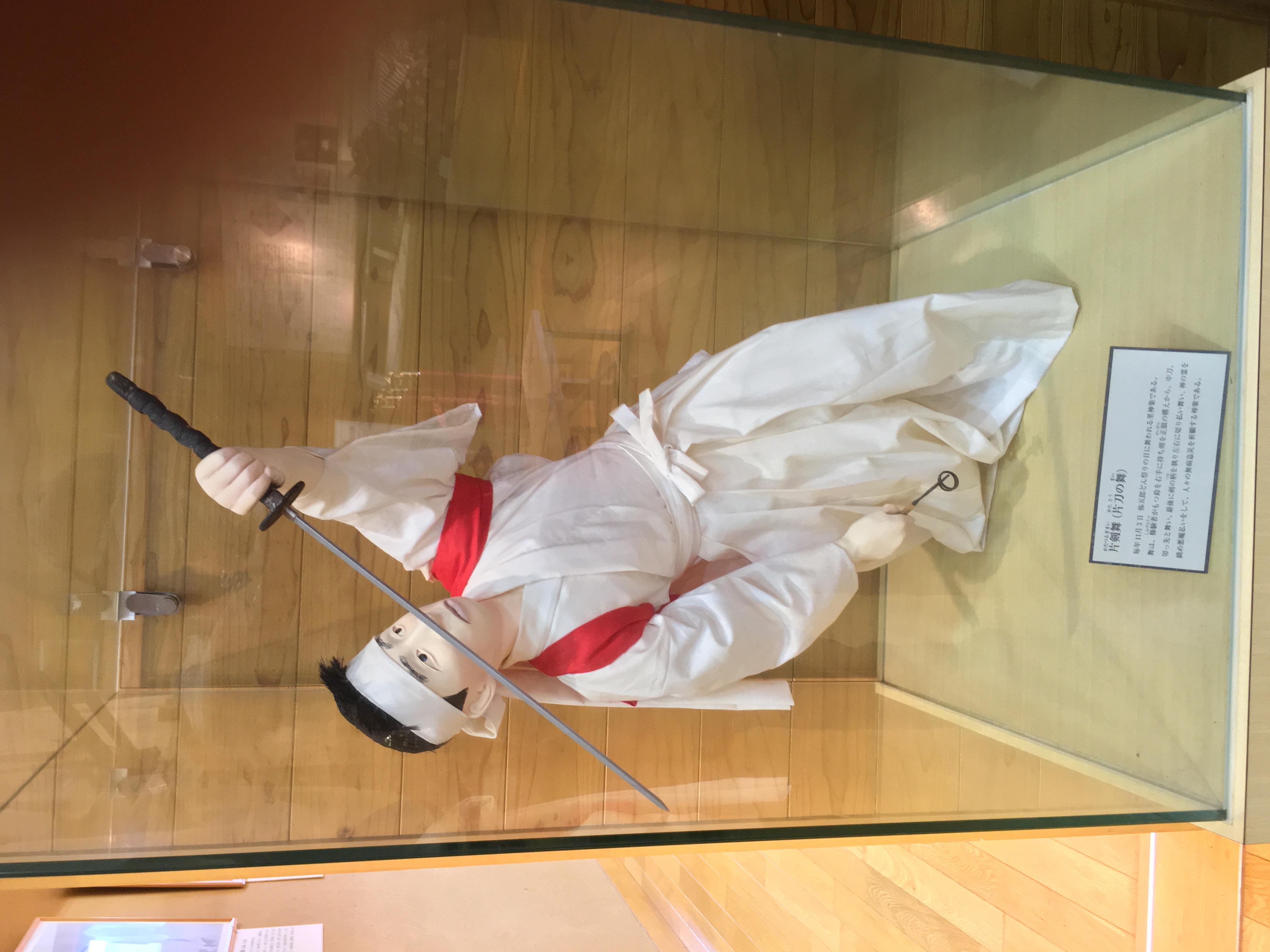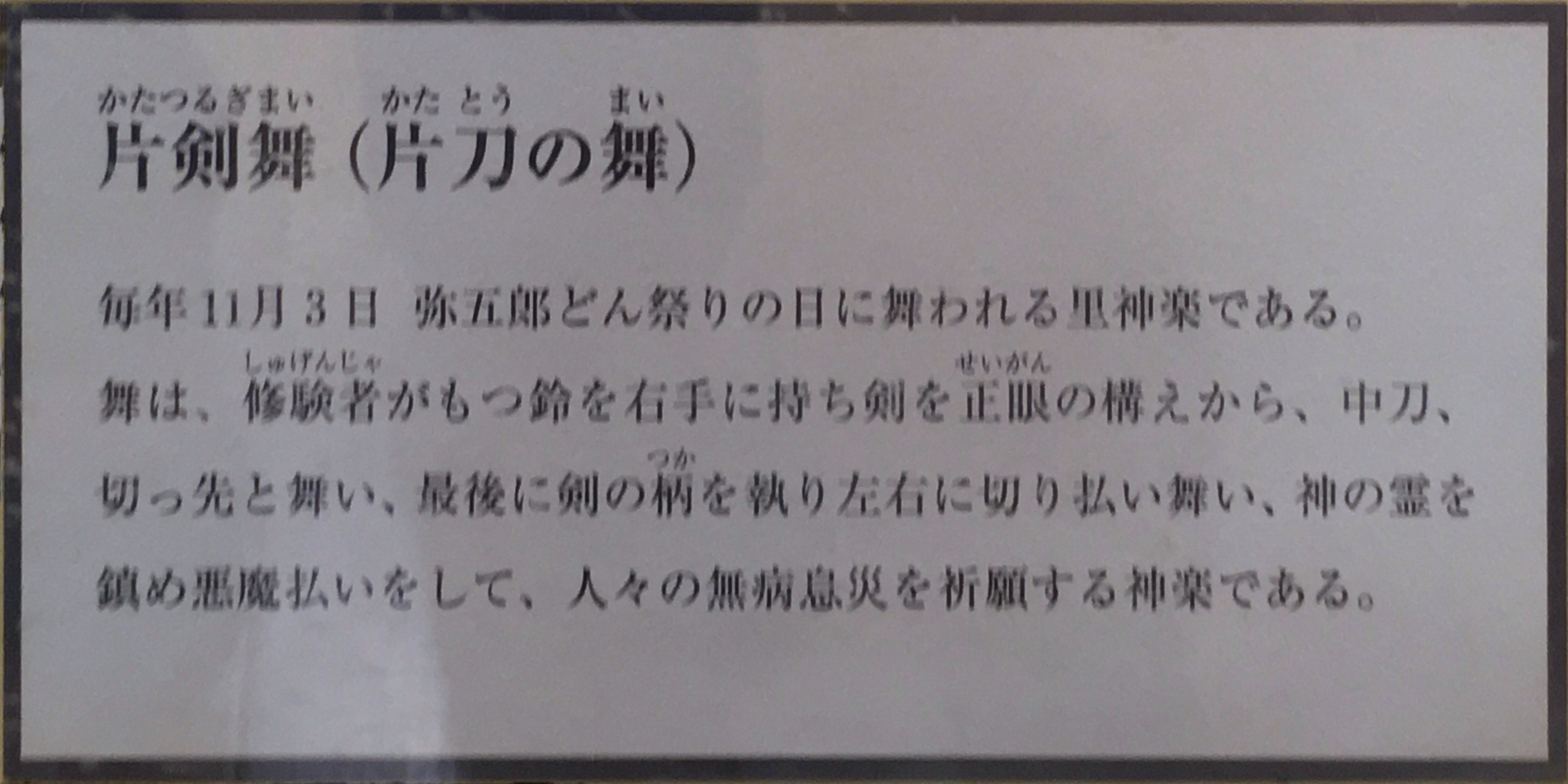 ---------+---------+---------+---------+---------+---------

Yagoro-don no Yakata
1702 Tomiyoshi,Yamanokuchi-chou,Miyakonojho-shi,Miyazaki-ken
889-1801 Japan

Home Page : https://miyakonojo.tv/summary/yagoroudonnoyakata
TEL : +81-986-57-3713





#Miyazaki
#Saito Kofun Festival
#Japan
#Japanese
#Travel
#Sightseeing
#tourism
#garden
#Museums
#scenery
#Landscape
#shrine
#temple
#church
#castle
#HighCulture
#animism
#日本
#観光
#旅行
#日本庭園
#博物館
#神社
#寺
#景観
#城
#教会
#ハイカルチャー
#アミニズム
#Baekje
#西の正倉院
#正倉院
#神門神社
#比木神社
#唐花六花鏡
#百済
#禎嘉王
#福智王
#華智王
#金ヶ浜
#蚊口浦
#扶餘
#白村江
#南郷村
#木城町
#壬申の乱
#神門
#火弃
#漢式鏡
#唐式鏡
#三十六歌仙絵
#師走祭
#Yagoro-donnoYakata
#弥五郎どんの館
#隼人
#Hayato
#八幡
#Hachiman
#放生会
#Houjhoe
#Houjhoya
#
#
#
#