memo12-40-09

MUSEUM
FUKUOKA
Mizuki ruins / Mizuki Museum

If you want to see the image at full size,
save it and see it.
(Confirmed with google chrome)








Visit date - 07/11/2021
Edit date - 09/14/2021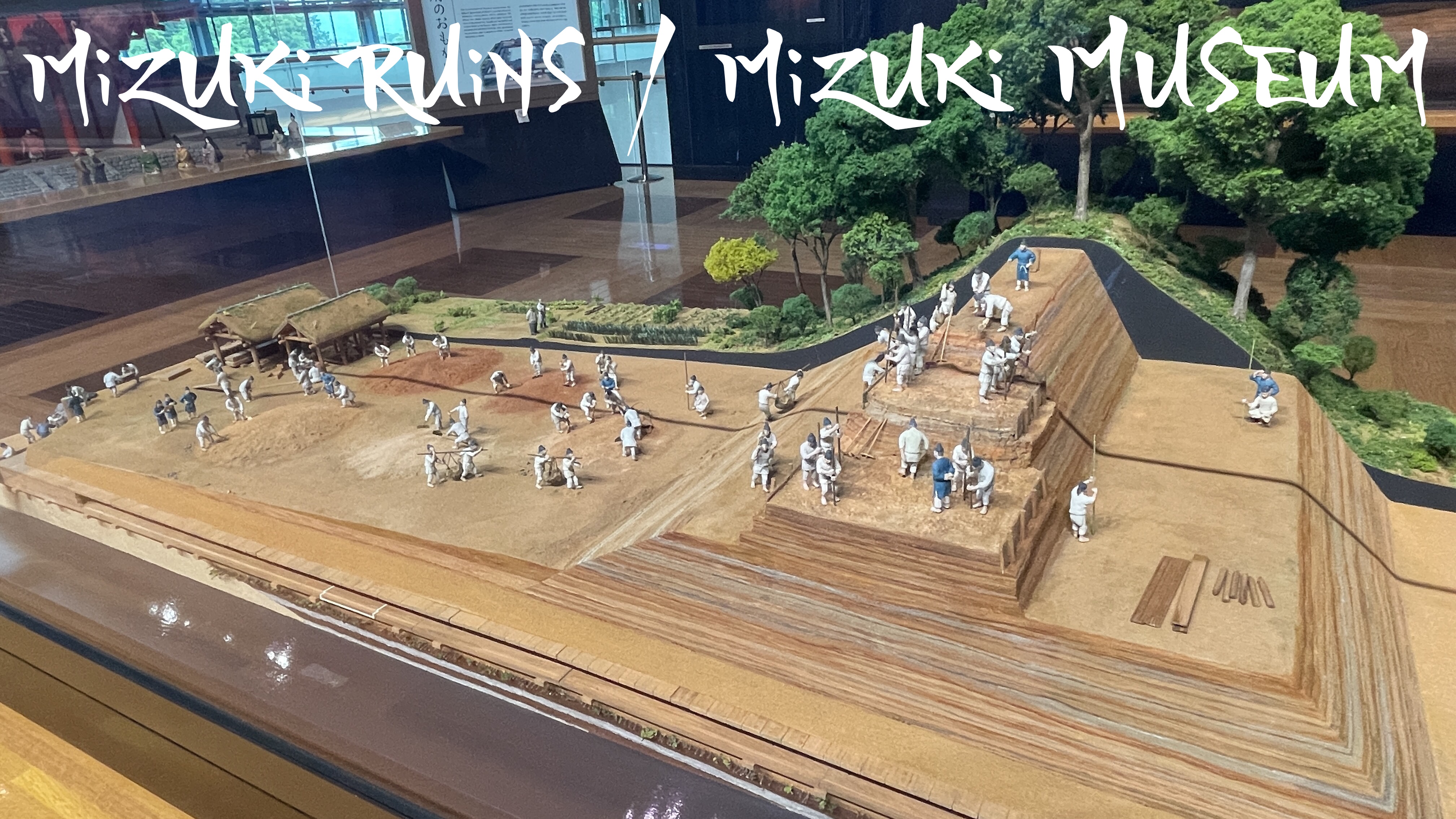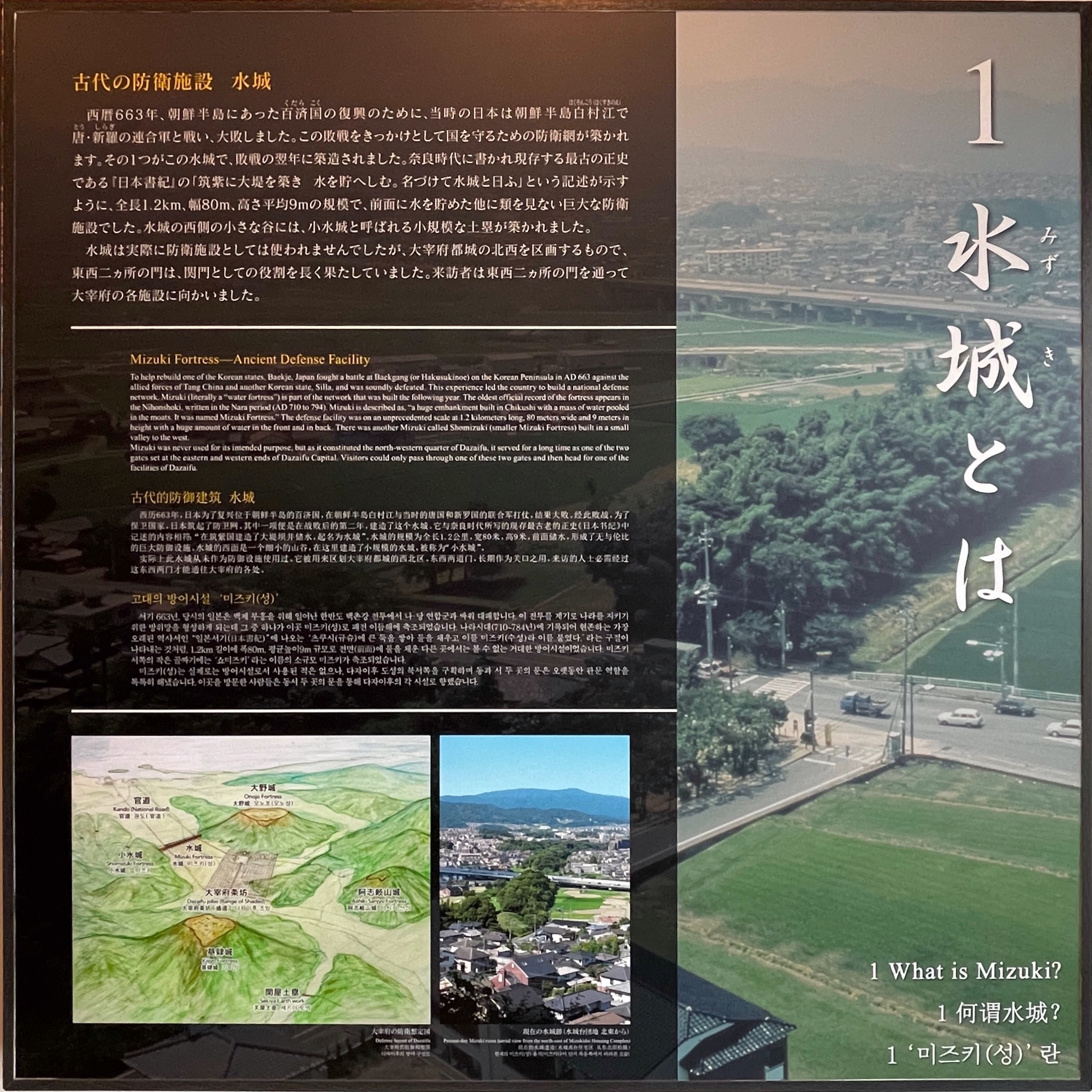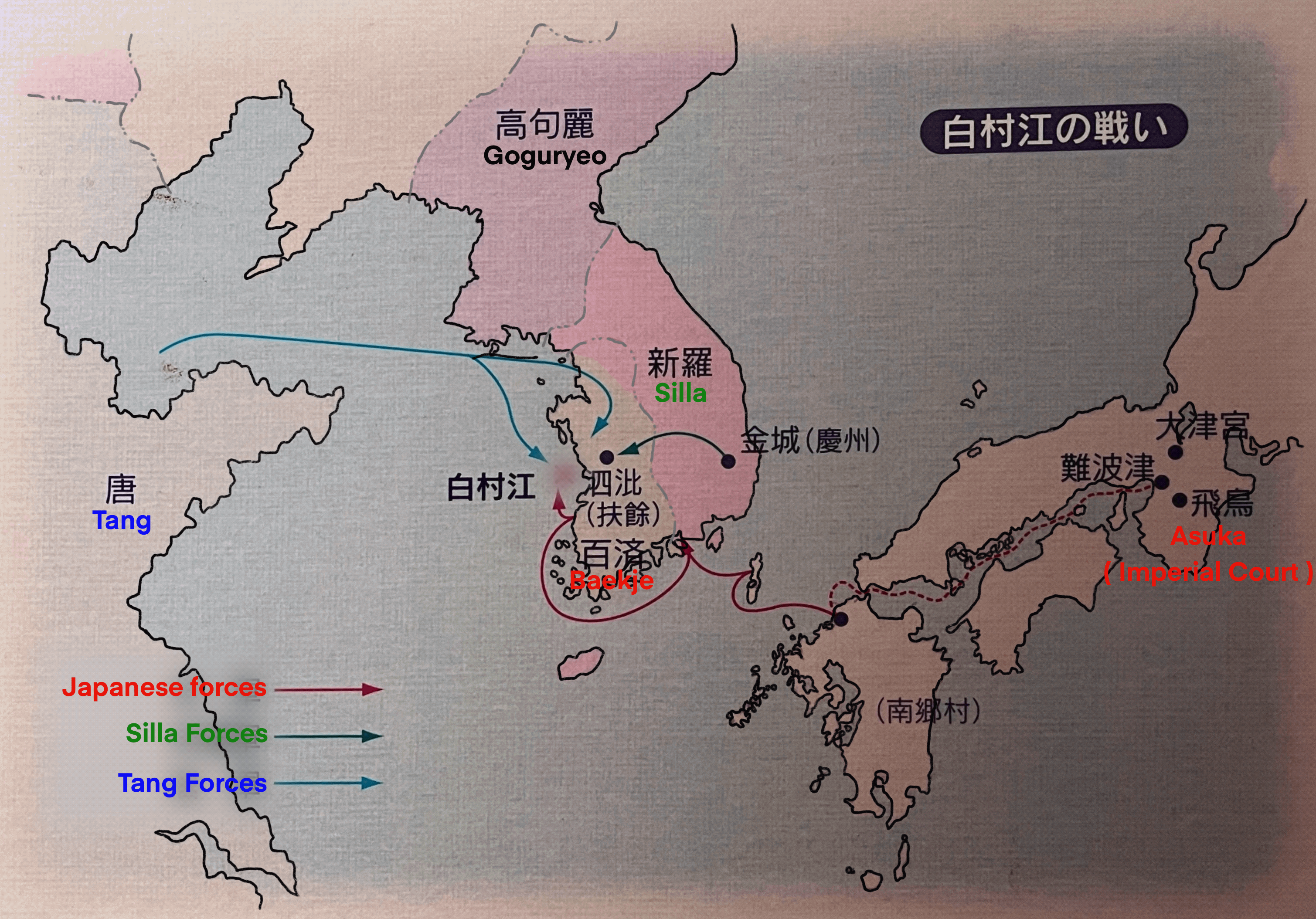 The figure below shows Mizuki at that time.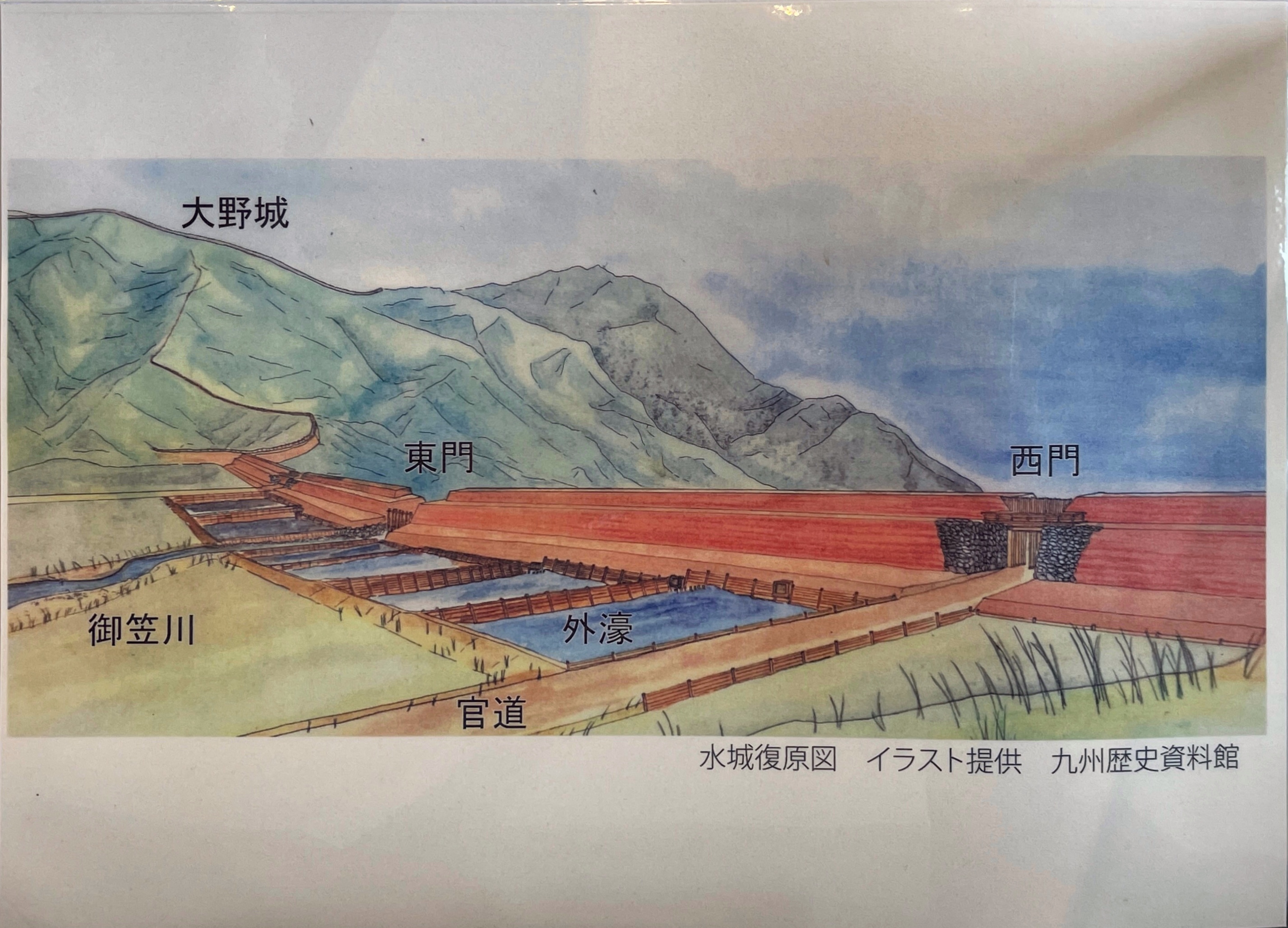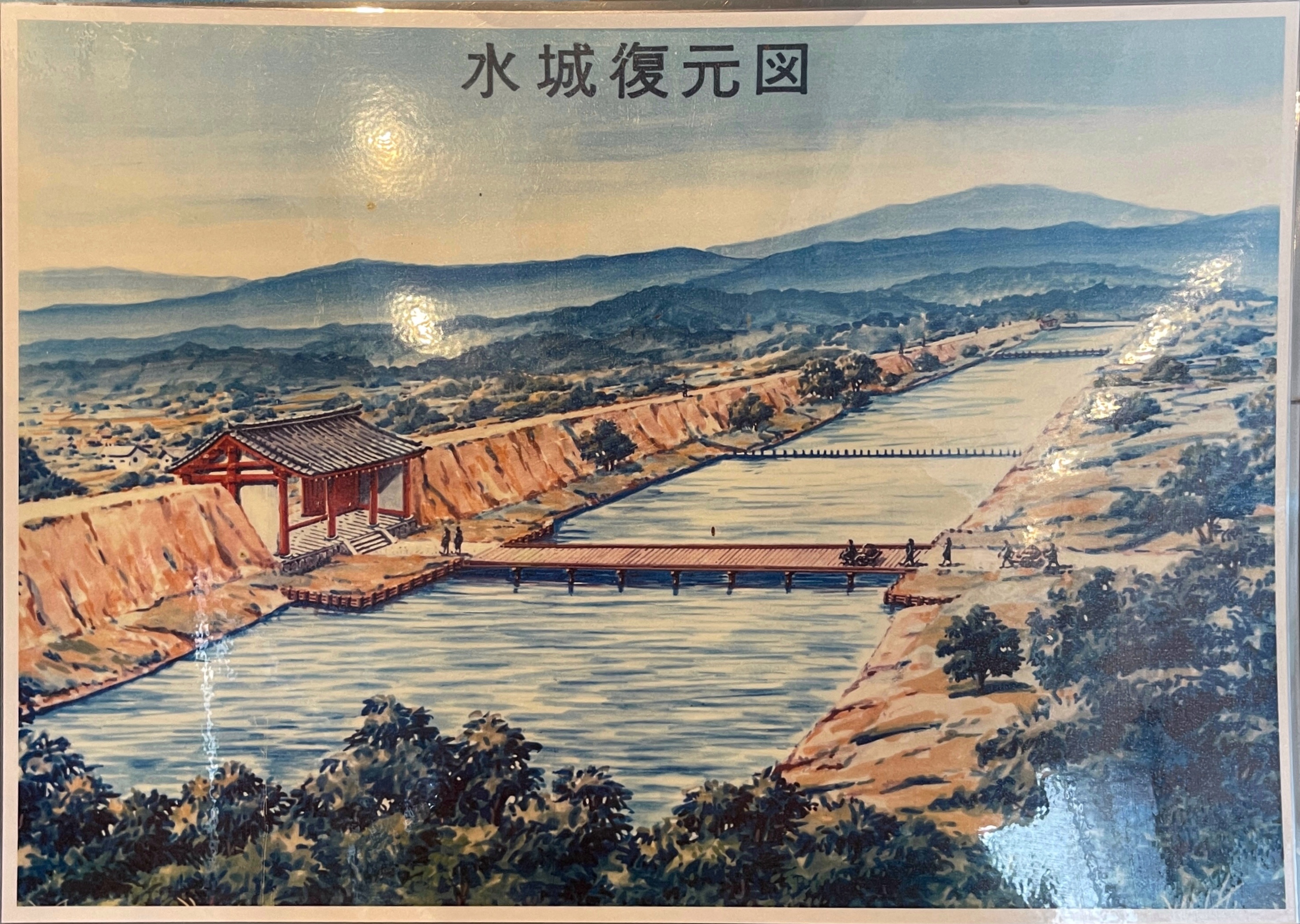 The photo below shows the current state of Mizuki.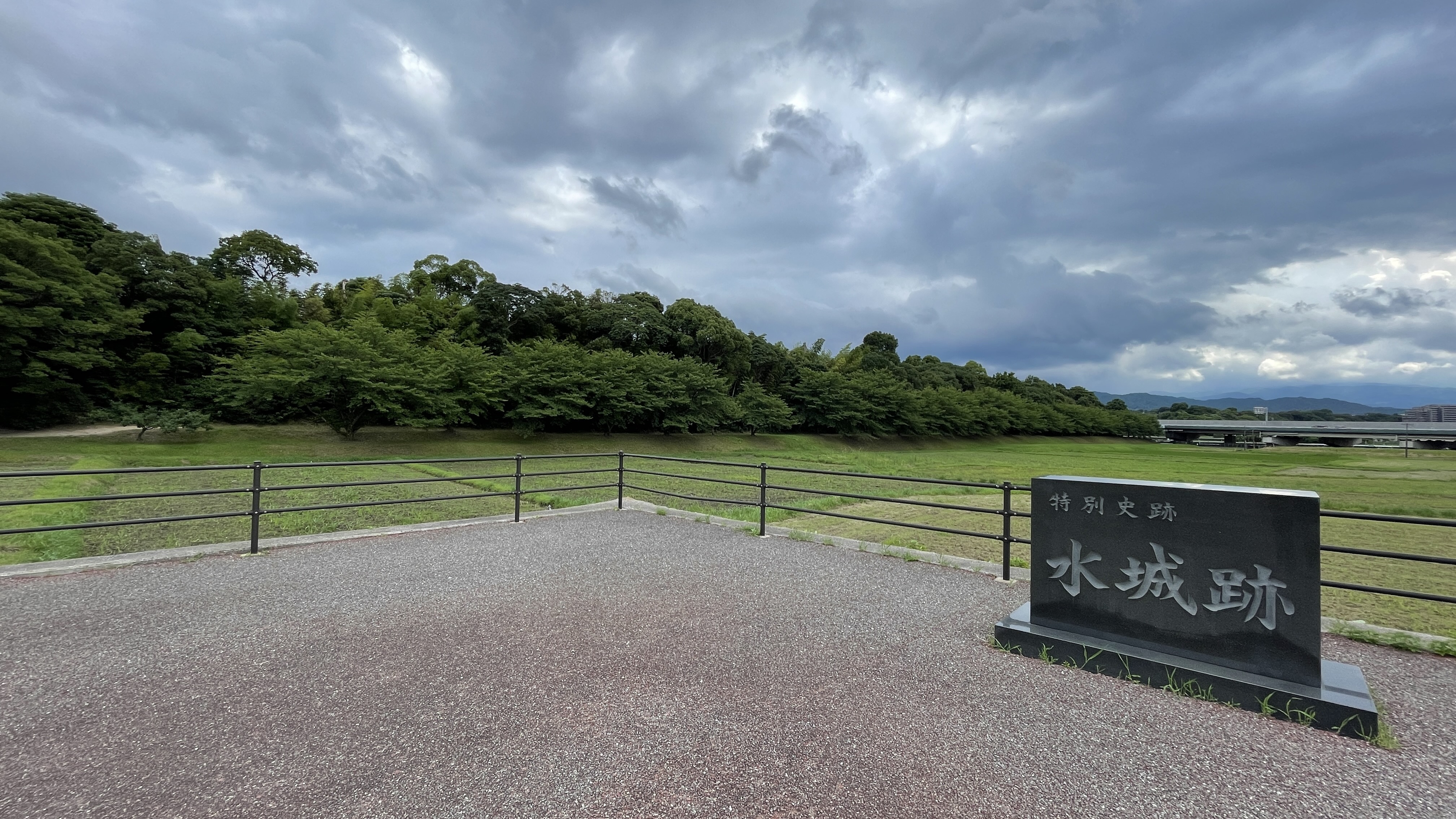 A museum has been set up using the structure of Mizuki.
In this museum, Mizuki is explained.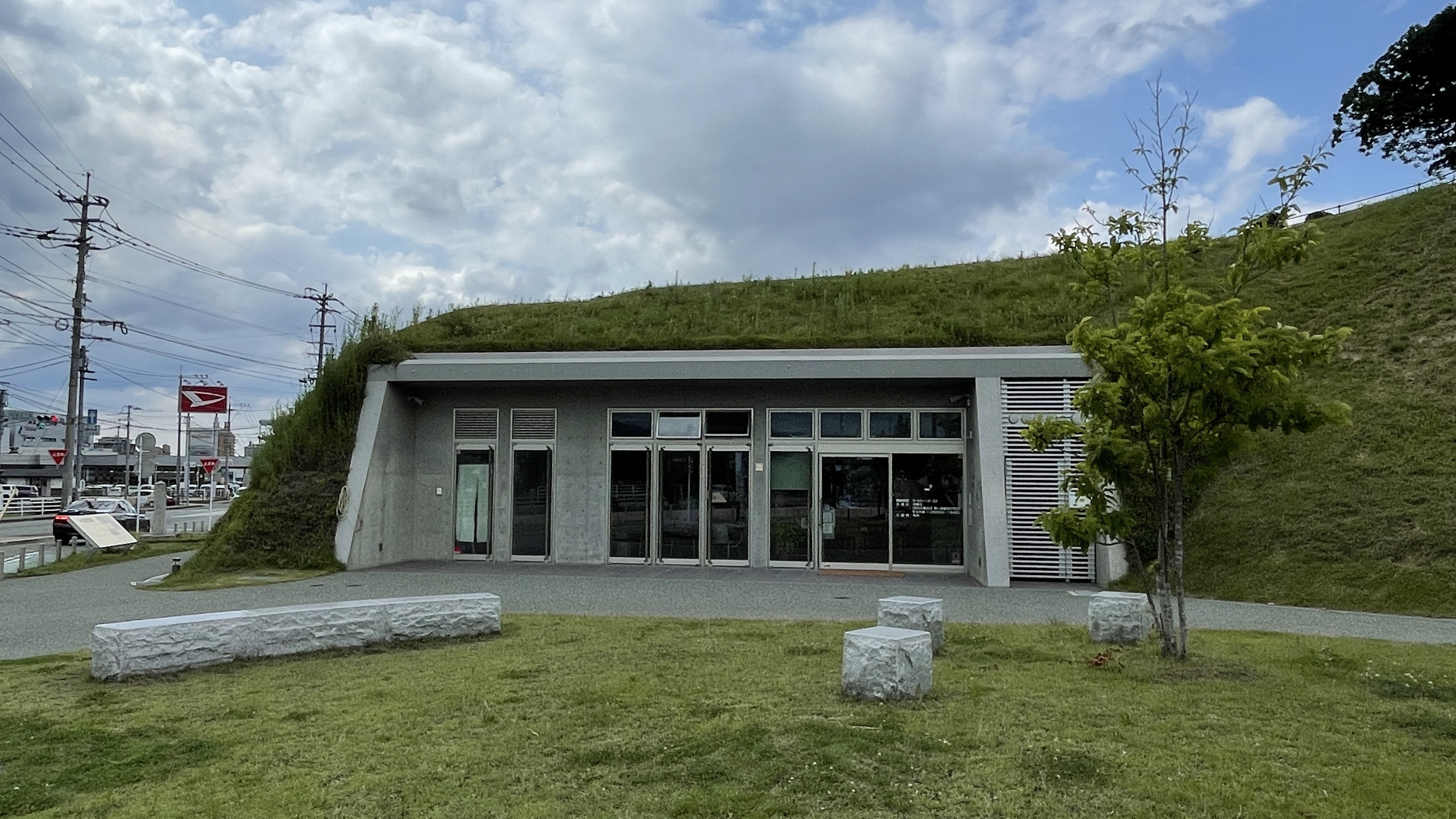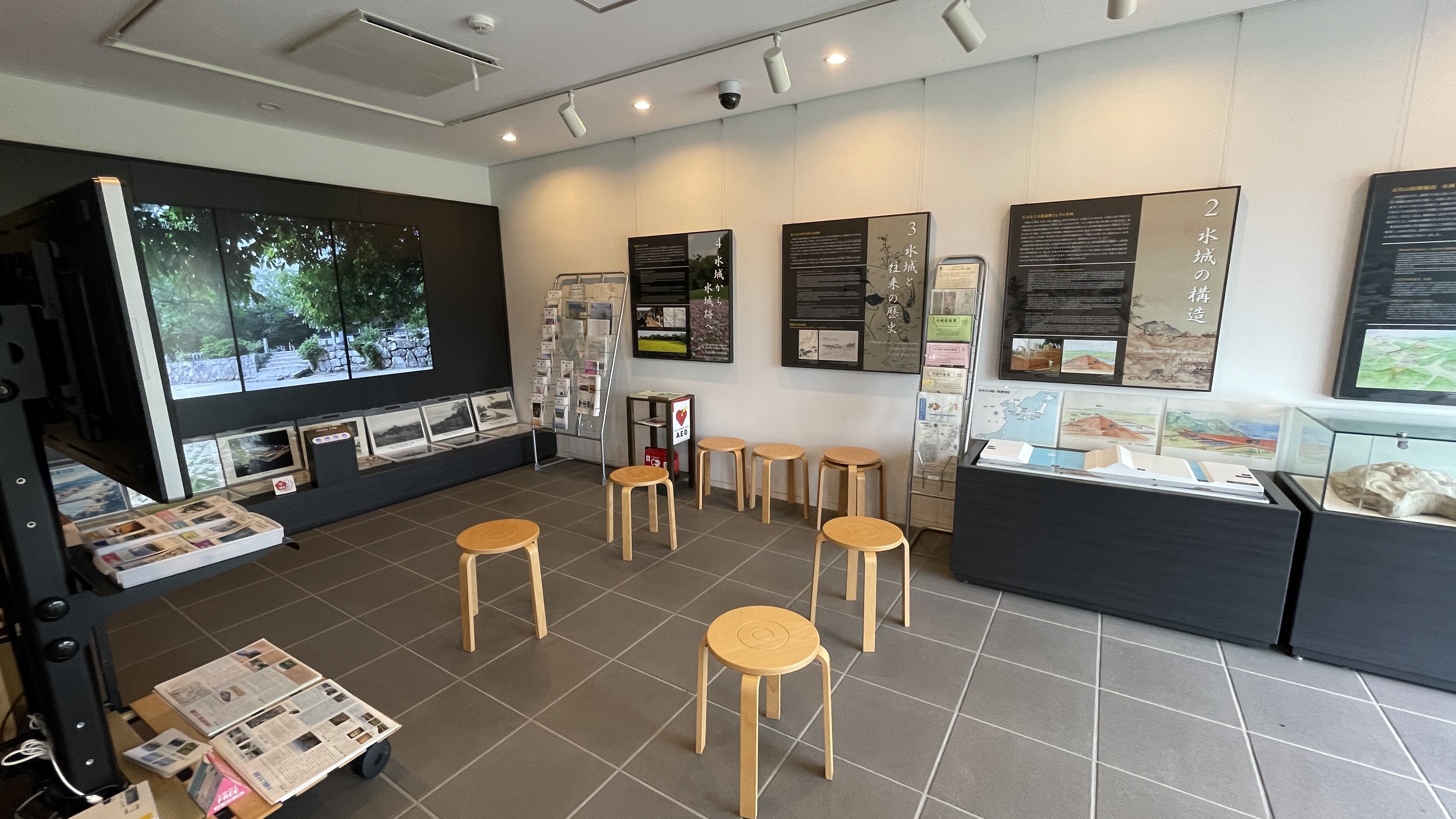 Here is a page that introduces "Battle of Baekgang".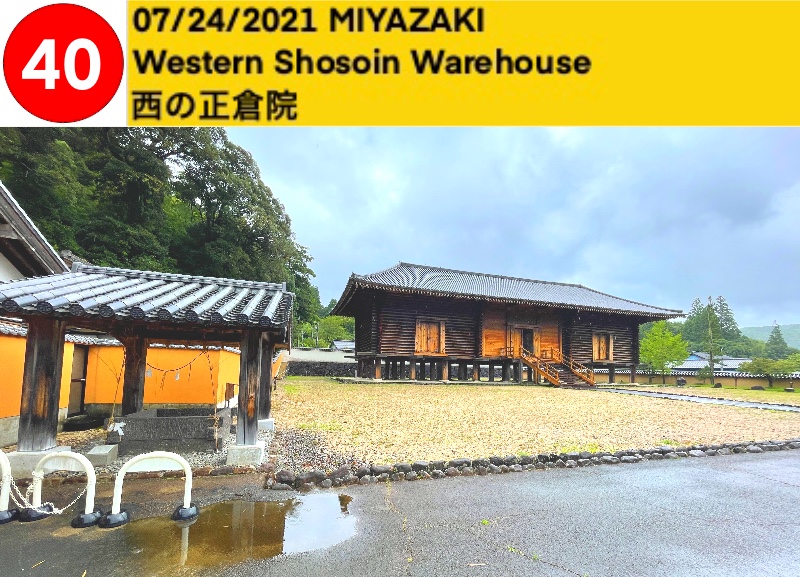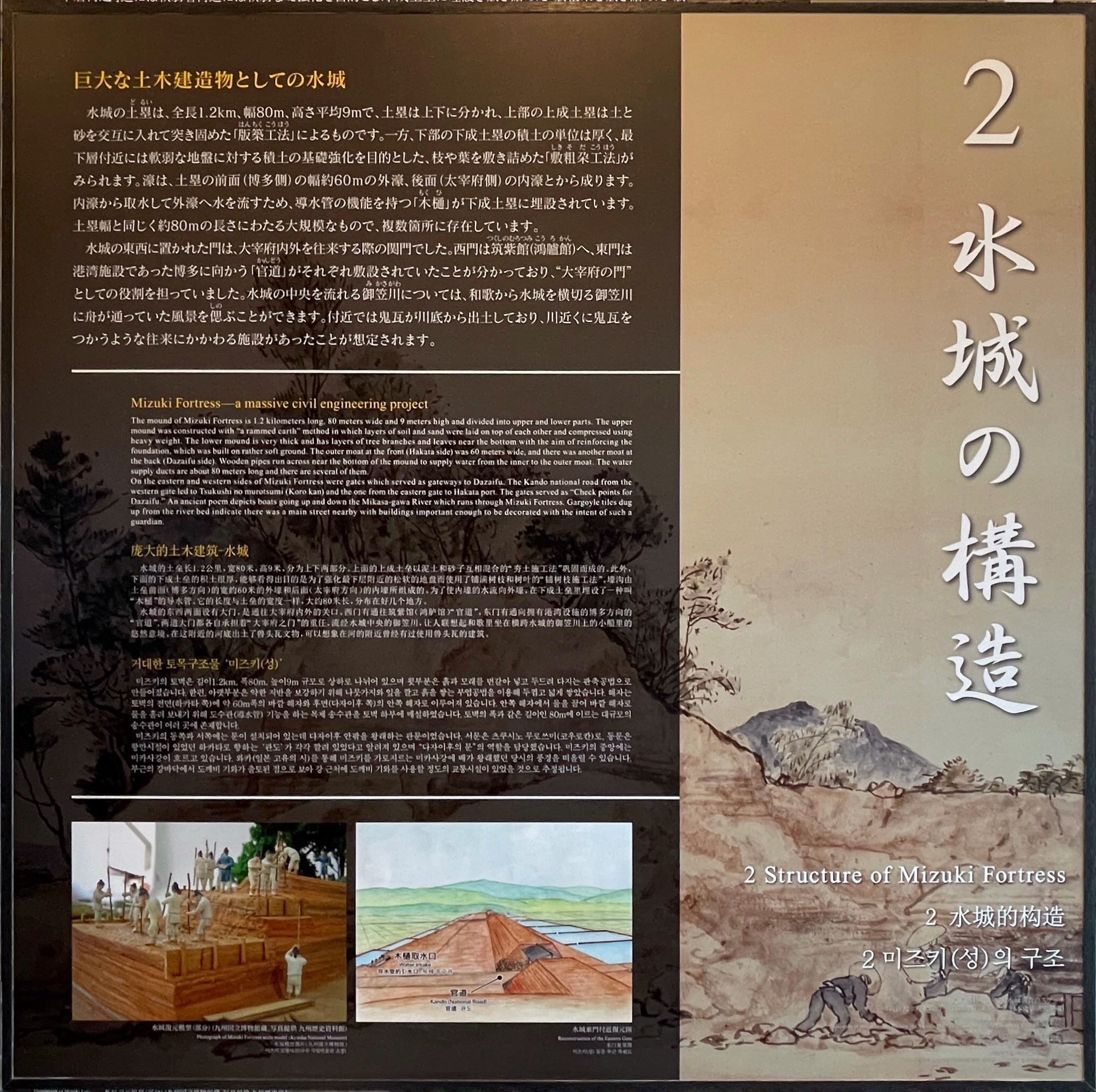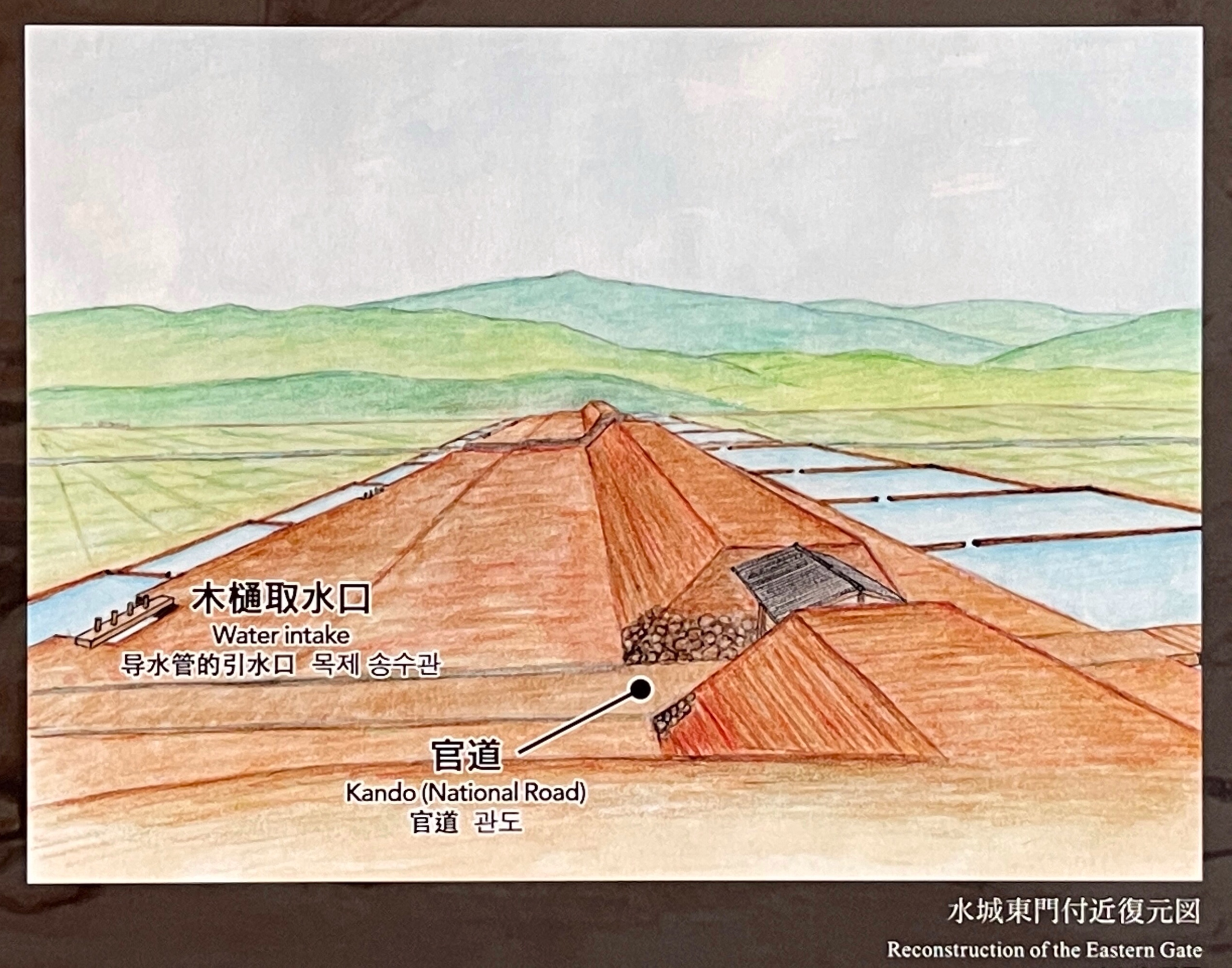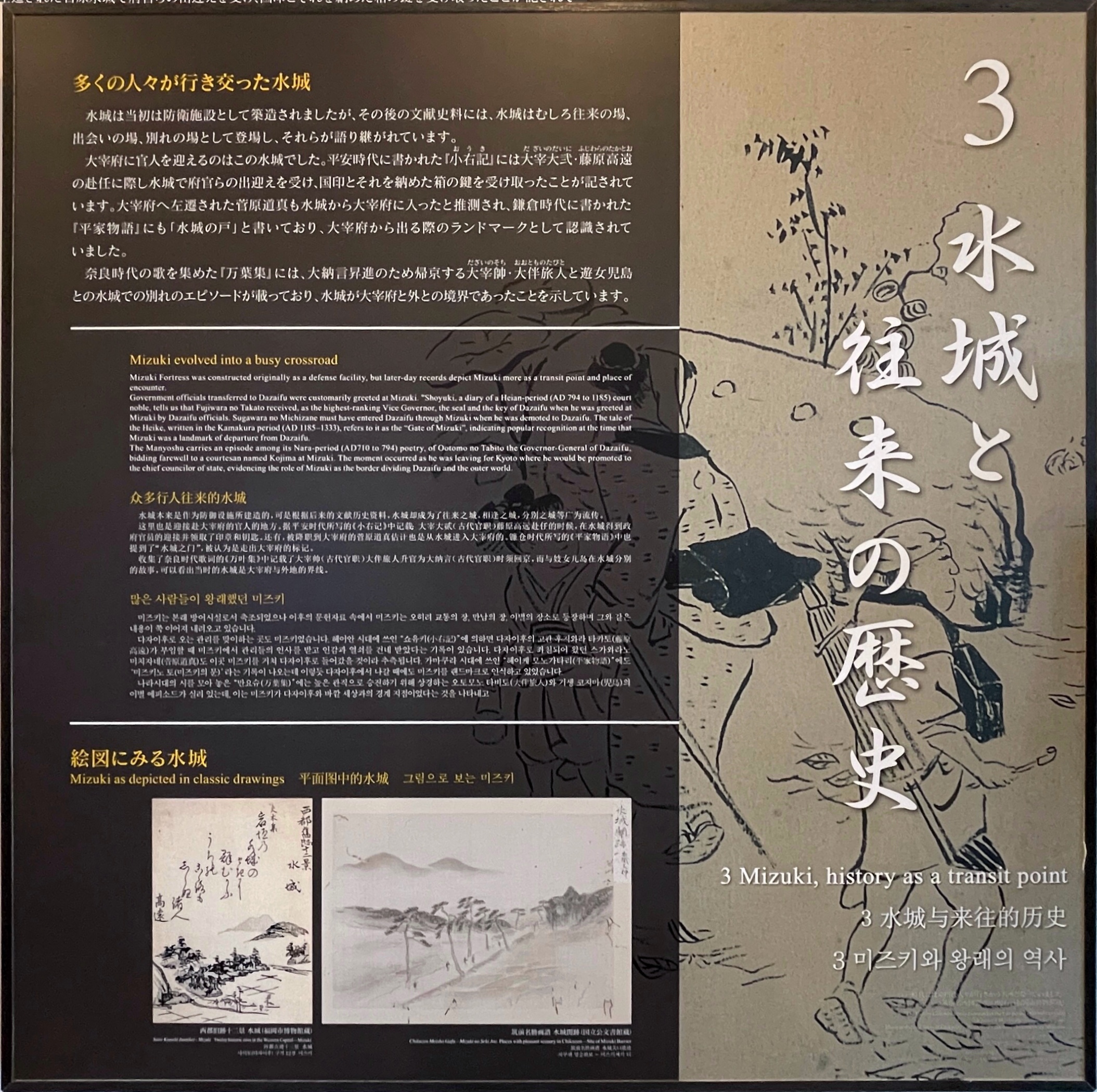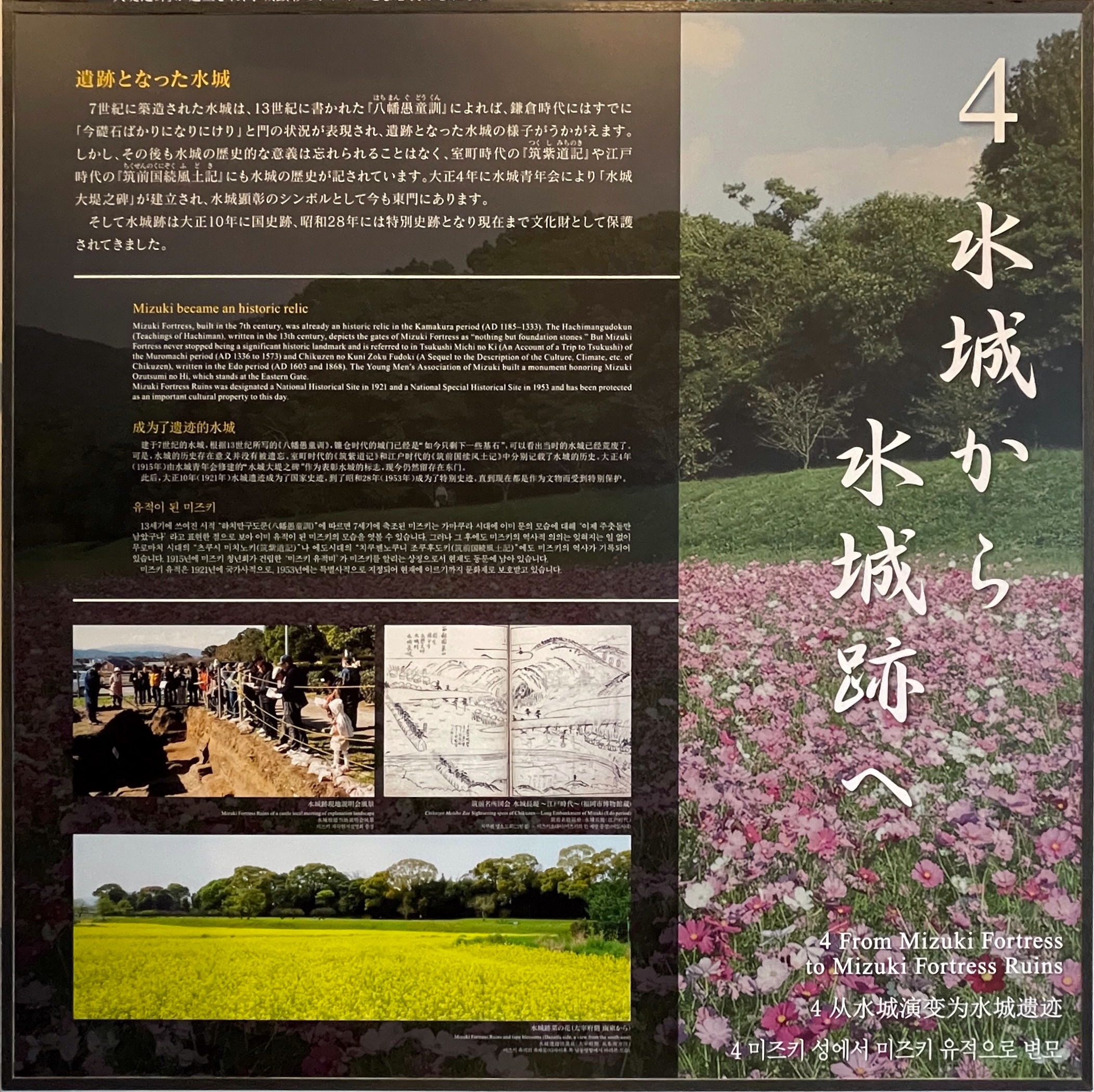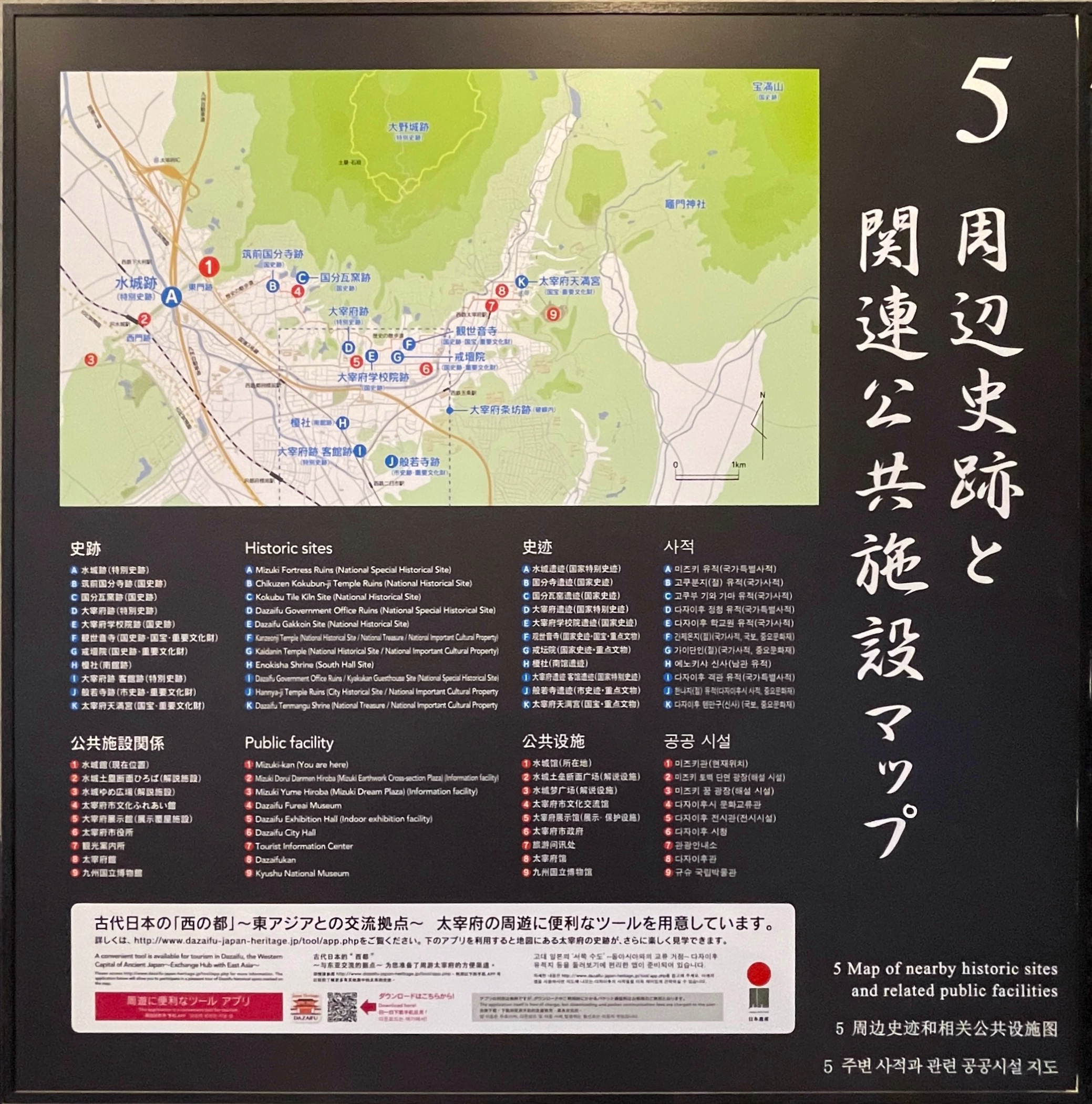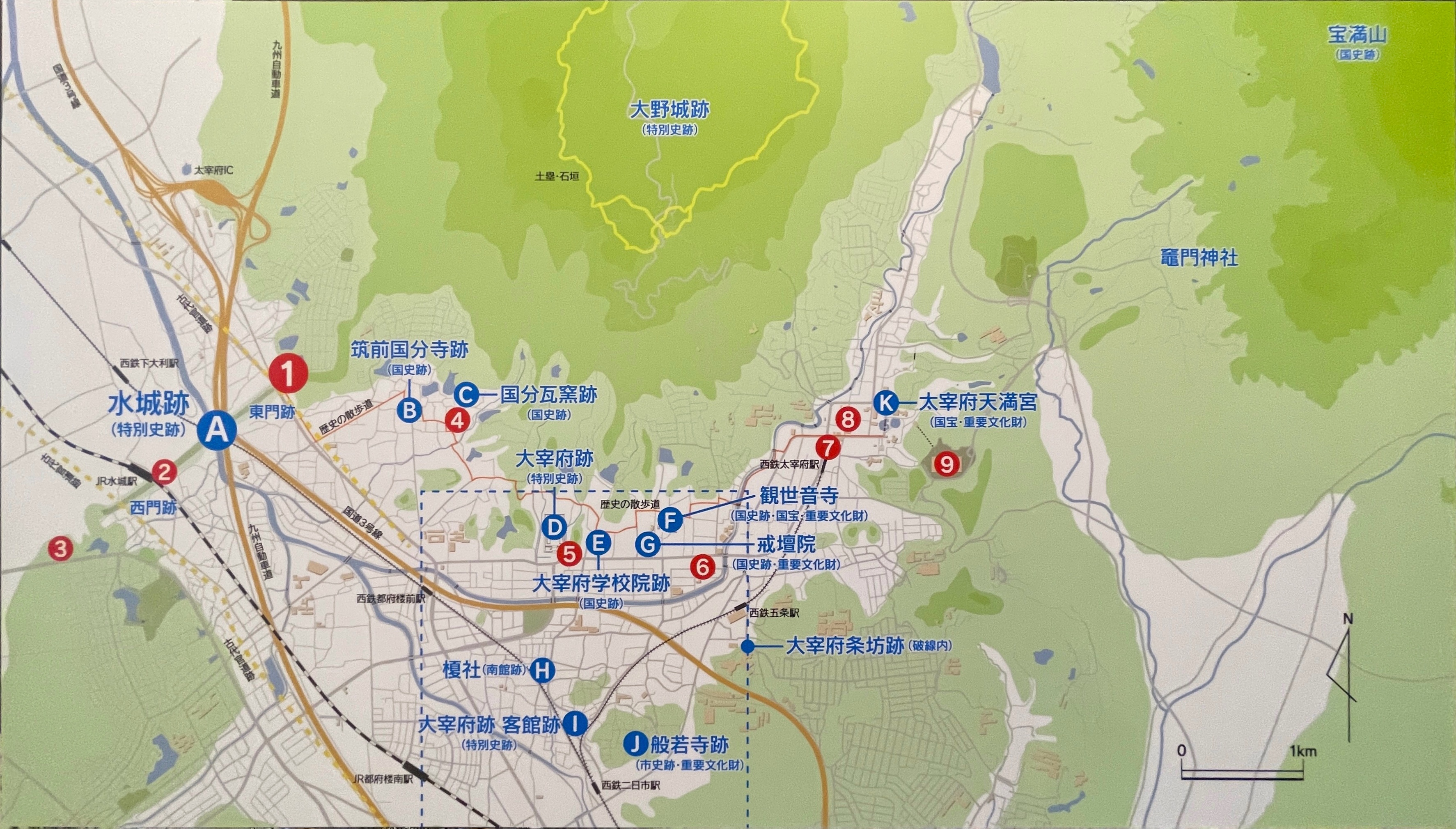 Current Mizuki can climb the earthwork.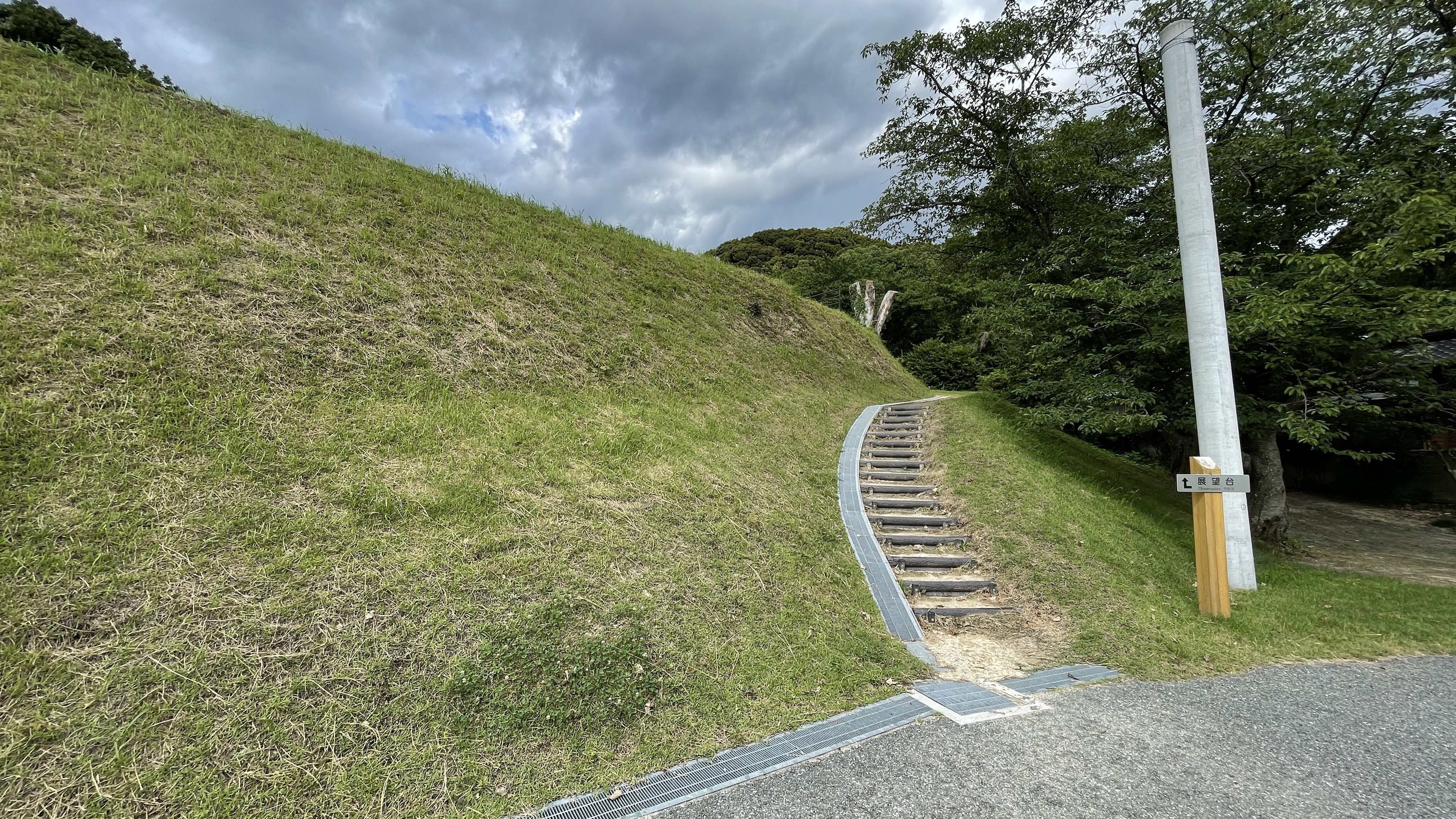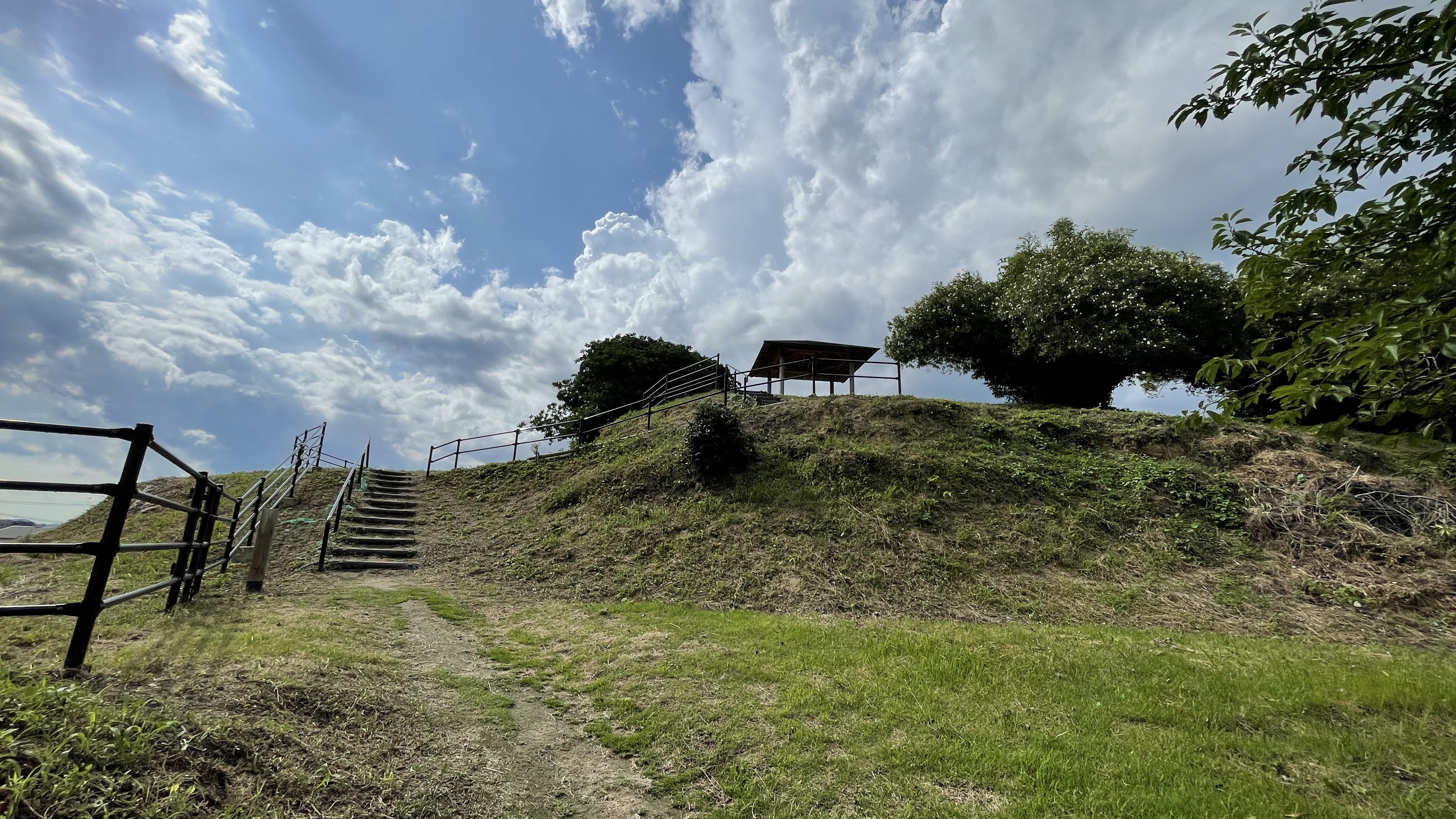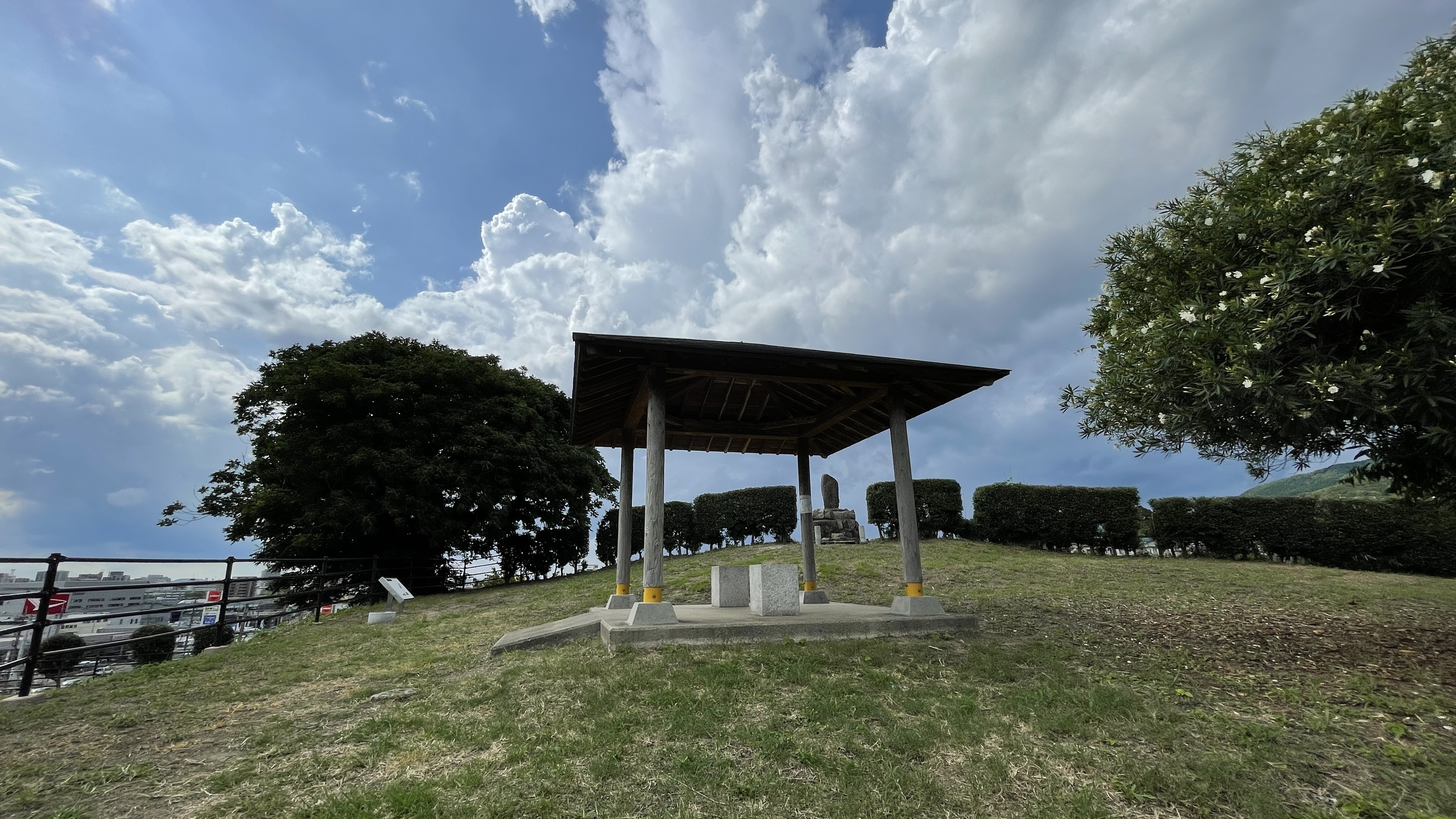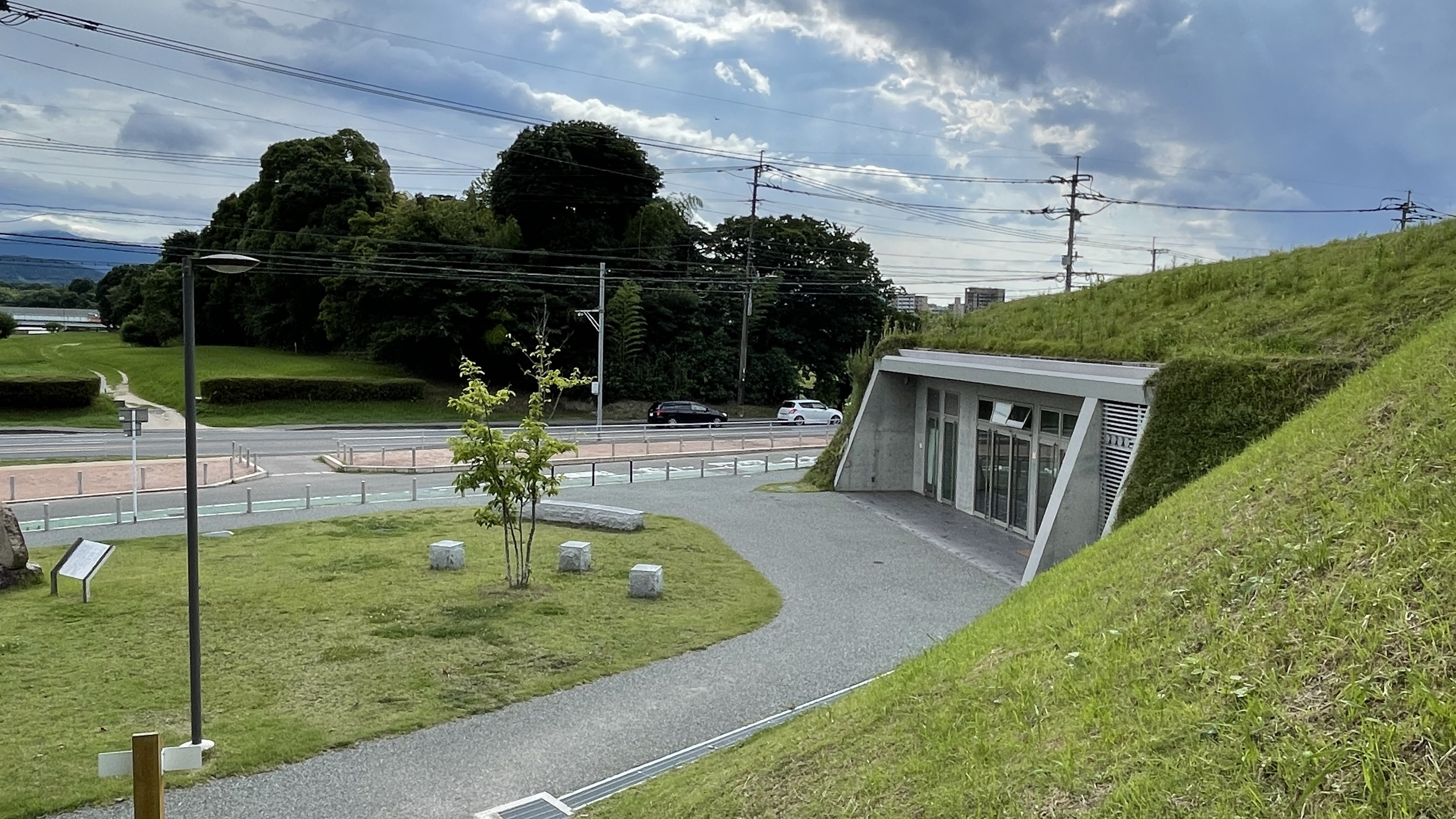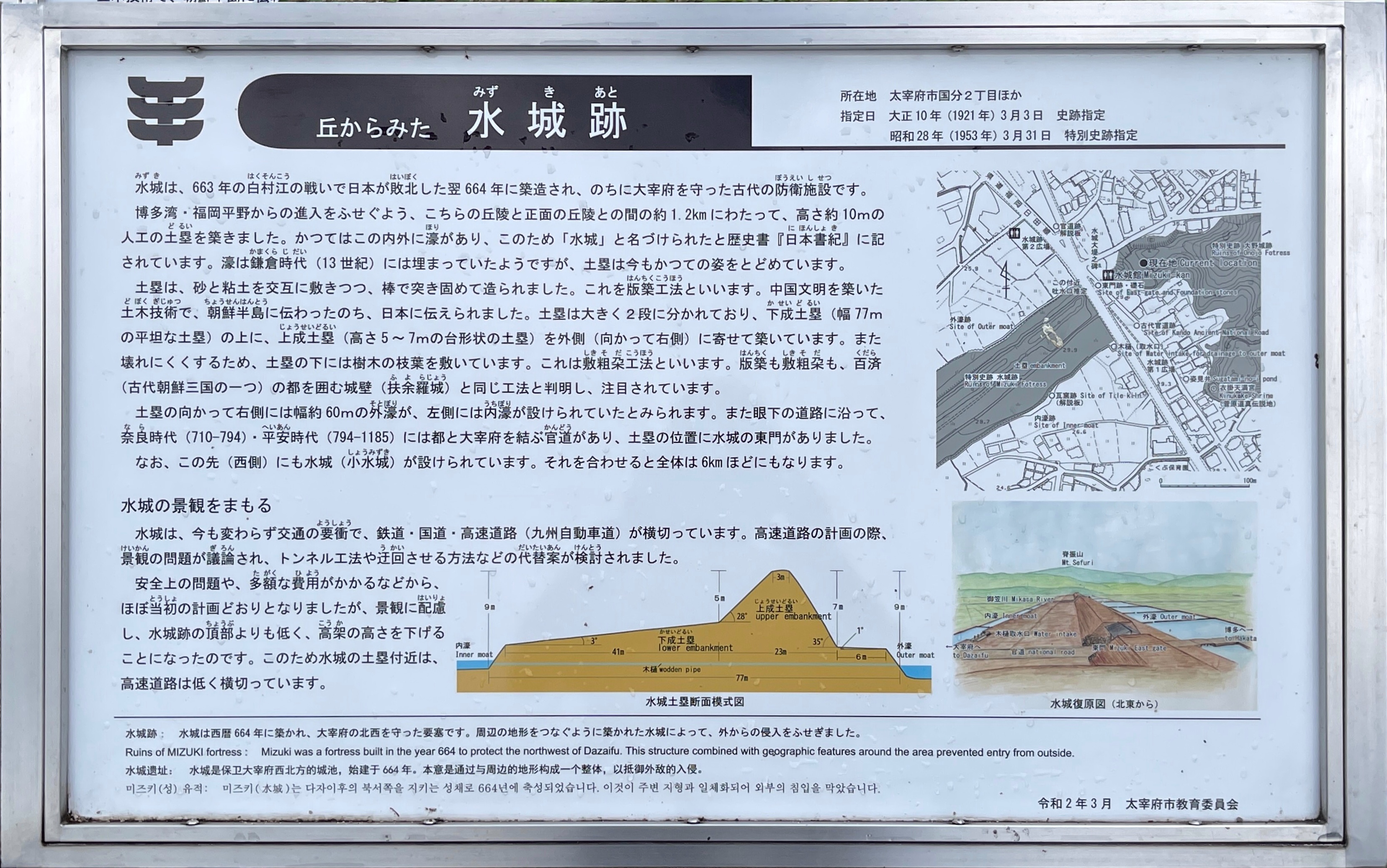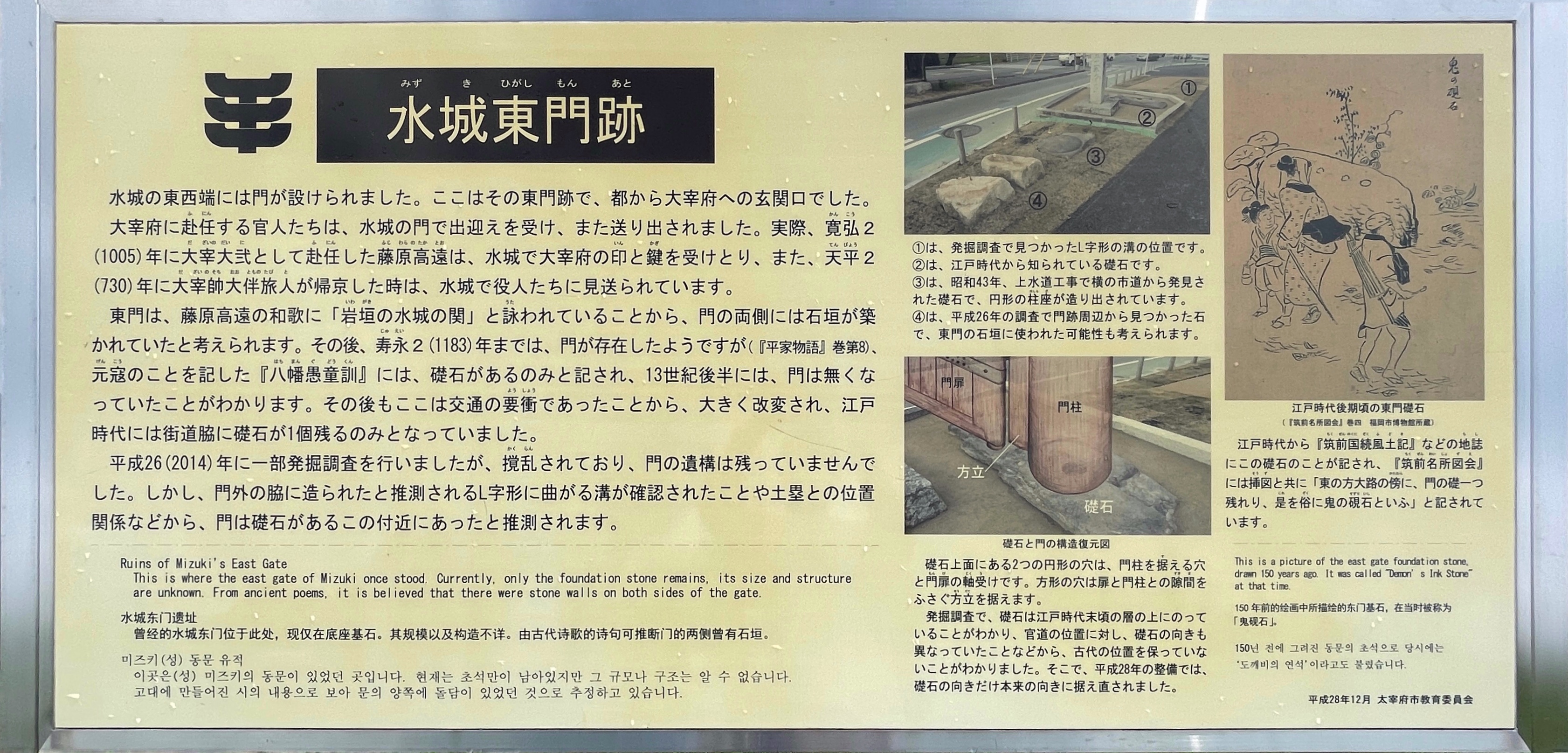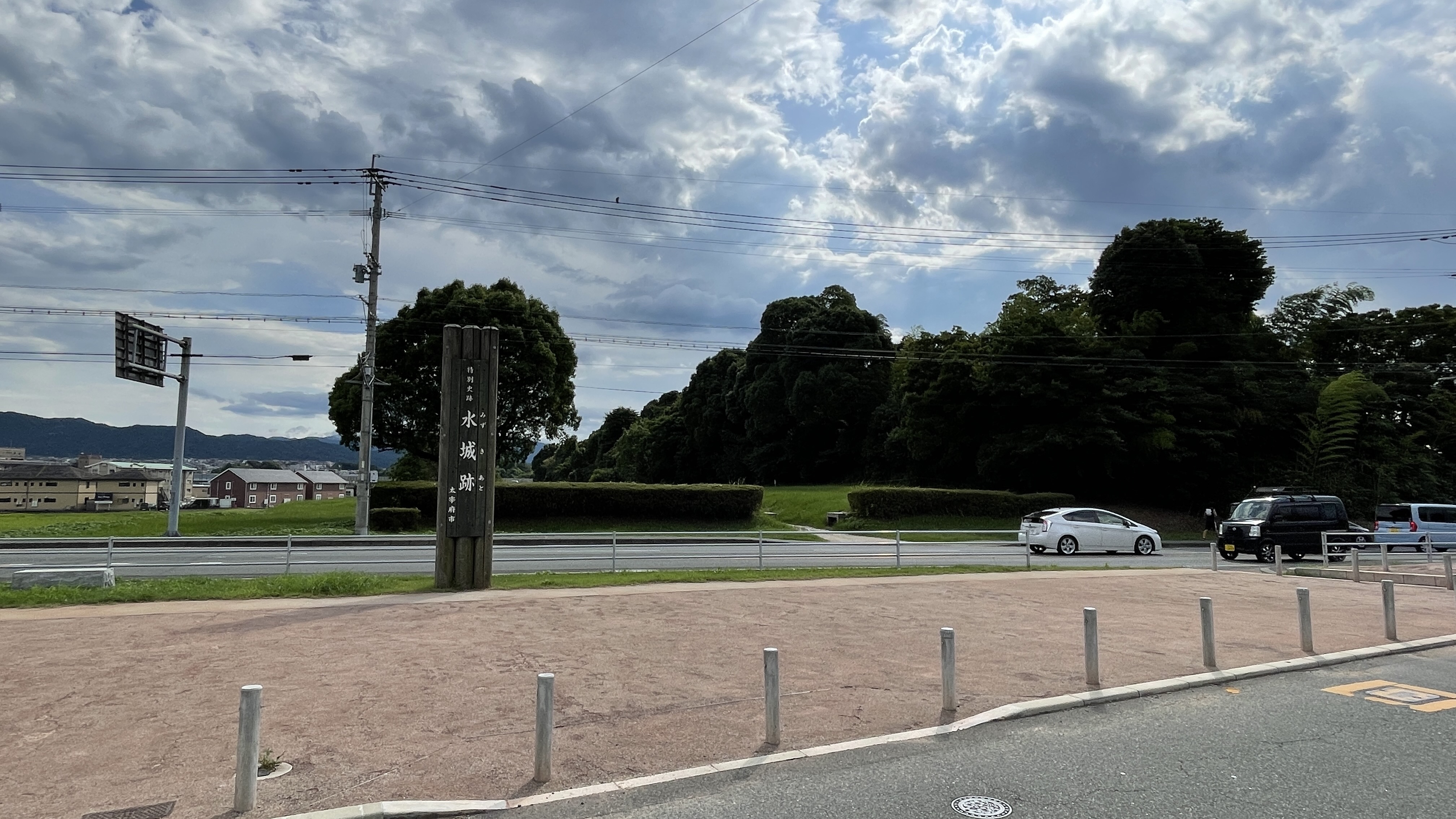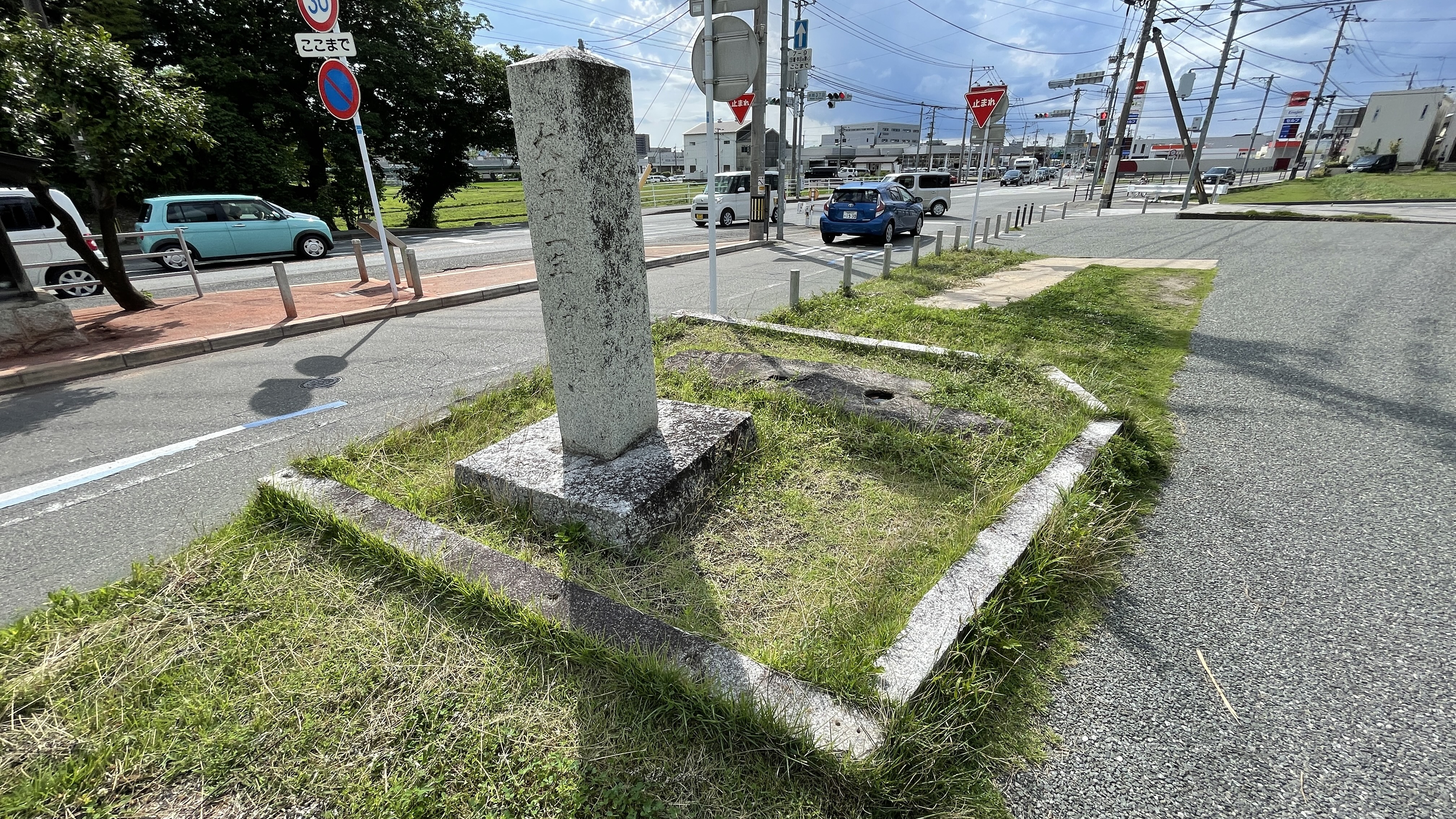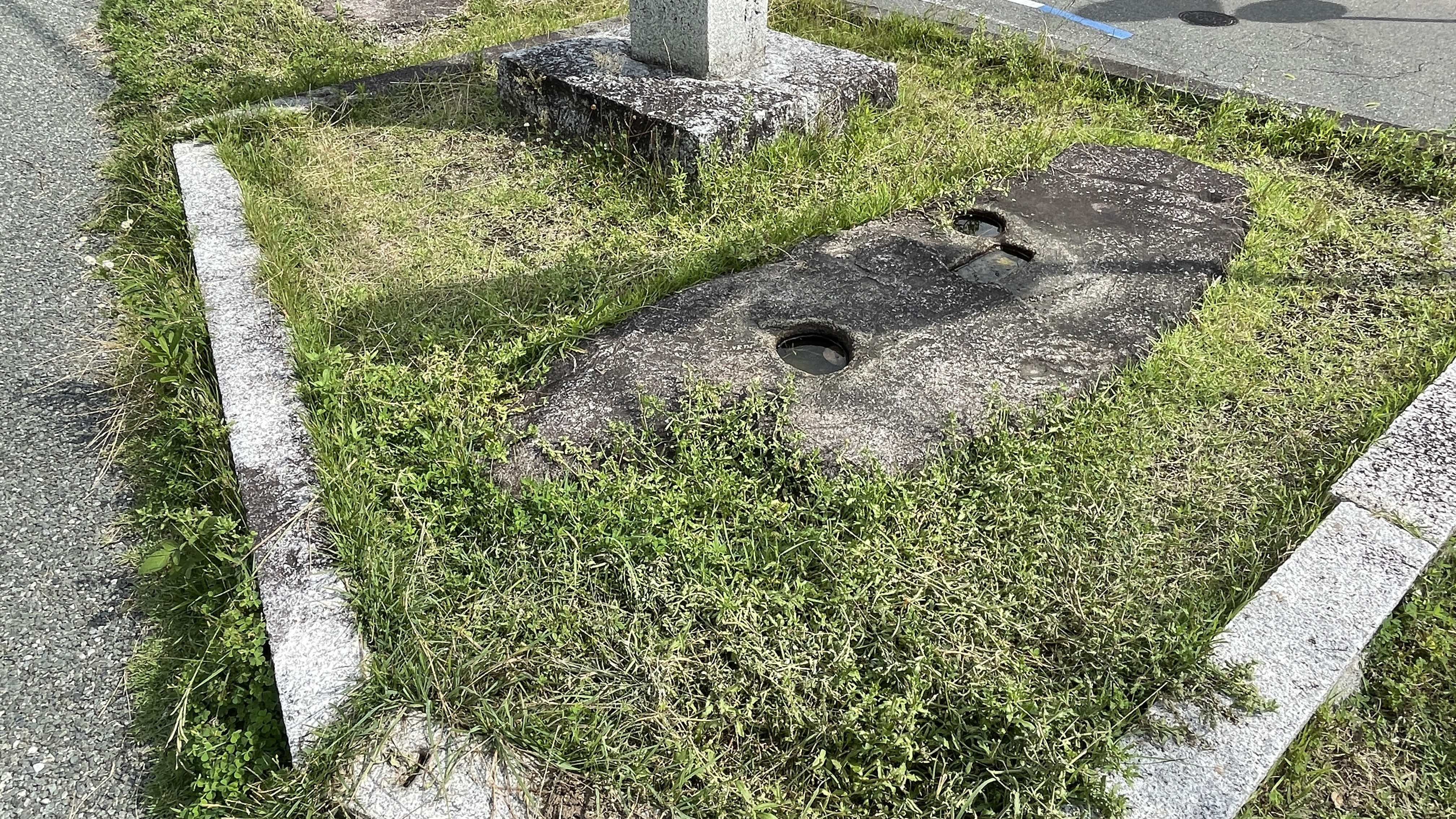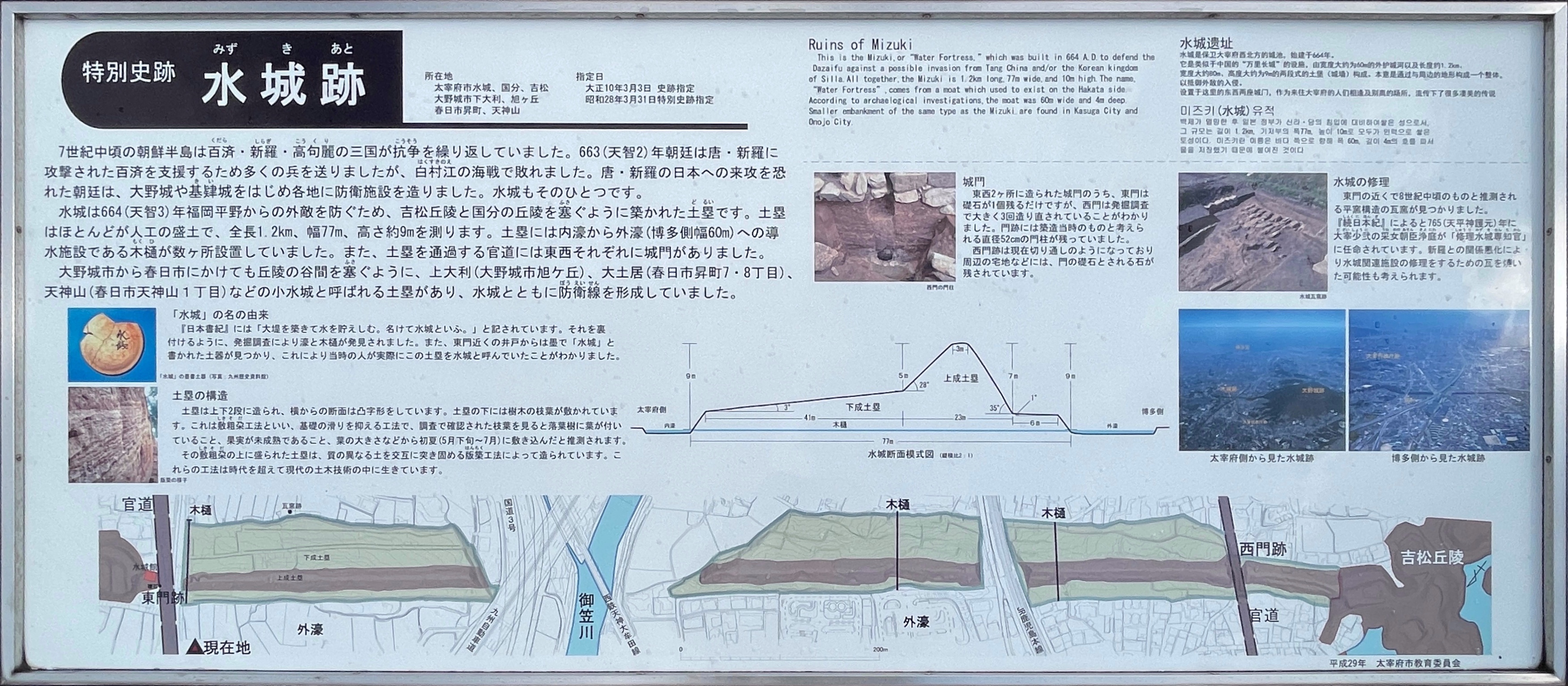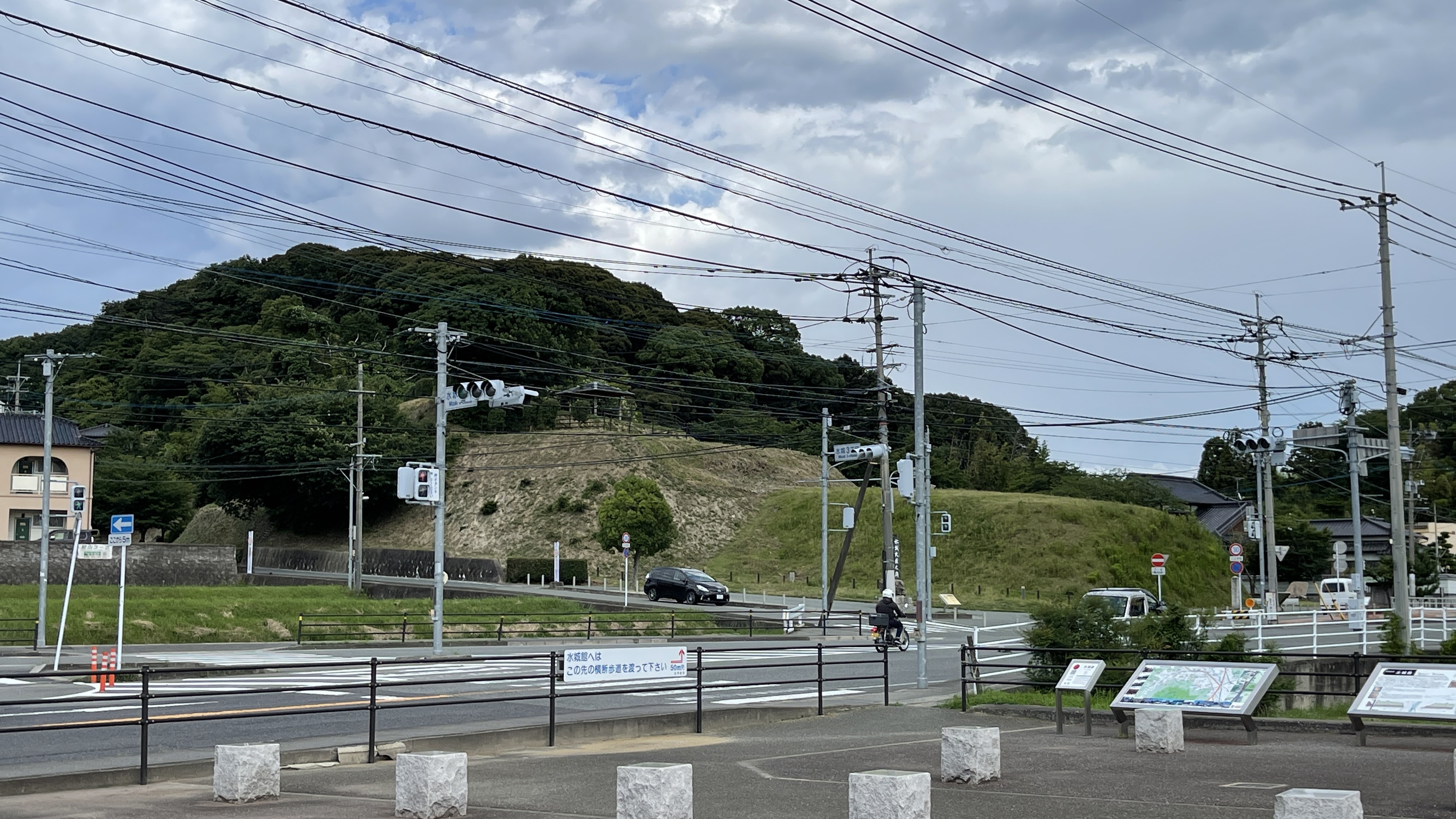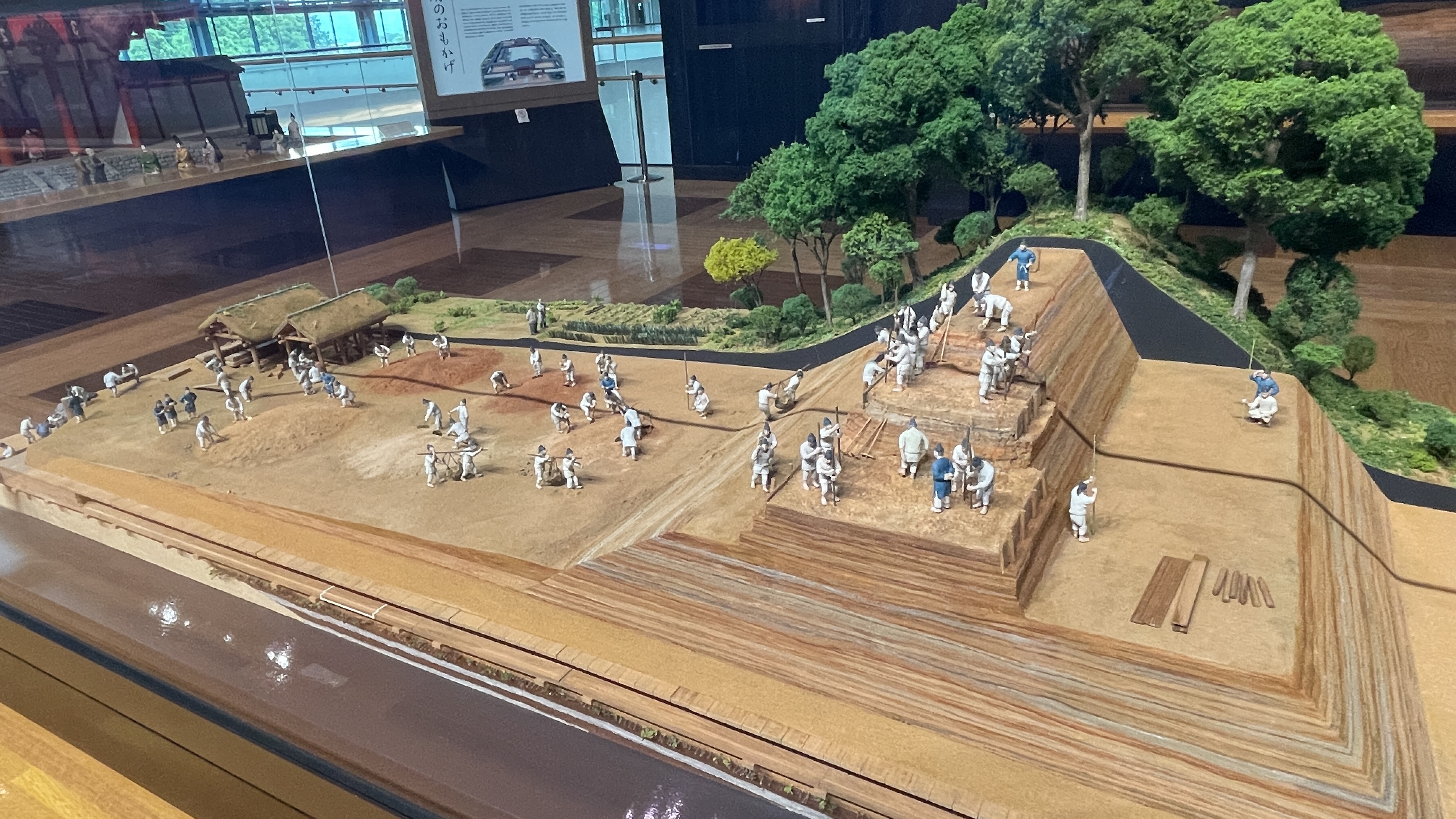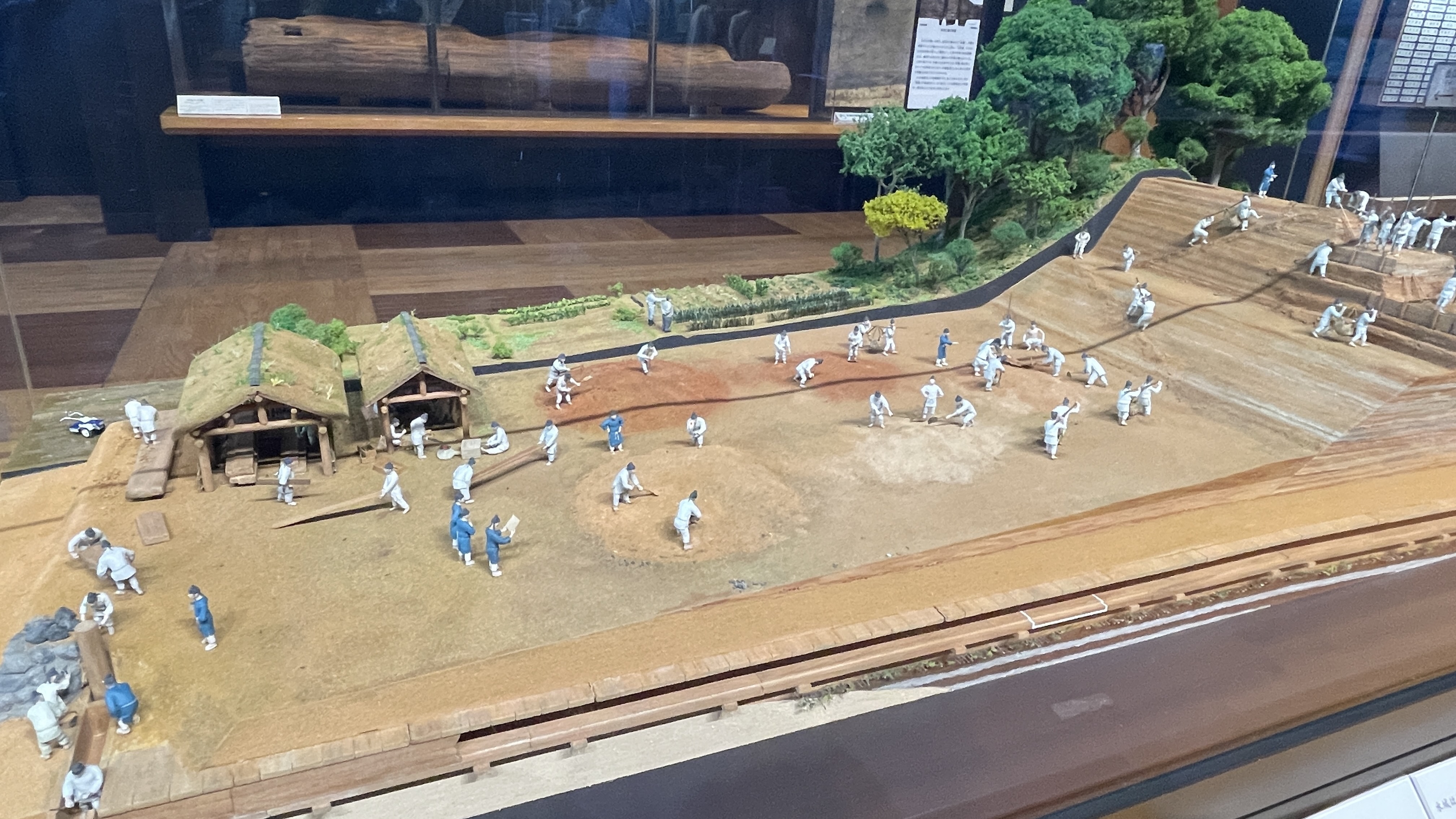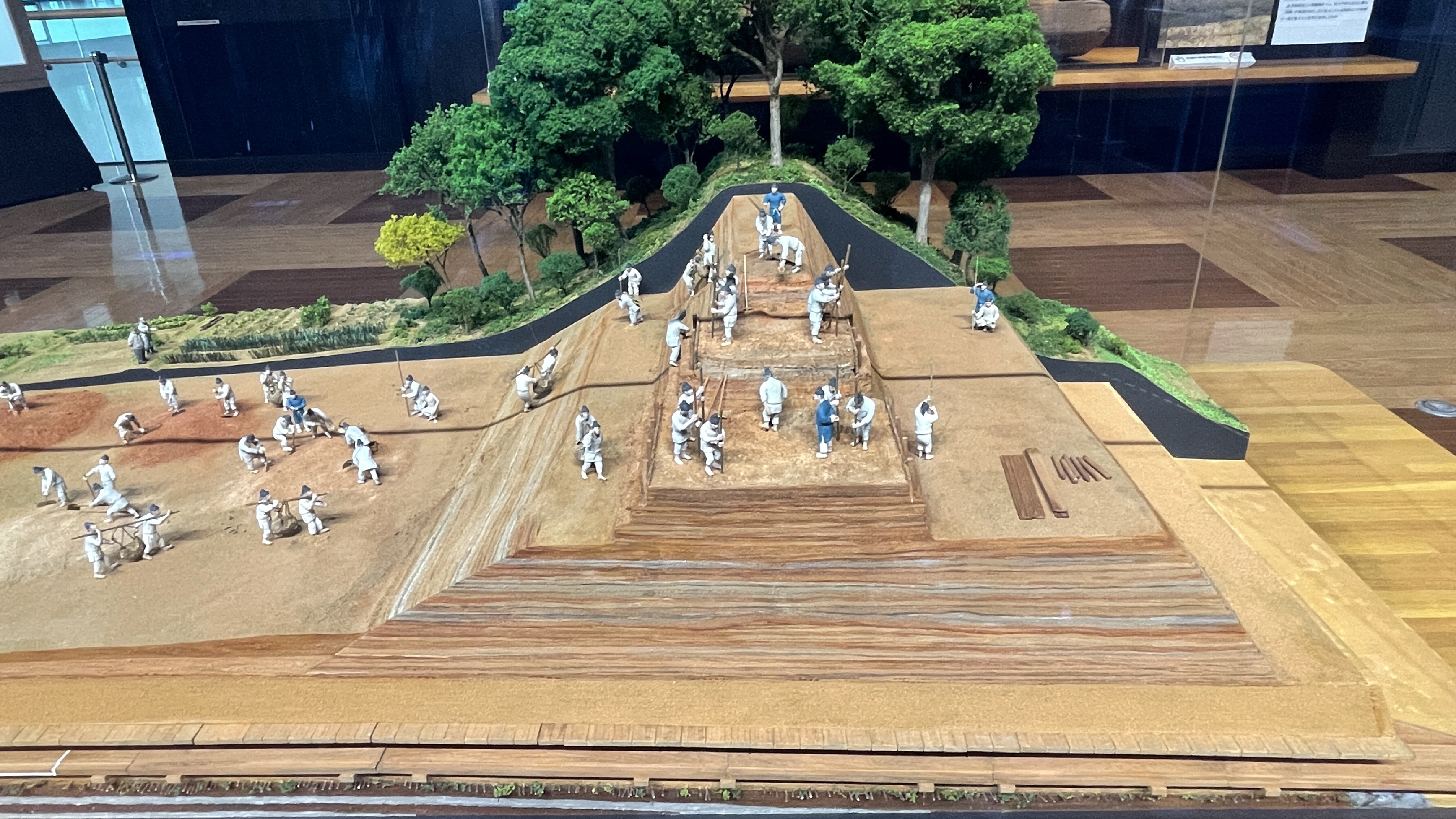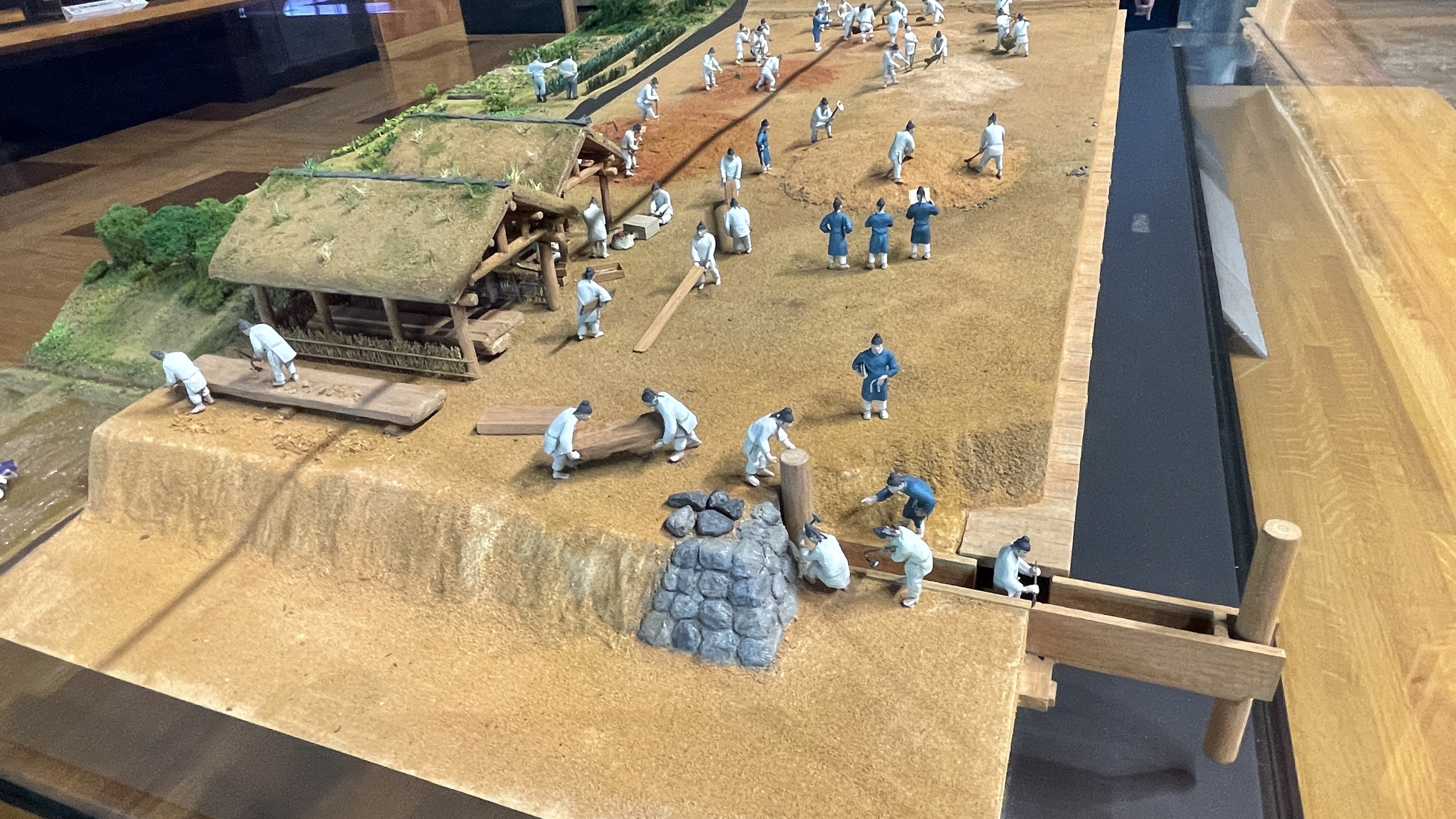 Miyake was one of the ruling systems of the Yamato kingship during the Asuka period (7th century).
Miyake is a kind of government office and warehouse set up in each region.
This is where local politics and storage of materials were conducted.
In particular, the "Nanotsu-Miyake" in Hakata Bay was used for trading in addition to its regular business.
It was also a facility that possessed military power to guard against threats from the Korean Peninsula.
After the defeat of Japan in the Battle of Baekgang in 662, Japan had to prepare for the attack of Tang and Silla.
Therefore, in 665, the political and military functions of Nanotsu-Miyake were transferred to Dazaifu, and the defense of Dazaifu was fortified with Mizuki.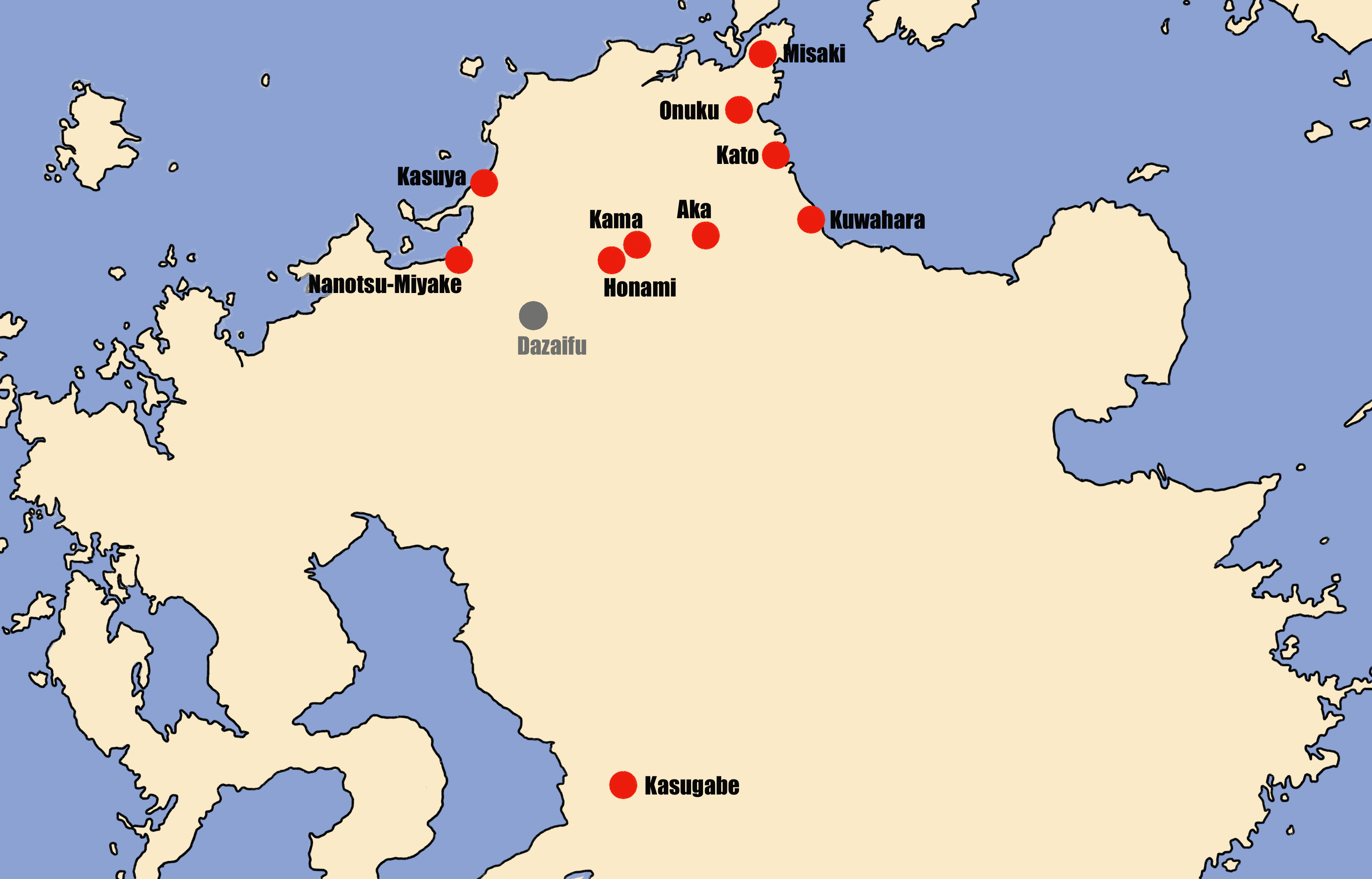 Here is a page that introduces "Miyake".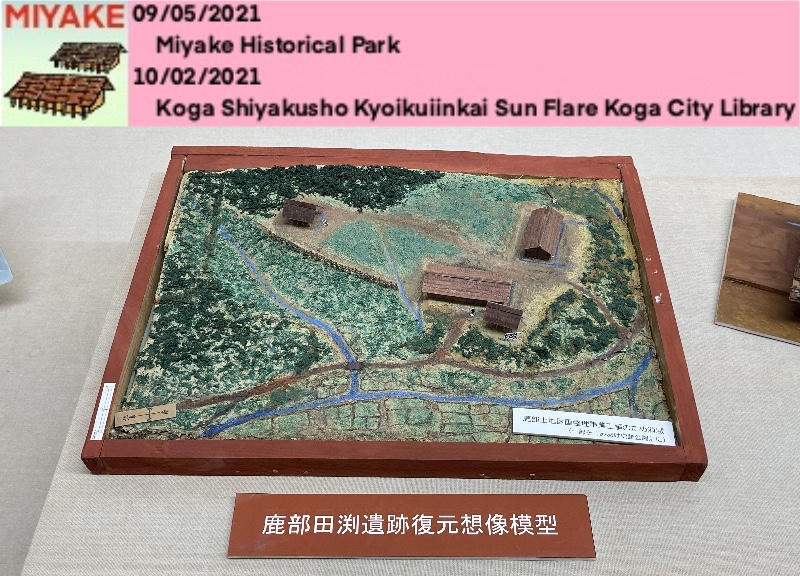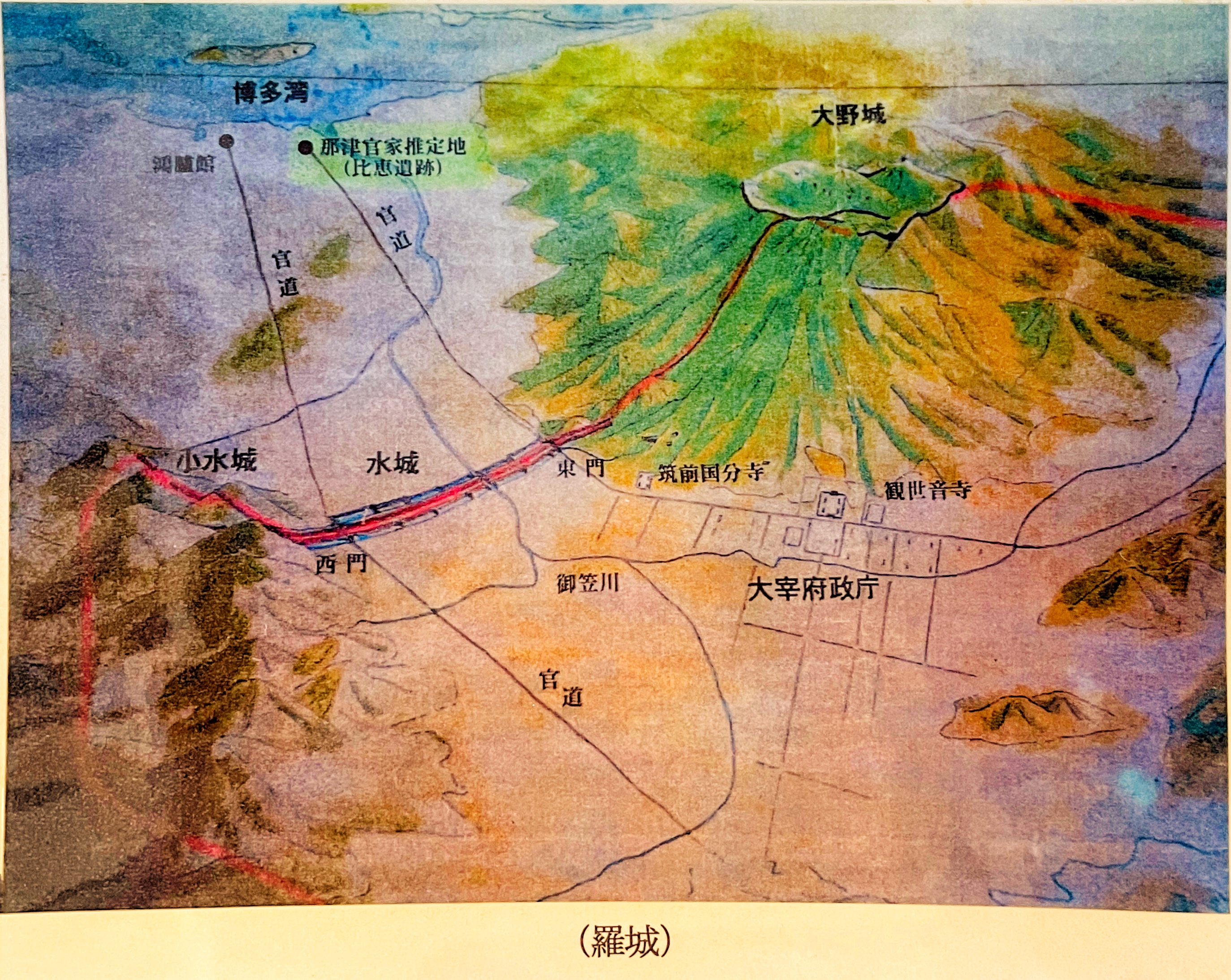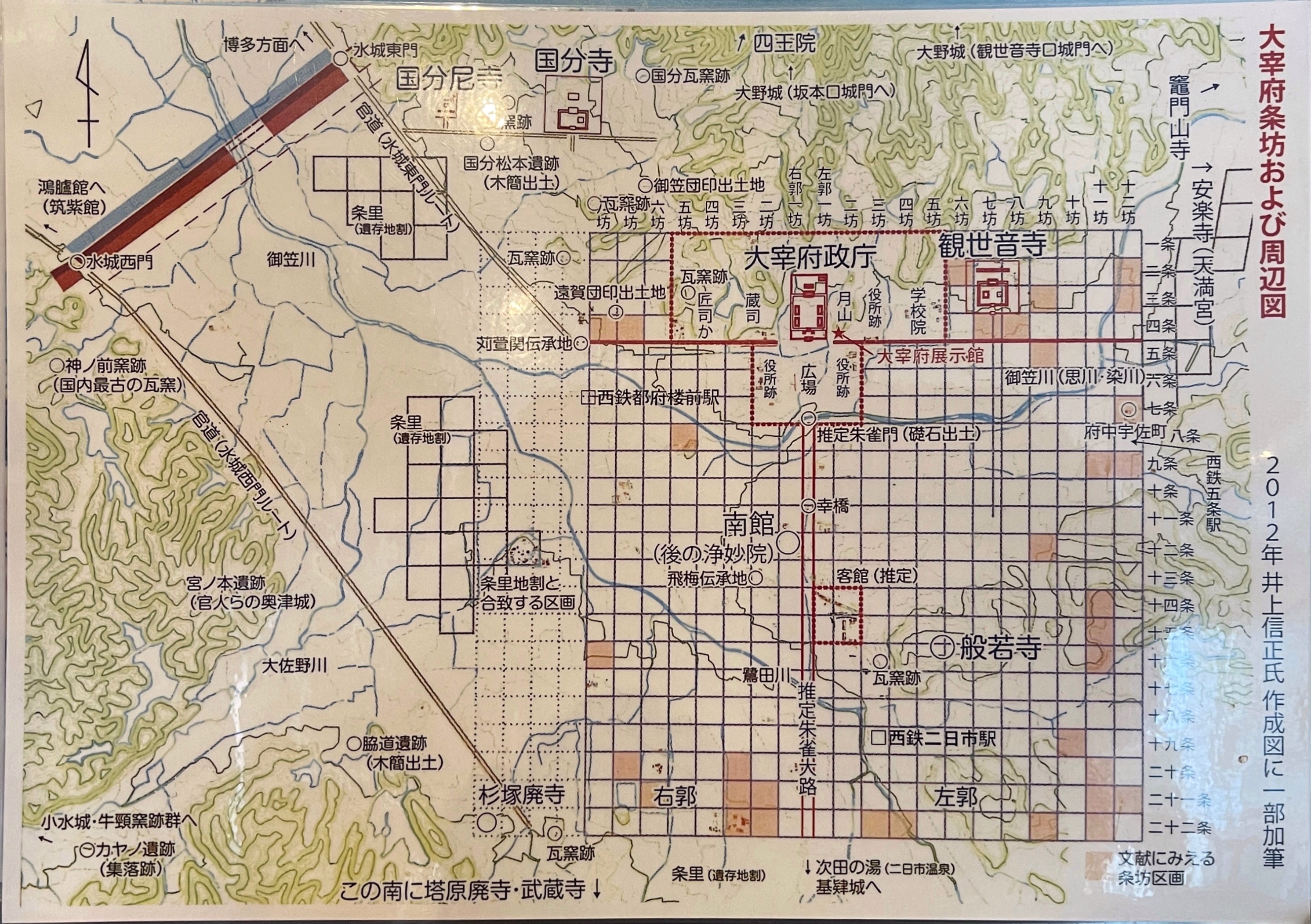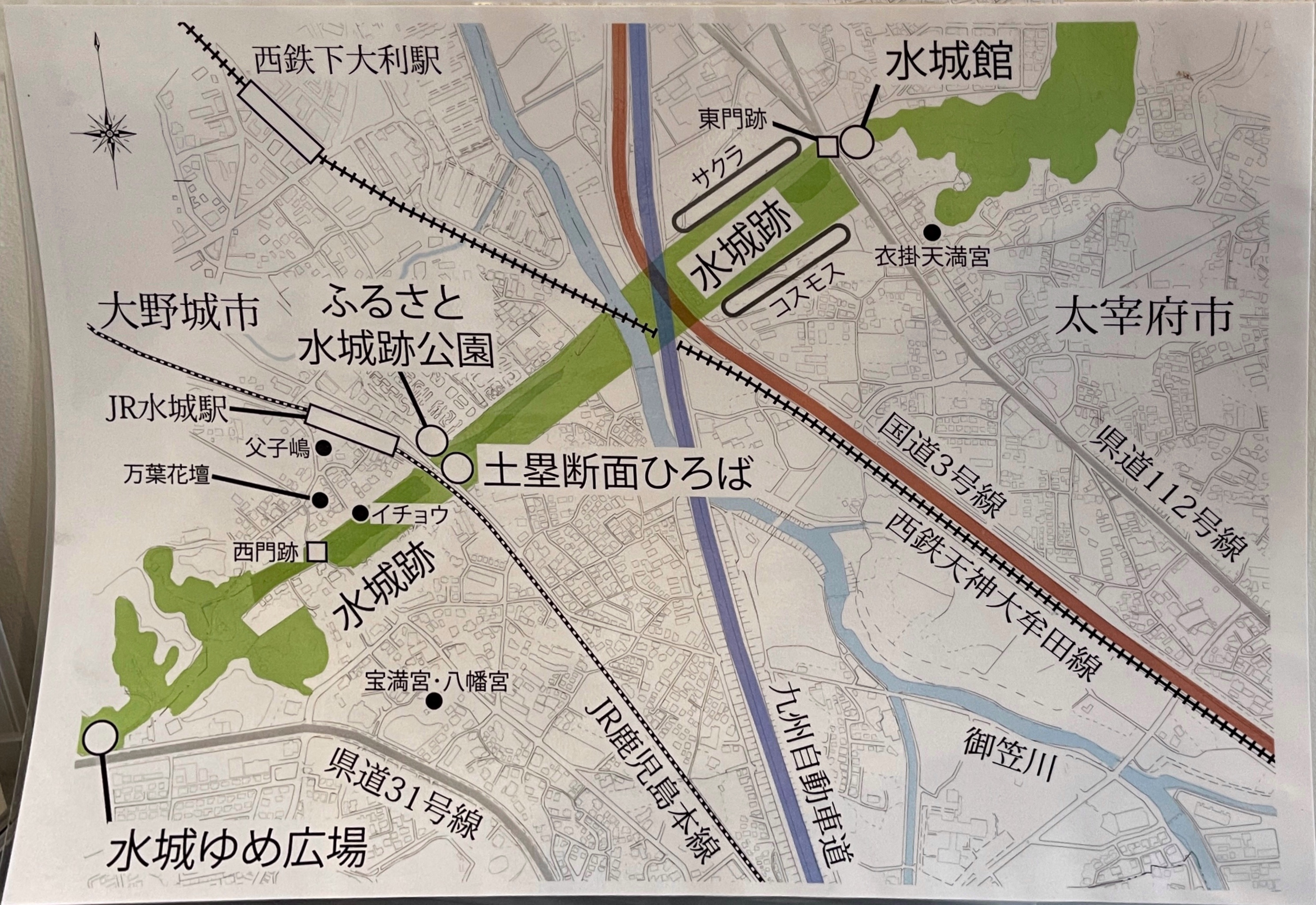 Related spots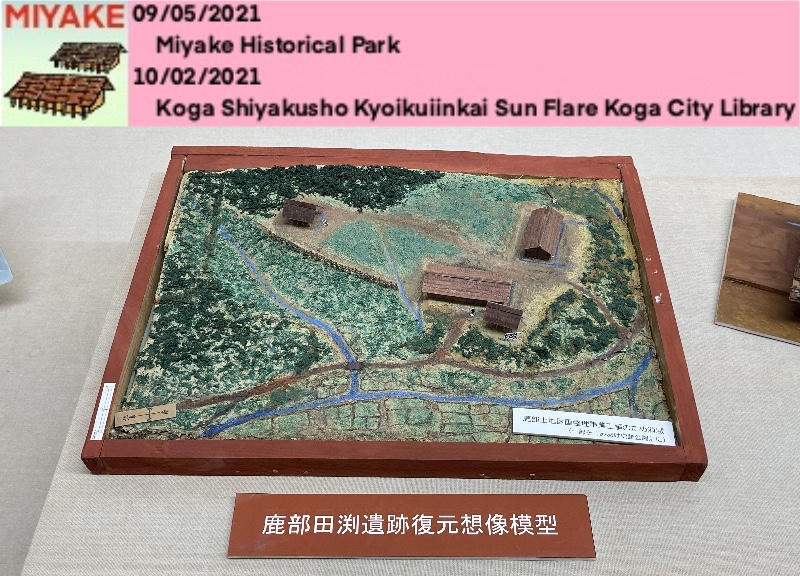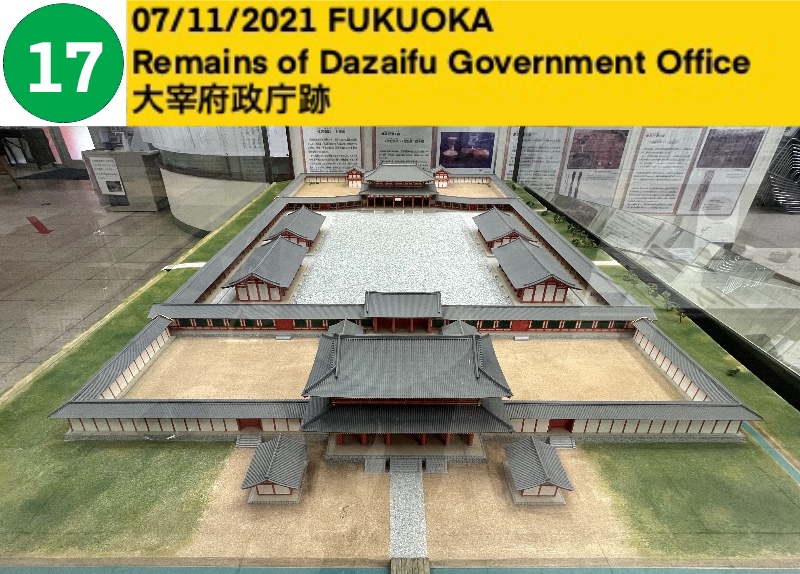 ---------+---------+---------+---------+---------+---------

Mizuki Museum
2-17 Kokubu,Dazaifu-shi,Fukuoka-ken
818-0132 Japan

Home Page : https://www.kotodazaifu.net/mizukikan
TEL : +81-92-555-8455




#Japan
#Japanese
#Travel
#Sightseeing
#tourism
#garden
#Museums
#scenery
#Landscape
#shrine
#temple
#church
#castle
#
#view
#historical facilities
#shrinesandtemples
#日本
#観光
#旅行
#日本庭園
#博物館
#神社
#寺
#景観
#城
#教会
#Kyu-Kurauchi-Tei
#KyuKurauchiTei
#kyukurauchitei
#旧藏内邸
#旧蔵内邸
#FormerResidenceofDen-EmonIto
#旧伊藤伝右衛門邸
#菅公歴史館
#Kanko Historical Museum
#Kanko
#岩戸山
#iwatoyama
#いわいの郷
#iwainogo
#筑紫
#chikushi
#tsukushi
#筑紫君
#chikushinokimi
#磐井
#iwai
#筑紫君磐井
#chikushinokimiiwai
#tsukushinokimiiwai
#八女
#yame
#yamecity
#弥生
#yayoi
#立山山遺跡
#縄文
#jhomon
#玄界灘
#genkaisea
#立野
#大坪
#宿町
#亀ノ甲
#須玖
#岡本
#奴国
#nakoku
#三雲
#井原
#伊都国
#itokoku
#室岡
#古墳
#kofun
#茶ノ木ノ元
#石棺墓
#甕棺墓
#銅鏡
#銅剣
#舶来品
#野田
#土壙墓
#鉾
#青銅器
#西山ノ上
#竪穴住居
#鍛治工房
#北山今小路
#石英斑岩
#銅鉾
#磐井の乱
#雄略
#倭王武
#有明海
#ariakesea
#高句麗
#goguryeo
#百済
#baekje
#新羅
#silla
#伽耶
#kaya
#任那
#mimana
#倭
#ヤマト
#大和
#yamato
#北魏
#beiwai
#宋
#song
#建康
#jiankang
#会稽
#kuaiji
#石人
#石馬
#埴輪
#勾玉
#副葬品
#朝鮮半島
#葛子
#糟屋
#屯倉
#miyake
#那津官家
#natsumiyake
#土師器
#須恵器
#土笛
#足利尊氏
#後醍醐
#南北朝
#水城
#mizuki
#
#
#
#