memo12-40-11

MUSEUM
FUKUOKA
TOTO MUSEUM

If you want to see the image at full size,
save it and see it.
(Confirmed with google chrome)








Visit date - 09/17/2022
Edit date - 09/18/2022










TOTO LTD. was founded in 1917 in Kitakyushu City, Fukuoka Prefecture.
At that time, sewage systems were not yet in place in Japan.
Therefore, the company began manufacturing sanitary products, mainly using ceramics, in the hope that the people of Japan would achieve a healthy and refined lifestyle.

One of TOTO LTD.'s most famous products is the "WASHLET," a toilet seat that can be used to wash one's buttocks.
This product is popular worldwide.

TOTO MUSEUM was established to commemorate the 100th anniversary of TOTO LTD.
The museum explains the spirit and history of the company and the evolution of "Ceramic Sanitary Ware".
The history of tableware production is also explained, as TOTO LTD. also manufactured ceramic tableware.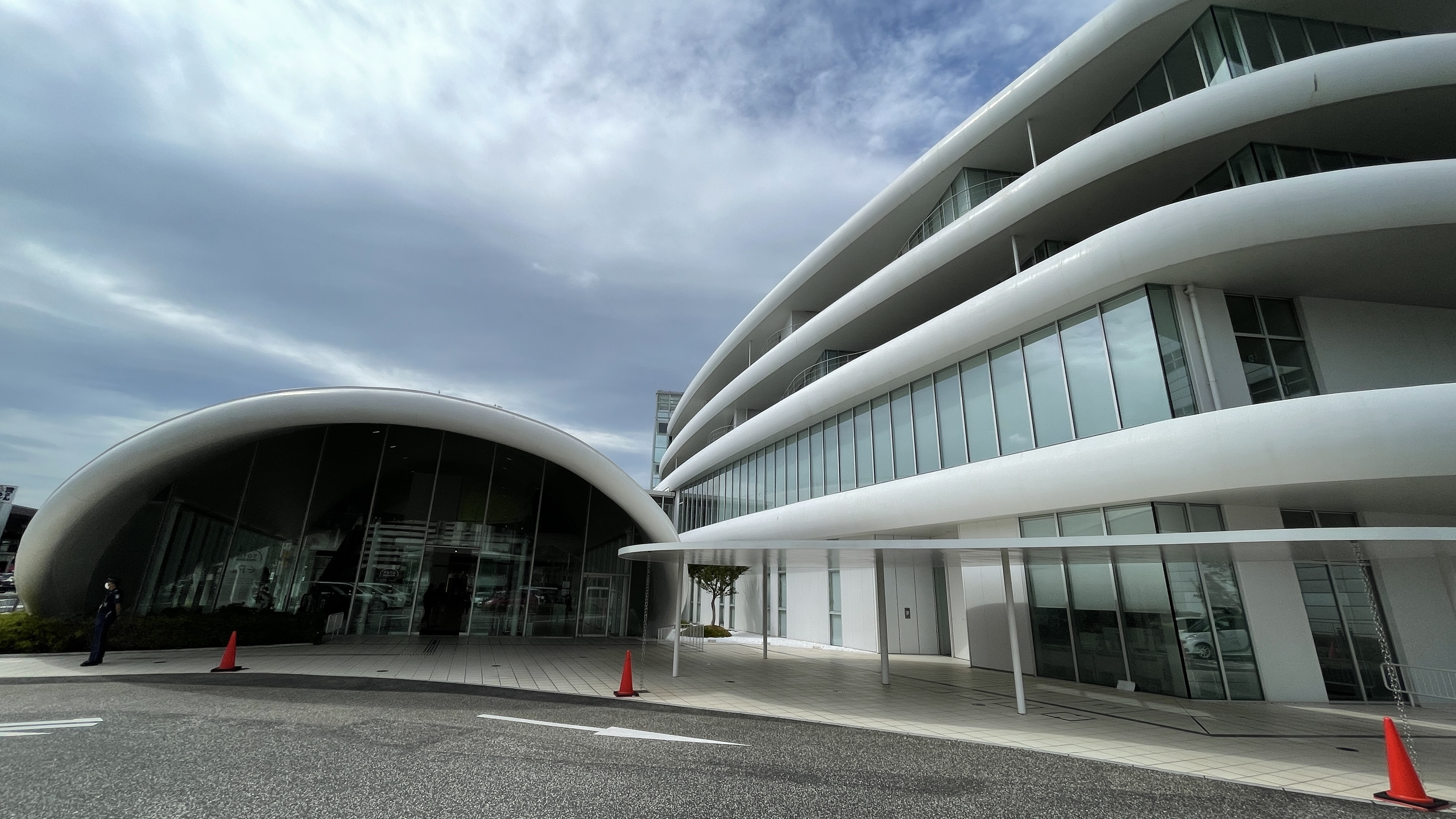 This is a view of the museum interior.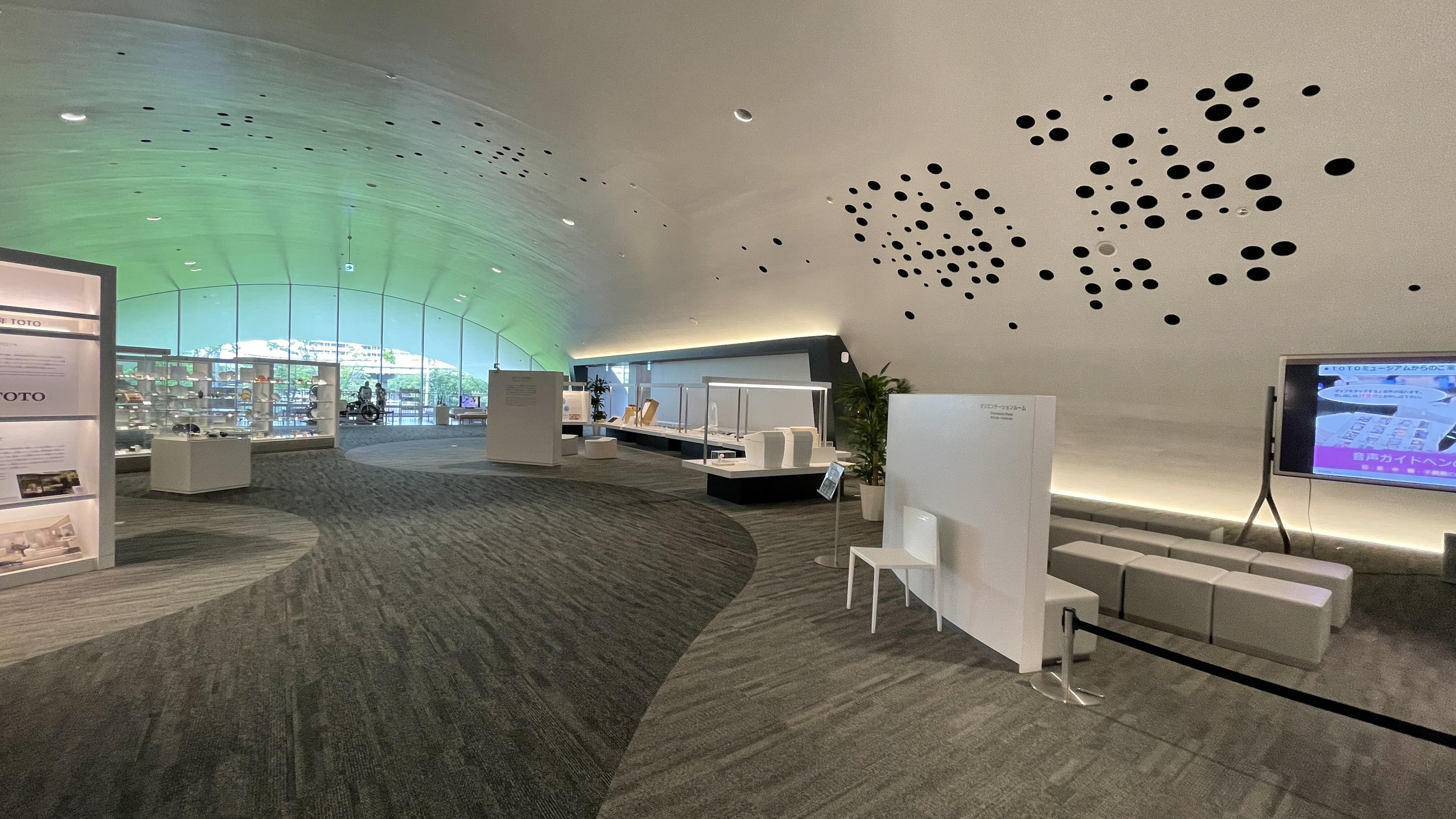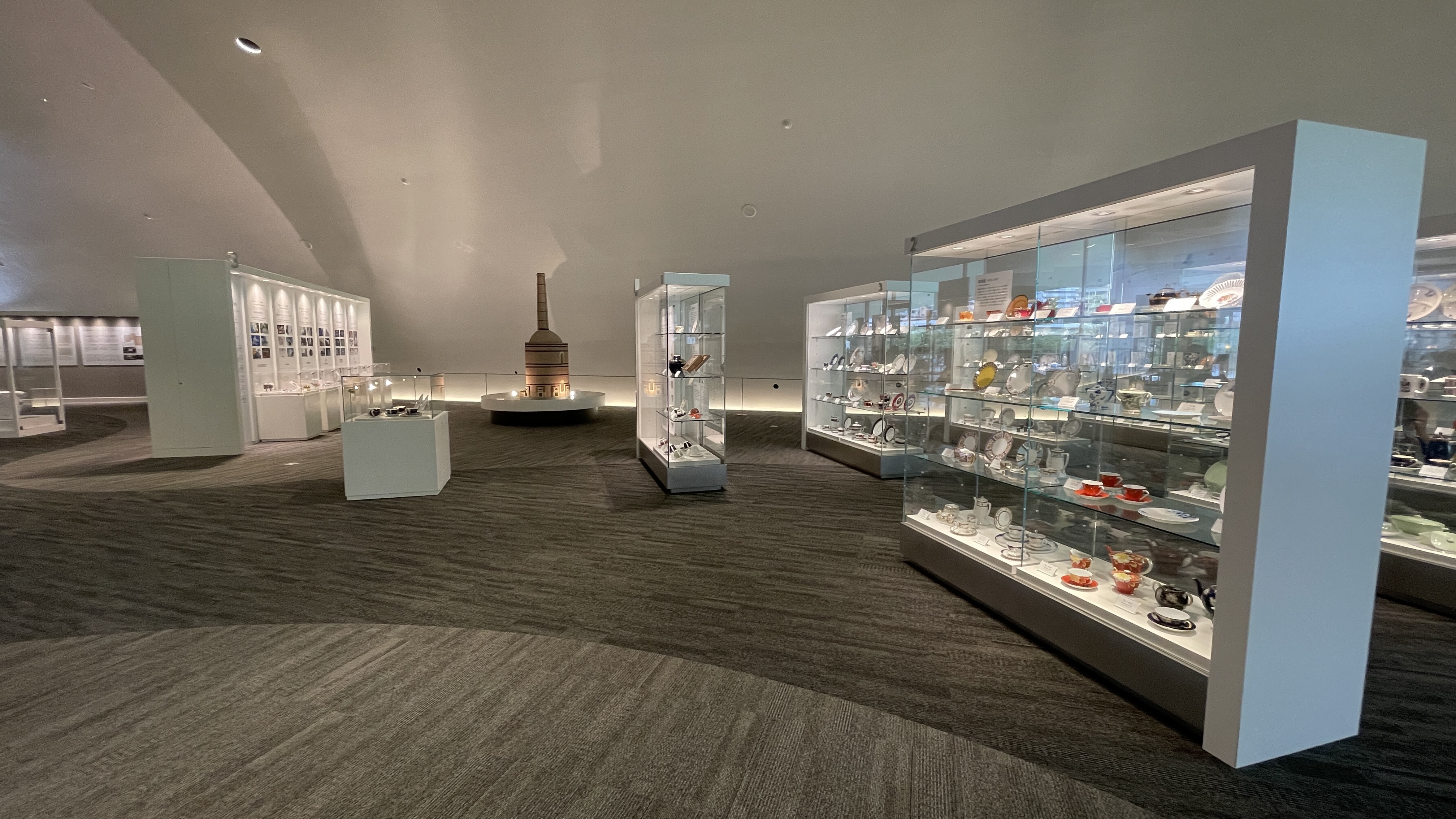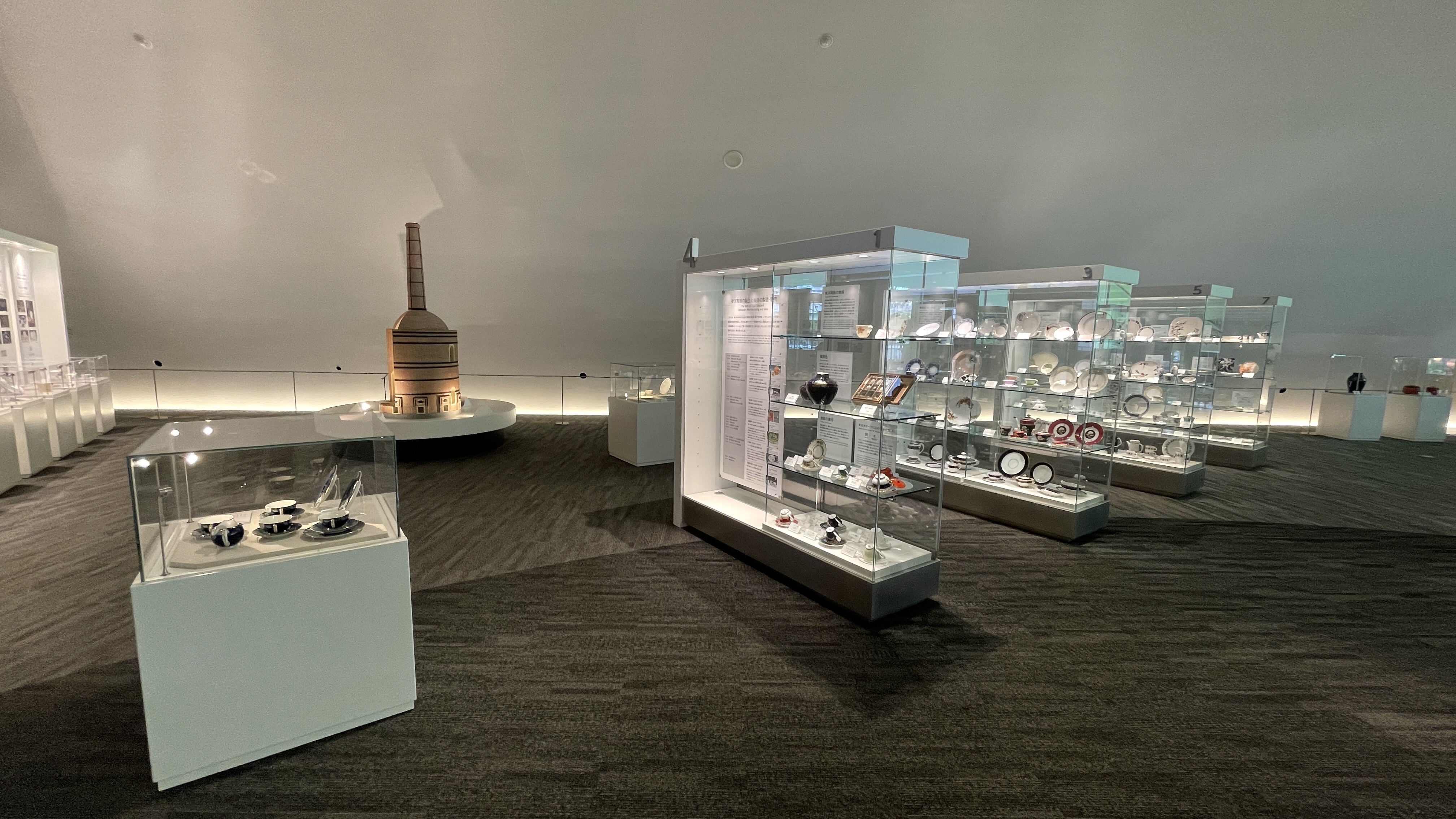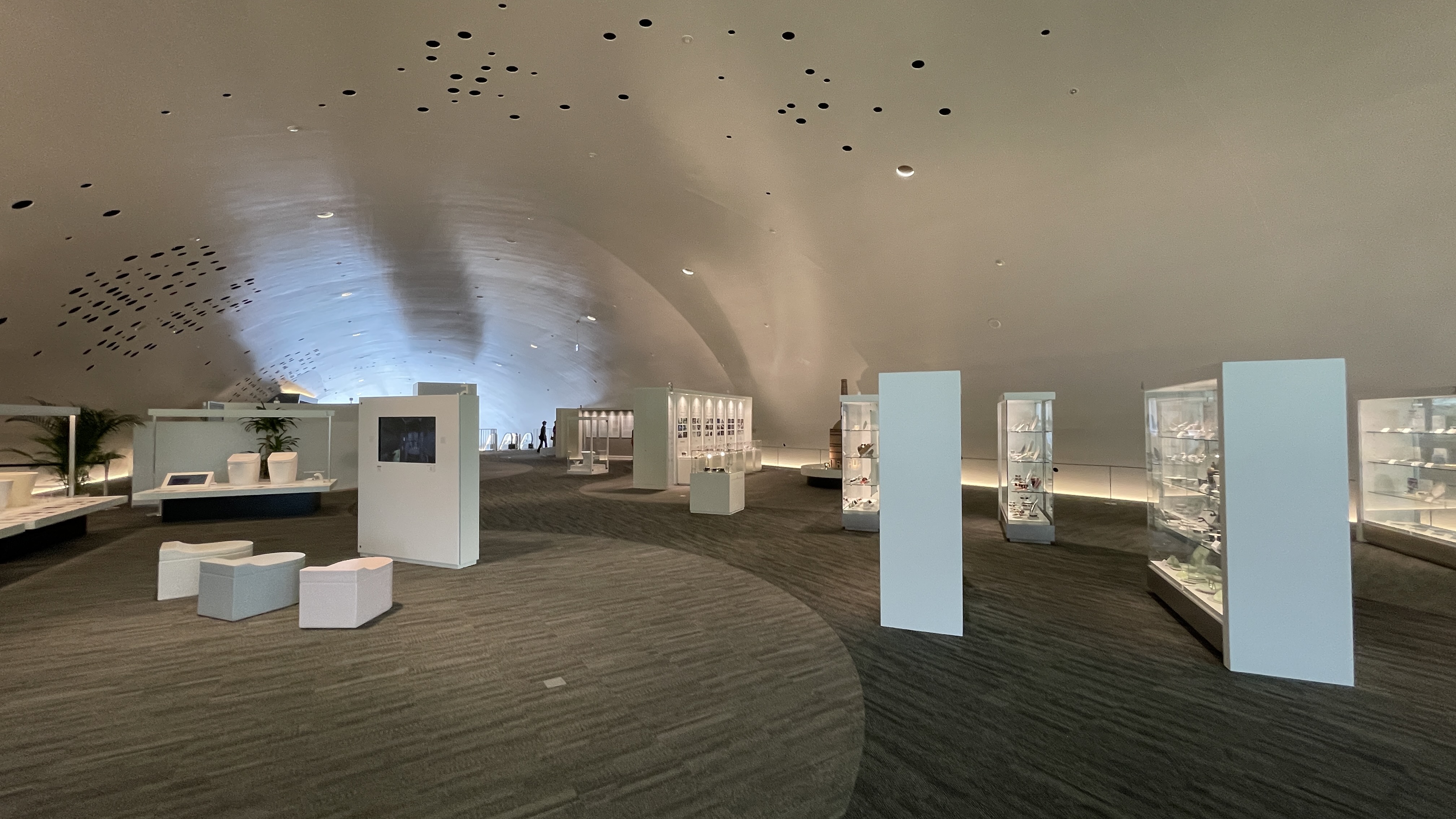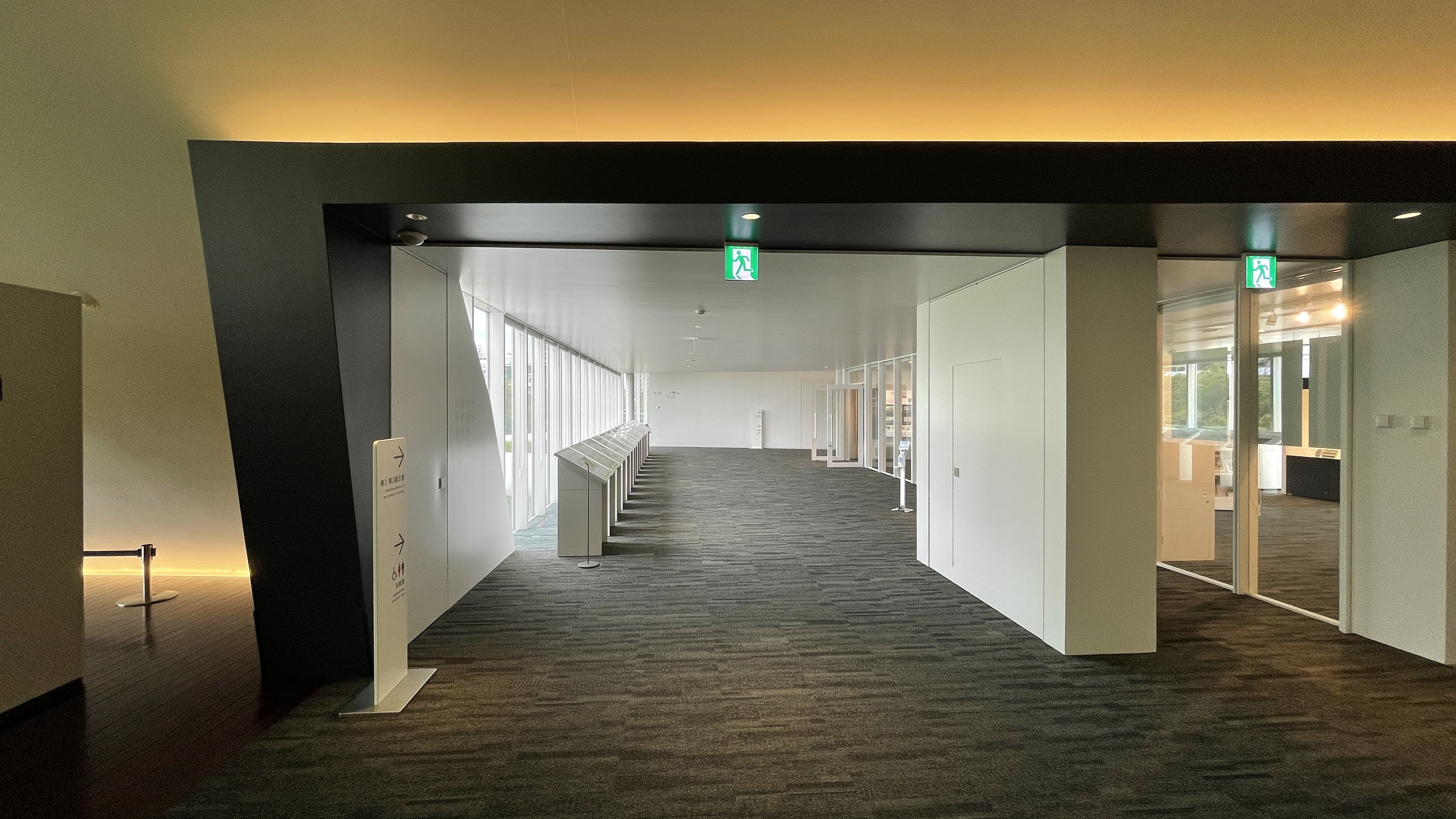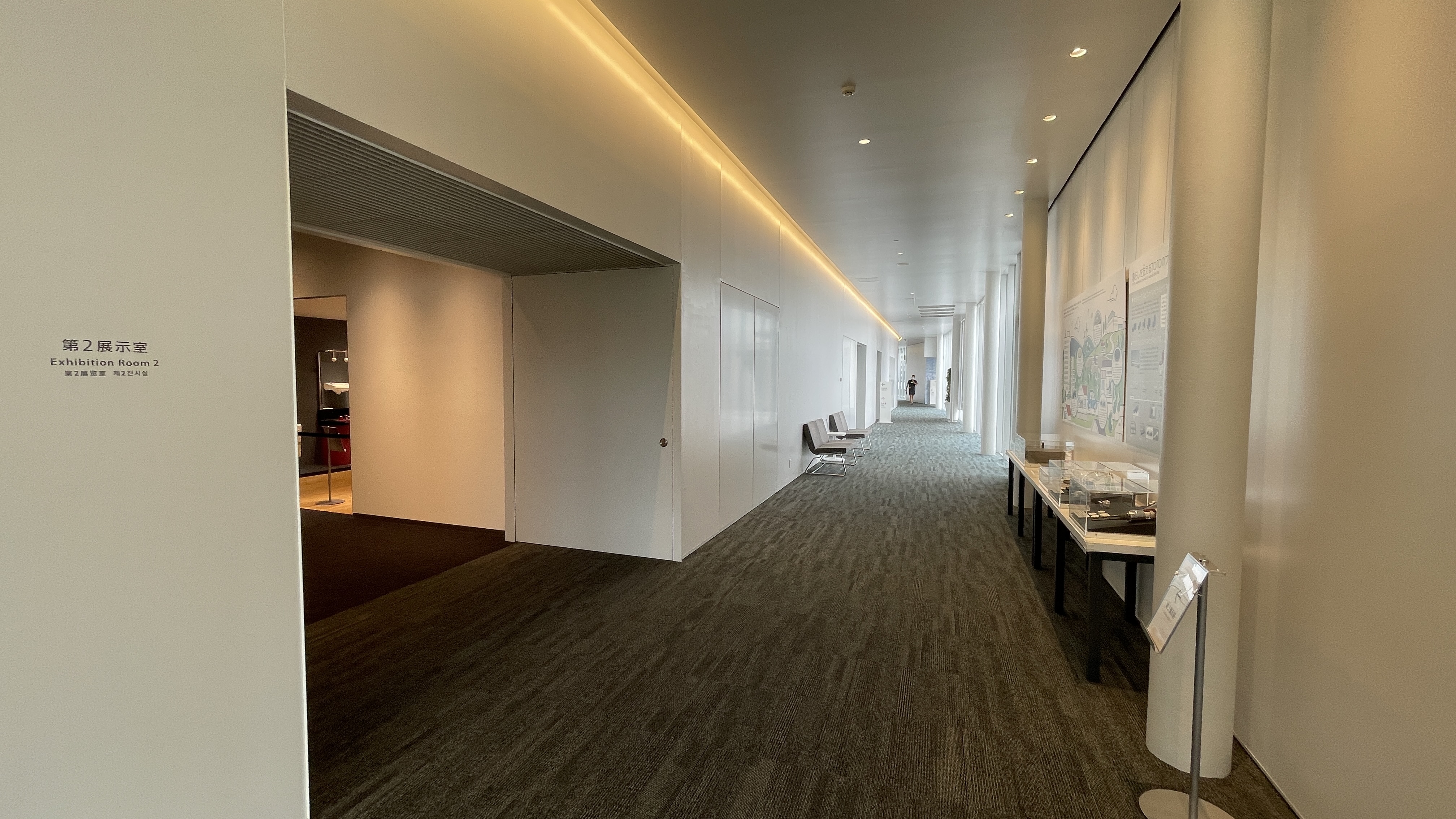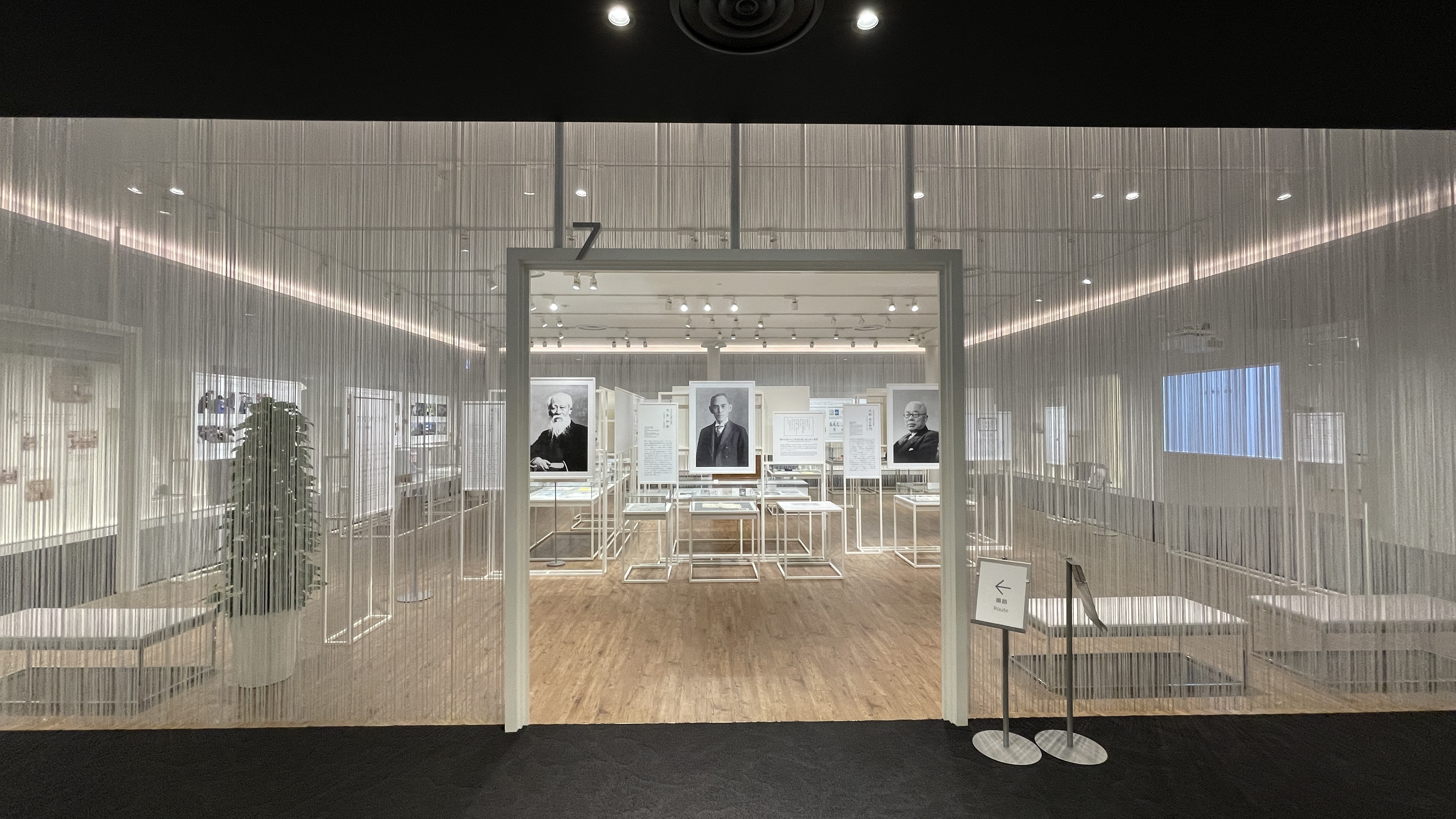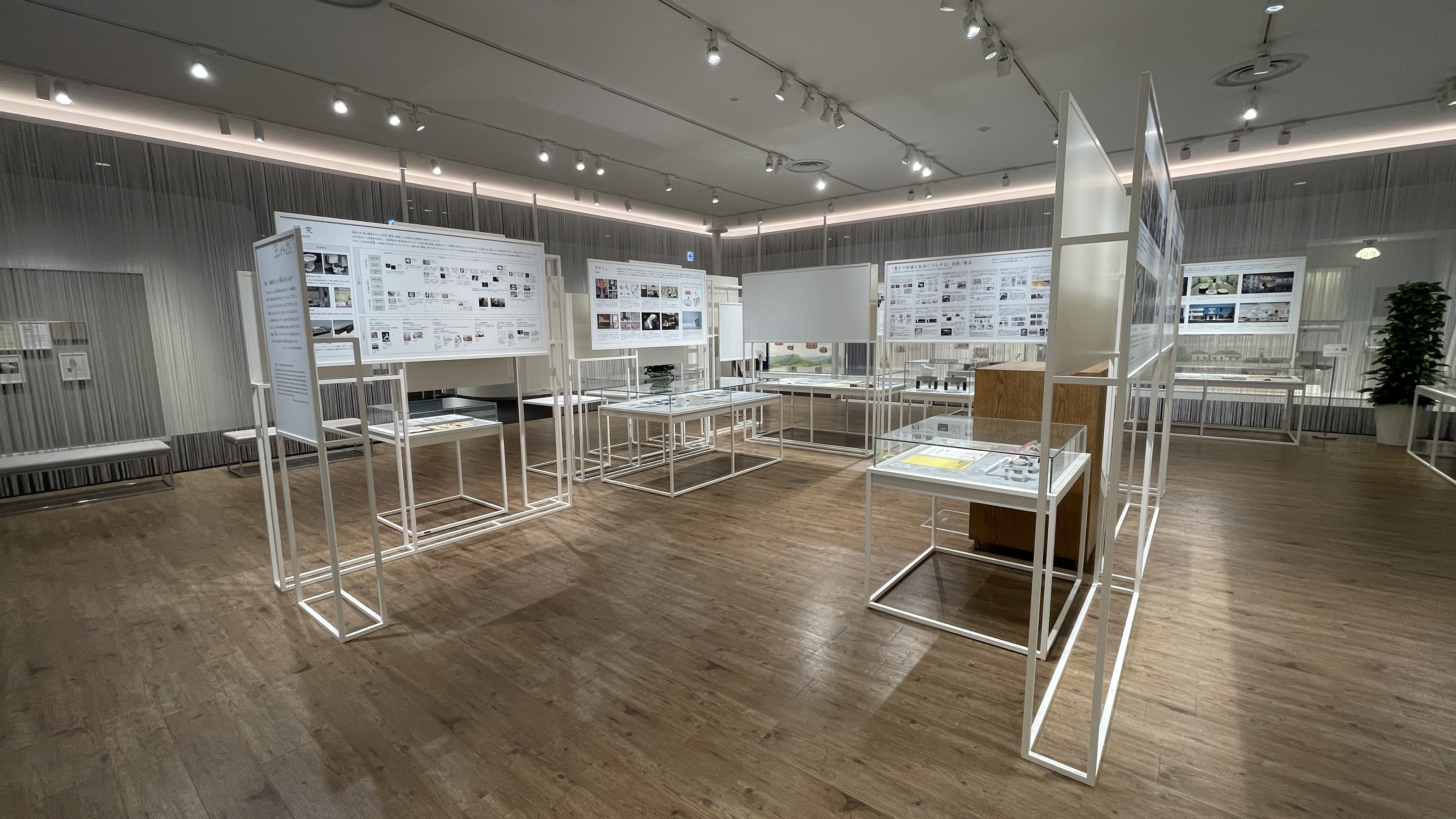 【 Exhibition Room 1 】

This is the first area you will visit when you enter the museum.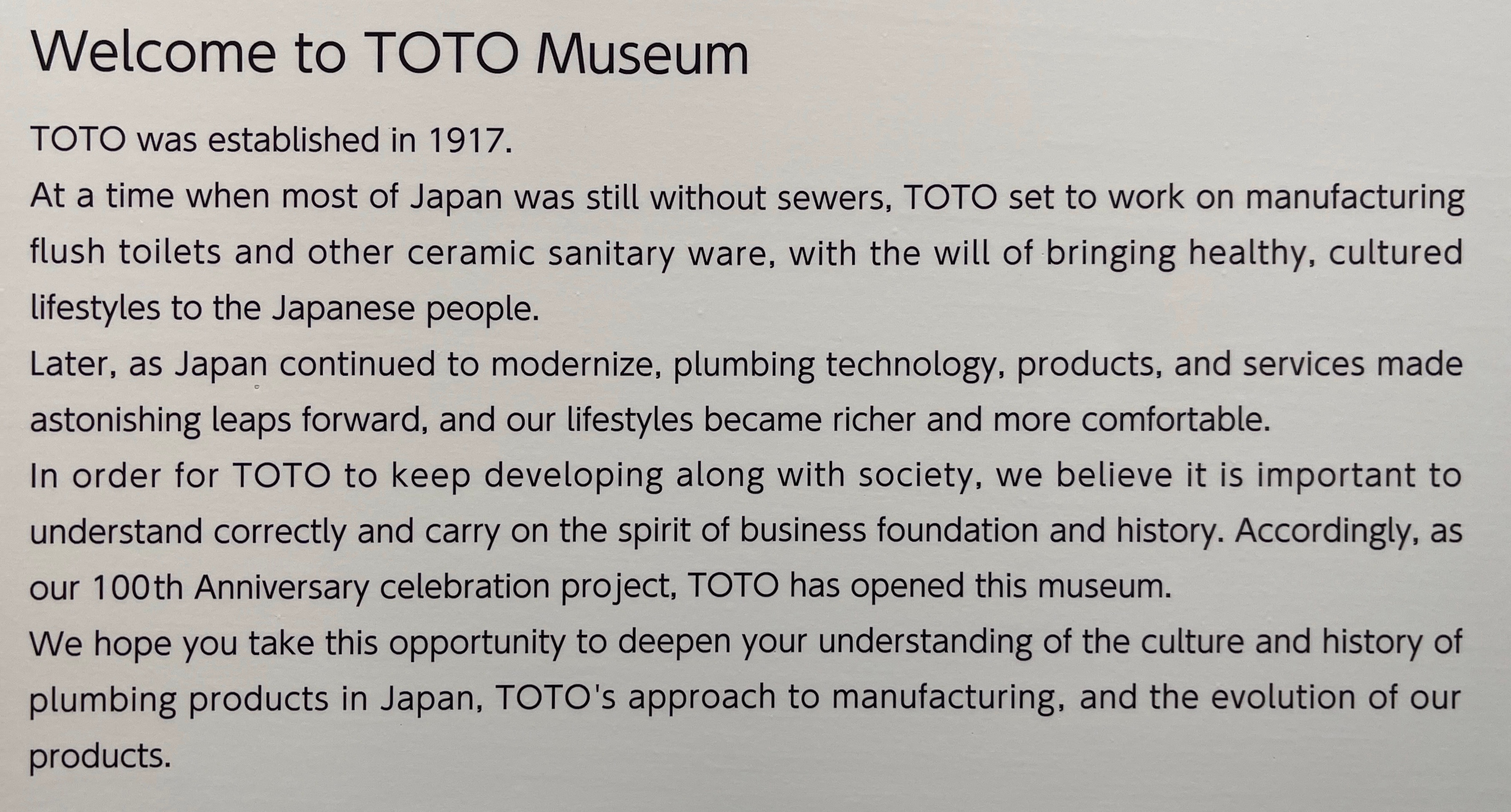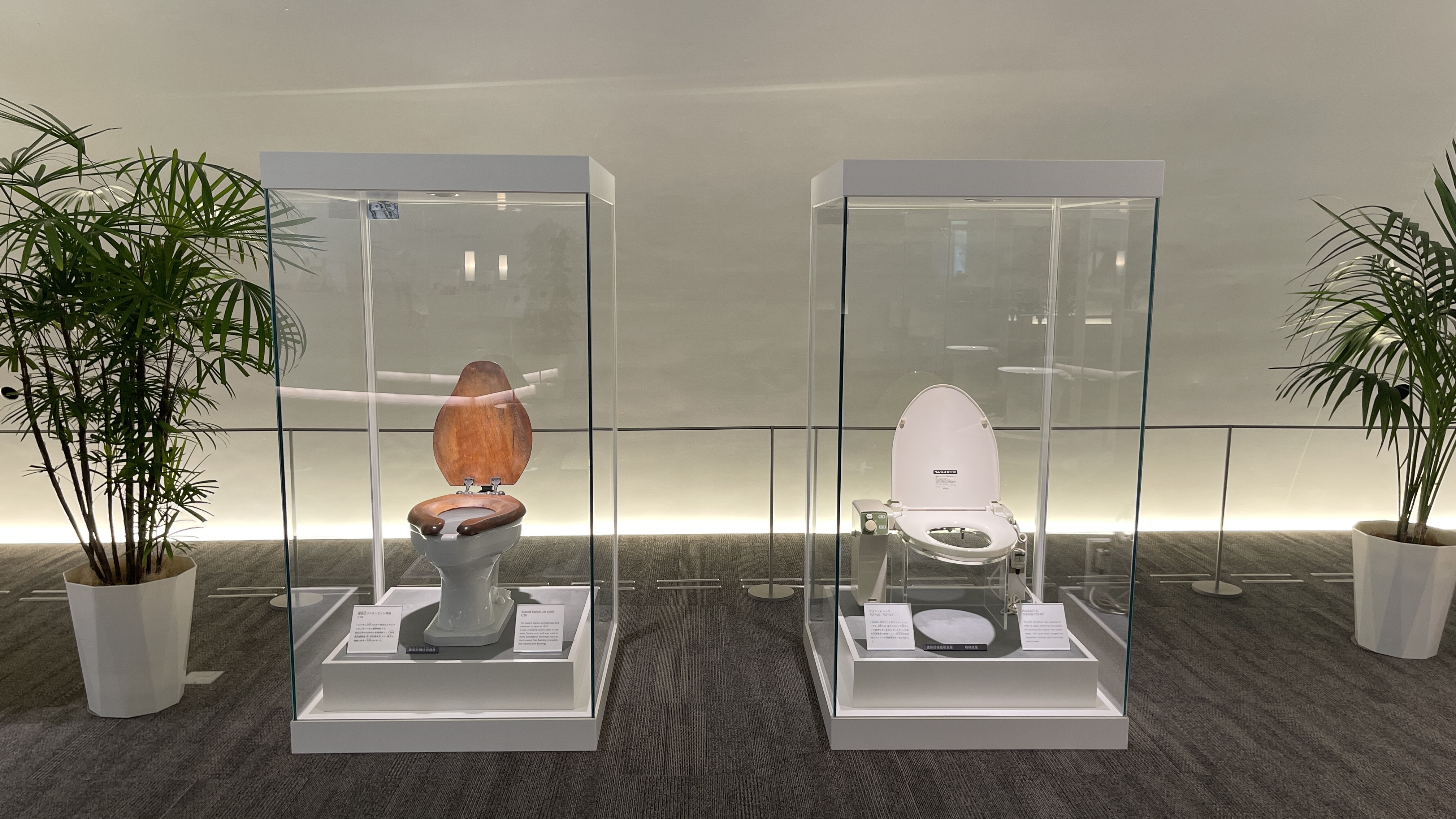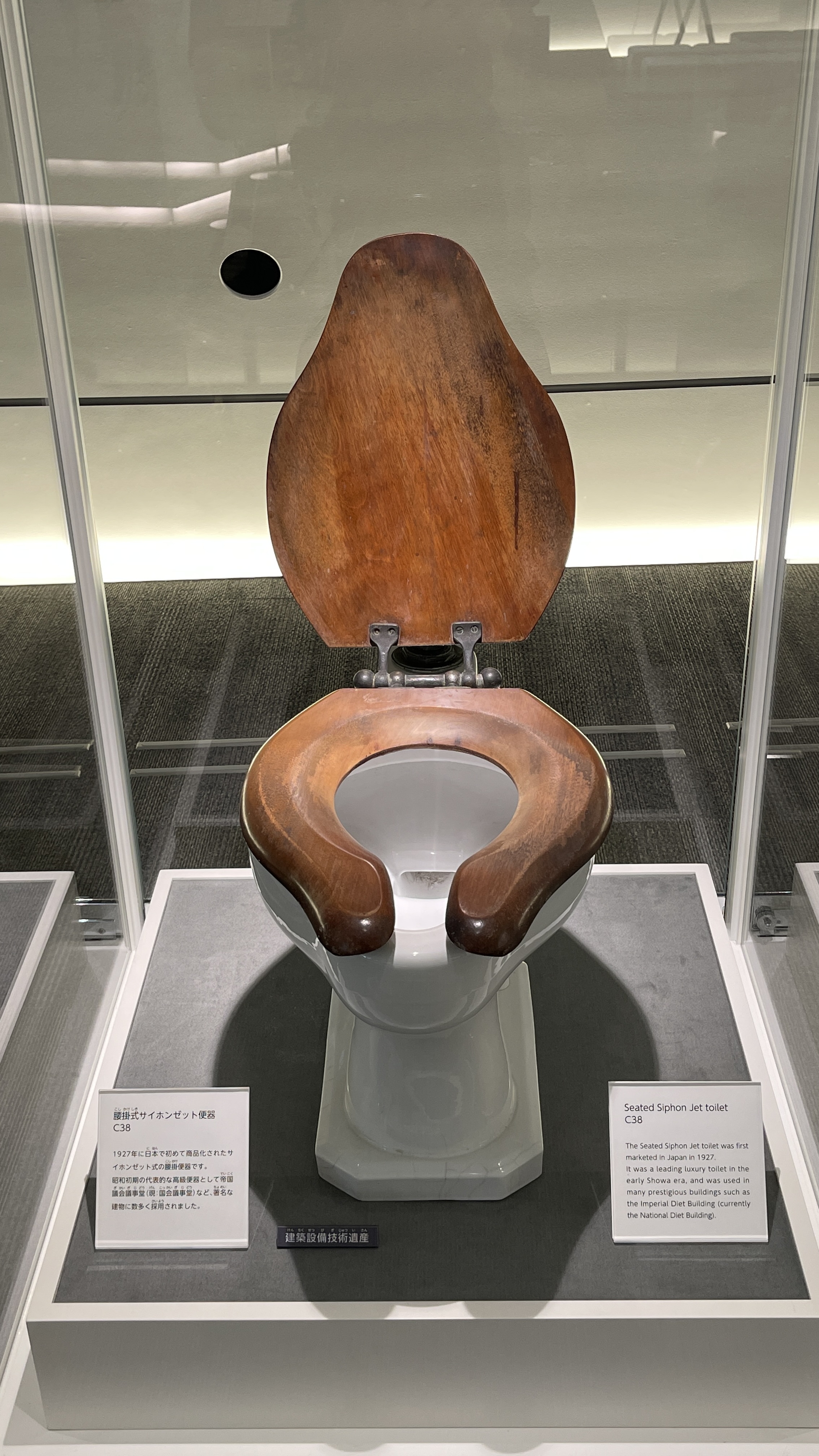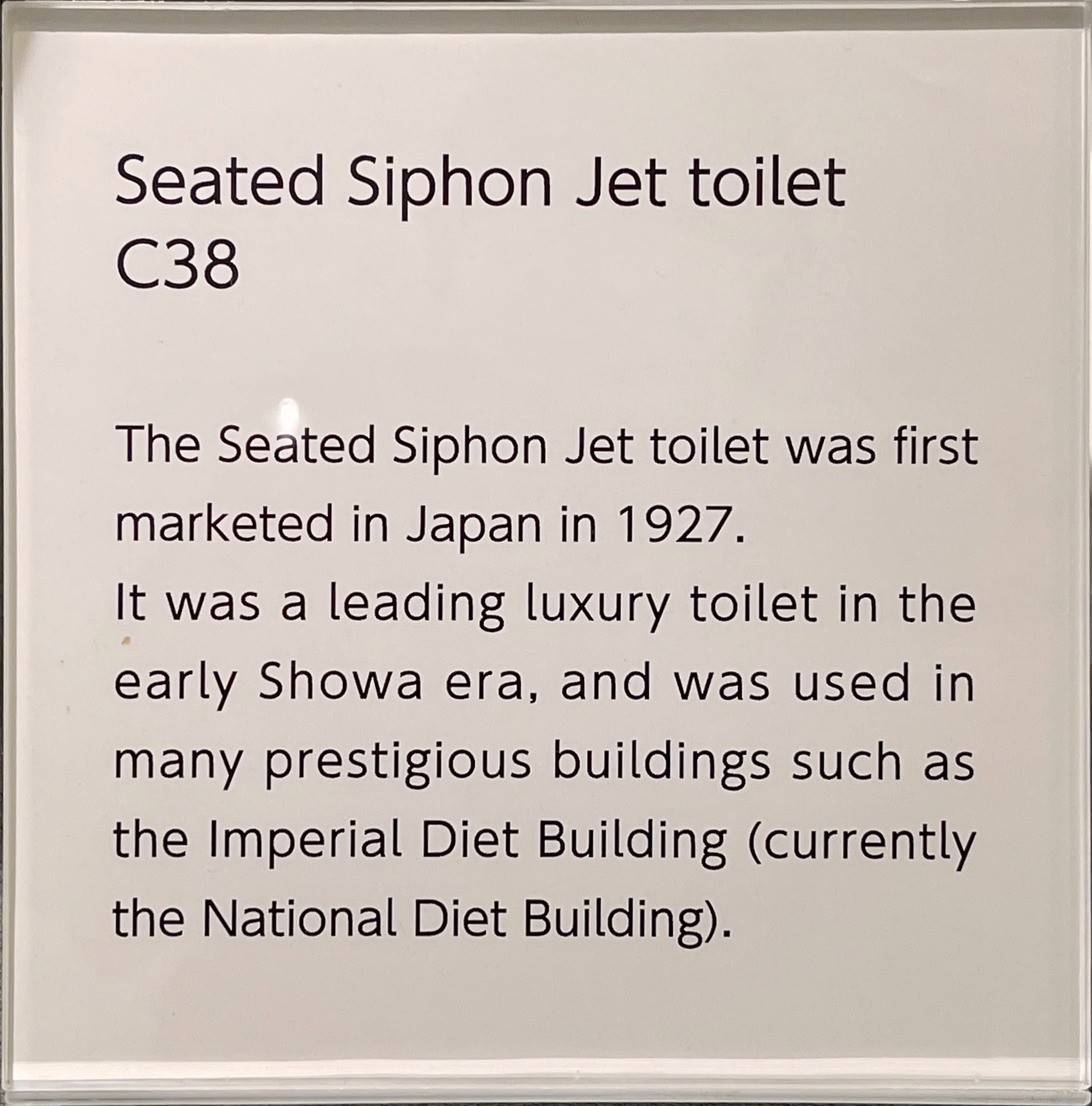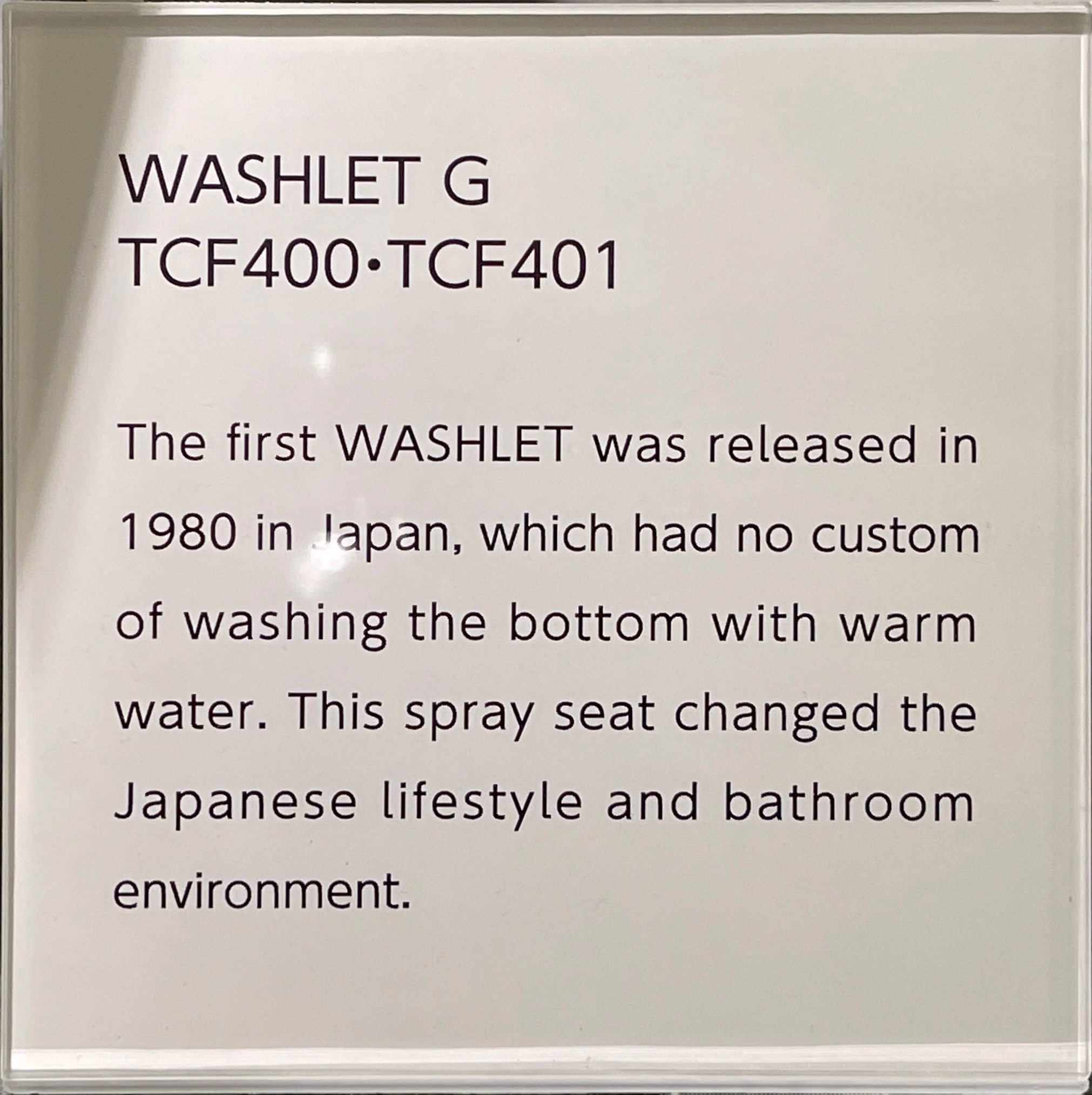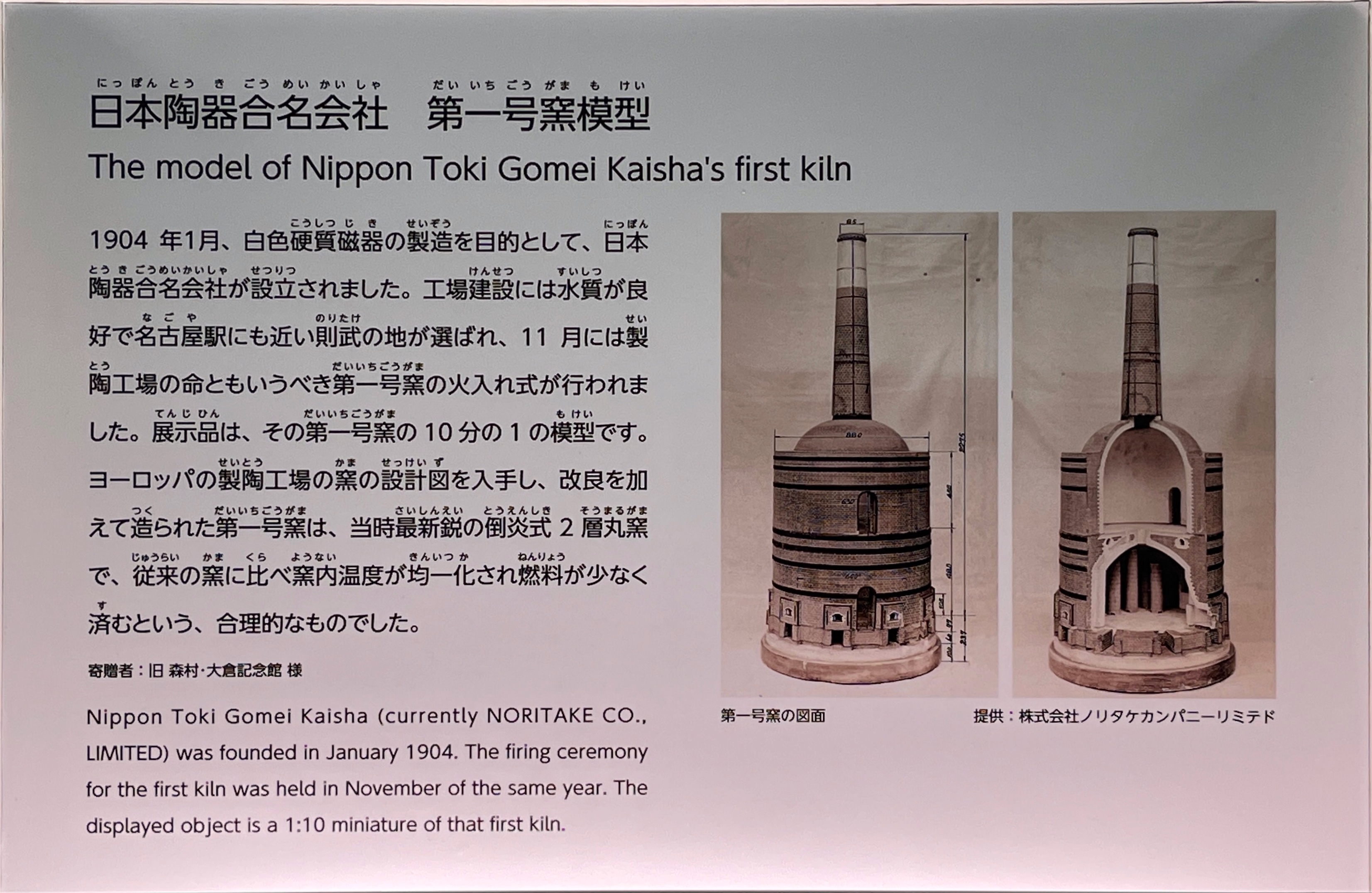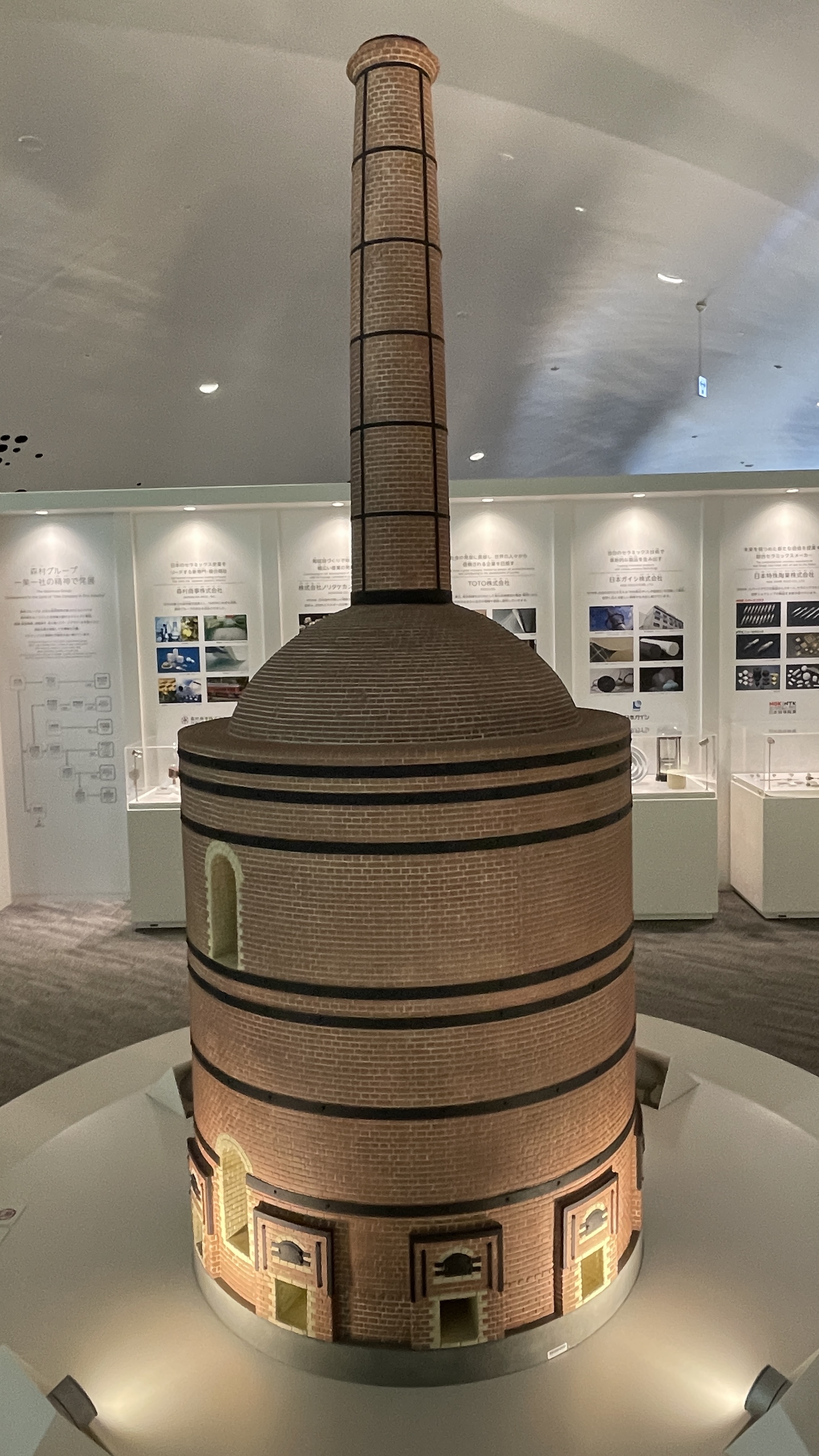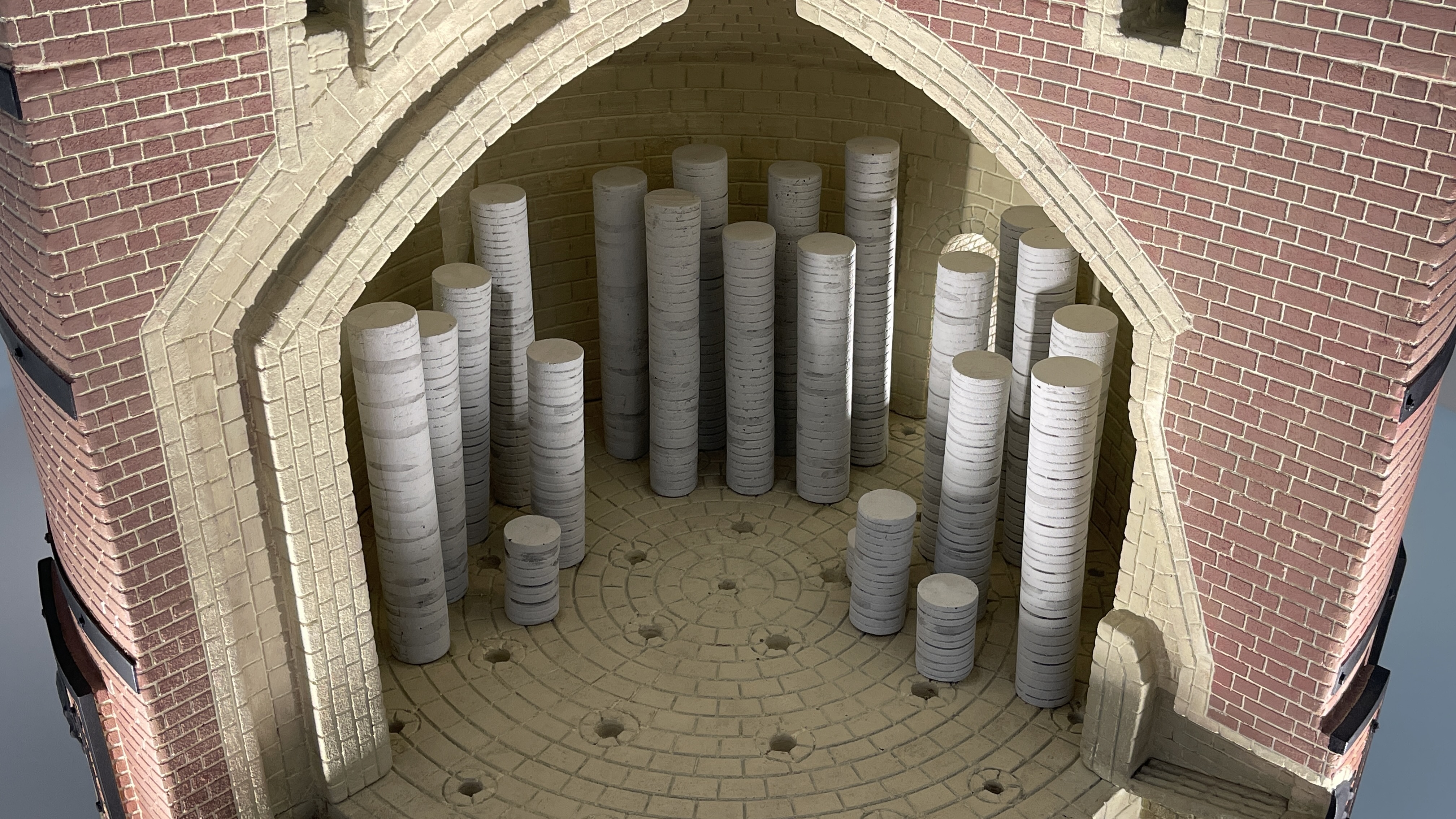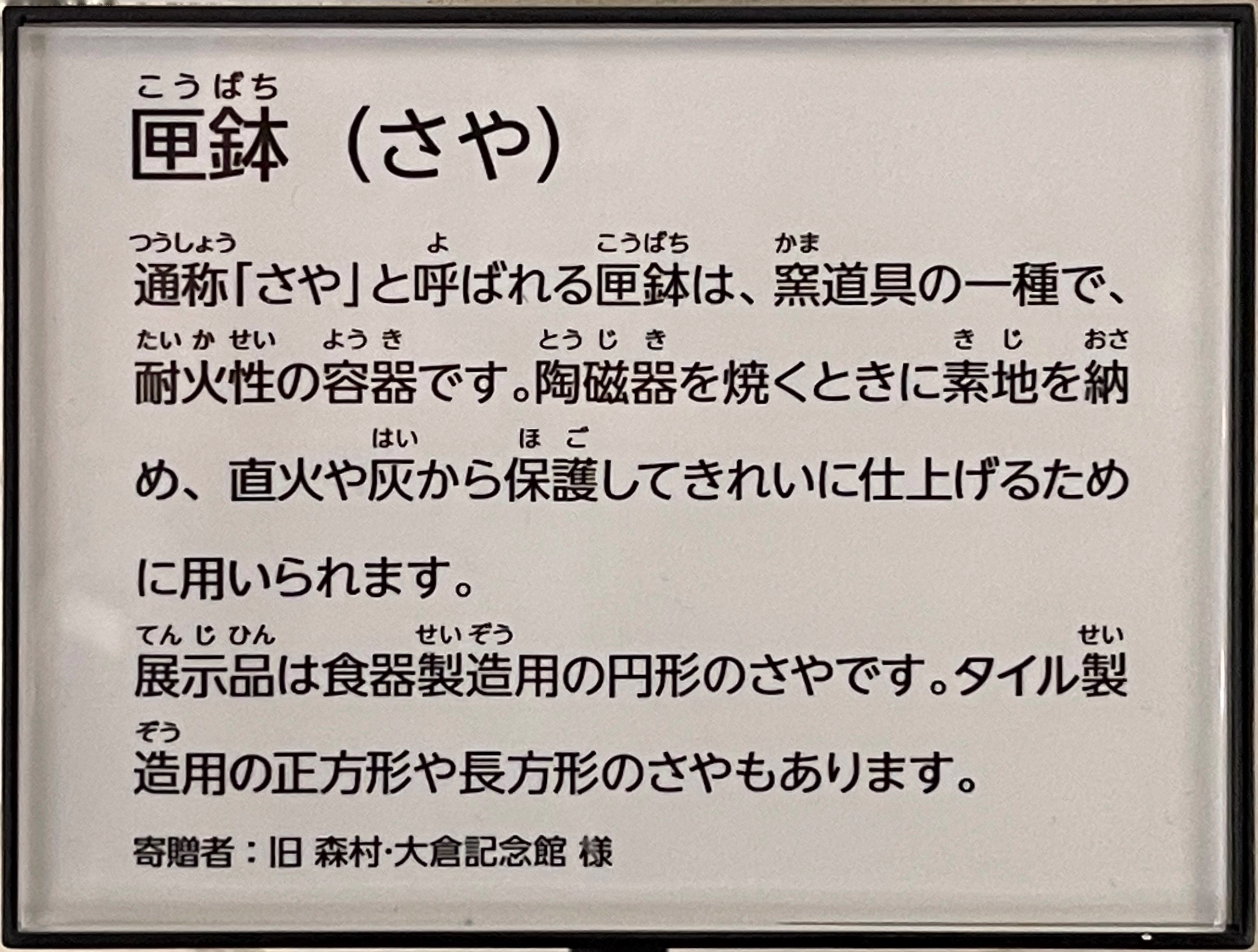 This area explains the history of TOTO LTD.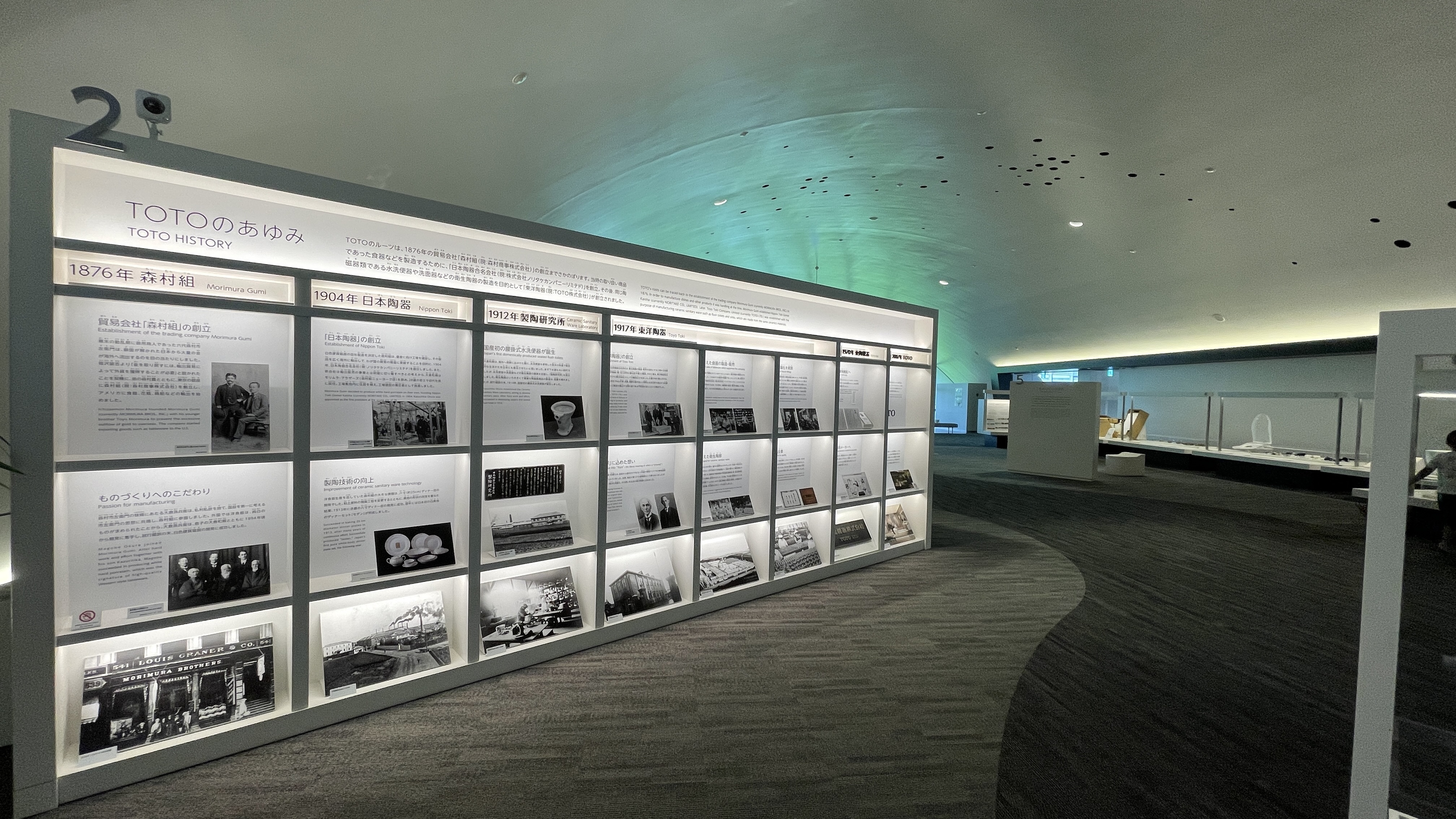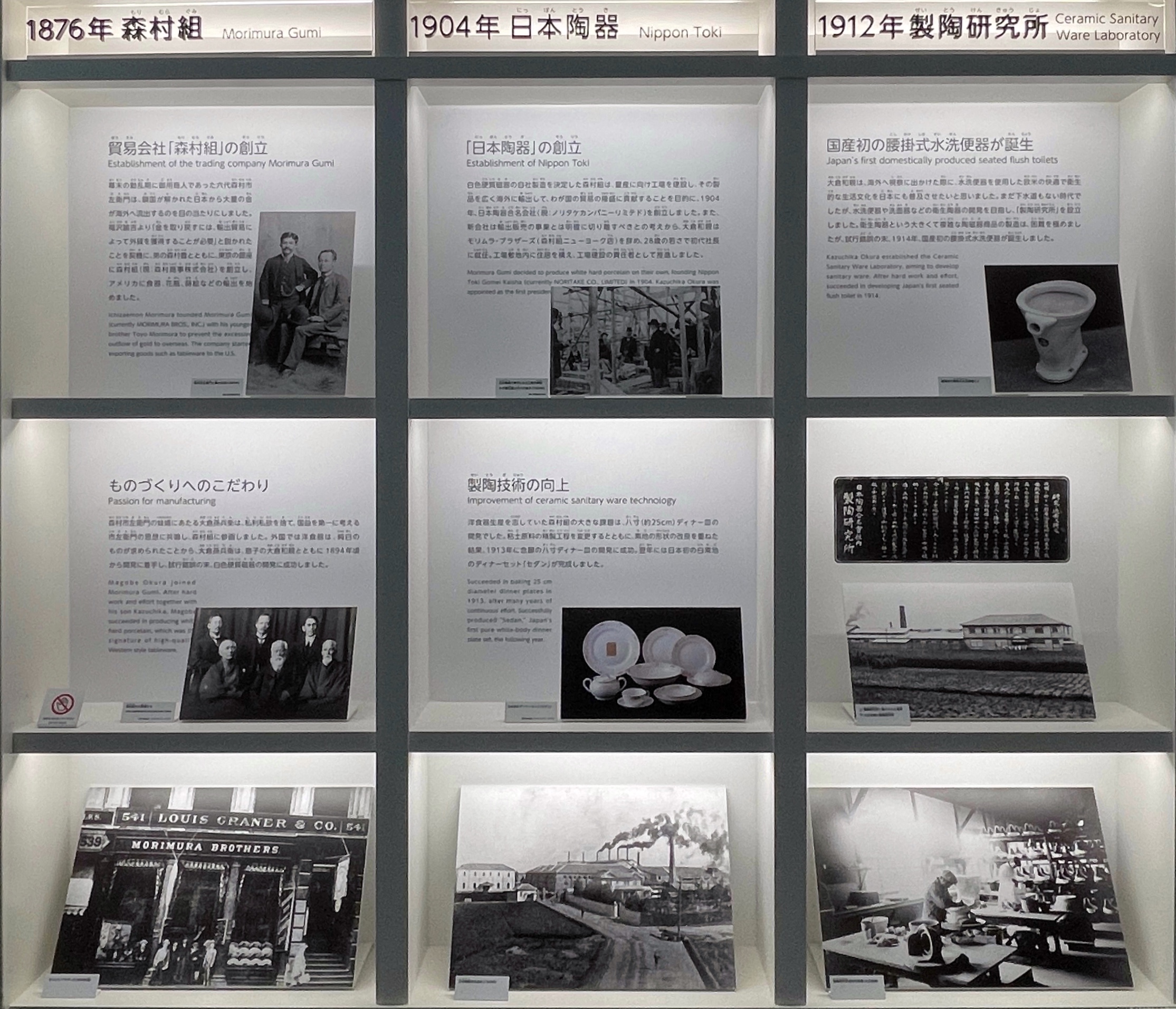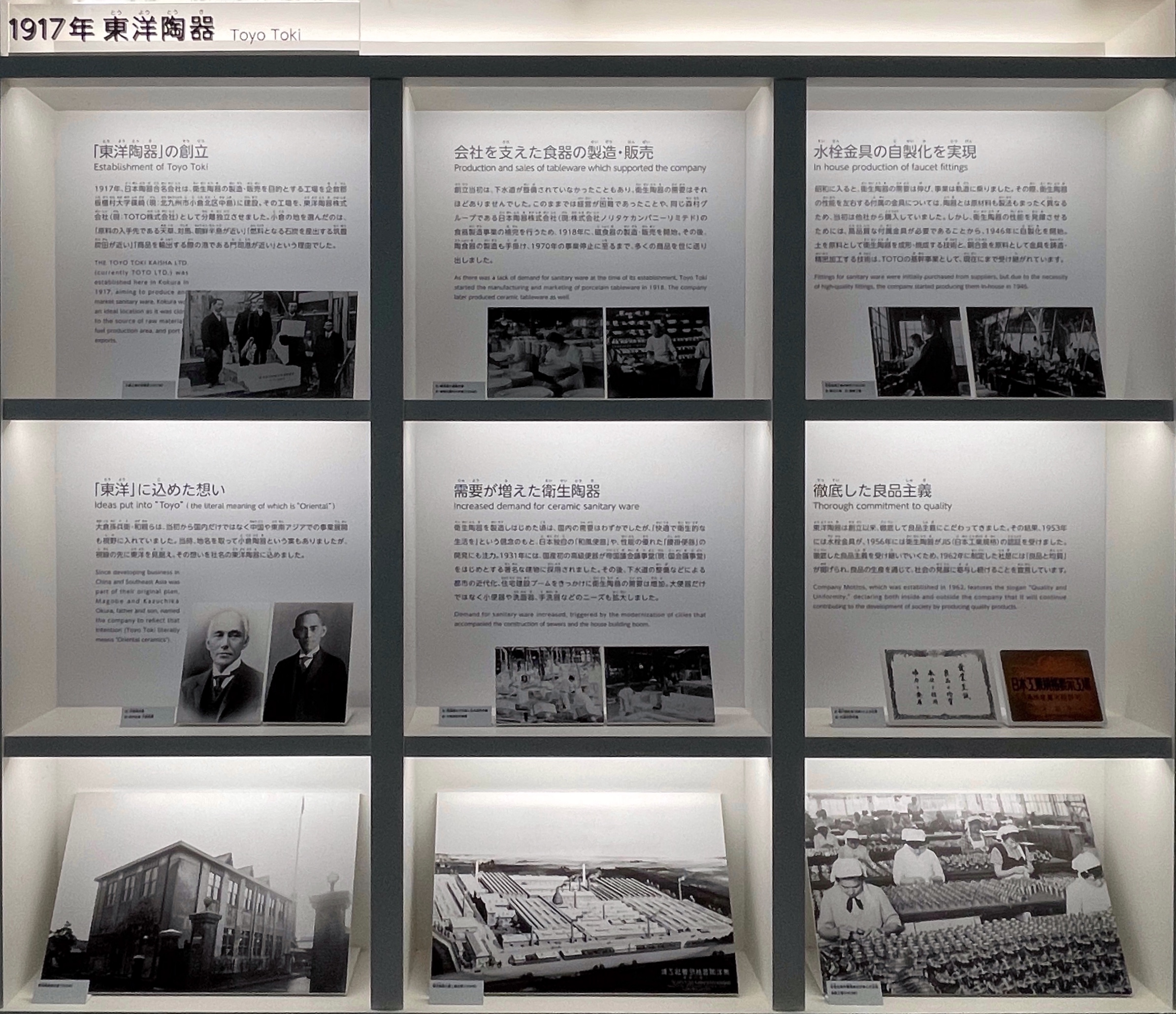 This area explains "Ceramic Sanitary Ware."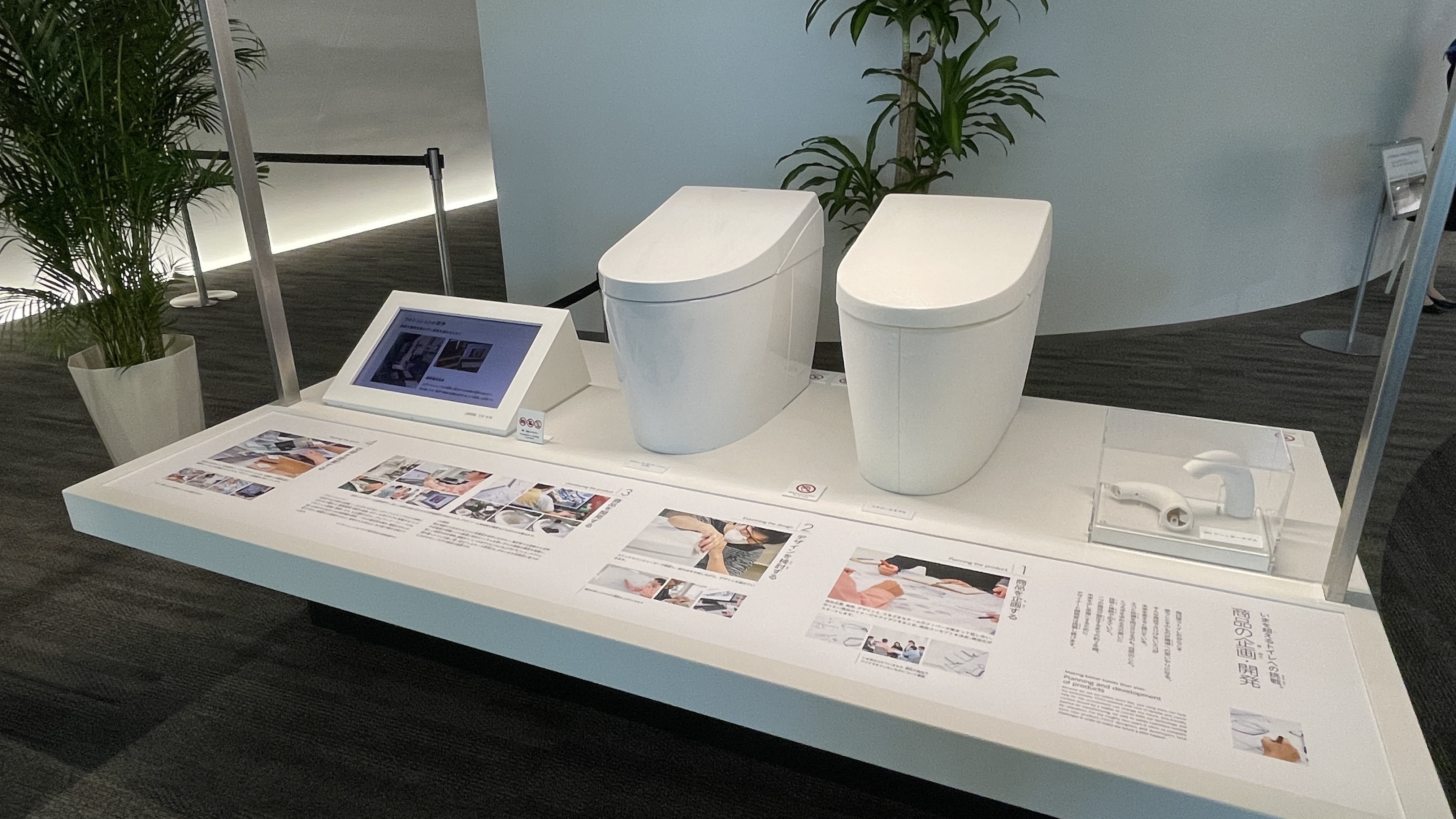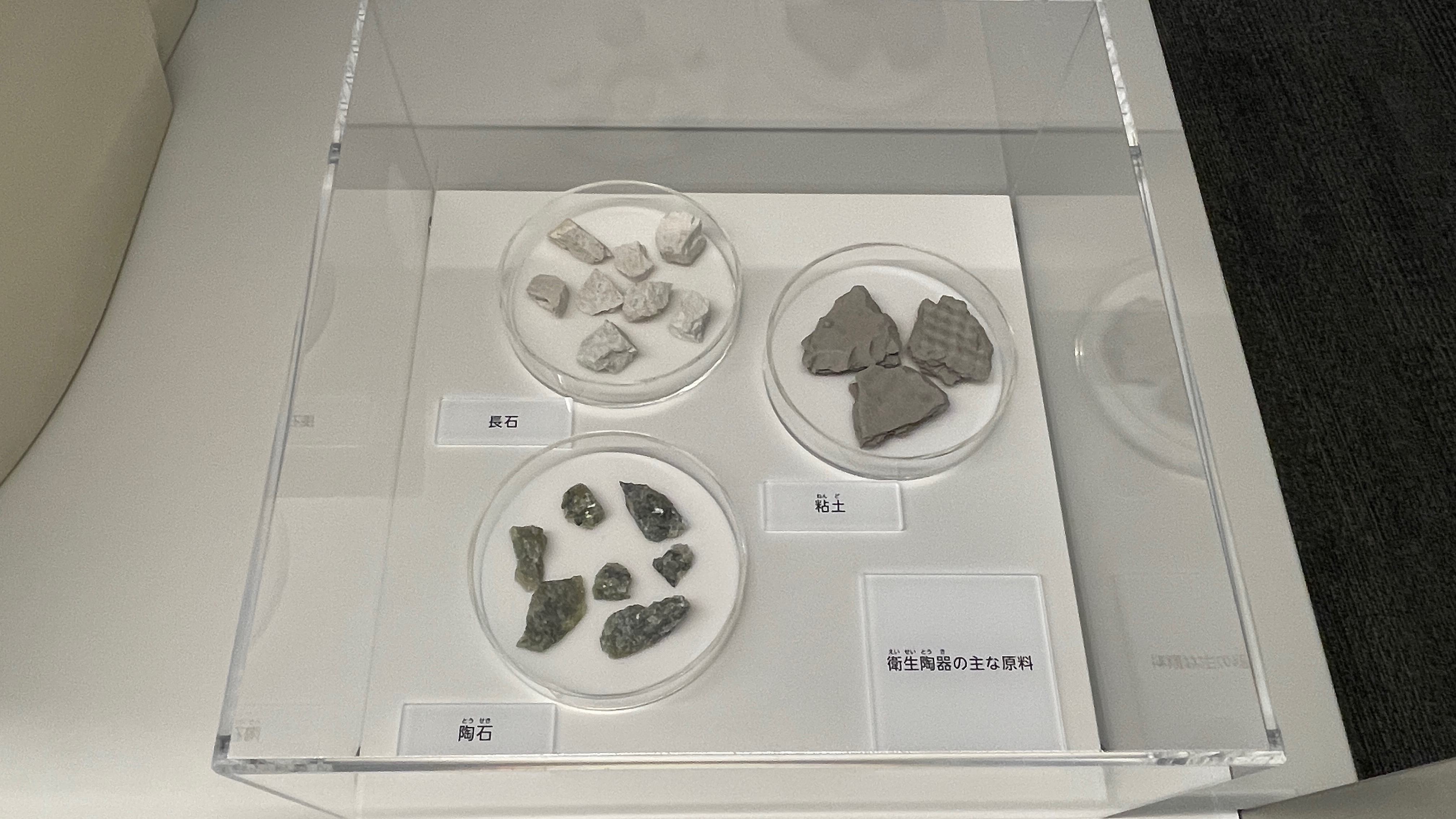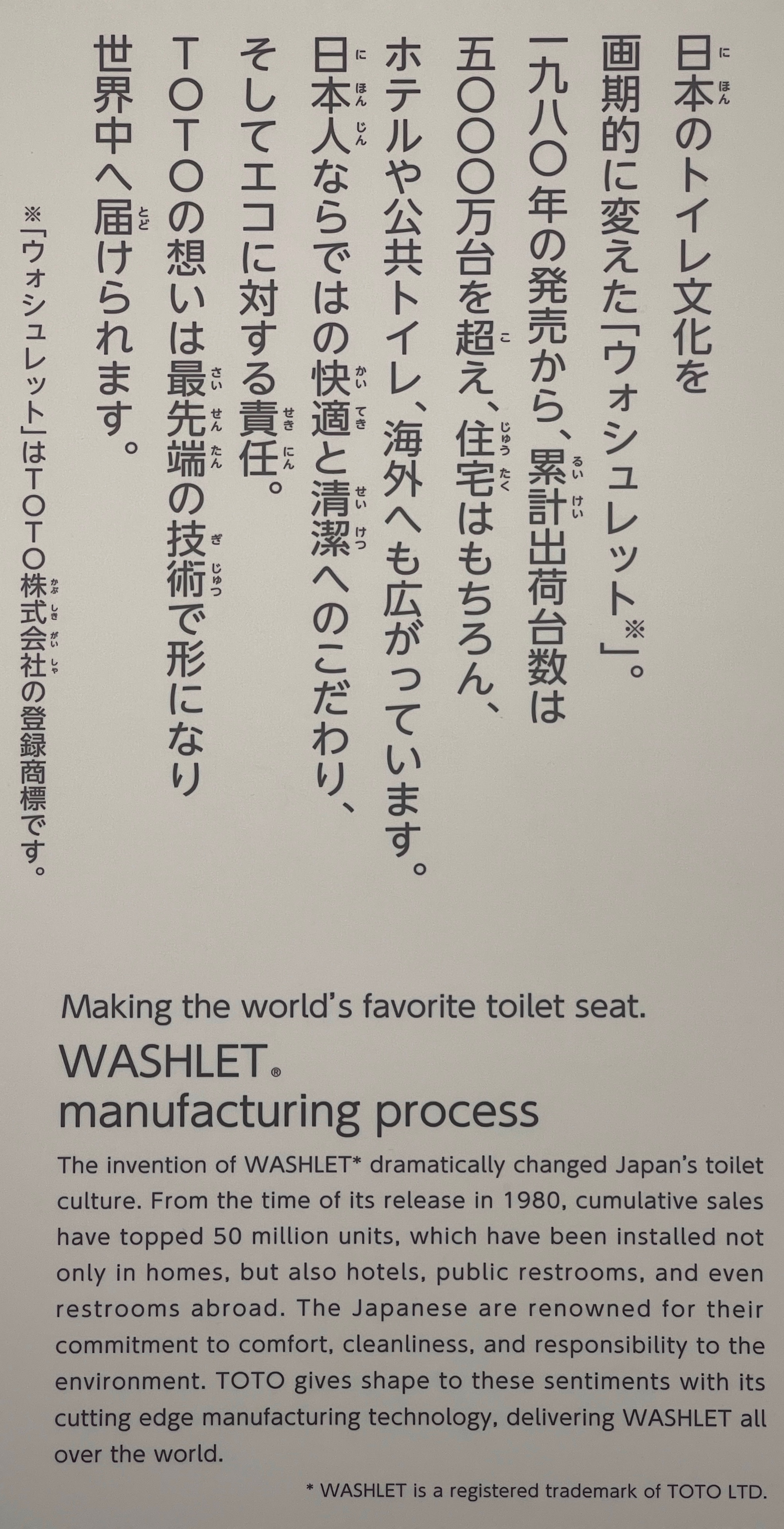 This area explains the tableware formerly produced by TOTO LTD.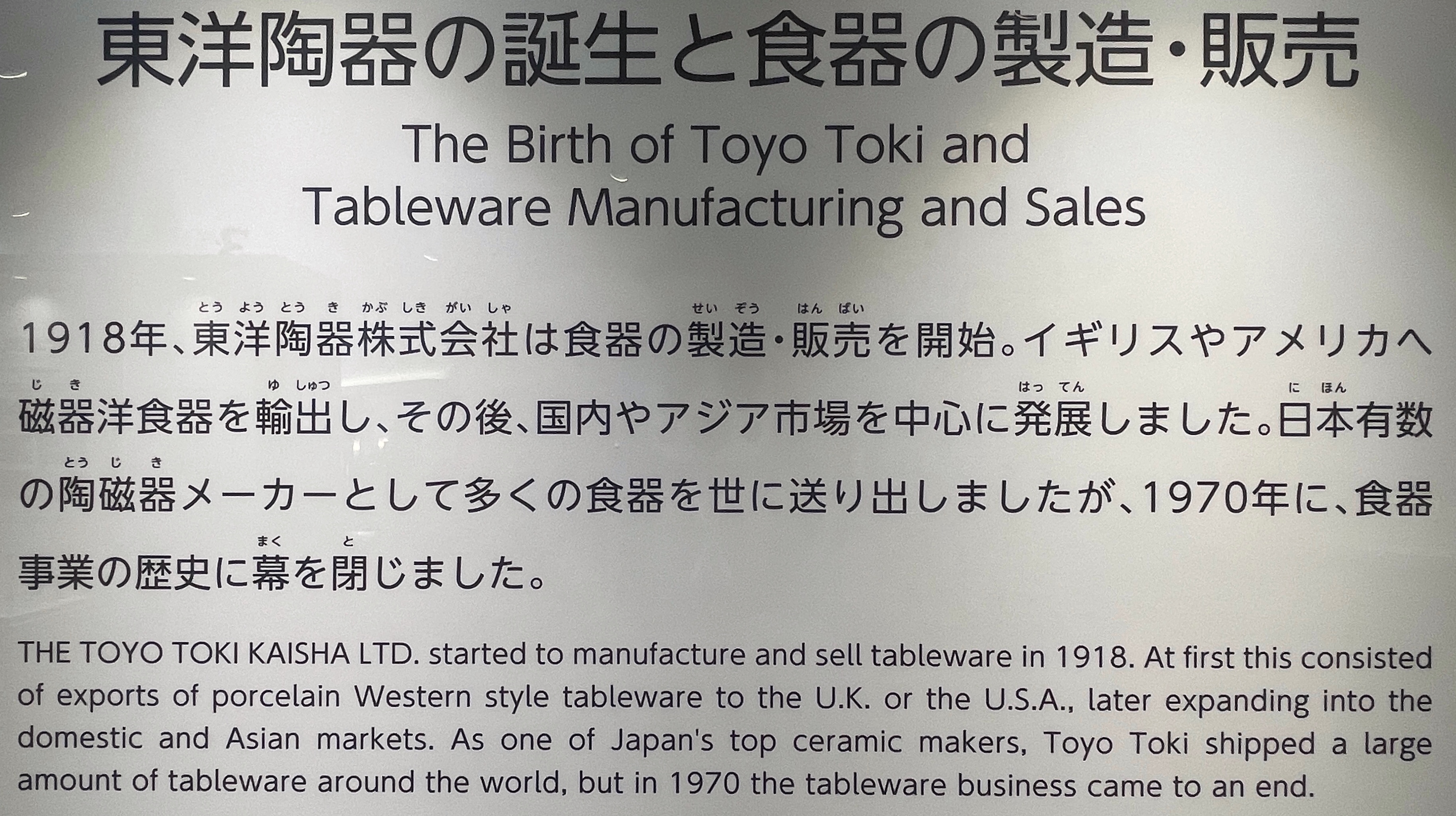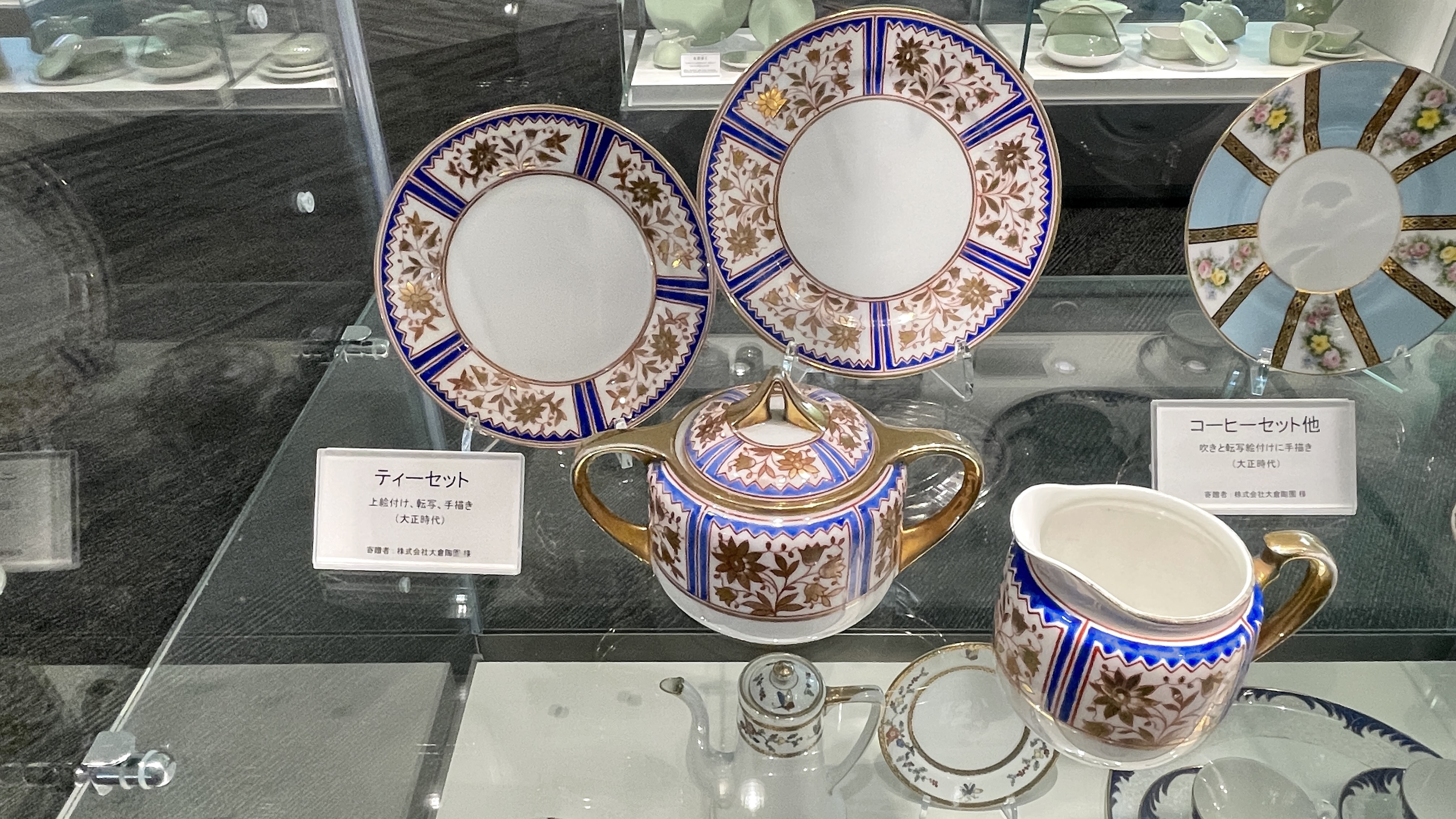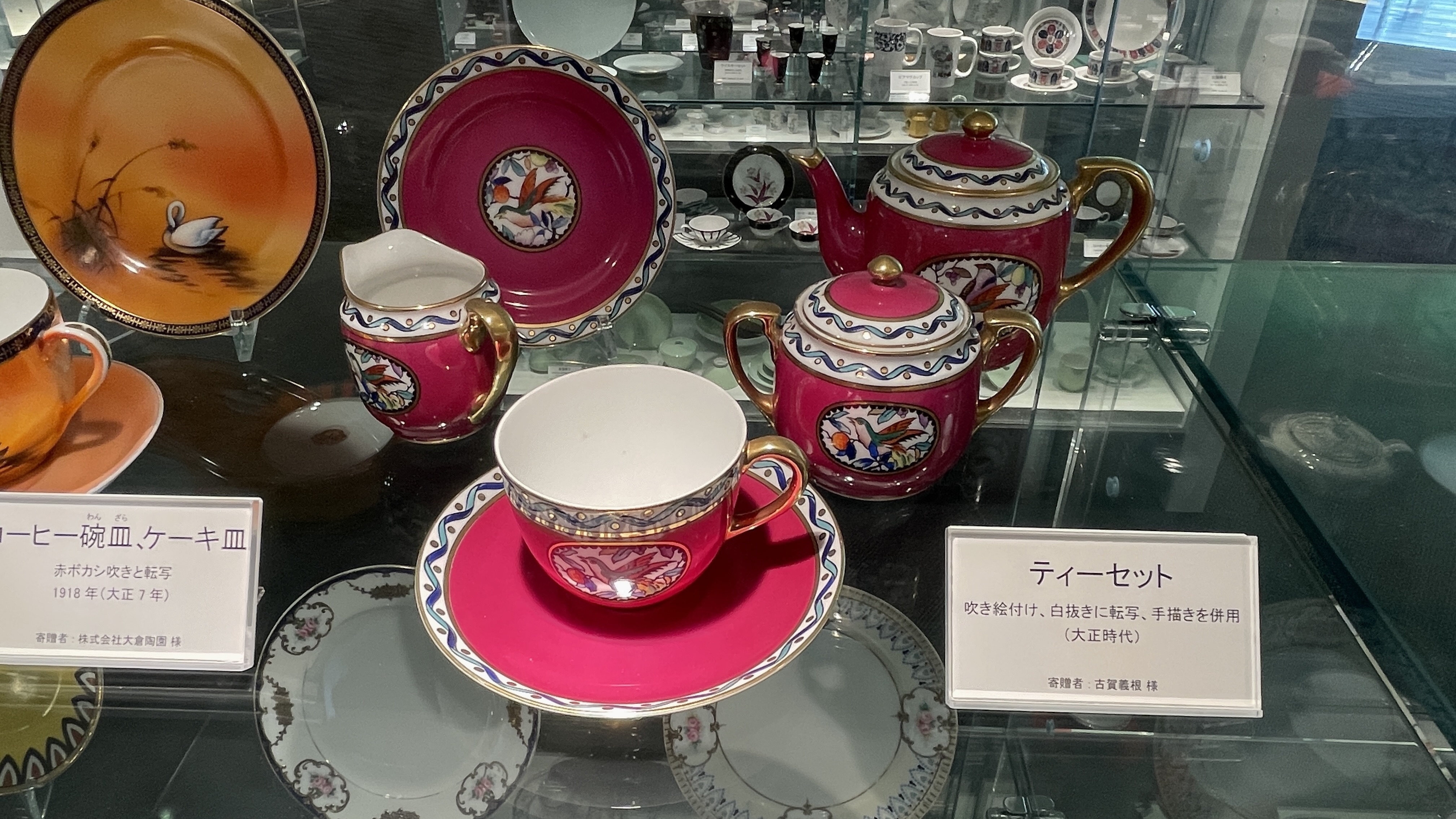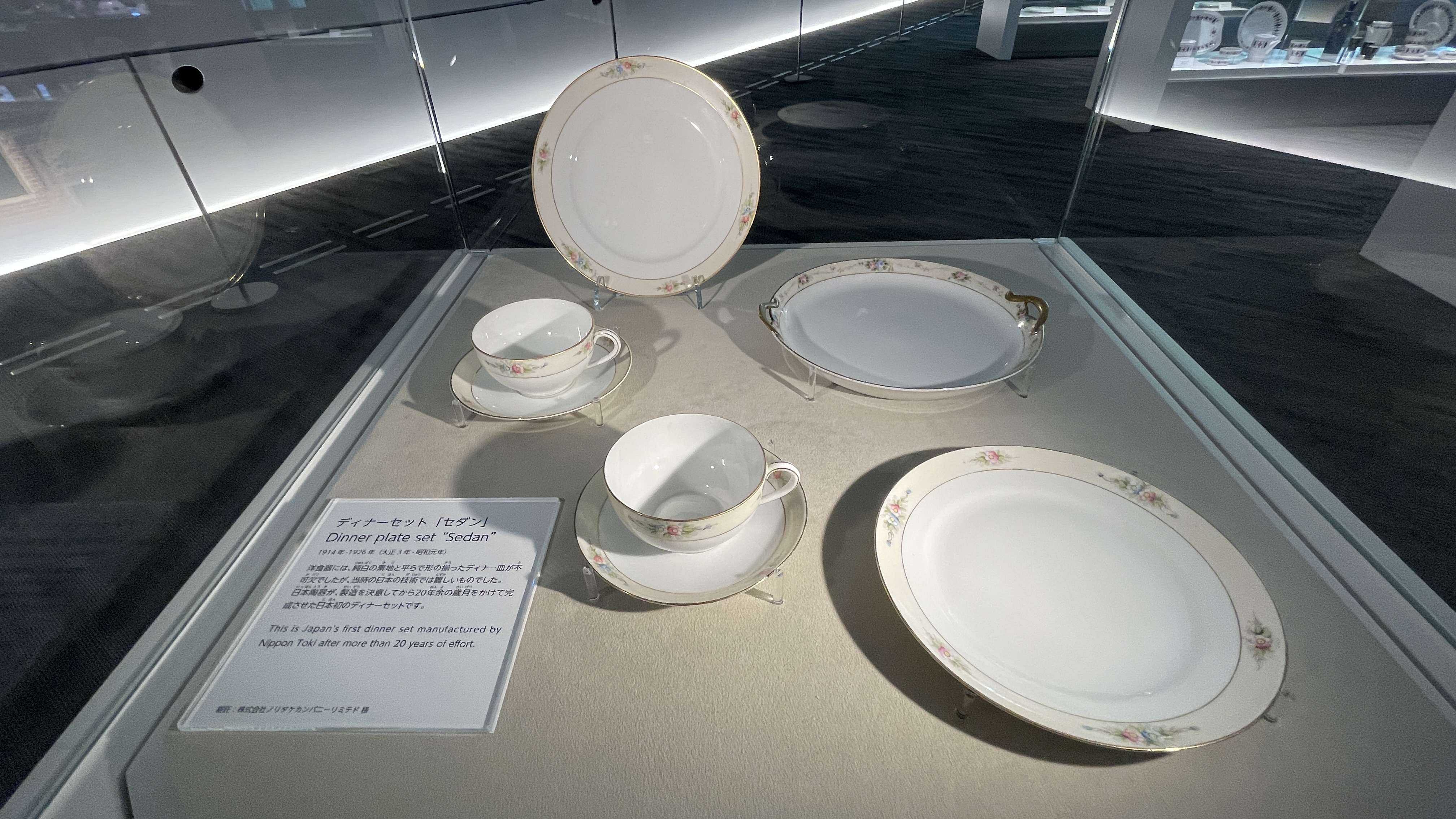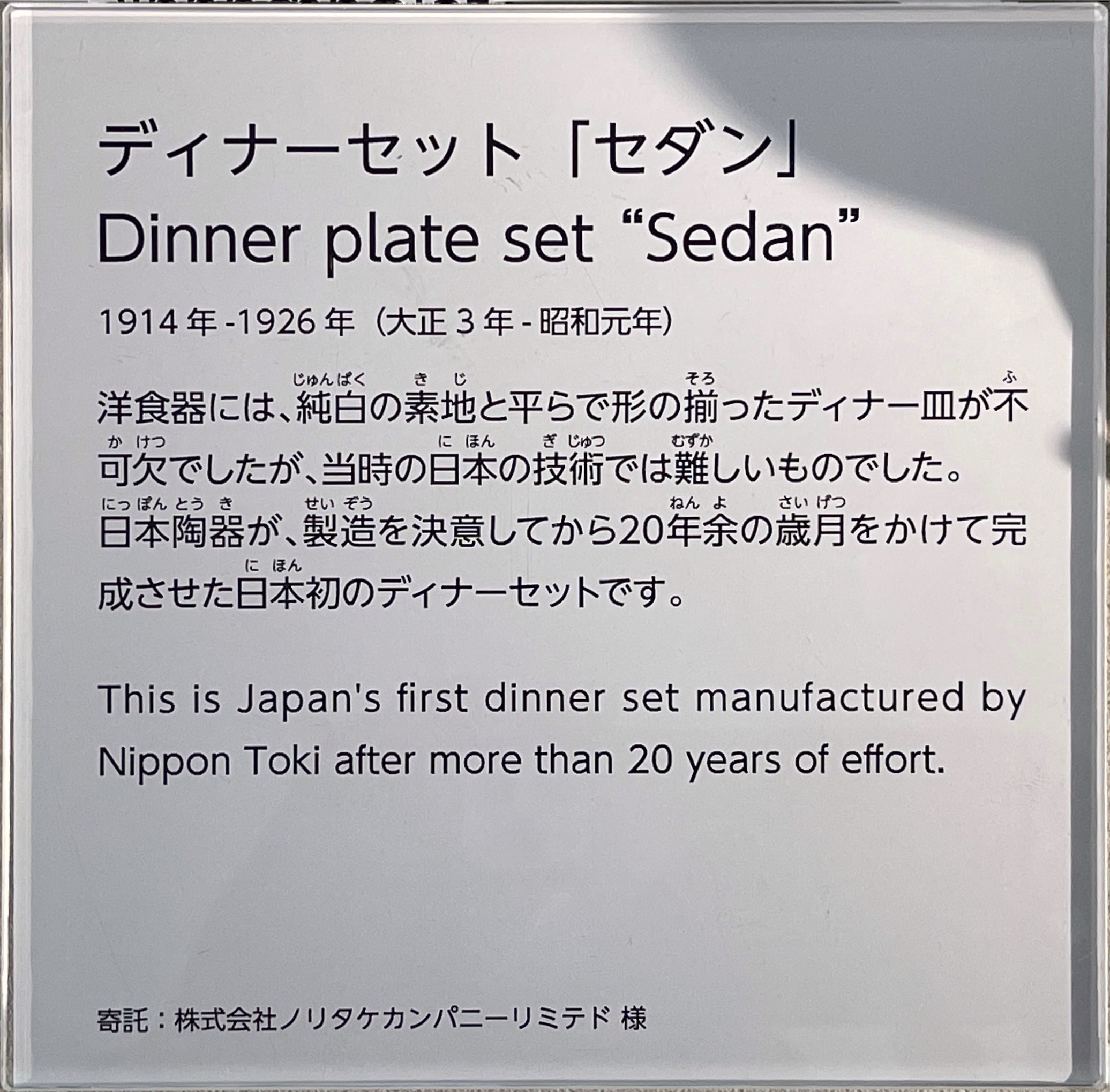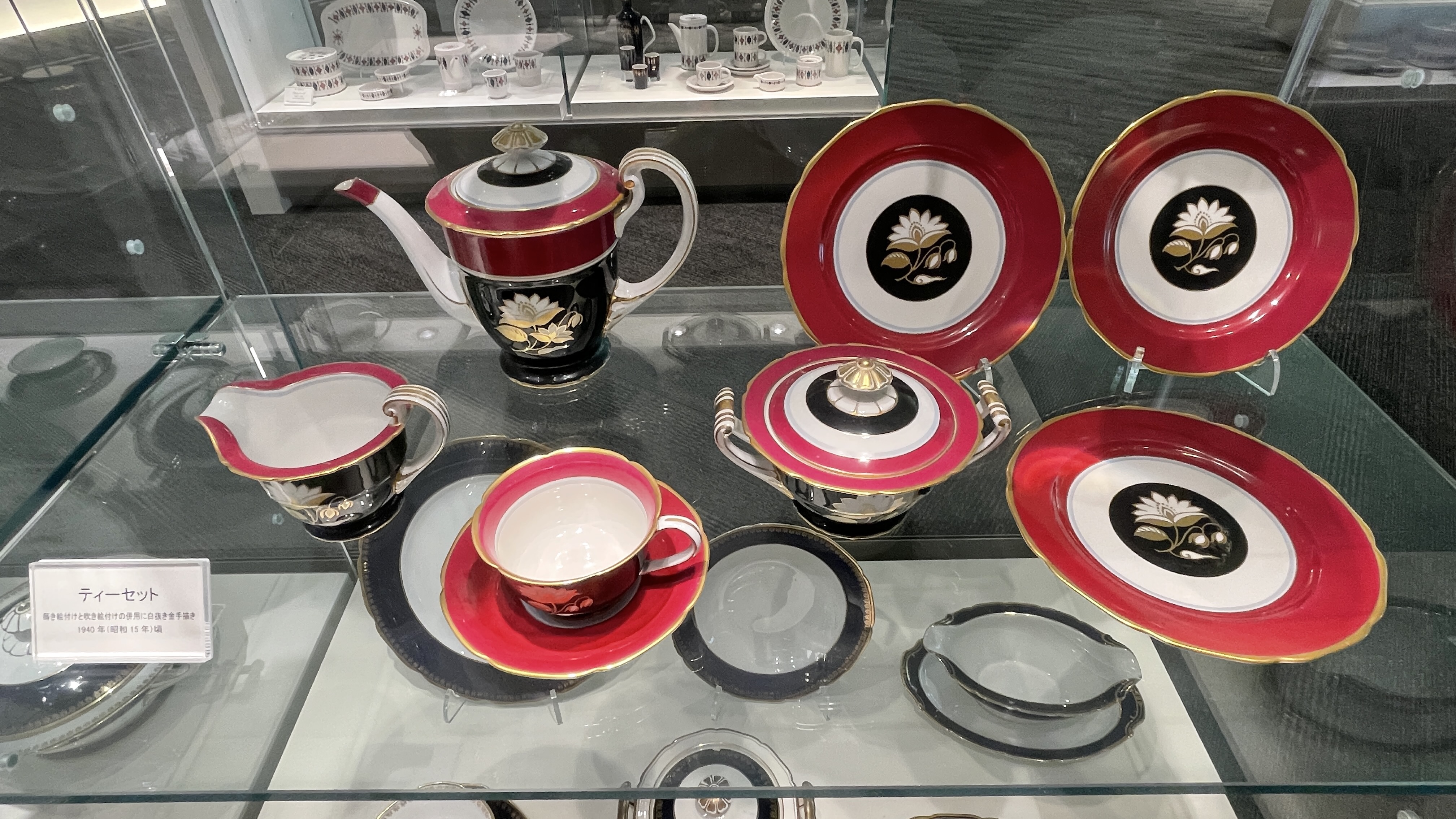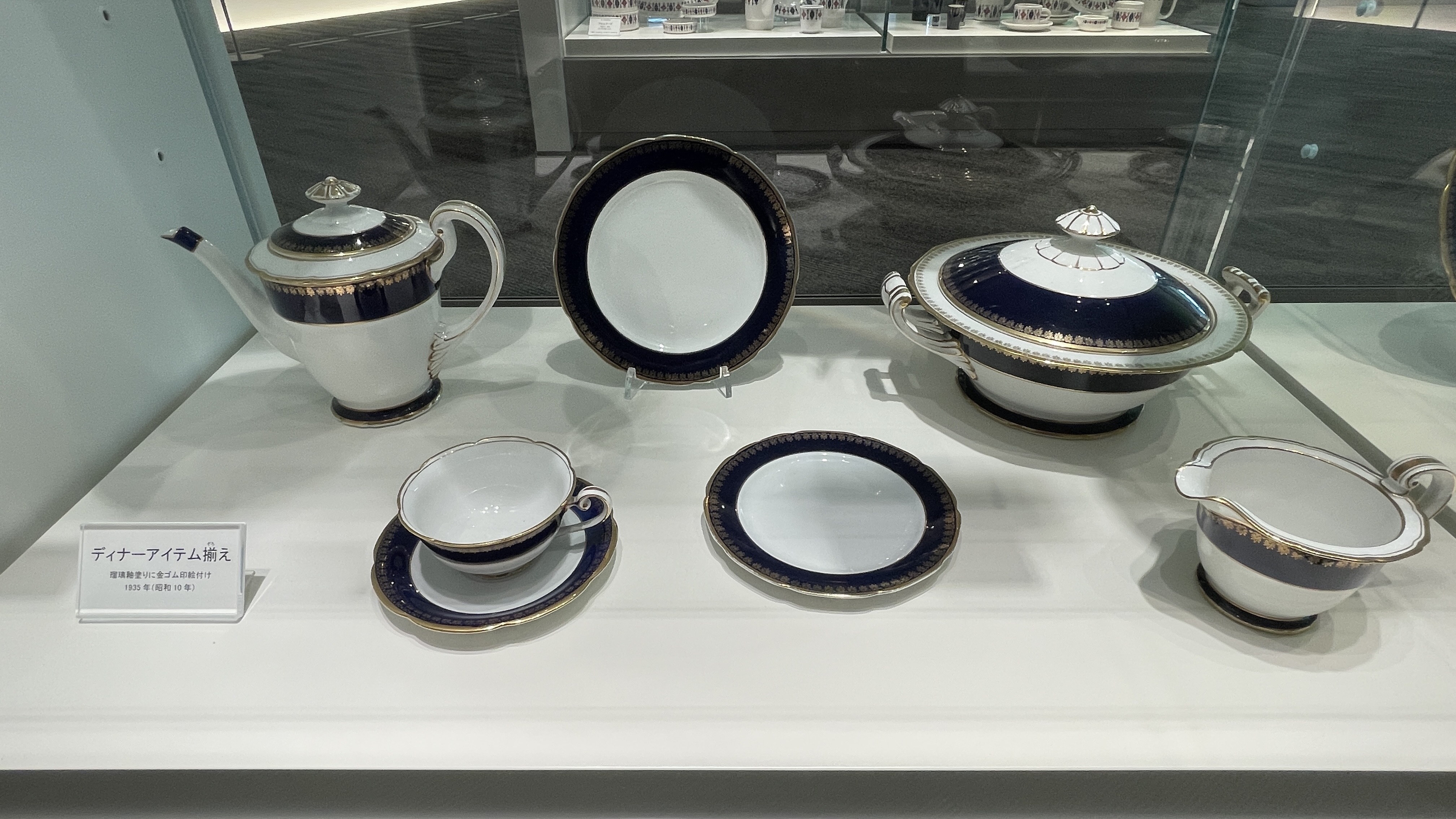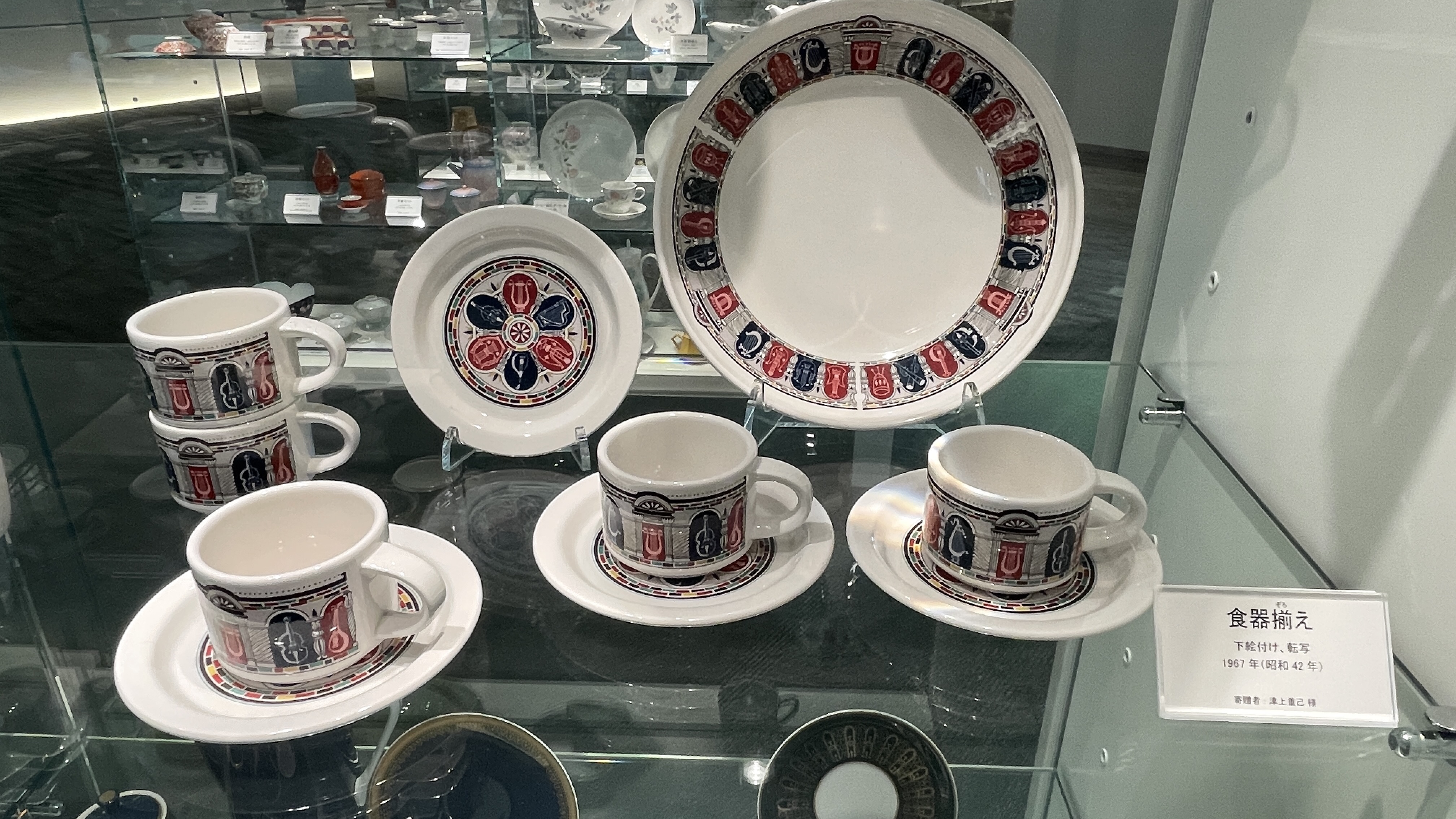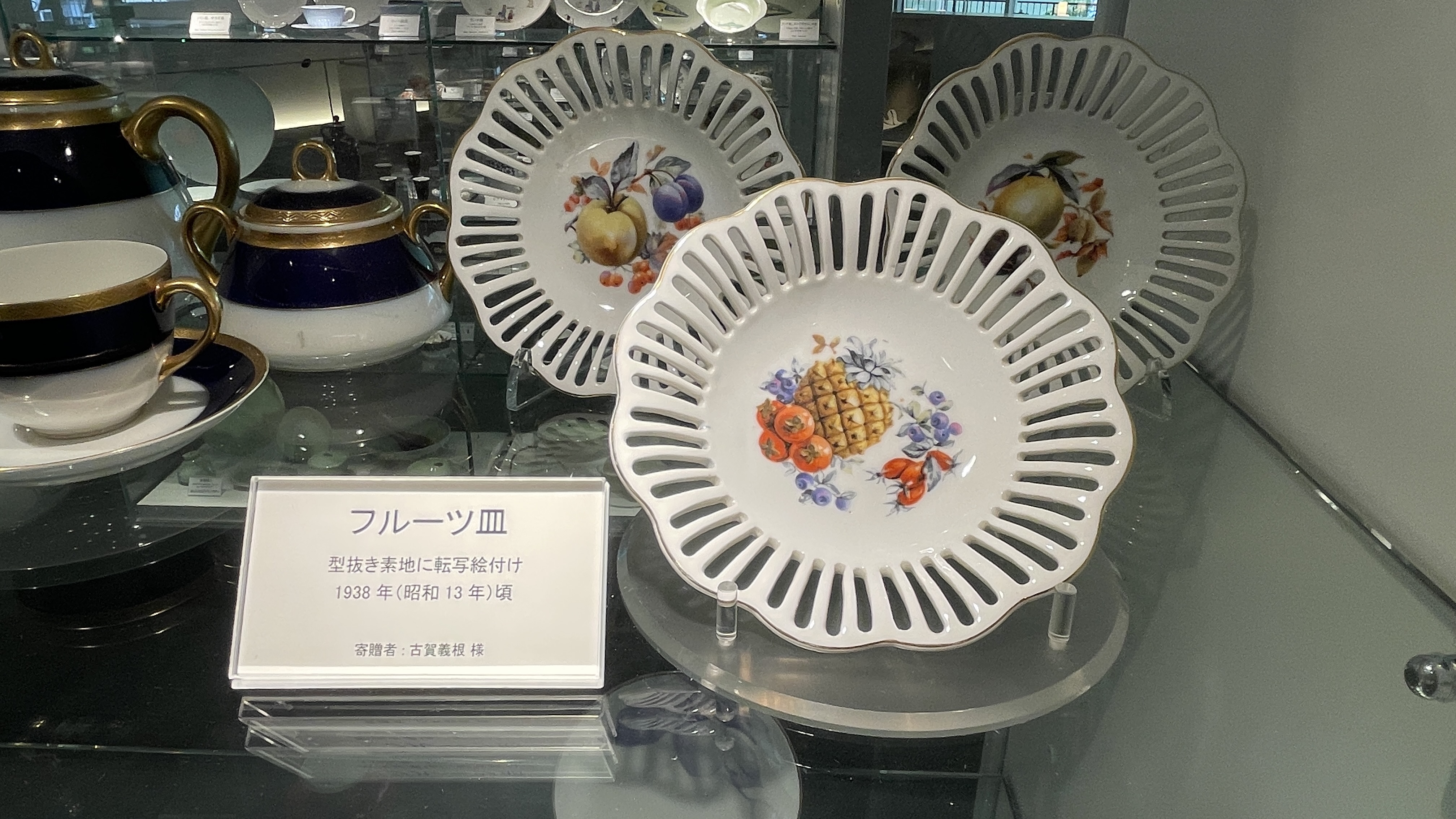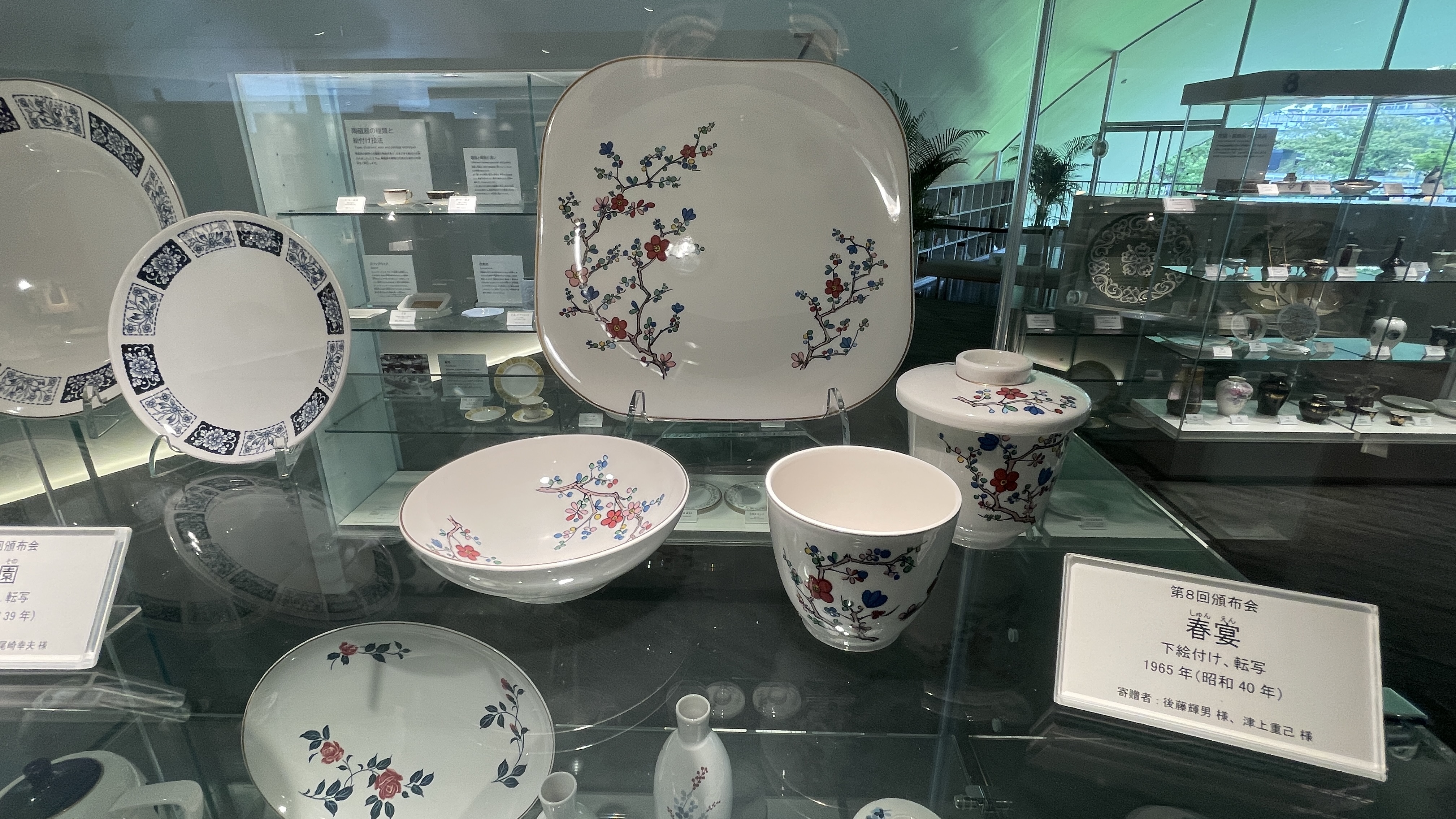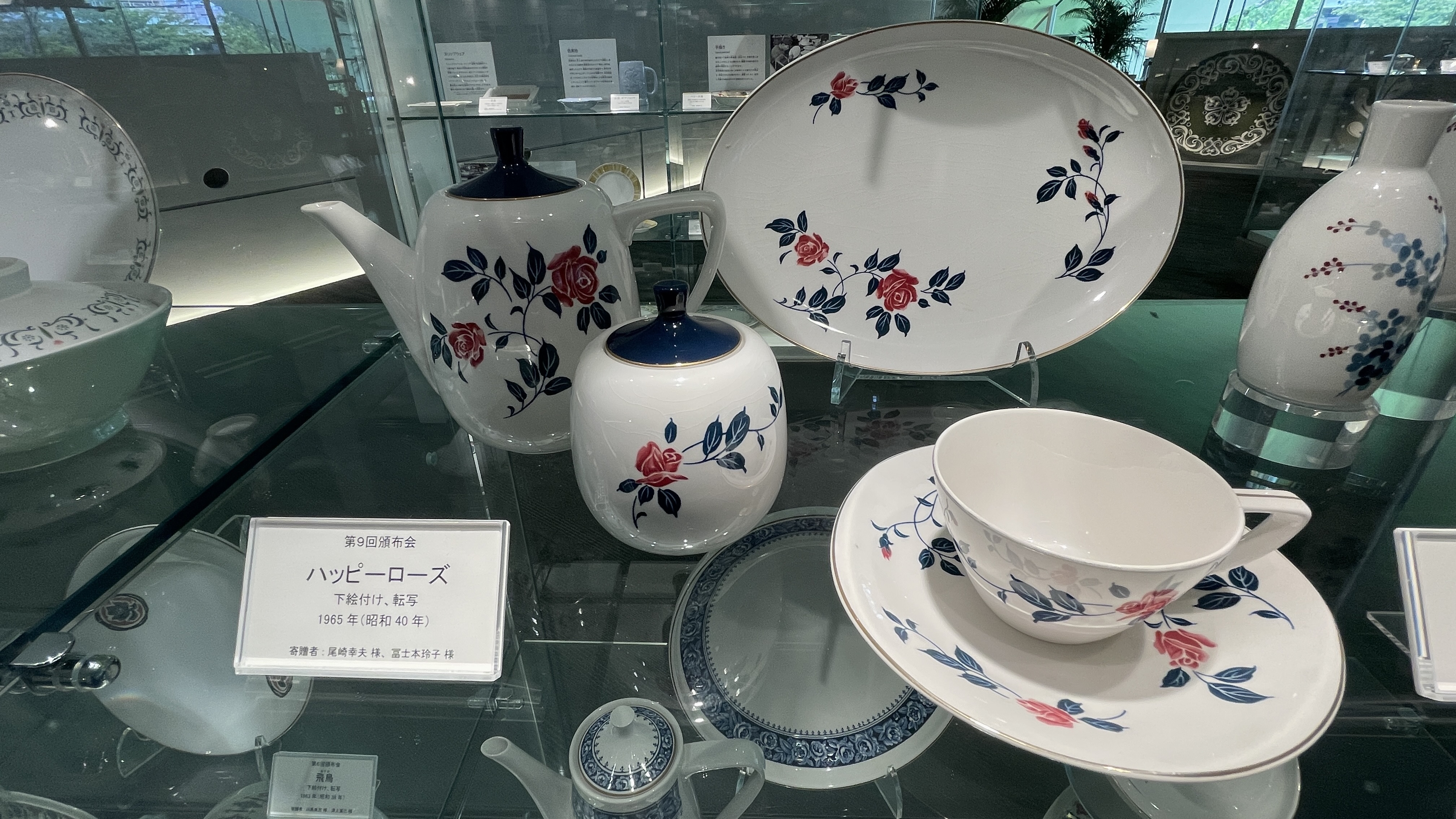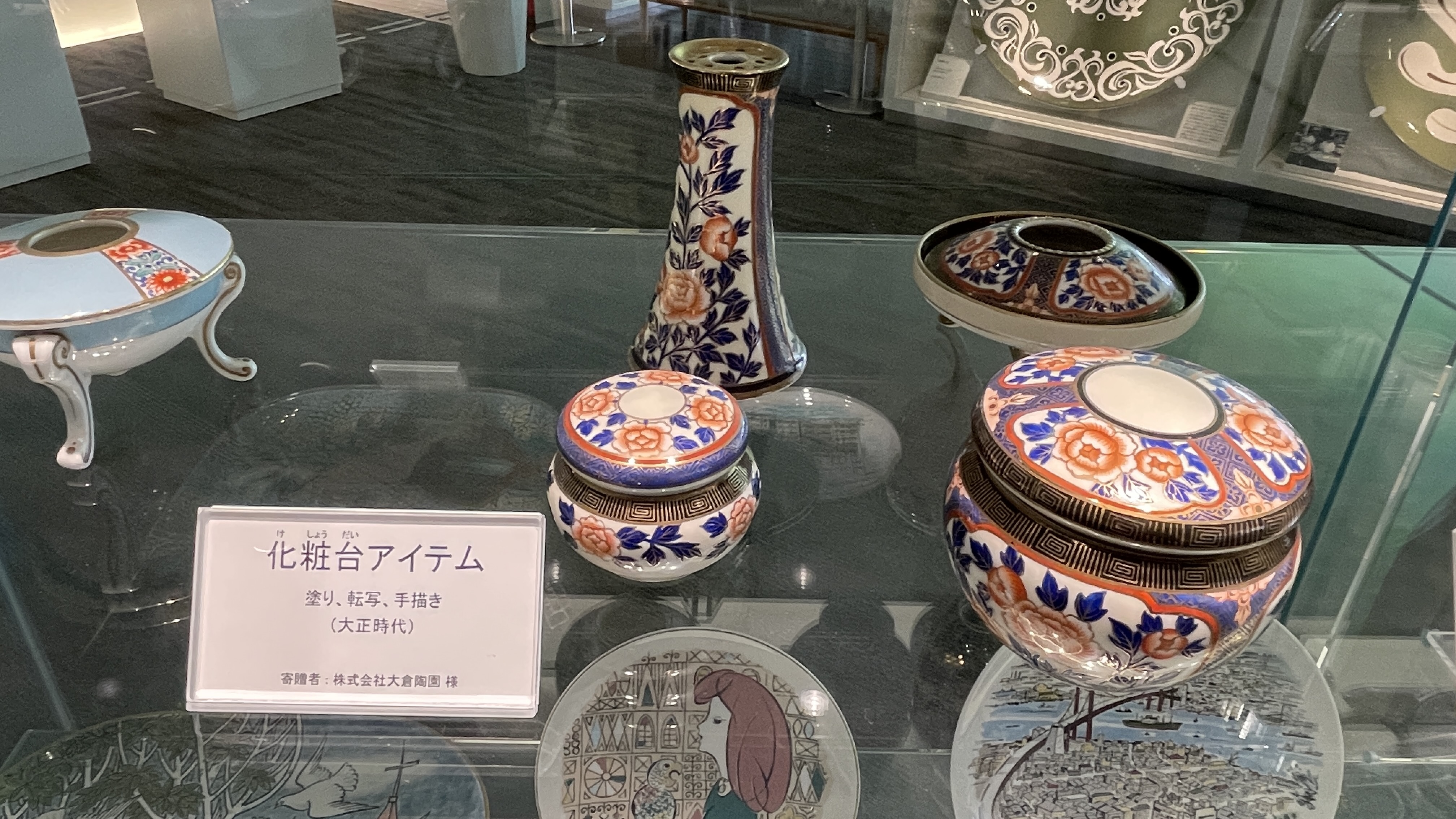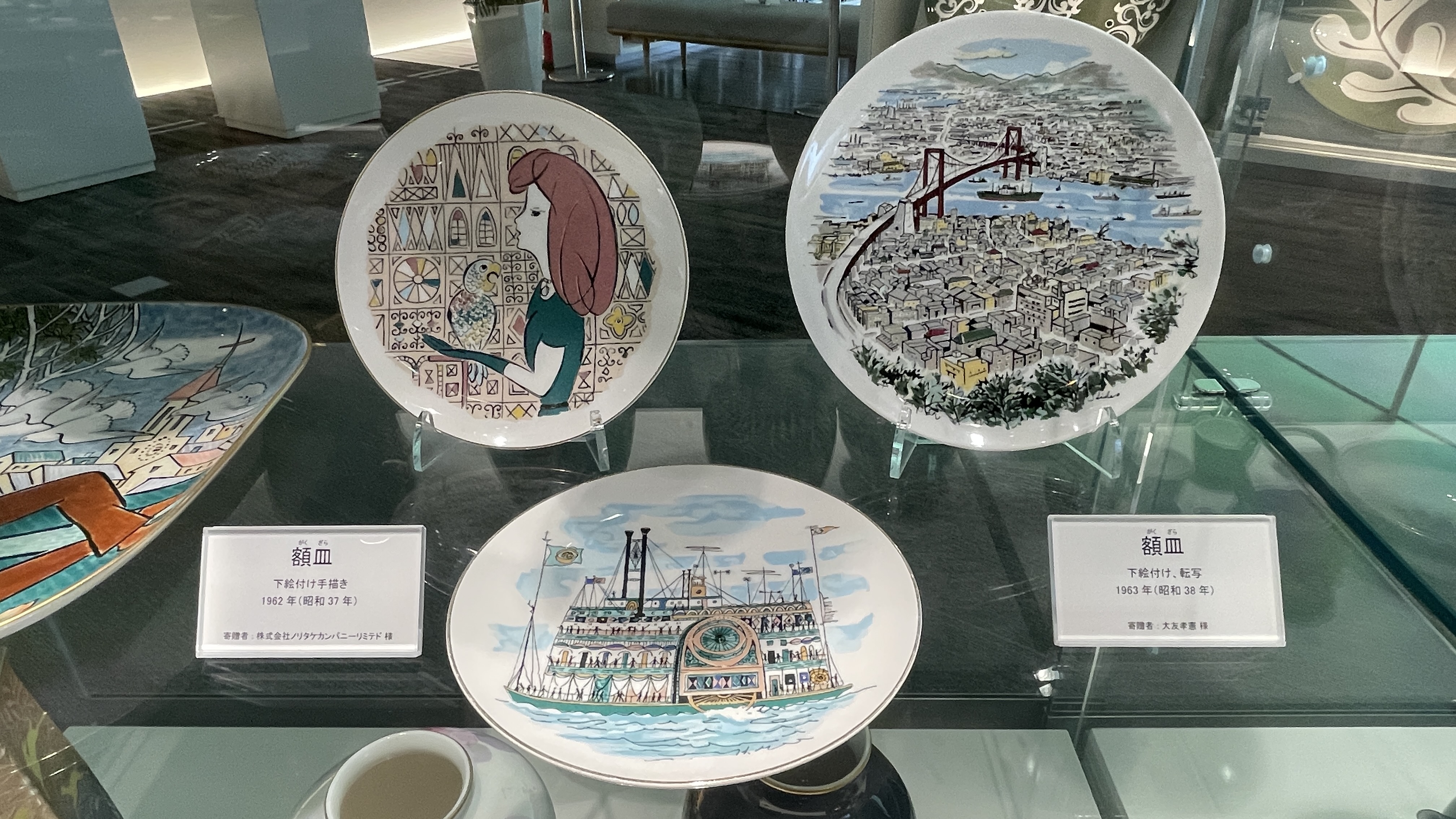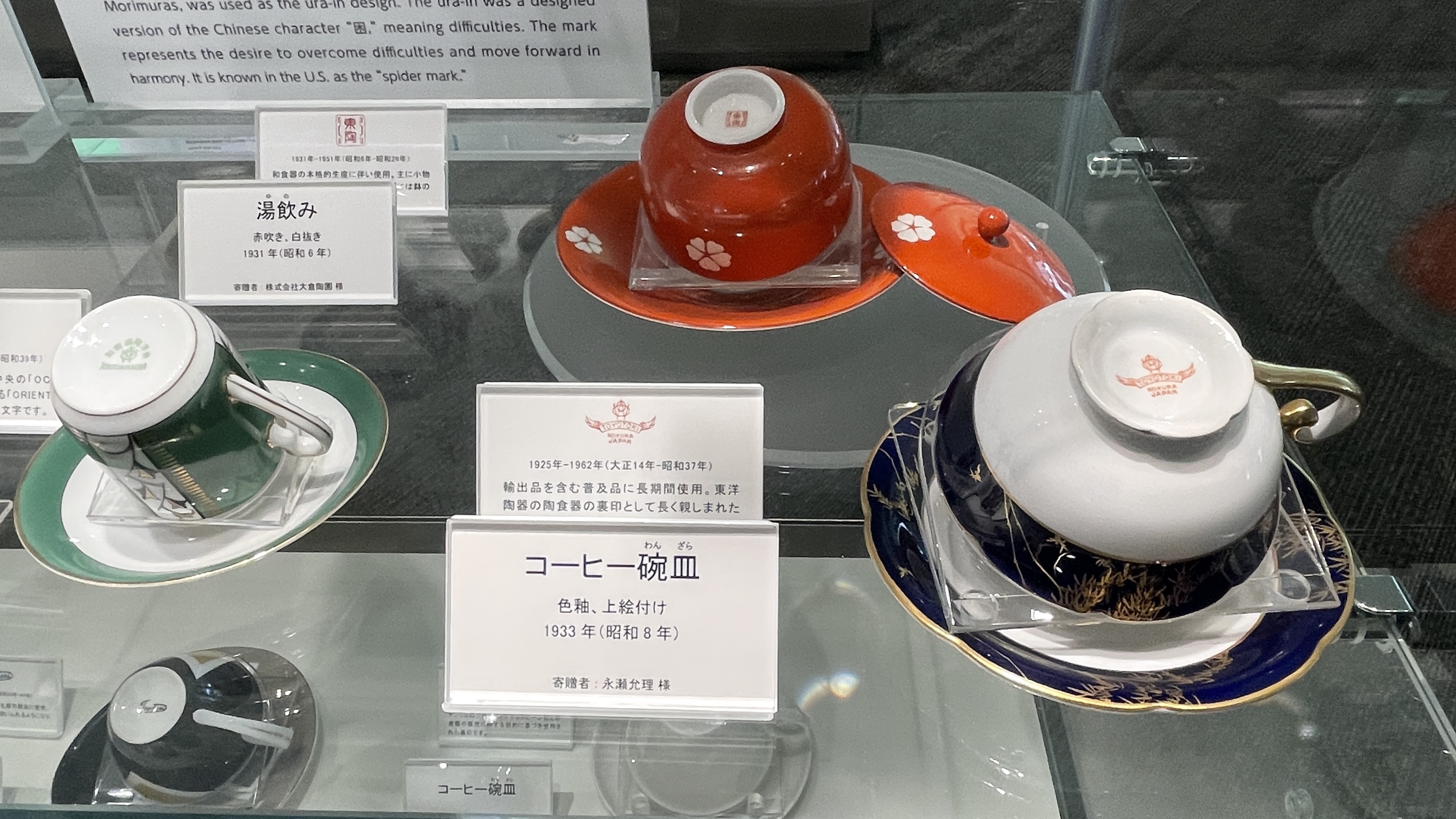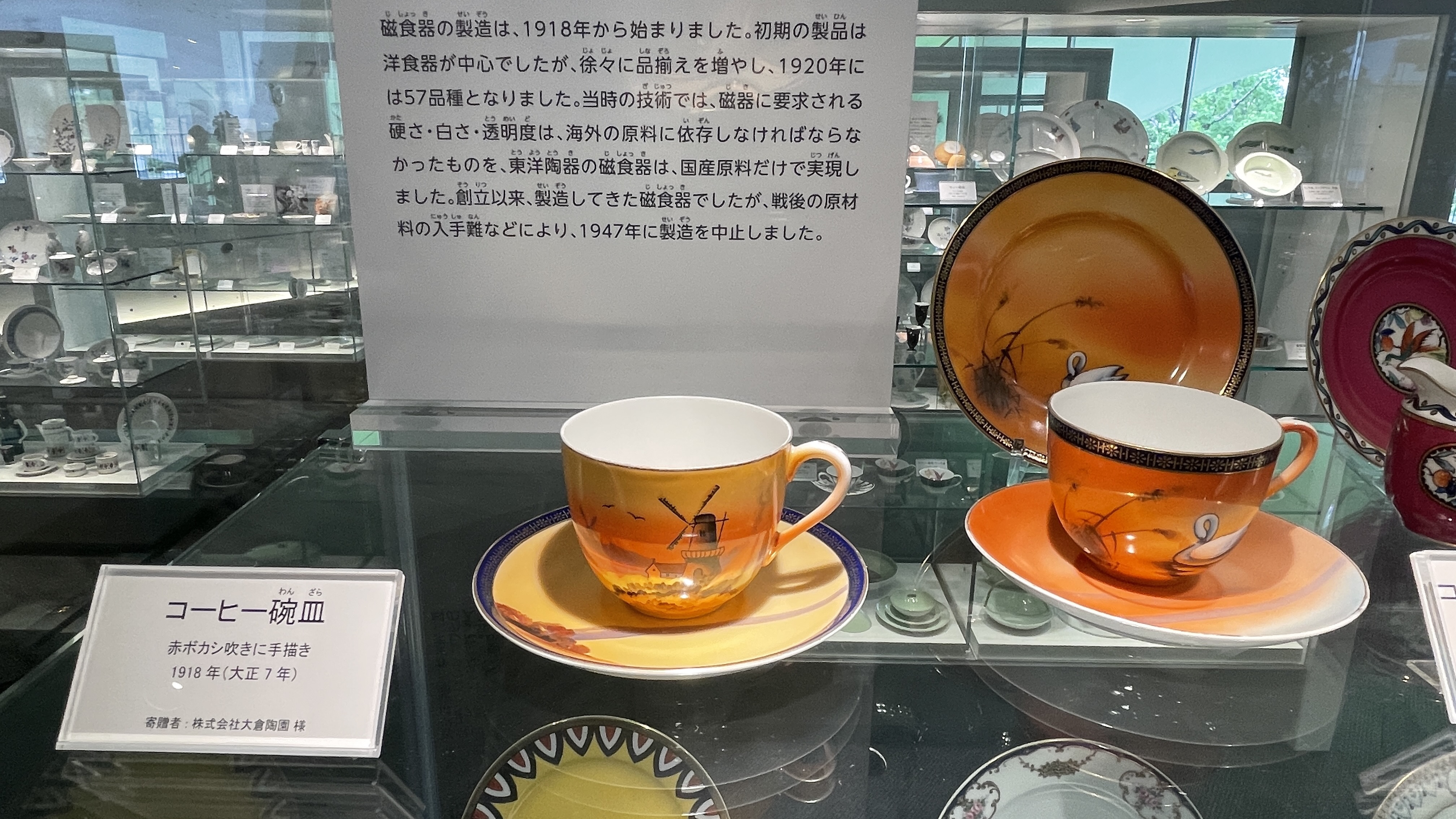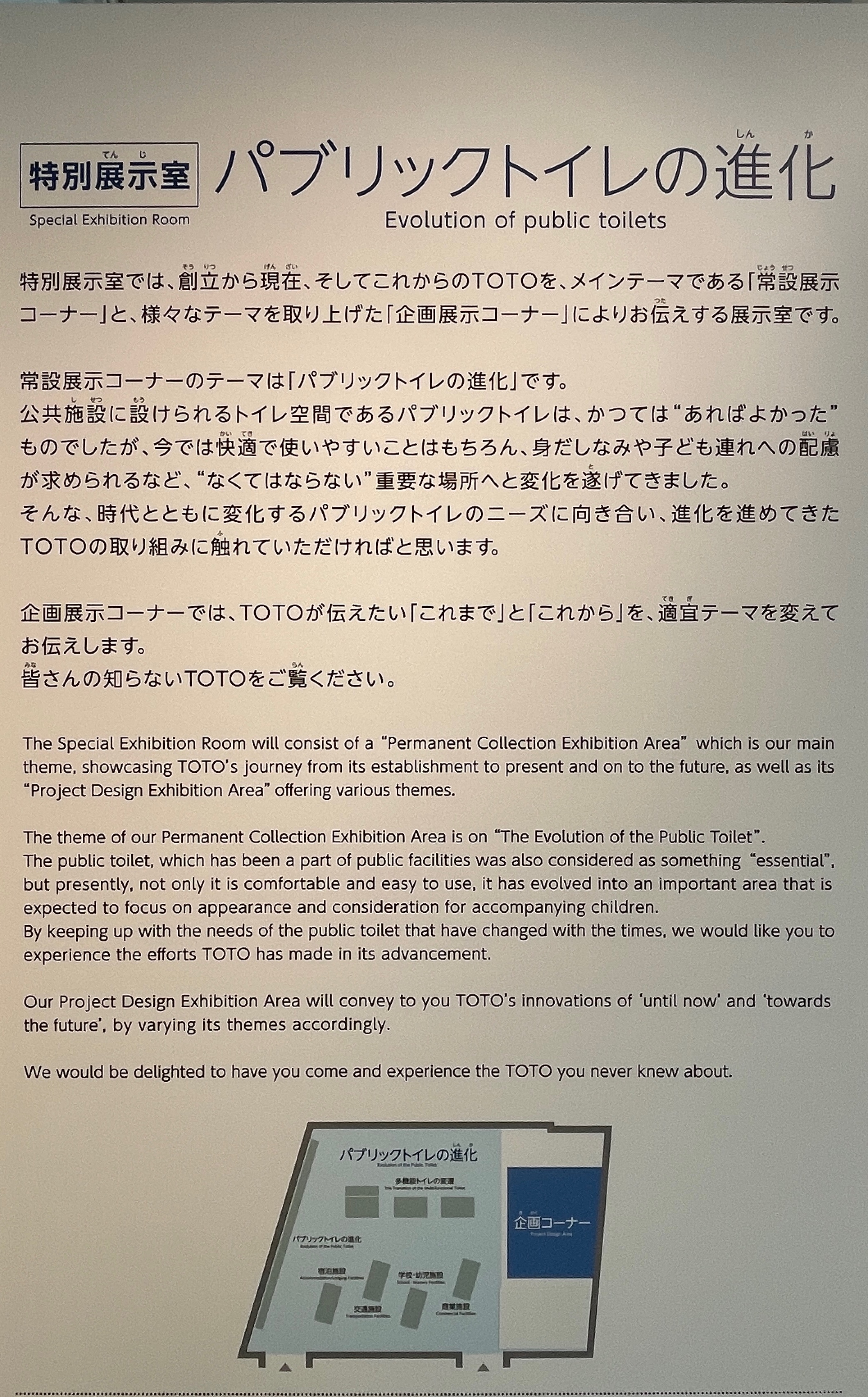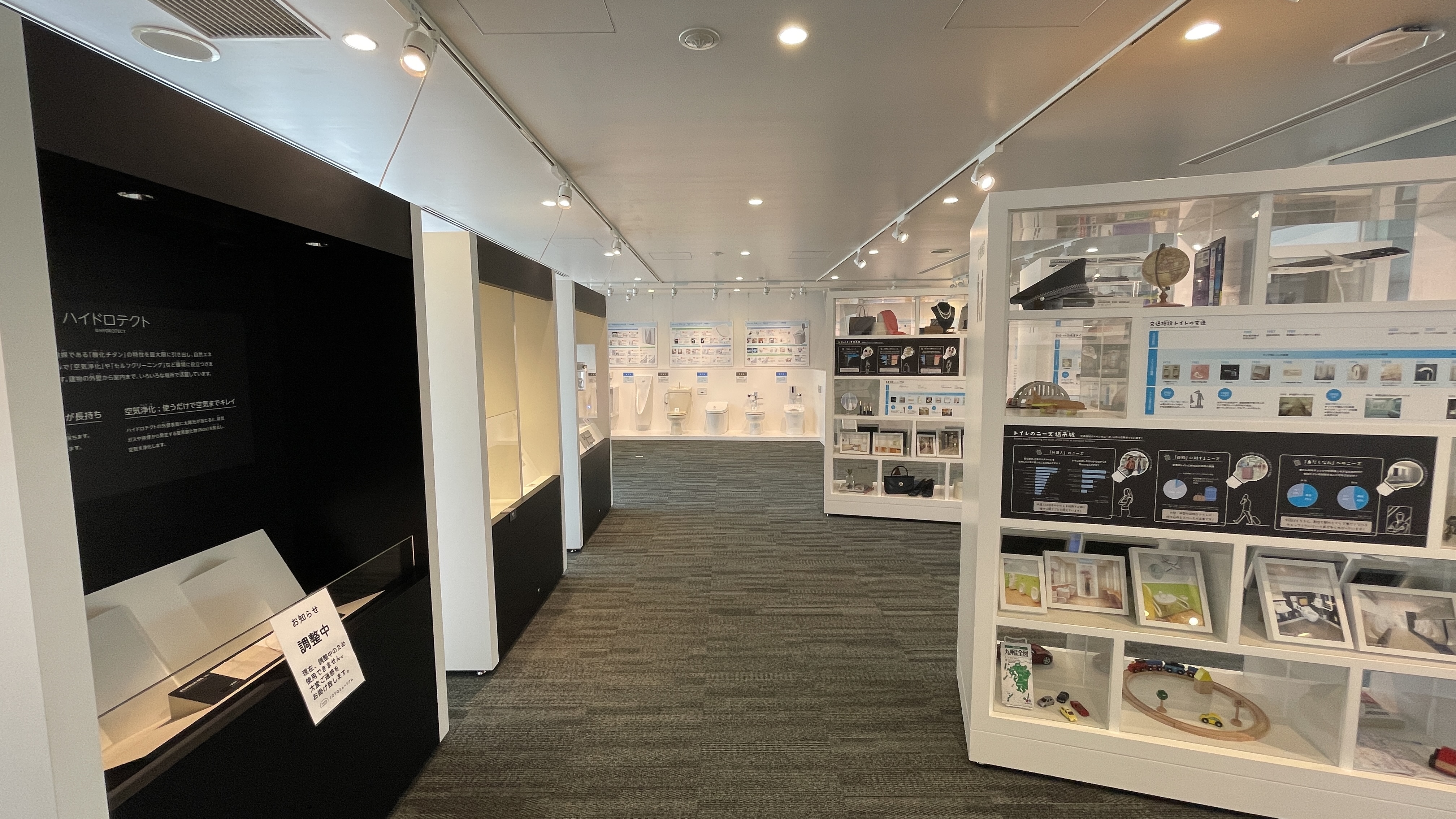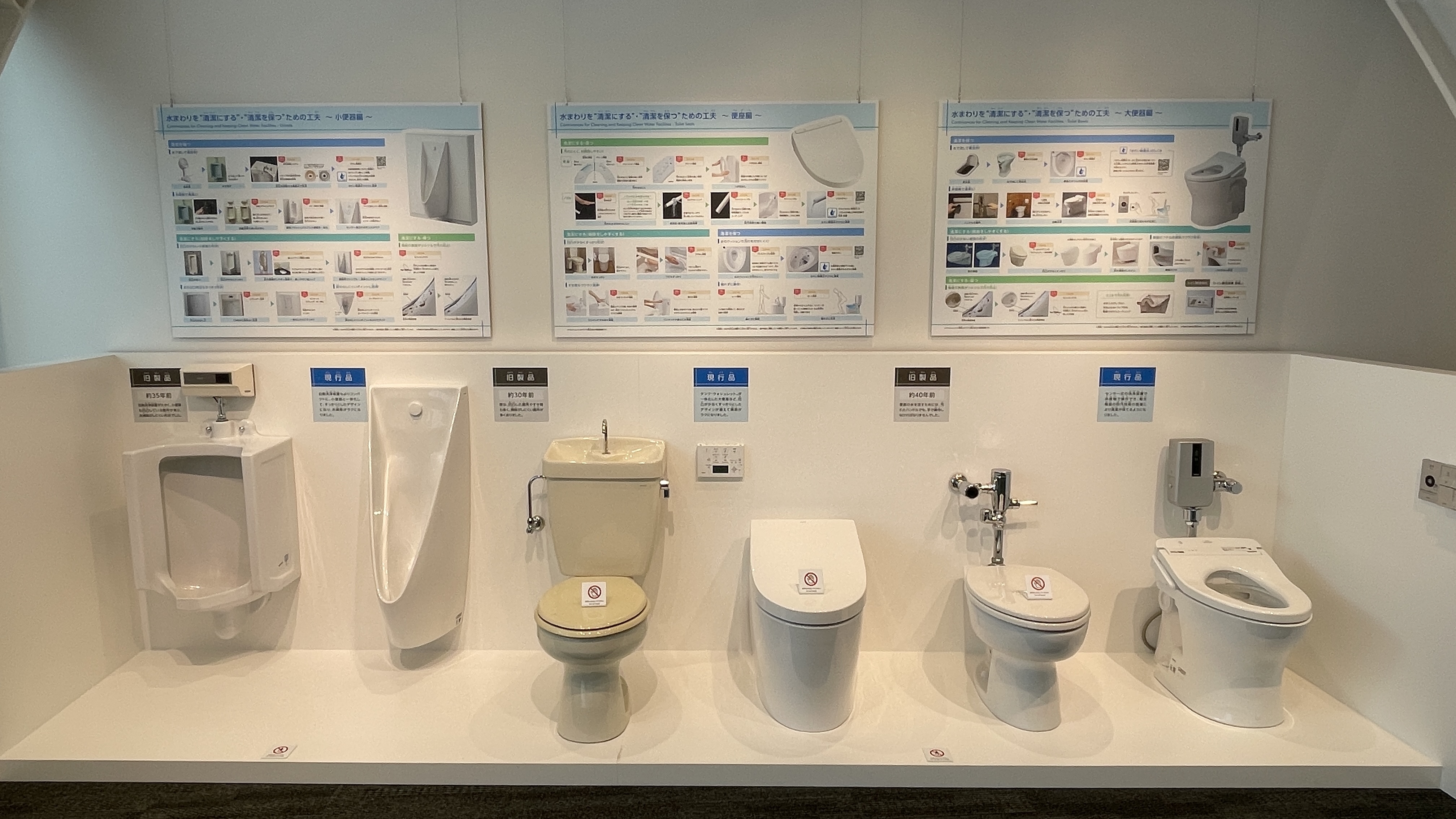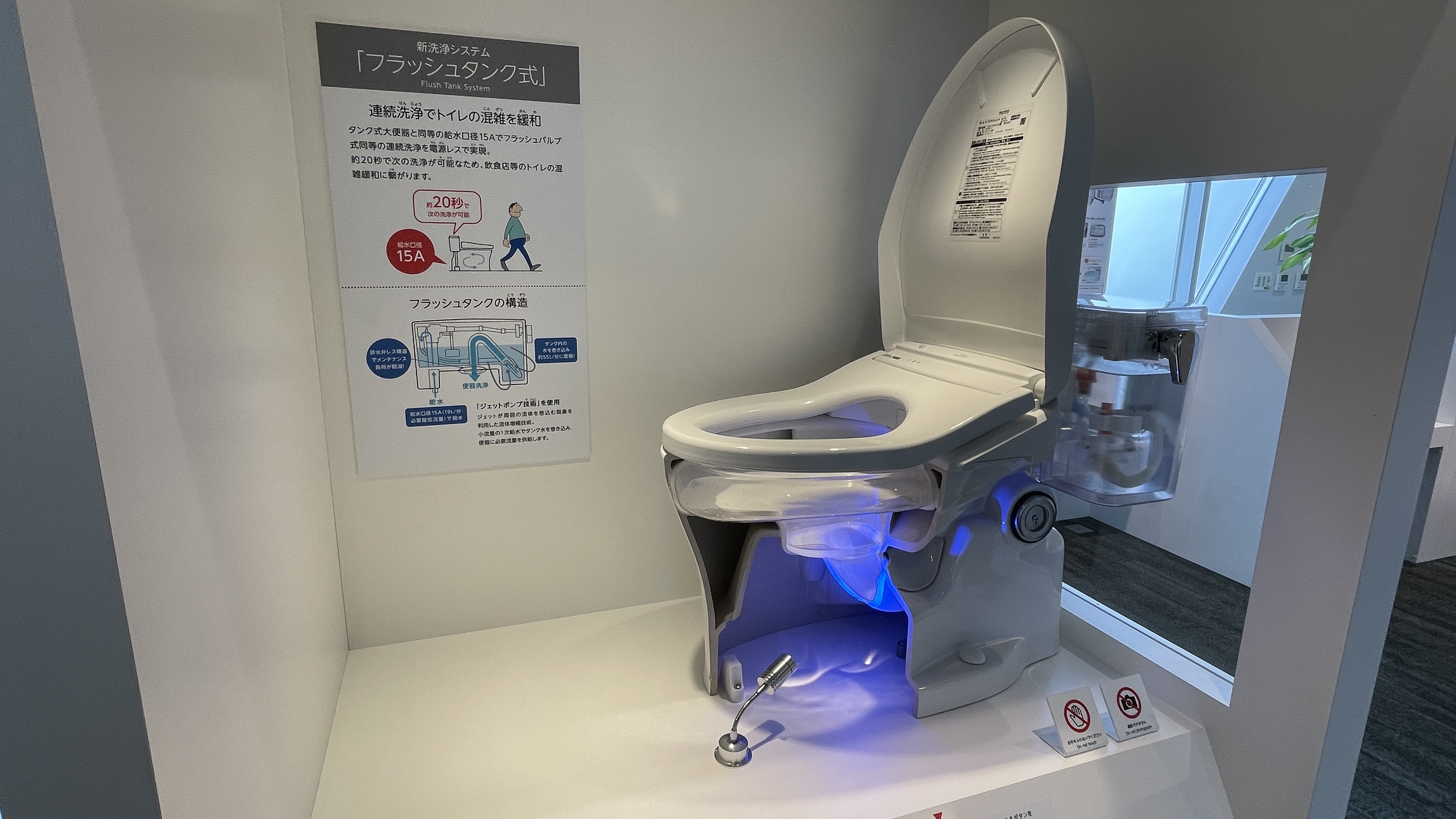 A motorcycle was on display at the museum.
The seat of this motorcycle is a toilet seat, which is interesting.
This motorcycle traveled 1,400 km from Kitakyushu to Tokyo in 2011 to promote TOTO LTD.'s environmental efforts.
The motorcycle is fueled by biogas made from animal waste and other materials.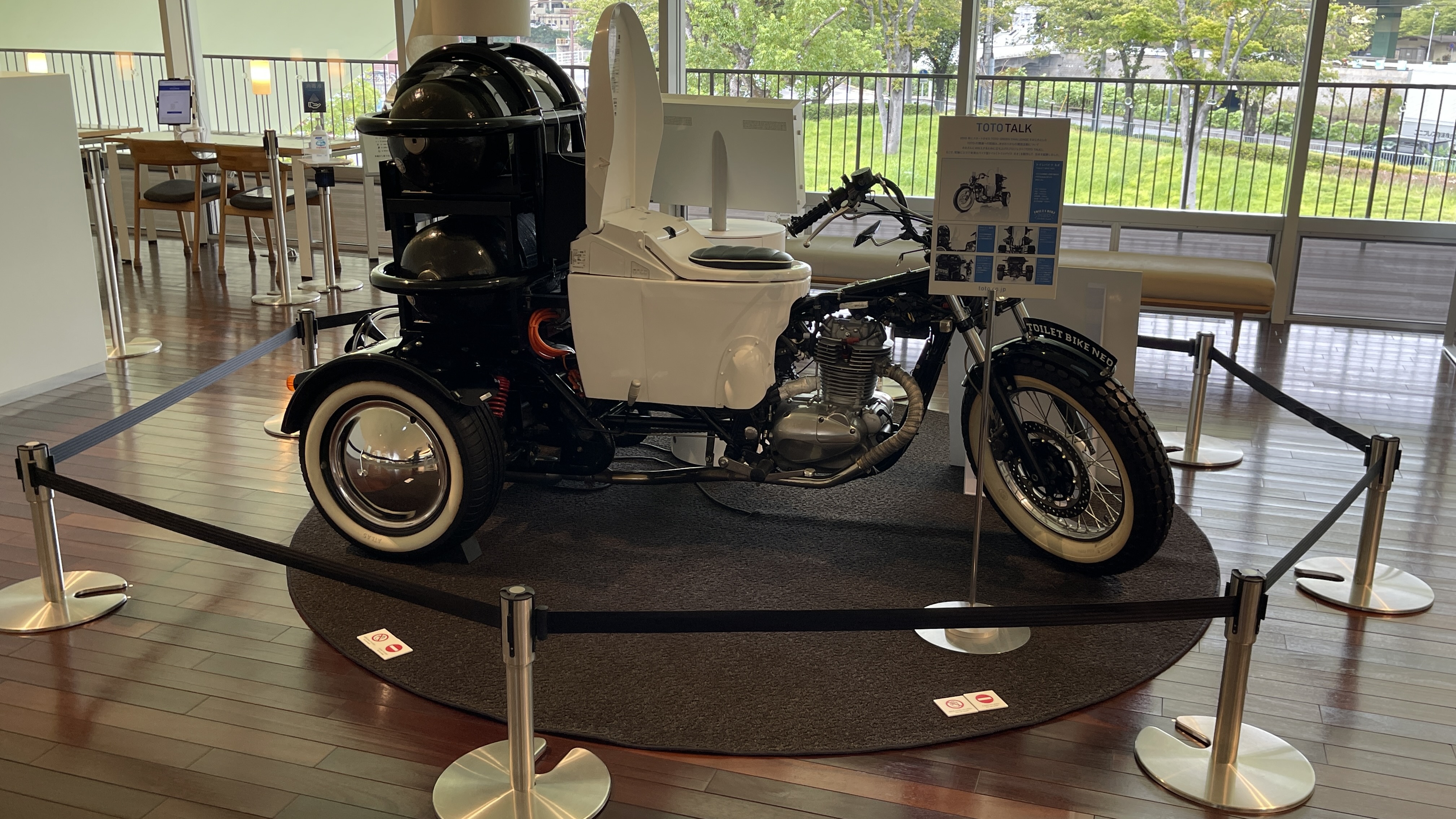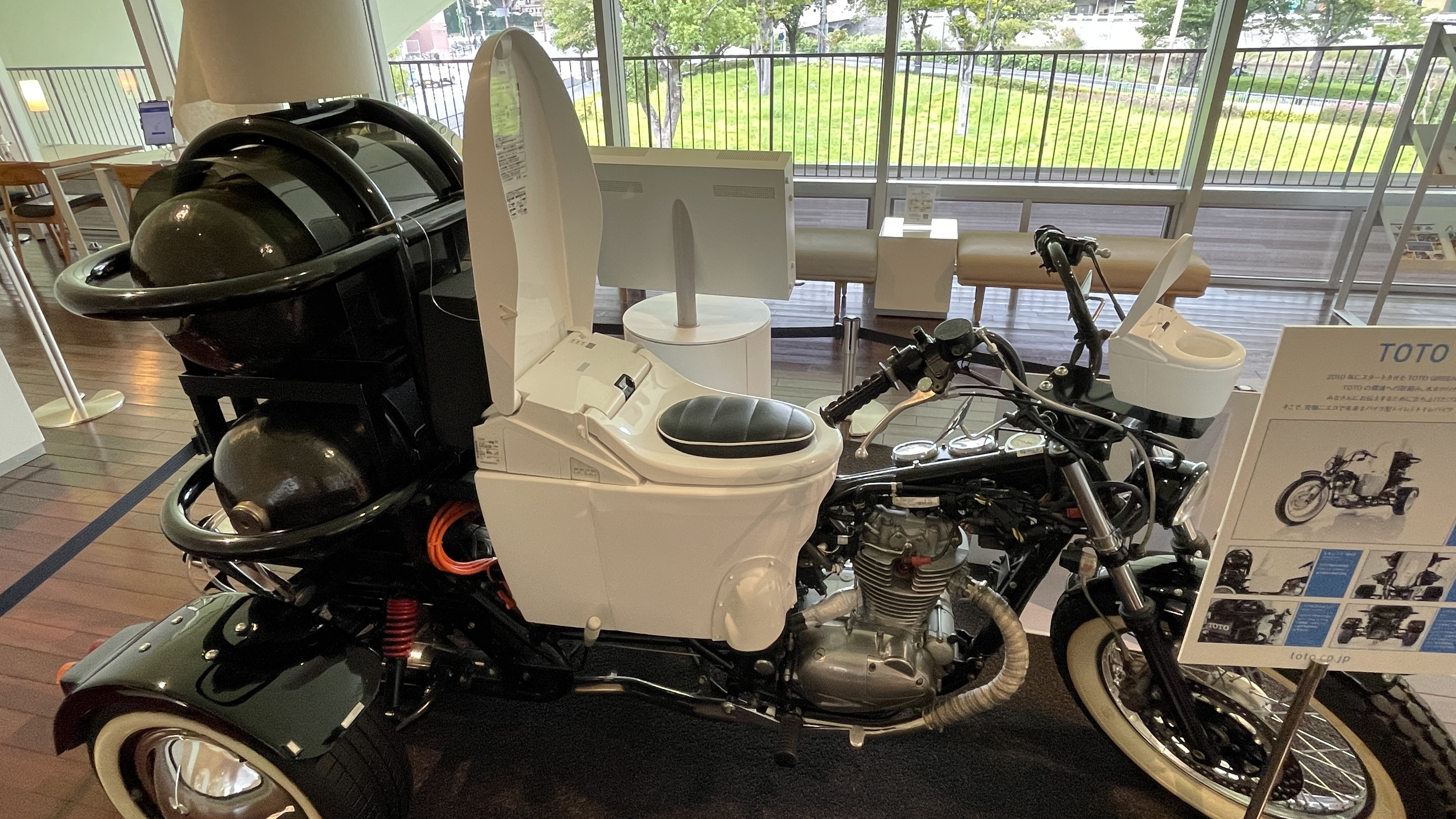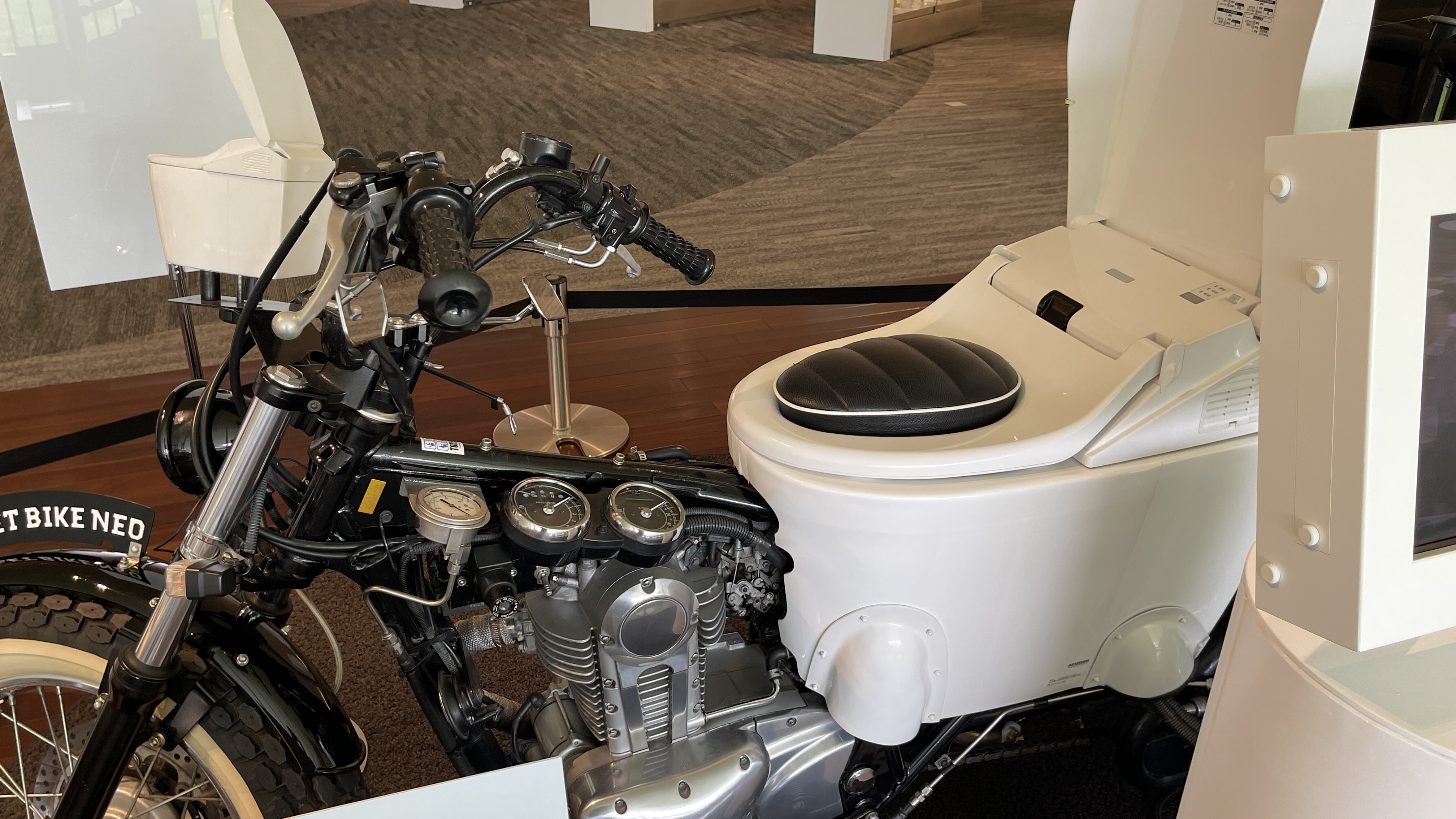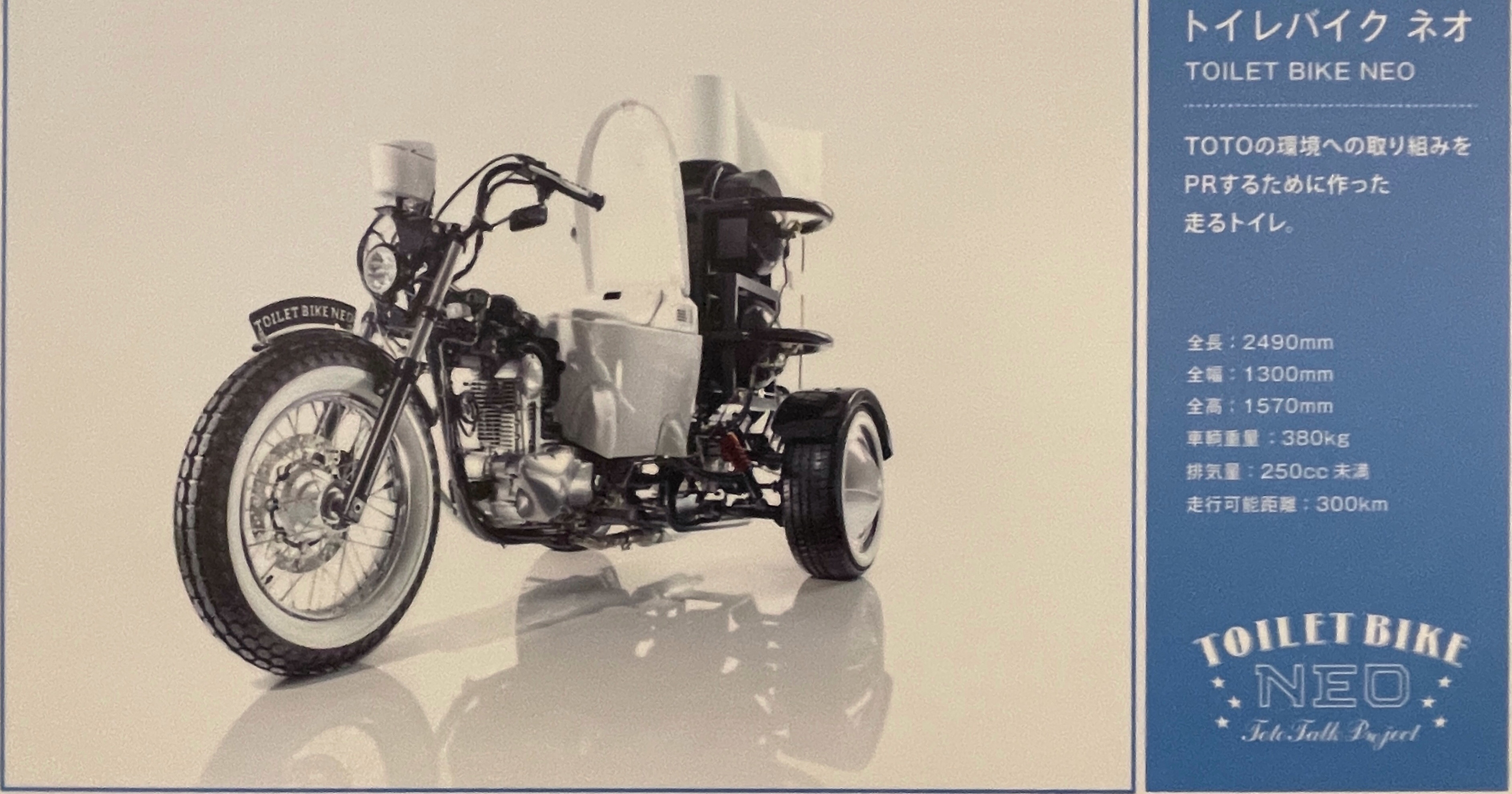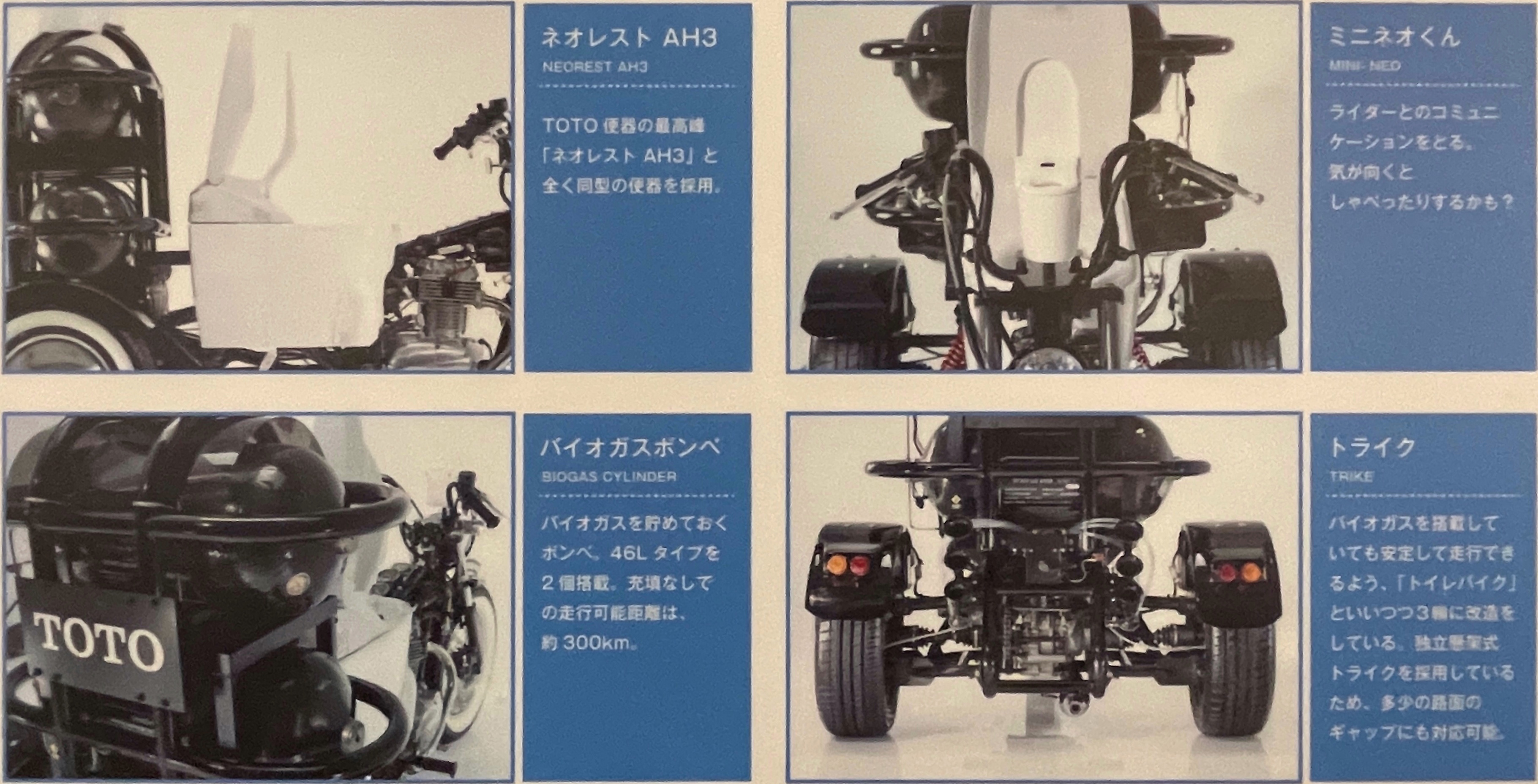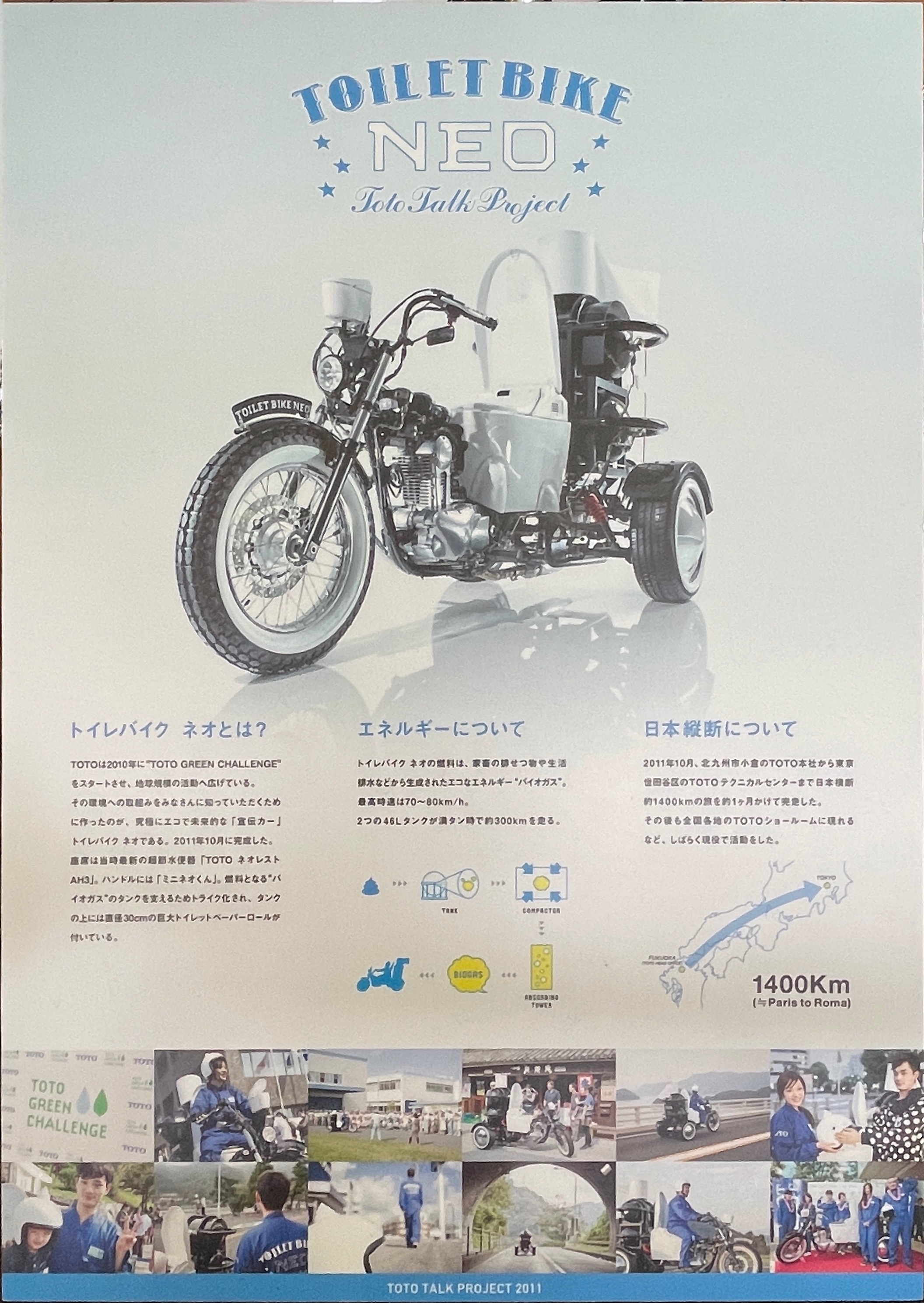 【 Exhibition Room 2 】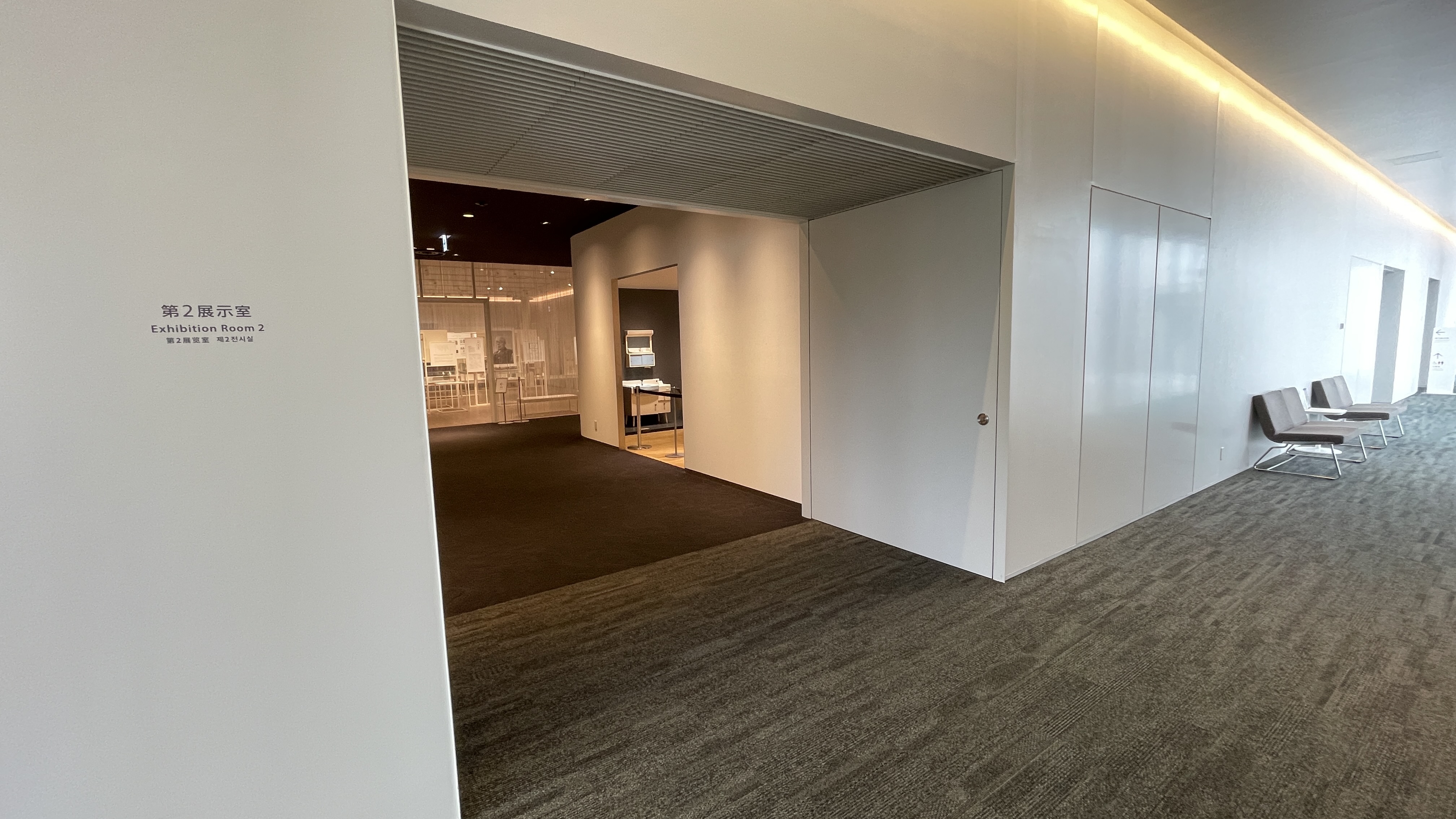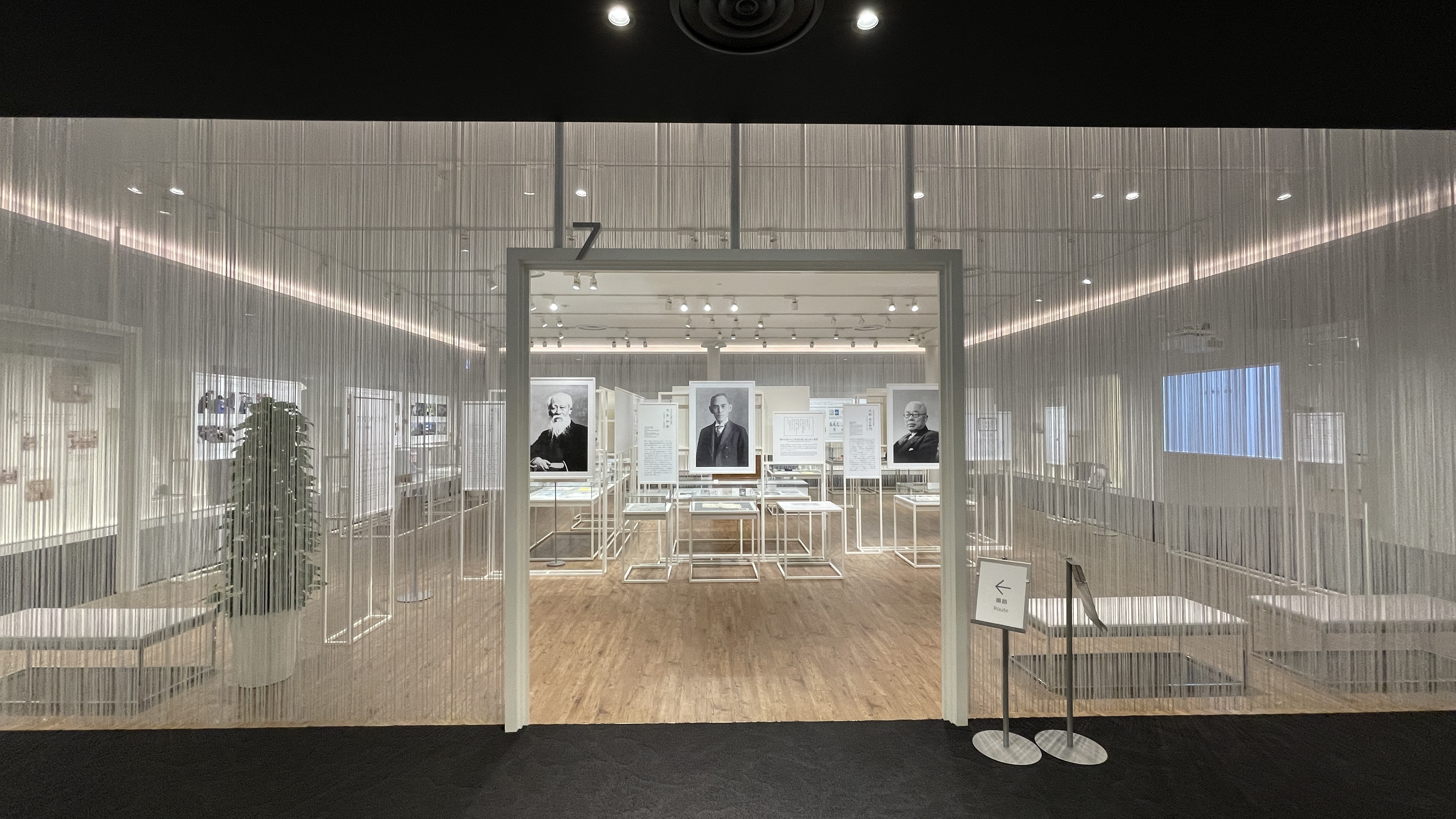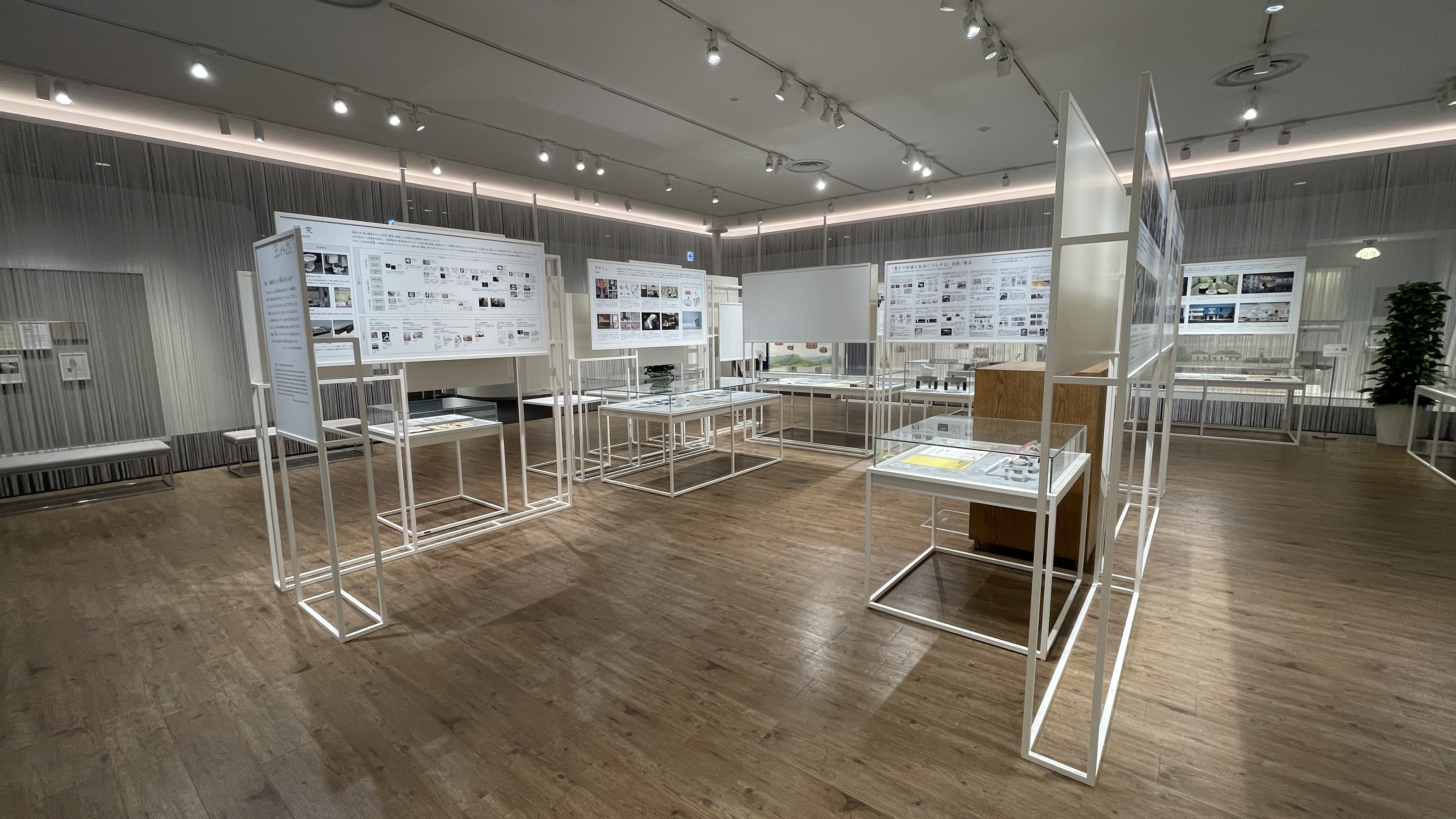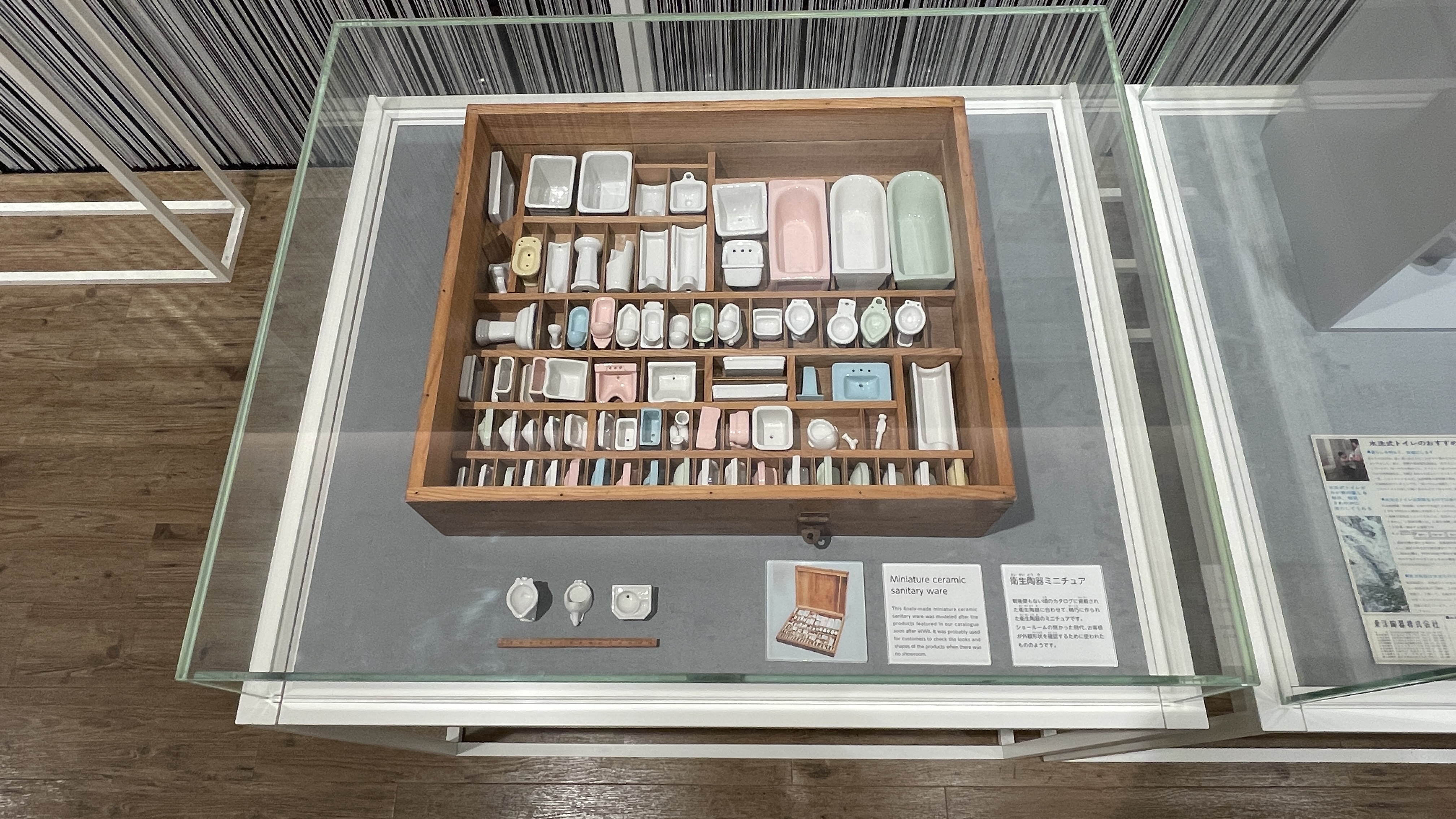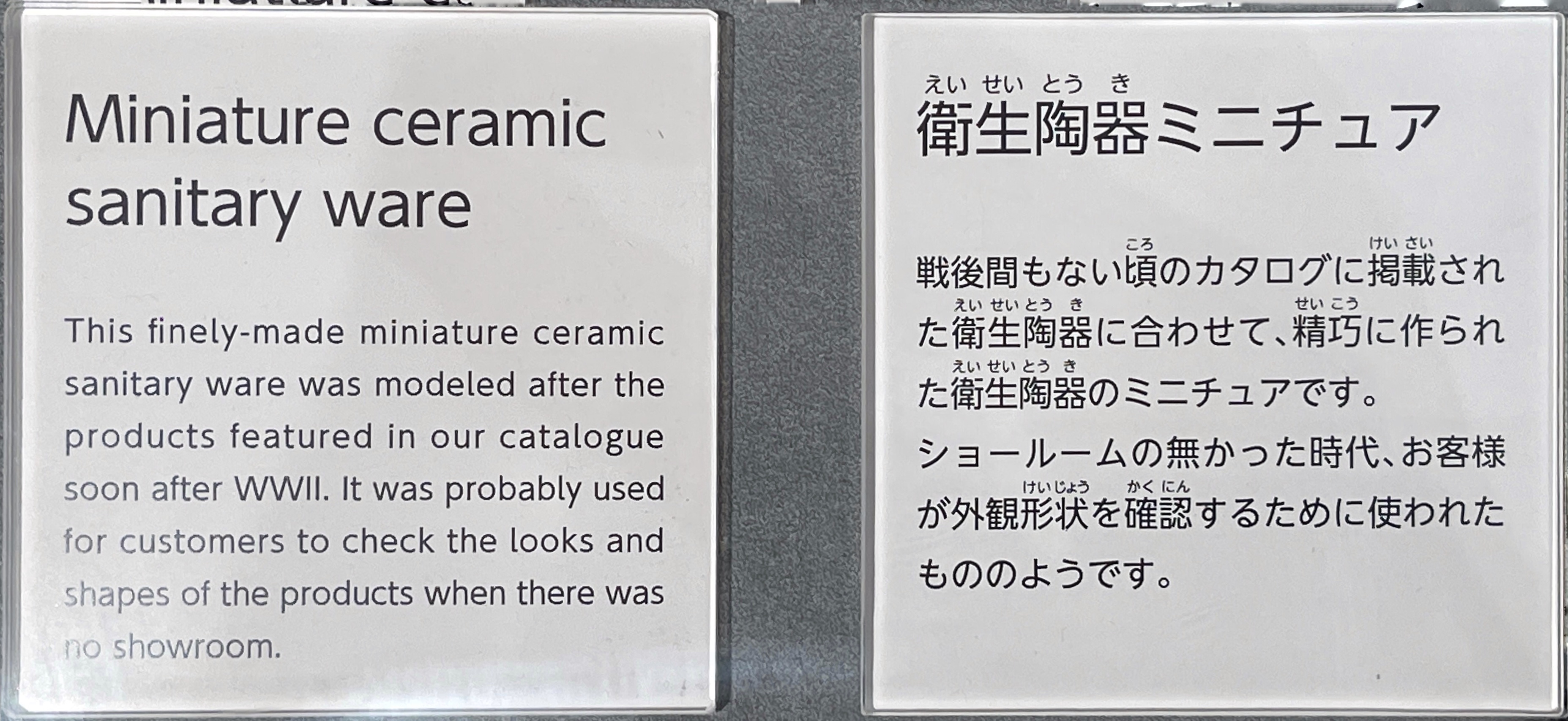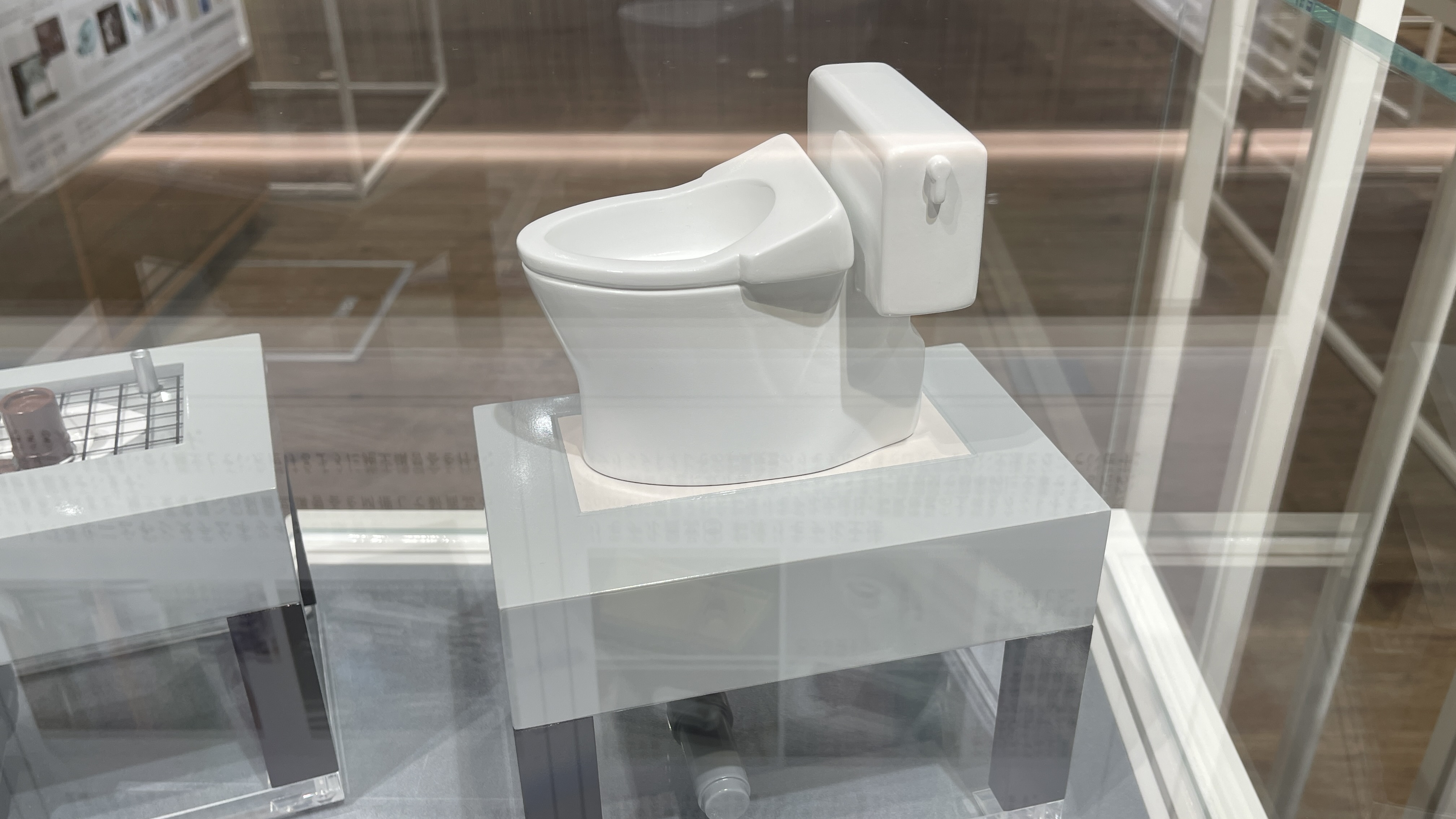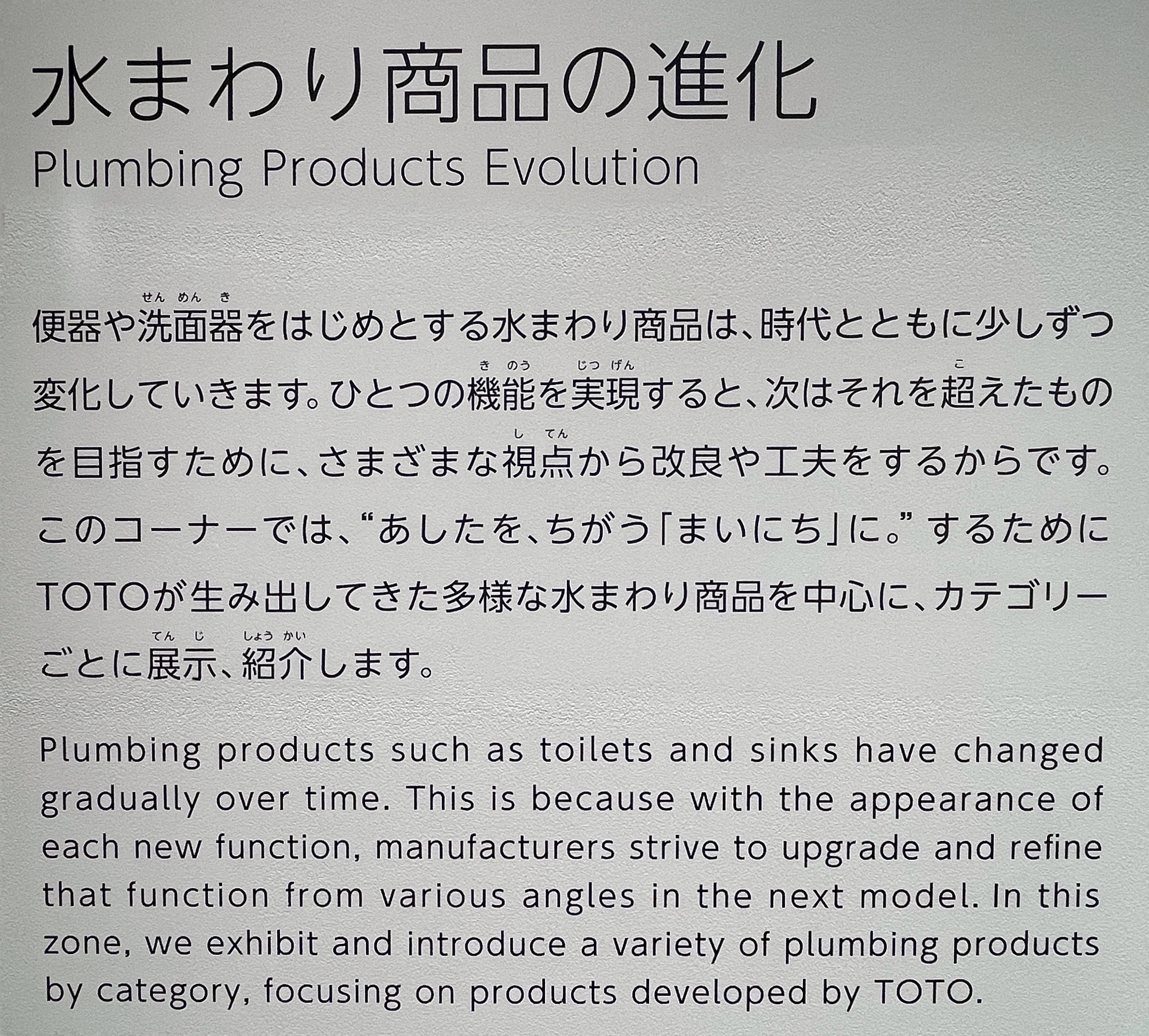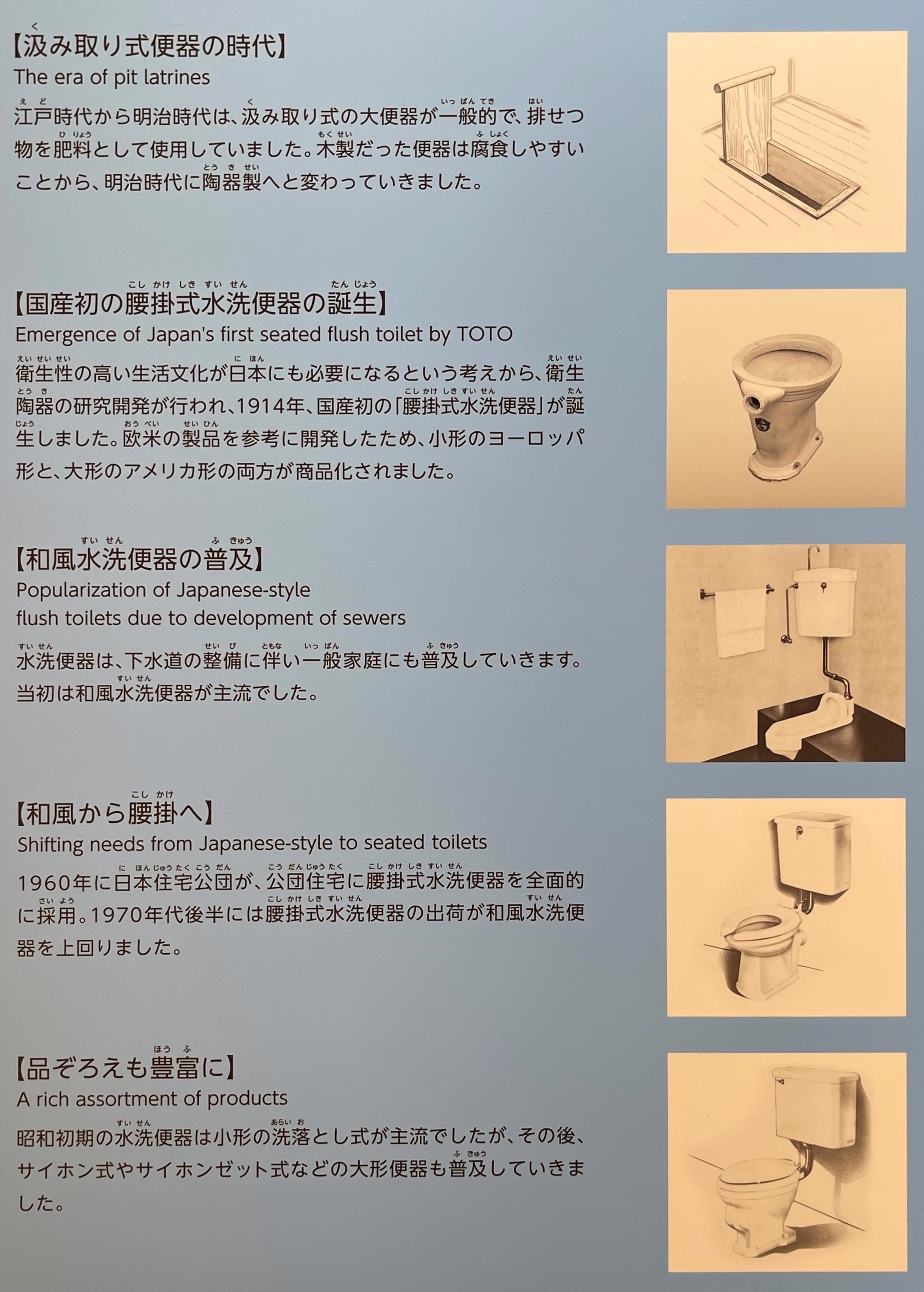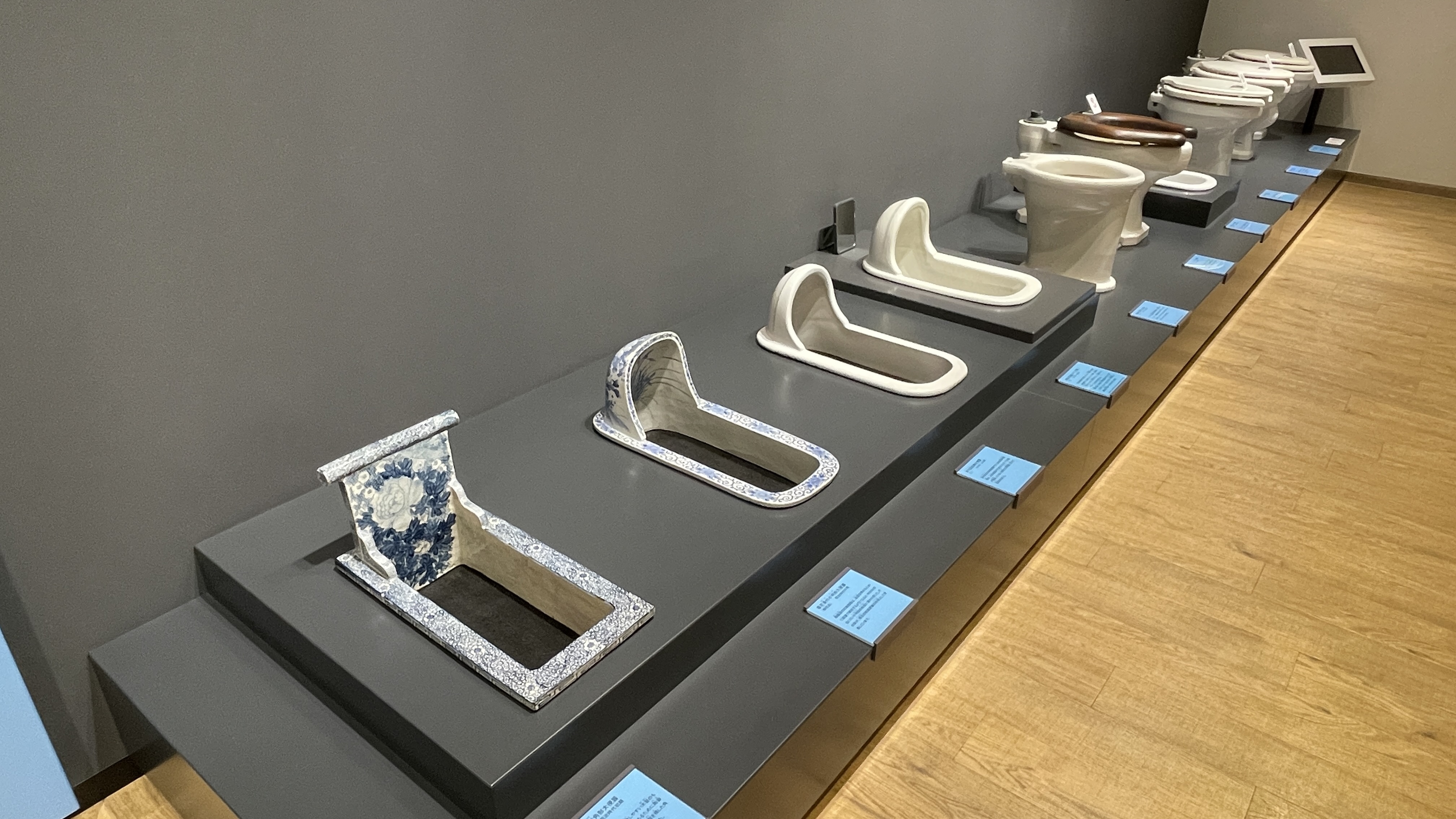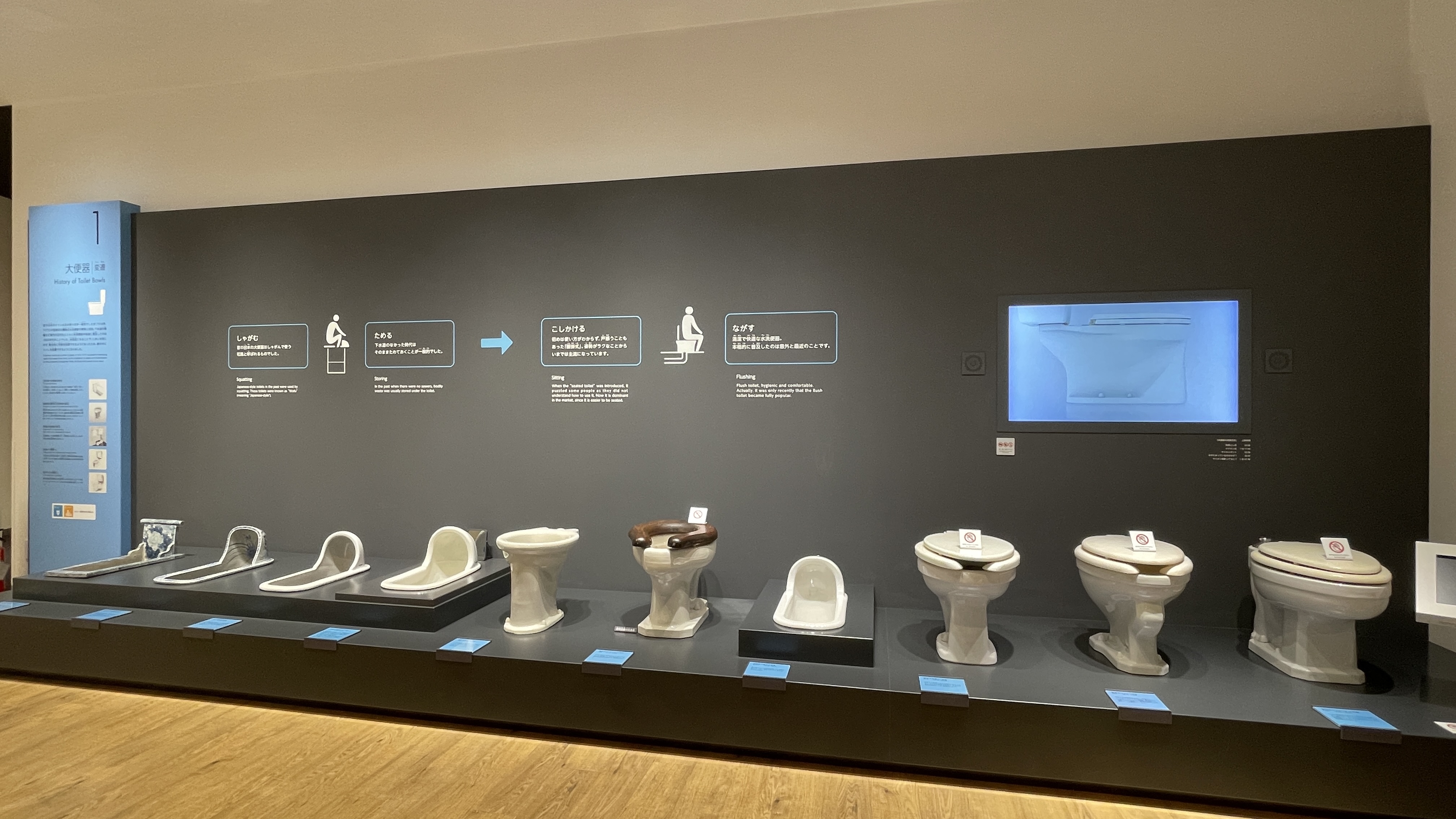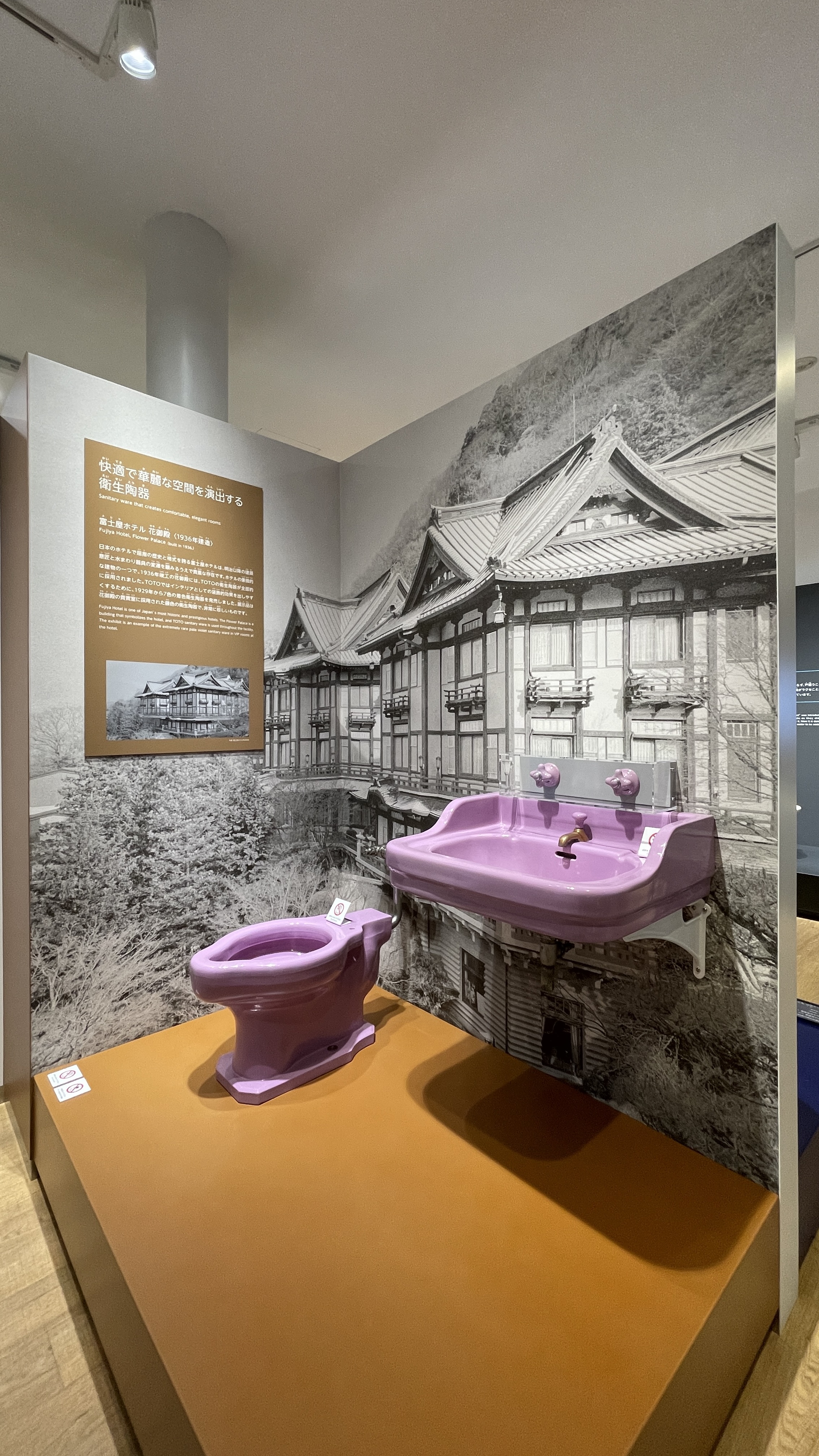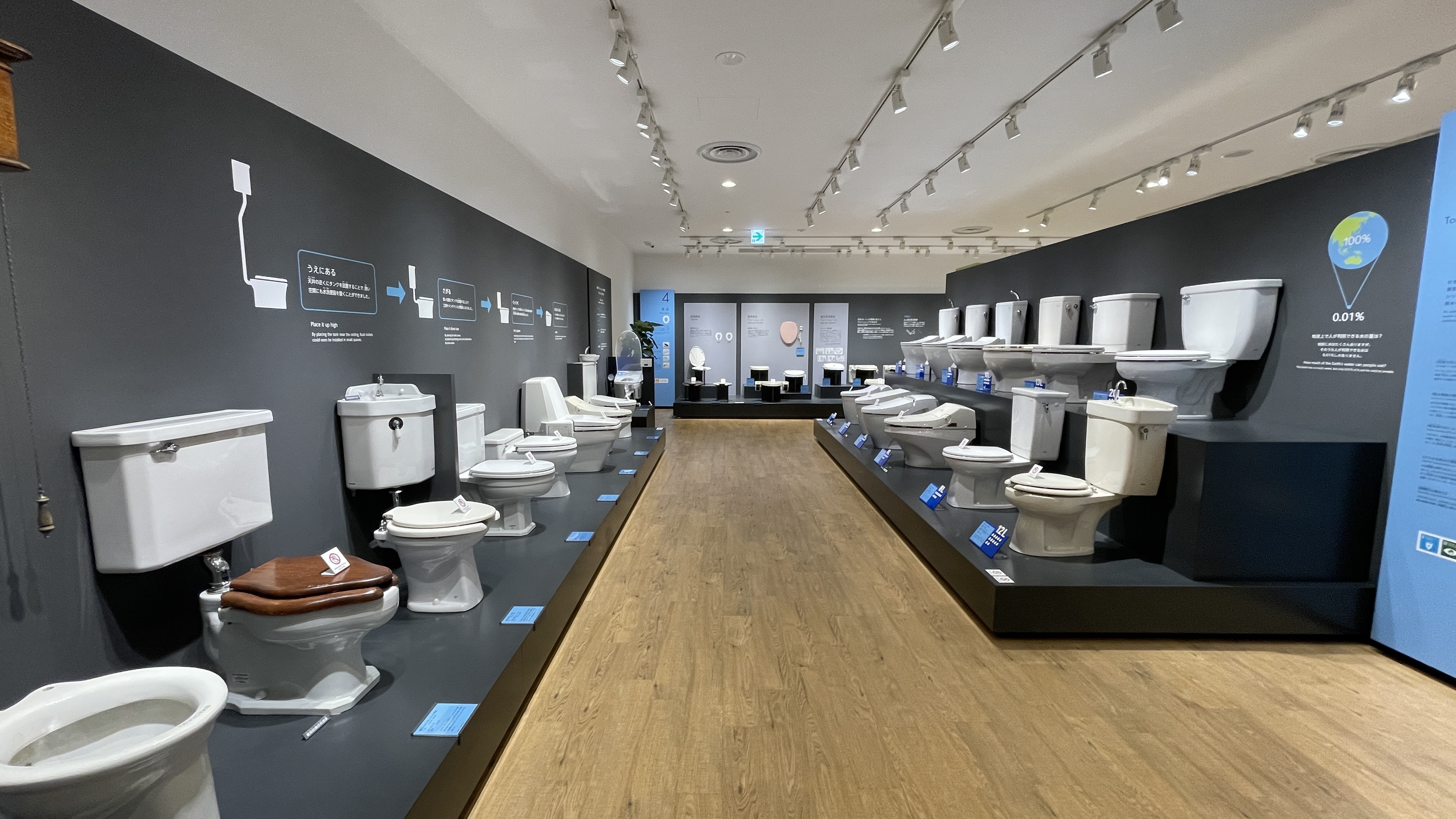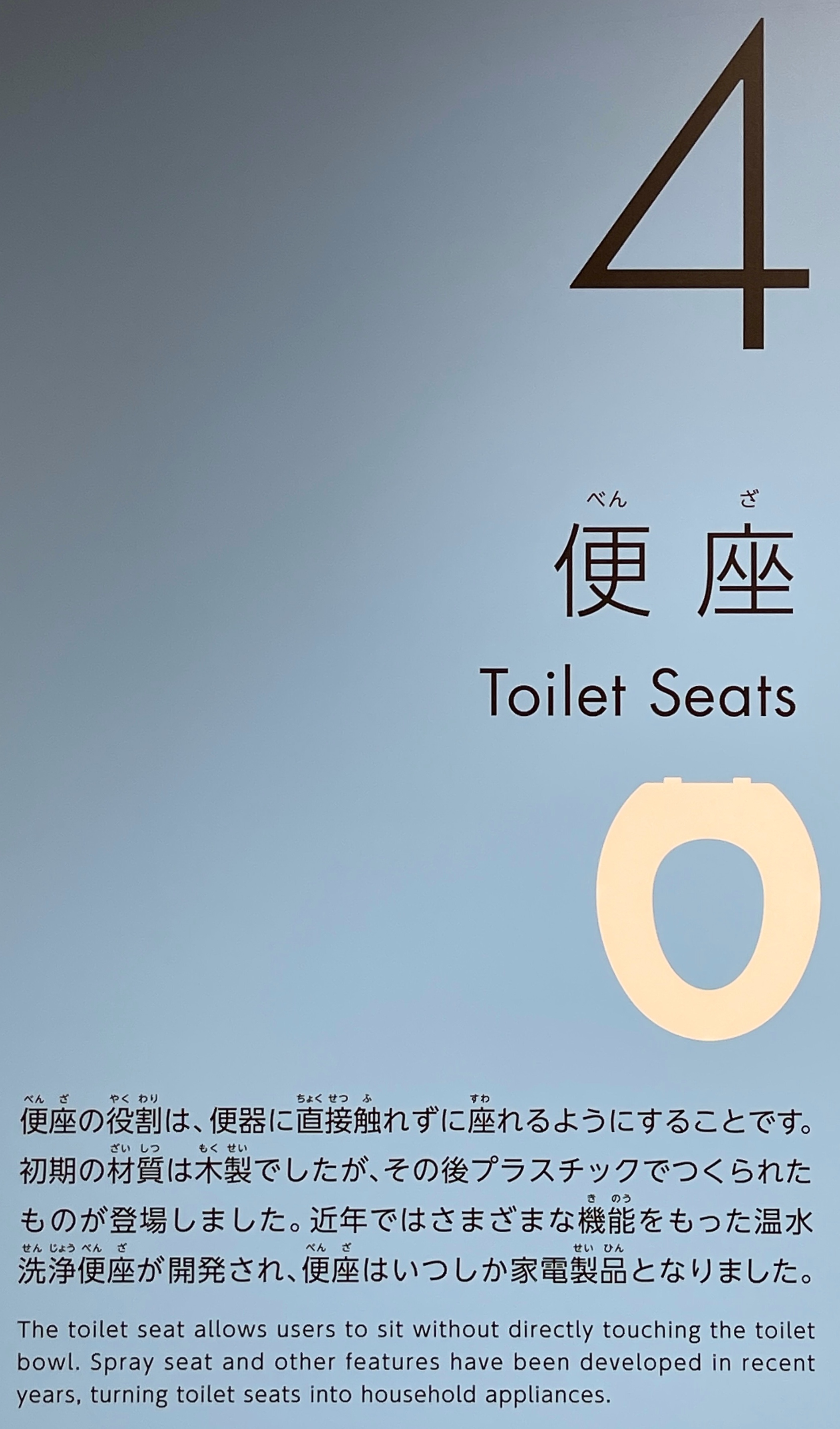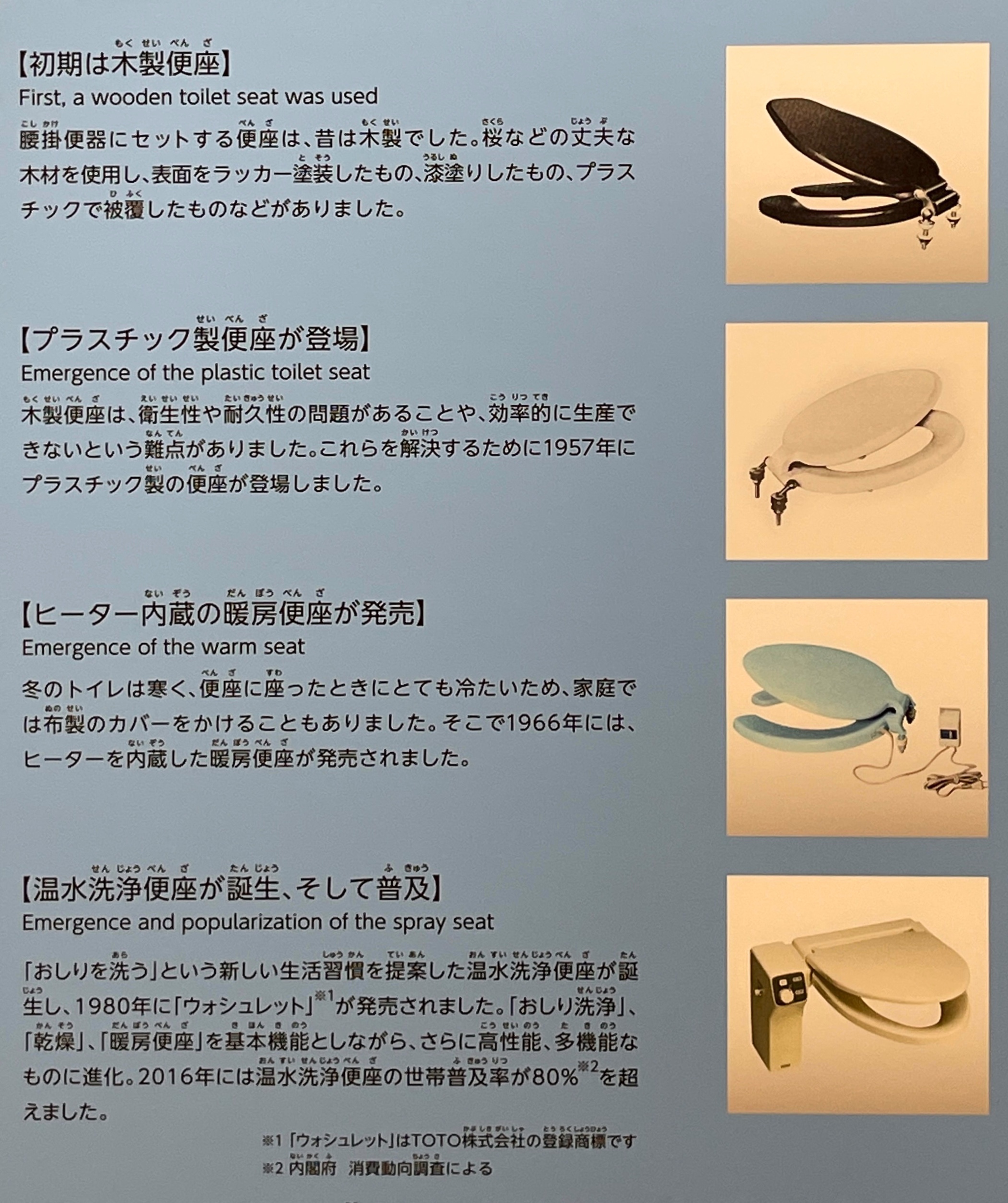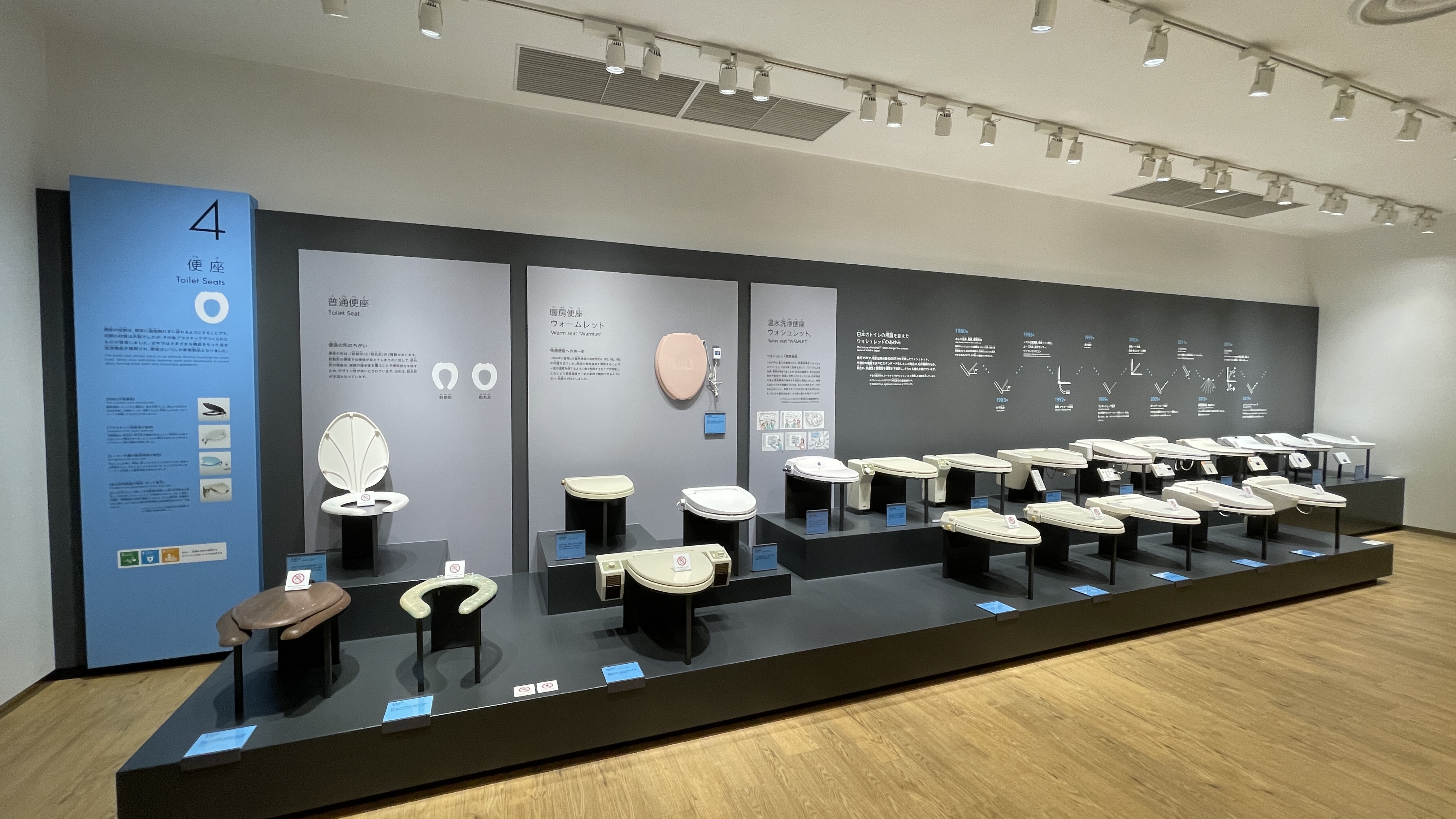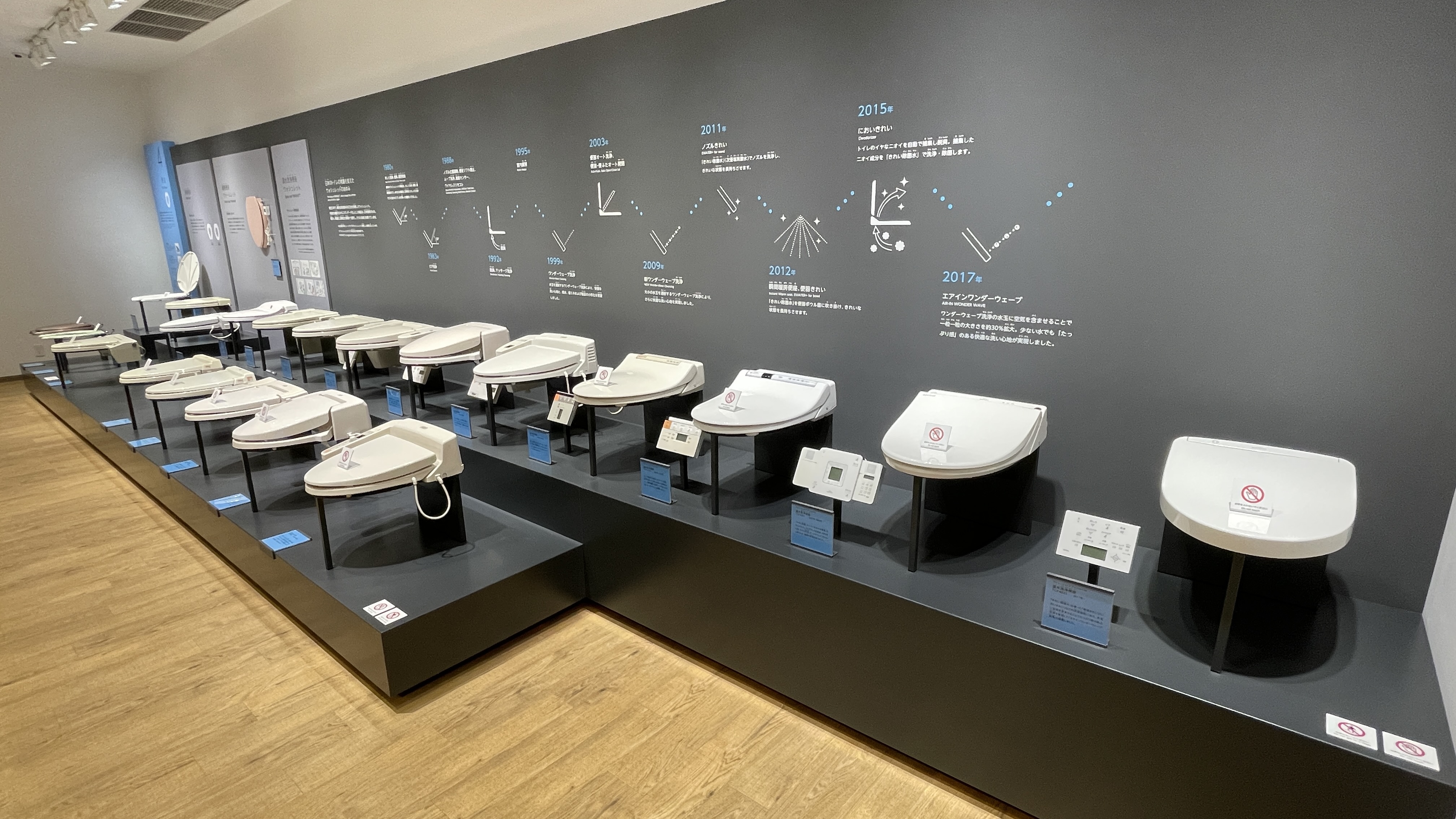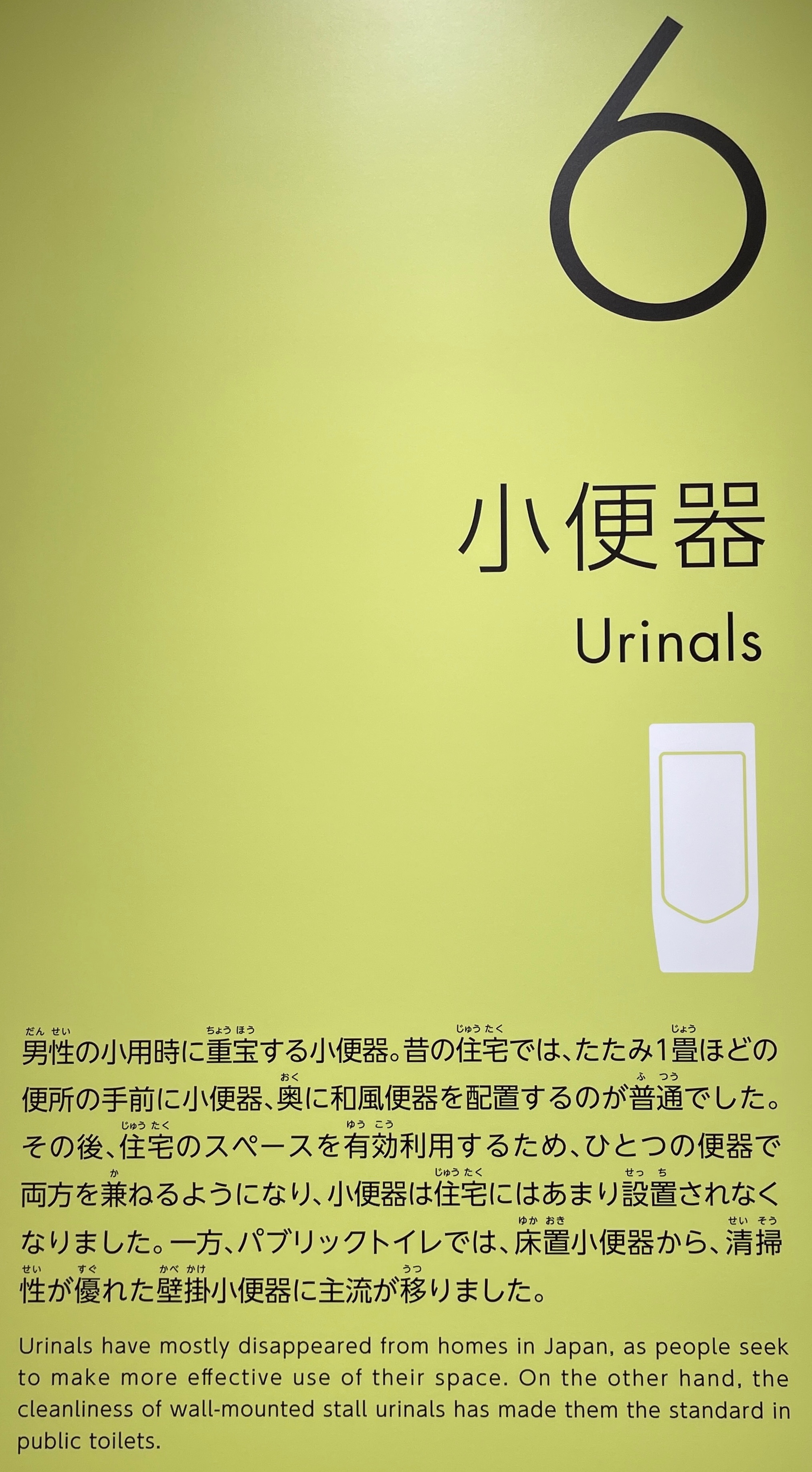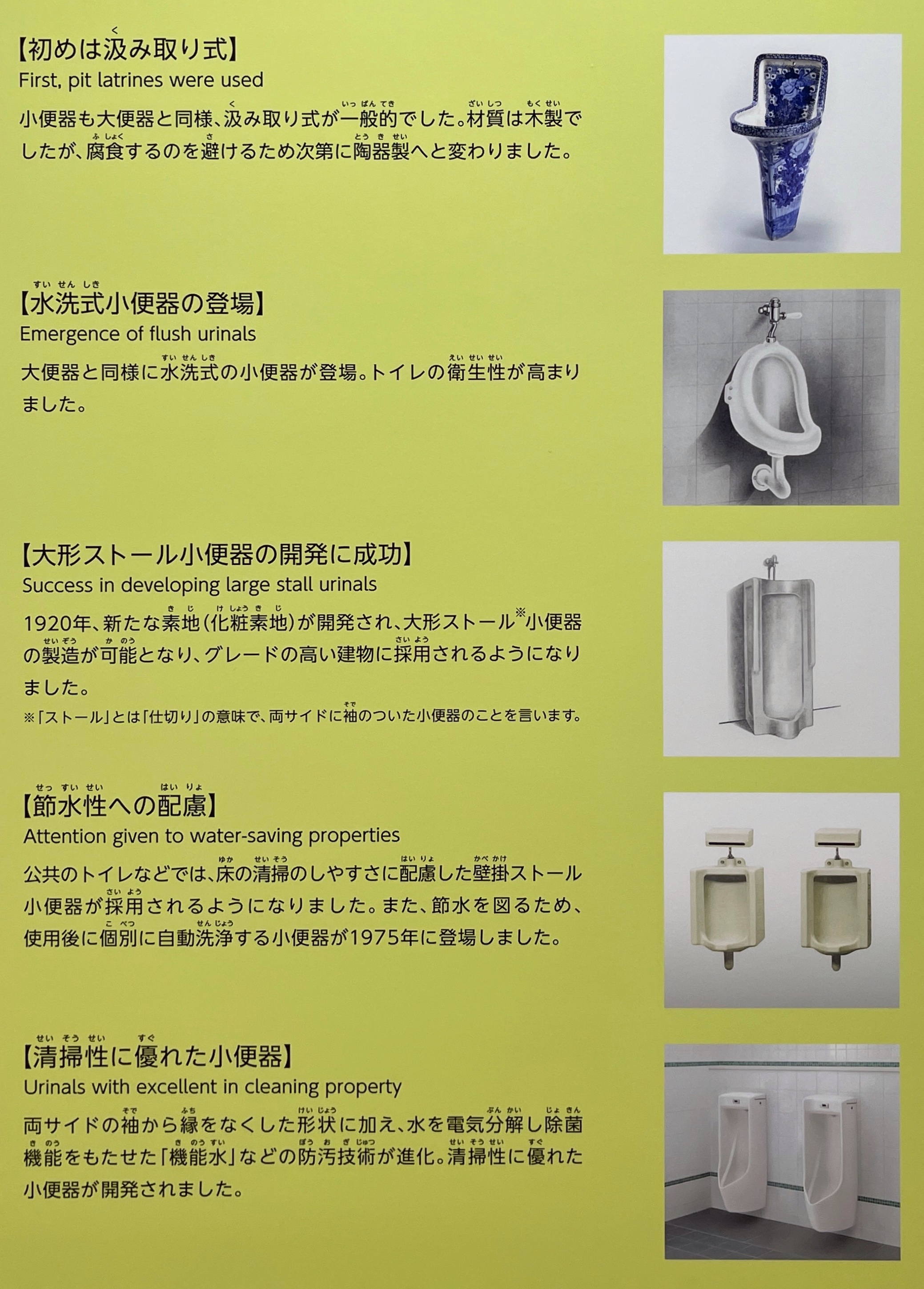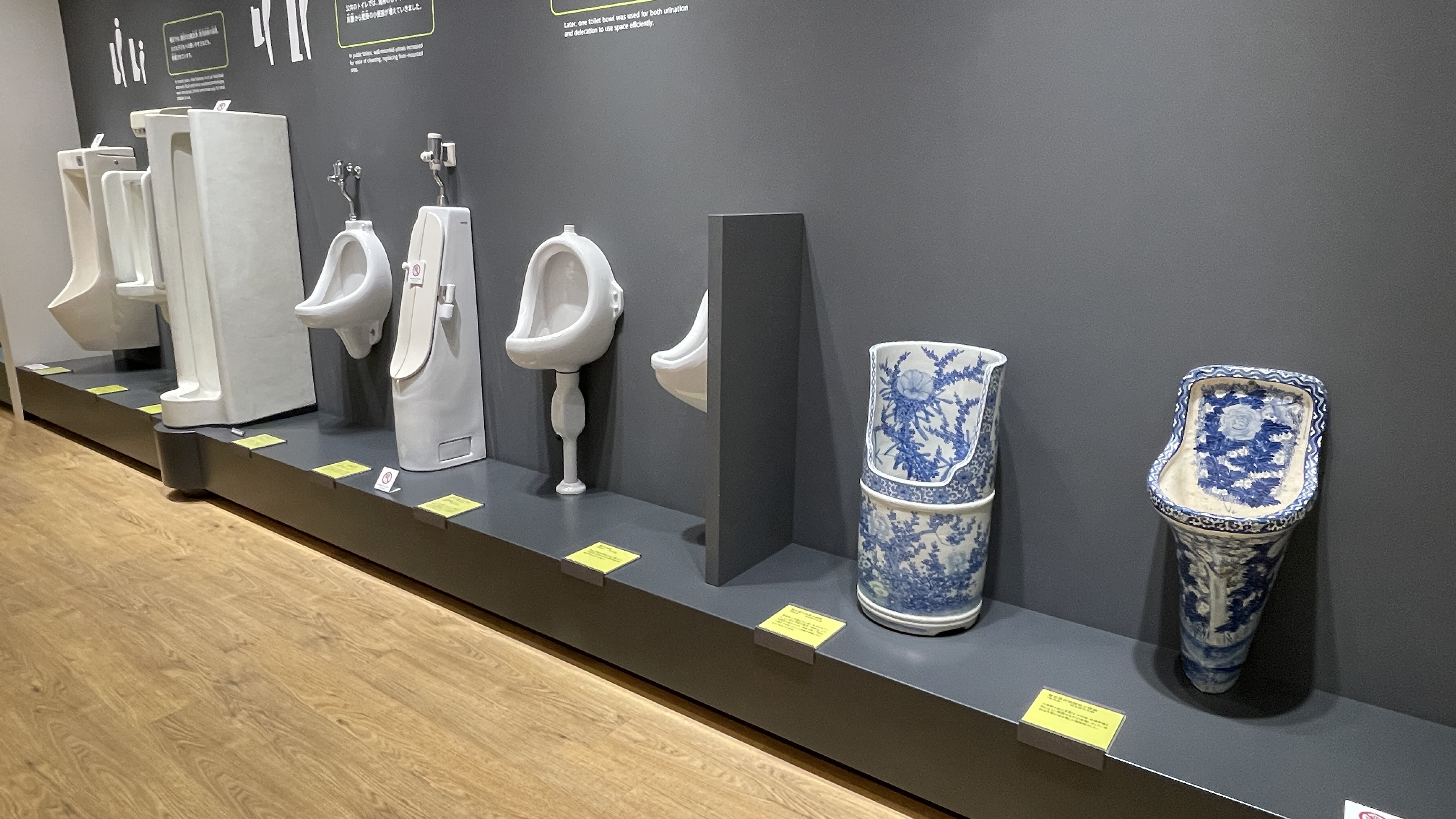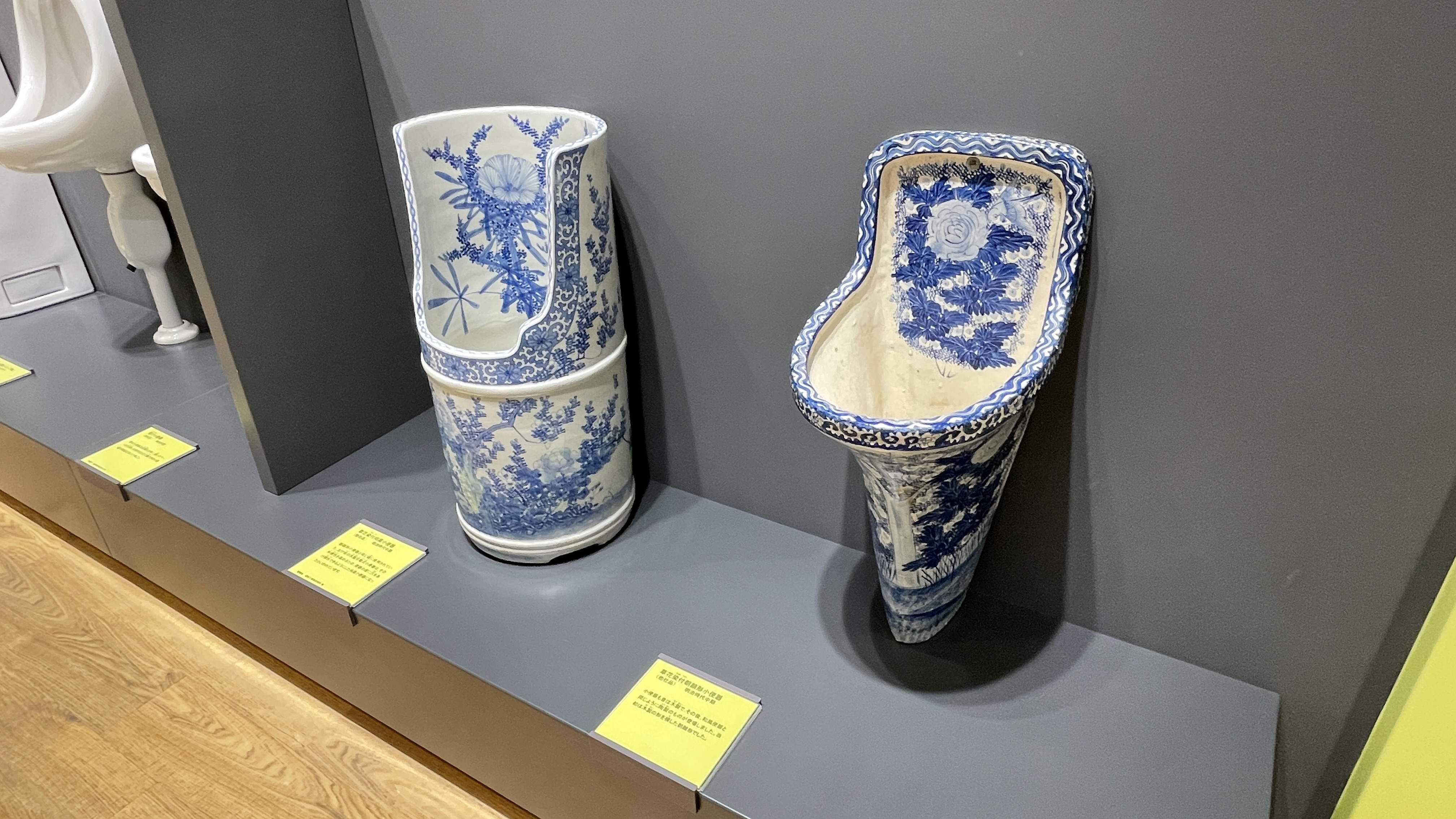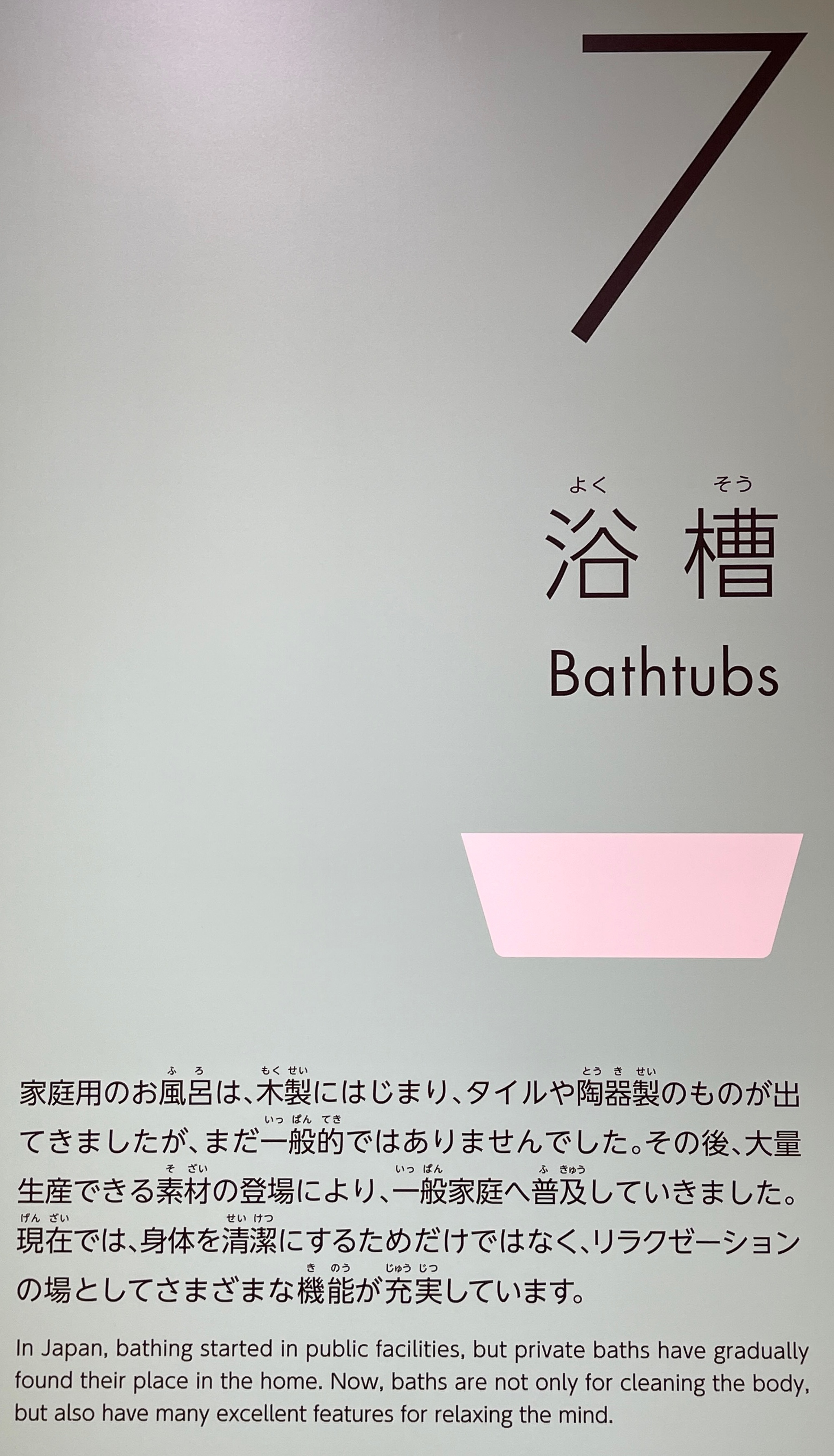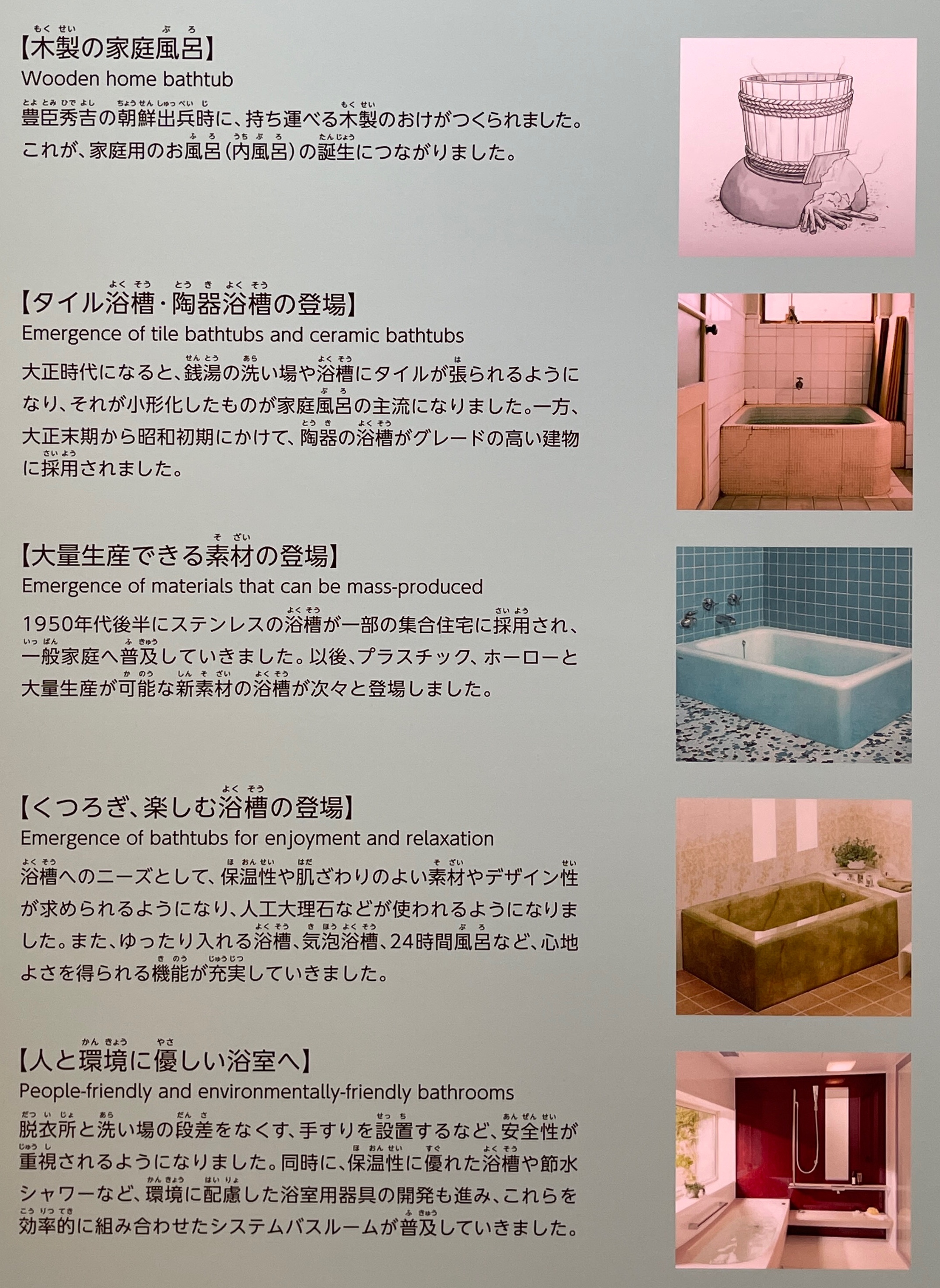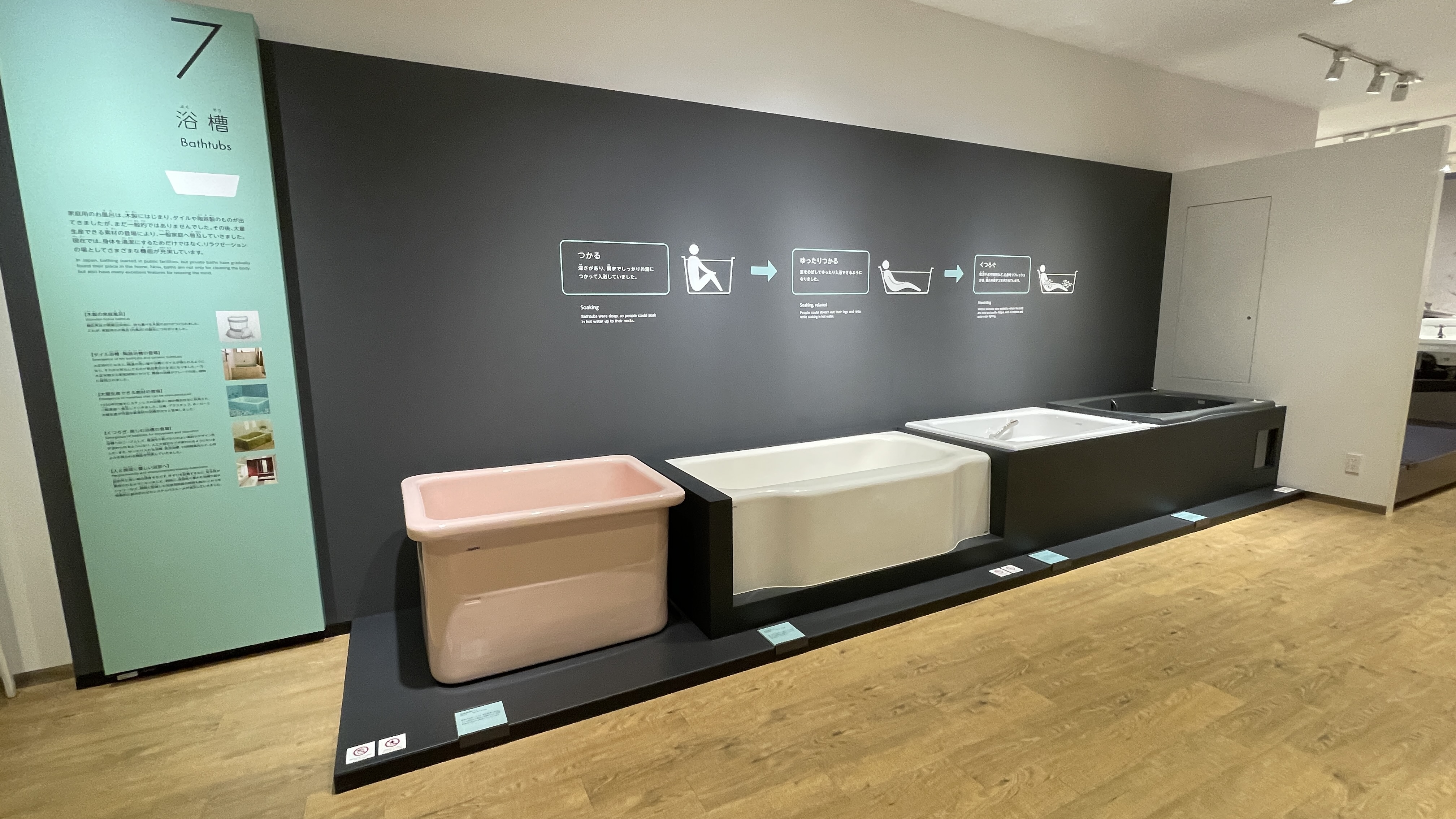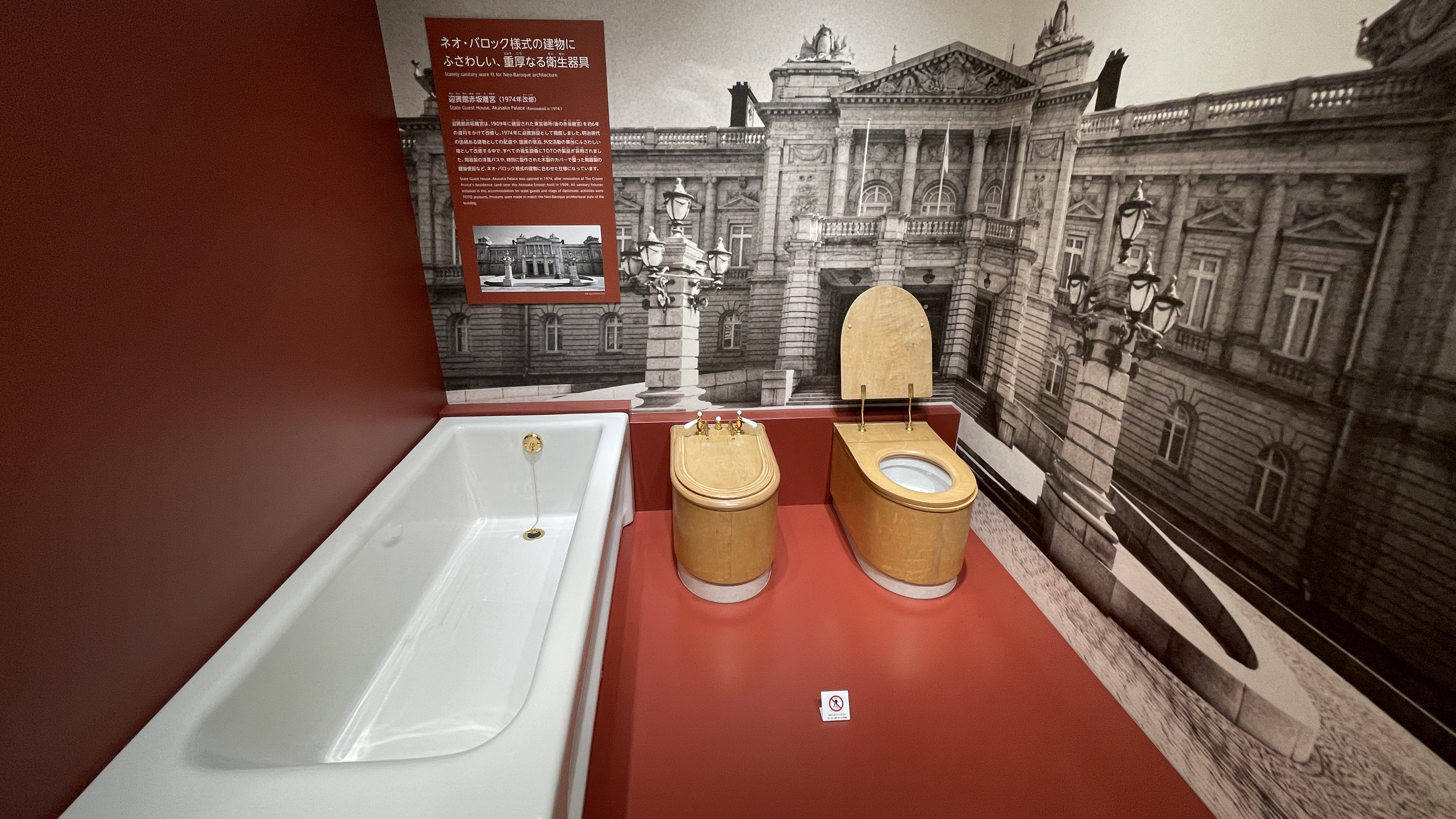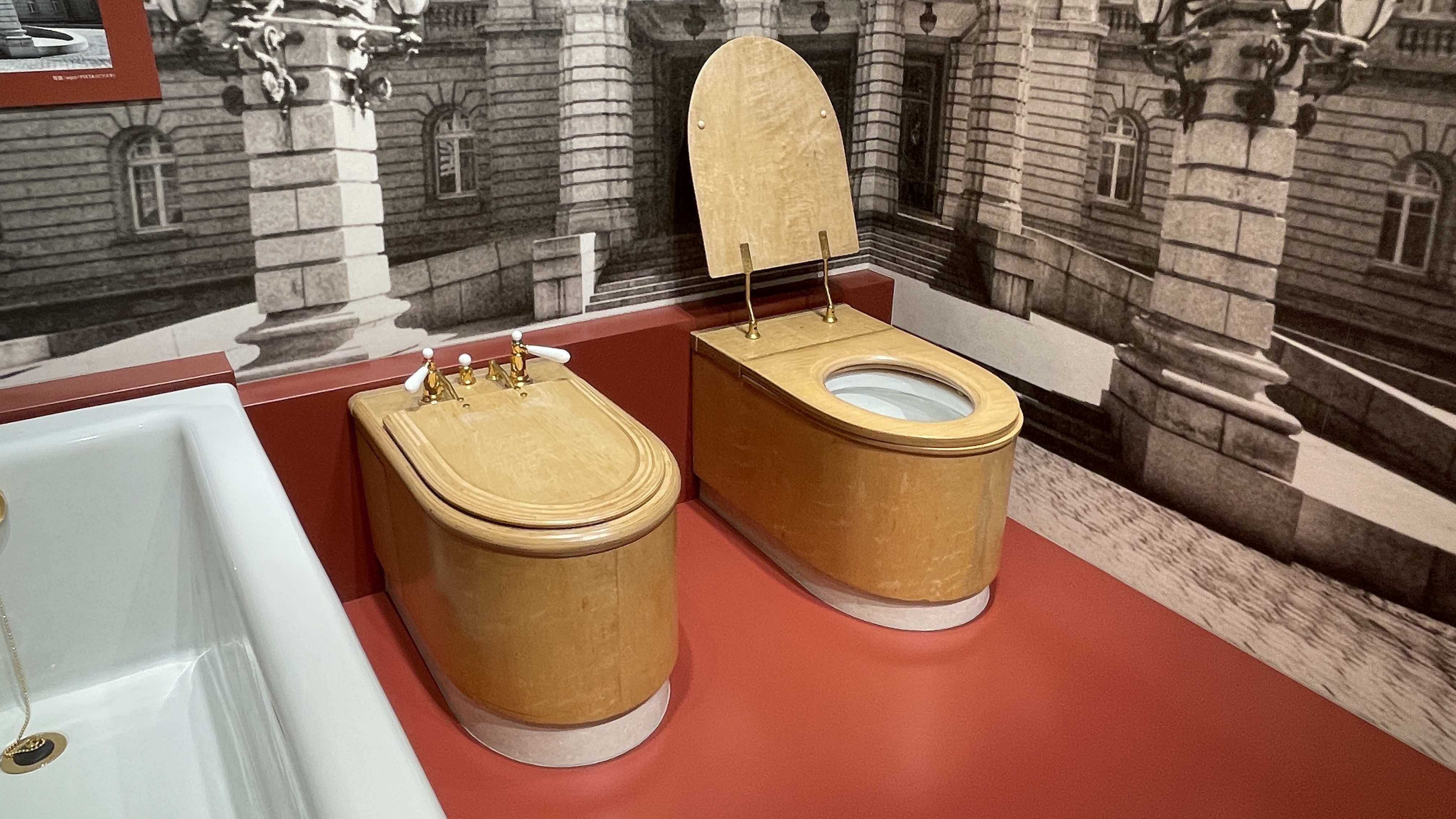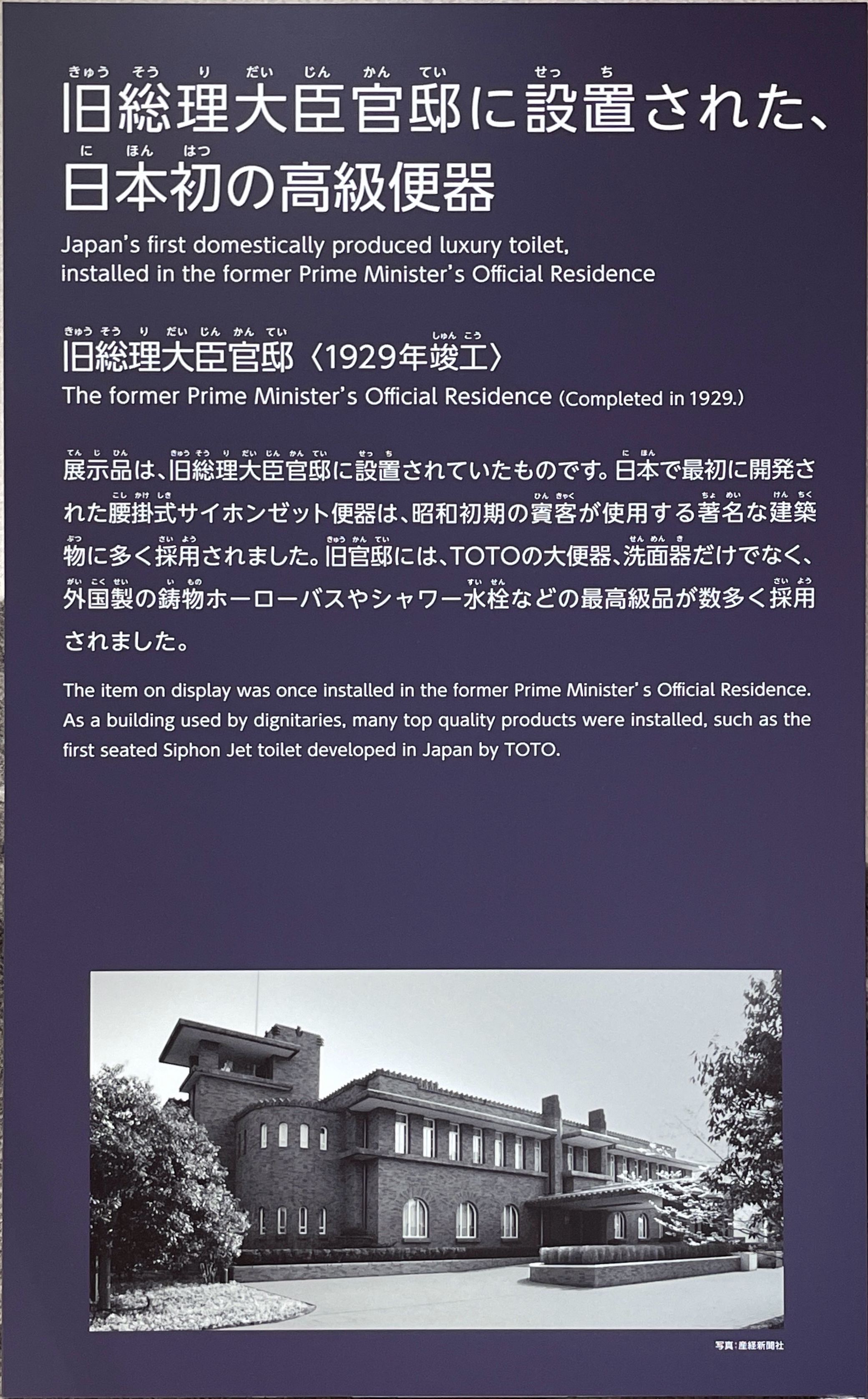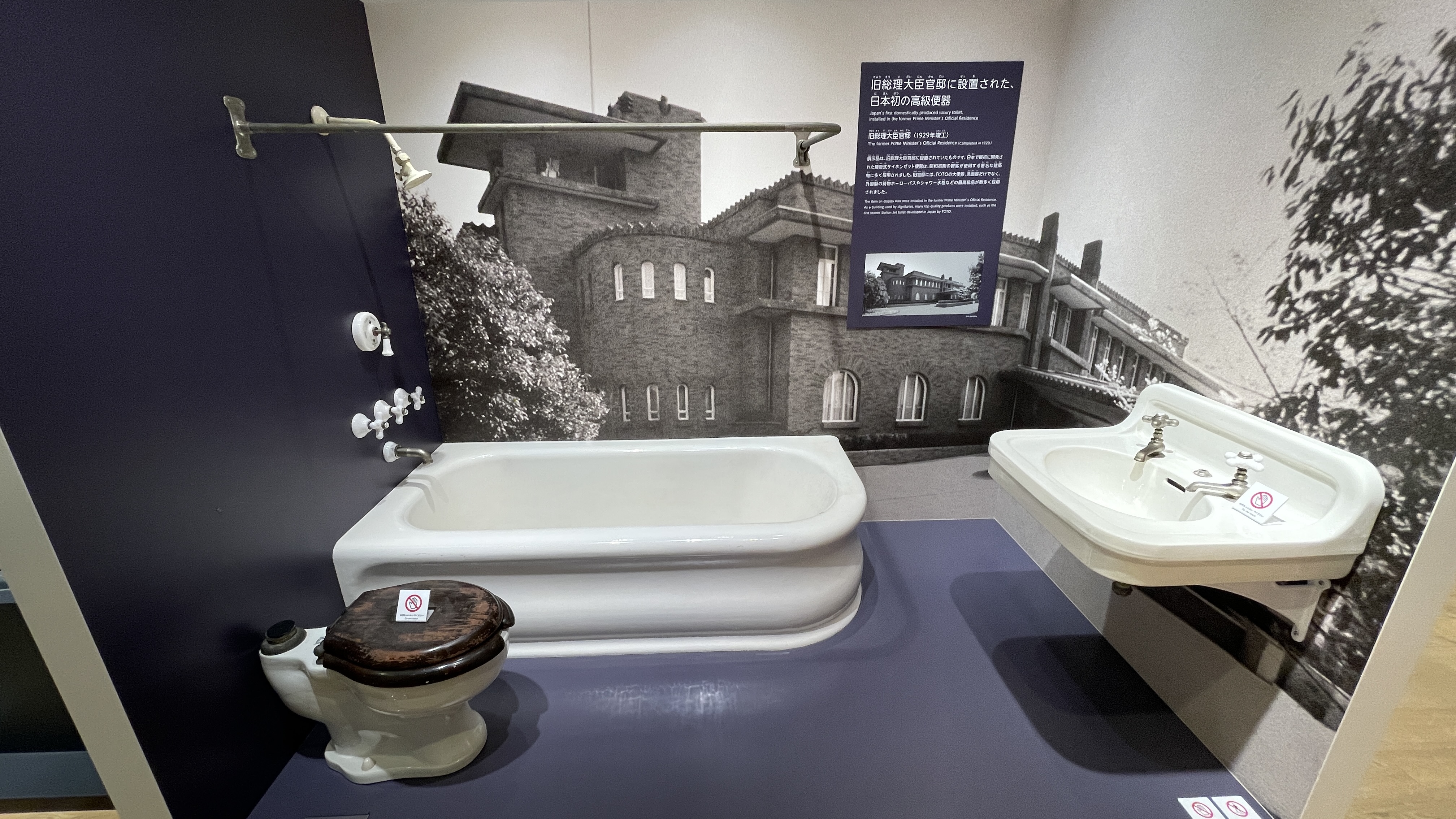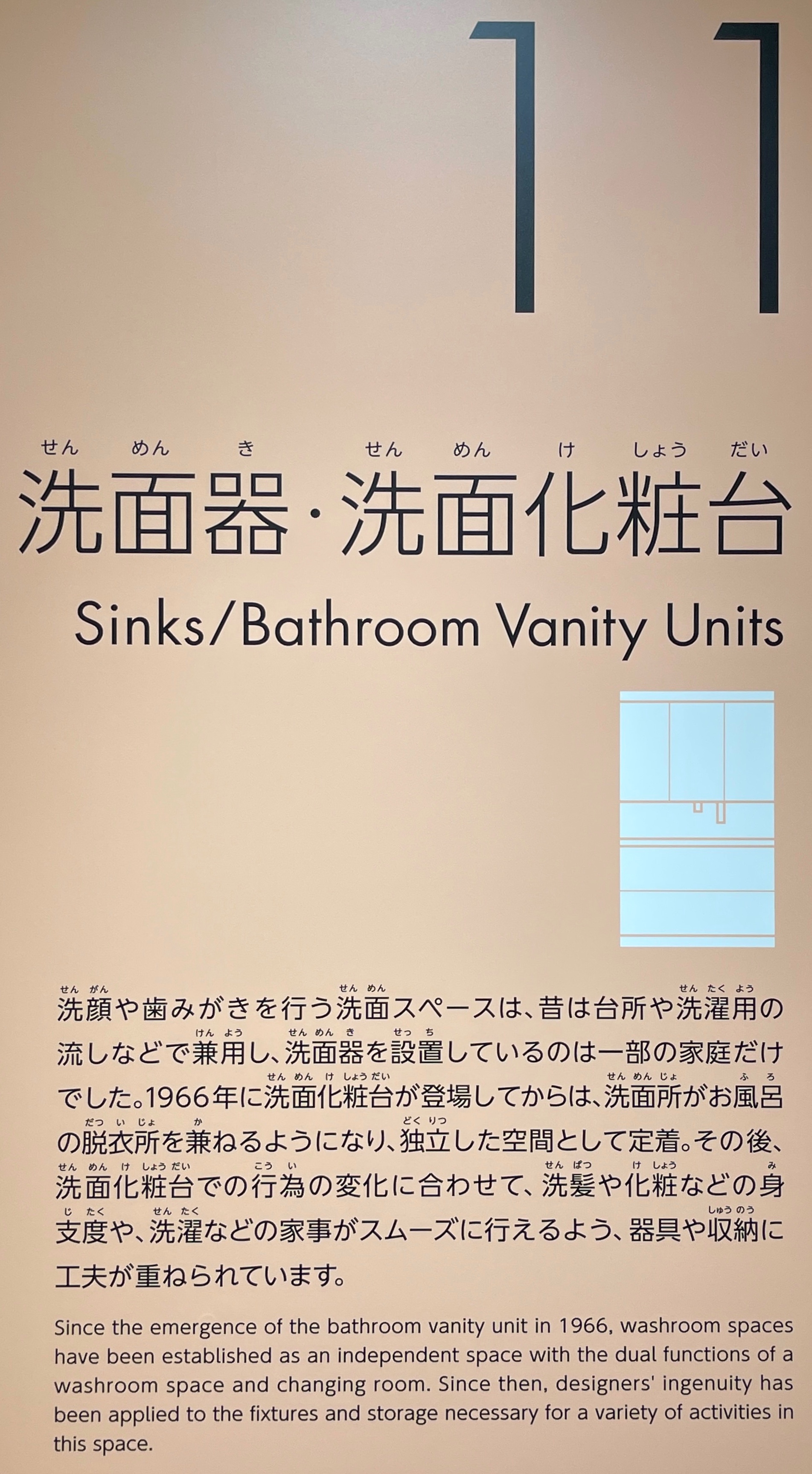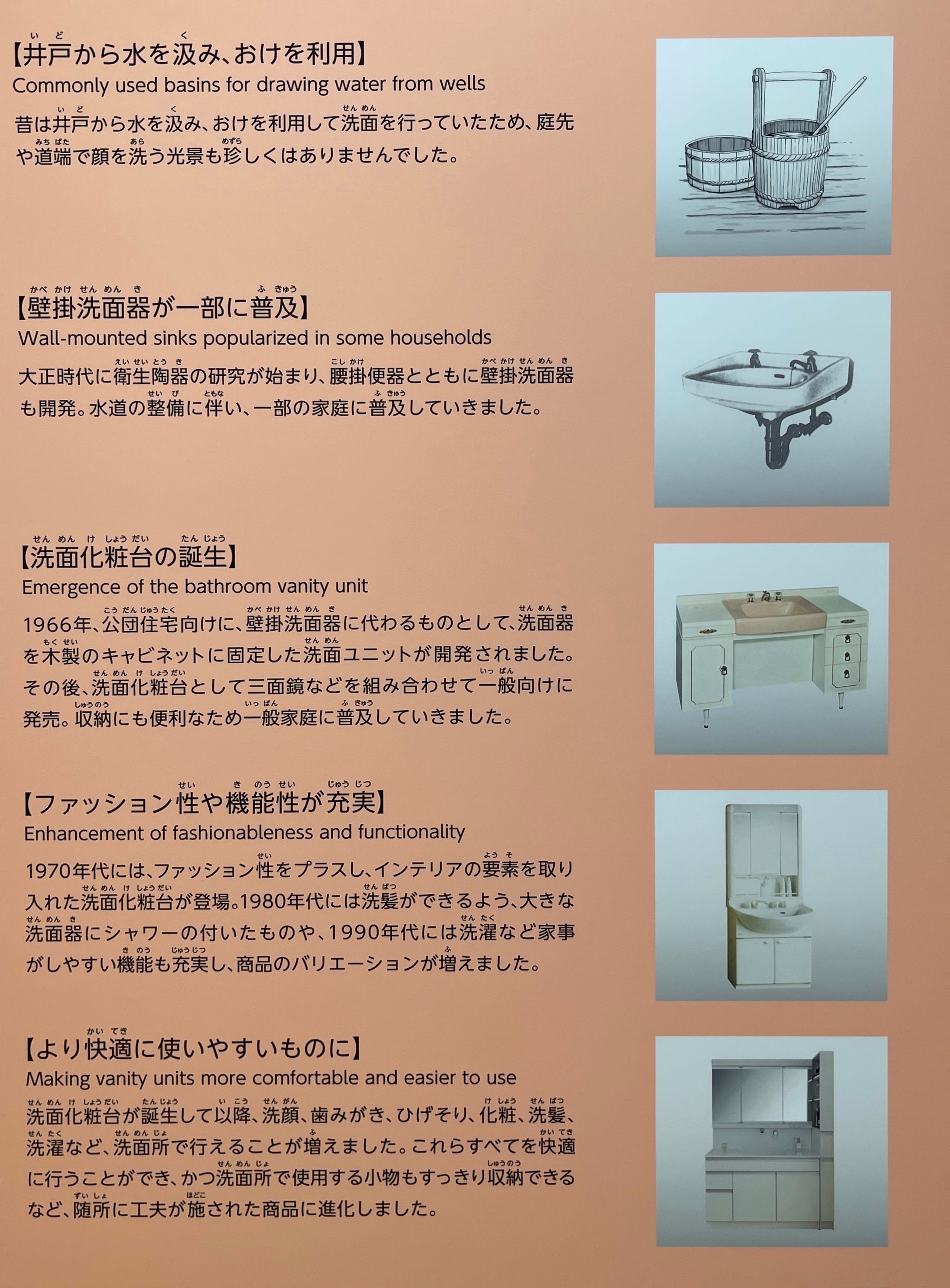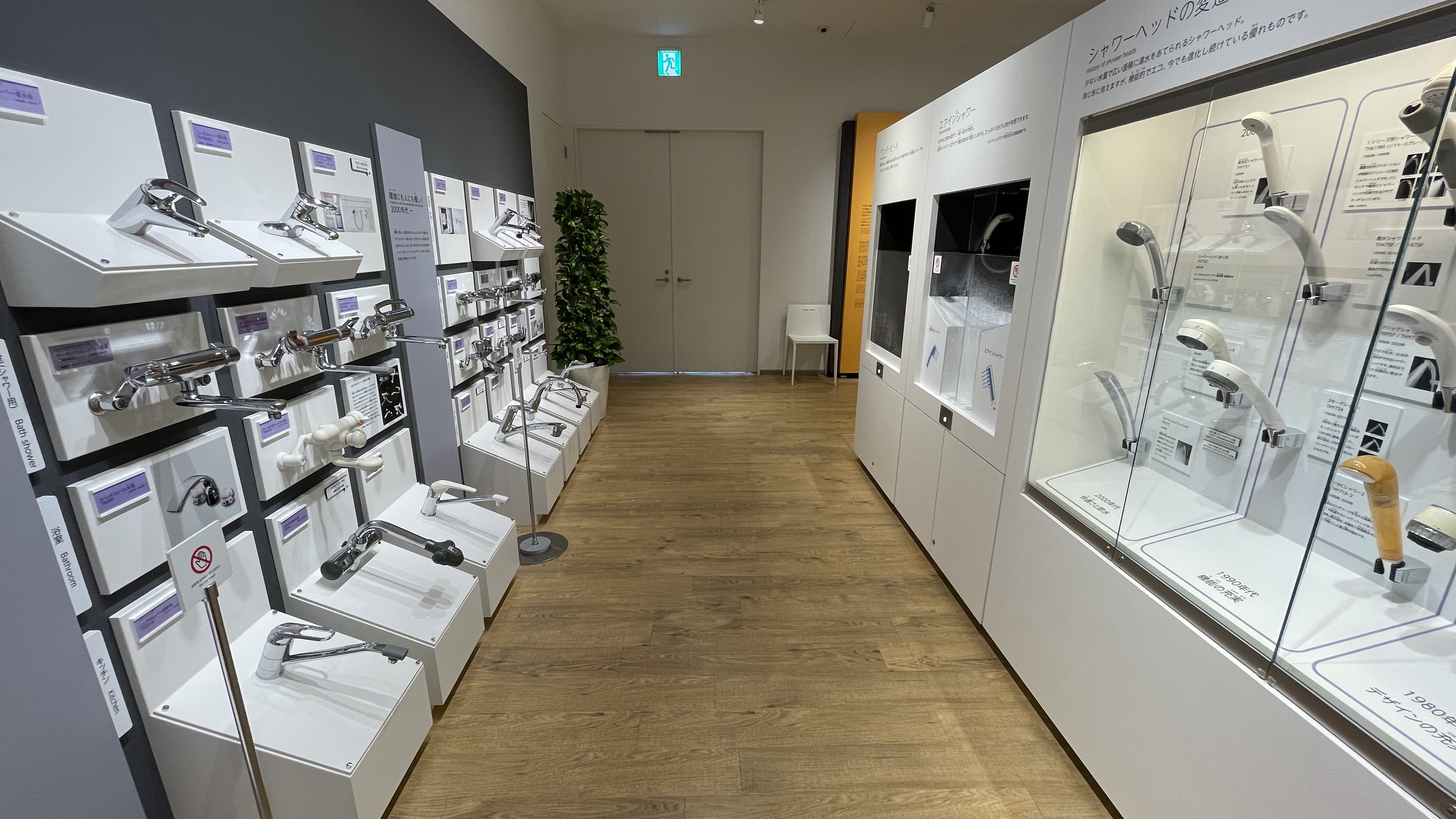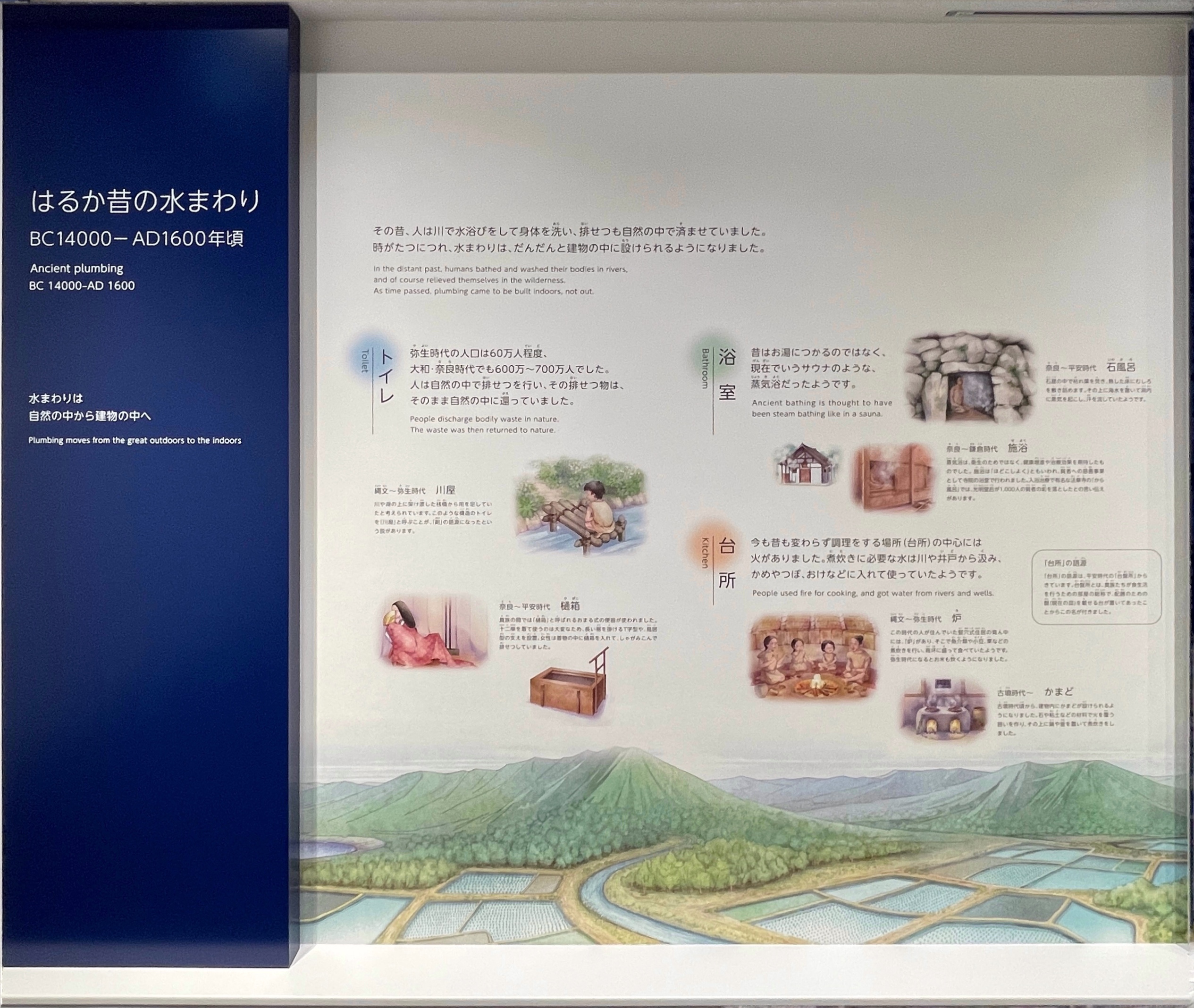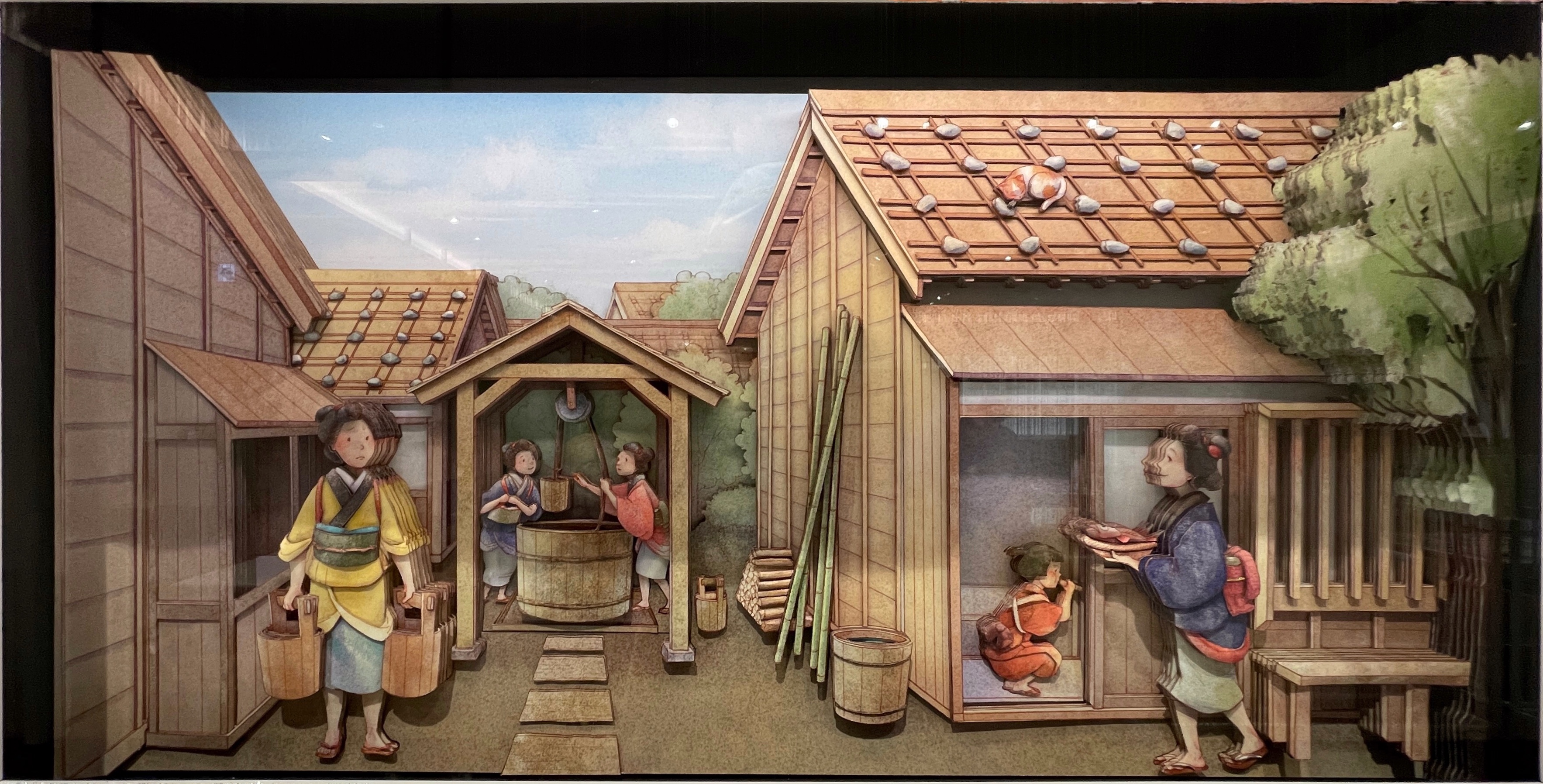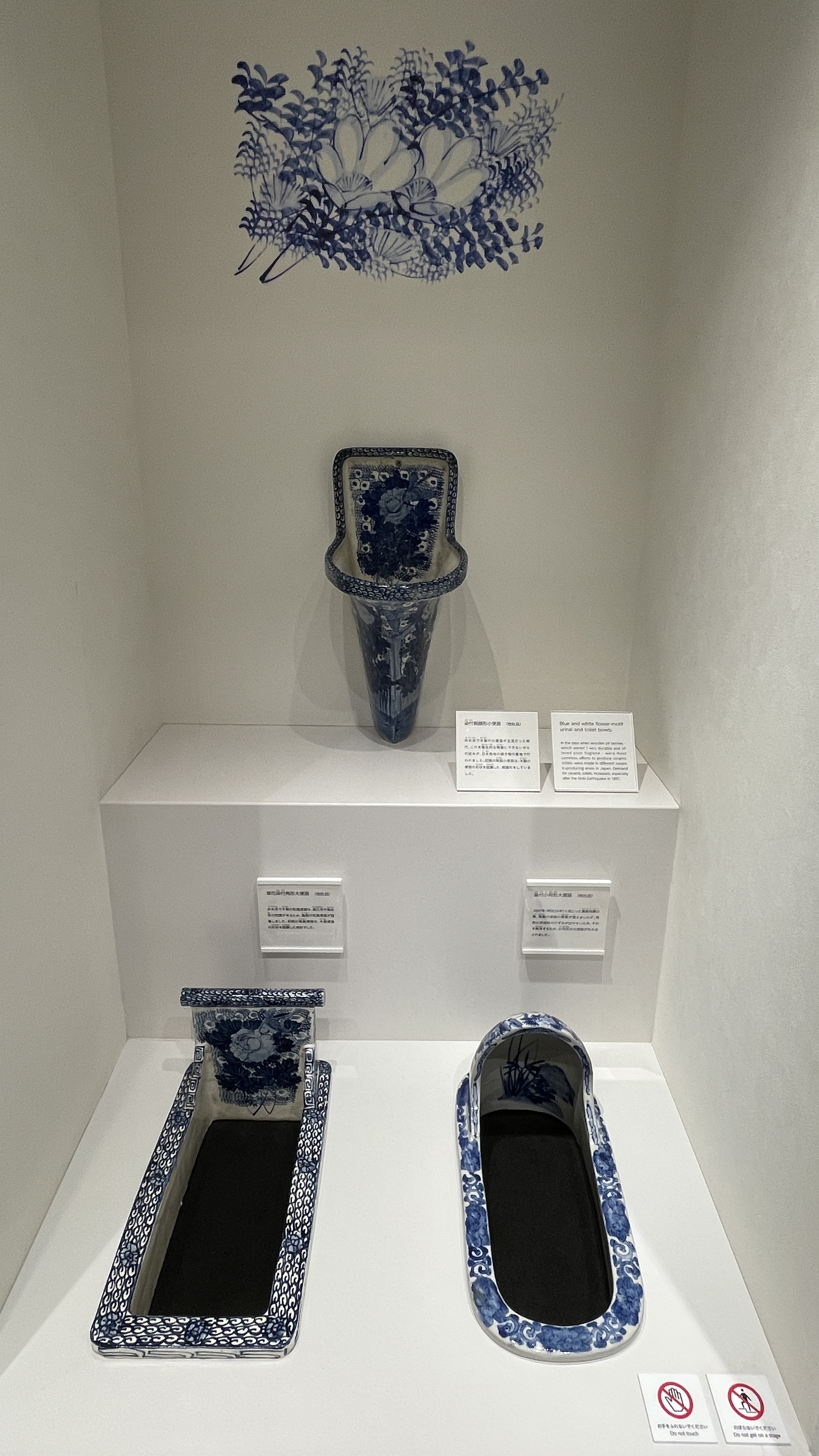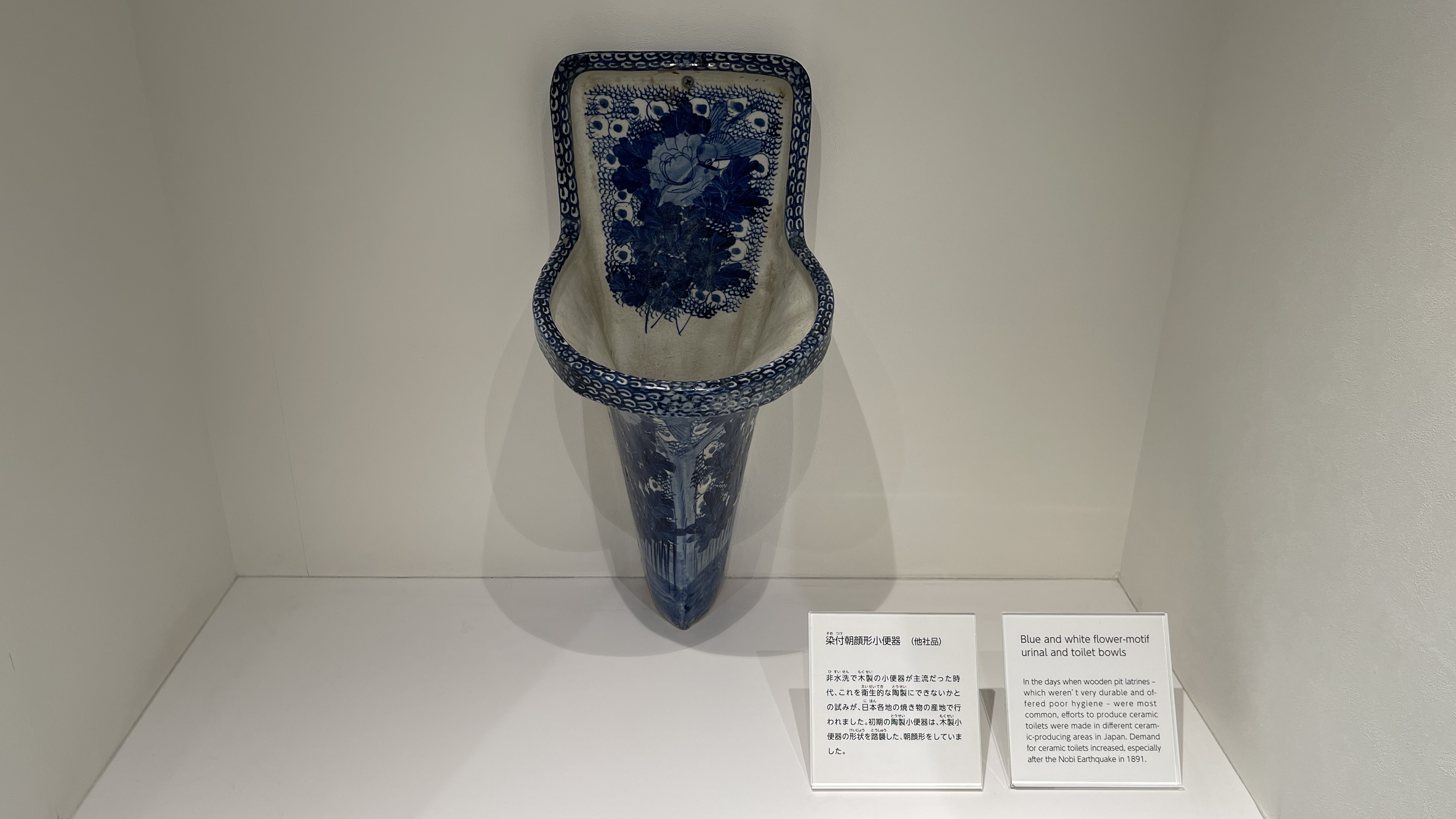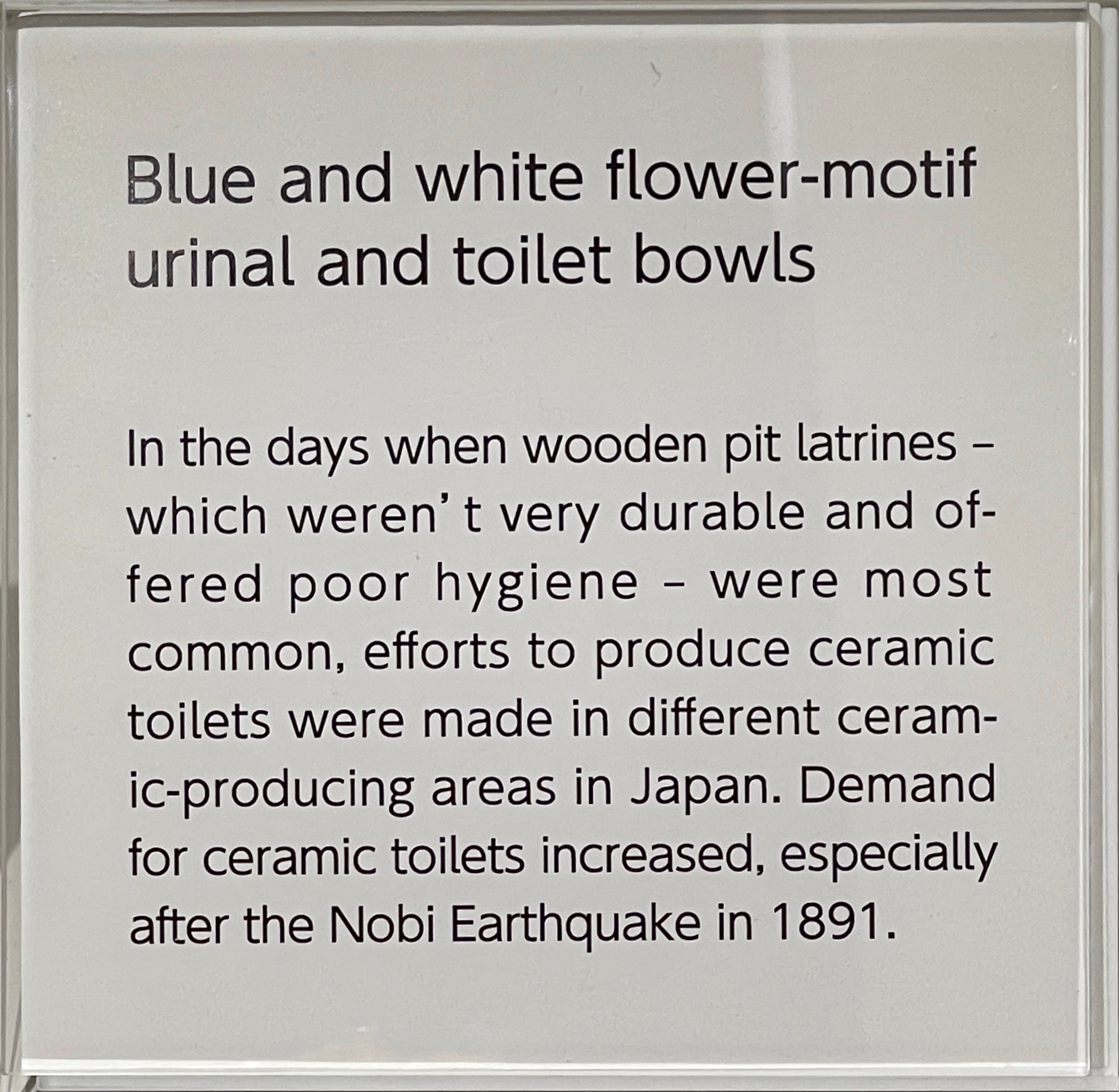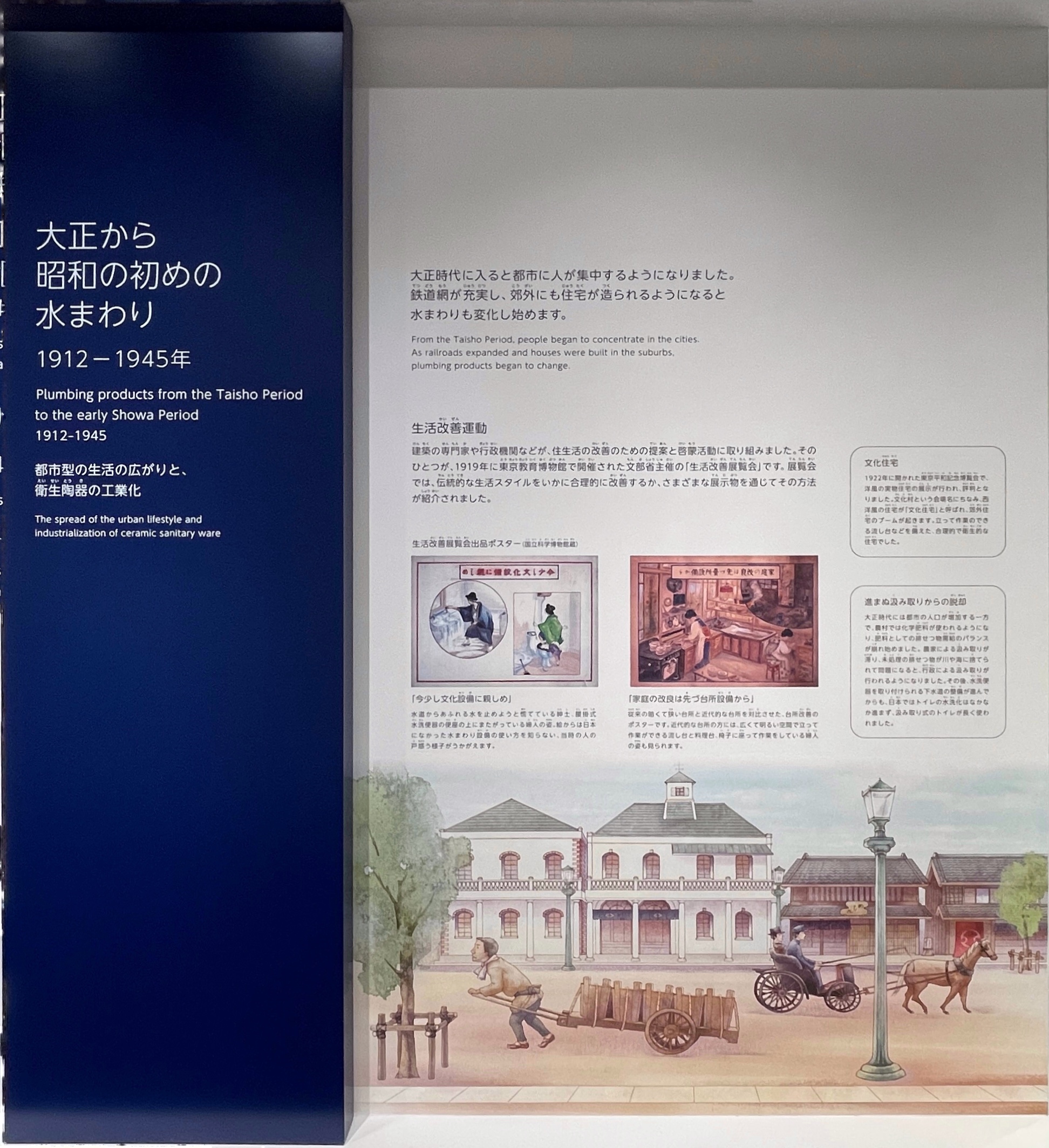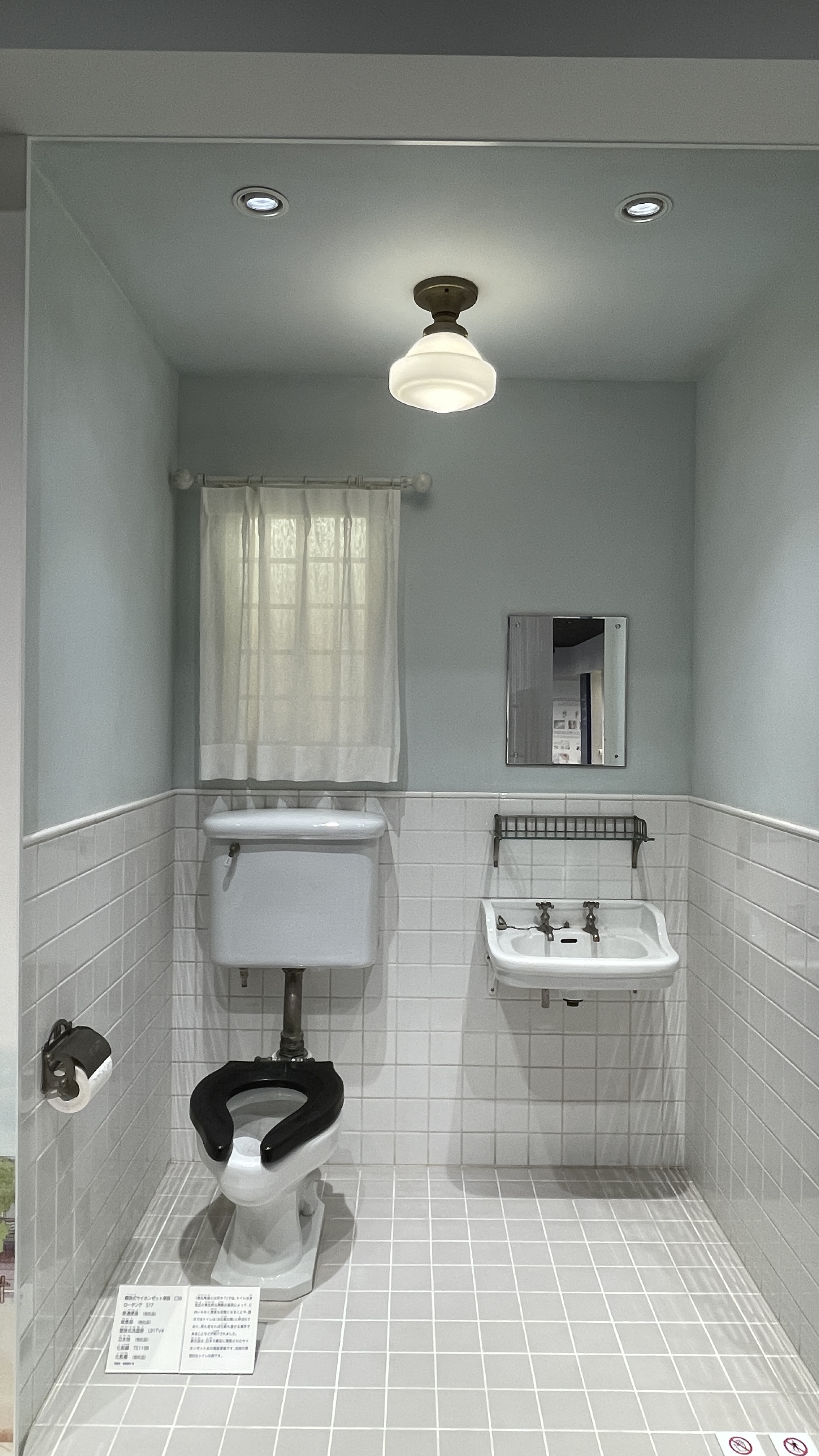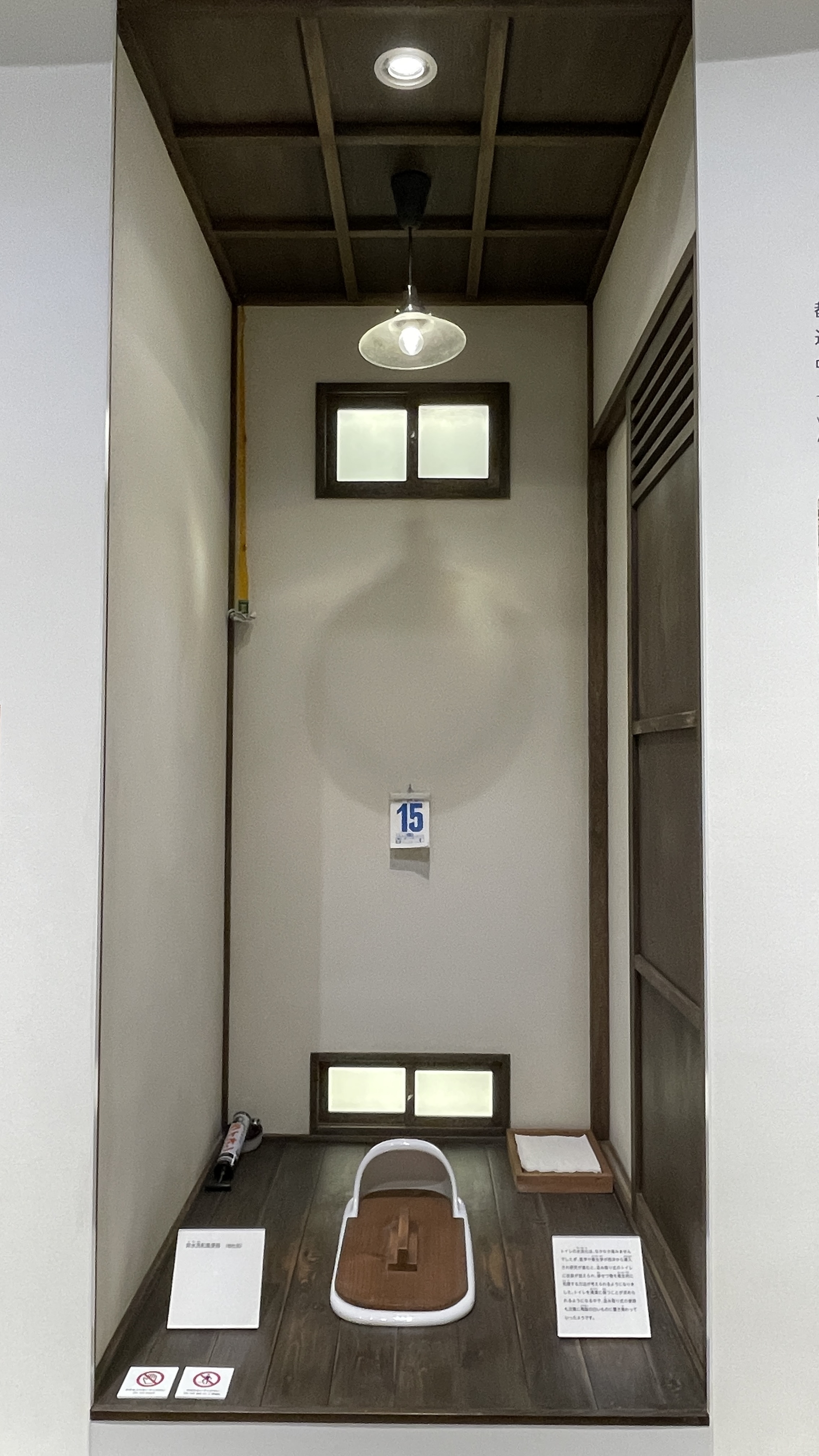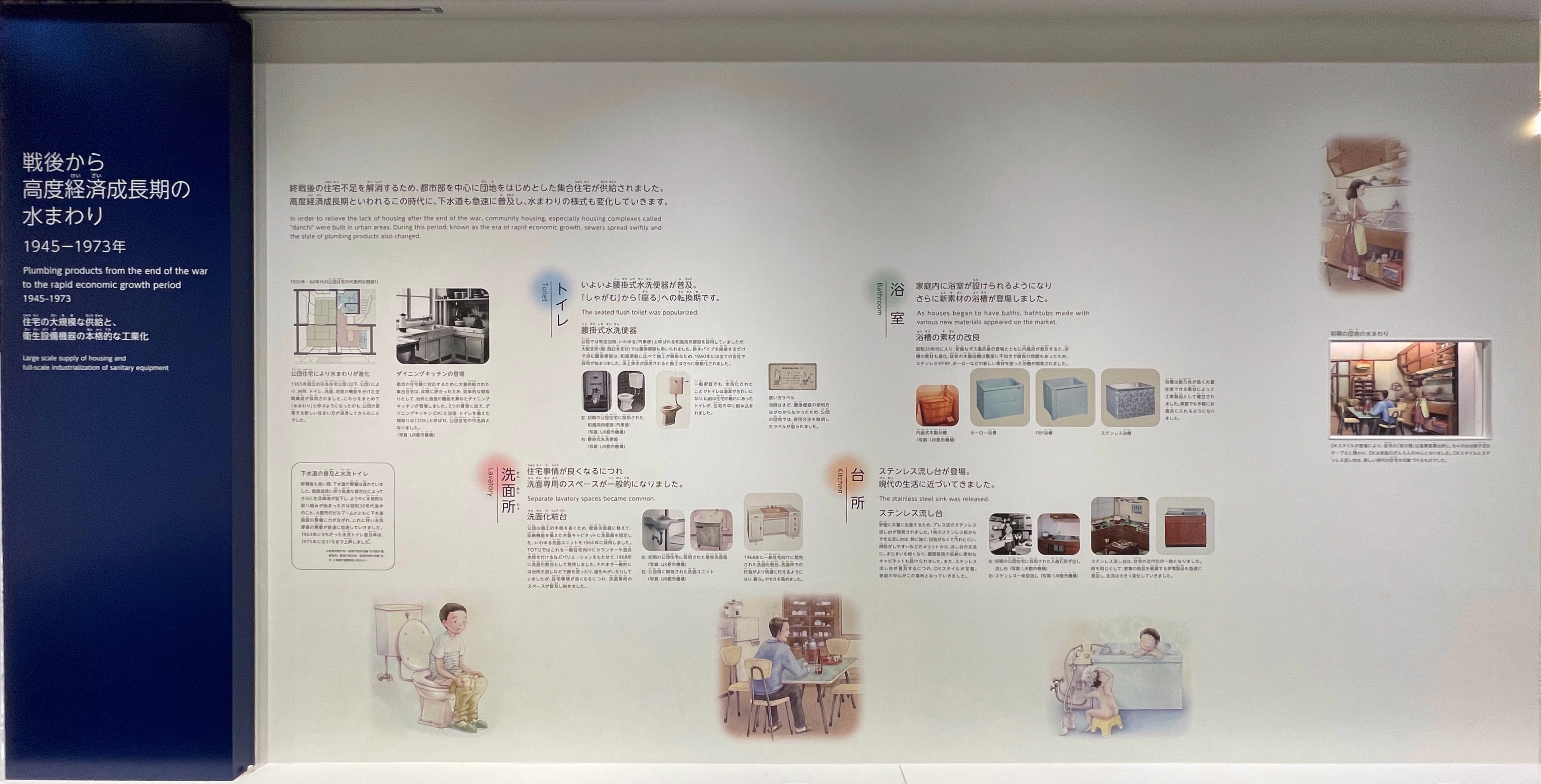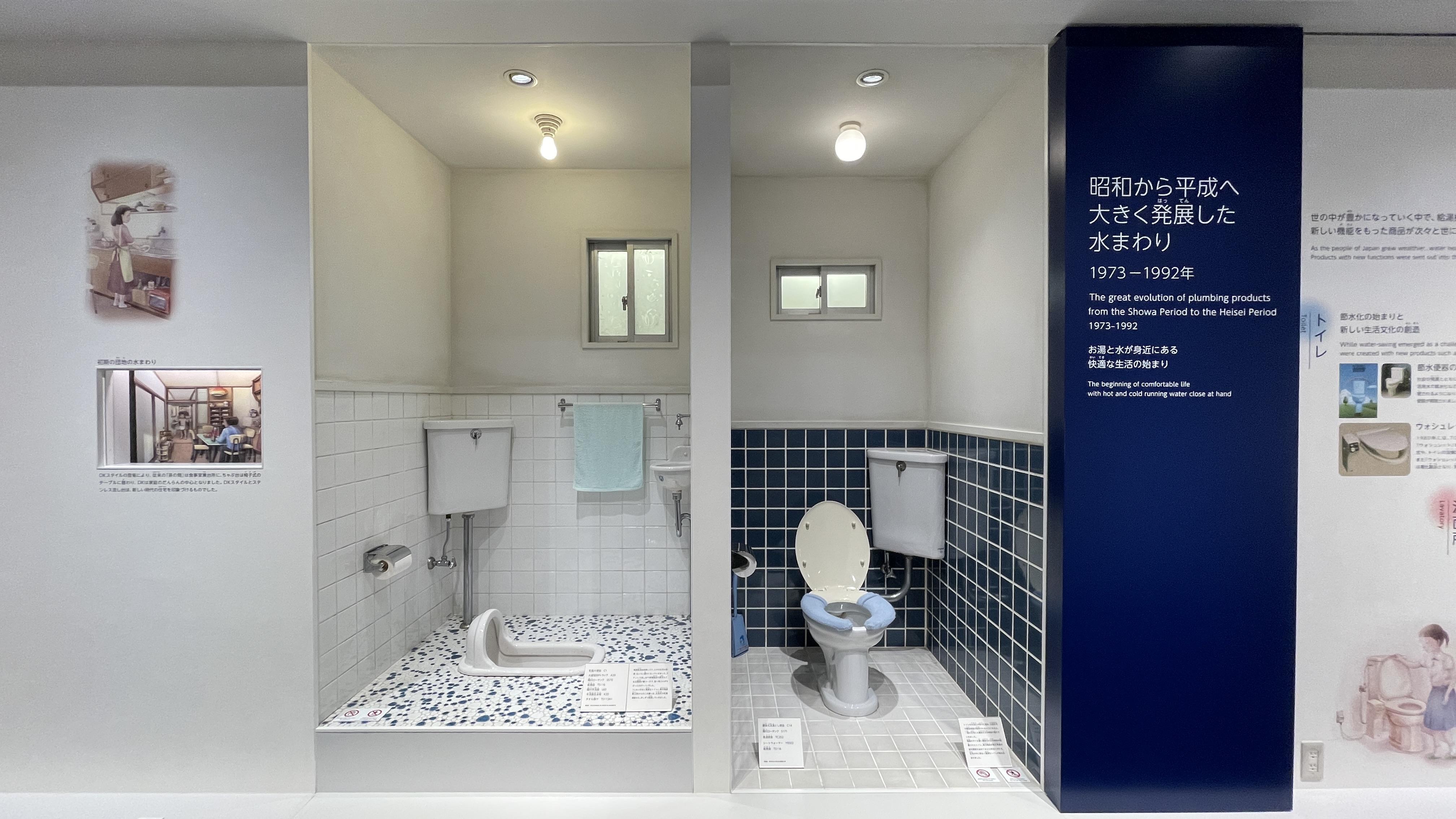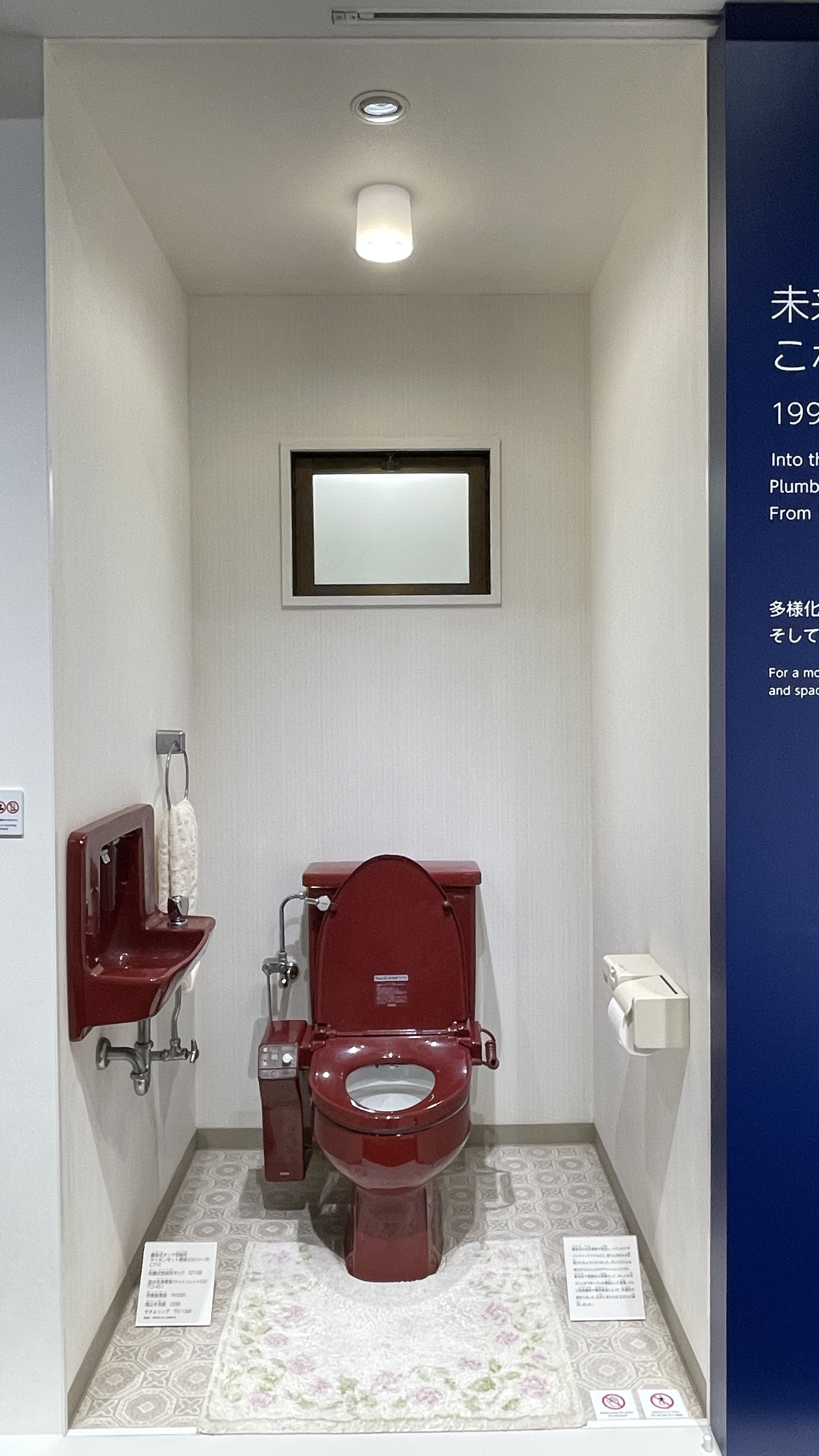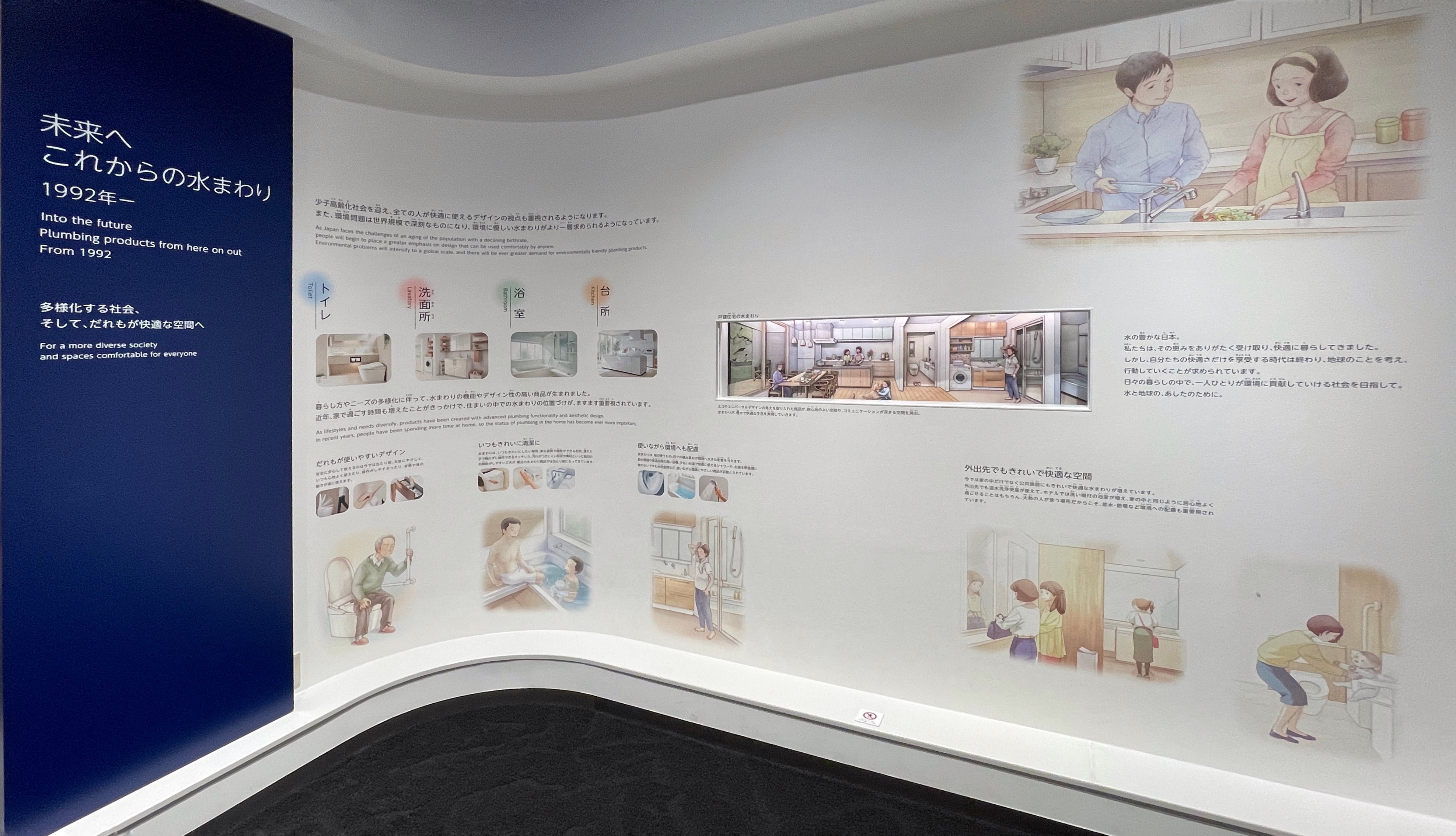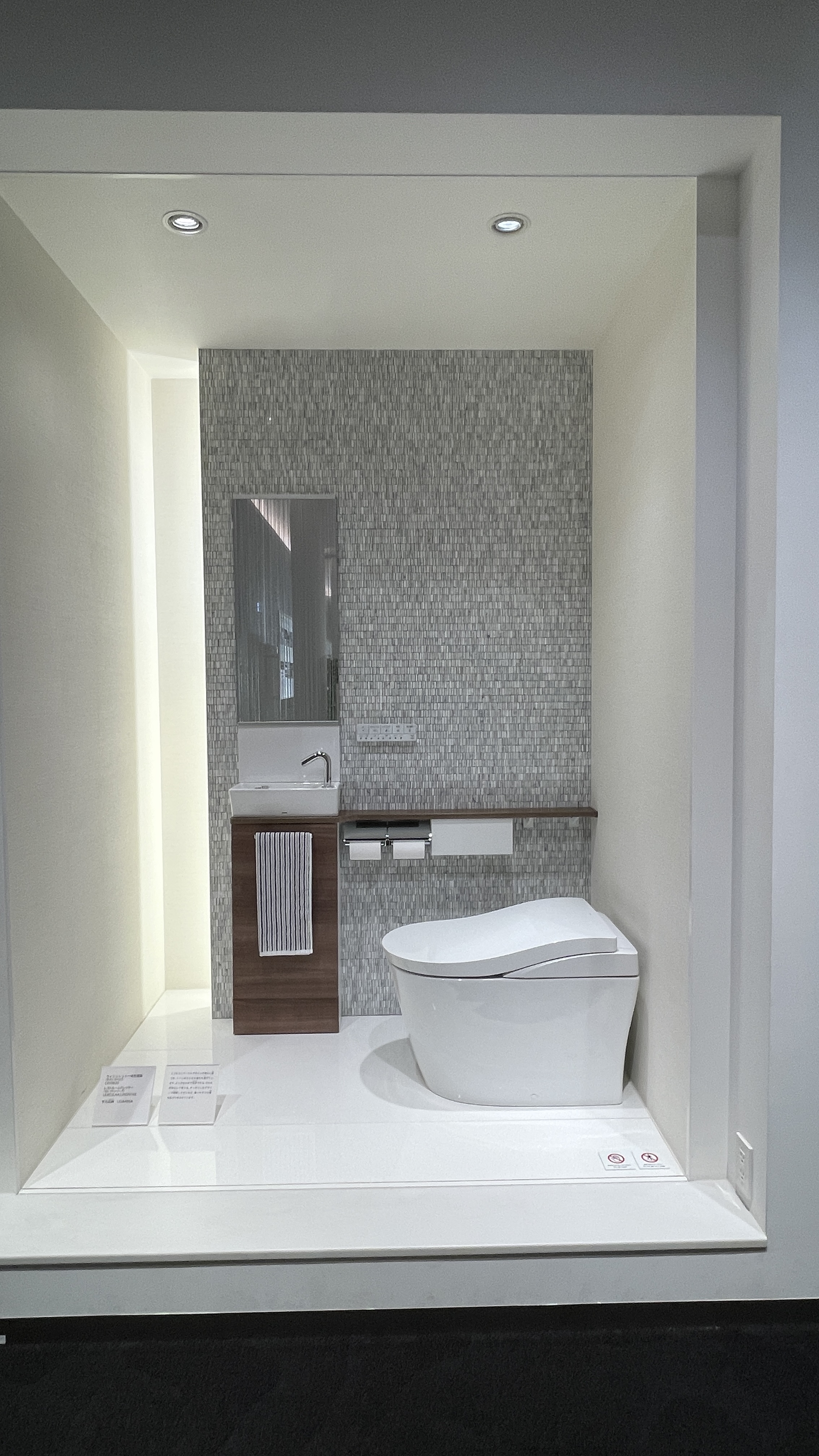 【 Exhibition Room 3 】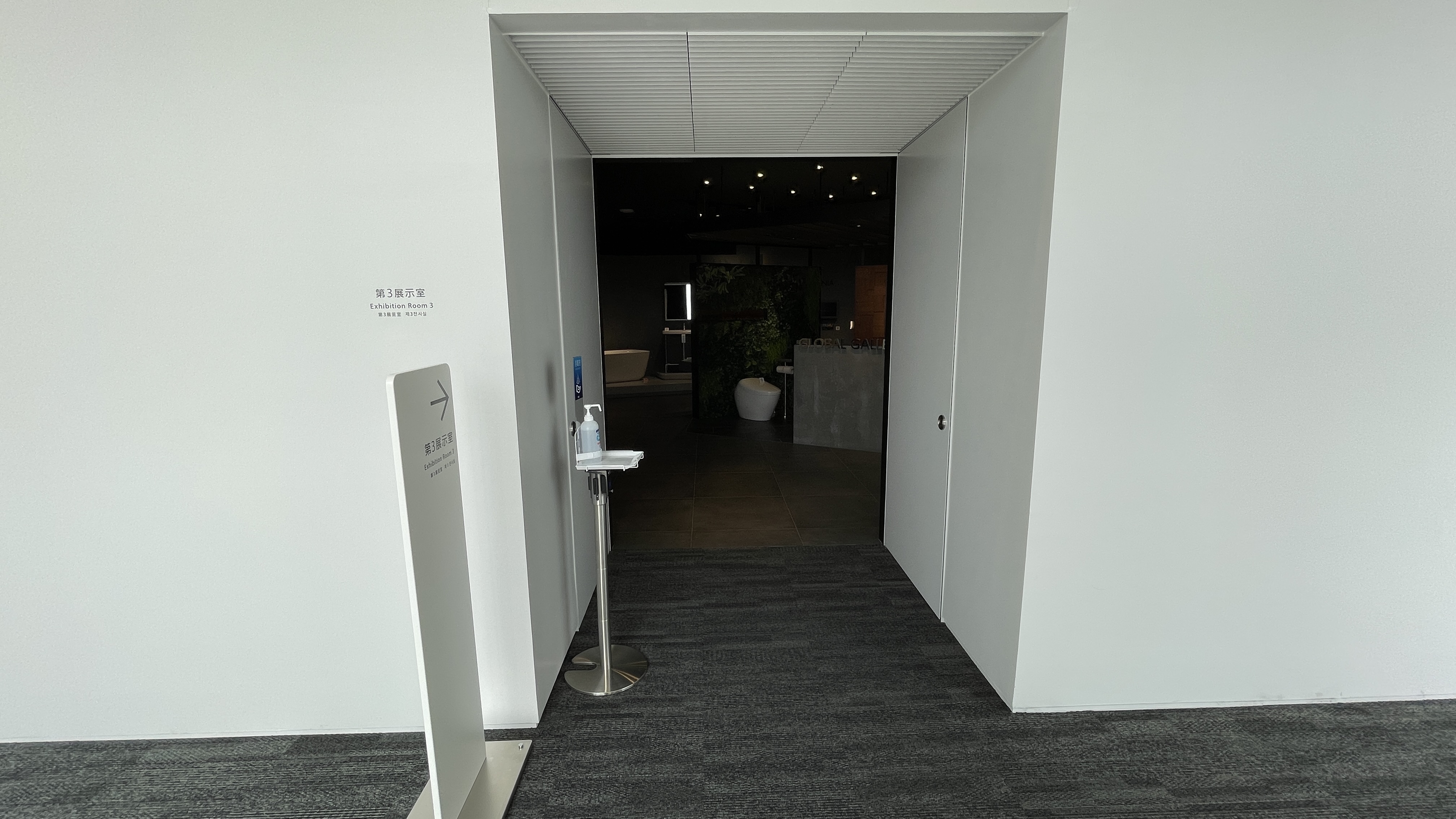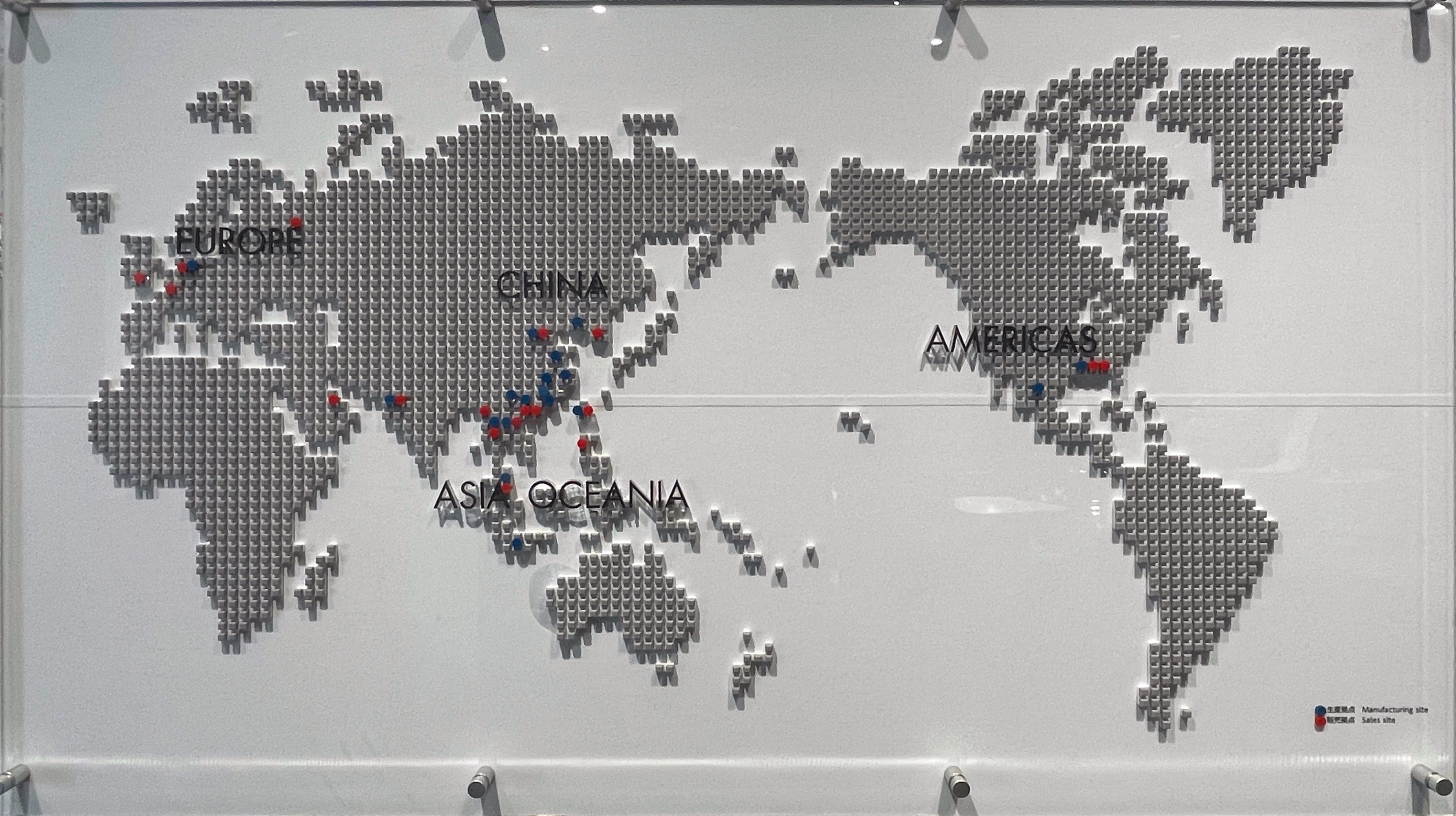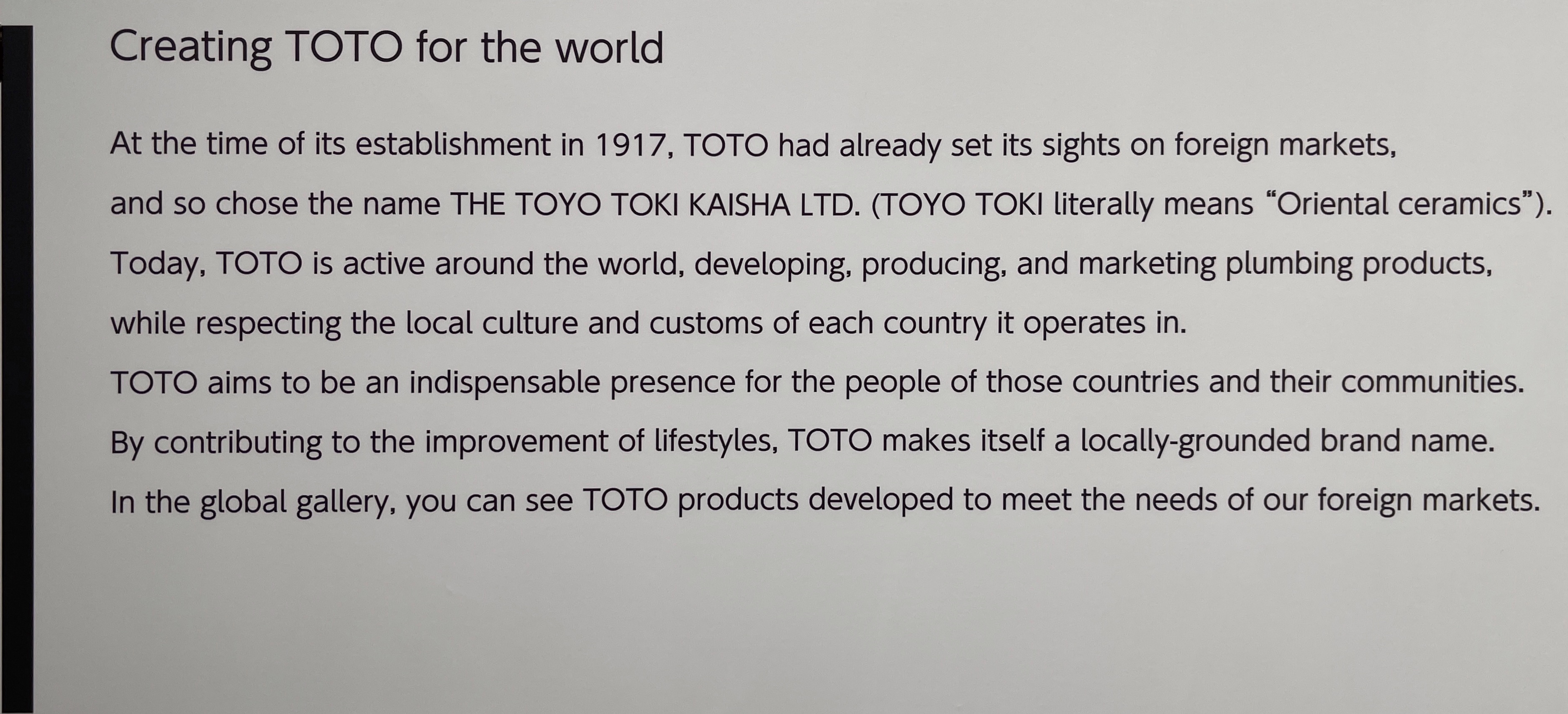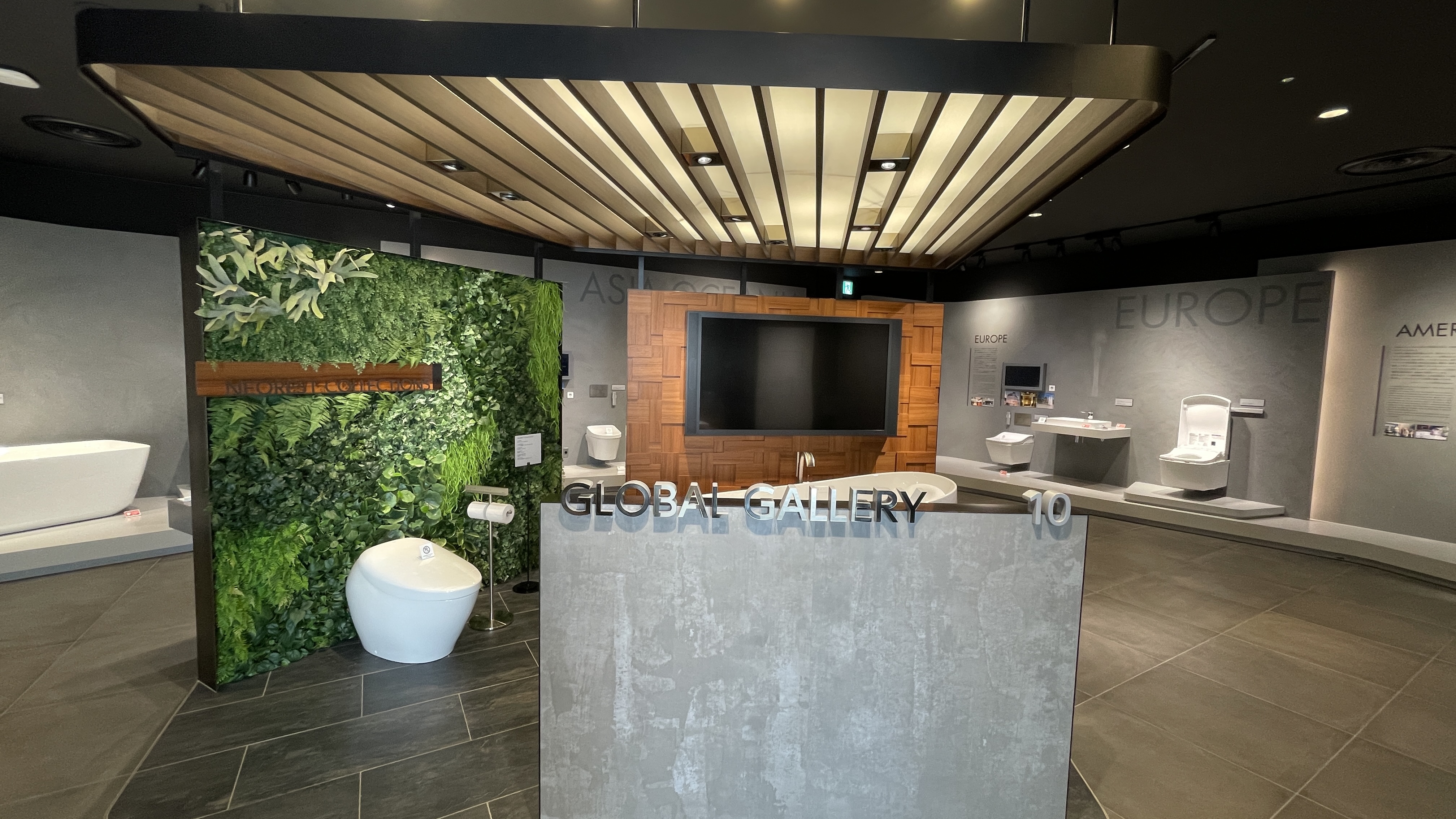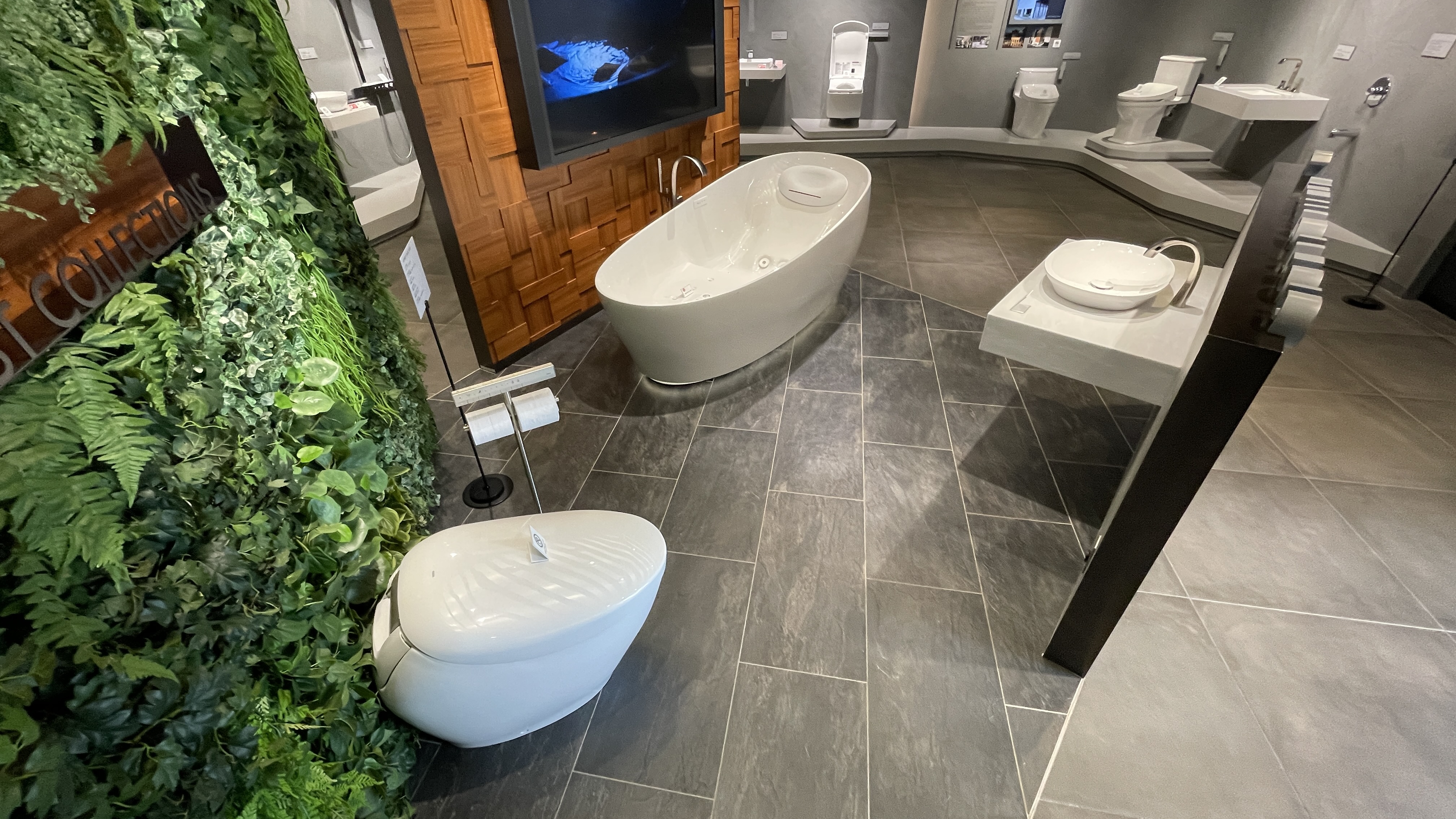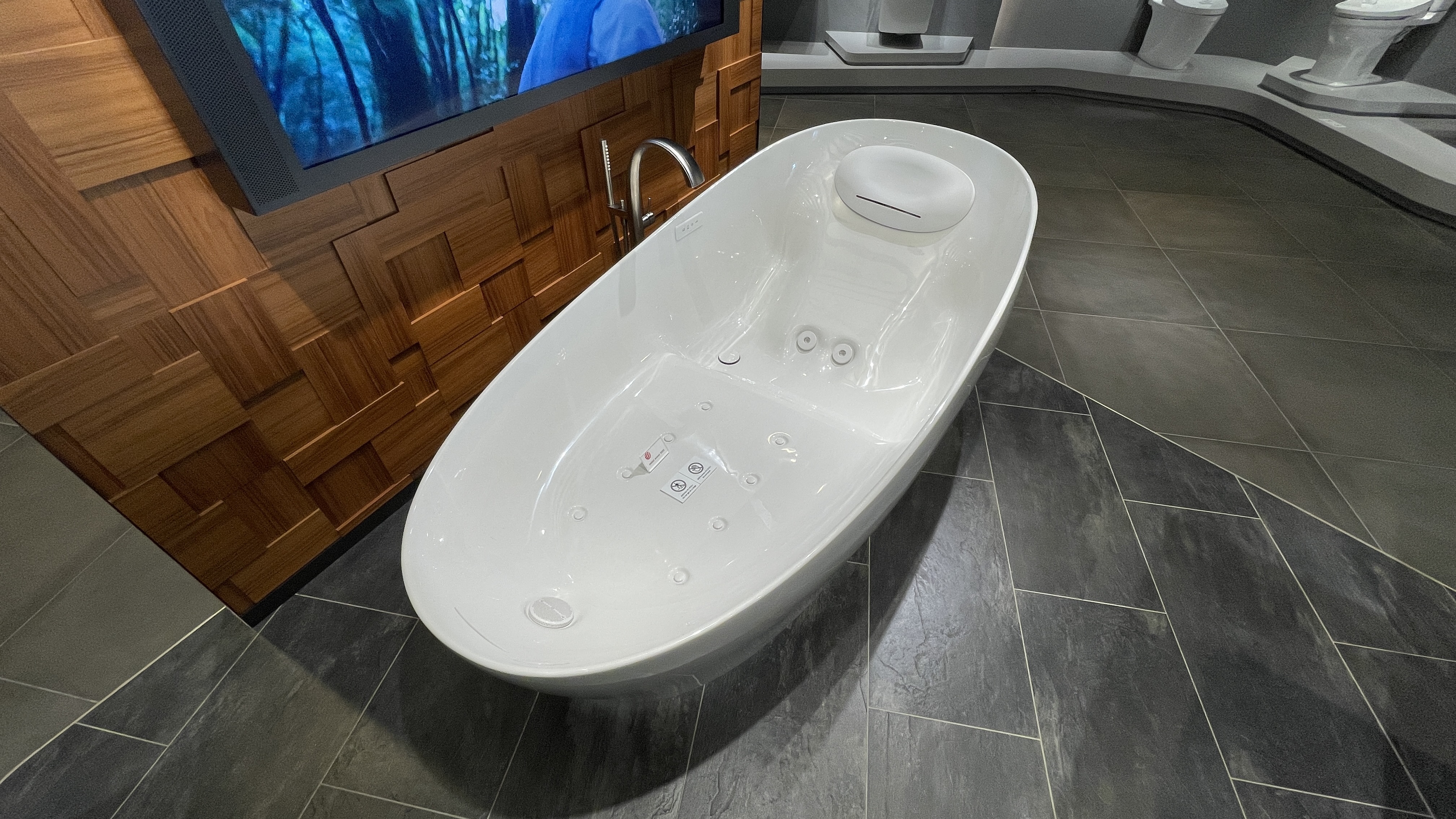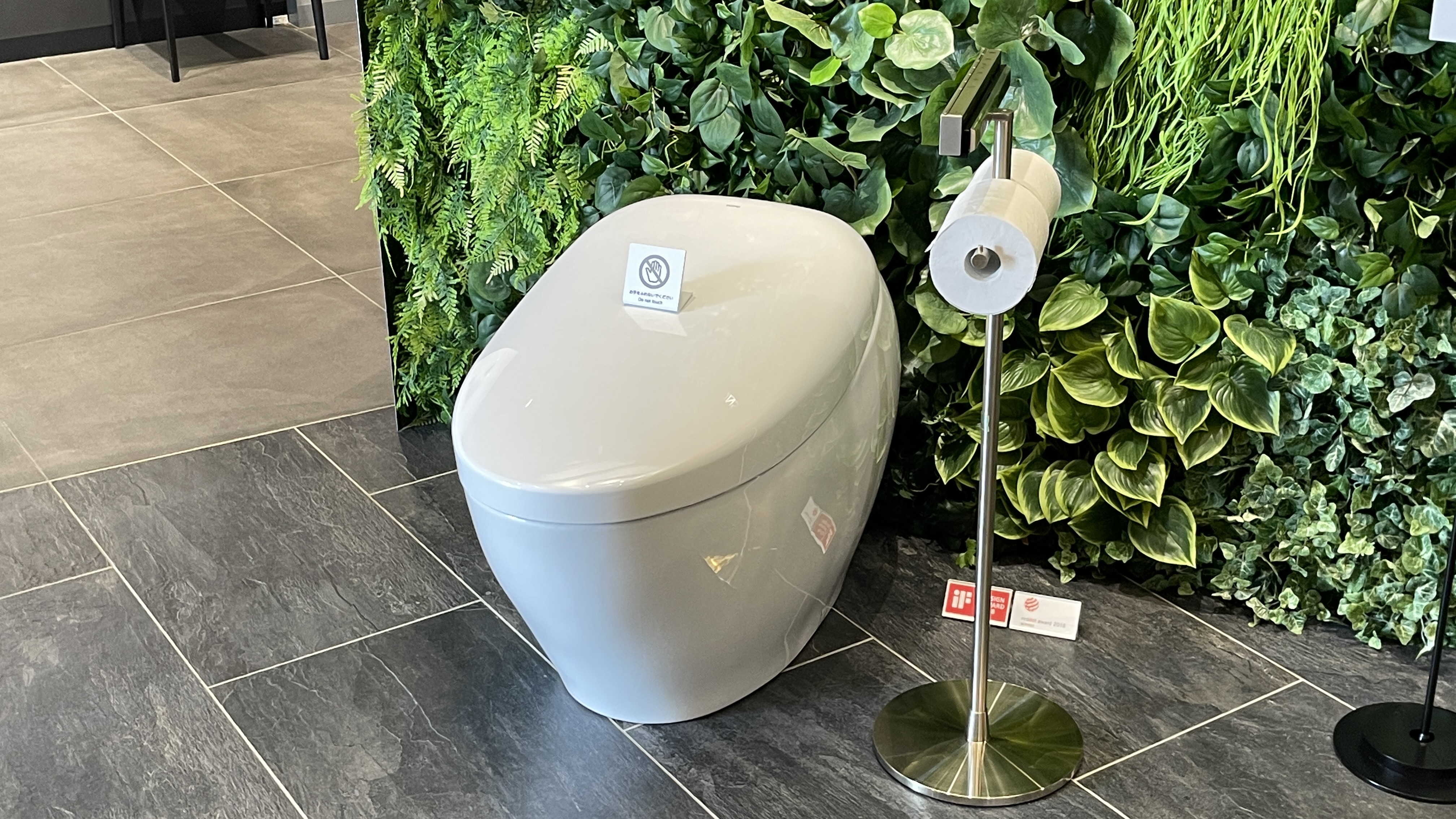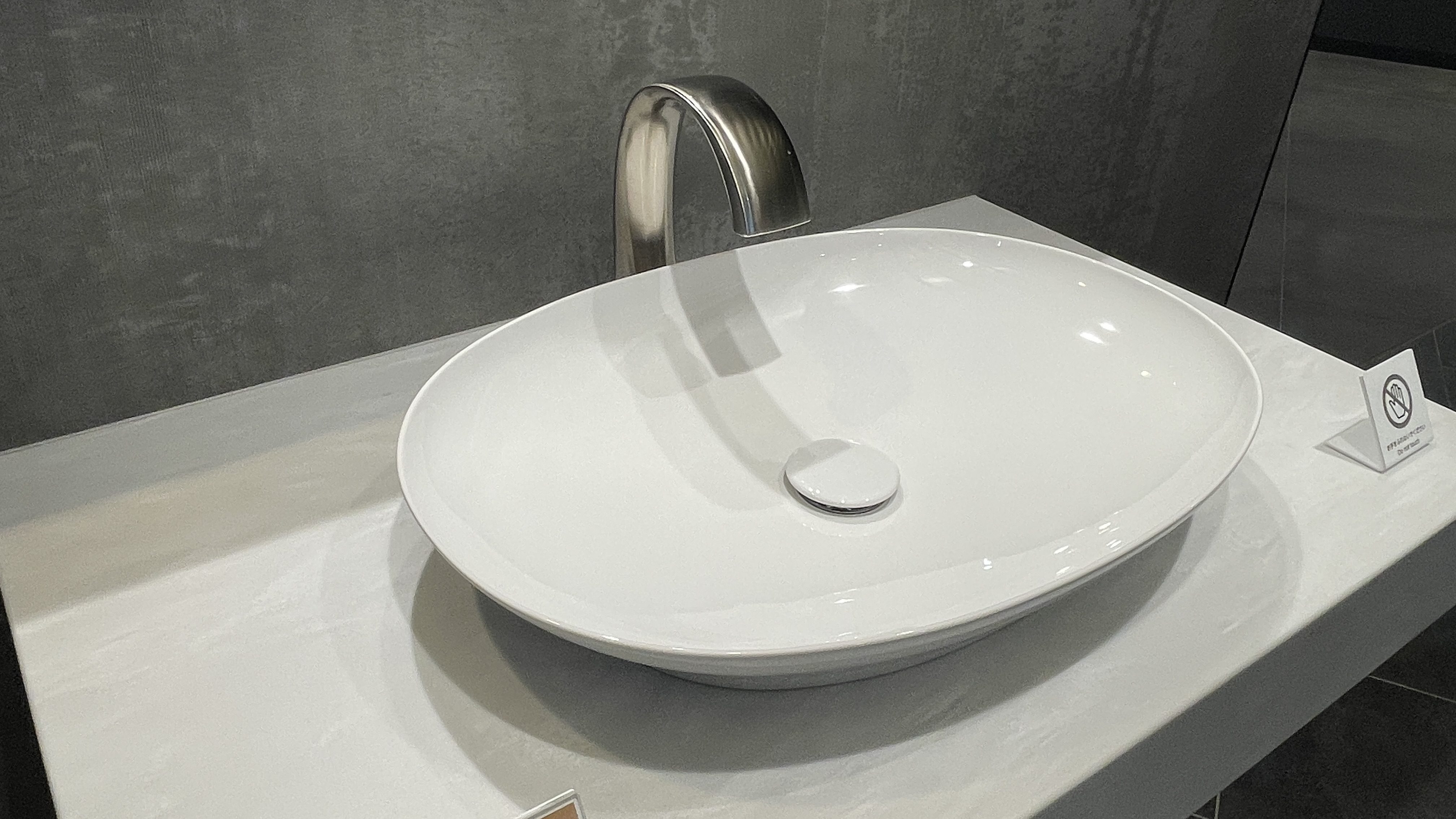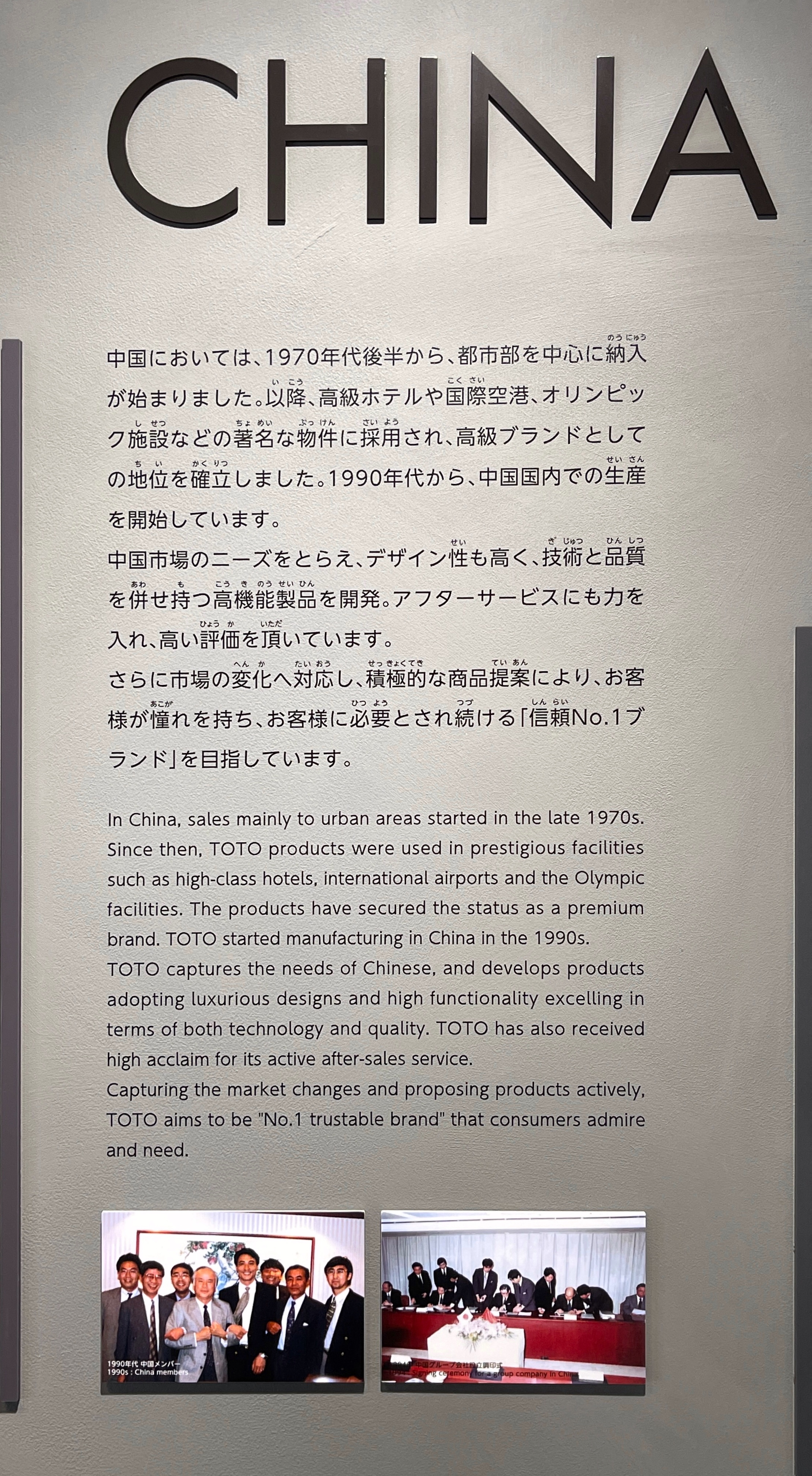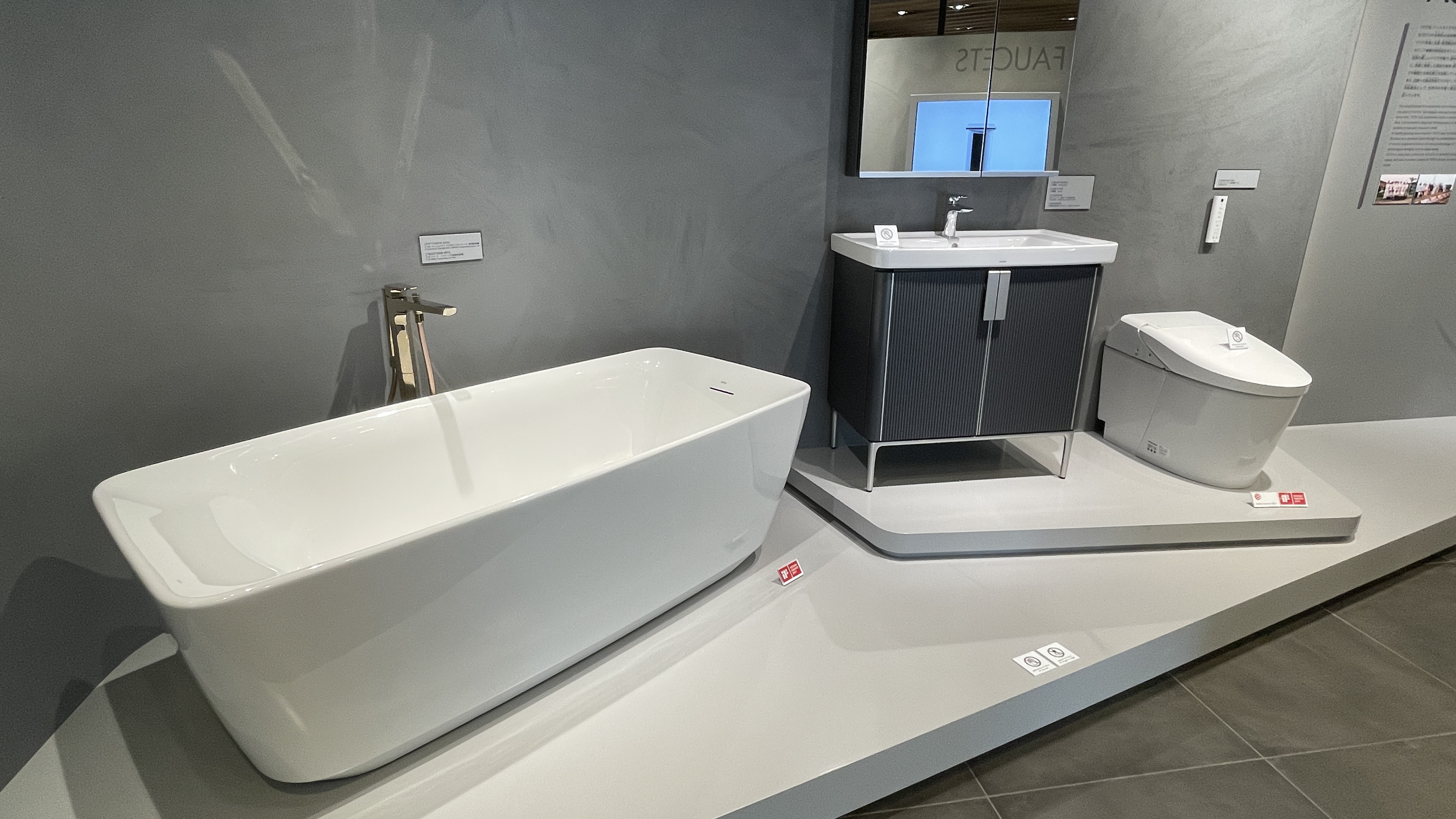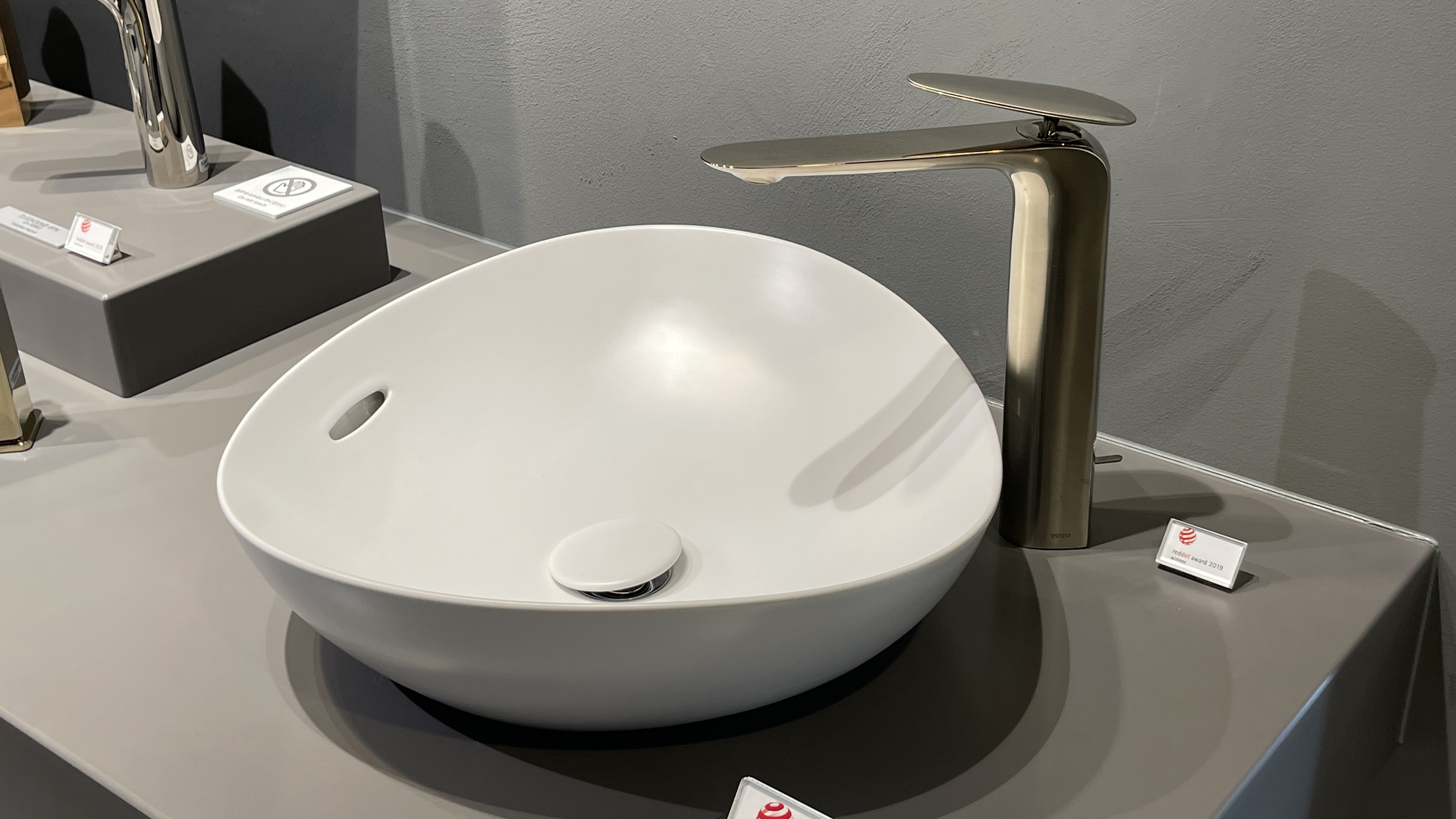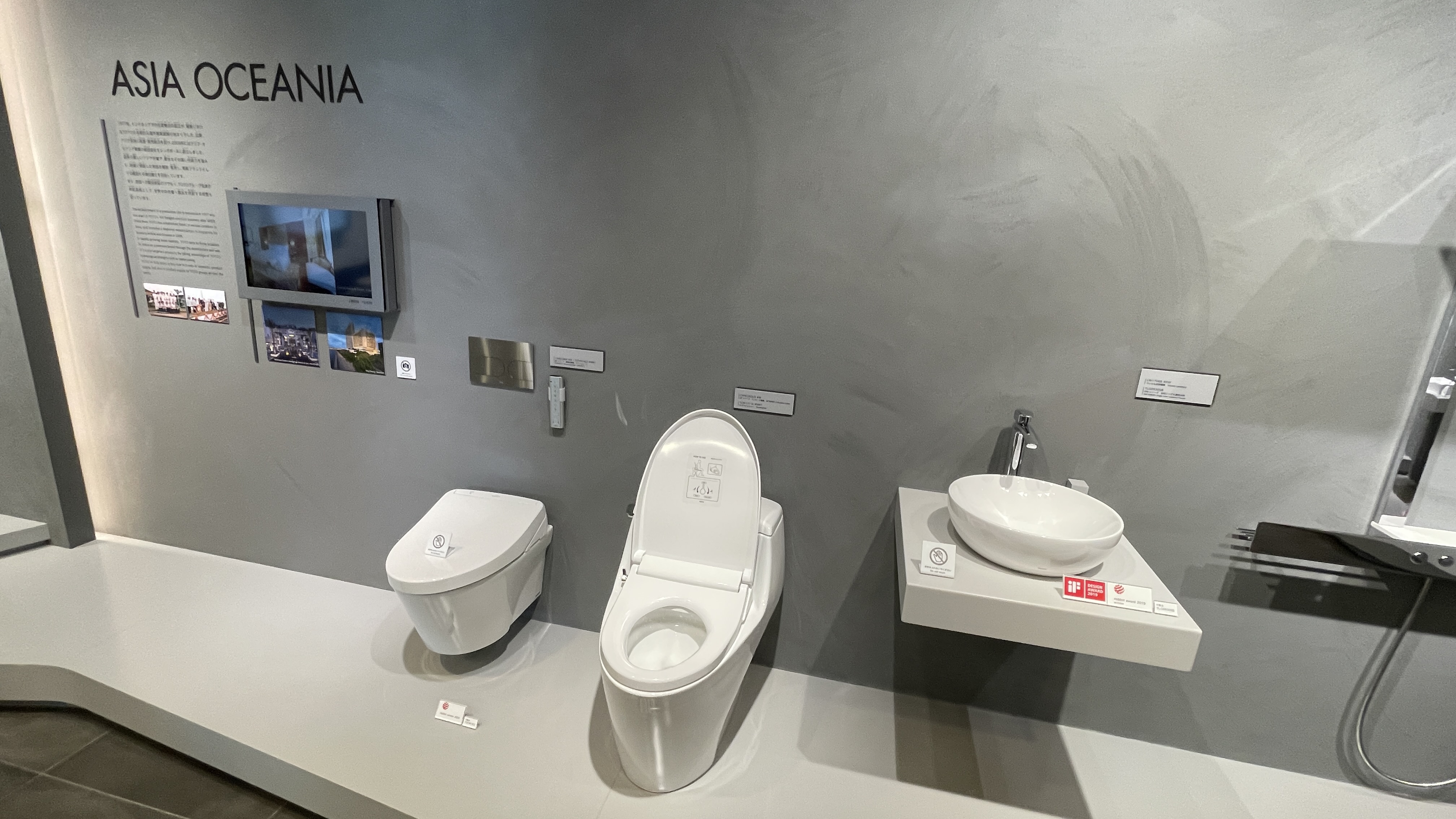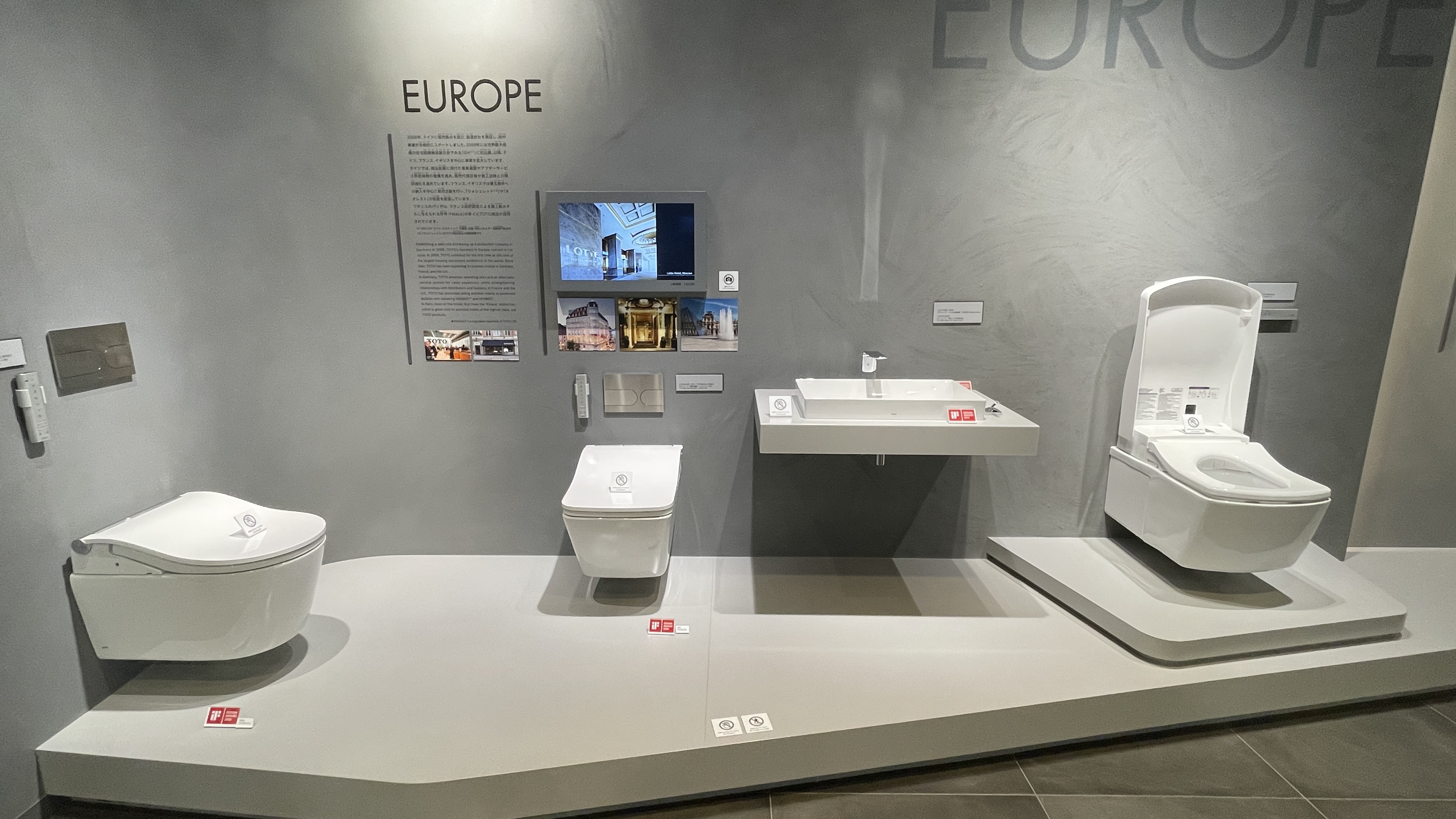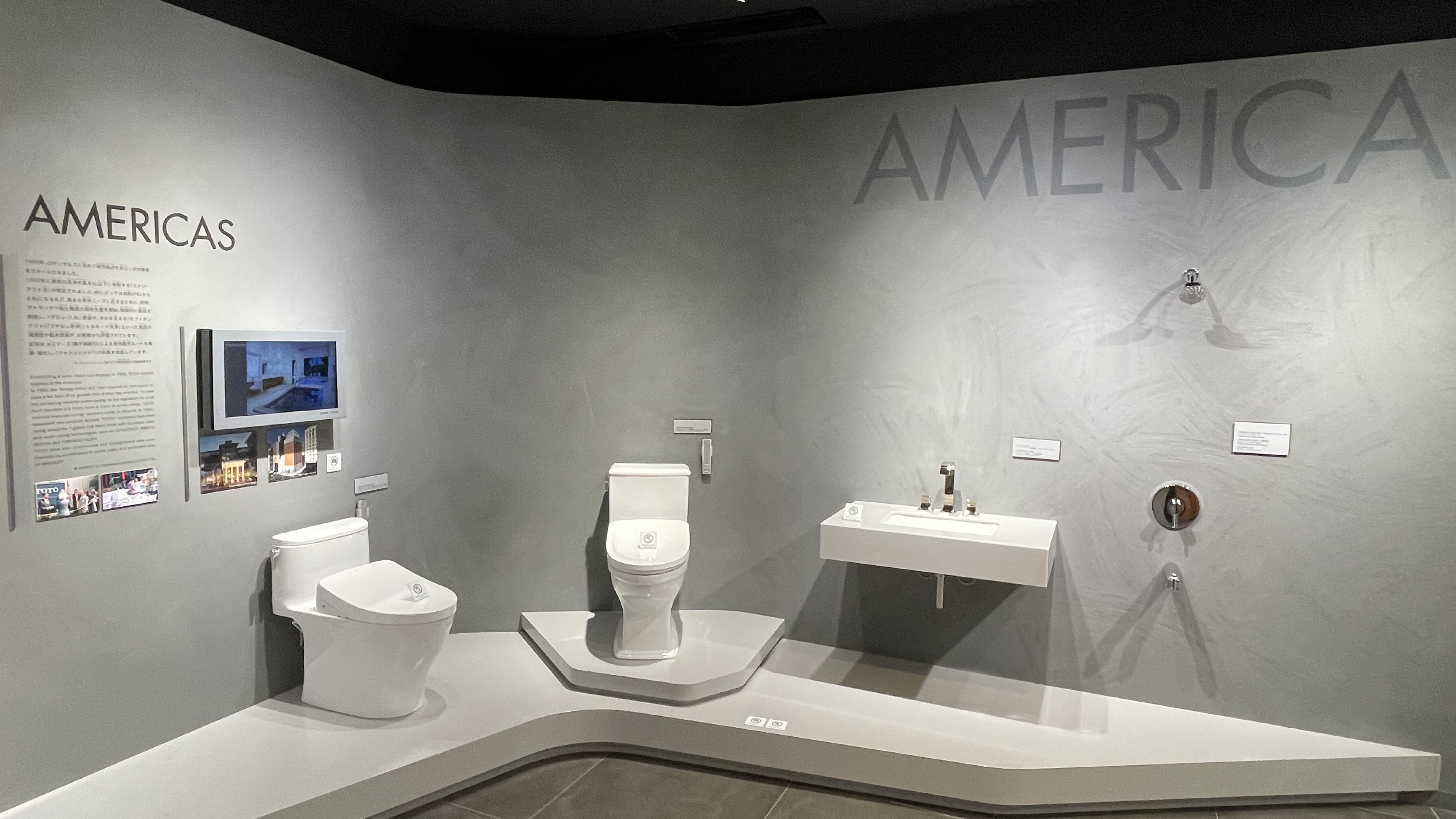 ---------+---------+---------+---------+---------+---------

TOTO MUSEUM
2-1-1 Nakashima,Kokurakita-ku,Kitakyushu-shi,Fukuoka-ken
802-8601 Japan

Home Page : https://jp.toto.com/knowledge/visit/museum/
TEL : +81-93-951-2534



#Japan
#Japanese
#Travel
#Sightseeing
#tourism
#garden
#Museums
#scenery
#Landscape
#shrine
#temple
#church
#castle
#
#view
#historical facilities
#shrinesandtemples
#日本
#観光
#旅行
#日本庭園
#博物館
#神社
#寺
#景観
#城
#教会
#Kyu-Kurauchi-Tei
#KyuKurauchiTei
#kyukurauchitei
#旧藏内邸
#旧蔵内邸
#FormerResidenceofDen-EmonIto
#旧伊藤伝右衛門邸
#菅公歴史館
#Kanko Historical Museum
#Kanko
#岩戸山
#iwatoyama
#いわいの郷
#iwainogo
#筑紫
#chikushi
#tsukushi
#筑紫君
#chikushinokimi
#磐井
#iwai
#筑紫君磐井
#chikushinokimiiwai
#tsukushinokimiiwai
#八女
#yame
#yamecity
#弥生
#yayoi
#立山山遺跡
#縄文
#jhomon
#玄界灘
#genkaisea
#立野
#大坪
#宿町
#亀ノ甲
#須玖
#岡本
#奴国
#nakoku
#三雲
#井原
#伊都国
#itokoku
#室岡
#古墳
#kofun
#茶ノ木ノ元
#石棺墓
#甕棺墓
#銅鏡
#銅剣
#舶来品
#野田
#土壙墓
#鉾
#青銅器
#西山ノ上
#竪穴住居
#鍛治工房
#北山今小路
#石英斑岩
#銅鉾
#磐井の乱
#雄略
#倭王武
#有明海
#ariakesea
#高句麗
#goguryeo
#百済
#baekje
#新羅
#silla
#伽耶
#kaya
#任那
#mimana
#倭
#ヤマト
#大和
#yamato
#北魏
#beiwai
#宋
#song
#建康
#jiankang
#会稽
#kuaiji
#石人
#石馬
#埴輪
#勾玉
#副葬品
#朝鮮半島
#葛子
#糟屋
#屯倉
#miyake
#那津官家
#natsumiyake
#土師器
#須恵器
#土笛
#足利尊氏
#後醍醐
#南北朝
#水城
#mizuki
#TheWorld'sCamelliaHall
#世界のつばき館
#KurumeCamelliaGarden
#久留米つばき園
#toto
#CeramicSanitaryWare
#WASHLET
#washlet
#established
#ceramic
#biogas
#東洋陶器
#衛生陶器
#衛生用品
#ウォシュレット
#食器
#陶器
#バイオガス
#
#
#
#