memo12-16-02

MUSEUM
NAGANO
Japan Ukiyo-E Museum

If you want to see the image at full size,
save it and see it.
(Confirmed with google chrome)








Visit date - 12/06/2015
Edit date - 03/22/2020
revision - 05/10/2020




A museum displaying ukiyo-e.
There is a stand.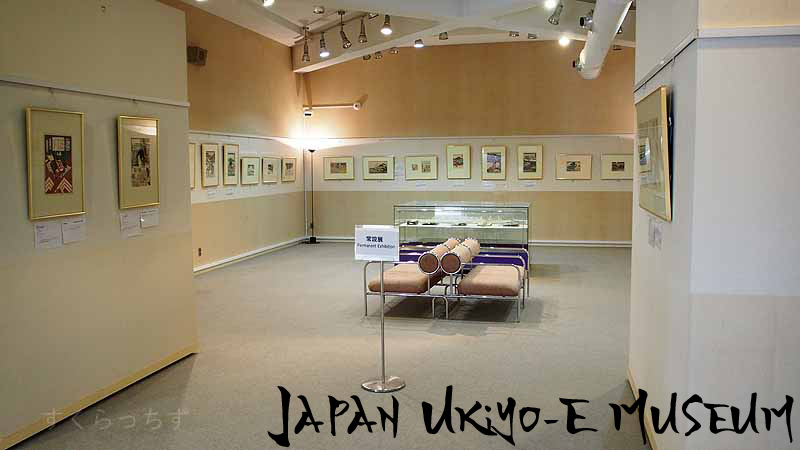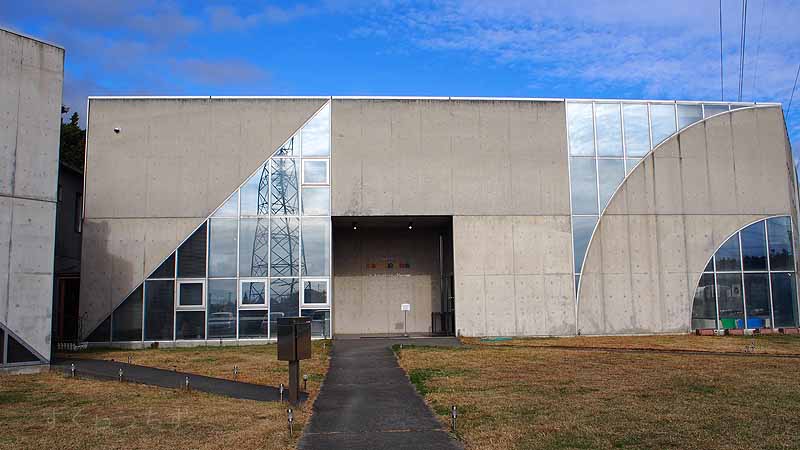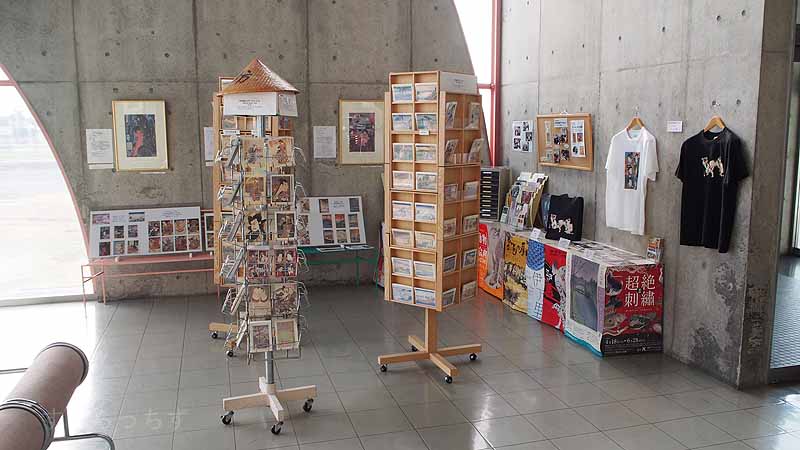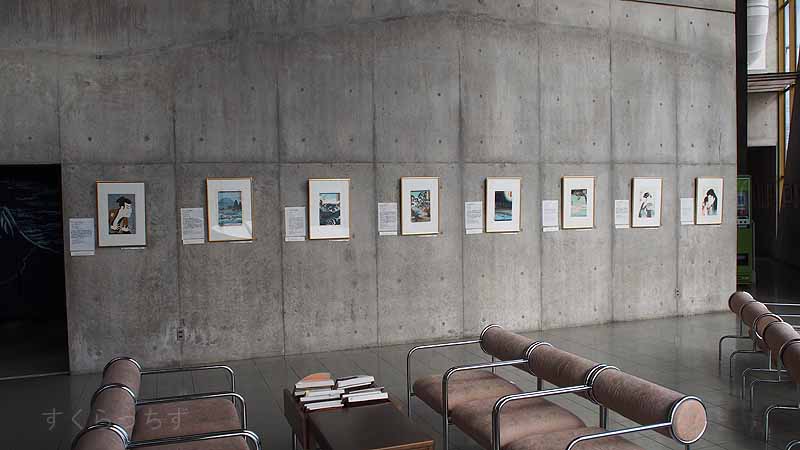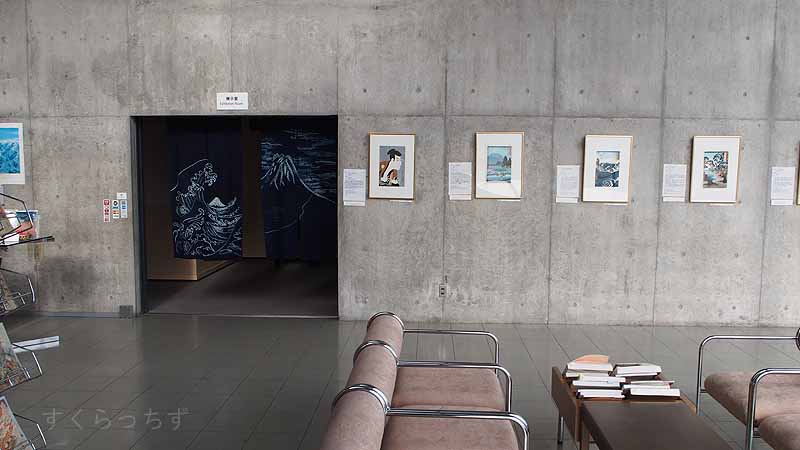 Signature: Toushuusai Sharaku ga
Date: Kansei 6 (1796)
Format & Form: Ooban (regular size) Series
Title: Uruu tosshi meikano homare
Publisher: Trade mark (Tsutaya) Picture
Title: (kabuki actor, Ootani Oniji 3 as a role of Yakko Edobei)

This ukiyoe is the most famous of Sharaku's ukiyoe paintings, and the most famous of them is the one of the Yakko-Edo-be of the period drama "Koi Nyobo Somewake Tazuna".
This depicts a scene in which he threatens his opponent with a fearsome expression in order to take the 300 ryo in Ippei's pocket.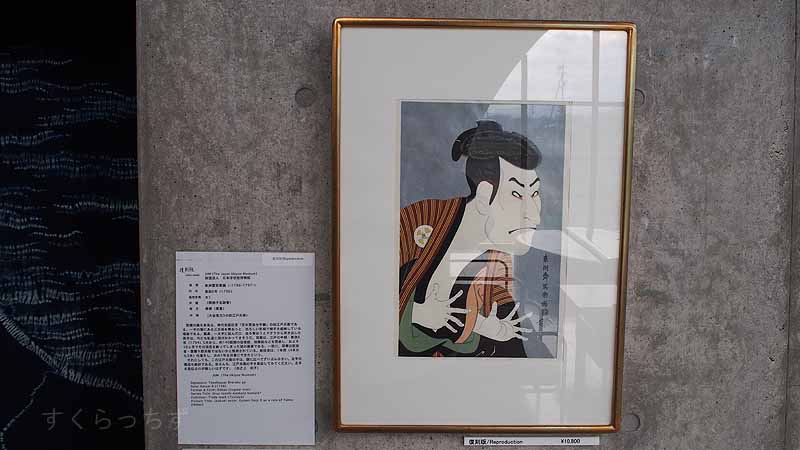 Signed: HIRO.SIGE hitsu (1797-1857)
Date: Ka.ei 6 nen (1853)
Format & Form: Oo.ban (regular size) Series
Title: Rokujuu.Yoshuu.Meisho.Zue (60 odds Provinces of Japan)
Puplisher: Eppei Picture
Tide: Hou.ki Oh.no Dai.sen em.bou (Houki, distant view of Daisen)

This ukiyoe is a scene from Tottori Prefecture.
Peasants are planting rice in the rain.
In the background, you can see the famous mountain, Mt.Daisen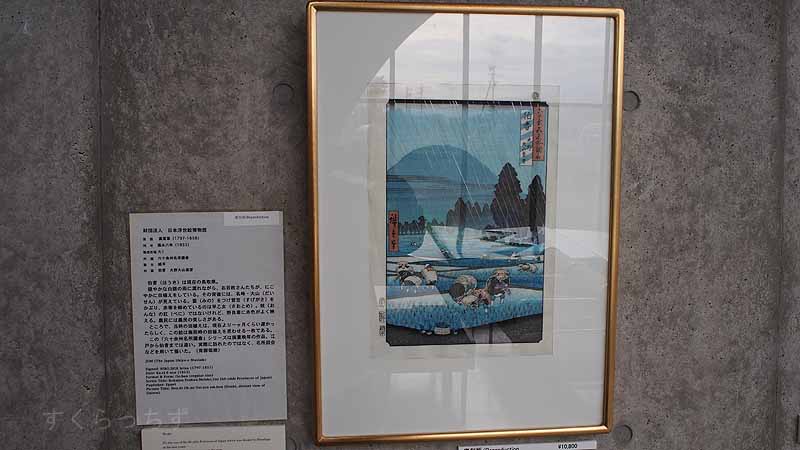 Signed: Hiroshige hitsu (1797-1858)
Date: Ansei 5 (1855)
Format/form: Ohnisiki (Reglar size) Ichimai (Single picture) Series
Title: Rokujyuuyoshuu Meisho zue (Sixty odds provinces of Japan)
Publisher: Eppei
Picturetitle: Awa naruto no kazanami

This ukiyoe is one of Utagawa Hiroshige's works "Rokujuyosyu Meisho Zue".
The Naruto Uzushio in Tokushima Prefecture is still a tourist attraction today.
He is also famous for his ukiyoe work called "Tokaodo Gojusantugi".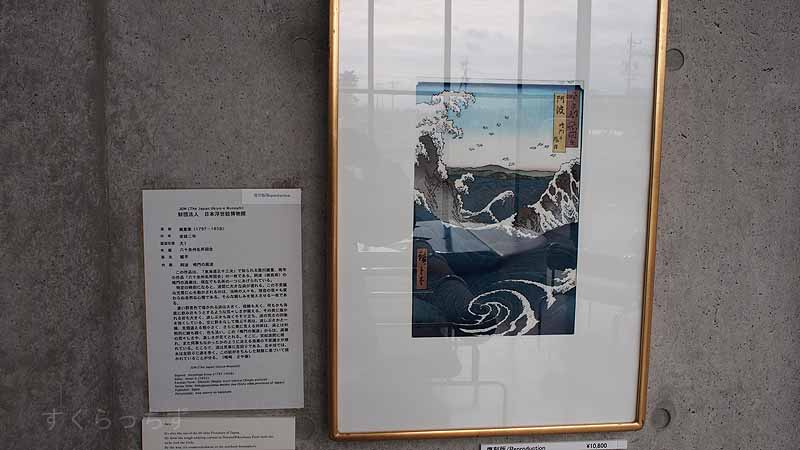 Signed: Utamaro hitu (1750s-1806)
Date: Kansei (1790s)
Format & Form: Ooban (regular size) Series
Title: (Among one of three beautys in Kansei era)
Publisher: Trade mark (Tutaya) Picture
Title: Aikyoumo tyamo... (She is Takashimaya's drawing card.)

This ukiyoe depicts the Takashimaya Ohisa.
It was also depicted in the ukiyoe "Kansei Sanbijin", which depicts the three beauties of the time.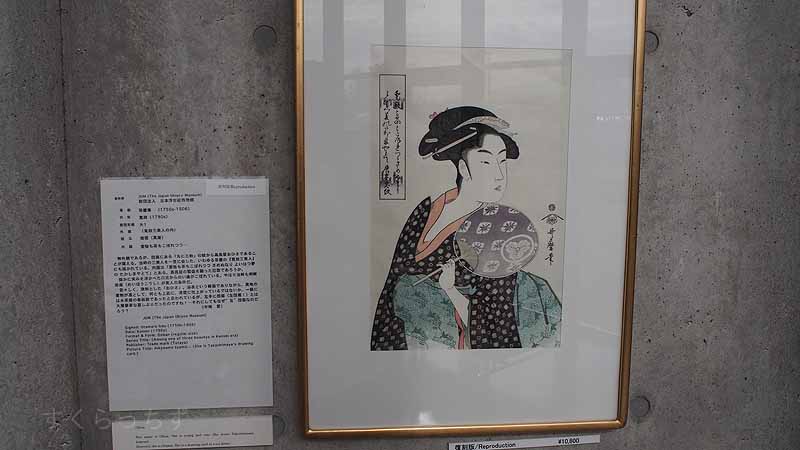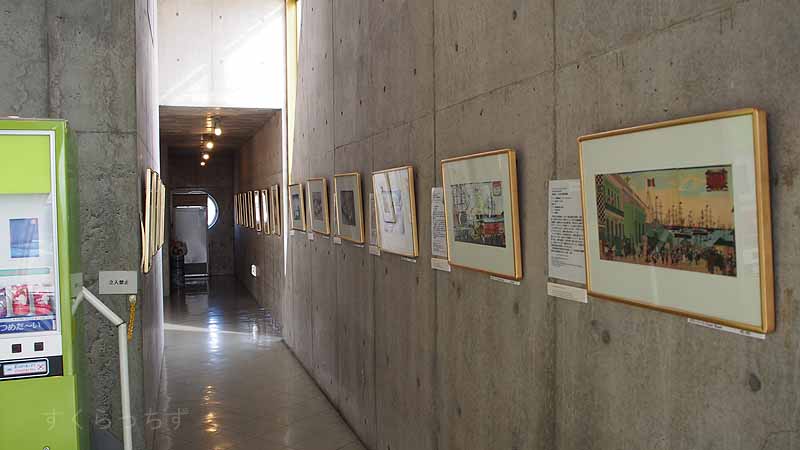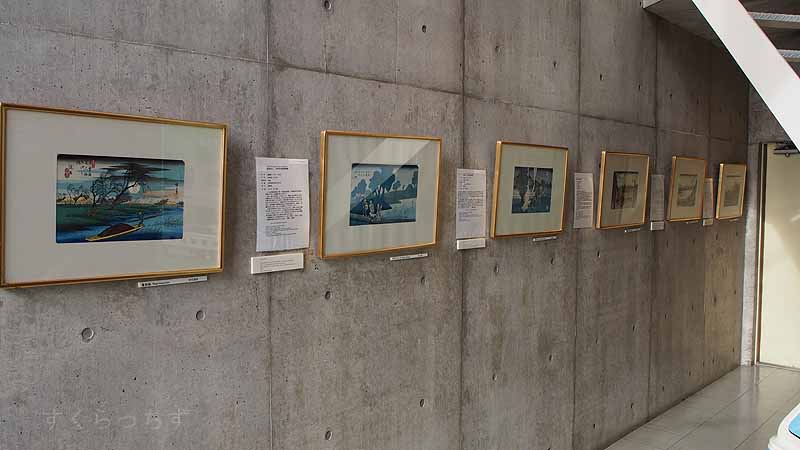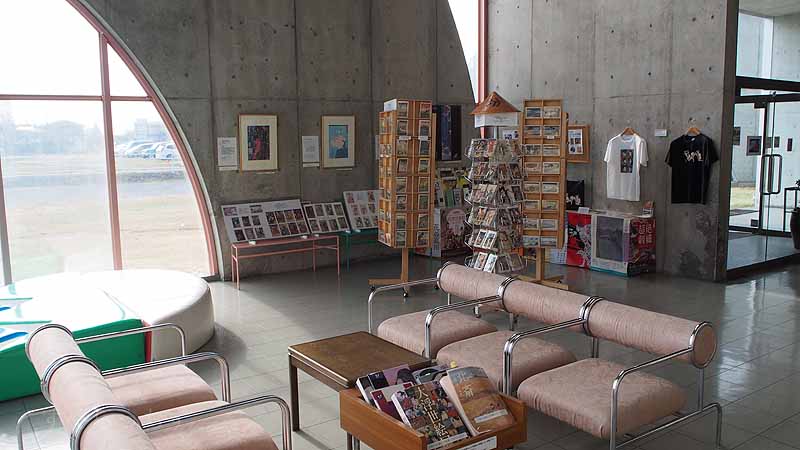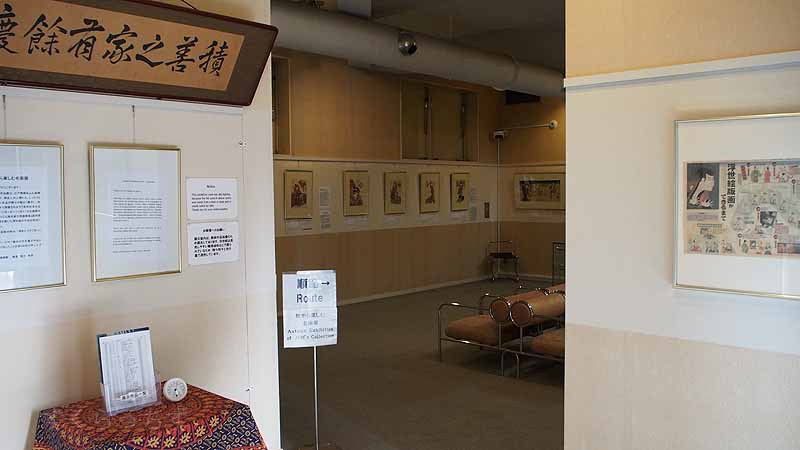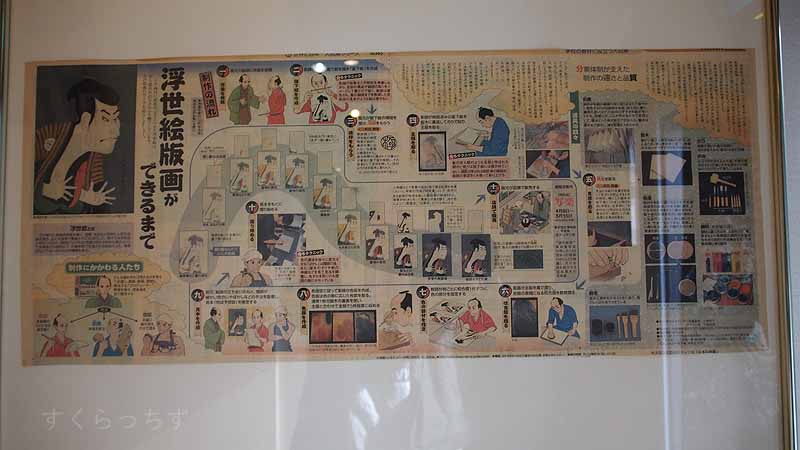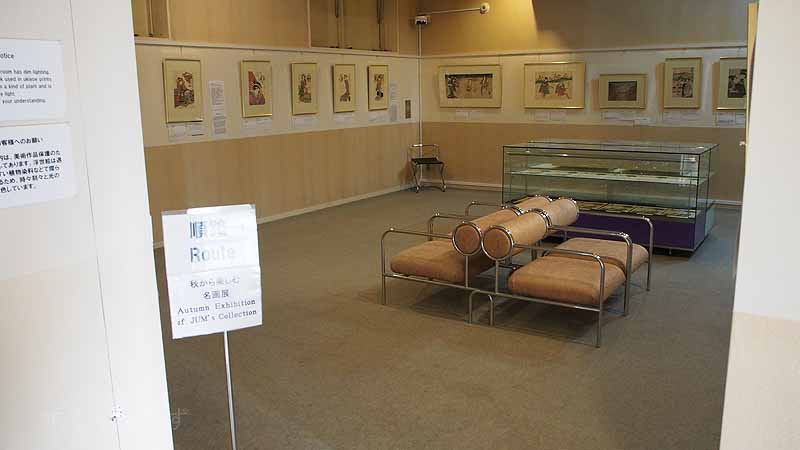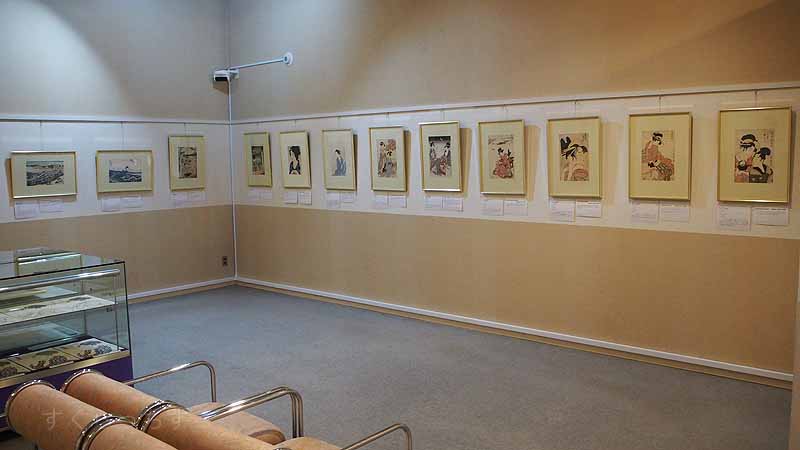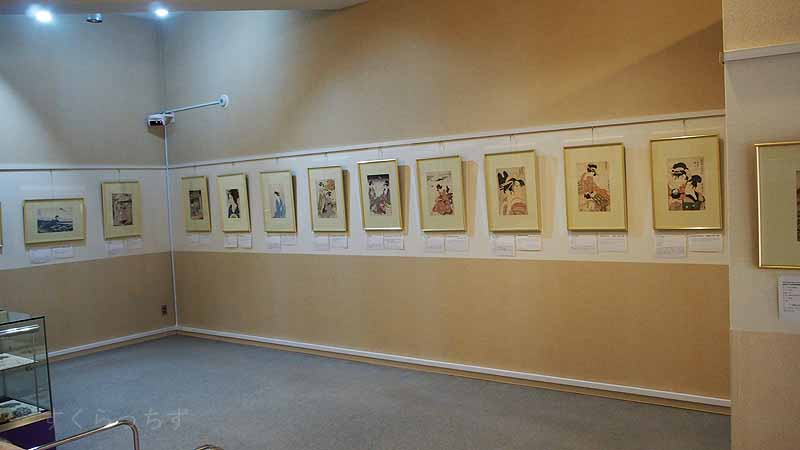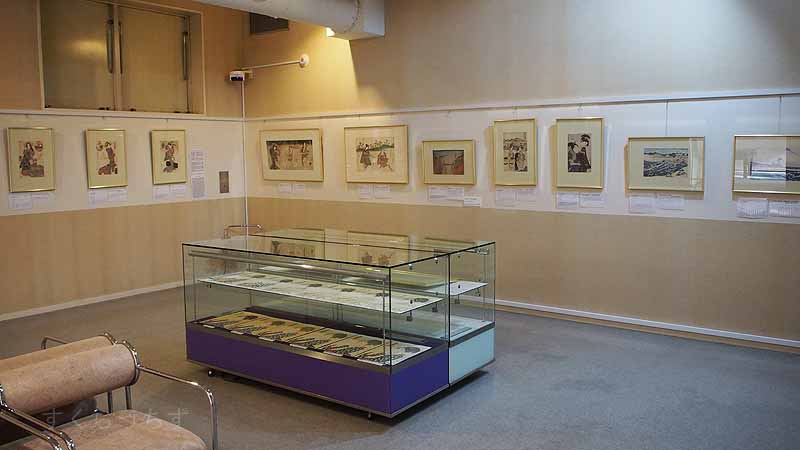 Title: Tsuruya Uchishinohara
Painter: Utamaro
This ukiyoe belongs to the "Okubi" category. We use the best techniques to get the hair done in the finest detail.
Shinohara, the courtesan of Tsuruya, is beautifully portrayed.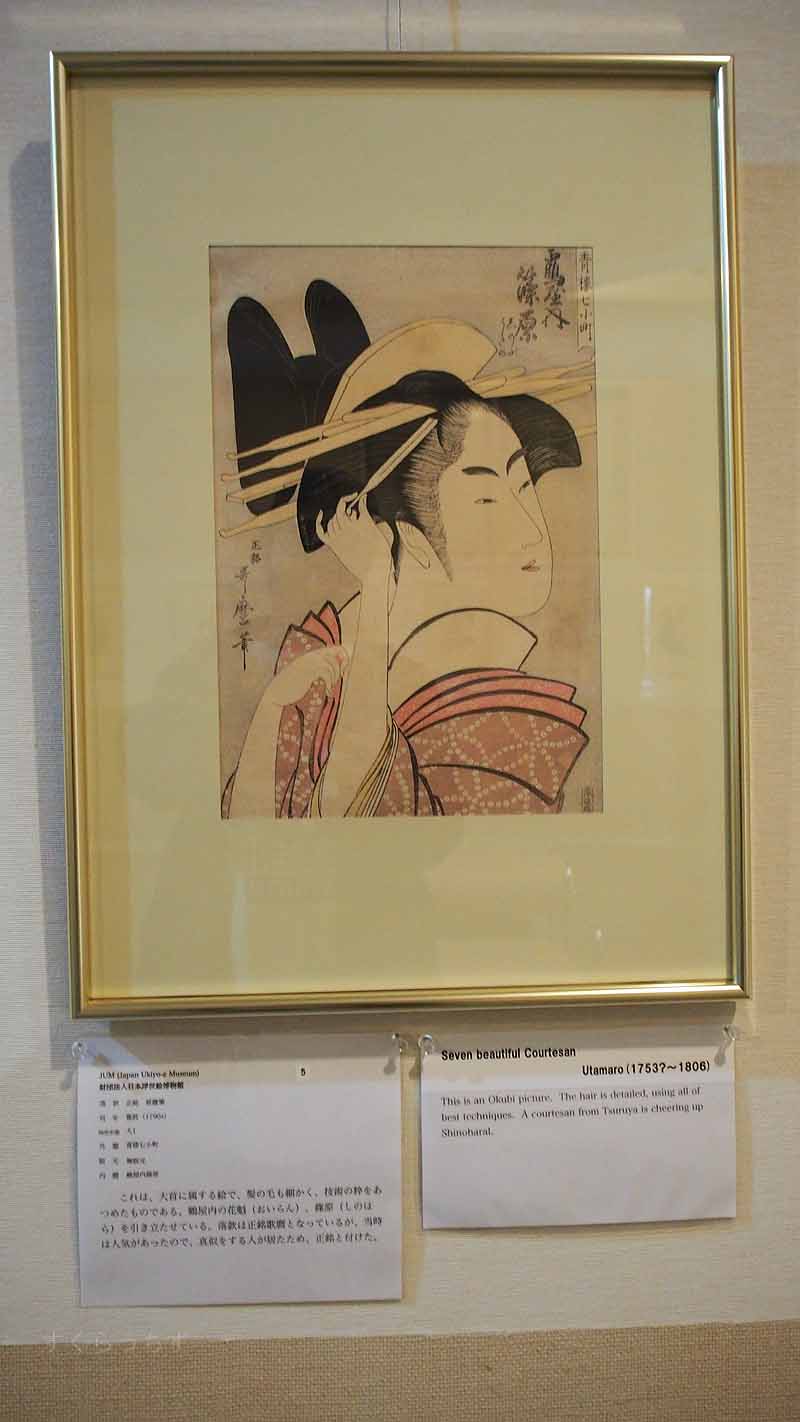 Title:The Woman in the Blue Kimono
Painter: Kiyokata
This is a modern girl cooling off. It gives her a sense of romance. Seikata still seems to have a lot of fans today.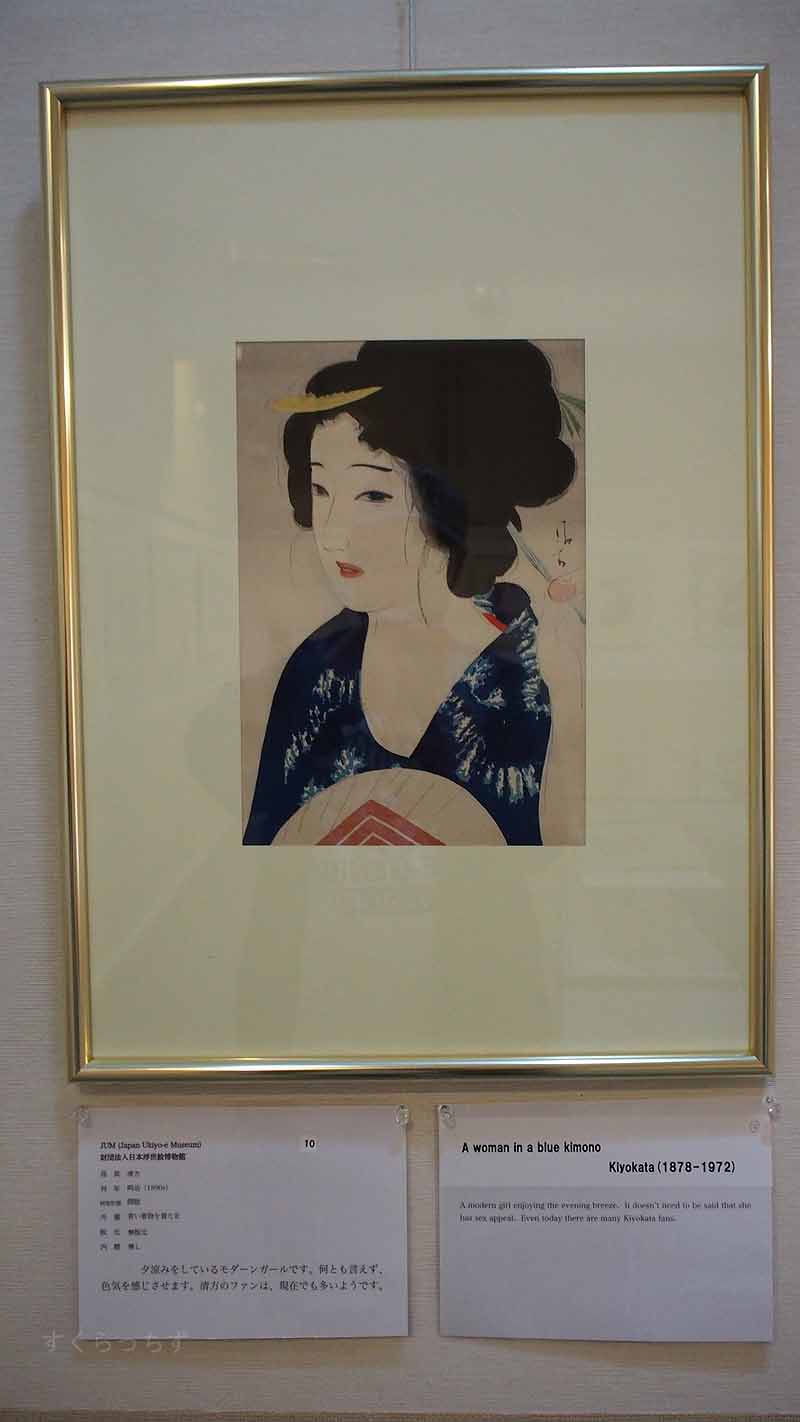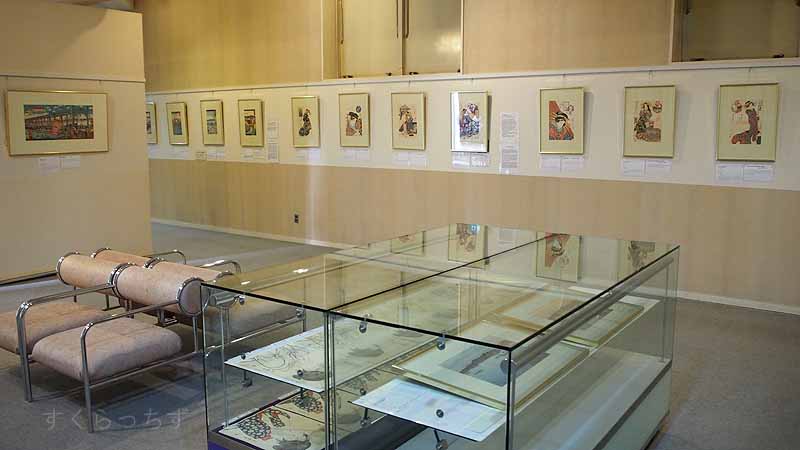 Kikukawa Eizan (1787-1867)

Eiji, Eizan's father, studied the Kano School of Ukiyoe.
Eizan learned to paint from his father and Suzuki Nanrei.
He also mastered the painting style of the Katsushika school (Hokusai school).
By the age of 17, Eizan was an independent ukiyo-e artist.

Eizan's first work was an actor's painting, but he went on to paint a number of beauty paintings.
Eizan's paintings of beautiful women were popular because they established a style of clean, elegant, doll-like facial features.

Eizan raised many disciples as the founder of the Kikugawa school.
However, none of Eizan's disciples inherited the elegant style of Eizan's paintings.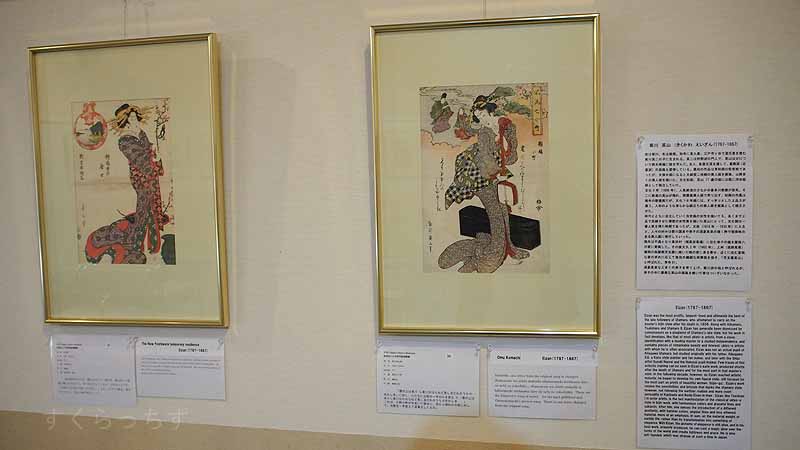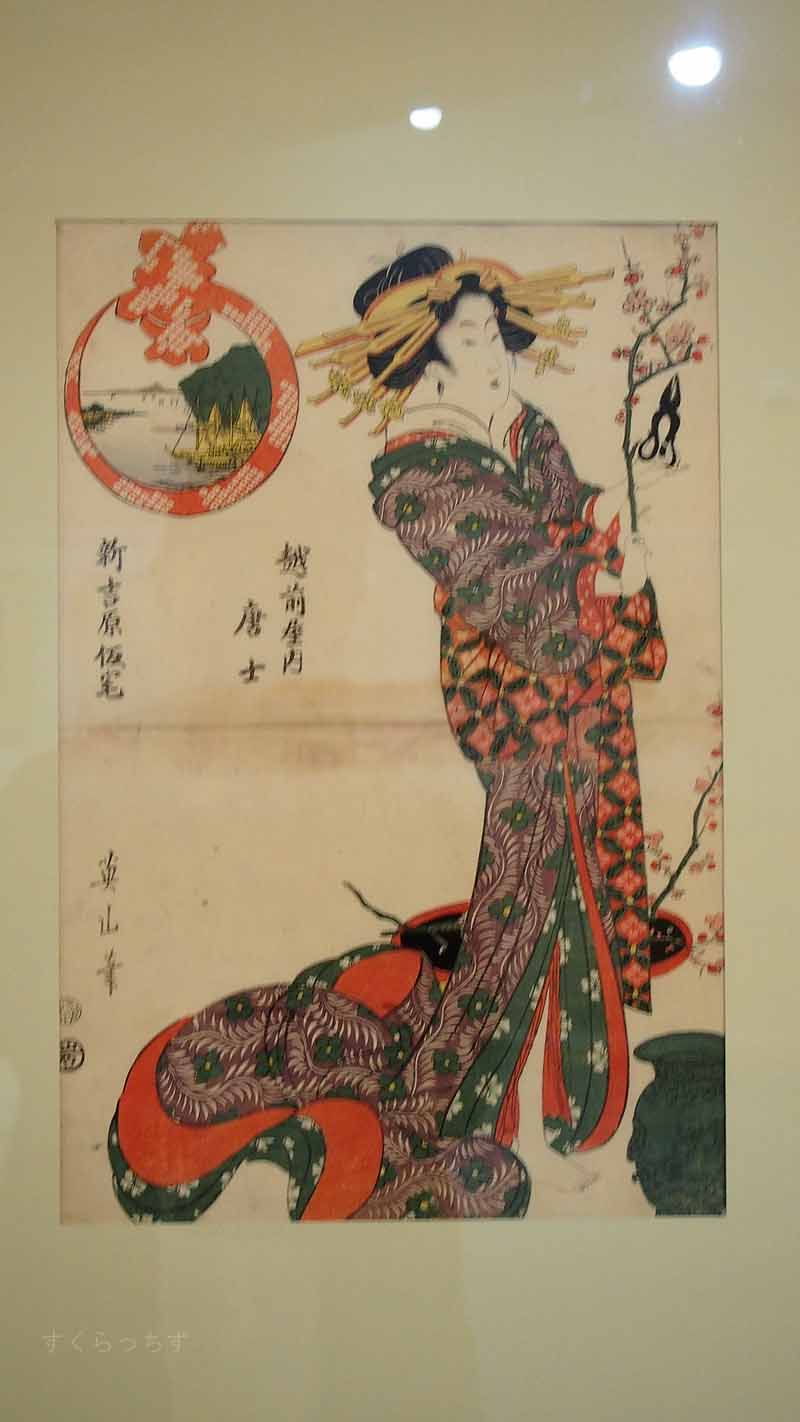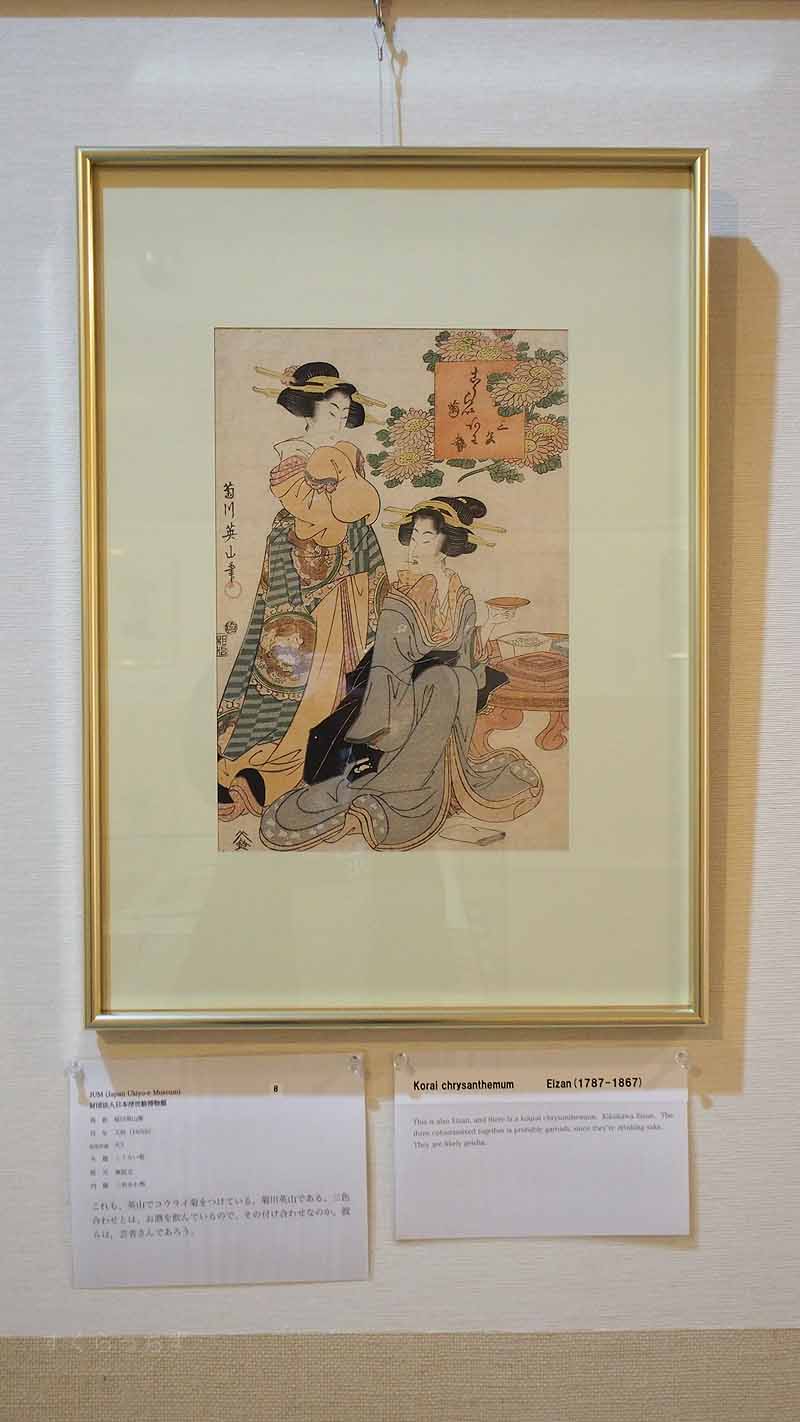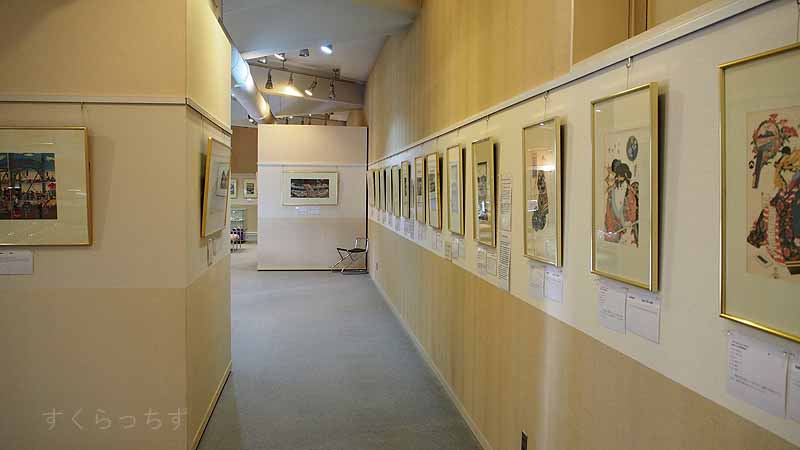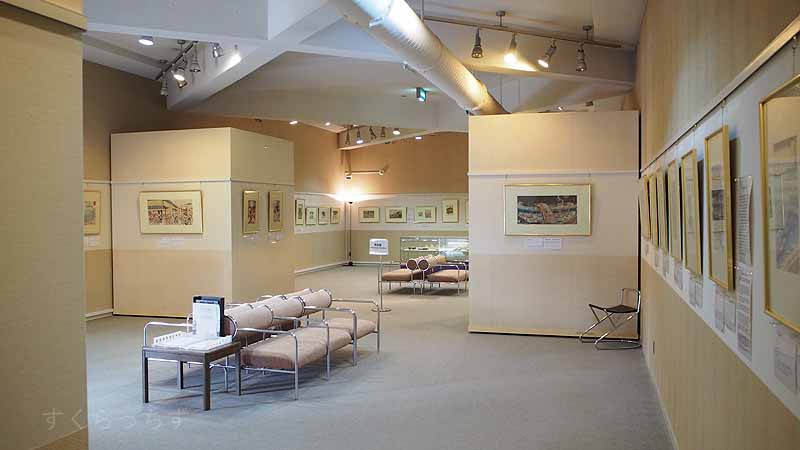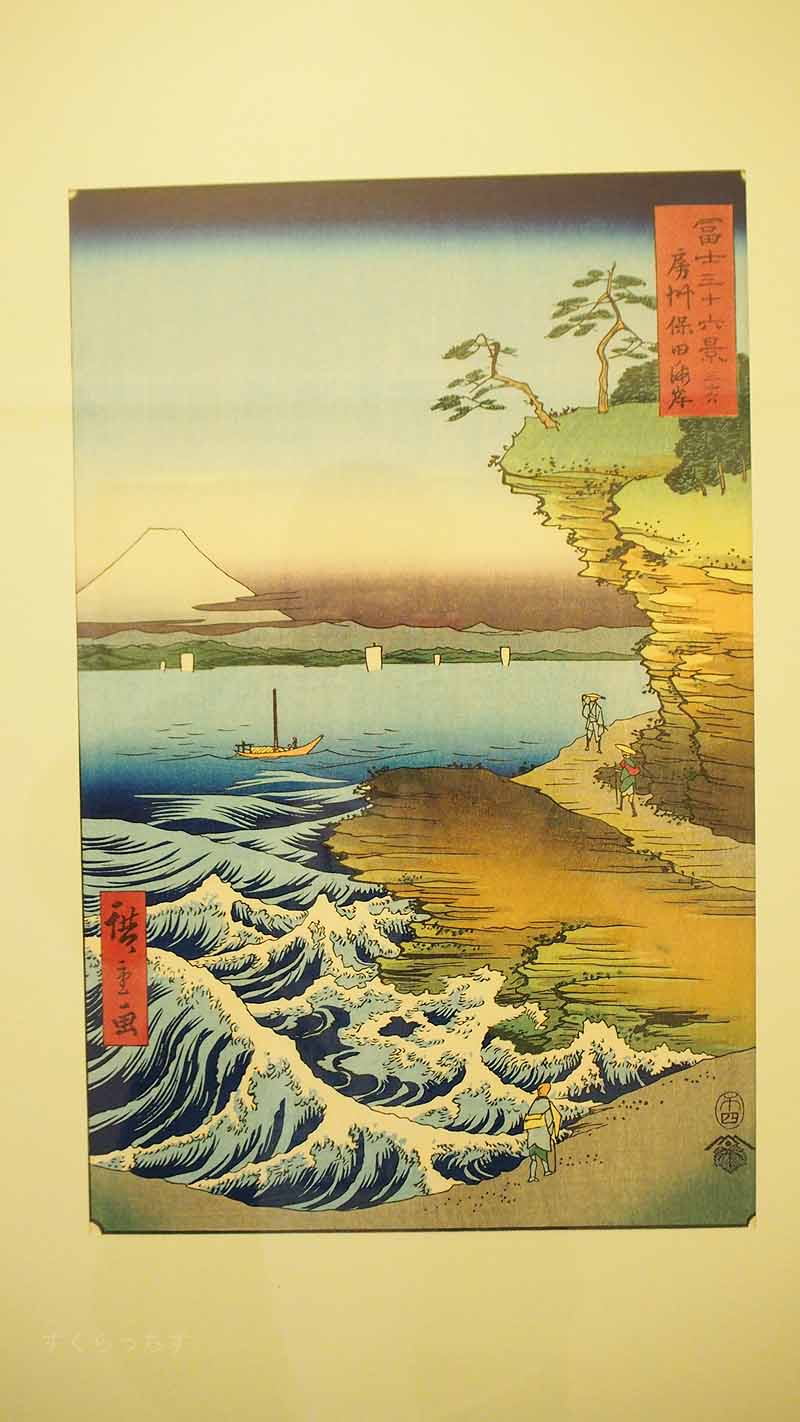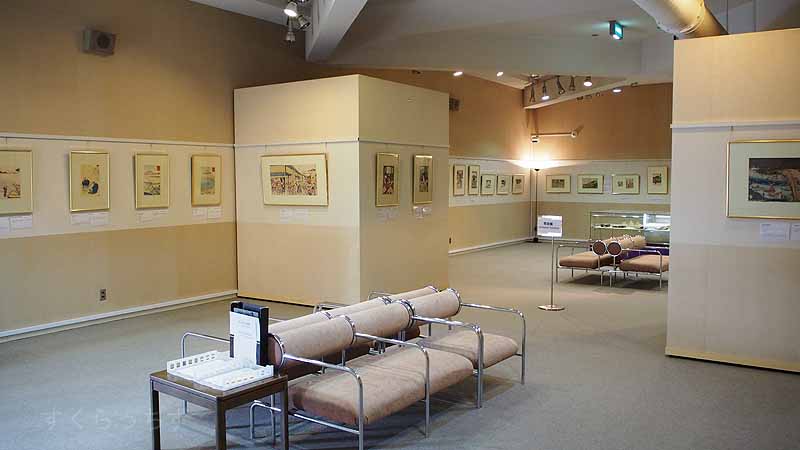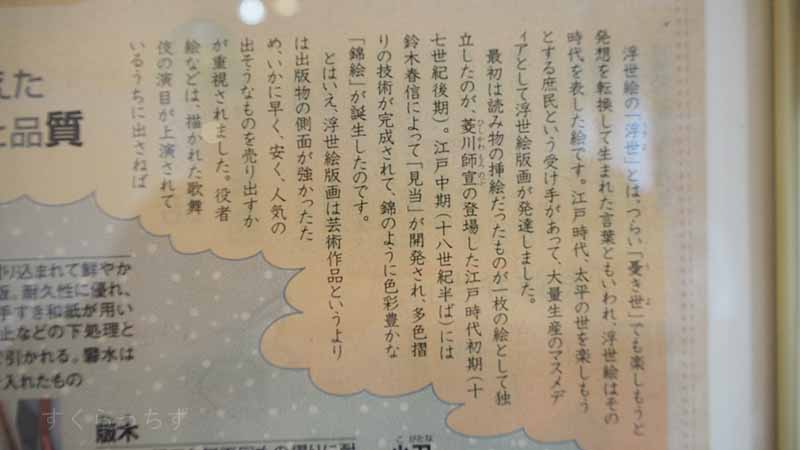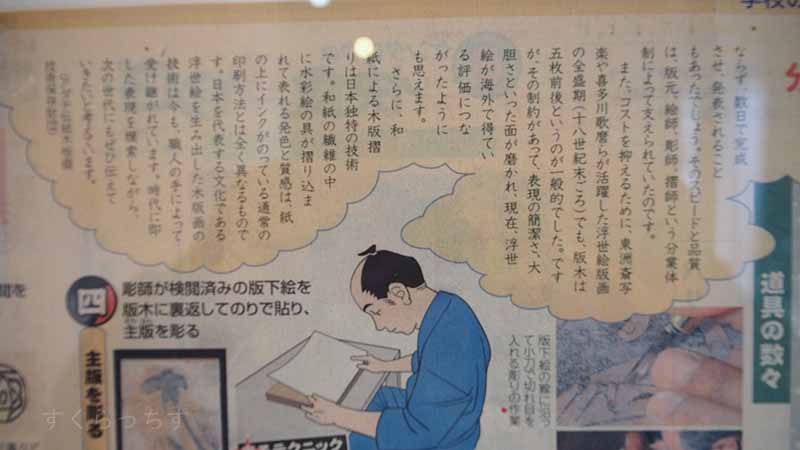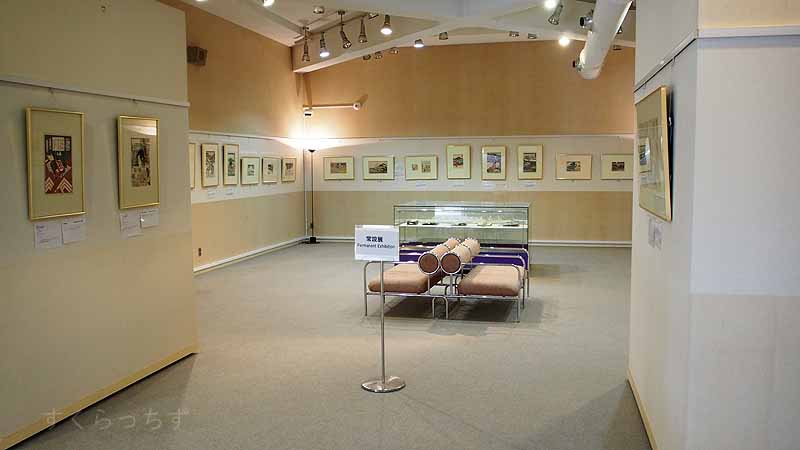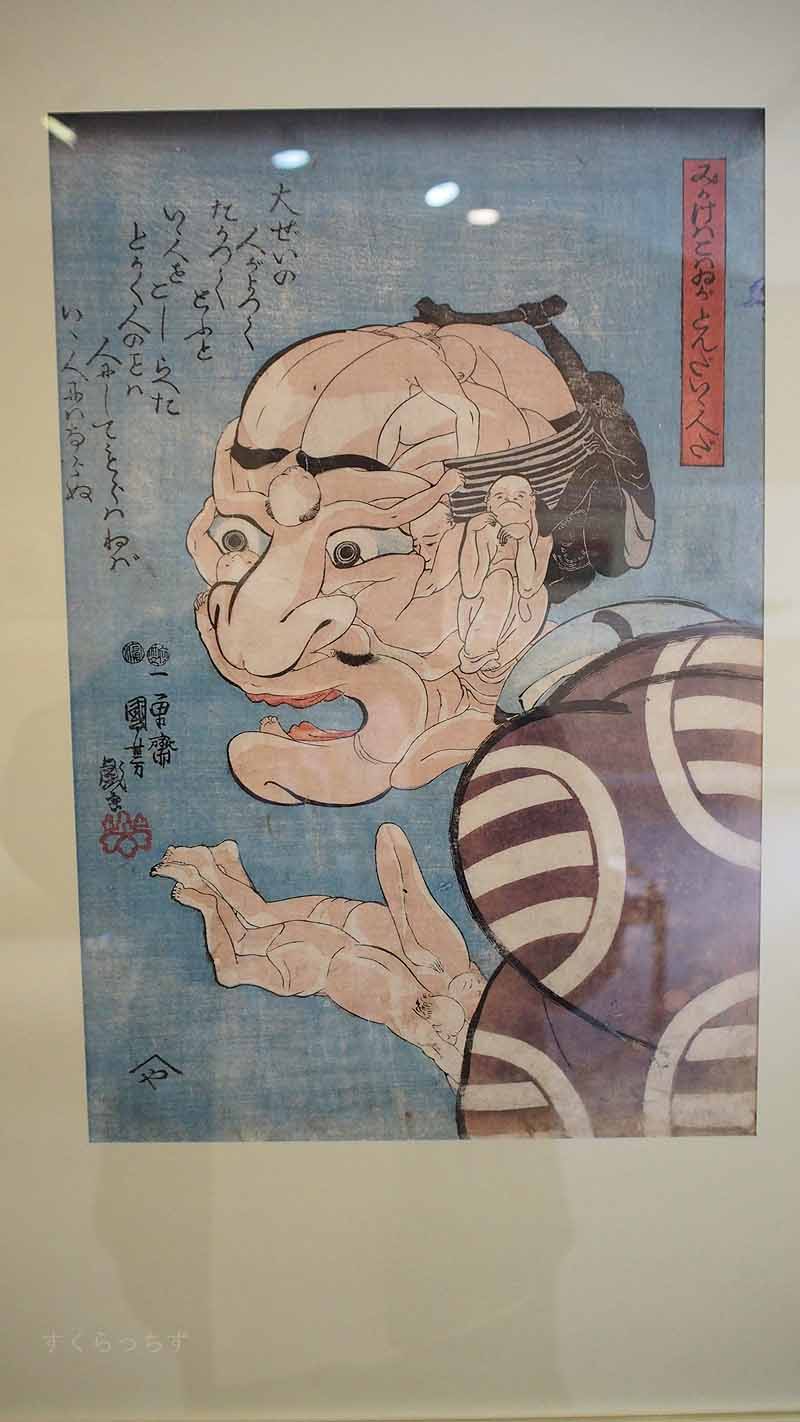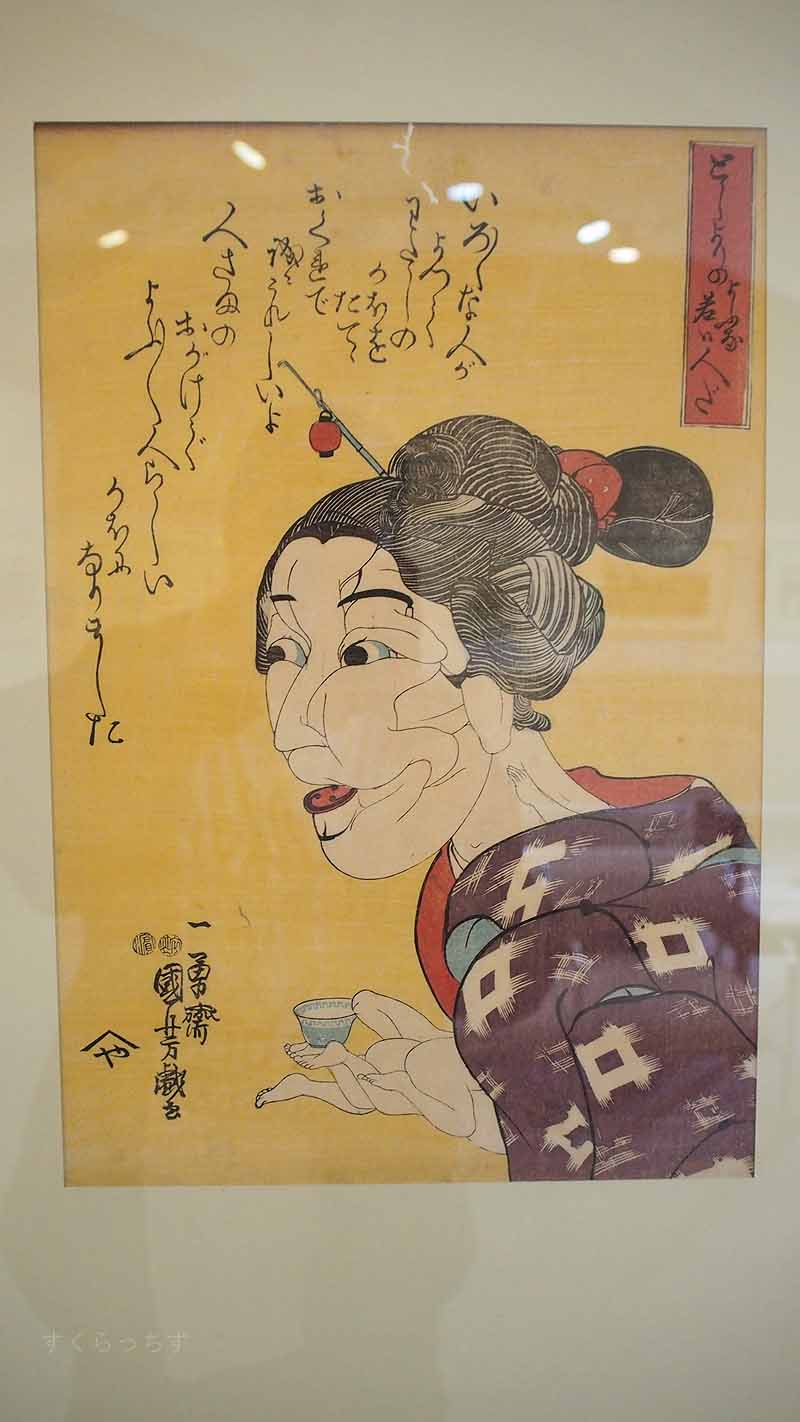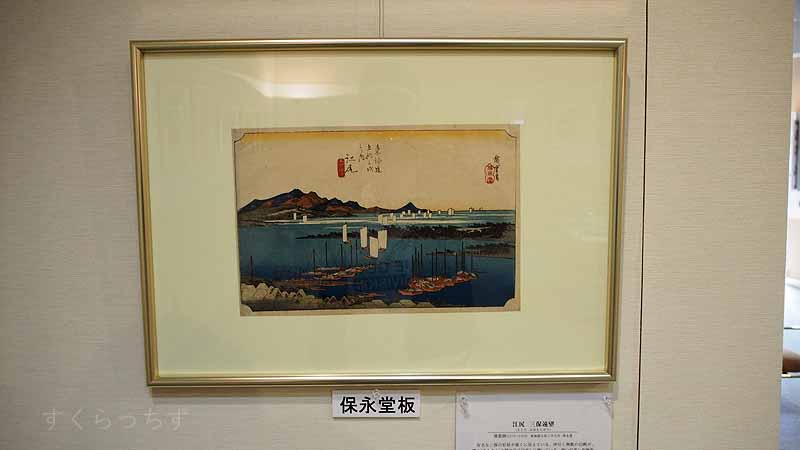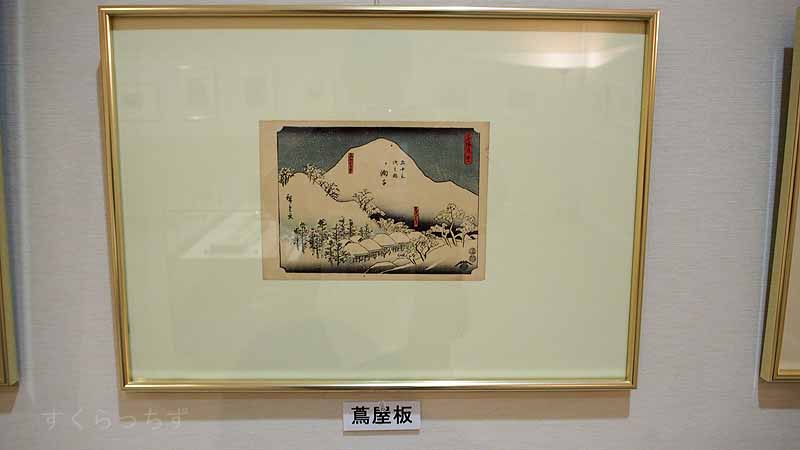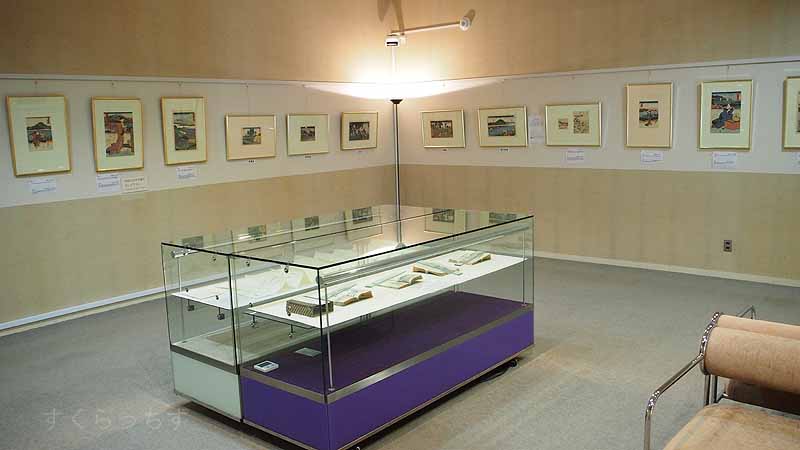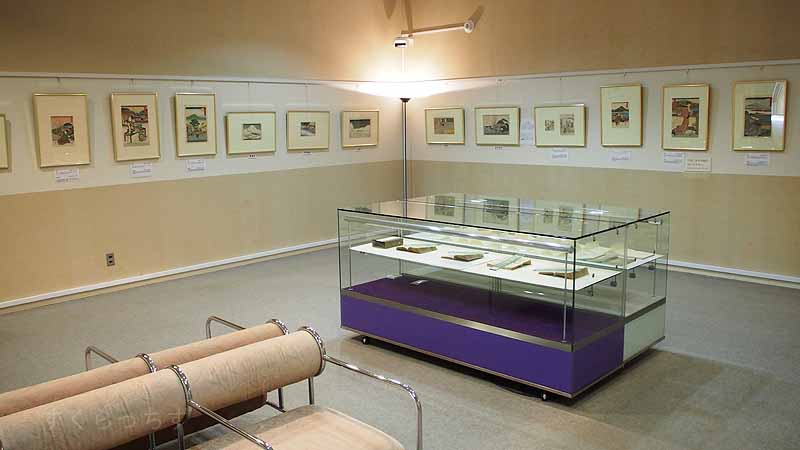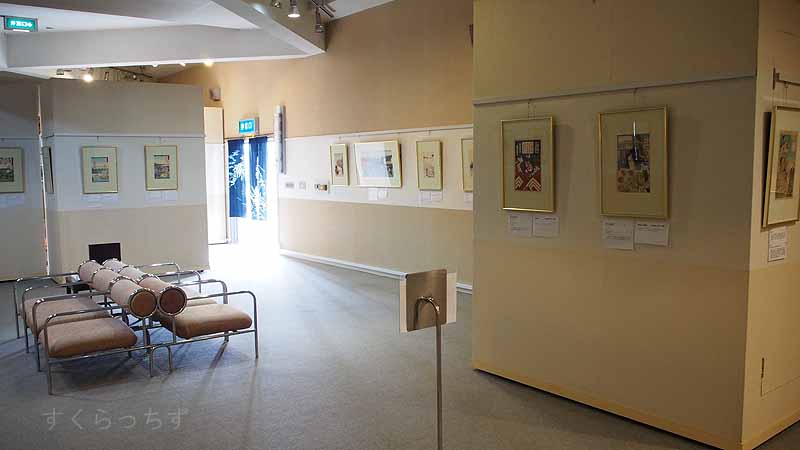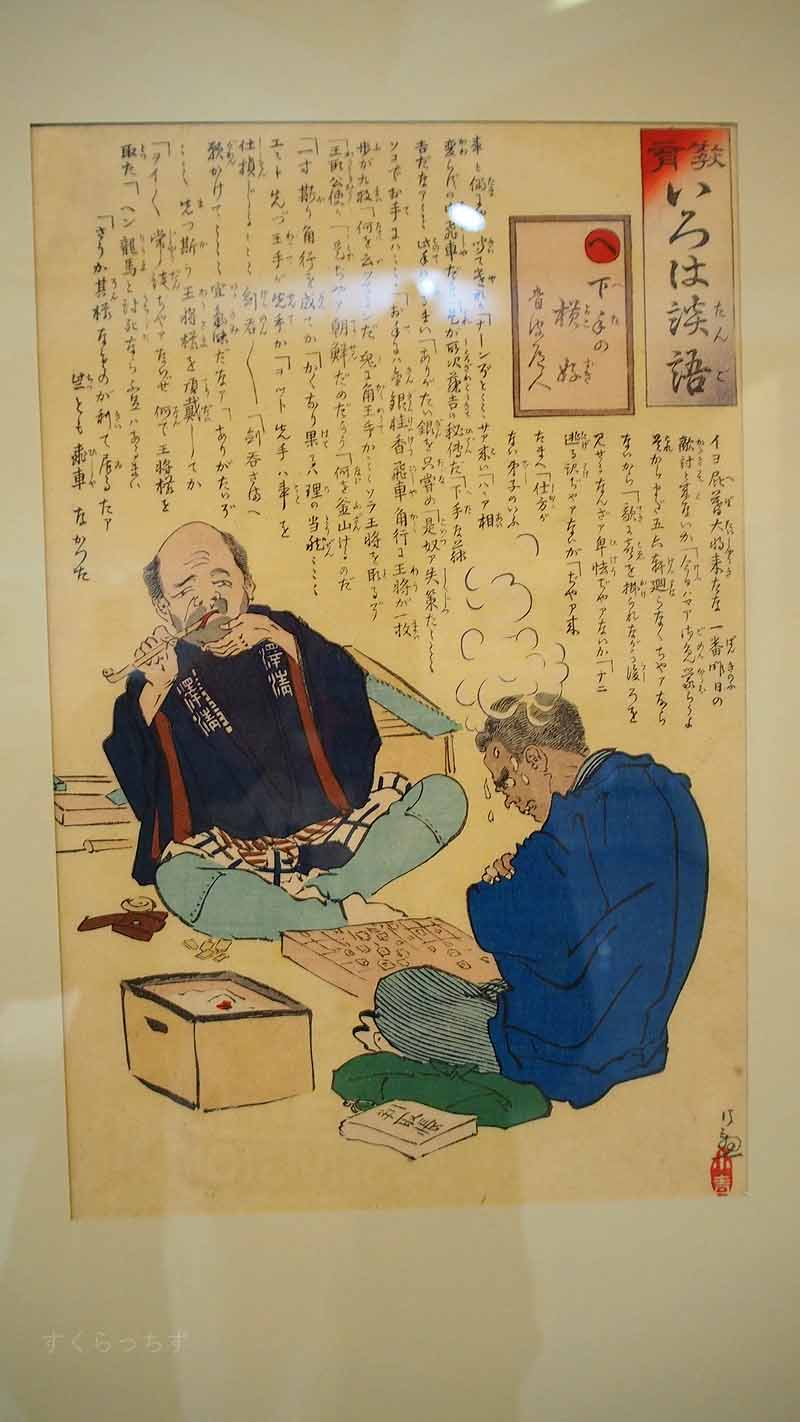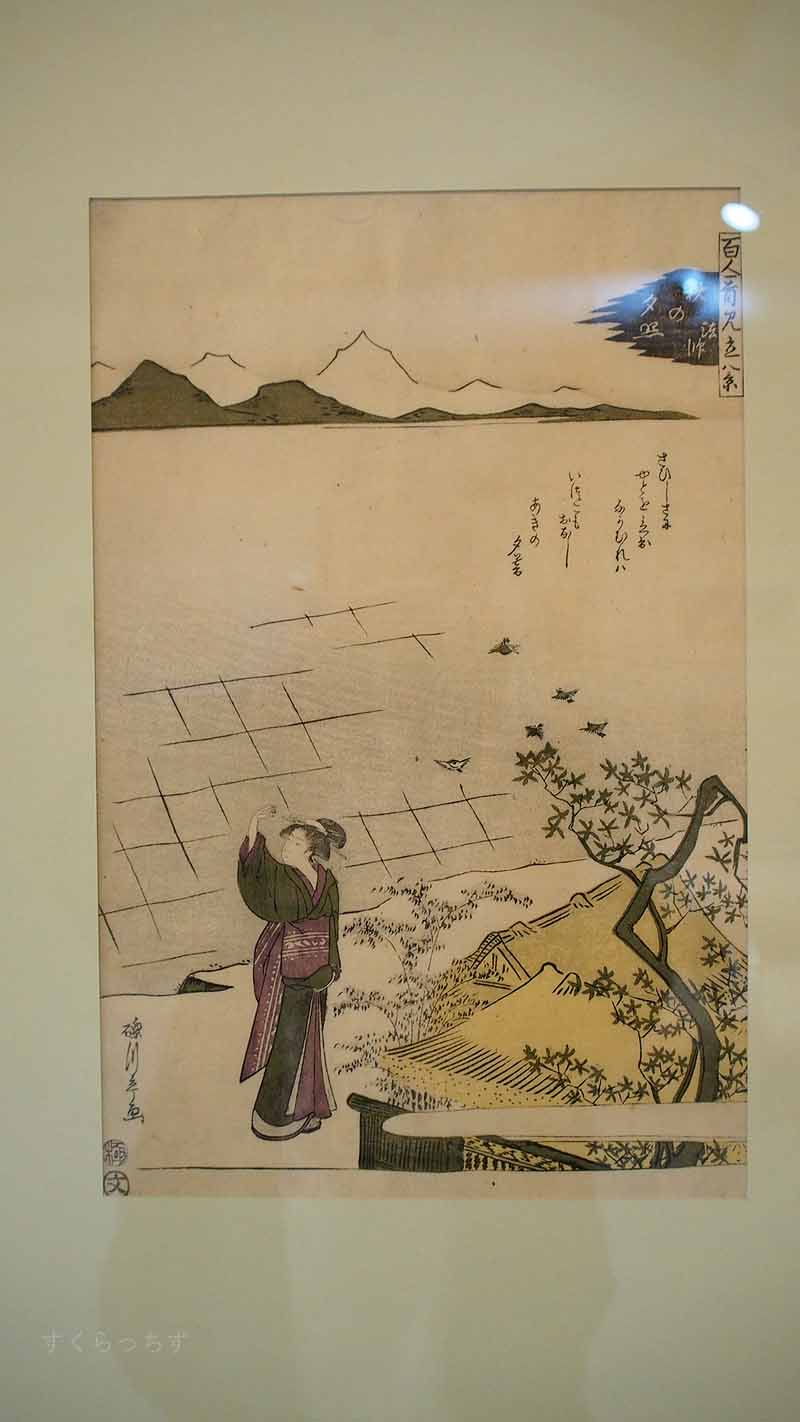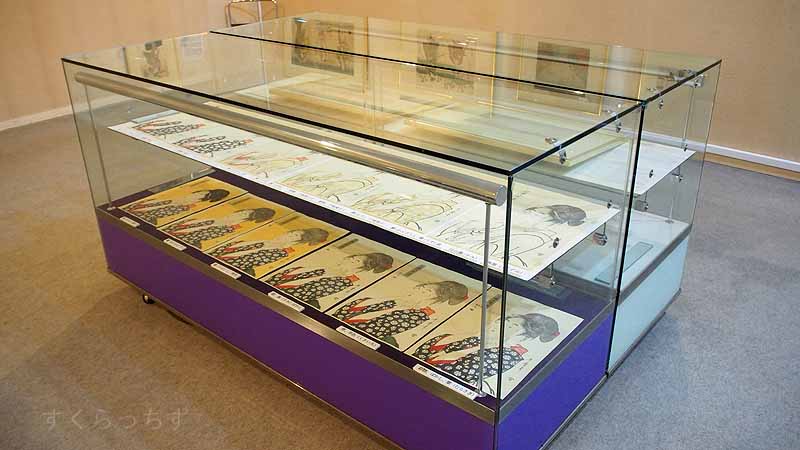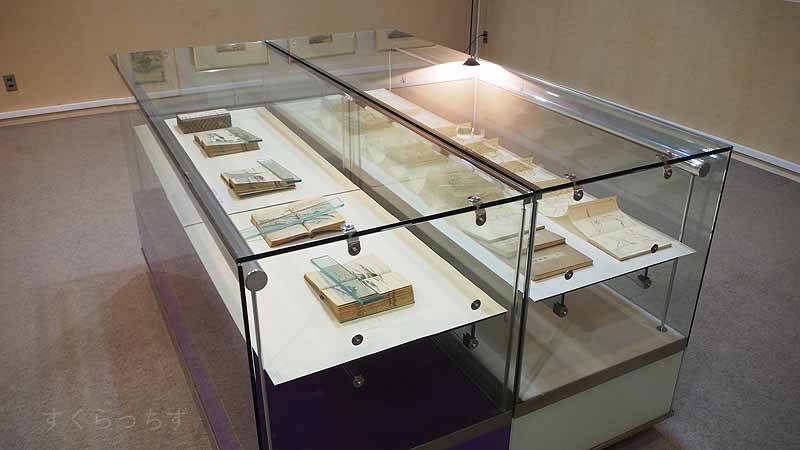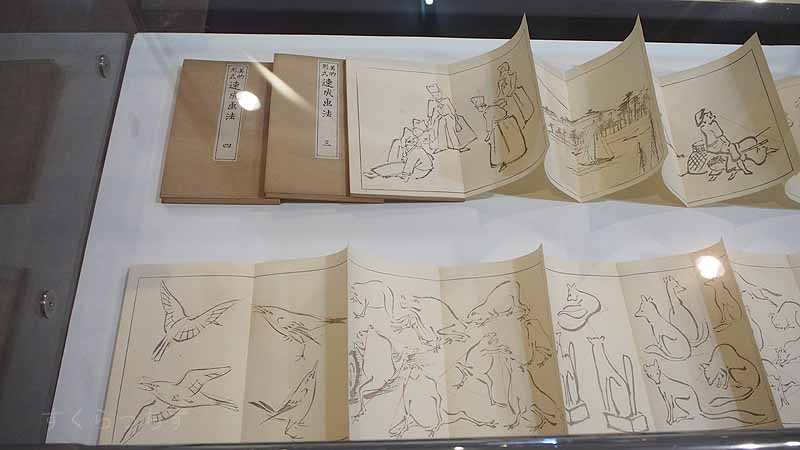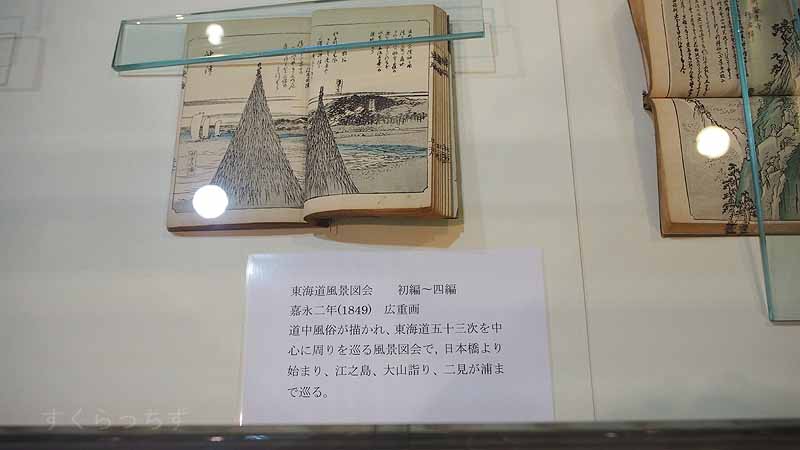 A Chinese legendary Chanchuu of moon
A person appeared in Chinese mythology. Stealing the elixir of life, it is said that she entered the moon.
In turn, she was nicknamed "Moon". In desert areas, including western China, it is thought that the stars and moon are good, and the sun is evil.
In the desert region, naturally the sun was a loathsome thing, and the evening moon and starlight became goddesses.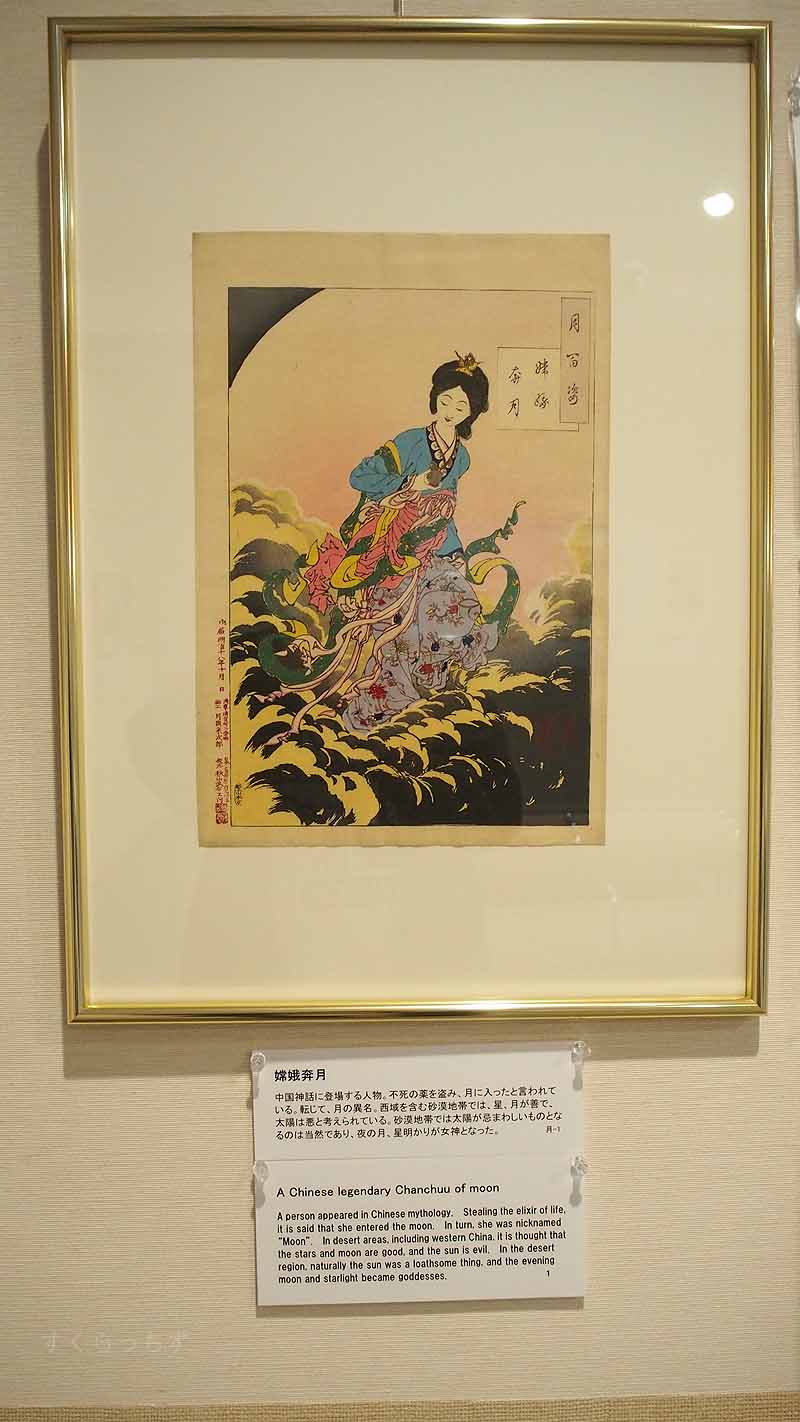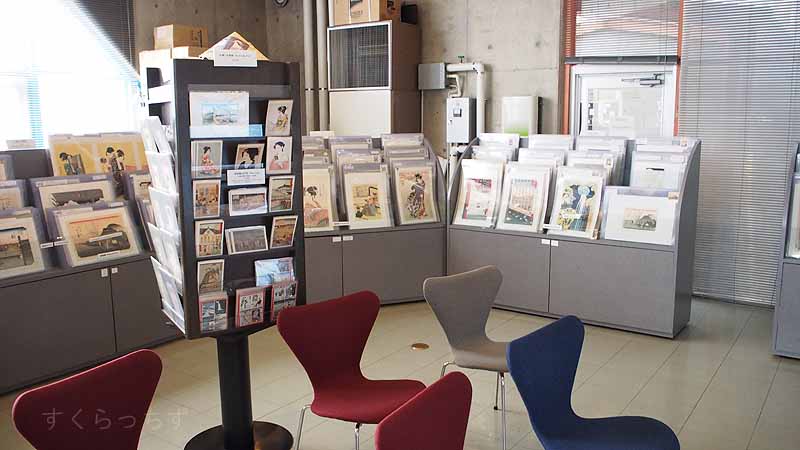 ---------+---------+---------+---------+---------+---------

Japan Ukiyo-E Museum
2206-1 Shinkiri,Shimadachi,Matsumoto-shi,Nagano-ken
390-0852 Japan

Home Page : http://www.japan-ukiyoe-museum.com/
TEL : +81-263-47-4440

#ukiyo-e
#toushuusai sharaku ga
#sharaku
#uruu tosshi meikano homare
#utagawa hiroshige
#takashimaya ohisa
#tsuruya uchishinohara
#the woman in the blue kimono
#kikukawa eizan